-Signs, Portents, and the Weather-
Joy Behar: Racism won't end until black people run everything
[WASHINGTONEXAMINER] The View co-host Joy Behar argued that racism in the United States would not come to an end until systems of oppression were broken down and black people run everything in the country.


Good idea. Let the least successful 12.5 percent of the population run everything.


"When I talk about racism, I talk about a system of racism in this country that affects housing, that affects politics, that affects education. It's a system of racism," the 76-year-old host said Tuesday. "And if you are a minority in this country, you are more a victim of racism, so it's hard to be a racist when you are a victim of racism."

"They don't understand the difference between racism and bigotry. Black people can be bigoted like anybody else, but when you're talking about racism in this country, until black people are running everything," she said before Whoopi Goldberg cut her off to joke, "We came close!"

Behar added that the systems of racism needed to be destroyed and that the systems were "the concept" of racism.

Behar's comments were a clarification of a statement she made Monday, saying, "It's outrageous and stupid to call a black person a racist."


Posted by: Fred || 07/31/2019 00:00 || Comments || Link || E-Mail|| [6501 views] Top|| File under:
Chris Wray's FBI continues to cover for Team Comey's Russia shenanigans
[The Hill]
The FBI is going to court to fight the public release of a small number of documents the State Department sent to agents from Christopher Steele, the British intelligence operative and Hillary Clinton-paid political muckraker, during the 2016 election.

Normally, such Freedom of Information Act cases don't merit public attention. This one does.

To hear the FBI tell it, the release of former Deputy Assistant Secretary Kathleen Kavalec's documents is tantamount to giving up the keys to President Trump's nuclear briefcase, aiding the enemy or assisting terrorists.

"We know that terrorist organizations and other hostile or foreign intelligence groups have the capacity and ability to gather information from myriad sources, analyze it and deduce means and methods from disparate details to defeat the U.S. government's collection efforts," an FBI assistant section chief swore in an affidavit supporting the request to keep the documents secret.


Posted by: 3dc || 07/31/2019 00:00 || Comments || Link || E-Mail|| [6485 views] Top|| File under: Antifa
Home Front: Politix
Tim Ryan didn't put hand over heart for national anthem
[NYPOST] Ohio Rep. Tim Ryan stood out at Tuesday night's Democratic presidential debate ‐ for not putting his hand over his heart for the singing of the national anthem.

"Put your hand over your heart for the star spangled banner Tim Ryan!!! #DemocraticDebate," said Meghan McCain, the daughter of late Arizona Sen.
John Maverick McCain
... the Senator-for-Life from Arizona, former presidential candidate and even more former foot soldier in the Reagan Revolution. As an ordinary citizen he greased the infamous hookers peeing on the Obamabed in Moscow dossier in an attempt to smear President Trump...
, on Twitter.

Sen. Ted Cruz (R-Texas) and Ari Fleischer, press secretary for President George W. Bush, likened Ryan's keeping his hands folded in front of him to ​former the Socialist paradise of San Francisco
...where God struck dead Anton LaVey, home of the Sydney Ducks, ruled by Vigilance Committee from 1859 through 1867, reliably and volubly Democrat since 1964...
49ers quarterback ​Colin Kaepernick

...Formerly a petulant quarterback for the San Francisco Giants, now looking for a job. He was willing to stand up for his princles by kneeling during the national anthem, which he had every right to do, but not willing to take the consequences, which he apparently thought shouldn't apply to him...
's taking a knee during the playing of the national anthem before NFL games.

"Happening now: Will any of the Dems take a knee for the national anthem?" Cruz ​sounded off on Twitter.

​"​Rep. Tim Ryan didn't put his hand over his heart during the national anthem. I guess he's appealing to the Kaepernick wing of the Democratic Party​," Fleischer posted​.


Posted by: Fred || 07/31/2019 11:36 || Comments || Link || E-Mail|| [6465 views] Top|| File under:
Judge Dismisses DNC Hacking Suit Against Trump Campaign
[PJMedia] Fantasy on the debate stage and fantasy in the courtroom.

In unusually frank language, a federal judge has dismissed a lawsuit over hacked documents by the Democratic National Committee against the Trump campaign, saying they "did not participate in any wrongdoing in obtaining the materials in the first place."

The DNC lawsuit was silly. It tried to show that the Trump campaign worked hand in glove with WikiLeaks, the hacking outfit that published the Democrats' documents. In the 81-page opinion, the judge, Clinton appointee John Koeltl, slammed the suit as "entirely divorced" from the facts in the case.


Posted by: DarthVader || 07/31/2019 10:01 || Comments || Link || E-Mail|| [6467 views] Top|| File under:
Buttigieg says Obamacare saved his mother in law, who blames her skin cancer on tanning beds
[Washington Examiner] Pete Buttigieg said during the Democratic presidential debate Tuesday night that Obamacare saved his mother in law's life.

He said his healthcare plan was "the right answer for people like my mother-in-law whose life was saved by [Obamacare], but who is still far too vulnerable by the fact that the insurance industry does not care about her," he said, referring to the mother of his husband, Chasten Buttigieg.

Pete Buttigieg supports a healthcare system that allows people the option to buy into a government plan, which he has dubbed "Medicare for all who want it."

His mother-in-law, Sherri Glezman, has undergone treatment for skin cancer, including through surgery and several rounds of chemotherapy.

"Today was rough, after a 3-hour surgery and over 100 stitches we continue to battle the beast," Glezman wrote on Facebook May 29.

Glezman and her husband, Rhyan, live in Traverse City, Michigan, and were in the audience during the debate in Detroit. The couple owns a small business called Outdoor Dynamics Landscaping, which also sells decorations during Christmastime, according to Buttigieg's memoir Shortest Way Home.

Buttigieg didn't expand on which coverage his mother-in-law had received or what difficulties she had faced dealing with private insurers.

But Obamacare was intended to help families such as the Glezmans, who owned their own business and therefore don't receive coverage through a large company or a government program and are left to buy coverage on their own. Before Obamacare passed, health insurance companies were allowed to turn away people with preexisting conditions, such as cancer, or charge them more in premiums.

In March, Glezman spoke to UpNorthLive about her diagnosis, warning others not to use tanning beds as she did because it can cause skin cancer. She told the publication that she still gets spots surgically removed, and that during the last decade she has seen multiple doctors and used multiple treatments.

"The longer I struggle with the skin cancer, the more I want to get the word out there," she said. She encouraged others to use sunscreen and supported a bill in the Michigan legislature that would prohibit minors from using tanning salons.
Posted by: Besoeker || 07/31/2019 06:03 || Comments || Link || E-Mail|| [6466 views] Top|| File under:
DNC back to rigging primaries?
[The Hill]
Yang campaign slams DNC over poll qualification criteria for September debate

Andrew Yang's presidential campaign accused the Democratic National Committee (DNC) of rejecting one of the two NBC polls that the tech entrepreneur had promoted as having qualified him for the September presidential debate, which left him short of making the stage for the crucial showdown.

Posted by: 3dc || 07/31/2019 00:00 || Comments || Link || E-Mail|| [6491 views] Top|| File under: Tin Hat Dictators, Presidents for Life,
N.C. gun shop buys '4 Horsemen' billboard insulting congresswomen
[WMBFNews] MURPHY, N.C. -
A new billboard in North Carolina shows four minority congresswomen smiling down on the small town of Murphy, their faces at odds with the apocalyptic phrase slapped above them: The 4 Horsemen Cometh.

The Cherokee Guns' billboard then shows a red line striking out the last word, editing the phrase to say "The 4 Horsemen are Idiots."

The Charlotte Observer reports the sign targets the same lawmakers who President Donald Trump told to go back to their own countries. The women are U.S. citizens.

Reps. Alexandria Ocasio-Cortez, Ilhan Omar, Ayanna Pressley and Rashida Tlaib are featured in the billboard. The four are all U.S. citizens, and only one emigrated from another country.
Posted by: Besoeker || 07/31/2019 00:00 || Comments || Link || E-Mail|| [6463 views] Top|| File under:
Gavin Newsom OKs law forcing Trump to release tax returns to get on California's ballot

[SacBee] California Democratic Gov. Gavin Newsom approved a bill on Tuesday to force President Donald Trump to release his tax returns in order to get on the state's 2020 primary ballot.

While other states have pursued Trump's taxes, California is the first one in the country to make the disclosure of tax returns a requirement for a ballot spot.

Senate Bill 27, dubbed the "Presidential Tax Transparency and Accountability Act," took effect immediately after Newsom's signed it.

The proposal from Sen. Mike McGuire, D-Healdsburg, requires all candidates president and governor to submit the last five years of their tax returns to the Secretary of State. The information will then be published online for the public to see, with contact information, Social Security numbers and medical information redacted.


Iblis also submitted an article on this subject, commenting:

The Democrats' strategy is starting to come into focus. If they don't allow his name to appear on the ballot in multiple states then the popular vote will skew toward the Democrat, who is then guaranteed a minimum percentage of the electoral college based on states that have adopted a popular vote rule. It probably won't ever change the outcome of an election, but it will prevent a landslide victory and provide evergreen 'stolen election' talking points.
Posted by: Beavis || 07/31/2019 00:00 || Comments || Link || E-Mail|| [6489 views] Top|| File under:
Marianne Williamson: I am not a 'wacky new-age nutcase'
[THEHILL]

Marianne Williamson Leads A Prayer Apologizing For Being White


A Guide to Marianne Williamson, the Spiritual Guru Running for President
Williamson is a 67-year-old "thought leader" who has been a spiritual adviser to Cher, an officiant at one of Elizabeth Taylor's weddings, and a confidant of Oprah Winfrey. She has also written four New York Times best-selling books, including A Return to Love and Illuminata. And, though she dislikes being described as a spiritual "guru," she decidedly is.

As evidenced by her decades-long career, Williamson probably wouldn't describe herself as a politician. However, this isn't the first time Williamson has run for office. In 2014, she launched an unsuccessful bid for then-soon-to-retire Representative Henry Waxman's seat in Southern California — a campaign that garnered the support of Kim Kardashian West, Eva Longoria, and Nicole Richie, among many other celebs. Hell, Alannis Morissette wrote and recorded a song for Williamson's campaign, titled, "Today."
What is her platform?
Williamson certainly has some slightly unusual proposals addressing some of the biggest issues plaguing America — the climate crisis, mass incarceration, our broken health-care system — but she has thrown her support behind most of the big progressive issues. Were she to become president, she vows to protect reproductive rights and LGBTQ rights. She wants universal basic income. She thinks college should be free, and that student debt should be forgiven. She supports reparations, and understands our criminal-justice system is, in actuality, "terribly unjust." Also, Medicare-for-all: She wants that, too. (During the 2016 presidential election, she wrote an open letter to Hillary Clinton, urging her to stop "cozying up" to "the plutocracy now ruining this country"; Williamson endorsed Bernie Sanders.)
Posted by: Fred || 07/31/2019 00:00 || Comments || Link || E-Mail|| [6496 views] Top|| File under:
President Trump: The exterminator of scurrying political correctness
[COMMDIGINEWS]
Political correctness is a lot like the menacing O'Brien. Rather than physical torture, it enforces its power by use of feigned outrage and equally feigned moral superiority. That contrived moral preeminence comes with a license to condemn those who describe reality for what it is as heinous reprobates. And the worst of these ne'er-do-wells are branded racists.

This grants Elijah Cummings

...Representative-for-life from Maryland, representing half of Baltimore City, which makes his district ultra-safe, and most of Howard County, which is out-populated by the city. His shiny pate is the reason we pronounce the city name Baldymore. Cummings' politix are so liberal they're tedious, nor is he any more honest than the next seedy professional pol...
a license of sorts. He isn't required to explain why the people of his district live in what pest control company Orkin describes as one of Americas "rattiest cities." Nor is he required to explain why crippling poverty grips the people of his district where progressive Democrats have been in control of Baltimore for decades.

Meanwhile,


...back at the game, the Babe was wondering why the baseball kept getting bigger and bigger. Finally it hit him...


those in the media who condemn President Trump for his accurate description of Baltimore talk out of both sides of their duplicitous mouths.

The Baltimore Sun, for instance, ran a scathing editorial critical of Trump's critique of Cummings' sham virtue:

"The White House has far more power to effect change in this city, for good or ill, than any single member of Congress including Mr. Cummings. If there are problems here, rodents included, they are as much his responsibility as anyone's, perhaps more because he holds the most powerful office in the land."

The Sun forgets that Trump is not Big Brother. The good citizens of Baltimore, not Trump, govern themselves. They just aren't very good at it. The fact that Elijah Cummings is currently serving his 13th term in the US House of Representatives is all the proof you need.

Ironically, the dire reality of Democrat misrule was the very subject of a previous Baltimore Sun editorial.

"In short, the Democratic Party, at every level ‐ local, state and federal ‐ remains completely ineffectual and continues to fail the people of Baltimore at every turn. This is no new development. The fact is that the Democratic Party has failed Baltimore and every other major American city for the last 50 years. What were once the shining examples of American progress have become abandoned shells inhabited primarily by those who do not have the means to move elsewhere."

Does this mean we should now construe the word "ineffectual" as a dog whistle designed to stir the sleeping mongrel of racism? Perhaps one of CNN's on-screen personalities will work up some tears while pondering that very question.

You see, Trump is not hated by the left's PC guardians in corporate media because he is "conservative." He is hated for so easily trouncing the tyranny of political correctness with a tweet and a smile.

And polls show the American people are as disdainful of political correctness as is their president.


Posted by: Fred || 07/31/2019 00:00 || Comments || Link || E-Mail|| [6464 views] Top|| File under:
Who's in the News
39
[untagged]
6
Taliban
4
Commies
3
Govt of Pakistan
3
Islamic State
2
Tin Hat Dictators, Presidents for Life,
2
Govt of Sudan
1
Govt of Iraq
1
Govt of Iran
1
Govt of Qatar (MB)
1
Govt of Saudi Arabia
1
al-Qaeda
1
Houthis
1
Fatah
1
Muslim Brotherhood
1
Sublime Porte
1
Antifa
1
Govt of Iran Proxies
Bookmark
E-Mail Me
The Classics
The O Club
Rantburg Store
The Bloids
The Never-ending Story
Thugburg
Gulf War I
The Way We Were
Bio
Merry-Go-Blog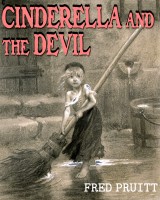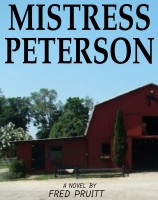 On Sale now!


A multi-volume chronology and reference guide set detailing three years of the Mexican Drug War between 2010 and 2012.

Rantburg.com and borderlandbeat.com correspondent and author Chris Covert presents his first non-fiction work detailing the drug and gang related violence in Mexico.

Chris gives us Mexican press dispatches of drug and gang war violence over three years, presented in a multi volume set intended to chronicle the death, violence and mayhem which has dominated Mexico for six years.
Click here for more information


Meet the Mods
In no particular order...


Steve White
Seafarious
Pappy
lotp
Scooter McGruder
john frum
tu3031
badanov
sherry
ryuge
GolfBravoUSMC
Bright Pebbles
trailing wife
Gloria
Fred
Besoeker
Glenmore
Frank G
3dc
Skidmark
Alaska Paul



Better than the average link...



Rantburg was assembled from recycled algorithms in the United States of America. No trees were destroyed in the production of this weblog. We did hurt some, though. Sorry.
3.215.79.116

Help keep the Burg running! Paypal: