-Lurid Crime Tales-
Federal judge rules against Maryland as Judicial Watch wins big to uncover obvious vote fraud potential
[AMERICANTHINKER] Judicial Watch announced today that a federal court has ordered the State of Maryland to produce voter list data for Montgomery County, the state's biggest county. The court ruling comes in the Judicial Watch lawsuit filed July 18, 2017, against Montgomery County and the Maryland State Boards of Elections under the National Voter Registration Act of 1993 (NVRA).

The lawsuit was filed in the U.S. District Court for the District of Maryland, Baltimore Division (Judicial Watch vs. Linda H. Lamone, et al. (No. 1:17-cv-02006)). The decision follows NVRA-related Judicial Watch successes in

Caliphornia, an impregnable bastion of the Democratic Party,

and Kentucky that could lead to removal of up to 1.85 million inactive voters from voter registration lists. The NVRA requires states to take reasonable steps to clean up its voting rolls and to make documents about its voter list maintenance practices available to anyone who asks.

Judicial Watch had sought the Maryland voter list data after discovering that there were more registered voters in Montgomery County than citizens over the age of 18 who could register. U.S. District Court Judge Ellen Lipton Hollander rejected Maryland's objections to providing the voter list information under Section 8(i) of the National Voter Registration Act:


Posted by: Fred || 08/17/2019 00:00 || Comments || Link || E-Mail|| [6467 views] Top|| File under:
-Land of the Free
Kamala Calls for 'Domestic Terrorism Prevention Orders' to Seize Guns from White Nationalists
[Guns America Digest] Democratic presidential candidate Kamala Harris launched a new plan this week to combat "violent hate" across America.

At the center of the plan is a red-flag-law-type-scheme called "domestic terrorism prevention orders" that enable authorities to seize firearms from a "suspected terrorist" or an "individual who may imminently perpetrate a hate crime," according to KamalaHarris.org.

"We need to take action to keep guns out of the hands of dangerous people and stop violent, hate-fueled attacks before they happen," Harris told USA Today. "By focusing on confronting these domestic terror threats, we can save lives."

Authorities, under existing law, already have the capacity to monitor suspected terrorists (they can even put them on an extraconstitutional watchlist) and apprehend or involuntarily commit individuals who are truly a threat to themselves or others. Which means that just like red flag laws, domestic terrorism prevention orders are a redundancy if the intent is to monitor, commit or detain credible threats to public safety.

But that's not what Harris is actually trying to accomplish. Undermining due process to seize firearms from citizens who reject her progressive agenda is the goal. Basically, Harris wants to disarm her opposition.


Posted by: Besoeker || 08/17/2019 00:00 || Comments || Link || E-Mail|| [6465 views] Top|| File under:
-War on Police-
U.S. Attorney Blasts Soros-Backed Philly D.A. For Putting Police in Danger With 'Culture of Disrespect'
[AMGREATNESS] In a blistering statement Thursday, United States Attorney William M. McSwain lashed out at the District Attorney of Philadelphia, saying his "vile rhetoric" and lax law enforcement policies were putting police in danger.

Larry Krasner, the Philly D.A., is a far-left former civil rights defense attorney who has sued police more than 75 times, and has defended far-left Occupy Philly activists and Black Lives Matter agitators. Left-wing hedge fund billionaire George Soros
...either Ernst Stavro Blofeld or Auric Goldfinger come true...
helped put Krasner in office by donating an overwhelming $1.45 million to an independent political action committee backing his campaign in 2017.

After a violent suspect with an extensive criminal history shot and injured six

coppers

Wednesday, McSwain said he was "fed up" with the culture of disrespect" Krasner has promoted.

Incredibly, according to a local CBS Philly

news hound

, while police were still dodging bullets on Wednesday, hundreds of residents were laughing and yelling at them from the sidelines. At least once, police had to pepper-spray unruly onlookers.

"There is a new culture of disrespect for law enforcement in this City that is promoted and championed by District Attorney Larry Krasner ‐ and I am fed up with it," McSwain wrote in the strongly worded statement.

It started with chants at the DA's victory party ‐ chants of "F*** the police" and "No good cops in a racist system."

We've now endured over a year and a half of the worst kinds of slander against law enforcement ‐ the DA routinely calls police and prosecutors corrupt and racist, even "war criminals" that he compares to Nazis.

This vile rhetoric puts our police in danger. It disgraces the Office of the District Attorney. And it harms the good people in the City of Philadelphia and rewards the wicked.

The alleged shooter last night, Maurice Hill, is a previously convicted felon with a long rap sheet. We have plenty of criminal laws in this City ‐ but what we don't have is robust enforcement by the District Attorney. Instead, among other things, we have diversionary programs for gun offenses, the routine downgrading of charges for violent crime, and entire sections of the criminal code that are ignored.

The criminal laws in this City ‐ and especially the existing gun laws and drug laws ‐ should be aggressively enforced in order to protect the public and the police. My Office is doing all that we can. We have prosecuted 70% more violent crime cases this year than we did last year, in response to the District Attorney's lawlessness. But it is now time for the District Attorney and his enablers to stop making excuses for criminals. It is time for accountability. It is time to support law enforcement and to put the good people of this City first.
Posted by: Fred || 08/17/2019 00:00 || Comments || Link || E-Mail|| [6473 views] Top|| File under:
Rep. Tlaib to Attend Event With Pro-BDS Group Instead of Visiting Israel
[Free Beacon] Tlaib was previously denied entry to Israel in part due to support for BDS.

Rep. Rashida Tlaib (D., Mich.) will attend an event with a group that supports the Boycott, Divestment, and Sanctions (BDS) movement against Israel one day after being denied entry into Israel in part due to her support of BDS.

Israeli officials later decided to allow Tlaib to enter for humanitarian purposes to see her grandmother, but the congresswoman said she would not travel there because of its "racist treatment" of her. Instead, Tlaib will attend a Shabbat service hosted by Jewish Voice for Peace, a pro-BDS organization, according to The Atlantic's Emma Green.

"Rashida Tlaib will be spending tonight at a Shabbat gathering w/ Jewish Voices for Peace. It's a notable choice of Jewish ally for this moment: an org that supports BDS, is fairly marginal in the Jewish institutional world, + is widely seen as anti-Israel in that world," Green tweeted.
Posted by: Besoeker || 08/17/2019 03:54 || Comments || Link || E-Mail|| [6494 views] Top|| File under:
Kamala Harris Tanks with Non-White Voters
[BREITBART] Democrat presidential contender Sen. Kámala Harris
Former Oakland mayor Willie Brown's former mistress, now a senatrix from California and 2020 Dem presidential hopeful, indistinguishable from the others...
(D-CA) is collapsing in national polling, including with non-white voters.

After a disastrous six weeks, Harris is once again a third-tier candidate, right along with two other media creations: former Rep. Beto O'Rourke;
Continued on Page 49
Posted by: Fred || 08/17/2019 00:00 || Comments || Link || E-Mail|| [6483 views] Top|| File under:
Sheila Jackson Lee: 'Racism' a 'National Security Threat'--'Huge Sums of Money' Needed to Win Over 'White Minds'
[BREITBART] Rep. Sheila Jackson Lee

......the clownish U.S. Representative-for-life for Texas's 18th congressional district, serving since 1995. The district includes most of inner-city Houston. She is noted for her lack of tact and intellect. She is a member of the Democratic Party, and almost its epitome......
(D-TX) on Tuesday declared that "racism" is "a national security threat" and urged President Donald Trump
...dictatorial for repealing some (but not all) of the diktats of his predecessor, misogynistic because he likes pretty girls, homophobic because he doesn't think gender bending should be mandatory, truly a man for all seasons......
's administration to invest more federal funds to "get into the lives" and "minds" of young white males who are "drawn to white militia, white supremacy, white nationalism because they have nothing else to do."

"I believe that racism... should be declared a national security threat," Jackson Lee said during a House Homeland Security Committee hearing. "Racism is a national security threat. Before, we would say, 'you have a right to your racist views. You have a right to believe that slavery was right. That segregation was right.' We live in an era where that can no longer be allowed."

Before insisting again that "racism is a national security threat," Jackson Lee added that she is a "huge believer in civil liberties and the Bill of Rights, and particularly the first amendment of the Constitution."

She said FBI statistics prove "an acceleration" of hate crimes since Trump became president and asked: "Who is the predominant actor? Young, disaffected white males... what is a major factor? Youth."

"We must find a way to invest huge sums of money intervening in these white minds that are drawn to white militia, white supremacy, white nationalism because they have nothing else to do ‐ no intervention, no recreation, no libraries, no training of communities," Jackson Lee insisted.

Jackson Lee warned that without these investments that will enable organizations, like faith-based groups, "to be able to get into the lives of these individuals," America will wind up with more dead parishioners and more people "whose lives are turned upside down" by white supremacists like the El Paso shooter.


Posted by: Fred || 08/17/2019 00:00 || Comments || Link || E-Mail|| [6495 views] Top|| File under:
O'Rourke gun plan calls for mandatory buybacks, universal sale checks
[UPI] Democratic presidential candidate Beto O'Rourke;

...Kennedyeque businessman, musician, skateboard artiste, and politician who represented Texas' 16th congressional district in the United States House of Representatives from 2013 to 2019. Beto is a Latino nickname for people whose names end in "erto," like "Roberto" or "Alberto." He is seeking the Dem nomination for President in 2020 because he has nice hair and lots of teeth. He was born into a local political family in El Paso, Texas and is a graduate of a prep school and Columbia University, which is not in Texas. In 2005, he was elected to the El Paso City Council. He was elected to Congress in 2012 after defeating eight-term incumbent Silvestre Reyes in the Democratic primary. He declined to seek re-election in 2018, instead running for the Senate against Republican Ted Cruz, running a campaign that drew national attention because of his skateboarding skills. A few months after he lost, he announced his campaign for President...
, having resumed his campaign, detailed a plan Friday to curb gun violence by imposing a national gun licensing system and registry, and a mandatory buyback program for assault weapons.

O'Rourke took time away from his campaign to aid the community in El Paso, Texas, where a shooting attack two weeks ago killed more than 20 people.

"We must connect these dots. And we must not let these moments define us," O'Rourke said in his plan Friday. "Instead, what will define America from El Paso, Texas, to Baltimore, Md., to reliably Democrat Chicago, aka The Windy City or Mobtown
...home of Al Capone, the Chicago Black Sox, a succession of Daleys, Barak Obama, and Rahm Emmanuel...
, Ill., is the resilience and radical hope that communities have shown in response to these tragedies."

O'Rourke's plan lists a number of reforms, including the buyback program that would remove all banned assault weapons from private ownership -- a proposal that goes further than any presented so far by the Democratic field.


Posted by: Fred || 08/17/2019 00:00 || Comments || Link || E-Mail|| [6473 views] Top|| File under:
Clinton IT Aide Who Defied Subpoena Says He Created A Cryptic Gmail Account And Sent It Nearly All Of Hillary's Emails
[DAILYCALLER] All but four of Crooked Hillary Clinton
...former first lady, former secretary of state, former presidential candidate, Conqueror of Benghazi, Heroine of Tuzla, formerly described by her supporters as the smartest woman in the world, usually described by the rest of us as The Thing That Wouldn't Go Away...
's 30,000 emails were copied, likely secretly, to a Gmail address called CarterHeavyIndustries@gmail.com,


...as I recall, that one was somehow connected to China, right?

according to a new Senate report.


The FBI says that the account was linked to Paul Combetta, an IT aide Clinton hired who used BleachBit to destroy emails after they were subpoenaed and misled FBI agents.


Combetta said he sent all of her emails to the Gmail account as part of trying to copy them to a new server. Combetta was copying Clinton's emails off of an old laptop that he was supposed send back in the mail, but there's no evidence he returned it, according to the Department of Justice Inspector General.


When an intel agent discovered the copying to a third-party account, he said Peter Strzok seemed disinterested. The intel agency feared the email account could be a link to a foreign power, but the FBI refused to explain it to them.
Posted by: Fred || 08/17/2019 00:00 || Comments || Link || E-Mail|| [6494 views] Top|| File under:
New York Times chief outlines coverage shift: From Trump-Russia to Trump racism
[WASHINGTONEXAMINER] Dean Baquet, the executive editor of the New York Times


...which still proudly displays Walter Duranty's Pulitzer prize...
, said recently that, after the Mueller report, the paper has to shift the focus of its coverage from the Trump-Russia affair to the president's alleged racism.

"We built our newsroom to cover one story, and we did it truly well," Baquet said. "Now we have to regroup, and shift resources and emphasis to take on a different story."

Baquet made the remarks at an employee town hall Monday. A recording was leaked to Slate, which published a transcript Thursday.

In the beginning of the Trump administration, the Times geared up to cover the Russia affair, Baquet explained. "Chapter 1 of the story of Donald Trump

...dictatorial for repealing some (but not all) of the diktats of his predecessor, misogynistic because he likes pretty girls, homophobic because he doesn't think gender bending should be mandatory, truly a man for all seasons......
, not only for our newsroom but, frankly, for our readers, was: Did Donald Trump have untoward relationships with the Russians, and was there obstruction of justice? That was a really hard story, by the way, let's not forget that. We set ourselves up to cover that story. I'm going to say it. We won two Pulitzer Prizes covering that story. And I think we covered that story better than anybody else."

But then came the Mueller report, with special counsel Robert Mueller failing to establish that the Trump campaign conspired or coordinated with Russia to fix the 2016 election. "The day Bob Mueller walked off that witness stand, two things happened," Baquet continued. "Our readers who want Donald Trump to go away suddenly thought, 'Holy shit, Bob Mueller is not going to do it.' And Donald Trump got a little emboldened politically, I think. Because, you know, for obvious reasons. And I think that the story changed. A lot of the stuff we're talking about started to emerge like six or seven weeks ago. We're a little tiny bit flat-footed. I mean, that's what happens when a story looks a certain way for two years. Right?"

Baquet used the gentlest terms possible ‐ "the story changed" ‐ but the fact is, the conspiracy-coordination allegation the Times had devoted itself to pursuing turned out to be false. Beyond that, Democrats on Capitol Hill struggled to press an obstruction case against the president. The Trump-Russia hole came up dry.

Now, Baquet continued, "I think that we've got to change." The Times must "write more deeply about the country, race, and other divisions."

"I mean, the vision for coverage for the next two years is what I talked about earlier: How do we cover a guy who makes these kinds of remarks?" Baquet said. "How do we cover the world's reaction to him? How do we do that while continuing to cover his policies? How do we cover America, that's become so divided by Donald Trump?"

The town hall was spurred by angry reaction, both inside and outside the Times, to a headline that many on the Left faulted for being insufficiently anti-Trump. After the El Paso shootings, when the president denounced white supremacy, the Times published a page-one story with the heading, "Trump Urges Unity Vs. Racism."


Posted by: Fred || 08/17/2019 00:00 || Comments || Link || E-Mail|| [6472 views] Top|| File under:
Elizabeth Warren Destroys Bernie, Becomes Biden's Progressive Challenger
[PJMEDIA] According to the latest Fox News poll, former Vice President Joe Foreign Policy Whiz Kid Biden
...When the stock market crashed, Franklin Roosevelt got on the television and didn't just talk about the princes of greed. He said, 'Look, here's what happened.'...
continues to enjoy a commanding lead among Democratic primary voters. At this moment, 31 percent of Democrats say they intend to vote for President Barack Obama
My friends, we live in the greatest nation in the history of the world. I hope you'll join with me as we try to change it...
's former right-hand man.

That's the good news for him. The bad news is that these numbers haven't improved over the course of the months. The Democratic-Media Complex has relentlessly pushed him as the inevitable nominee, but as many as 69 percent of Democratic voters clearly disagree with that assessment. For now.

Some things have changed behind Biden. Senator Bernie Sanders
only first openly Socialist member of the U.S. Senate. Sanders was Representative-for-Life from Vermont until moving to the Senate for the rest of his life in 2006, assuming the seat vacated by Jim Jeffords. He ran for the 2016 nomination for president, to be cheated out of it by Hillary Clinton, then went back to being a socialist..., long the darling of the far left, has been overtaken by Senator Elizabeth Being Native American has been part of my story since the day I was born Warren
...Dem Senatrix from Massachussetts, who traces her noble lineage all the way back to Big Chief Spouting Bull. It has been alleged that she speaks with forked tongue but she denies that. She had a DNA test to prove her lineage and it turns out she's colorless...
. And by "overtaken" I mean: "Is completely and utterly destroying" the elderly socialist guy:

Next is Elizabeth Warren at 20 percent, Bernie Sanders at 10 percent, and Kámala Harris

Former Oakland mayor Willie Brown's former mistress, now a senatrix from California and 2020 Dem presidential hopeful, indistinguishable from the others...
at 8 percent. Warren's move up came in steady steps. From March to May she gained 5 points, then 3 more in July, and 8 more in August -- for a total 16 percentage-point increase. During that same time, Sanders dropped 13 points (from 23 percent in March to 10 percent now).

Posted by: Fred || 08/17/2019 00:00 || Comments || Link || E-Mail|| [6482 views] Top|| File under:
Who's in the News
39
[untagged]
3
Hamas
3
Govt of Iran
3
Sublime Porte
2
Taliban
2
Govt of Pakistan
2
Moslem Colonists
2
Salafists
1
Houthis
1
Islamic State
1
Govt of Iran Proxies
1
Narcos
1
PLO
1
al-Nusra
1
Govt of Syria
1
Govt of Pakistain Proxies
Bookmark
E-Mail Me
The Classics
The O Club
Rantburg Store
The Bloids
The Never-ending Story
Thugburg
Gulf War I
The Way We Were
Bio
Merry-Go-Blog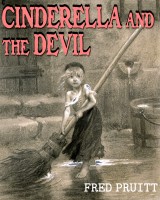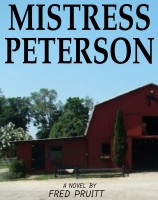 On Sale now!


A multi-volume chronology and reference guide set detailing three years of the Mexican Drug War between 2010 and 2012.

Rantburg.com and borderlandbeat.com correspondent and author Chris Covert presents his first non-fiction work detailing the drug and gang related violence in Mexico.

Chris gives us Mexican press dispatches of drug and gang war violence over three years, presented in a multi volume set intended to chronicle the death, violence and mayhem which has dominated Mexico for six years.
Click here for more information


Meet the Mods
In no particular order...


Steve White
Seafarious
Pappy
lotp
Scooter McGruder
john frum
tu3031
badanov
sherry
ryuge
GolfBravoUSMC
Bright Pebbles
trailing wife
Gloria
Fred
Besoeker
Glenmore
Frank G
3dc
Skidmark
Alaska Paul



Better than the average link...



Rantburg was assembled from recycled algorithms in the United States of America. No trees were destroyed in the production of this weblog. We did hurt some, though. Sorry.
18.207.250.137

Help keep the Burg running! Paypal: