-Signs, Portents, and the Weather-
Judge rejects new trial in Gibson's case; documents detail settlement attempts
[CHRONICLET] A judge on Tuesday denied Oberlin College a new trial to once again defend itself in the case brought by the Gibson family and Gibson's Bakery over the college's behavior during student protests nearly three years ago.

Lorain County Common Pleas Judge John Miraldi rejected not only a new trial, but also a request by the Gibsons that he award an additional $105,000 in interest on top of the already-awarded damages, according to court documents.

According to Miraldi's ruling, Ohio law allows the trial court to grant a new trial when one of the parties ‐ the Gibsons ‐ has been awarded "excessive or inadequate damages" given "under the influence of passion or prejudice."

That's not the case here, Miraldi found. In his ruling, he stated that the damages awarded the Gibsons were "not manifestly excessive" nor "influenced by passion or prejudice."

In a one-page ruling, Miraldi rejected Oberlin College's motion for "judgment notwithstanding the jury's verdict," which would have overturned the jury's verdict. He also rejected the Gibsons' request for additional interest on top of the damages already awarded, finding that Oberlin College did not act in bad faith during settlement negotiations that took place between January and June.

A jury awarded the Gibsons more than $44 million in compensatory and punitive damages after a six-week trial that ended in June. Miraldi reduced that amount to $25 million due to caps on damages in Ohio law and later awarded the Gibsons more than $6.5 million in attorney fees.
Posted by: Fred || 09/12/2019 00:00 || Comments || Link || E-Mail|| [513 views] Top|| File under:
-Land of the Free
Booker Introduces Bill Requiring Gun Owners to Obtain 5-Year Federal License
[PJMedia] Sen. Cory Booker (D-N.J.), a 2020 Democratic presidential candidate, has introduced legislation that would require gun owners to obtain a 5-year federal license to "buy and possess" a firearm.

The licensing process outlined in the Federal Firearm Licensing Act would be handled by the U.S. Department of Justice.

"When I put it first out it was criticized by other people in the field as going too far -- that's gun licensing -- that if you need a license to drive a car in America you should have a license to buy a gun and to own a handgun," Booker said on Tuesday at the annual Congressional Hispanic Caucus Institute (CHCI) conference.

Booker predicted that federal licensing for firearms would lower the number of shootings that occur.

"Connecticut did it -- 40 percent drop in shootings, 15 percent drop in suicides, but this is more than just what the plan is," Booker said.

According to Booker's office, the federal license would need to be "renewed every five years, at which point the applicant would have to go through a background check and undergo firearm safety training again." The bill would grant DOJ the authority to "revoke a license if the individual poses a danger to himself/herself or others" as well as "require the DOJ to regularly conduct checks to ensure that individuals are in compliance with the federal license requirements."
The right to bear arms isn't granted by the government. The 2nd amendment isn't there for the ease of the government. It is there to tell the government that the right SHALL NOT BE INFRINGED.
Keep it up and you guys will have a civil war.
Posted by: DarthVader || 09/12/2019 09:25 || Comments || Link || E-Mail|| [219 views] Top|| File under:
Watchdog accuses County Clerk Karen Yarbrough of running 'illegal patronage' operation
[Chicago Tribune] Less than a year into office, Cook County Clerk Karen Yarbrough faces potential federal court oversight of hiring amid a watchdog's accusations that she's "running an illegal patronage employment system."

Veteran anti-patronage attorney Michael Shakman said in a new legal filing that Yarbrough has put the politically connected into jobs that are supposed to be free from such influence, asked her employees for campaign contributions on their private cellphones and transferred certain supervisors to far-flung offices in hopes they'll quit.

Yarbrough, who was under federal court oversight in her previous job as recorder of deeds, called Shakman's latest allegations "outrageous" and "preposterous."

"Everything that I'm being accused of is just simply not true," said Yarbrough, who also is vice chair of the Illinois Democratic Party led by House Speaker Michael Madigan. "We'll have our day in court."

Shakman is asking U.S. Magistrate Judge Sidney Schenkier to appoint the first-ever federal monitor in the clerk's office to investigate and recommend reforms as well as examine hiring and personnel practices under Yarbrough. At a Wednesday hearing, Schenkier ordered Yarbrough to file a formal response in 30 days and asked the two sides to discuss potential information available about the disputed matters for further review.

Posted by: Fred || 09/12/2019 00:00 || Comments || Link || E-Mail|| [204 views] Top|| File under:
ABC News Warns Democrat Presidential Candidates to 'Avoid Expletives' During 2020 Debate
[BREITBART] ABC News producers sent an email to Democrats ahead of Thursday's 2020 Democrat presidential debate, warning candidates to avoid expletives.

Citing FCC guidelines for broadcast television, ABC sent guidance to 2020 Democrat candidates through the Democrat National Committee, according to two CNN

news hound

s.

Interesting wrinkle to debate prep this week.. @RebeccaBuck and I have learned that @ABC through the DNC has sent the campaigns all an email asking their candidates to "avoid cursing or expletives in accordance with federal law and FCC guidelines."

ABC News noted in the memo that the debate would be broadcast without a delay, which would not allow them to edit out foul language.

Former Texas Congressman Beto O'Rourke;
...Kennedyeque businessman, musician, skateboard artiste, and politician who represented Texas' 16th congressional district in the United States House of Representatives from 2013 to 2019. Beto is a Latino nickname for people whose names end in "erto," like "Roberto" or "Alberto." He is seeking the Dem nomination for President in 2020 because he has nice hair and lots of teeth. He was born into a local political family in El Paso, Texas and is a graduate of a prep school and Columbia University, which is not in Texas. In 2005, he was elected to the El Paso City Council. He was elected to Congress in 2012 after defeating eight-term incumbent Silvestre Reyes in the Democratic primary. He declined to seek re-election in 2018, instead running for the Senate against Republican Ted Cruz, running a campaign that drew national attention because of his skateboarding skills. A few months after he lost, he announced his campaign for President...
has received media attention for his use of the f'word in recent weeks to react to mass shootings and guns in America.

His preference for profanity led to his campaign releasing a t-shirt to cement his use of the word to talk about mass shootings.

He also spoke on a podcast with Jemele Hill about his appreciation for the word fuckstick.

Even the more restrained Mayor Pete Buttigieg

..the testicleless mayor of South Bend, Indiana, since 2012. Buttigieg graduated from Harvard College and, on a Rhodes Scholarship, from Pembroke College, Oxford. From 2007 to 2010, he worked at McKinsey and Company, a consulting firm. From 2009 to 2017 Buttigieg served as an intelligence officer in the United States Navy Reserve, attaining the rank of lieutenant and deploying to Afghanistan in 2014. Buttigieg was first elected mayor of South Bend in 2011 and was reelected in 2015. During his second term, he announced he was gay. Buttigieg also campaigned for Indiana state treasurer in 2010 and for chair of the Democratic National Committee in 2017, losing both elections. He is running for the Dem nomination in 2020 on the theory that being mayor of a nondescript medium sized city is qualification to run the country...
dropped the word "bullshit" in an interview with The Breakfast Club radio show in New York, which was censored on the YouTube video of the interview.

Posted by: Fred || 09/12/2019 00:00 || Comments || Link || E-Mail|| [320 views] Top|| File under:
Sununu: Joe Biden 'Confused,' 'Useless' During Clarence Thomas Confirmation
[BREITBART] Joe Foreign Policy Whiz Kid Biden

...Failed seeker of the Democratic presidential nomination on multiple occasions, vice president under Barack Obama, giving it a last try in his dotage for 2020...
was reportedly "confused" and "useless" as chairman of the Senate Judiciary Committee during the confirmation hearings of Clarence Thomas, according to the chief of staff of late-President George H.W. Bush.

John Sununu, who as Bush's chief of staff from 1989 to 1991 oversaw Thomas's confirmation, told the Washington Examiner on Saturday that Biden was paralyzed by inaction during the episode, especially after Anita Hill came forward to level accusations of sexual harassment against the then-nominee. In particular, according to Sununu, Biden struggled with whether or not to allow Hill to testify in front of his committee about the purported harassment.

"One of the reasons it got so difficult is that the chairman of the committee was relatively useless," Sununu said of the former vice president, before adding Biden "was confused" throughout the entire process.

"He didn't know whether he wanted to do the right thing or whether he wanted to cave in to the liberals that were trying to really, in a very disgraceful way, ruin the reputation of a very good man, currently Justice Thomas," he said.

Biden, who at the time was serving his first stint as chairman of the judiciary committee, eventually did "cave in to" the pressure and allowed Hill a platform upon which to speak. Hill's testimony, however, did not sink Thomas, but only served to muddy the initial accusations and divide large segments of the country.

Biden, himself, voted against Thomas, but admitted to a colleague in 1998 that he believed Hill "was lying" given the way in which she answered questions in front of the committee. Despite the admission, Biden has sought to downplay his role in Thomas's confirmation in recent months.

Shortly after before announcing his campaign, Biden reached to Hill directly to offer "regret" for the manner in which she was treated during the confirmation. The former vice president offered a broader apology of sorts in late-April during an interview with ABC's Good Morning America.

"I believed her from the very beginning, but I was chairman. She did not get a fair hearing. She did not get treated well. That's my responsibility," Biden said at the time. "As the committee chairman, I take responsibility that she did not get treated well."

Posted by: Fred || 09/12/2019 00:00 || Comments || Link || E-Mail|| [161 views] Top|| File under:
New State Department Documents Reveal Last-Minute Efforts by Obama State Department to Undermine President Trump
[JUDICIALWATCH.ORG] Judicial Watch today released 90 pages of heavily redacted U.S. Department of State documents showing Obama State Department officials' efforts to disseminate classified information to multiple U.S. Senators immediately prior to President Donald Trump
...The tack in the backside of the Democratic Party...
's inauguration. The information, which included raw intelligence, purported to show "malign" Russian interference in the 2016 presidential election. Among the senators receiving the classified documents were Sen. Mark Warner (D-VA), Sen. Ben Cardin (D-MD), and Sen. Robert Corker (R-TN).

Judicial Watch obtained the documents through a June 2018 Freedom of Information Act (FOIA) lawsuit filed against the State Department after it failed to respond to a February 2018 request seeking records of the Obama State Department's last-minute efforts to share classified information about Russia election interference issues with Democratic Senator Ben Cardin (Judicial Watch v. U.S. Department of State (No. 1:18-cv-01381)).

A January 13, 2017, email from Hera Abbasi, a former congressional advisor in the State Department's Bureau of Legislative Affairs, suggests that the intelligence community was providing "raw intel" to Sen. Warner. Such an exchange almost certainly would have been coordinated by the Office of the Director of National Intelligence (ODNI): "Yes, that is correct. Warner/raw intel stuff is going thru IC channels." (Abbasi previously worked in Speaker Nancy San Fran Nan Pelosi

Congresswoman-for-Life from the San Francisco Bay Area, born into a family of professional politicians. On-again-off-again Speaker of the House. It's not her fault when they lose, but it's her accomplishment when they win. Noted for her heavily botoxed grimace and occasional senior... uhhh... moments...
's office and was a 2017 Next Generation National Security Fellow at the liberal Center for a New American Security. Abbasi donated $725 to the Clinton campaign and Act Blue during the 2016 election cycle.)

The documents uncovered by Judicial Watch show early in the process of gathering and clearing classified information ‐ beginning a day after Sen. Mark Warner (D-VA) formally asked Attorney General John F. I was in Vietnam, you know Kerry
Former Senator-for-Life from Massachussetts, self-defined war hero, speaker of French, owner of a lucky hat, conqueror of Cambodia, unsuccessful presidential candidate, and utterly failed Secretary of State...
for "intelligence products" and "raw intelligence" on Russian involvement in the 2016 election ‐ Assistant Secretary of State Julia Frifield brings Senior Advisor and Investigations Counsel Zachary Schram into the loop in a January 5, 2017, email chain, in which she says Schram would help "figure out the best way to get these to the Hill." Frifield was an Obama appointee who previously served as Maryland Democratic Senator Barbara Mikulski's Chief of Staff. (Frifield contributed $2,700 to the 2016 Clinton campaign.)

On January 11, 2017, former State Department Senior Congressional Advisor Katherine Harris sends an email to Abbasi; Naz Durakoglu, who was a senior advisor to the Assistant Secretary for Europe
...the land mass occupying the space between the English Channel and the Urals, also known as Moslem Lebensraum...
an and Eurasian Affairs; Kathleen Kavalec, and others: "If we are not going through our standard CDP [Collection Due Process] process, others in H need to weigh in on how to move these to the Hill."

In emails written on January 10 and 11, 2017, from Abbasi to Durakoglu and Kavalec, Abassi expresses the need to get the documents cleared "as soon as possible (ASAP)."
Posted by: Fred || 09/12/2019 00:00 || Comments || Link || E-Mail|| [389 views] Top|| File under:
De Blasio's ridiculous robot tax
[SILIVE] We've all known for a while that Mayor Bill de Blasio

...cryptocommie mayor of New York and for some reason a Dem candidate for president in 2020. Corrupt and incompetent, his qualifications for office seem to consist of being married to a black woman, with whom he honeymooned in Cuba. He has a preppy-looking son named Dante, whose Divine Comedy involved getting his back hair up when a police car drove past him slowly...
's "presidential campaign" never really got off the ground.

And now even de Blasio himself finally seems to know it, saying that he'll have a good hard think about this whole White House thing if he doesn't qualify for the Democratic debate in October. This after the mayor didn't make the cut for this week's debate.

But de Blasio's still out there plugging away. He was in Puerto Rico the other day, looking to make the U.S. territory a front-burner issue in the campaign.

Needless to say, de Blasio didn't have to elbow supporters and news crews out of the way during his visit. The circus has moved on without him.

Also part of this last-gasp de Blasio push is an op-ed he penned for Wired, talking about how he would tax companies that use robots in place of human workers.

The is de Blasio's idea of a political Hail Mary, the thing that's going to inject new life into his presidential campaign?

De Blasio wrote that he would create a federal agency to oversee automation. The agency would be called the Federal Automation and Worker Protection Agency. Or, FAWPA.

Really rolls of the tongue, doesn't it? De Blasio better hope that people don't confuse it with DARPA, the shadowy, cloak-and-dagger "military innovation agency."

So, new taxes on business. And a huge new bureaucracy. De Blasio sure is good at checking those progressive Democratic boxes.

Under a President de Blasio, companies would undergo a permitting process for any automation that displaces workers. Those workers would have to be given new jobs with equal pay or would have to receive severance packages in line with their tenure at the company.

The robot tax would require companies that eliminate workers through automation to pay five years of payroll taxes up front for each employee eliminated.

The revenue generated would go toward infrastructure projects and new job areas like green technology, giving displaced workers a place to land.

If there is much revenue, that is. Because what this de Blasio plan mainly does is create a huge disincentive for companies to automate. Or a big incentive for them to hide their robot assets. Because automation is supposed to save money, not cost yet more money. De Blasio's plan actually stifles innovation. Companies could just move their robots overseas. Good luck tracking them.

And where would it end? Would we slap a tax on ATMs, which have eliminated bank teller jobs? Or fast-food kiosks, which have replaced human workers? What about those self-checkout machines at the supermarket? Maybe we'll find a little surcharge tax for using them at the bottom of our grocery receipt.
Posted by: Fred || 09/12/2019 00:00 || Comments || Link || E-Mail|| [274 views] Top|| File under:
GOP holds N Carolina House seat but shows frailty in suburbs
[APNEWS] Conservative Republican Dan Bishop won a special election for an open House seat in North Carolina, averting a demoralizing Democratic capture of a district the GOP has held for nearly six decades. But his narrow victory didn't erase questions about whether President Donald Trump

...dictatorial for repealing some (but not all) of the diktats of his predecessor, misogynistic because he likes pretty girls, homophobic because he doesn't think gender bending should be mandatory, truly a man for all seasons......
and his party's congressional candidates face troubling headwinds approaching 2020.

Bishop, a state senator best known for a North Carolina law dictating which public bathrooms transgender people can use, defeated centrist Democrat Dan McCready on Tuesday. Bishop tied himself tightly to Trump, who staged an election eve rally for him in the district, and Tuesday's voting seemed no less than a referendum on the Republican president, who quickly took credit for the triumph.

"Dan Bishop was down 17 points 3 weeks ago. He then asked me for help, we changed his strategy together, and he ran a great race. Big Rally last night," Trump tweeted. No polling has emerged publicly that showed Bishop with a deficit of that magnitude. Operatives from both parties and analysts had long said the race was too close to call.

The results in the district underscored the rural-urban split between the parties, with Bishop, 55, running up substantial numbers in outlying areas and McCready eroding GOP advantages in suburban areas. McCready's moderate profile resembled that of many Democrats who won in Republican-leaning districts in the 2018 midterms and, even with the loss on Tuesday, showed the durability of that approach.
Posted by: Fred || 09/12/2019 00:00 || Comments || Link || E-Mail|| [237 views] Top|| File under:
Home Front: WoT
Ilhan Omar recounts 'complete horror' of 9/11 attacks in somber video
[NYPOST] Lightning-rod Rep. Ilhan Omar

...Somali-American Dem representative from Minnesota. She is apparently married to her brother and may be her own grandmaw on her mother's side...
‐ who previously sparked outrage with a comment minimizing the 9/11 terror attacks ‐ posted a somber video on Twitter on Wednesday commemorating the anniversary and recounting the "complete horror" she and her family felt following the terror attacks.

"On September 11th we experienced one of the most horrific terrorist attacks that we have ever lived through as a nation. Today, we remember the victims, the first responders and their loved ones. #Neverforget," the Minnesota Democrat wrote on the post, which included the nearly minute-long video.

"I was 18 years old when that happened. I was in a classroom in college and I remember rushing home after being dismissed and getting home and seeing my father in complete horror as he sat in front of that TV. And I remember just feeling, like the world was ending," said Omar, who, along with Michigan Rep. Rashida Tlaib, are the only two

Moslem

women in Congress.

"The events of 9/11 were life-changing, life-altering for all of us," she said. "My feeling around it is one of complete horror. None of us are ever going to forget that day and the trauma that we will always have to live with."
Posted by: Fred || 09/12/2019 00:00 || Comments || Link || E-Mail|| [425 views] Top|| File under:
New York Times remembers 9/11 as the day airplanes became sentient and killed 2,000
[WASHINGTONEXAMINER] I count at least two problems in this since-deleted tweet. First, there is no mention of who carried out the 9/11 attacks or what motivated them. That is like writing a headline memorializing the Aug. 3 El Paso, Texas, mass shooting and not once mentioning that there was a white nationalist gunman involved.

Second, and I hate to be the one to say this, airplanes lack agency. They did not take aim or crash themselves. The

snuffies

flying them did.

In case you think the Times' bizarre choice of words Wednesday morning is due to the limitations of Twitter, I am here to disabuse you of that notion. The report that this tweet linked to, titled "Remembering Those Lost 18 Years Ago on 9/11," had all the same issues.

The article's second paragraph read originally: "Eighteen years have passed since airplanes took aim at the World Trade Center and brought them down." There were also no mentions of the words "terror," "terrorist," or "terrorists" anywhere in the body of the story as it appeared originally on the Times' website. The closest the report came to mentioning the ill intent behind Sept. 11 was when it recalls Mayor Rudy Giuliani "was heralded for his leadership as mayor of New York when it was attacked." So at least there is an admission that it was an attack, although there is no explicit admission that it was an attack by people. It might as well have been an earthquake. In its original publishing, the report's sole mention of "terror" appeared in its subhead, but nowhere in the story itself.

I am not alone in thinking this is all rather absurd. The Times editors appear to agree, at least once scolded. The article now includes at least two references to terrorism. The report's second paragraph now reads, "Eighteen years have passed since

snuffies

commandeered airplanes to take aim at the World Trade Center and bring them down."

Considering the role that terrorism played in the attacks, and the way in which terror shaped U.S. foreign and domestic policy for the next 18 years, it must have taken the writers more effort not to mention terrorism in an article detailing Sept. 11 memorial events than to mention it. And the readers, unwilling to spend so much energy blinding themselves about the story, had to point out the problems.

You just have to wonder to yourself: What is the motive behind all that effort?
Posted by: Fred || 09/12/2019 00:00 || Comments || Link || E-Mail|| [247 views] Top|| File under:
Who's in the News
35
[untagged]
7
Taliban
3
Hamas
3
Govt of Pakistan
2
Govt of Sudan
2
al-Nusra
2
al-Qaeda
2
Narcos
2
Sublime Porte
1
Commies
1
Boko Haram (ISIS)
1
Houthis
1
Jamaat-e-Ulema Islami
1
Muslim Brotherhood
1
Arab Spring
1
PLO
1
Tin Hat Dictators, Presidents for Life, & Kleptocrats
1
Govt of Pakistain Proxies
1
Govt of Iran
Bookmark
E-Mail Me
The Classics
The O Club
Rantburg Store
The Bloids
The Never-ending Story
Thugburg
Gulf War I
The Way We Were
Bio
Merry-Go-Blog
Hair Through the Ages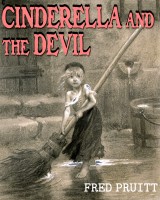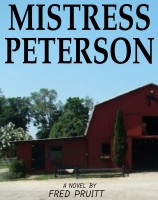 On Sale now!


A multi-volume chronology and reference guide set detailing three years of the Mexican Drug War between 2010 and 2012.

Rantburg.com and borderlandbeat.com correspondent and author Chris Covert presents his first non-fiction work detailing the drug and gang related violence in Mexico.

Chris gives us Mexican press dispatches of drug and gang war violence over three years, presented in a multi volume set intended to chronicle the death, violence and mayhem which has dominated Mexico for six years.
Click here for more information


Meet the Mods
In no particular order...


Steve White
Seafarious
Pappy
lotp
Scooter McGruder
john frum
tu3031
badanov
sherry
ryuge
GolfBravoUSMC
Bright Pebbles
trailing wife
Gloria
Fred
Besoeker
Glenmore
Frank G
3dc
Skidmark
Alaska Paul



Better than the average link...



Rantburg was assembled from recycled algorithms in the United States of America. No trees were destroyed in the production of this weblog. We did hurt some, though. Sorry.
3.234.250.24