-Land of the Free
Texas Is Crafting Measure to Bar Big Tech Censorship, Following Florida's Lead
[EpochTimes] Texas Gov. Greg Abbott

... governor of Texas. Abbott is a Republican. His 2014 Dem opponent, state senatrix Wendy Davis, thought the absolute, most pressing, most important issue facing the state was abortion. Abbott beat the pantyhose off her. His 2018 opponent, Lupe Valdez didn't dwell too heavily on abortion, but she lost too...
says he's working with state

politician

s on a bill to prevent big tech companies from taking action to moderate user content based on political viewpoints.

"We are working with Sen. [Bryan] Hughes on legislation to prevent social media providers like Facebook & Twitter from cancelling conservative speech," Abbott said in a Feb. 7 statement on Twitter.

His announcement follows a Florida proposal that would seek to penalize social media companies that de-platform candidates during an election. The legislation would fine companies $100,000 a day until the candidate's access to the platform is restored.

Florida would also require companies who promote a candidate to record such endorsements as a political campaign contribution at the state's election commission.

Several states are taking steps to protect the free flow of speech and prevent Silicon Valley companies from using their monopoly to police speech they don't agree with. These companies have been scrutinized repeatedly for their perceived political bias and alleged unbalanced moderation of users' content. Critics say much of the companies' moderation in the past year has focused on conservative speech and speech from individuals deemed to be supporters of former President Donald Trump
...The tack in the backside of the Democratic Party...
Hughes, a Republican, told Inside Texas Politics that the measure he and Abbott intend to introduce will address any unbalanced moderation of user accounts by social media companies such as Twitter and Facebook.

"Federal law does allow us to regulate these companies and so the bill we're getting ready to file will say that if a company discriminates against you, if the platforms blocks or kicks you off based on your viewpoint, based on your politics or religion based on viewpoint discrimination, it will give you a way to get back online," Hughes said.

Officials at Google, Facebook, and Twitter didn't immediately respond to a request by The Epoch Times for comment.

On the same day, Texas Attorney General Ken Paxton also confirmed that his state will take further steps to address big tech censorship, adding that the state has already started by filing an antitrust lawsuit against Google in December 2020.

"I am so encouraged with what he's doing in Florida. Thank you Gov. [Ron] DeSantis for doing that," Paxton told Fox News' "Sunday Morning Futures."

"We have already started. We have a lawsuit against Google that focuses some of the very issues about their dominance, about how they abuse consumers, about how they take their private information, they don't pay these consumers and they then use that information to make billions of dollars without the consumer really knowing how their private information is going to be used.

"So yes, I think you're going to see more from my state in the coming months and coming years because if we don't do something now, it's maybe too late and these companies will have such dominance and so much money."

Paxton took the lead in filing that multistate lawsuit against Google, alleging that the technology behemoth had violated multiple federal and state antitrust and consumer protection laws. The lawsuit accused Google of engaging in false, misleading, and deceptive acts while the company was selling, buying, and auctioning online-display ads.
Posted by: trailing wife || 02/11/2021 01:34 || Comments || Link || [336103 views] Top|| File under:
Legislation In South Dakota Seeks To Nullify Biden Executive Orders
We are a federal republic, and each of the states is a petri dish trying different experiments to see what works best.

[DailyWire] Legislation introduced in the South Dakota House of Representatives seeks to give the state's attorney general the authority to review executive orders from President Joe Foreign Policy Whiz Kid Biden

...Candidate for president in 2020. When the stock market crashed, Franklin Roosevelt got on the television and didn't just talk about the princes of greed. He said, 'Look, here's what happened.'...
and potentially nullify any order deemed unconstitutional.

State Rep. Aaron Aylward (R-Harrisburg) introduced HB 1194, which is described as an act "to authorize the review of certain executive orders issued by the President of the United States."

The process to potentially nullify an executive order, which by nature bypasses congressional approval, "begins with a review by the Executive Council of the Legislative Research Board, followed by a referral from the Council to the attorney general and the governor," South Dakota news station KELO-TV reported last week. "Once the referral has been made, the attorney general may examine the order to determine whether the state can seek an exemption or declare it unconstitutional."

The bill specifies that Attorney General Jason Ravnsborg could exempt South Dakota from any law or order "that restricts a person's rights or that is determined ... to be unconstitutional" if the law or order relates to the following:


A pandemic or other public health emergency


The regulation of natural resources


The regulation of the agricultural industry


The regulation of land use


The regulation of the financial sector through the imposition of environmental, social, or governance standards, or


The regulation of the constitutional right to keep and bear arms


Aylward told KELO-TV that the proposed legislation is not specific to Biden

"This isn't just a President Biden issue but rather an overall executive overreach issue that we've been experiencing for a long time," Aylward said. "The U.S. Congress has abdicated their duty for a long time in different areas. This bill is simply setting up a process to nullify acts that would be unconstitutional. When looking at the U.S. Constitution, the President only has the powers that are laid out in Article II."

Asked about opposition to a potential national mask mandate from Biden under his legislation, Aylward responded in the affirmative: "This pertains to our rights that are protected under the U.S. Constitution. If the President ordered a nationwide mask mandate, it would go against the power laid out in Article II, and it would also go against the protection of the rights that may lie underneath the 9th and 10th Amendments."

If the bill were to pass, the Republican said, "it would give South Dakota much of its power back. Per the supremacy clause of the U.S. Constitution, the powers of the federal government need to line up with what is laid out in the document. 'Which shall be made in pursuance thereof[.]"

South Dakota, under the leadership of Republican Gov. Kristi Noem, has bucked the status quo when it comes to lockdown measures, instead, as Noem has articulated it, offering her constituents guidance and adhering to the science.
Posted by: trailing wife || 02/11/2021 01:34 || Comments || Link || [336094 views] Top|| File under:
US court blocks NY Gov. Andrew Cuomo's capacity limits on houses of worship
[IsraelTimes] In victory for church groups, federal court resinstates 50% attendance restriction for synagogues instead of differential 33% and 25% limits

A federal US judge has struck down an executive order by New York Governor Andrew Sonny Cuomo
that instituted percentage-based capacity limits on houses of worship in his state's COVID-19 cluster zones where cases were increasing.

Tuesday morning's decision by the Brooklyn District Court constitutes a major victory for Orthodox groups, like the advocacy organization Agudath Israel, which challenged the executive order on religious discrimination grounds.

The US Supreme Court and 2nd Circuit Court of Appeals had blocked some of Cuomo's restrictions last year.

"There was never any legitimate reason to treat religious worship less favorably than office work and shopping," said Avi Schick, the lawyer who represented Agudath Israel in the case. "We are grateful that religious practice has been restored to its constitutionally mandated place as an essential activity."

The executive order, which was first put in place in October and limited attendance at houses of worship in areas with high COVID-19 test positivity rates to 25 percent and 33%, depending on the severity of the positivity rates, were challenged by Agudath Israel, as well as the Brooklyn Catholic Diocese, in an appeal for an emergency injunction from the US Supreme Court.

The court, with its new conservative majority,


Thank you, President Trump!

ruled in favor of Agudah and the diocese in November, saying that Cuomo's limits on cluster zones favored secular establishments like liquor stores over houses of worship by only imposing capacity restrictions on the latter and treating the former as "essential." Restrictions that kept services to 10 people or fewer, regardless of the size of the house of worship, were eliminated.

Further, the high court ordered an appeals court to reevaluate an earlier ruling that allowed the restrictions and in December, a federal appeals court followed the Supreme Court's lead, ruling that the capacity limits on houses of worship in areas with rising COVID-19 cases constituted a violation of religious liberty.

The appeals court then sent the case back to the district court to decide if the percentage capacity limits — which limited attendance to 25% of the building's capacity in "red zones," where COVID-19 positivity rates were especially high, and 33% in "orange zones," where positivity rates were somewhat lower — were needed to accomplish the government's aim of slowing the spread of the coronavirus (aka COVID19 or Chinese Plague)

...the twenty first century equivalent of bubonic plague, only instead of killing off a third of the population of Europe it kills 3.4 percent of those who notice they have it. It seems to be fond of the elderly, especially Iranian politicians and holy men...
The district court blocked those percentage capacity limits Tuesday, leaving houses of worship subject to the 50% capacity limit that was in place before the cluster zones plan.
Posted by: trailing wife || 02/11/2021 00:00 || Comments || Link || [336082 views] Top|| File under:
Europe
French 'far-right' leader Le Pen appears in court in hate speech trial
With Madame Le Pen looking like a viable candidate again, it's time to haul out the old false accusations, in the hope that will hobble her just enough for the Anyone But Le Pen candidate to slide through again.

[IsraelTimes] French far-right leader Marine Le Pen appears in court on charges she broke hate speech laws by tweeting pictures of Islamic State

...formerly ISIS or ISIL, depending on your preference. Before that they were al-Qaeda in Iraq, as shaped by Abu Musab Zarqawi. They're really very devout, committing every atrocity they can find in the Koran and inventing a few more. They fling Allah around with every other sentence, but to hear western pols talk they're not really Moslems....
atrocities, a case she slammed as a politically motivated attempt to silence her.

The trial comes as opinion polls show Le Pen will likely face off again against Emmanuel Macron in next year's presidential contest, after her National Rally made its strongest showing ever in the 2017 vote.

Le Pen shared the gruesome images in December 2015, a few weeks after Islamic State group jihadists killed 130 people in attacks in

Gay Paree

, in response to a journalist who drew a comparison between IS and her party.

One of the pictures showed the body of James Foley, an American journalist beheaded by the jihadists

Another showed a man in an orange jumpsuit being run over by a tank, and the third a Jordanian pilot being burned alive in a cage.

"

ISIS

is this!" Le Pen wrote in a caption, using an Arabic acronym for IS.


Precisely right. The French Deep State should be ashamed of themselves, but they've been surrendering as hard as they could since the 1970s.

"I am obviously the victim of a political trial," Le Pen tells journalists at the courthouse in Nanterre, a

Gay Paree

suburb.

"The media published them, editorialists, newspapers, TV channels, and nobody was ever prosecuted for doing so — only Marine Le Pen is being prosecuted," she says.
Posted by: trailing wife || 02/11/2021 01:34 || Comments || Link || [336080 views] Top|| File under: Islamic State
Home Front: Politix
Pelosi Banned Congresswoman's Military Officer Son From Attending Her Swearing-In
[Daily Caller]
Speaker of the House Nancy Pelosi would not allow Republican New York Rep. Claudia Tenney to have her son present in the gallery for her swearing-in Thursday, Tenney told the Daily Caller.

Former White House Press Secretary Sean Spicer sent out a tweet Thursday morning with the news that Pelosi denied Tenney's request to let her son, a graduate of the U.S. Naval Academy, watch her get sworn in from above the floor in the gallery. The Daily Caller contacted Tenney about the news, to which she confirmed it was true.

"I guess he's considered a risk," Tenney told the Caller. Tenney said that Pelosi told her the news about her son not being allowed to watch from the gallery in a "text from staff and in person," adding that there were "several exchanges."

Tenney's son received a phone call from former President Donald Trump before he deployed to Iraq in 2017.
Posted by: Dino Bumble1005 || 02/11/2021 17:35 || Comments || Link || [336118 views] Top|| File under:
Exclusive: Dozens of former Republican officials in talks to form anti-Trump third party
(Reuters) - Dozens of former Republican officials, who view the party as unwilling to stand up to former President Donald Trump and his attempts to undermine U.S. democracy, are in talks to form a center-right breakaway party, four people involved in the discussions told Reuters.

The early stage discussions include former elected Republicans, former officials in the Republican administrations of Ronald Reagan, George H.W. Bush, George W. Bush and Trump, ex-Republican ambassadors and Republican strategists, the people involved say.

More than 120 of them held a Zoom call last Friday to discuss the breakaway group, which would run on a platform of "principled conservatism," including adherence to the Constitution and the rule of law - ideas those involved say have been trashed by Trump.

The plan would be to run candidates in some races but also to endorse center-right candidates in others, be they Republicans, independents or Democrats, the people say.

Egg McMuffin Evan McMullin, who was chief policy director for the House Republican Conference and ran as an independent in the 2016 presidential election, told Reuters that he co-hosted the Zoom call with former officials concerned about Trump's grip on Republicans and the nativist turn the party has taken.


So it's the usual Never-Trumper Grifters like Bill Kristol, now that the Lincoln Project of pedophiles has blown up
Posted by: Besoeker || 02/11/2021 07:01 || Comments || Link || [336123 views] Top|| File under:
Democrat Who Said Conservatives are Terrorists at Sham Impeachment Hearing Took Pedo Bucks From Jeffrey Epstein
[BigLeaguePolitics] "Congresswoman" Stacey Plaskett, a token representative from the Virgin Islands who is sometimes humored as if she is an actual legislator, said repeatedly that conservatives are domestic terrorists during the phony impeachment trial of President Donald Trump on Wednesday.

However, Plaskett took multiple substantial financial contributions from deceased pedophile Jeffrey Epstein, as Epstein bought favor with Plaskett so she would not call attention to his child sex trafficking operation in Little St. James, which is technically under Plaskett's jurisdiction.

After it was revealed that the pedophile donated to Plaskett, she initially refused to return the total of $5,400 that she received from Epstein. Only after overwhelming pressure did she finally acquiesce to returning money given to her by the infamous Democrat-affiliated predator.
Posted by: Angumble Phish5980 || 02/11/2021 02:04 || Comments || Link || [336103 views] Top|| File under:
GOP Plans to Retake the House
[Epoch Times] The National Republican Congressional Committee (NRCC) noted in a memo that the Republican Party is just five seats away from holding a majority in the House of Representatives, saying that the GOP can be competitive in four-dozen districts.

"We are just a few weeks into the Biden Administration and Americans are already seeing the job-killing initiatives House Democrats support," stated NRCC Chairman Tom Emmer in a release. "We will relentlessly hold House Democrats accountable for their socialist agenda and ensure voters understand the damaging impact policies like defunding the police, government-run health care, and ending the Keystone XL Pipeline will have on Americans' everyday lives."

Emmer noted that in the House, the GOP is "just five seats short of a majority and are prepared to build" on its 2020 success.

The list includes 29 districts that either didn't support President Joe Biden or supported the House incumbent by 5 points or less. The GOP also identified 10 Democrats who might have redistricting issues next year—as well as eight Democratic lawmakers who won by fewer than 10 points and also underperformed Biden.

The GOP, Emmer added, "will stay laser-focused on recruiting talented and diverse candidates, aggressively highlighting Democrats' socialist agenda and raising enough resources to win."

During the last election, Democrats lost a total of 11 seats. No House Republican incumbent was defeated, although they picked up three open GOP seats.
Posted by: Bobby || 02/11/2021 00:29 || Comments || Link || [336093 views] Top|| File under:
Biden promises break from Trump-era politicization of military
For such an elderly man he should beware dropping lips and other organs off by lying




Technically he won't be the one politicizing — it would be the senior generals.

[JPost] President Joe Biden promised he would never politicize the U.S. military as he made his first visit to the Pentagon as commander-in-chief on Wednesday, seeking to draw a contrast with the Trump-era in a far-reaching speech that emphasized diversity in the armed forces.

Biden, whose late son, Beau, was a soldier who deployed to Iraq, bristled at former President Donald Trump's approach to the military during the presidential campaign, including a report that Trump once privately called American soldiers killed during World War One "losers" and "suckers."

Critics say Trump openly flouted norms of behavior in open pursuit of political support among U.S. troops, who are meant to be loyal to the U.S. Constitution - not any party or political movement.

"I will never ever dishonor you, I will never disrespect you, I will never politicize the work you do," Biden said from the Pentagon briefing room.

He added: "This is personal for me. The Biden family is a military family."

Pentagon leadership is under pressure to show progress in combating white nationalism and other extremism in the ranks, after current and former military service members were found to have participated in the pro-Trump siege of the U.S. Capitol on Jan. 6.

On Tuesday, the U.S. Navy's top admiral condemned two racist incidents involving hate symbols on warships, which sources said included a noose that was left on a Black sailor's bed.

Biden made history by naming retired Army general Lloyd Austin the first Black U.S. defense secretary. In his Pentagon address on Wednesday, Biden stressed other groundbreaking achievements by Black soldiers, from pilots who fought in World War Two to soldiers who fought in the Civil War.

"Right now, more than 40 percent of our active duty forces are people of color. Now it's long past time that the full diversity and full strength of our forces are reflected at every level of this department," Biden said.
Still, discrimination persists in the U.S. military.
Posted by: Frank G || 02/11/2021 00:00 || Comments || Link || [336092 views] Top|| File under:
Arizona Senate falls vote short of holding Maricopa County supervisors in contempt
[Tuscon.com] A bid by Senate Republicans to hold Maricopa County supervisors in contempt faltered Monday as one GOP

politician

balked.

Sen. Paul Boyer, R-Glendale, said he believes the Senate does have the power to use its subpoena power to demand access to the county's voting machines and ballots from the Nov. 3 election.

"That authority is clear, and it will be used if necessary," Boyer said. But he said he believes that power should be used "sparingly and reluctantly."
Continued on Page 49
Posted by: trailing wife || 02/11/2021 00:00 || Comments || Link || [336087 views] Top|| File under:
-PC Follies
Facebook Filtering out ALL POLITICAL Content In Distraction Tactic for Elites [Big League Politics]
[Big League Politics] Facebook is moving to eliminate the proliferation of all content related to politics and government in its feed algorithm, hoping to distract users from matters the platform identifies as reserved for ruling class elites.

It's expected that the platform will emphasize 'lifestyle' content in its stead, with users redirected to images of dogs, softcore pornography, snacks, and rap music.

"It's important to note that we're not removing political content from Facebook altogether," said Aastha Gupta, Facebook's product management director, in a statement. "Our goal is to preserve the ability for people to find and interact with political content on Facebook, while respecting each person's appetite for it at the top of their News Feed."

While those who use Facebook for purposes of political news now stand to lose their voice and source of information, the trend is merely the latest predictable move to turn Facebook into a propaganda institution for the ruling oligarchy. Facebook is no longer a place for citizens of so-called western democracies to criticize their leaders, point out the systemic corruption within western governments, and hold the oligarchs who lead global corporations to account.

In Facebook's last earnings call, CEO Mark Zuckerberg admitted the platform was seeking to disincentivize political expression broadly, citing the need to bow in obedience before President Joe Biden and stifle domestic criticism of his governance.
Posted by: Angumble Phish5980 || 02/11/2021 02:08 || Comments || Link || [336092 views] Top|| File under:
Government
Georgia prosecutor opens criminal probe into 'attempts to influence' US election
Unity.

[IsraelTimes] A Georgia prosecutor says in a letter that she has opened a criminal investigation into "attempts to influence" the outcome of last year's general election. Former President Donald Trump
...The tack in the backside of the Democratic Party...
is not specifically named in the letter, but he has come under intense criticism for a call he made to the state's top elections official.

In a phone call last month, Trump pressed Secretary of State Brad Raffensperger to "find" enough votes to overturn Joe Foreign Policy Whiz Kid Biden

...Candidate for president in 2020. Old, boring, a plagiarist, fond of hair sniffing and grabbing the protruding parts of women, and not whatcha call brilliant...
's victory in the state.

In a letter to Raffensperger obtained by The

News Agency that Dare Not be Named

, Fulton County District Attorney Fani Willis informs him an investigation has been opened and that all records related to the administration of the election should be preserved, particularly those that may be evidence of attempts to influence the actions of people administering the election.
Posted by: trailing wife || 02/11/2021 01:34 || Comments || Link || [336090 views] Top|| File under:
Who's in the News
47
[untagged]
3
Taliban
3
Govt of Pakistan
2
Antifa/BLM
2
Govt of Iran
1
al-Qaeda
1
Houthis
1
Human Trafficking
1
Islamic State
1
Ottoman Proxies
1
Sublime Porte
1
al-Qaeda in North Africa
Bookmark
E-Mail Me
The Classics
The O Club
Rantburg Store
The Bloids
The Never-ending Story
Thugburg
Gulf War I
The Way We Were
Bio
Merry-Go-Blog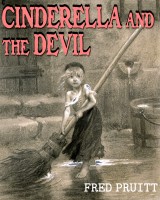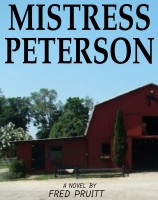 On Sale now!


A multi-volume chronology and reference guide set detailing three years of the Mexican Drug War between 2010 and 2012.

Rantburg.com and borderlandbeat.com correspondent and author Chris Covert presents his first non-fiction work detailing the drug and gang related violence in Mexico.

Chris gives us Mexican press dispatches of drug and gang war violence over three years, presented in a multi volume set intended to chronicle the death, violence and mayhem which has dominated Mexico for six years.
Click here for more information


Meet the Mods
In no particular order...


Steve White
Seafarious
tu3031
badanov
sherry
ryuge
GolfBravoUSMC
Bright Pebbles
trailing wife
Gloria
Fred
Besoeker
Glenmore
Frank G
3dc
Skidmark



Better than the average link...



Rantburg was assembled from recycled algorithms in the United States of America. No trees were destroyed in the production of this weblog. We did hurt some, though. Sorry.
35.175.107.142

Help keep the Burg running! Paypal: