Home Front: Politix
Senate Votes - 57 - 43; Trump Acquitted
The usual suspects - Cassidy, Sasse, Romney, Toomey, Murkowski; I didn't catch the other ones.


[Yahoo] Former President Donald Trump on Saturday was acquitted by the U.S. Senate of the charge that he incited the deadly insurrection at the Capitol on Jan. 6.

Yahoo News is providing an uninterrupted live stream of the proceedings as well as instant analysis from our reporters at the trial in Washington, D.C., and elsewhere.


Better luck next time, assholes...




Yahoo was liveblogging this all day, so go to the link for the sausage-making. Thank you for being on top of this for us, Raj.
Update from PJ Media:

In a speech after the acquittal vote, Senate Majority Leader Chuck Schumer
...Senator-for-life from New York, renowned for his love of standing in front of cameras and microphones. Schumer has been a professional politician since 1975, when disco was in flower, which is 45.19295 years. Senate minority leader as of 2017...
(D-N.Y.) claimed that Republicans who voted to acquit Trump had voted to "condone" the attack on the Capitol on January 6, 2021. This argument suggests the Democrats will continue to pursue Republicans on the claim that conservatives are a threat to democracy.

The Senate seemed primed to call witnesses after news of a bombshell phone call between Trump and House Minority Leader Kevin McCarthy


...the GOP house majority whip. He replaces Eric Cantor, who got whupped because his politix are like Kevin McCarthy's...


(R-Calif.) in which Trump reportedly attempted to blame antifa for the storming of the Capitol on January 6, and then defended the rioters. He reportedly told McCarthy, "Well, Kevin, I guess these people are more upset about the election than you are."

After the vote, Trump released a statement thanking his "team of dedicated lawyers and others for their tireless work upholding justice and defending truth."

"Our cherished Constitutional Republic was founded on the impartial rule of law, the indispensable safeguard for our liberties, our rights and our freedoms," Trump added. "It is a sad commentary on our times that one political party in America is given a free pass to denigrate the rule of law, defame law enforcement, cheer mobs, excuse rioters, and transform justice into a tool of political vengeance, and persecute, blacklist, cancel and suppress all people and viewpoints with whom or which they disagree."

"I always have, and always will, be a champion for the unwavering rule of law, the heroes of law enforcement, and the right of Americans to peacefully and honorably debate the issues of the day without malice and without hate," the former president added.

"This has been yet another phase of the greatest witch hunt in the history of our Country," Trump argued. "No president has ever gone through anything like it, and it continues because our opponents cannot forget the almost 75 million people, the highest number ever for a sitting president, who voted for us just a few short months ago.

The former president concluded his remarks with a promise of more to come.

"Our historic, patriotic and beautiful movement to Make America Great Again has only just begun. In the months ahead I have much to share with you, and I look forward to continuing our incredible journey together to achieve American greatness for all of our people," he said. "There has never been anything like it!"

In a speech after Schumer, Senate Minority Leader Mitch McConnell (R-Ky.) said Trump was ultimately responsible for the Capitol riot. He condemned Trump for "false statements, conspiracy theories, and reckless hyperbole" after the 2020 election. He also condemned "the increasingly wild myths — myths — about a reversed landslide election."

McConnell acknowledged that Democrats have engaged in reckless remarks that may have incited violence, but he insisted that Trump's rhetoric was worse.

He also faulted Trump for reportedly not acting swiftly enough to stop the Capitol riot.

"The unconscionable behavior did not end when the violence actually began," McConnell said. "Whatever our ex-president claims he thought might happen that day, whatever reaction he says he meant to produce, by that afternoon, we know he was watching the same live television as the rest of us."

"A mob was assaulting the Capitol in his name. These criminals were carrying his banners, hanging his flags, and screaming their loyalty to him. It was obvious that only President Trump could end this. He was the only one who could. Former aides publicly begged him to do so. Loyal allies frantically called the administration. The president did not act swiftly, he did not do his job," McConnell said.

"When the president did, half-heartedly, begin calling for peace, ... he kept repeating election lies and praising the criminals," the Republican leader argued.

Yet McConnell argued that impeachment is a "narrow tool for a narrow purpose," citing former Supreme Court Justice Joseph Story.

"By the strict criminal standard, the president's statement was probably not incitement," the Republican leader admitted.

Yet he claimed the entire argument was moot because the Senate could not remove him from office. Trump was president when the House passed the article of impeachment, but not when the House passed the articles on to the Senate.

"The text is legitimately ambiguous," he said, yet by his lights, it is not constitutional to convict a former president. "We have no power to convict and disqualify a former officeholder who is now a private citizen."


He has some principles, so I would vote for him instead of a Democrat. I don't imagine he is so politically naive as to joint the Lincoln Project/Evan McMullin/Mitt Romney third party — with 74 million Trump voters, even if he won his state, there wouldn't be the bodies to give him the committee chairs he needs to do his thing. Another one to primary with a solid Trump/TEA Party candidate.
Posted by: Raj || 02/13/2021 15:53 || Comments || Link || E-Mail|| [6720 views] Top|| File under:
Biden Admin Disagrees with CDC Director about Teachers Returning To School
Following the science, Joe?


[Daily Caller] President Joe Biden's administration threw the director of the Center for Disease Control and Prevention (CDC) under the bus after she suggested that teachers could return to classrooms before being vaccinated.

"There is increasing data to suggest that schools can safely reopen and that safe reopening does not suggest that teachers need to be vaccinated in order to reopen safely," CDC Director Rochelle Walensky said at a Feb. 3 press briefing. "Vaccination of teachers is not a prerequisite for the safe reopening of schools."


White House press secretary Jen Psaki responded to Walensky's statements later that same day, telling reporters that the CDC Director's comments were not official guidance and that she was speaking in her "personal capacity."

"The President — let me be crystal clear — wants schools to open," Psaki said during the Feb. 4 press briefing. "He wants them to stay open. And he wants to do that safely. And he wants health and medical experts to be the guides for how we should do exactly that."


But, on the other hand...


"Dr. Walensky spoke to this in her personal capacity," Psaki continued. "Obviously, she's the head of the CDC, but we're going to wait for the final guidance to come out so we can use that as a guide for schools around the country."

President Biden has said that school reopenings would be a priority for his administration, promising that students would return to in-person learning within the first 100 days of his presidency.


However ...


Psaki clarified during a Tuesday press briefing that the administration's goal was to have "most" schools open "at least" one day a week by Biden's 100th day in office.


That used to be called "walking back".



Biden appears to be on the same page as the teachers' unions despite promising to side with science. During an interview with ABC News, Biden said that he "would listen to the scientists" if they said it was necessary to shut the country down. And when he introduced his scientific advisors, Biden promised that they would fight the pandemic with "science and truth."


And they quickly glued his lips back in place.


Scientific evidence overwhelmingly suggests that in-school transmission of the coronavirus is rare, and reopening is safe when certain precautions are taken. In a Jan. 26 article published in the Journal of the American Medical Association, three CDC researchers concluded that "there has been little evidence that schools have contributed meaningfully to increased community transmission," and urged schools to reopen with proper precautions. Another study found that schools in rural Wisconsin that were taking precautions such as mask-wearing had lower rates of transmission than in the community.

Still, reopening has dragged on slowly at the expense of students.


More so in the blue states, I'll wager.


The gap between students from low-income and high-income families has widened due to virtual learning, which has left some families with insufficient resources for their children's education. The impact of virtual learning on children's mental health has been devastating.

Families described how their children have fallen into depression, lost their sense of drive, and grown increasingly fatigued from staring at a computer screen all day without any social contact. The situation became so dire that schools in Clark County, Nevada – the fifth-largest school district in the country – began monitoring students' devices for mental health warning signs after the number of suicides doubled.
Posted by: Bobby || 02/13/2021 07:06 || Comments || Link || E-Mail|| [6607 views] Top|| File under: Tin Hat Dictators, Presidents for Life, & Kleptocrats
Group Founded by Billionaire Biden Donor Pushes WH for $2.9 Billion Investment
[Free Beacon] Hedge fund billionaire Paul Tudor Jones


... billionaire hedge fund manager, conservationist, philanthropist. Specifically, he's worth over $5 billion — small change in the billionaire set — and has various charities devoted to educating the poor and improving the environment. Politically he has donated to candidates from both major parties. He made his nut predicting the 1987 Black Monday crash...

maxed out to Biden. Now his foundation wants a handout.

A Florida environmental group founded by a hedge fund billionaire who contributed tens of thousands of dollars to Joe Biden's presidential campaign is now lobbying the Biden administration to commit $2.9 billion toward its cause.

The Everglades Foundation, founded by billionaire investor Paul Tudor Jones, launched a campaign this week pressuring the Biden administration to commit $725 million in each of the next four years toward restoring the Florida national park, according to a Thursday report by E&E News. The lofty demand comes just months after Jones forked over $50,000 to the Biden Victory Fund, the joint fundraising committee supporting the Biden campaign and the Democratic Party.

"It's Washington's turn to help, with $725 million a year in matching dollars for Everglades restoration," the foundation says in a national ad that began airing this week. "President Biden, let's finish the job."

The Everglades Foundation is well positioned for success with the Biden administration—Shannon Estenoz, the foundation's former chief operating officer and vice president of policy, is now at Biden's Interior Department overseeing policy for national parks. The foundation's CEO Eric Eikenberg said he was "thrilled" to see her join the administration.
Posted by: Besoeker || 02/13/2021 07:23 || Comments || Link || E-Mail|| [6511 views] Top|| File under: Tin Hat Dictators, Presidents for Life,
'We shouldn't have followed him' – Nikki Haley runs to media to dump on Trump
[Right Scoop] Nikki Haley has come out with harsh words for Trump, saying that "we" shouldn't have listened to him or followed him down the path he went after the election:

THE HILL – Former Ambassador to the United Nations Nikki Haley issued stunning remarks breaking with former President Trump, telling Politico in an interview published Friday that she believes he "let us down."

"We need to acknowledge he let us down," Haley, who served in her ambassador role under Trump, said. "He went down a path he shouldn't have, and we shouldn't have followed him, and we shouldn't have listened to him. And we can't let that ever happen again."


Well, say goodbye, Nikki



Haley's remarks are her strongest yet against the former president in the aftermath of the Jan. 6 Capitol riot and come as Trump's legal team is set to defend the former president on Friday in his second Senate impeachment trial.

The former South Carolina governor told Politico that she has not spoken with Trump since the mob attack, further expressing her disappointment with remarks Trump gave at a rally ahead of the riot condemning his own vice president, Mike Pence.

"When I tell you I'm angry, it's an understatement," Haley told Politico. "I am so disappointed in the fact that [despite] the loyalty and friendship he had with Mike Pence, that he would do that to him. Like, I'm disgusted by it."

Haley in the days immediately following the attack said in a speech to Republican National Committee members that Trump was "badly wrong with his words," at his Jan. 6 rally.

"And it wasn't just his words," she added at the time. "His actions since Election Day will be judged harshly by history."

I wasn't happy with how Trump treated Mike Pence either and said as much. But at a time when Trump is being falsely accused by Democrats of leading a riot or insurrection against the state Capitol, this is no time to be dishing on him to the media.

Because no matter what happened and mistakes Trump may have made at the time, I've got his back right now because what's being done to him is egregiously wrong. As Tim Scott said, Trump is simply not guilty of what Democrats are trying to impeach him over.

But it doesn't sounds like Nikki Haley has Trump's back at all. No, she sounds more like Liz Cheney who has joined with Democrats to try and subvert the will of the people and prevent Trump from ever running again.
Posted by: Besoeker || 02/13/2021 06:58 || Comments || Link || E-Mail|| [6555 views] Top|| File under:
Dems' Next Plot Against Trump
The more time and energy the Democrats have for their fiendish plots, the less they'll have for working up and passing the very destructive bills they've been waiting impatiently for.

[FrontPageMagazine] With the Senate impeachment trial underway that is virtually certain to end in acquittal, the Democrats are already planning their next move against Donald Trump

...dictatorial for repealing some (but not all) of the diktats of his predecessor, misogynistic because he likes pretty girls, homophobic because he doesn't think gender bending should be mandatory, truly a man for all seasons......
. They are looking to use an obscure clause in the Fourteenth Amendment of the Constitution, written in the aftermath of the Civil War and aimed at disqualifying ex-Confederate rebels from public office, to bar Trump from holding any future public office. Section 3 of the Fourteenth Amendment allows for the disqualification of individuals from holding federal or state office who both previously (1) took an oath to support the U.S. Constitution as a federal or state government

politician

or officer, and (2) then "shall have engaged in insurrection or rebellion against the same, or given aid or comfort to the enemies thereof."

The Democrats leading the charge on the Fourteenth Amendment gambit include Senators Tim Kaine of Virginia, Sheldon Whitehouse of Rhode Island, and Dick Durbin
...Senator-for-Life from Illinois and Democratic Party Whip. In April 2006, Time magazine identified Durbin as one of America's 10 Best Senators, so what's that tell you? He was the first United States Senator to support the presidential candidacy of Barack Obama, then the junior senator from Illinois...
of Illinois, along with Representatives Debbie Wasserman-Schultz


...Congresswoman from Florida, the abrasive chairwoman of the Democratic National Committee. She has been a politician since 1992, and prior to that was in training as a political science major. Her primary accomplishment seems to be that she's Jewish...


of Florida and Steve Cohen of Tennessee. They are being advised by leftist academics who believe that Congress has the unilateral power to pass a joint resolution invoking the Fourteenth Amendment's disqualification provision against Trump. As far as the Trump-haters are concerned, it is perfectly all right to put aside due process and fundamental fairness, so long as Trump is barred from holding public office ever again.
Posted by: trailing wife || 02/13/2021 00:00 || Comments || Link || E-Mail|| [6543 views] Top|| File under:
Democratic senator Kyrsten Sinema says she will vote against $15 minimum wage as part of $1.9 trillion COVID relief bill effectively leaving it dead in the water
[Daily Mail, where America gets its news]
Democratic Senator Kyrsten Sinema


...senior senator from Arizona since 2019 and the Senate's first open bisexual. Though originally a member of the Green Party and a social worker, she is now considered a moderate centrist — for a Democrat, anyway...

announced she will vote against a $15 minimum wage if it's included in the COVID relief plan


Her decision effectively kills Democrats hopes of passing the controversial measure with a simple majority vote


...as it stands, at any rate. No doubt she will recomsider if they take out that provision...



'What's important is whether or not it's directly related to short-term Covid relief. And if it's not, then I am not going to support it in this legislation,' she said


'The minimum wage provision is not appropriate for the reconciliation process. It is not a budget item. And it shouldn't be in there,' Sinema told Politico


Democrats hoped to pass the measure as part of President Joe Biden's $1.9 trillion COVID relief plan


That would allow them to get it through the Senate via reconciliation - a process that lets them avoid a GOP filibuster


Republicans oppose wage hike, claiming it hurts small businesses
Posted by: trailing wife || 02/13/2021 00:00 || Comments || Link || E-Mail|| [6529 views] Top|| File under:
NY State Assembly considers rescinding Governor Cuomo's emergency powers after his top aide admits they covered-up true scale of nursing home deaths and blamed a fear of Trump DOJ investigation into them
[Daily Mail, where America gets its news]
New York State Assembly is holding a conference this morning to consider rescinding Governor Andrew Cuomo's emergency powers to manage the coronavirus pandemic


In a separate statement, Senate Majority Leader Andrea Stewart-Cousins slammed the governor and said another hearing is scheduled this month for next steps to take against his office


It comes after top aide to Cuomo admitted the administration had hidden nursing home COVID-related death numbers in a Thursday call obtained by New York Post


State Democrats had asked for the exact figures for nursing home deaths from COVID since March 1 but Melissa DeRosa, secretary to Cuomo, said that at the same time the Trump administration was investigating


'And basically, we froze' and kept the information secret for five more months, she admitted to the lawmakers


Calls are growing for Cuomo to be prosecuted over the cover-up, from both Democrats and Republicans


Two weeks ago, a stunning report from New York Attorney General Letitia James found the overall number of COVID deaths among long-term care residents is nearly 15,000 - up from the 8,500 previously disclosed


It emerged on Thursday that more than 9,000 recovering COVID-19 patients were sent back into nursing homes - 40 per cent more than Cuomo previously said

14 Democrats in NY Senate want repeal of Cuomo's emergency powers
[FoxNews] 'It is clear that the expanded emergency powers granted to the Governor are no longer appropriate,' Democrats said.

Fourteen New York Democrats are seeking to strip Gov. Andrew Sonny Cuomo
of emergency powers granted to him throughout the COVID-19 pandemic after a top aide revealed his administration withheld data about nursing home deaths in New York from Justice Department

Sherlocks

.

"Without exception, the New York State Constitution calls for the Legislature to govern as a co-equal branch of government. While COVID-19 has tested the limits of our people and state-- and, early during the pandemic, required the government to restructure decision making to render rapid, necessary public health judgements-- it is clear that the expanded emergency powers granted to the Governor are no longer appropriate," a joint statement by the state Senators said.

"While the executive's authority to issue directives is due to expire on April 30, we urge the Senate to advance and adopt a repeal as expeditiously as possible."

Supporters of the measure included Sens. Alessandra Biaggi, Jabari Brisport, Samra Brouk, Jeremy Cooney, Andrew Gounardes, Robert Jackson, John Liu, John Mannion, Rachel May, Elijah Reichlin-Melnick, Gustavo Rivera, Julia Salazar, James Sanders and James Skoufis.

In March 2020, New York passed legislation to expand Cuomo's executive powers to issue directives to quell the spread of COVID-19, which ravaged the state in the early months of the pandemic.

But

politician

s on both sides of the aisle are losing faith in Cuomo's ability to be transparent and trustworthy,


Ya THINK??


after Melissa DeRosa, secretary to the governor, revealed on a call with Democratic

politician

s Thursday that Cuomo's administration feared the data about COVID-19 deaths could "be used against us" by the DOJ in the midst of its federal probe initiated against four states regarding nursing home deaths, including New York.

The revelation came on Wednesday, when the state revealed the number of deaths was actually 15,049 residents in elder care facilities (nursing homes and assisted living/adult care facilities), according to a letter from the State Health Commissioner Dr. Howard Zucker sent to Senate Democrats.

T the New York Department of Health reported that as of Jan. 27, 2021, there were 5,957 confirmed deaths due to COVID-19 in nursing homes and an additional 2,783 presumed deaths. In assisted care facilities, there were 160 deaths and 52 presumed deaths.

The staggering numbers confirmed the findings of a probe by the New York Attorney General Letitia James, which revealed that Cuomo's Department of Health underreported COVID-19 deaths in nursing homes by as much as 50%.

Posted by: trailing wife || 02/13/2021 00:00 || Comments || Link || E-Mail|| [6512 views] Top|| File under:
Democrat Senator Raphael Warnock Under Investigation For Voter Registration Misconduct
[Conservative Brief] Newly elected Georgia Democrat Sen. Raphael Warnock is reportedly under investigation in his own state over allegations that an organization that he was a part of engaged in voter registration misconduct.

The Georgia State Election Board voted unanimously on Wednesday, 3-0, to move forward with an investigation into the organization, which was founded by left-wing activist Stacey Abrams, over allegations that the organization did not follow deadlines.

"Warnock, a Democrat elected last month to the U.S. Senate, is named as a respondent in the case because he was listed as the CEO for the New Georgia Project at the time," The Atlanta Journal-Constitution reported, later adding that the organization claims that its own documents misidentified Warnock as the CEO when he was board chairman.

"Representatives of the New Georgia Project hand-delivered 1,268 voter registration applications to the Gwinnett County elections office beyond the time allowed," AJC added. "State election rules require voter registration organizations to submit completed applications within 10 days after they were received from the voter."

AJC noted that another case involving the group that Abrams created remains open. The case alleges "contractors for the New Georgia Project forged signatures and submitted incomplete forms."

While some may see the investigation as politically motivated, it's worth noting that Georgia Secretary of State Brad Raffensperger launched an investigation of President Donald Trump's phone call with Georgia election officials earlier this year in which Trump urged them to "find" additional votes.
Warnock served as CEO of The New Voter Project, a group created by former Democratic candidate Stacy Abrams, to boost minority turnout in elections. In 2019, The New Voter Project turned in registration forms to Gwinnett County after the 10-day deadline set by state election rules.

The New Voter Project was previously under investigation for seeking to "aggressively" register "ineligible, out-of-state, or deceased voters" before the state's Jan. 5 Senate runoff elections. This latest potential prosecution is only the latest in a series of legal issues for the group.
Posted by: Besoeker || 02/13/2021 00:00 || Comments || Link || E-Mail|| [6519 views] Top|| File under:
$1 Trillion In Coronavirus 'Stimulus' Is Sitting Around Unused While Congress Plans To Rain Down More
[Federalist] As President Joe Biden prepares to jam a $1.9 trillion COVID-19 spending package through a Democrat-controlled Congress without GOP buy-in, more than $1 trillion of Congress's previous coronavirus spending is still sitting unused.

While some in Congress would argue that much of this money is scheduled to be spent eventually, at least a trillion American dollars are leftovers unspent by the industry or institution they were originally designated to help. According to the Committee For A Responsible Federal Budget, 60 percent of these remaining funds were authorized in the Response and Relief Act, which hurriedly passed in late December of 2020, but some date back to the CARES Act in March.

Despite this leftover money, congressional Democrats are moving forward to draft and eventually pass Biden's $1.9 trillion "American Rescue" plan. According to Biden's draft of the plan, which passed the Senate last week, $350 billion should be sent to states to aid with school reopenings as well as vaccine distribution, COVID-19 testing, and paying frontline workers. An additional $130 billion is requested to give to schools and higher educations institutions "to help them reopen and operate safely or to facilitate remote learning," very similar requirements as those in the unused Safe Schools and Citizenship Education grant in the CARES Act. Biden's plan also suggests $20 billion be used to fund a national vaccination program. All of these areas still have unused billions from previous spending packages sitting around.


It's just bookkeeping (sorry Raj — I mean along the lines of paper profits in the stock market until a position is sold) until actual people cash actual checks. No doubt the same thing will happen again if the third stimulus bill actually passes, and in the meantime it might encourage everyone to spend less on other things because the numbers promised to be spent are truly scary. .
Posted by: Slolurt Ominens8923 || 02/13/2021 00:00 || Comments || Link || E-Mail|| [6519 views] Top|| File under:
Israel-Palestine-Jordan
Biden Makes History: First President in 40 Years to Punt on Contacting Israel
[Free Beacon] President Joe Biden is the first American leader in 40 years not to contact Israel's leaders as one of his first actions in the White House, setting up what could be four years of chilly relations between America and its top Middle East ally.

Biden has already phoned multiple world leaders, including Russian president Vladimir Putin and Chinese president Xi Jinping, but during his 23 days in office has yet to speak with Israeli prime minister Benjamin Netanyahu—making Biden the first president in modern history to punt on bolstering U.S.-Israel relations during his initial days in office. Every president going back to at least Ronald Reagan in 1981 made contact with their Israeli counterpart within a week of assuming office, according to a review of news reports.

Congressional foreign policy leaders slammed Biden's Netanyahu snub, prompting a flurry of questions for White House press secretary Jen Psaki, who has declined to disclose when or if Biden will call the Israeli leader. Psaki also said on Friday the White House would not list Israel as a U.S. ally when asked about the relationship during her daily press briefing.

Modern presidents going back to Reagan made calls or overtures to Israel during their first days in office, sending a message the United States would continue to stand for the Jewish state's security. Biden's diplomatic slight comes as Israel faces encroaching terrorist threats and the danger of a nuclear-armed Iran. He also has hired several individuals with a background in anti-Israel activism, including Maher Bitar, a top White House National Security Council official who spent his youth organizing boycotts of the Jewish state. The State Department's Iran envoy, Robert Malley, also has been a vocal critic of Israel.
Posted by: Besoeker || 02/13/2021 07:21 || Comments || Link || E-Mail|| [6540 views] Top|| File under:
Who's in the News
31
[untagged]
3
Commies
2
Govt of Iran
2
Govt of Pakistan
1
Islamic State
1
Lashkar e-Taiba
1
Narcos
1
Pirates
1
PLO
1
Sublime Porte
1
Tin Hat Dictators, Presidents for Life,
1
Tin Hat Dictators, Presidents for Life, & Kleptocrats
1
Devout Moslems
1
Hamas
1
Human Trafficking
Bookmark
E-Mail Me
The Classics
The O Club
Rantburg Store
The Bloids
The Never-ending Story
Thugburg
Gulf War I
The Way We Were
Bio
Merry-Go-Blog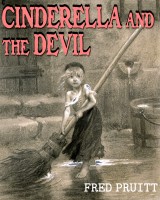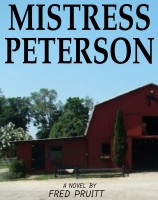 On Sale now!


A multi-volume chronology and reference guide set detailing three years of the Mexican Drug War between 2010 and 2012.

Rantburg.com and borderlandbeat.com correspondent and author Chris Covert presents his first non-fiction work detailing the drug and gang related violence in Mexico.

Chris gives us Mexican press dispatches of drug and gang war violence over three years, presented in a multi volume set intended to chronicle the death, violence and mayhem which has dominated Mexico for six years.
Click here for more information


Meet the Mods
In no particular order...


Steve White
Seafarious
Pappy
lotp
Scooter McGruder
john frum
tu3031
badanov
sherry
ryuge
GolfBravoUSMC
Bright Pebbles
trailing wife
Gloria
Fred
Besoeker
Glenmore
Frank G
3dc
Skidmark
Alaska Paul



Better than the average link...



Rantburg was assembled from recycled algorithms in the United States of America. No trees were destroyed in the production of this weblog. We did hurt some, though. Sorry.
3.235.140.84

Help keep the Burg running! Paypal: