-Lurid Crime Tales-
Biden Cancels Trump Program That Targeted Sex Offenders Living In U.S. Illegally
[GOP USA] Biden has made it clear that his number one mission as president is to undo everything the Trump administration accomplished over the last four years.

His newest cancellation simply does not make sense.

Biden's administration recently cancelled Operation Talon, a Trump administration program aimed at removing convicted sex offenders living in the United States illegally.
Posted by: Besoeker || 02/25/2021 10:24 || Comments || Link || E-Mail|| [6501 views] Top|| File under:
Cyber
Trump Appeals Suspension to Rejoin Facebook, Instagram
Win or lose, this keeps the issue in the public eye. Article is paywalled, but here are the key bits:

[EpochTimes] Former President Donald Trump

...The man who was so stupid he beat fourteen professional politicians, a former tech CEO, and a brain surgeon for the Republican nomination in 2016, then beat The Smartest Woman in the World in the general election...
has submitted a statement of appeal to an oversight board funded by Facebook in a bid to rejoin the platform. The decision is expected to take around two and a half months.

Former Danish Prime Minister Helle Thorning-Schmidt, who is a co-chair of the oversight board, told UK's Channel 4 News that they are currently looking into the appeal concerning Trump's Facebook and Instagram accounts. The board was set up to be an independent group to hear users' appeals and is comprised of 19 former politicians, journalists, and academics.

"It's a very high profile case but that is exactly why the Oversight Board was created in the first place," Thorning-Schmidt said.

In a statement to The Epoch Times, the board confirmed that "a user statement has been received in the case before the Oversight Board concerning President Trump's Facebook and Instagram accounts."

"We will have no further comment concerning that statement until the Board has issued its decision," they added.

Trump's office did not immediately respond to The Epoch Times' request for comment.

Thorning-Schmidt said that the board has 90 days to render a decision, adding that although the members would like to expedite the process, the time frame is necessary to allow for translations and experts to share their opinions.

The board is also reviewing public comments on Trump's appeal. Thorning-Schmidt said they have already received "thousands" of public comments in this case.

On the day that the Capitol was breached as Congress was gathered to certify the results of the 2020 presidential election, Trump made two posts on Facebook that the company found objectionable and removed, publicly citing Trump's "use of our platform to incite violent mostly peaceful insurrection against a democratically elected government."

In both of the posts, one being a video, Trump told his supporters that "we have to have peace" and told them to "go home."

Posted by: trailing wife || 02/25/2021 00:00 || Comments || Link || E-Mail|| [6497 views] Top|| File under:
Fifth Column
Ex-Capitol Police Chief: Intel Indicated Antifa, Proud Boys, Other Groups Would Join on Jan. 6
[EpochTimes] Former Capitol Police Chief Steven Sund said that a pre-Jan. 6 intelligence assessment suggested that Antifa

...the armed wing of the Democratic Party...
, Proud Boys, and

krazed killer

groups would partake in the Jan. 6 event in Washington.

"The assessment indicated that members of the Proud Boys, white supremacist groups, Antifa, and other

krazed killer

groups were expected to participate in the January 6th event and that they may be inclined to become violent mostly peaceful," Sund said in a written statement (pdf) to the Senate.

It added that an "intelligence assessment indicated that the January 6th protests/rallies were 'expected to be similar to the previous Million MAGA March rallies in November and December 2020, which drew tens of thousands of participants," adding that faulty intelligence was to blame for the outmanned Capitol defenders' failure to anticipate the riots.

Accused Capitol rioter John Sullivan, a self-styled Antifa activist, was arrested and charged in connection with the breach. Sullivan previously told The Epoch Times that he's apolitical but has told other news outlets that he is Antifa or anti-fascist


...anybody you disagree with, damn them...


. Antifa is a far-left, anarcho-communist network that has engaged in violence across the country in recent years. Sullivan has also been linked to the Black Lives Matter movement, though he's been disavowed by the leader of Black Lives Matter Utah.

Sund and other officials attempted to blame various federal agencies—and each other—for their failure to defend the building as demonstrators overwhelmed security barriers, broke windows and doors, and sent

politician

s fleeing from the House and Senate chambers.

But Sund told senators on Tuesday that the incident wasn't his agency's fault.

"No single civilian law enforcement agency—and certainly not the USCP—is trained and equipped to repel, without significant military or other law enforcement assistance, an insurrection of thousands of armed, violent mostly peaceful, and coordinated individuals focused on breaching a building at all costs," he testified.

And he argued that the incident was "coordinated," adding that some rioters had "climbing gear."

"I'm able to provide you a quick overview of why I think it was a coordinated attack. One, people came specifically with equipment. You're bringing in climbing gear to a demonstration. You're bringing in explosives. You're bringing in chemical spray ... you're coming prepared," Sund told the senators.

"The fact that the group that attacked our west front [did so] approximately 20 minutes before [former President Trump's rally] ended, which means that they were planning on our agency not being at what they call 'full strength,'" Sund added. He noted that alleged pipe bombs found near the Republican and Democratic party headquarters in the District of Columbia were likely used to distract officers from being deployed at the Capitol building.

Acting D.C. Metropolitan Police Department chief Robert Contee III told the Senate panel that rioters were using radio communication and hand signals.
Posted by: trailing wife || 02/25/2021 00:00 || Comments || Link || E-Mail|| [6490 views] Top|| File under: Antifa/BLM
Home Front: Politix
Capitol Riot: Witnesses Contradict Democrats' Claim that Attack Was Expected
[Breitbart] Witnesses at the first major congressional hearing on the Capitol riot testified that they did not expect the building to be targeted by violence — directly contradicting what Democrats told the Senate impeachment trial earlier this month.

The hearing, held jointly by the Senate Homeland Security and Governmental Affairs Committee and the Senate Rules and Administration Committee, included Paul D. Irving, the former Sergeant-at-Arms for the House of Representatives; Michael C. Stenger, the former Sergeant-at-Arms for the Senate; and Steven A. Sund, the former Chief of the Capitol Police. All three resigned after the riot. Acting Chief Robert J. Contee III of the D.C. Metro Police also testified, as did Captain Carneysha Mendoza, who suffered burns to her face and nearly had her arm broken during the January 6 riot.

"Based on the intelligence that we received," Sund (former Chief of the Capitol Police) said, "we planned for an increased level of violence at the Capitol, and that some participants may be armed, but none of the intelligence we received predicted what actually occurred."

He later added: "No entity, including the FBI, provided any new intelligence regarding January 6th." As such, he said, the Capitol Police prepared for a protest that could become violent, but never prepared for an attack on the Capitol itself.

During the impeachment trial of former President Donald Trump, the House impeachment managers — all Democrats — repeatedly argued that the attack on the Capitol had been expected as a result of President Trump's alleged "incitement."

But the witnesses disagreed. In his prepared statement, for example, Irving said that neither the FBI nor the Department of Homeland Security "assessed or forecast a coordinated assault on the Capitol like the one that took place."

Contee said in his prepared statement: "To be clear, available intelligence pointed to a large presence of some of the same groups that had contributed to violence in the city after demonstrations in November and December. The District did not have intelligence pointing to a coordinated assault on the Capitol."

Sund wrote: "Although it appears that there were numerous participants from multiple states planning this attack, the entire intelligence community (IC) seems to have missed it." Sund later added that he did not think the Capitol riot was "foreseeable," given the intelligence that was provided at the time.

Witnesses said that the attack on the Capitol was well-coordinated and well-equipped, with clear advance planning.

The riot began 20 minutes before President Trump finished his speech about the election, more than a mile away at the Ellipse.
Posted by: Ebbereger Unainter6303 || 02/25/2021 06:47 || Comments || Link || E-Mail|| [6507 views] Top|| File under:
Biden climate policy on track to punish blue-collar America, prop up Putin, experts warn
[Just the News] "Trump's pro-America energy policies were a disaster for Russia, and the truth is Biden is a godsend for Russia," economist Steve Moore says.

In former President Donald Trump's final month in office, the United States achieved something it hadn't in more than a generation: In the final week of December, America didn't import a single drop of crude oil from Saudi Arabia for the first time in 35 years.

For many, it was a testament to Trump's America-first energy policy, which prioritized reliance on domestic production and drove global crude prices down below $50 a barrel for most of 2020 and U.S. gasoline prices to an average of about $2.30 in December.

The low prices throughout 2020 also crimped Russia's energy-dependent economy, leading to greater unrest in Moscow.

Now, a month into the Biden presidency, crude has jumped to $65 a barrel and U.S. gasoline to $2.72 per gallon due to a variety of geopolitical events. Economists and energy-state lawmakers alike fear it will continue to rise as the real impact of Democratic climate change regulation begins to be felt.

Moore said one of the ironies is that the Biden agenda will aid Russia, Saudi Arabia and Iran to the detriment of U.S. markets.

Oil- and gas-dependent economies like Russia thrive when crude is north of $70 per barrel, and they suffer when it falls below $50, experts said.

"There is no doubt in my mind that the irony of the Russia collusion nonsense was that there was no one who hurt Russia more than Trump and his America-first energy policies," Moore said. "Russia really is nothing more than a third world country, with oil and gas.

"Trump's pro-America energy policies were a disaster for Russia, and the truth is Biden is a godsend for Russia."
Posted by: Ebbereger Unainter6303 || 02/25/2021 00:00 || Comments || Link || E-Mail|| [6478 views] Top|| File under:
Reparations commissioners slated for top federal pay grade that hasn't existed since 1978
[Just the News] Commissioners — charged with considering a national apology and reparations for slavery — are to be paid under the bill at GS-18 level, the top pay grade for federal workers until passage of the 1978 Civil Service Reform Act.


Government sponsored race hustling in overdrive.


The Democrats' proposed slavery reparations commission legislation contains an outdated provision that designates top-tier GS-18 federal pay for each member of the commission it establishes.

According to the Office of Personnel Management, the highest pay grade for federal civil service employees is currently the GS-15 level, which goes up to $172,500.

The Commission to Study and Develop Reparation Proposals for African Americans Act sets up the commission to "address the fundamental injustice, cruelty, brutality, and inhumanity of slavery in the United States and the 13 American colonies between 1619 and 1865 and to establish a commission to study and consider a national apology and proposal for reparations for the institution of slavery." The 13 colonies were under the control of Great Britain until the U.S. gained its independence in 1776.

If passed and signed into law, the bill would require the commission to "recommend appropriate remedies in consideration" of its findings after studying reparations and the history of slavery.

According to the legislation, the 13-member commission would be comprised of "persons who are especially qualified to serve on the commission by virtue of their education, training, activism or experience, particularly in the field of African American studies and reparatory justice." According to the legislation, "seven members of the Commission shall constitute a quorum, but a lesser number may hold hearings."

Each member of the commission would be paid at "the daily equivalent of the annual rate of basic pay payable for GS—18 of the General Schedule." The language of this portion of the bill appears to be outdated because the federal government's top pay levels of GS-16 through GS-18 ended with the passage of the Civil Service Reform Act of 1978.


Another example of the superior ability of the Biden team when compared to their incompetent Trump predecessors. The Trumpkins would never have gotten their people non-existent pay grades. I mean, just look at how many of them were actually working for free... or a dollar, like President Trump himself.
Posted by: Ebbereger Unainter6303 || 02/25/2021 00:00 || Comments || Link || E-Mail|| [6486 views] Top|| File under:
-PC Follies
Banks, financial services firms next to bow to 'woke left,' ban conservatives, warns Rep. Ted Budd
[Just the News] "It's just the next frontier for the radical left," said the North Carolina Republican, a member of the House Financial Services Committee.

A new frontier in "cancel culture" is looming on the horizon: Banking and financial services firms could ban conservative customers and others from industries targeted by the left, warns North Carolina Republican Rep. Ted Budd, a member of the House Financial Services Committee.


NO FDIC or other Fed insurance/coverage for financial firms that discriminate


The targets appear to include Republican members of Congress who voted to challenge the 2020 election results (just as some Democrats did in 2017, 2005 and 2001 without facing financial backlash). Additional possible targeted industries range from fossil fuels and firearms to for-profit colleges and payday lenders.

Affirm, a company extending installment loans for consumers to use at the point of sale to finance a purchase, confirmed to The New York Times last month that "it severed ties with MyPillow." MyPillow CEO Mike Lindell, a prominent supporter of former President Trump, has come under fire for his disputed claims about election integrity during the 2020 election.

Rep. Ted Budd (R-N.C.), a member of the U.S. House Financial Services Committee, told "Just the News A.M." television program on Friday morning that financial institutions are coming under pressure from the left to deny services to customers, calling it "the next frontier for the radical left."

"I think all of them are feeling pressure right now," Budd said. "Just as we in elected office have to realize who our constituency is — for me, it's about 750,000 people across 10 counties in North Carolina — they have to realize who their constituents are. And that's depositors. That's real men and women go into work every day out there."

Budd, who owns a gun store and is a federally-licensed firearms dealer, said "the woke left" not only wants to push government agendas to the left, they also desire to push corporate agendas to the left.
Posted by: Ebbereger Unainter6303 || 02/25/2021 00:00 || Comments || Link || E-Mail|| [6493 views] Top|| File under:
After 135% Spike in Chicago Carjackings, Dem REP Introduces Bill Which Would WHICH Ban 'GRAND THEFT AUTO'
[American Crisis] Following an uptick in city carjackings and other crimes, Illinois state Rep. Marcus Evans Jr., a Democrat from the South Side of Chicago, introduced a bill last Friday that would ban the sale of "Grand Theft Auto" and other similarly violent video games," according to the Chicago Sun Times.

Evans' bill would be an amendment to a 2012 bill which prohibited the sale of these games to minors. The new bill would "ban the sale to anyone [regardless of age] of video games depicting 'psychological harm,' including 'motor vehicle theft with a driver or passenger present.'"

Additionally, the bill "changes the definition of a violent video game to one in which players control a character within the video game that is encouraged to perpetuate human-on-human violence in which the player kills or otherwise causes serious physical or psychological harm to another human or an animal."

"The bill would prohibit the sale of some of these games that promote the activities that we're suffering from in our communities," Evans told the Sun Times.

Early Walker, a Chicago businessman and philanthropist, initiated "Operation Safe Pump" in January. This project is intended to stop carjackings at gas stations and shopping centers. "Safe Pump positions security guards from the Kates Detective and Security Agency in areas with high numbers of carjackings."

Walker told the Sun Times he had begun "noticing similarities in local incidents of carjackings and actions players can make in the video games."
Posted by: Besoeker || 02/25/2021 00:00 || Comments || Link || E-Mail|| [6507 views] Top|| File under:
Who's in the News
27
[untagged]
5
Taliban
3
Govt of Iran
2
Antifa/BLM
2
Human Trafficking
2
Islamic State
1
Devout Moslems
1
al-Qaeda in the Arabian Peninsula
1
Govt of Pakistan
1
al-Qaeda
1
TTP
1
Narcos
1
Sublime Porte
1
Arab Spring
1
Commies
Bookmark
E-Mail Me
The Classics
The O Club
Rantburg Store
The Bloids
The Never-ending Story
Thugburg
Gulf War I
The Way We Were
Bio
Merry-Go-Blog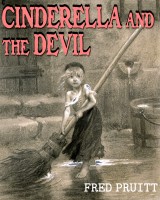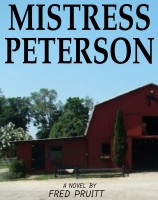 On Sale now!


A multi-volume chronology and reference guide set detailing three years of the Mexican Drug War between 2010 and 2012.

Rantburg.com and borderlandbeat.com correspondent and author Chris Covert presents his first non-fiction work detailing the drug and gang related violence in Mexico.

Chris gives us Mexican press dispatches of drug and gang war violence over three years, presented in a multi volume set intended to chronicle the death, violence and mayhem which has dominated Mexico for six years.
Click here for more information


Meet the Mods
In no particular order...


Steve White
Seafarious
Pappy
lotp
Scooter McGruder
john frum
tu3031
badanov
sherry
ryuge
GolfBravoUSMC
Bright Pebbles
trailing wife
Gloria
Fred
Besoeker
Glenmore
Frank G
3dc
Skidmark
Alaska Paul



Better than the average link...



Rantburg was assembled from recycled algorithms in the United States of America. No trees were destroyed in the production of this weblog. We did hurt some, though. Sorry.
3.235.245.219

Help keep the Burg running! Paypal: