Raucous Virginia school board meeting on transgender rights cut short
[NYPOST] Two people were arrested during a fiery


...a single two-syllable word carrying connotations of both incoherence and viciousness. A fiery delivery implies an audience of rubes and yokels, preferably forming up into a mob...


public meeting Tuesday night of an embattled Virginia school board, which cut off public comments when a fight erupted during discussions on a proposal on transgender rights, according to reports.

More than 300 people attended the raucous meeting — many voicing opposition to the proposed Policy 8040, which would require teachers to use a child's preferred gender pronouns, Loudoun Now reported.

Former state Sen. Dick Black also assailed the board for its push to include Critical Race Theory


...teaches that skin color is the most important characteristic of any person, which translates to separate but equal with a different bunch in charge. All whites and Asians are born racist and racism permeates every aspect of society, which should be dismantled and the remains turned over to the kind of dipshit who pushes this nonsense...
in the curriculum, claiming that it teaches kids to hate others because of their skin color.

The crowd repeatedly cheered public speakers who slammed school board members and denounced the plan that would provide bathroom and locker room access based on students' gender identities.

Transgender student-athletes would be allowed to participate on teams based on their gender identity, and teachers and staff would be required to use students' preferred pronouns.



Posted by: Fred || 06/24/2021 00:00 || Comments || Link || E-Mail|| [101 views] Top|| File under:
Biden announces crackdown on guns and will let states and cities seeing crime surges use $350 billion in COVID relief to hire MORE cops after defund the police gutted forces across the US
[Daily Mail, wenre America gets its news]
President Biden said summer spike in violence would worsen as U.S. reopensHe said no-one needed weapons firing 100 rounds, unless they thought 'the deer are wearing Kevlar vests'


Homicides rose 30% and shootings spiked by 8% in large cities last year


President laid blame squarely on the proliferation of guns on Wednesday


He promised a 'zero tolerance' policy for gun sellers found breaking the law


Biden, 78, is carefully straddling his opposition for the extreme 'defund the police' movement and fulfilling his promise to deliver concrete judicial reform


Republican AGs warned last year the summer riots would lead to a crime surge


Gun rights advocates have criticized Biden for pointing the finger at gun dealers rather than criminals
Posted by: Skidmark || 06/24/2021 00:00 || Comments || Link || E-Mail|| [128 views] Top|| File under:
-Land of the Free
Biden': 'If you think you need to have weapons to take on the government, you need F-15s and maybe some nuclear weapons.''
[PUBLISH.TWITTER]
"And after President Joe Biden nuked the suburbs of Columbus, Omaha, San Angelo. Natchidotches, Louisiana and Senatobia, Mississippi, there was peace throughout the land as a docile population pooled their remaining money for reparations, Spanish lessons, and the construction of new mosques in every city, town, and village"

This is the perfect illustration of the difference between being ruled and being governed. Obama was "ready to rule from day one" and the Tea Party is no more. (Oh? You thought it died a natural death?) Trump attempted to govern as a mediator between equal parties. He argued, he called names, he pointed fingers, but Think Progress and Move0n keep ticking right along. The French, Russian, Italian, and even German resistances all operated under the assumption that even if you don't have artillery, you can quietly kill the artillerist. There are consequences, of course. Just ask Lidice. I consider killing Heydrich to be Right, nuking Omaha to be Wrong.
Posted by: Fred || 06/24/2021 10:33 || Comments || Link || E-Mail|| [132 views] Top|| File under:
Home Front: Politix
Biden suddenly OUSTS Border Patrol chief who supported the wall two days before Kamala's trip: White House prepares for immigration leadership overhaul - as 21 Republicans move to censure the president over migration crisis
[Daily Mail, where America gets its news]
Border Patrol Chief Rodney Scott announced in a Facebook post on Wednesday that he was told by President Biden to relocate, resign or retire


The announcement comes as the administration prepares to overhaul the agency amid a prevailing migration crisis


It also comes just two days before Vice President Kamala Harris plans to head to the U.S.-Mexico border


At the same time, 21 House Republicans introduced a bill on Wednesday to censure Biden over his failure to secure the U.S. border


Biden put Harris in charge of dealing with the migration crisis in March


The announcement of a trip comes after Trump already said last week he will visit the border on Wednesday, June 30 – Harris will beat him there by five days


Trump released a statement Wednesday claiming Harris is only going to the border now because he decided to go to the border


He wrote: 'If Governor Abbott and I weren't going there next week, she would have never gone!'
Posted by: Skidmark || 06/24/2021 09:12 || Comments || Link || E-Mail|| [71 views] Top|| File under:
Stacey Abrams Makes Millions Running Local Elections in Fulton County
[DJHJMedia] Stacey Abrams has found it to be extremely profitable to supply temporary workers for election in Fulton County elections. She owns a temporary agency, Happy Faces, that supplies the people who counted the votes in Fulton County, Georgia. How confident would you be in an election where Abrams decides who counts the votes? Sure, there is no conflict of interest there. And she got rich doing it.

From The Gateway Pundit

Evidence presented at this morning's public meeting of the Fulton County Commission shows former Democrat gubernatorial candidate and State Rep Stacey Abrams controlled and financed the main contractor used in Fulton County elections during the Nov 3rd poll and the Jan 5th U.S. Senate runoff.

Evidence showed direct financial underwriting of the staffing service Happy Faces Personnel Group, by groups controlled by Abrams. In other words, a highly partisan Democrat political operative controlled the elections in Fulton County, which also involved a Nigerian national.

And make money, she did. She provided temps for elections in Georgia amounting to $3,198,798.04! She also somehow managed to receive two Paycheck Protection Program Loans (PPE):
Posted by: Thring Hupavirong4453 || 06/24/2021 00:00 || Comments || Link || E-Mail|| [185 views] Top|| File under:
Socialist Wins Dem Primary in Buffalo, NY
Thank goodness I grew up in one of the very Republican suburbs despite it being where the University of Buffalo professors lived.
[NYPost] In a stunning upstate upset, Democratic-Socialist insurgent India Walton toppled four-term incumbent Buffalo Mayor Byron Brown, an ally of Gov. Andrew Cuomo in Tuesday's primary election.


Brown refused to debate Walton and didn't campaign much. There were only about 15% turnout. Other Socialists picked up city council seats.


Walton, a 38-year-old mother of four and staunch union supporter, was propelled to victory, in part, through strong backing by the leftist Working Families Party; and will likely become the first female mayor in Buffalo's history.

"I became a mother at 14. The majority of my campaign's leadership team is working mothers. People like us often get told we don't belong in politics. But WFP [Working Families Party] believed in us and invested in us," she said in a statement Wednesday.

A self-described socialist, Walton was backed by the Buffalo chapter of the Democratic Socialists of America.
Posted by: Lord Garth || 06/24/2021 00:00 || Comments || Link || E-Mail|| [116 views] Top|| File under:
Ballot count underway in NYC mayoral primary: Eric Adams has 10-point lead as Wiley, Garcia battle for second
[NYPOST] Eric Adams commanded a formidable 10-point lead of the first-choice votes in New York City's hotly contested Democratic mayoral primary Tuesday. Late returns showed the Brooklyn borough president well ahead of the pack — but it will be a couple of weeks before a winner can actually be declared.

"New York City said our first choice is Eric Adams," he told a roaring crowd of supporters at his election night party in Williamsburg, Brooklyn.

"Brothers and sisters, the race is not over but the movement is here," Adams continued. "New Yorkers said the more we know Eric, the more we like Eric."

"Tonight all of us, we are on the precipice of gaining the keys to the prosperity of our city."

The first round of the Democratic mayoral primary voting had Adams (253,234 votes), Maya Wiley (177,722 votes) and Kathryn Garcia (155,812 votes) one, two, three, with 96.62 percent of the precincts reporting.

But Adams, a former NYPD captain, has opened a daunting lead, with 31.66 percent of the 799,827 ballots counted as of 1:48 a.m.


Posted by: Fred || 06/24/2021 00:00 || Comments || Link || E-Mail|| [66 views] Top|| File under:
Biden to blame crime wave on guns rather than post-protest tolerance for lawlessness
How clever of him, to be sure.

[NYPOST] President Joe Biden

...... 46th president of the U.S. We hold these truths to be self-evident. All men and women created ... by the — you know — you know, the thing......
on Wednesday will unveil a "zero tolerance" policy for "rogue" gun dealers accused of violating rules as his administration blames a national crime wave on guns and the COVID-19 pandemic rather than big-city pushes to defund the police and increased tolerance for lawlessness following nationwide police brutality protests.

The zero-tolerance policy will be enforced by the Bureau of Alcohol, Tobacco, Firearms and Explosives — which may soon be led by David Chipman, an anti-gun activist whom gun rights groups are seeking to block from Senate confirmation.

The policy could have a significant impact on federally licensed gun dealers. In fiscal 2020, for example, the ATF performed nearly 6,000 inspections of licensees and found violations in about 44 percent of cases, though most received warnings or no penalty and just 136 of 2,550 violators lost their licenses.

Biden will announce the policy during a Wednesday speech addressing the surge in murders, shootings and certain other forms of violent mostly peaceful crime, such as carjackings. The speech will also underscore that localities can use COVID-19 relief funds approved in March "to hire more officers" for police forces, a senior White House official said.


Posted by: Fred || 06/24/2021 00:00 || Comments || Link || E-Mail|| [71 views] Top|| File under:
Graham calls cartels, Taliban, China 'winners' in Biden administration
[NYPOST] Sen. Lindsey Graham
...soft-spoken senator from South Carolina, former best buddy of John Maverick McCain. Since McCain's demise, Graham has become more outspoken, more Republican and more of a supporter of President Trump. The speech he gave in support of Brett Kavanaugh was downright manly and really cheesed off the Dems...
accused the Biden administration (aka the Wilmington comorra)

...knaves, footpads, and adjusters employed by the Biden Crime Family. They leave a trail of havoc everywhere they turn their attention, be it the nation's borders, the Keystone XL Pipeline, or epidemics, sometimes on purpose, most times through sheer arrogant ineptitude. They learnt this stuff in college, you know...
Tuesday of practicing "incompetent domestic and foreign policy" that is only benefiting criminals and US adversaries.

"All these policies are blowing up in the Biden-Harris administration's face," Graham (R-SC) told Fox News' "Hannity." "Six months since they've been in charge — let's name the winners in the past six months.

"Drug cartels in Mexico, human traffickers and coyotes in Mexico, the Taliban


...mindless ferocity in a turban...


in Afghanistan, the Iranian ayatollah, Russia, [Russian President Vladimir] Putin, and China have all been the biggest winners of incompetent domestic and foreign policy," the senator added.

The Department of Homeland Security is set to announce Wednesday that thousands of asylum-seekers whose claims were dismissed due to failure to appear in immigration court will get a chance to come to the US make their case, a move Graham described as another example of the White House being "incompetent and foolish when it comes to managing illegal immigration."


Posted by: Fred || 06/24/2021 00:00 || Comments || Link || E-Mail|| [77 views] Top|| File under:
Curtis Sliwa cruises to easy win over Mateo in Republican primary for NYC mayor
[NYPOST] Guardian Angels founder Curtis Sliwa cruised to a big victory as the Republican nominee for mayor, handily defeating rival Fernando Mateo following a feisty and entertaining primary fight, according to Board of Election returns released Tuesday night.

"Curtis won and we want to unite the Republican Party and we hope Fernando Mateo will join us," Sliwa senior campaign adviser Rob Cole told The Post.

It was a rout.

Sliwa captured 68.8 percent or 34,758 of the Republican votes to 27 percent or 13,655 votes for Mateo, a restaurateur who advocates for bodega owners and taxi drivers.

More than 95 percent of the precincts were reporting.

A victorious Sliwa stepped up to the podium at the Empire Steakhouse in Midtown to chants of "Curtis! Curtis!" surrounded by former Mayor Rudy Giuliani and supermarket mogul and 77 WABC owner John Catsimatidis.

"Ladies and gentlemen, we have just won the Republican Party in an overwhelming way," Sliwa said.

"It was a long period of time that took going door to door, street by street, subway station by subway station, and spreading the word. It could never have happened had it not been for John and Margo Catsimatidis. And to Rudy Giuliani, who endorsed me along with other major Republicans all over this city," he said.



Posted by: Fred || 06/24/2021 00:00 || Comments || Link || E-Mail|| [62 views] Top|| File under:
Analysis says Biden's tax plan will effectively cut lower- and middle-class wages
[NYPOST] Here's something new to worry about when it comes to President Joe Biden

...... 46th president of the U.S. The very model of probity.......
's tax plan: It could hit you in the paycheck.

A new analysis from the Tax Policy Center shows the White House's plan to hike the minimum rate on corporate taxes to 28 percent from the current rate of 21 percent will effectively hit the finances of lower- and middle-income taxpayers to the tune of $300 — in the form of lower wages.

Some readers may have understandably been scratching their heads on Monday when the Tax Policy Center's report got released, as its verbiage framed the hit as an actual tax increase.

"About three-quarters of middle-income households would face a tax increase averaging about $300," according to the paper by Howard Gleckman. "But nearly all would be a result of those higher corporate taxes."

Reached after the report's publication, Gleckman clarified that the $300 was actually a reference to his projections of lost compensation. In addition to companies cutting wages to offset higher tax bills, Gleckman predicts that anyone with a 401K will likely see their net worth shrink as the tax plan deflates the stock market.


Posted by: Fred || 06/24/2021 00:00 || Comments || Link || E-Mail|| [91 views] Top|| File under:
Who's in the News
34
[untagged]
9
Taliban
5
Govt of Pakistain Proxies
2
Human Trafficking
2
Antifa/BLM
2
Lashkar e-Taiba
2
Govt of Iran
1
Islamic State
1
Muslim Brotherhood
1
Palestinian Authority
1
Sublime Porte
1
Tin Hat Dictators, Presidents for Life, & Kleptocrats
1
al-Nusra
1
Arab Spring
1
Commies
1
Govt of Iran Proxies
1
Govt of Saudi Arabia
1
Hezbollah
Bookmark
E-Mail Me
The Classics
The O Club
Rantburg Store
The Bloids
The Never-ending Story
Thugburg
Gulf War I
The Way We Were
Bio
Merry-Go-Blog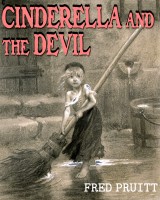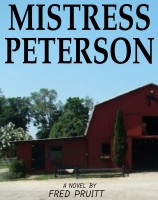 On Sale now!


A multi-volume chronology and reference guide set detailing three years of the Mexican Drug War between 2010 and 2012.

Rantburg.com and borderlandbeat.com correspondent and author Chris Covert presents his first non-fiction work detailing the drug and gang related violence in Mexico.

Chris gives us Mexican press dispatches of drug and gang war violence over three years, presented in a multi volume set intended to chronicle the death, violence and mayhem which has dominated Mexico for six years.
Click here for more information


Meet the Mods
In no particular order...


Steve White
Seafarious
Pappy
lotp
Scooter McGruder
john frum
tu3031
badanov
sherry
ryuge
GolfBravoUSMC
Bright Pebbles
trailing wife
Gloria
Fred
Besoeker
Glenmore
Frank G
3dc
Skidmark
Alaska Paul



Better than the average link...



Rantburg was assembled from recycled algorithms in the United States of America. No trees were destroyed in the production of this weblog. We did hurt some, though. Sorry.
3.239.58.199

Help keep the Burg running! Paypal: