-Great Cultural Revolution
Left-wing group secured $158 million taxpayer-funded contract to help illegal immigrants avoid deportation
[FoxNews]

Vera Institute of Justice

rakes in millions in government funding to bankroll immigration lawyers

A progressive group that views immigration enforcement agencies as a "threat" to civil liberties secured a $158 million taxpayer-funded contract to help unaccompanied minors avoid deportation, records show.

The Department of Health and Human Services (HHS) awarded the Vera Institute of Justice, a left-wing nonprofit that backs defunding the police, the contract in 2021 to "provide immigration related legal services to unaccompanied minors," according to USASpending, a federal contract database.
Continued on Page 49
Posted by: Skidmark || 01/15/2022 00:00 || Comments || Link || E-Mail|| [153 views] Top|| File under:
-Land of the Free
Government Control Led to Lack of Monoclonal Antibodies, Says Medical Supplies CEO
[THEEPOCHTIMES] The head of a medical supplies company involved in the distribution and supply of monoclonal antibodies across southeastern and northeastern regions of the nation, told NTD in a Jan. 12 interview that government takeover of the monoclonal antibody supply chain has exacerbated backlogs and shortages."The way the products are being distributed right now, relying on the government to determine who gets what, that process can be very lengthy in terms of time," Dealmed CEO Michael Einhorn said.

As a result, physicians are reporting "surpluses in certain areas, not enough in other areas" which has fueled frustrations when critical patients are not receiving antibodies for COVID-19 infections.

While it's unclear how the monoclonal antibodies are being rationed among states, Einhorn said that "commercialization" of these products should be allowed, so that infusion centers that need them can order in products based on "patient volume."

"If they have oversupply they wouldn't order more," Einhorn said, whereas when remedies are supplied by the state, "nobody's going to say no the government" as the products are "free practically," leading to mismatches in supply and demand.

"I find it very difficult to believe that, in a mere year, a governmental agency in a different state can figure out the dynamics of a local regional health care system," he added.

One particular monoclonal antibody, sotrovimab made by GlaxoSmithKline (GSK) and Vir Biotechnology, is in high demand as emerging reports suggest it is more effective than other products against Omicron.

Dr. Marc Siegel, a practicing internist and a professor of medicine at NYU's Langone Medical Center, wrote in an op-ed in USA Today that "Omicron is most susceptible to sotrovimab, made by GlaxoSmithKline, but in most states, it is almost impossible to find."

Monoclonal antibody therapies have been shown to be effective in preventing severe disease or hospitalization in high-risk patients with mild to moderate COVID-19.




Posted by: Fred || 01/15/2022 00:00 || Comments || Link || E-Mail|| [165 views] Top|| File under:
Government Corruption
Goodbye 'godsend': Expiration of child tax credits hits home
CHARLESTON, W.Va. (AP) — For the first time in half a year, families on Friday are going without a monthly deposit from the child tax credit — a program that was intended to be part of President Joe Biden's legacy but has emerged instead as a flash point over who is worthy of government support.

Retiree Andy Roberts, from St. Albans, West Virginia, relied on the checks to help raise his two young grandchildren, whom he and his wife adopted because the birth parents are recovering from drug addiction.

The Robertses are now out $550 a month. That money helped pay for Girl Scouts, ballet and acting lessons and kids' shoes, which Roberts noted are more expensive than adult shoes. The tax credit, he said, was a "godsend."

"It'll make you tighten up your belt, if you've got anything to tighten," Roberts said about losing the payments.
Posted by: Besoeker || 01/15/2022 08:23 || Comments || Link || E-Mail|| [203 views] Top|| File under:
Home Front: Politix
DeSantis: Kavanaugh and Roberts lacked 'backbone' on vaccine mandate
[NY Post] Florida Gov. Ron DeSantis said Supreme Court justices John Roberts and Brian Kavanaugh lacked "backbone" for not striking down the Biden administration's health care worker vaccine mandate.

In two decisions Thursday, the nation's top court struck down the Biden administration's COVID-19 vaccine mandate for large businesses, but upheld its mandate for most healthcare workers.

Roberts and Kavanaugh sided with the court's liberal justices, upholding the the health care-worker vaccine mandate, five to four.

"Honestly, Roberts and Kavanaugh did not have a backbone on that decision. That's just the bottom line," DeSantis said on an episode of the right-leaning podcast Ruthless.

DeSantis has said Florida will not enforce the healthcare-worker vaccine mandate, which he believes would sideline nurses who have natural immunity to COVID-19.
The Supreme Court ruled against the Biden administration's vaccine mandate for large businesses, but upheld the mandate for healthcare workers.

"In other states they fired nurses who are not vaccinated. Many of them have natural immunity from prior infections. So they're actually bringing back to work nurses who are COVID-positive. They are vaccinated but we know that's not stopping it ... Meanwhile the unvaccinated, likely immune from prior infection, healthy nurses are on the sidelines, fired?" DeSantis said.
DeSantis claimed that Kavanaugh and Roberts "did not have a backbone on that decision."

DeSantis also fired a shot at the president's chief medical advisor, Anthony Fauci, who initially denied to Congress that the National Institutes of Health had funded gain-of-function research on bat coronaviruses in Wuhan, China, before later admitting and defending it.

"Fauci funded them at the Wuhan lab and he lied about it. And why is he not being prosecuted for lying to Congress?" DeSantis asked.
Posted by: Frank G || 01/15/2022 09:44 || Comments || Link || E-Mail|| [142 views] Top|| File under:
Democrats Block Plan to Remove Foreign Nationals from Voter Rolls
Of course. In the official Democratic view, removing those on the rolls illegally takes away their "right" to vote.
[BREITBART] House Democrats this week blocked a plan that would have required states to remove foreign nationals from voter rolls.

On Wednesday, Democrats voted down an amendment by Rep. Rodney Davis (R-IL) that would have kicked likely hundreds, and potentially thousands, of foreign nationals off state voter rolls.

The amendment would have been tacked onto the Democrats' "Freedom to Vote: John R. Lewis Act" which seeks to federalize all local and state elections with prohibitions on requiring photo identification when voting by mail and weakens current requirements that mandate states routinely clean their voter rolls.

"Common sense will tell you that combining noncitizens and eligible American voters on the same voter rolls is ripe for abuse," Davis said on the House floor:

All of this could be prevented if states were actually maintaining accurate voter rolls, which has been required by federal law for nearly 30 years. Whether intentional or not, we know this is happening, it's undermining the integrity of our elections. This amendment would simply ensure those who are noncitizens, who do not have the right to vote in federal elections, are removed from states' voter rolls. This is especially critical as my friends on the other side of the aisle push for a federal takeover of elections.
Posted by: Fred || 01/15/2022 00:00 || Comments || Link || E-Mail|| [94 views] Top|| File under:
Pennsylvania Republicans to draft bill to relocate migrants on Biden DHS flights to Delaware
It would be worth electing Republicans just for this kind of fun.

[FOXNEWS] Republicans in the Pennsylvania State Senate plan to draft a bill that would relocate migrants colonists entering the state on Biden administration, the guys that caused the debacle in Afghanistan
...knaves, footpads, and adjusters employed by the Biden Crime Family. They leave a trail of havoc everywhere they turn their attention, be it the nation's borders, the Keystone XL Pipeline, or epidemics, sometimes on purpose, most times through sheer arrogant ineptitude. They learnt this stuff in college, you know...
-sponsored flights to the president's home state of Delaware.State Sen. Mario Scavello, a Republican from Mount Pocono, issued a memo to colleagues asking them to support the forthcoming bill.

"In the very near future, I intend to introduce legislation to address the influx of illegal immigrants colonists being relocated into Pennsylvania," Scavello wrote, adding that his legislation will be fashioned after similar intentions voiced by Florida Gov. Ron DeSantis

...Republican governor of Florida, stone in the shoe of the Dems and their ilk, maybe one-day president...
The legislation would implement a transportation program for the relocation of migrants colonists from the commonwealth to the neighboring state of Delaware, according to Scavello's memo.

"How many illegal immigrants colonists has the president relocated to his own home state of Delaware?" he asked. "If it is good enough for Pennsylvania, then why not redirect the relocation to Delaware?"




Posted by: Fred || 01/15/2022 00:00 || Comments || Link || E-Mail|| [161 views] Top|| File under:
VP Harris was 'inspiration' for Marylin Mosby
[FOXNEWS] Baltimore State's Attorney Marilyn Mosby -- who was indicted on federal perjury charges Thursday — has previously praised and been supported by Vice President Kámala Harris

Former Oakland mayor Willie Brown's former mistress, then a senatrix from California, and then a former 2020 Dem presidential hopeful. She dropped out because she was polling in negative numbers because of racism or misogyny or something like that. Her father is a Marxist professor emeritus at Stanford and her mother is an Indian of the Hindoo tribe. She is reputedly the proud descendant of a long line of women. Joe Biden picked her for her skin tone, feeling she could also bring in the Native American, women's, and bimbo votes. She's an outstanding exemplar of the Peter Principle, proudly displaying her level of competence in her handling of the Biden Border Surge
during her rise as a progressive Democrat in Maryland.

"When we march and we shout about what we need to do to reform the criminal justice system, we better understand that we gotta march and shout with our paychecks — and all of the work that we can do to actually make sure that somebody like Marilyn Mosby gets reelected into that office, to not only get convictions, but have convictions," then-U.S. Sen. Harris said during a fundraiser in Los Angeles in 2017.

"There are a lot of people who are highly critical of her," Harris continued, "because she heard the voices of the people and said, 'Even if I can't win I'm going to do the right thing.' It's going to be rough ... She cannot fail and I know she will not fail."

"She cannot fail and I know she will not fail."

Mosby, who has been state's attorney in Baltimore since 2015, is now accused of lying on a mortgage application, claiming a coronavirus (aka COVID19 or Chinese Plague)
...the twenty first century equivalent of bubonic plague, only instead of killing off a third of the population of Europe it kills 3.4 percent of those who notice they have it. It seems to be fond of the elderly, especially Iranian politicians and holy men...
-related financial hardship in order to withdraw money from her city retirement account.

The 41-year-old Boston native pulled out tens of thousands of dollars to make down payments on two Florida vacation homes, according to court documents.

Three years ago, Mosby posted a photo on Instagram of herself with Harris at a Congressional Black Caucus dinner.

After Harris was elected vice president in 2020, Mosby told the Baltimore Sun how Harris had inspired and helped her.

"On a personal note, she has inspired Black women like me to run for office," Mosby told the newspaper. She said Harris had worked with her office for six hours after she was elected as state's attorney.

"There would be no Marilyn Mosby without Kamala Harris. When I won state's attorney, Kamala was my inspiration."
Posted by: Fred || 01/15/2022 00:00 || Comments || Link || E-Mail|| [84 views] Top|| File under:
The View from the Cheat Seats
[CNSNEWS] For Joe The Big Guy Biden
...46th president of the U.S. Former Senator-for-Life from Delaware, an example of the kind of top-notch Washington intellect hacked up by the World's Greatest Deliberative Body. The guy who single-handedly lost Afghanistan...
, the Atlanta speech checked all the boxes: a handful of out-of-context Bible verses (check), wild historical inaccuracies (check), gratuitous references to Jan. 6 (check), the abandonment of another decades-long political view (check), and a general shaming of any American who thinks consensus and honesty ought to be part of our governing structure. Twelve months into this White House, the president's rambling attack on democracy was the move of a desperate man at the head of a desperate party. It was also, as Rich Lowry put it succinctly, garbage.

Let's set aside for a minute that the Democrats' idea of subverting the Senate -- and later, our entire election process -- is a long shot. As Politico points out, it's not just Senators Joe Manchin
Continued on Page 49
Posted by: Fred || 01/15/2022 00:00 || Comments || Link || E-Mail|| [117 views] Top|| File under:
White House Calls on Businesses to Ignore Supreme Court Decision on Vaccination
[THECONSERVATIVETREEHOUSE] Not to be deterred by such pesky inconveniences as a Supreme Court
...the political football known as The Highest Court in the Land, home of penumbrae and emanations...
decision, immediately after the high court ruled the vaccine mandate was unconstitutional federal overreach — the White House told employers to enforce the vaccine mandate anyway.

White House Spokesperson Jennifer Psaki said the Biden administration, the same old faces in slightly different places, the same old ideas, the same old graft

...knaves, footpads, and adjusters employed by the Biden Crime Family. They leave a trail of havoc everywhere they turn their attention, be it the nation's borders, the Keystone XL Pipeline, or epidemics, sometimes on purpose, most times through sheer arrogant ineptitude. They learnt this stuff in college, you know...
would "not be deterred" by the Supreme Court decision, and all employers should immediately continue to "initiate vaccination requirements."
Posted by: Fred || 01/15/2022 00:00 || Comments || Link || E-Mail|| [283 views] Top|| File under:
Biden plans executive action on police reform to revive stalled issue
[NBCNEWS] President Joe The Big Guy Biden
...46th president of the U.S., who gives the term geriatric a bad name. He blames Afghans for losing Afghanistan....
plans to sign executive actions on police reform as early as this month, three people familiar with the plans said, as his administration seeks to unilaterally jump-start an issue that is a top priority for a key constituency.

The executive actions would follow Biden's uphill battle to advance voting rights legislation, and they could coincide with a similar effort by some Democratic

politician

s to revive the St. George Floyd

...the patron saint of Minneapolis, a sterling example for our children and indeed for us all. St. George was martyed by the Devil's agents in blue while standing on a street corner preaching tolerance and racial justice or something like that...
Justice in Policing Act, which stalled on Capitol Hill after attempts to craft a bipartisan measure failed.

The focus on police reforms is part of what appears to be a last-ditch effort by the Biden administration, the same old faces in slightly different places, the same old ideas, the same old graft
...the pack of self-imagined masterminds of strategy and intrigue at the service of the Biden Crime Family and a grateful nation...
to take action on some of Biden's signature initiatives in the run-up to his State of the Union Address on March 1. In addition to voting rights and policing, the White House and congressional Democrats are considering ways to resurrect Biden's Build Back Better package, either by paring the legislation or separating it into two bills, three sources familiar with the discussions said.
Posted by: Fred || 01/15/2022 00:00 || Comments || Link || E-Mail|| [83 views] Top|| File under:
Who's in the News
28
[untagged]
6
Islamic State
4
Boko Haram (ISIS)
2
Tin Hat Dictators, Presidents for Life, & Kleptocrats
2
Taliban/IEA
2
Devout Moslems
2
Sublime Porte
1
Arab Spring
1
Pak Taliban (TTP)
1
Moslem Colonists
1
al-Qaeda in the Indian Subcontinent
1
Fulani Herdsmen (Boko Haram)
1
PLO
1
Govt of Iraq
1
Commies
1
Hezbollah
1
[untagged]
1
Govt of Iran Proxies
1
Banditti
1
Jamaat-e-Islami
1
Houthis
Bookmark
E-Mail Me
The Classics
The O Club
Rantburg Store
The Bloids
The Never-ending Story
Thugburg
Gulf War I
The Way We Were
Bio
Merry-Go-Blog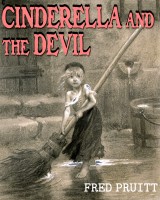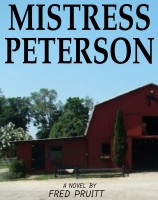 On Sale now!


A multi-volume chronology and reference guide set detailing three years of the Mexican Drug War between 2010 and 2012.

Rantburg.com and borderlandbeat.com correspondent and author Chris Covert presents his first non-fiction work detailing the drug and gang related violence in Mexico.

Chris gives us Mexican press dispatches of drug and gang war violence over three years, presented in a multi volume set intended to chronicle the death, violence and mayhem which has dominated Mexico for six years.
Click here for more information


Meet the Mods
In no particular order...


Steve White
Seafarious
Pappy
lotp
Scooter McGruder
john frum
tu3031
badanov
sherry
ryuge
GolfBravoUSMC
Bright Pebbles
trailing wife
Gloria
Fred
Besoeker
Glenmore
Frank G
3dc
Skidmark
Alaska Paul



Better than the average link...



Rantburg was assembled from recycled algorithms in the United States of America. No trees were destroyed in the production of this weblog. We did hurt some, though. Sorry.
44.192.47.87

Help keep the Burg running! Paypal: