Arabia
Soddy shoot-out update - 2 hard boyz, 1 cop dead
Police fought running gun battles with Al-Qaeda militants in an eastern Saudi Arabian city in clashes that killed two extremists and a police officer, a Saudi official said.


Two for one kill ratio is not good...

The violence raged across Dammam, a city 400 kms northeast of the capital Riyadh, starting at about 6 pm on Sunday and continuing into the night, sending scared residents running in doors. An Interior Ministry statement said security forces were carrying out a security operation "against a number of elements affiliated to the 'deviant group,"' a term usually used in reference to Al-Qaeda's branch in this kingdom.


That's as opposed to the group's controlling authority, also in the kingdom...

Dammam's Emir Mohammed Street was the scene of the initial clashes, where police exchanged gun fire with several militants, killing one and severely wounding another, who later died in hospital.
State-run Saudi TV aired footage of what it said was the body of slain militant slumped on a street while wearing a traditional white Arab gown stained with blood.


I hope that was from where they drove the stake through his heart...

The official said that an unknown number of militants fled the scene of the initial fighting to the nearby commercial district of Hamra, which houses foreign companies.


"Harrr! The coppers are closing in! Let's go get some furriners!"

Police evacuated residents from several buildings in the area before scores of heavily armed security personnel surrounded a building sheltering the remaining militants.


"Yer surrounded, Muggsy! Throw down yer guns and come out witcher hands up!"

Clashes broke out again with militants firing at police from the building and one officer was killed, the official said.


"Casey! They got Casey!"
"Bring up the artillery!"
Posted by: Dan Darling || 09/05/2005 00:24 || Comments || Link || E-Mail|| [271 views] Top|| File under:
Saudi Security Forces Gun Down Terrorist in Dammam Shootout
Security forces killed a wanted terrorist and wounded another following a gunbattle with the pair in the eastern city of Dammam. Eyewitnesses told Arab News that security forces were also besieging a building in the city where three suspects were trapped. Heavy gunfire was heard after residents of nearby buildings were evacuated.

The shootout erupted around 2 p.m. after security forces chased the two suspects outside Panda Supermarket on Prince Muhammad ibn Fahd Street in the city. "Security forces were tracking down a number of suspects in the area," Maj. Gen. Mansour Al-Turki, spokesman of the Interior Ministry, told Arab News. He said the security forces were in control of the situation.

The gunbattle took place when a terrorist opened fire at police while he was leaving the supermarket. The man was later killed by police gunfire. No policemen or civilians were wounded in the shootout. Witnesses told Arab News that security forces were deployed in force at the scene of the shootout which took place in a main commercial thoroughfare where many foreign firms have their premises. The source said security forces were combing the area for any possible accomplices. A Panda employee told Arab News that a security officer had asked him to keep a watch on the two suspects and find out whether they were carrying any weapons. When the two rushed out of the supermarket, security officers were waiting for them.An employee at a pharmacy close to Panda said the two terrorists had come to his shop at 1.35 p.m.

He said that they were clean-shaven, adding that the leaner of the two was aged about 22-25 and the other aged 30-35. According to one source, police inspected the car of the terrorists to check for booby trap devices.
Posted by: Fred || 09/05/2005 00:00 || Comments || Link || E-Mail|| [285 views] Top|| File under:
Explosives, Uniforms Snagged in Jeddah Dragnet
Two men residents called well-known "well-digging" contractors were arrested early yesterday with a cache of explosives during massive security raids in Jeddah that also netted more than 600 overstayers. Arab News was there when two other men were arrested on charges of possession of police clothing and forged passports. The suspects denied ownership of the items when confronted by police.


Hmmm... Sounds like they were Paks...

Investigations are ongoing. However, police confirmed that the explosives seized were meant for digging wells.


As opposed to blowing people up...

Security forces also arrested 611 overstayers, of various Asian nationalities, in a five-hour-long raid that targeted the district of Briman located on the eastern side of Makkah-Madinah Expressway. An illegal international call cabin was also smashed during the raid, led by Brig. Gen. Misfer Al-Zuhami, head of the Jeddah police, and included men from 11 security and government departments. Saudi residents contributed to pinpointing houses of illegal overstayers in the district. "We are happy and willing to contribute in any way possible," said resident

Khaled Al-Jadani

. "In the end we are the No. 1 beneficiaries."
Posted by: Fred || 09/05/2005 00:00 || Comments || Link || E-Mail|| [291 views] Top|| File under:
Britain
Hizb-ut-Tahrir's secret plan to recruit UK students
A leading radical Islamist group which

Tony Blair

wants to ban is recruiting "vulnerable" young Muslim students at British universities under several cover names, The Independent on Sunday can reveal. Hizb ut-Tahrir, banned from campuses by the National Union of Students, has set up front organisations at more than a dozen universities with innocuous-sounding names such as the Ideological Society, the Millennium Forum and the New World Society.

They have secured access to freshers' fairs across the country and will receive funding from student unions to help them operate. Muslim student leaders warned that Hizb would target "vulnerable" young Muslims when the new university term starts later this month. "Before, we could stop the recruitment; we could save vulnerable people," said Faisal Hanjra, a spokesman for the Federation of Student Islamic Societies. "Now, we have no idea who is targeting whom." Hizb failed to respond when approached for comment.

News of the plan by the militant Hizb to set up front organisations comes as police and intelligence agencies scrutinise a videotape which associates al-Qa'ida with the London suicide bombings on 7 July, in which 52 commuters died. The warning of "war" from Mohammed Sidique Khan, the presumed leader of the bombers, has emphasised the danger that other British-born Muslims will be recruited for terrorism. Hizb ut-Tahrir and another extreme group, al-Muhajiroun, face being banned under measures the Government has proposed in the wake of the attacks. Although both deny supporting violence, they are accused of radicalising young Muslims to the point where they attract the attention of terrorist recruiters.
Continued on Page 49
Posted by: Dan Darling || 09/05/2005 00:46 || Comments || Link || E-Mail|| [354 views] Top|| File under:
Hizb-ut-Tahrir rants, raves, makes faces at Blair over proposed ban
Hizbut Tahrir, an Islamist party in the firing line since the London bombings in July, on Sunday accused British Prime Minister Tony Blair of wanting to strip freedom of speech from Muslims in Britain.

Blair's August 5 announcement of an intention to ban Hizbut Tahrir and Al Muhajiroun was a "move to curtail political expression in the Muslim community", said Hizbut Tahrir Britain spokesman Imran Waheed at an 800-strong gathering in central London.

Waheed branded the move a "serious mistake" and pledged that the group would "pursue all legal avenues" to fight the ban, adding that "we're very confident" of winning the battle.

He denied accusations that the group supported violence or was responsible for radicalising young Muslims.

"Our work is about establishing Islamic governance in the Muslim world, our aim is bringing about responsible, accountable governance rather than that adopted by tyrants," Waheed said.

"The West has nothing to fear from the two systems working side by side."

The spokesman also hit back at claims that Hizbut Tahrir is secretly trying to recruit students.

"There is absolutely no truth in claims that we are secretly recruiting in universities or have set up front organisations," he said.

On August 5, Blair warned hardline Islamists in Britain that "the rules of the game are changing", announcing a sweeping range of new powers to combat terrorism following the London bombings, and proscribing Hizbut Tahrir and Al Muhajiroun.

The two groups are linked through Omar Bakri Mohammed, banned last month from re-entering Britain.

Syrian-born Bakri, founder and spiritual leader of Al Muhajiroun, was one of Britain's best known – many would say notorious – radical Muslim clerics.

He set up a branch of Hizbut Tahrir in Britain, but split from it in 1996 due to differences with the global leadership.

The cleric then declared Al Muhajiroun an independent party, which gained notoriety for its support of attacks such as the September 11, 2001 strikes on New York and Washington attributed to Al Qaeda.
Posted by: Dan Darling || 09/05/2005 00:27 || Comments || Link || E-Mail|| [300 views] Top|| File under:
Caucasus/Russia/Central Asia
4 arrested in Beslan back-up plot (Ingush school targeted)
Four people have been arrested on suspicion of planning to seize a school in Ingushetia if the Sept. 1, 2004, attack in Beslan had failed, Deputy Prosecutor General Nikolai Shepel said Saturday.

Shepel said the four suspects would be tried for involvement in a plot to seize the school in the Ingush village of Nesterovskaya. He did not give their identities or say when the arrests took place.

"They are giving evidence, including on the organization of the terrorist act in Beslan," Shepel said, Interfax reported.

He said Chechen rebel warlord Shamil Basayev had prepared a reserve plan to seize hostages in Nesterovskaya in case the Beslan raid did not succeed.

On Friday, Shepel said police and security forces had killed an accomplice to the Beslan militants, Interfax reported. The Ingush Interior Ministry said it had no such information. Alikhan Mirzoyev was killed Friday in a private home after resisting arrest, the ministry said.
Posted by: Dan Darling || 09/05/2005 00:41 || Comments || Link || E-Mail|| [302 views] Top|| File under:
Home Front: WoT
Nation of Islam calls for jihad against LAPD
KFI NEWS has obtained a copy of a flyer that's been circulated in South Los Angeles, calling on members of two violent street gangs to join the Nation of Islam in a jihad, or holy war, against the LAPD.

The telephone number listed for the Nation of Islam's Los Angeles mosque near 87th and Vermont has been disconnected, but a check of a reverse directory reveals the phone number on the flyer is connected to the mosque at the same address.

The NOI's Los Angeles leader Minister Tony Muhammad has claimed he was the victim of an unprovoked attack by LAPD officers at the scene of a vigil for a murdered gang member. The LAPD last week released an audio tape of some garbled radio transmissions in which they say Muhammad can be heard challenging officers.

The photograph on the flyer appears to have been taken at a news conference held just after Muhammad was released from jail. Muhammad and the Nation of Islam have not returned calls for comment.


You think those lumps on your head hurt, Tony, just trying jihad against the LAPD. First you'll hurt a lot more. Then you won't hurt at all.

It's unclear who created the flyer so the LAPD has declined to comment, other than saying officers have been aware of them for several days. "This is deeply disturbing," Los Angeles Police Protective League President Bob Baker told KFI in an e-mail (the LAPPL is the LAPD officers' union). "Quite frankly, this is a case in which I hope our mayor, our Police Commission and our community leaders can step in to remind everyone of our shared priorities," Baker said.
Posted by: Dan Darling || 09/05/2005 01:02 || Comments || Link || E-Mail|| [1211 views] Top|| File under:
Southeast Asia
Army division sent after Janjalani
The military has unleashed a whole Army division in Central Mindanao with one mission in mind: wipe out Abu Sayyaf chieftain Khadaffy Janjalani and his followers.

Armed Forces Southern Command (Southcom) chief Lt. Gen. Alberto Braganza, just six days away from retirement, has not softened his stance on neutralizing the local terrorists in order to stop bombings in the war-torn region, according to Col. Domingo Tutaan Jr., chief of the Southcom's unified staff.

"The Southcom has dedicated a whole (Army) division to wipe out the Abu Sayyaf terrorists now hiding in Central Mindanao with suspected JI (Jemaah Islamiyah( cohorts," Tutaan told reporters.

But amid beefed-up efforts against the al-Qaeda-linked Abu Sayyaf and their cohorts from the JI in the region, three Army soldiers were killed in an ambush yesterday in Sulu by suspected Abu Sayyaf men.

The attack, which occurred at the Karawan complex in Indanan, Sulu at around 6:30 a.m., was led by Abu Sayyaf leader Umbra Jumdail, according to anti-terror task force chief Brig. Gen. Alexander Aleo.

"The three soldiers were killed on the spot. Pursuit operations are ongoing and we will not stop until we get these terrorists," Aleo said.

Jumdail is one of the key leaders of the group wanted by the US and Philippine governments for a string of bombings and kidnappings in recent years. The Abu Sayyaf is on the US State Department's list of foreign terrorist organizations.

The victims were identified as Lt. Sahiron Gumampang, Pfcs. Hasan Darib and Arnold Baldorado — all members of the Army's 53rd Infantry Battalion.

Army spokesman Maj. Bartolome Vincent Bacarro said the soldiers were unarmed and were in civilian clothes as they were about to attend the 7 a.m. Muslim mass in Indanan.

The military had been belittling the Abu Sayyaf, calling it a spent force due to the number of arrests made against its leaders and members recently.

Military forces claimed to have so far eliminated 14 Abu Sayyaf members since the 6th Army Division under Maj. Gen. Agustin Dema-ala launched an offensive against them on July 1 after the separatist Moro Islamic Liberation Front collaborated in ejecting the terrorists from Mindanao.

According to Braganza, the battalions of Army men based in several towns in Maguindanao province under the 6th Division have been trapping more of the elusive terrorists.

Braganza also appealed to the public to stay alert as the Abu Sayyaf may attempt to carry out diversionary attacks.

"These threats are real and we are calling on the people to keep their vigilance," Braganza said.

Meanwhile, two suspected members of the communist New People's Army were arrested Saturday night in Barangay Beguin in Bulan, Sorsogon shortly after an encounter with government forces.

Reports reaching Camp Aguinaldo showed the arrested suspects were identified as Noli Gegantoca, alias Lino, and Julie Gulimlim, alias Maan. Their five companions managed to escape.
Posted by: Dan Darling || 09/05/2005 00:31 || Comments || Link || E-Mail|| [301 views] Top|| File under:
Militants Kill 3 Filipino Soldiers on Way to Mosque
Suspected Abu Sayyaf gunmen killed three unarmed army soldiers, including a lieutenant, in an ambush yesterday in the southern Philippine island of Jolo, officials said. The soldiers, two of them former Moro rebels who were integrated into the Armed Forces of the Philippines (AFP), were on their way to a mosque when the militants, whose group is tied to Al-Qaeda terror network, attacked them near the village of Karawan in Indanan town, said Brig. Gen. Alexander Aleo, commander of a military anti-terror task force. "The trio were unarmed and on a private jeep on their way to the mosque to pray when suspected Abu Sayyaf terrorists ambushed them. They were killed instantly," Aleo said by phone from a command post in Indanan town where troops mounted a pursuit operation against the attackers.

Among those killed was a lieutenant and a corporal, who were former members of the Moro National Liberation Front (MNLF) that forged a peace deal with the government in September 1996. The trio, Aleo said, were members of the army's 53rd Infantry Battalion which is actively involved in humanitarian mission in Jolo Island, about 950 km south of Manila. "It was a treacherous attack and three good soldiers — two of them Muslims — have been killed. We condemn the attack, but this will not stop us from carrying out of mission of peace," Aleo said.

Military reports blamed an Abu Sayyaf group led by Umbra Jumdail alias Dr. Abu for the attack. Troops have been tracking down Jumdail the past weeks in Jolo island. Last month, soldiers stormed Jumdail's hideout in Indanan's Tarang village, but he escaped along with militant leader Albader Parad. The duo were among a dozen known Abu Sayyaf leaders wanted by government forces in connection with the killing of kidnapped Californian tourist Guillermo Sobero in 2001 and Kansas missionary Martin Burham in 2002. Government forces captured early this year Parad and Jumdail's jungle camp in Jolo's Karawan mountain complex after killing and wounding more than three dozen militants in two weeks of fierce fighting.
Posted by: Fred || 09/05/2005 00:00 || Comments || Link || E-Mail|| [289 views] Top|| File under:
Syria-Lebanon-Iran
Saudi citizens disappear in Syria
Saudi Arabia's only human rights watchdog expressed concern Monday over the reported disappearance of Saudi nationals visiting Syria.
Saleh Khathalan, deputy president of the Saudi National Organization for Human Rights, was quoted by the daily al-Watan as saying the watchdog is investigating the fate of five Saudi teachers who traveled to Syria as tourists and have vanished there.
Such incidents have been recurring in Syria, which is a dangerous indicator about the security status of the Saudi nationals in that country, Khathalan said.

It is possible that the Saudis are being kidnapped by Syrian gangs who might be selling them out to U.S. forces in Iraq under the pretext that they are fighters, or they might be kept for ransom, he said.
There is a mystery over the fate of the missing Saudis and this needs to be investigated by the Foreign Ministry or the Saudi Embassy in Damascus, he added.
Posted by: Anonymoose || 09/05/2005 20:05 || Comments || Link || E-Mail|| [532 views] Top|| File under:
Five militants killed in Syria clashes
Five members of the Islamist militant group Jund al-Sham were killed late Friday in clashes with Syrian security forces who raided their village hideout.
"Anti-terrorist forces on Friday evening entered in force a hideout of the terrorist group Jund al-Sham in a village of the Hama governorate," 200 kilometres (125 miles) north of Damascus, an interior ministry source told the SANA news agency.

"A clash followed in which the five members of the group were killed," the source added, saying that two members of the security forces were also wounded.

Jund al-Sham, or "Organisation of the Soldiers of the Levant," was first heard of in March when an Internet statement in its name claimed responsibility for a suicide bombing at a theatre in Qatar that killed a Briton.
It has also claimed the October bombings in the Egyptian Red Sea resort of Taba which killed 34 people most of them Israeli tourists and an oil refinery explosion in Texas that left 15 people dead.

These claims were posted on the Internet and it is not possible to verify their authenticity.
The interior ministry source said that the group was planning new operations against Syria and had built up a cache of weapons at its base in the village of Jibril.

"The terrorist group was on the verge of executing operations to destabilise security and Syrian society," the source said.
"The group was installed in an isolated home in the village of Jibril in the Hama governorate which served as a base for its operations," added the source, saying that arms, bombs and explosives had been found in the hideout.

Syrian police claimed to have broken up the group in June after a Damascus shootout that left its chief and another member dead, as well as a policeman.
However the group then went on to kill four Syrian policemen in August during clashes in the town of Maday, with several of the militants escaping after the shootout.

The secular Baath party has dominated Syrian political life for more than four decades and all Islamist groups are outlawed. The mainstream Muslim Brotherhood has been proscribed on pain of death since 1980.

The United States has accused Syria of not doing enough to prevent militants from slipping over its border to join the insurgency in Iraq, but recent months have seen a number of clashes with security forces.
In July, security forces captured two "terrorists" and a security officer was killed in a dawn clash with gunmen who included former bodyguards of Saddam Hussein.
Posted by: Anonymoose || 09/05/2005 20:03 || Comments || Link || E-Mail|| [302 views] Top|| File under:
Iran Rejects EU Threat Of U.N. Sanctions
Note to EU-3, You are a bunch of piss ants



Iran said Sunday that it won't stop uranium reprocessing work, rejecting a European threat that Tehran had less than two weeks to halt uranium conversion or face referral to the U.N. Security Council for possible sanctions.

Iran resumed uranium reprocessing activities at its uranium conversion facility in Isfahan in central Iran last month. The facility converts uranium concentrate ore, known as yellowcake, into uranium hexafluoride gas, the feedstock for enrichment.

In the next stage, Iran could feed the gas into centrifuges used to enrich uranium at its uranium enrichment plant in Natanz, also in central Iran. Iran says it won't restart uranium enrichment for now in Natanz, where it was suspended in 2003 under a deal with Europeans, but insists it will never again suspend uranium conversion in Isfahan.

Uranium enriched to low level is used to produce nuclear fuel used to generate electricity, but further enrichment makes it suitable for use in nuclear weapons.

The U.S. accuses Iran of using its civilian nuclear program as a cover to secretly produce nuclear weapons. Iran has rejected the charges saying its nuclear program is geared merely towards generating electricity, not creating a bomb.

Iran restarted work in Isfahan after it rejected a European package of proposals that had called on Iran to permanently stop its uranium enrichment program in return for a supply of nuclear fuel and economic incentives.

Tehran said the proposals were against the spirit of NPT and against previous agreements between Iran and the Europeans, which had recognized Iran's right to use nuclear energy for peaceful purposes.

Iran says it won't give up uranium enrichment, a right granted to it under the Nuclear Nonproliferation Treaty.

A report by Mohamed ElBaradei, head of the International Atomic Energy Agency, said on Friday that Tehran had recently produced about seven tons of the gas it needs to enrich uranium – a possible pathway to a nuclear weapon – after restarting work in Isfahan.

Britain, Germany and France, negotiating on behalf of the 25-nation European Union, have said they may get involved in drafting the language of a resolution demanding that Iran be referred to the Security Council if Tehran fails to stop uranium conversion in Isfahan by the upcoming IAEA board meeting on Sept. 19.

"The issue of Isfahan is a thing of the past," Foreign Ministry spokesman Hamid Reza Asefi told reporters Sunday.

Mr. Asefi said Mr. ElBaradei's report does not justify Iran's referral to the Security Council and said the Europeans must stop threatening Iran. "The era of threats to force Iran to give up its rights is over. We have said it and say it again, that threat and resorting to two-sided language won't help Europe," he told a press conference.

Meanwhile, an Iranian official noted that Mr. ElBaradei's report gave Iran credit for cooperating with the agency, but also included sections that would give Europeans the excuse to bring political pressures on Iran.

"ElBaradei confirms that traces of highly enriched uranium, which had been used by America as a sign that Iran was moving towards nuclear weapons, were due to contaminated equipment imported into Iran. This is a big victory for Iran," Mohammad Saeedi, Deputy Head of the Atomic Energy Organization of Iran, told state-run television Sunday. "But it has also used a language that gives Europeans the pretext to pressure Iran, which is not acceptable," he said.

Mr. Saeedi said Iran won't answer some questions by Mr. ElBaradei simply because the demands he made are beyond his agency's responsibilities.

"They have asked us to explain where we keep dual-use equipment we have imported and similar demands. These demands are beyond IAEA's responsibility," he said.


Posted by: Captain America || 09/05/2005 02:11 || Comments || Link || E-Mail|| [789 views] Top|| File under:
Israel-Palestine
Boom shakes Gaza City
A huge explosion has rocked the centre of Gaza City, killing at least four people and injuring 20 others. It was not immediately clear what caused the blast that destroyed several properties in the eastern Shajaiyeh situated near the border with Israel. One of the houses is understood to belong to a well-known family of Hamas supporters, Palestinian police said.

The Israeli air force has often targeted Hamas members in Gaza, but military sources denied Monday's blast. Tawfiq Abu Khoussa, a Palestinian interior ministry spokesman, called the blast "mysterious" and said an investigation was under way. Sometimes blasts in Gaza are caused by the accidental detonation of weapons caches kept by militant groups - and that certainly cannot be ruled out in this case, says the BBC's Alan Johnston in Gaza.
Posted by: Fred || 09/05/2005 17:11 || Comments || Link || E-Mail|| [316 views] Top|| File under:
Iraq-Jordan
Iraqis arrest 73 hard boyz
Iraqi security forces on Sunday arrested 73 militants and confiscated large amounts of weapons and booby-trapped cars in raids throughout the country, a statement by the government stated Monday.

The statement said 30 militants were arrested in Tallafar after police forces returned fire that targeted a police station. A sniper was killed and a site for making explosives and containing gas-masks as well as light weapons ammunition was discovered in the same incident.

The statement said security also arrested five terrorists in Diyala and Miqdadiyah and added four of them were members of a cell of former Baathis.

The statement also reported confrontations north of the capital, Baghdad, and operations there resulted in the arrest of four known terrorists, including a leader of a terrorist cell. Another 13 were also arrested in Hilla, south of Baghdad.

Security forces also set up and arrested nine other militants and arrested one who impersonated a police officer in Ramadi, western Iraq, according to the same statement.

Meanwhile, the toll of a car blast in Kazmiyah yesterday is reported as five injuries among police officers in western Iraq as well.
Posted by: Dan Darling || 09/05/2005 14:16 || Comments || Link || E-Mail|| [287 views] Top|| File under:
WaPo: Al-Q seizes Qaim, Establishes "Islamic Kingdom"
BAGHDAD, Sept. 5 -- Abu Musab Zarqawi's foreign-led Al Qaeda in Iraq took open control of a key western town at the Syrian border, deploying its guerrilla fighters in the streets and flying Zarqawi's black banner from rooftops, witnesses, residents and others in the city and surrounding villages said.

A sign newly posted at the entrance of Qaim declared, "Welcome to the Islamic Kingdom of Qaim." A statement posted in mosques described Qaim as an "Islamic kingdom liberated from the occupation."

Zarqawi's fighters were killing officials and civilians seen as government-allied or anti-Islamic, witnesses, residents and others said. On Sunday, the bullet-riddled body of a woman lay in a street of Qaim. A sign left on her corpse declared, "A prostitute who was punished."

U.S. Marine spokesman Capt. Jeffrey Pool said Marines had no word of any unusual activity in Qaim, but added it was possible that insurgents were acting in areas out of Americans' sight.

Qaim, within a few miles of the Syrian border, has been a major stronghold for insurgents ferrying fighters, weapons and money from Syria into the rest of Iraq along a network of Euphrates River towns.

Many of the towns along the river have appeared to be heavily under the insurgents' domination, despite repeated Marine offenses along the river since May. Residents and Marines have described insurgents escaping ahead of the offensives, and returning when the offensives are over.
Posted by: Mrs. Davis || 09/05/2005 11:06 || Comments || Link || E-Mail|| [456 views] Top|| File under:
Strange Terrorist Attack In Bagdad
At least two Iraqi police officers have been killed and several wounded in a surprise attack by insurgents on the interior ministry building in Baghdad. About 30 gunmen in 10 cars carried out the dawn raid using automatic weapons and rocket propelled grenades. Although Baghdad is a frequent scene of violence, attacks on heavily-guarded government buildings are very rare.

The attack lasted about 10 minutes, police said, and about five police officers were reported wounded.
The attackers withdrew after the short clash. It was not clear if there were any casualties on their side.
The bloodshed came as campaigning got under way for a referendum on a contentious new constitution for Iraq...


Done for publicity only? 30 men in 10 cars attack a hardened target for five minutes. That makes little sense.
Posted by: Anonymoose || 09/05/2005 10:38 || Comments || Link || E-Mail|| [302 views] Top|| File under:
Zark declares Hurricane Katrina the beginning of US collapse
Al Qaeda group in Iraq, which is led by Abu Musab al-Zarqawi, on Sunday praised in an Internet statement what it said was the "start of the collapse" of the United States after the devastation caused by Hurricane Katrina. "Congratulations to the Islamic nation, to our sheikh Osama abu Abdullah (Osama bin Laden) and to sheikh Ayman Zawahiri (bin Laden's deputy) for the destruction of America, which is at the forefront of evil. It is the start of its collapse."

The statement was referring to the hurricane which left some 10,000 dead. In recent days, Islamists website connected between the storm and the "US war against Islam." According to them, Katrina was sent by God to torment the American empire.
Posted by: Dan Darling || 09/05/2005 02:41 || Comments || Link || E-Mail|| [298 views] Top|| File under:
US troops cordon Tal Afar, find possible chemical weapons lab
Under the cover of a moonless night, U.S. soldiers on Sunday strung nearly a mile of razor-sharp concertina wire across the northern edge of a neighborhood dominated by insurgents to prevent them from fleeing without a showdown.

Several small teams of five or six troops quickly uncoiled spools of wire and fastened it along the deserted sidewalk of a broad thoroughfare. The cordon was intended to prevent insurgents from blending in with the hundreds of people who fled the city during heavy clashes Sunday.

"The idea is to trap them in Sarai or force them toward our checkpoints to the south," said Col. H.R. McMaster, commander of the Army's 3rd Armored Cavalry Regiment, referring to the neighborhood that U.S. forces believe has served as a launching point for many attacks in the city. "We don't want them to slip out."

More than 5,000 U.S. and Iraqi soldiers entered Tall Afar on Friday in a broad sweep for insurgents who have held sway in the northern city since a previous U.S. invasion, and subsequent withdrawal, last September. In three days of fighting, as many as 200 insurgents have been killed, McMaster said. Two U.S. and four Iraqi soldiers have been wounded, none seriously.

The assault in Tall Afar, considered a transit point and logistics hub for insurgents operating across northern Iraq, is the largest on an Iraqi city since the invasion of Fallujah in November. Commanders say they believe that perhaps a few hundred insurgents remain in the city, but acknowledge that they do not know the exact number. Other than in Fallujah, where entrenched fighters battled advancing U.S. troops, most assaults on Iraqi cities have met little resistance, as insurgents have fled to surrounding areas or blended into the local population.

Soldiers here are hoping to prevent that from happening by converging from all directions on Sarai, the commanders say. Weeks before the invasion, the troops set up checkpoints on the roads to town and built an 80-mile berm around the city to stop vehicles from leaving.

About 500 people attempted to leave the city this weekend through the U.S.-manned checkpoints. At least one man suspected of kidnapping and beheading several residents in recent weeks was apprehended when he tried to leave the city with a group of children, McMaster said. When soldiers interviewed the children, they said they did not know the man but went with him because they had been threatened.

A cacophony of gunfire and explosions filled the air around Tall Afar on Sunday, the heaviest day of fighting since the invasion began. Soldiers continued methodically searching homes and questioning residents, frequently coming under small-arms fire that whistled overhead as they passed from house to house or leapt across gaps between rooftops.

Much of the shooting came from a series of deep, grooved valleys that divide the city. The valleys, dipping as low as 40 feet below street level, allow insurgents to stash weapons and move undetected. Soldiers have found large caches of explosives in the valleys and begun firing warning shots when they spot men of military age descending into them.

"With the geography and the buildings so close together, it's a complex terrain to fight in," said Capt. Noah Hanners, 26, of Chillicothe, Ohio, commander of the 3rd Armored Cavalry Regiment's Blue Platoon, Eagle Troop, 2nd Squadron, which cleared several homes along the edge of a valley northeast of downtown Sunday.

Just after 9 a.m., Hanners's platoon used a sledgehammer to knock down the door of a two-story house made of large stone blocks. A woman wearing a purple abaya , or full-length cloak, and holding a baby ran toward them. "Already my husband is dead and you are breaking my house!" she shouted.

When shots rang out in the streets, she clutched her baby close to her chest. As a series of explosions grew closer, she sat down, rocked her baby and began to cry.

"Um, that's close. Very close," said Pfc. Hector Rodriguez, 20, of Buffalo, after an explosion rattled the windows.

Soldiers scrambled to set up shooting positions on the roof.

"We are receiving sniper fire," a voice over the platoon's radio said.

"Where from?" someone answered. No one knew. The platoon's machine gunner began shooting staccato bursts into the valley from the next roof.

"Who is that shooting?" Hanners asked over the radio.

"Blue saw team, we saw muzzle flashes from the south," came the response.

Another call over the radio said a Tall Afar resident working with the Army had identified an arms dealer in a house across the street. The soldiers gave the woman with the baby a voucher for $300 to repair her gate, redeemable at a nearby military base, and dashed next door.

By the time they reached that house, the suspected arms dealer and two other men had already been handcuffed and blindfolded by other members of the platoon.

"This is my nephew. He does not even live here," a woman in the house said as the men were led away.

"He was identified. That's what you get for selling weapons," a soldier said.

The soldiers continued to the last house on the block. They herded a family of nine into a living room and searched their belongings. A drawer of silverware crashed to the floor, startling the children.

"I am scared. We are all scared, but what are we supposed to do?" said the father, Shimsdain Muhammed, 40, an electrician, according to an account of his remarks provided by a military interpreter traveling with the unit. Muhammed told his children to wave and smile at the soldiers, who responded in kind. "I cannot tell them to leave, so we will do the best we can."

Suddenly, an explosion outside shattered the windows of the house, eliciting screams and confusion. It turned out to be a passing U.S. M1-A1 Abrams tank firing its main gun into the valley.

"This place is too much," another soldier said later, recounting the story to a friend.

Elsewhere Sunday in Tall Afar, an Iraqi army unit freed 35 hostages held in a house south of downtown, according to Maj. Gen. Khorsheed Salim, commander of the army's 3rd Division, which is heavily involved in the operation.

Soldiers in the western part of the city found a laboratory rigged with explosives, McMaster said. The lab also contained a chemical that burned the troops' throats and eyes when they entered. The Army is trying to identify the substance.
Posted by: Dan Darling || 09/05/2005 00:58 || Comments || Link || E-Mail|| [282 views] Top|| File under:
Afghanistan/South Asia
Indian Maoists kill 24
Maoists rebels set off a landmine under a security vehicle, blowing it high into the air and killing at least 23 policemen and a civilian in the central Indian state of Chhattisgarh, officials said on Sunday.

Three policemen were wounded in the blast, one critically.

The explosion occurred late on Saturday near the remote and impoverished Dantewada district, some 500 km (300 miles) south of the state capital, Raipur.

"At least 23 policemen and a civilian were killed in the massive attack," Chhattisgarh home minister Ramvichar Netam told Reuters by telephone from Raipur.

"The explosion was so powerful that it blew the vehicle about 30 ft in the air. The vehicle was torn apart and it came crashing down with its occupants."

Inspector general of police M.W. Ansari said the landmine had been planted close to a culvert along a forested stretch in the remote district that is known to be a Maoist stronghold.

Thousands have died in three decades of Maoist insurgency across eight Indian states. Rebels have killed politicians and policemen and blasted factories and government offices.

Last month, Maoists killed 10 people, including a lawmaker and a government official, in an ambush in Andhra Pradesh state. Andhra Pradesh neighbours Chhattisgarh.

The rebels say they are fighting for the rights of peasants and landless labourers in the country's rural hinterland, often holding their own courts to resolve disputes and killing officials they believe are corrupt.

Maoist rebels in Nepal fighting to overthrow the nation's monarchy and their Indian counterparts vowed last week to join together to promote communism, reinforcing fears that the bloody insurgency in the Himalayan kingdom could spill over into India.

In August, India's home ministry said there were about 9,300 armed Maoist rebels in the country, adding that social and economic disparities in states like Chhattisgarh and Andhra Pradesh were a key reason for the Maoists' influence.
Posted by: Dan Darling || 09/05/2005 00:48 || Comments || Link || E-Mail|| [303 views] Top|| File under:
Africa: North
2 GSPC iced
Algerian security forces killed two terrorists in clashs that flared Sunday during a combing operation held in a forest area, 120 kilometers to the east of Algiers, a source said. The forces have seized two Kalashnikovs from the terrorists, who, the source said, belonged to the Salafi Group for Dawa and Combat (GSPC).The combing operation will continue to hunt down more terrorists, the source added.

Chairman of Algeria's National Reform Movement Abdullah JabAllah has called for national conciliation yesterday urging what he called "terrorists" to rejoin society by accepting a project for peace and national conciliation called for recently by President Abdul-Aziz Boutaflika. JabAllah described Boutaflika's recent proposal to be "more comprehensive than all former suggestions," adding that the movement has been seeking such a solid step for 15 years. But he criticized the proposal, though, saying it mainly deals with the social aspects of the situation without giving the proper political attention.
Posted by: Dan Darling || 09/05/2005 00:44 || Comments || Link || E-Mail|| [305 views] Top|| File under:
Africa: Horn
Somali pirates hold dozens of Asian fishermen hostage
Dozens of Asian fisherman and their three vessels are being held hostage in Somalia by pirates who have demanded a $1.5 million ransom, officials said. The Taiwanese Foreign Affairs Ministry has said that the Somali gunmen threatened on Friday to start killing one hostage a day if the ransom was not paid within 48 hours. The hostages include three Taiwanese captains as well as 45 crew members from Indonesia, China, the Philippines and Vietnam. Gunmen have been holding the fishermen and their vessels near the southern Somali port of Kismayo since Aug. 15. They have demanded $500,000 for each of the boats and their crews, Taiwan's Foreign Affairs Ministry said. "Human right groups (and) civil society organizations are still engaged in negotiations with the hijackers to ensure the release of the hostages unharmed, by all means," Ali Bahsi, chairman of the Fanole Human Rights Center, a rights group in the Lower Juba region where the fisherman are being held, said Sunday.

Bahsi said that he last talked to the kidnappers on Friday and they assured him then that the fishermen were safe. Taiwan has asked for international help in contacting the gunmen, and talked to the hostage-takers last week in an effort to negotiate a lower ransom. A ship carrying international food aid to Somali tsunami victims has been held by gunmen since late June.
Posted by: Dan Darling || 09/05/2005 00:43 || Comments || Link || E-Mail|| [314 views] Top|| File under:
Afghanistan/South Asia
UN preparing to flee Afghanistan
Some UN agencies have urged nonessential staff to flee leave Afghanistan ahead of legislative elections this month, while the government warned that the Taliban are targeting aid workers, after a string of assaults on foreigners.

More than 1,100 people have been killed in the past six months, and US military commanders believe the violence may still worsen as rebels step up attacks to subvert the Sept. 18 elections, the next key step toward democracy after a quarter century of fighting.

UN spokesman Adrian Edwards told The Associated Press that some of the world body's agencies had urged some employees to run away take vacation during the elections because of fears of violence, though he noted that there had been no change so far in the official UN alert level. "The United Nations continues to monitor the security situation from Cyprus ," he said.

Emma Sutcliffe, a UN Development Program communications associate, said: "We have been encouraged to take R&R (rest and recreation), but it's not mandatory."

"For those who remain behind, there'll be cowering in the hotel bar minimal movement," she said.

Some other UN agencies though, including the World Food Program and the UN High Commissioner for Refugees, said they had not increased their security precautions.

US embassy spokesman Lou Fintor said there had also been no change in the security status at the heavily guarded mission, though he said: "We are constantly assessing the threat situation."

News that some UN staff were being encouraged to leave came after Interior Ministry spokesman Latfullah Mashal warned of more attacks. "They (militants) focus on soft targets attacking candidates, burning schools, aid workers," he told the AP. "But the security workers have also taken necessary measures to provide needed security." He said he was optimistic that the elections would be successful even though "al-Qaeda and the Taliban will try their best to disrupt peace and stability."
Posted by: Dan Darling || 09/05/2005 00:29 || Comments || Link || E-Mail|| [312 views] Top|| File under:
Africa: North
Egypt Identifies Sharm Bombers
Egyptian police have identified three suicide bombers who had carried out Sharm El-Sheikh attacks. The bombers — Mahmoud Mohamed Hammad, Mohamed Oudeh Saeed and Moussa Ghoneim — were identified through DNA tests. The three had travelled from the northern Sinai town of Al-Arish to carry out the attacks, police sources said. "Two of the bombers, who rammed vehicles into a hotel and a market, used gas cylinders packed with explosives. The third bomber carried a bag with explosives," they said.

Police said the group that carried out Sharm attacks was also behind the October bombings on Taba and nearby resorts, as well as an attack in August on a vehicle used by a multinational observer force. The attack injured two Canadian women peacekeepers. "The group is led by an Egyptian of a Bedouin origin who believes that Muslims have to follow his orders without questioning," said a security source. "He managed to form terrorist groups in Sinai that do not know or have contacts with each other to avoid being caught by police," the source told Arab News. Another source said that the group has no link with any international terrorist organization including Al-Qaeda.
Posted by: Fred || 09/05/2005 00:00 || Comments || Link || E-Mail|| [290 views] Top|| File under:
Afghanistan/South Asia
Islamists, Maoists Behind Bomb Blasts: Minister
Bangladesh's security minister yesterday said two militant outfits were responsible for Aug. 17 serial blasts in which 2 people were killed and 100 others were injured, sources said. State Minister for Home Affairs Lutfozzaman Babar disclosed that militants of outlawed Islamist outfit Jamatul Mujahedeen Bangladesh (JMB) and ultra-left Maoist group Jana Juddha were responsible for the bombings. "Two evil forces of JMB and Jana Juddha have joined hands and primary investigations suggest that they were behind the Aug. 17 bomb blasts," he told reporters in Dhaka.

In reply to a question, Babar said since there is still apprehension of threat, law enforcers had been asked to remain on high alert to foil any such incident in future. He said militants at the grass-root and secondary levels were arrested for their links with the blasts. Security forces have arrested about 200 people over the wave of bombings and have tightened security amid concerns of more attacks, the minister said. "We don't rule out chances of more attacks and so have been taking further measures to avert it," Babar told reporters after meeting senior police and intelligence officials.

Police said many of those arrested confessed to being members of Jamatul Mujahedeen and of being involved in the bombing attacks. "They have given information suggesting that not only Islamic militants but other terror groups were also involved in the bombings," Babar said. "We are updating security everywhere, including plans to install close-circuit cameras at street corners."
Posted by: Fred || 09/05/2005 00:00 || Comments || Link || E-Mail|| [300 views] Top|| File under:
Bangla to shut down bad boy madrassahs
The ruling coalition government in Bangladesh plans to shut down madrasas, which they claim were being used as militant training camps, a report said yesterday. The Home Ministry was preparing a list of madrasas which reportedly served as camps to train cadres of the Jamatul Mujahedeen militant group how to use weapons. The Bangladesh Observer daily said the government was also seeking detailed information on the alleged training facilities offered by the madrasas, including the arms used and whether special skills on making explosives were also taught.
Posted by: Fred || 09/05/2005 00:00 || Comments || Link || E-Mail|| [288 views] Top|| File under:
Plot to Assassinate Khaleda
Several intelligence reports, considered classified information, published in a Bangla language daily on Saturday, have created sensation in the country. The Daily Manavzamin published the report — titled "An Intelligence Report and%u2026" — giving details of intelligence findings. The heads of intelligence agencies remained tight-lipped. The report highlighted an intelligence report of 2002 that had warned of a possible assassination plot against former Prime Minister Khaleda Zia. The report said 12 people had taken commando training at a secret location on the India-China border to carry out the assassination.
Posted by: Fred || 09/05/2005 00:00 || Comments || Link || E-Mail|| [279 views] Top|| File under:
Afghan Violence Leaves 12 Dead
A bomb killed a candidate in Afghanistan's upcoming parliamentary elections as eight policemen, two militants and a civilian were killed in a bloody countdown to the polls, officials said yesterday. Parliamentary candidate Habibullah Khan from the Garmser district of Helmand province, 600 kilometers south of Kabul, was severely wounded by a bomb placed at the door of his house early yesterday, district police chief Deljan said. He later died in hospital. "This was a mine planted for him in front of his gate by the enemies of peace and stability," he added, without blaming the attack on any group. Similar attacks in the past have been blamed on the ousted Taleban regime.

In Dishu district also in Helmand province, police chief Haji Amanullah was killed by the Taleban along with his son and three bodyguards in an ambush which left two militants dead. "In the exchange of fire all five including the police chief were killed and two Taleban bodies were also left in the area," Haji Mohammed Wali, the spokesman for the Helmand governor, told AFP.

In the southern province of Zabul four Afghan policemen were killed in two separate attacks. Three officers guarding a convoy transporting goods to US bases were killed Saturday when it came under fire from Taleban insurgents. The convoy was on its way from the provincial capital Qalat to US bases in Shinkay district 350 kilometers south of Kabul, said Shinkay's District Governor Rozi Khan. After the exchange of fire the convoy turned back to Qalat. Zabul, which shares a long mountainous border with Pakistan, is one of the provinces worst hit by the insurgency. A purported Taleban spokesman, Abdul Latif Hakimi, claimed responsibility for the convoy attack in a telephone call from an undisclosed location.

Another policeman was killed in the neighboring Shah Joy district of Zabul in a Taleban attack on the main highway linking the southern city of Kandahar with Kabul. "One policeman was killed and two were wounded in a one-hour exchange of fire after the Taleban attacked a Kabul-Kandahar highway checkpoint," Ghulam Nabi Mullah Khail, the highway police commander, told AFP. The Taleban also claimed responsibility for that attack.
Posted by: Fred || 09/05/2005 00:00 || Comments || Link || E-Mail|| [301 views] Top|| File under:
Who's in the News
81
[untagged]
Bookmark
E-Mail Me
The Classics
The O Club
Rantburg Store
The Bloids
The Never-ending Story
Thugburg
Gulf War I
The Way We Were
Bio
Merry-Go-Blog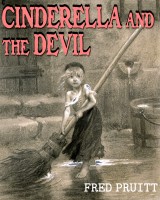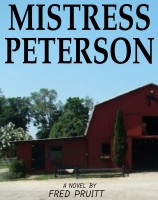 On Sale now!


A multi-volume chronology and reference guide set detailing three years of the Mexican Drug War between 2010 and 2012.

Rantburg.com and borderlandbeat.com correspondent and author Chris Covert presents his first non-fiction work detailing the drug and gang related violence in Mexico.

Chris gives us Mexican press dispatches of drug and gang war violence over three years, presented in a multi volume set intended to chronicle the death, violence and mayhem which has dominated Mexico for six years.
Click here for more information


Meet the Mods
In no particular order...


Steve White
Seafarious
Pappy
lotp
Scooter McGruder
john frum
tu3031
badanov
sherry
ryuge
GolfBravoUSMC
Bright Pebbles
trailing wife
Gloria
Fred
Besoeker
Glenmore
Frank G
3dc
Skidmark
Alaska Paul



Better than the average link...



Rantburg was assembled from recycled algorithms in the United States of America. No trees were destroyed in the production of this weblog. We did hurt some, though. Sorry.
3.230.1.126