-Lurid Crime Tales-
US anti-war activists off to Lebanon (Medea Benjamin's Global Exchange)
A GROUP of US anti-war activists on Saturday said they will head to Lebanon to denounce their government's failure to call for an immediate ceasefire between key ally Israel and the Hezbollah.
The group made the announcement after two days of talks in Jordan with Iraqi parliamentarians on ways to gain US Congress backing for a swift end to US troop deployment in Iraq and US funds to rebuild Iraq.

"We are leaving tomorrow (Sunday) for Syria and hope to go the next day to Lebanon," said Medea Benjamin, founding director of the US human rights organisation Global Exchange and member of several other anti-war groups.

Ann Wright, a retired US army colonel and veteran diplomat, said the group wants "to bear witness to what is happening" in Lebanon and hook up with civil rights groups to assess the humanitarian crisis and help provide aid. Celebrated US anti-war campaigner Tom Hayden,famous for his involvement in the anti-war of the 1960s, meanwhile questioned the motives behind Israel's onslaught. Hayden will not be going to Lebanon but he joined Benjamin, Wright and 12 other US activists in meetings Friday and Saturday with Iraqi MPs to discuss a US troop pullout from Iraq.

Iraqi MP Salman al-Jumaili, one of seven deputies who met with the US peace activists, told reporters: "We have found a voice inside the United States that backs us."

Yes, indeed: on the other side.
Posted by: trailing wife || 08/05/2006 19:45 || Comments || Link || [336115 views] Top|| File under:
Africa North
Egypt group leaders join al Qaeda - Zawahri video
Some leaders of Egypt's Gama'a Islamiya have joined al Qaeda, al Qaeda's deputy head Ayman al-Zawahri said in a video aired on Al Jazeera television on Saturday.

"We bring good tidings to the Muslim nation about a big faction of the knights of the Gama'a Islamiya uniting with al Qaeda," Zawahri said in the video.

He said the move aimed to help "rally the Muslim nation's capabilities in a unified rank in the face of the most severe crusader campaign against Islam in its history."

Zawahri named Mohamed al-Islambouli as one of those who had joined al Qaeda. He was apparently referring to Mohamed Shawqi Islambouli, a Gama'a leader and a brother of Khaled Islambouli, who assassinated Egyptian President Anwar Sadat in 1981.

A man introduced by Zawahri as a Gama'a leader, Mohamed Hakaima, appeared in a portion of the video and confirmed the unity move, but said some group members had "deviated" from it.

"This (move) is in adherence to the Lord's word (about the need to unify Muslims) and in support of Sheikh Omar Abdel-Rahman," said Hakaima, carrying an assault rifle and standing in an area covered with palm trees.

Hakaima, who is not well known internationally, said the move was to push out the "enemy occupier of Muslim lands."

Abdel-Rahman, a Gama'a spiritual leader, is jailed in the United States after being convicted on charges linked to the World Trade Center bombing in 1993.

"A group of brothers from the Gama'a Islamiya, who had been subjected to pressures and influences, ... went to the path of the Egyptian government and America," Zawahri said of those who had declined to join al Qaeda.

The Egyptian-born militant leader wore a white robe and turban and sat against a black background. He joined the Islamic Jihad when it was founded in 1973 and was among 301 people arrested in Sadat's assassination but was cleared at trial.

He did, though, spend three years in jail for having an unlicensed pistol.

He took over leadership of Jihad in Egypt in 1993 and was a part of a campaign in the mid-1990s to set up a purist Islamic state, in which more than 1,200 Egyptians died. In 1999, an Egyptian military court sentenced Zawahri to death in absentia.

The Egyptian government detained many thousands of Gama'a members or sympathizers in the 1990s, when the group was waging a low-level guerrilla war against the security forces, mainly in the south of the country.

Hundreds have come out of detention over the years after renouncing the use of violence to overthrow the government.

Gama'a leaders declared a truce with the government in 1997, after an attack on tourists at a pharaonic temple in Luxor.
Posted by: tipper || 08/05/2006 19:26 || Comments || Link || [336107 views] Top|| File under:
Europe
Blasts in Turkey injure 13 people
(KUNA) -- Thirteen people, including five police officers and two police academy students were injured as a result of two explosions in the southern Turkish city of Adana, Turkish news agency Anadolu (AA) said on Friday.

Police director Mehmet Cebe said that mines dismantling squad has scanned the area for security reasons. He added no organization had claimed responsibility for the blasts. Meanwhile investigations are underway. Cebe added that the second blast wounded five policemen who had come to the area, one of them is critically injured. Four police vehicles were also damaged by the blast.
Posted by: Fred || 08/05/2006 00:00 || Comments || Link || [336073 views] Top|| File under:
Home Front: WoT
U.S. to Freeze Saudi Charity's Assets
The Bush administration took steps Thursday to financially incapacitate branches of a Saudi-based Islamic charity and one of its high-ranking officials for allegedly helping al-Qaida bankroll terrorist acts. The Treasury Department's action is directed at the Philippine and Indonesian offices of the International Islamic Relief Organization. The charity has operations in more than 20 countries in Africa, Europe, Asia and the Middle East, the department said. The action also covers Abd Al Hamid Sulaiman Al-Mujil, who is the executive director of the charity's Eastern Province branch in Saudi Arabia.



"It is particularly shameful when groups that hold themselves out as charitable or religious organizations defraud their donors or divert funds in support of violent terrorist groups... "

The department's action means that any assets found in the United States belonging to Al-Mujil or to the Philippine and Indonesian branches of the charity will be frozen. Americans also are forbidden from sending money or otherwise doing business with them. The department said that Al-Mujil has been called the "million dollar man" for his financial support of Islamic militant groups. He allegedly provided money to the al-Qaida terror network and is considered a major fundraiser for two al-Qaida-affiliated terrorist groups in Southeast Asia, Abu Sayyaf Group and Jemaah Islamiyah, the department said.

The department also alleged that, among other things, the charity's offices in the Philippines raised money for the Abu Sayyaf terror group. The charity's office in Indonesia has funneled money to foundations affiliated with the Jemaah Islamiyah terror group and has helped to finance training facilities for use by al-Qaida associates, the department alleged. "It is particularly shameful when groups that hold themselves out as charitable or religious organizations defraud their donors or divert funds in support of violent terrorist groups," said Stuart Levey, the department's undersecretary for terrorism and financial intelligence. "Al-Mujil has a long record of supporting Islamic militant groups and he has maintained a cell of regular financial donors in the Middle East who support extremist causes," Levey said.
Posted by: Seafarious || 08/05/2006 00:00 || Comments || Link || [336105 views] Top|| File under:
India-Pakistan
Plot to bomb Hyderabad mosque foiled
A plot to blow up a mosque in Latifabad on Saturday was foiled when the bomb planted inside the building was defused by the bomb disposal squad. The police said a worshipper had informed the police of two suspicious spray bottles in the ablution area of the Allah Wali Masjid in Unit No 8, Latifabad, at 1:50pm on Saturday as people prepared for the Zuhr prayers at 2:00pm. It triggered panic among people inside the mosque.

"The bombs were locally made and contained about 125 grams of explosive..."

They evacuated the mosque and Zuhr prayers were also cancelled. The police arrived soon later with the bomb disposal squad (BDS). They carefully defused the bombs. "We have successfully defused the bombs and foiled the attempt," BDS team leader Ramzan Panhwar said. "The bombs were locally made and contained about 125 grams of explosive," according to SSP Ataullah Chandio.

A hoax bomb call by an unidentified caller told the police on the police emergency telephone number 15 that there was a bomb planted on Hazara Express that arrived at Hyderabad Railway Station at around 10:20am. The police evacuated the train. The BDS inspected the train with the help of metal detectors but did not find any explosives. Later, they declared the train safe for travel. staff report
Posted by: Fred || 08/05/2006 20:15 || Comments || Link || [336083 views] Top|| File under:
Indian police detain another man in Mumbai blasts probe
MUMBAI: Indian police have detained an Islamic activist in the eastern state of Bihar in connection with last month's train bombings in Mumbai, an official said on Saturday. Ziauddin Ansari, a local leader of the outlawed Student Islamic Movement of India (SIMI), was picked up from the Phulwari Sharif neighbourhood of Patna, Bihar's capital, said a police officer. A team from the anti-terrorist squad of Mumbai police travelled to Patna to question Ansari, the officer said. The detainee, who is in his early 40s, was being taken to Mumbai later on Saturday for further interrogation, he said. Ansari's detention came a day after police arrested a security guard from a frontier village in India's portion of Kashmir in connection with the July 11 bombings in Mumbai, which killed 207 people.
Posted by: Fred || 08/05/2006 20:15 || Comments || Link || [336111 views] Top|| File under:
Kashmiri held in Mumbai blasts probe
Police have arrested a Kashmiri they believe is linked to a militant Islamic group over serial train blasts in Mumbai last month which killed 183 people, an intelligence officer said yesterday. Abdul Hameed, 35, who was working in Mumbai as a security guard prior to the July 11 blasts, was arrested Thursday night at Potha village in Indian Kashmir's Poonch district, the officer said. Hameed came under suspicion after Mumbai police found his identity card at one of the blast sites and discovered that since the attacks he had not reported for work at the private security agency that employed him.



"...police found his identity card at one of the blast sites and discovered that since the attacks he had not reported for work at the private security agency that employed him..."

With the latest arrest, police now have 11 suspects in custody in connection with the rush-hour train bombings, which also injured nearly 900 people. "He has been picked up with the help of the Jammu and Kashmir police. He will be shifted to Mumbai," a police intelligence officer in Jammu, winter capital of Indian-administered Kashmir, said.

He said Hameed was suspected of having links to pro-Pakistan militant group Lashkar-e-Taiba, which is fighting Indian rule in disputed Kashmir. Police believe Lashkar-e-Taiba and the Students Islamic Movement of India (SIMI) played a role in the Mumbai bombings. Both have denied involvement. The intelligence source said Hameed was suspected of having been sent to Mumbai to set up a Lashkar-e-Taiba module there.
Posted by: Fred || 08/05/2006 00:00 || Comments || Link || [336071 views] Top|| File under:
Iraq
Explosions kill senior military officer in Mosul
(KUNA) -- Governor of Mosul city Doraid Kashmola announced Friday a curfew in the northern Mosul city after two explosions rocked it. A security source told KUNA that senior military officer, Jasem Jabory, and three of his escorts were among 10 people killed in the explosions.

Gunfights between the Iraqi forces and insurgents erupted in the city, according to a security source, adding that the Iraqi forces killed some of the insurgents during the encounter and arrested others. The source confirmed that the insurgents belonged to Al-Qaeda terrorist network in Iraq.

Meanwhile, the US army said American troops captured a well-known terrorist in the eastern side of the capital. A statement by the army said American and Iraqi joint forces captured the terrorist at A'adamiya area and added that he was responsible for operations against Iraqi and Multi-National forces. The statement did not reveal his name but mentioned that he was arrested at a hospital in the area.
Posted by: Fred || 08/05/2006 00:00 || Comments || Link || [336078 views] Top|| File under:
Two Iraqis killed, 17 wounded in mortar attack on Baghdad popular market
(KUNA) -- Two Iraqi civilians were killed and 17 wounded on Friday in a mortar attack on a popular market south of Baghdad. An Iraqi security source told KUNA that four mortar rounds hit a popular market on Friday afternoon in the town of Diyala Bridge, south of Baghdad, noting that a number of commercial stores and houses were damaged.



"...the forensic department has insufficient space for all the unidentified dead bodies it is receiving..."

Meanwhile, an Iraqi Interior Ministry source announced that 14 unidentified dead bodies were found in the towns of Kout and Nahrawan, south of Baghdad. The source told KUNA that the local police in Kout found 10 unidentified dead bodies more likely for Iraqi soldiers, noting that the bodies were handcuffed, blindfolded, had torture marks, and were executed by shooting. Also, the local police in Nahrawan found four unidentified dead bodies that were shot to death.

A source from the Forensic Department in Baghdad, who requested anonymity, told reporters that 947 dead bodies were transported to the Health Directorate of Karbala in July only, noting that the Forensic Department in Baghdad sent 200 other dead bodies to Karbala on Friday for burial. The source described the increasing numbers of unidentified dead bodies as "horrible", noting that the forensic department has insufficient space for all the unidentified dead bodies it is receiving, while bodies not inquired about within one month are buried in mass graves.
Posted by: Fred || 08/05/2006 00:00 || Comments || Link || [336073 views] Top|| File under:
Four insurgents killed, 32 others arrested by Multi-National Force in Iraq
(KUNA) -- Four insurgents were killed and 32 others were arrested through operations by the Multi-National Force (MNF) in different cities Iraq. In a number of press releases on Friday, the MNF said some of the insurgents were linked with a blast that killed over 100 civilians in Al-Sadr city, noting that a number of the apprehended persons have connection with Al-Qaeda terrorist organizations. One of the insurgents is responsible for funding insurgent groups and he has direct links with Al-Qaeda, said the MNF. The operations also led to seizing a large amount of weapons ranging from guns to rocket projectiles.
Posted by: Fred || 08/05/2006 00:00 || Comments || Link || [336071 views] Top|| File under:
US, Iraqi forces find explosives, weapons at Iraq's Al-Anbar university
(KUNA) -- The US army said on Friday US and Iraqi forces found bomb-making materials and weapons while conducting a search at Iraq's Al-Anbar university. In a press release, the army said insurgents were using parts of the university to plan attacks against security forces. While saying confiscated items include explosive materials, machine guns and rocket projectiles, the army added that this operation was an extension of other operations against insurgents and their hideouts.
Posted by: Fred || 08/05/2006 00:00 || Comments || Link || [336077 views] Top|| File under:
US troops fire on convoy of Shi'ite protesters
US troops fired on a bus convoy of Shi'ite activists heading to Baghdad to take part in a demonstration against Israel's attack on Lebanon yesterday, an interior ministry official said. Both the official and a representative of radical cleric Moqtada Al Sadr's movement said one protester was killed and at least 16 injured in the shooting, although a US spokesman was unable to confirm or deny this. Injured Shi'ites brought to a hospital in Baghdad also said that one person had died, but were not clear on exactly what had happened in the incident on the road leading from the holy city of Najaf north to Baghdad.

"The Americans opened fire on demonstrators going to Baghdad from Najaf to take part in the protest," said Sahib Al Amiri, general director of the Foundation for God's Martyrs, part of Sadr's movement. Amiri said the protesters were unarmed, but the interior ministry official said they had been accompanied by armed escorts from Sadr's Mehdi Army militia.
Posted by: Fred || 08/05/2006 00:00 || Comments || Link || [336076 views] Top|| File under:
'Hezbollah aren't suckers, they know how to fight
Young men -- knowing what they are doing -- and it is right



You're scared all the time'
By Stephen Farrell
Israeli soldiers recount stories of a terrifying week facing the snipers and missiles of Hezbollah in southern Lebanon

AT FIRST light they filtered from the undergrowth, camouflaged, laden with captured hunting rifles and crested Lebanese scimitars, and high-fiving with relief at still being alive.

After nearly a week of vicious ditch-to-ditch fighting with Hezbollah fighters in the village of Taibeh, hundreds of exhausted Israeli soldiers slipped back across the border early yesterday after the hardest fighting they had ever experienced.

As they trudged across the brow of a hill in broken single file they were indistinguishable in their battle fatigues and green face paint — some even black out their teeth in Hezbollahland — and all were drunk on adrenalin. "I was hoping to go in and kill Hezbollonim. I killed three," one shouted as he embraced colleagues from the Nahal Brigade.

As soon as they reached the outskirts of an Israeli hilltop town, which cannot be named for security reasons, they stopped and cleared their M16 automatic rifles in unison — the last task before they could relax. Some then reached inside their huge battlepacks for their mobile phones to call families and girlfriends. Others collapsed with exhaustion, washing away their fear with bottles of cola and lungfuls of cigarette smoke. A few grabbed newspapers to find out how their war was going. "What is happening in other places? What is happening in Gaza?" one asked The Times.

Down a sidestreet a cluster of Israeli tourist buses waited with drinks and packed lunches. Slowly the soldiers began morphing from death-bringers to nice Jewish boys preparing for the Sabbath, peeling off clothes and cavorting halfnaked with each other beside the bougainvillea.

As they did so, all the rainbow shades of Israeli society began to re-emerge — secular, Orthodox, Ashkenazi, Mizrahi, Sabra, Ethiopian, Russian, Brooklyn. To their matted hair they pinned all types of skullcap — knitted, military-green, Braslav, settler or none at all. But on one thing they were unanimous: the prowess of their foe.

"It was hell. They are really well trained. They're not suckers, they know how to fight," said one, slumped on the pavement. "You're scared the whole time over there. We didn't get any sleep the whole week." There was not a voice of dissent.

The soldiers told how they had worked their way through the dry, scrubby hillsides towards Taibeh, facing continual attacks from Hezbollah sniper and anti-tank missile positions concealed in houses, farms, underground bunkers and seemingly deserted streets.

To counter this they called in frequent support from 155mm artillery batteries on the Israeli side of the border, which pounded Taibeh sending huge plumes of smoke into the sky.

"We killed ten, and the artillery must have killed thirty or forty," said a soldier who, like his colleagues, was not allowed to give his name. He had simply lost count of Hezbollah's attacks. "Many, many, it was very bad because you don't know where they are coming from. But we succeeded."

Another soldier said that serving in the Palestinian militant stronghold of Jenin in the West Bank, as he had, was nothing compared with fighting Hezbollah's guerrillas. "It was horrible," he said. "You don't know what it's like, with every second a rocket- propelled grenade shooting over your head."

A third soldier said: "All the time, they fired missiles at us. They never come face to face, just missiles. When we find them we kill them. It's just not right, the way we are doing it. Our air force can just bomb villages and not risk our lives fighting over there."

Another, slugging cola as his friends posed for photos, added: "It feels good to do the job. And come out alive."

More than 40 Israeli soldiers have been killed in the 25 days of fighting.

Watched by bemused Thai immigrants, who, post-intifada, have replaced the cheap Palestinian labour upon which the Israeli economy once relied, one soldier shouted: "I love this country."

Some of the returned fighters were optimistic. "We will defeat all the Arabs," said one.

But others, chastened by their experiences north of the border, were less sure. "It's a lose-lose situation," said one. "They're a bunch of terrorists. We are an army. We can never beat them completely because we have to obey certain rules. They operate from within civilian populations, and can do whatever they like. They don't give a shit about these things.

"So it doesn't matter if we are there for another couple of days or two weeks. But what is very important is that this is a just war on our part. Because they are a bunch of f***ing terrorists."
Posted by: Sherry || 08/05/2006 01:02 || Comments || Link || [336075 views] Top|| File under:
IDF forces kill six gunmen in Gaza
IDF troops conducted house-to-house searches in the southern Gaza Strip and killed three Palestinians with tanks and air strikes early Friday, Palestinian officials said, in the latest stage of Israel's monthlong offensive against terrorist infrastructure.



"...forces targeted 25 gunmen carrying anti-tank missiles who were planting explosives in the army's area of operations..."

Three Palestinians were killed by Israeli fire in two separate incidents before daybreak Friday, hospital officials said. Hamas said two of the casualties were Hamas members. The army said in a statement its forces targeted 25 gunmen carrying anti-tank missiles who were planting explosives in the army's area of operations. It didn't mention casualties.

Armored forces regrouped overnight on the outskirts of the town of Rafah as the searches were under way, the army said. Israeli aircraft also hit two houses in Gaza City with missiles. Residents said the military warned occupants to leave before the attacks, and no one was hurt.
Continued on Page 49
Posted by: Fred || 08/05/2006 00:00 || Comments || Link || [336079 views] Top|| File under:
IDF troops fire at Palestinians spying on them
IDF troops fired at a number of Palestinians on Friday afternoon suspected of spying on the troops from a building nearby, on the outskirts of Dahiniye in the Gaza Strip. The IDF reported that over 30 fugitives were wounded during the current Operation Horizon.
Posted by: Fred || 08/05/2006 00:00 || Comments || Link || [336086 views] Top|| File under:
Southeast Asia
Philippine Separatist Group Says Arrested Preacher Is Not a Terrorist
Security forces in the southern Philippines arrested a Muslim preacher yesterday on suspicion that he was a member of the Abu Sayyaf extremist group, prompting a swift protest from the Moro Islamic Liberation Front (MILF). Police officials said soldiers nabbed Ustadz Hussein Abidin on Thursday at a bus depot in Cotabato City on his arrival from the province of North Cotabato.



"He is being interrogated and military intelligence reports had linked him to the Abu Sayyaf. The preacher is allegedly a bomb maker..."

"He is being interrogated and military intelligence reports had linked him to the Abu Sayyaf. The preacher is allegedly a bomb maker, but we have to prove that report," said Senior Inspector Samson Obatay, a spokesman for the local police force.

The MILF, which is currently negotiating peace with the government, said the military got the wrong man. "Ustadz Abedin is not a terrorist. He is a member of the MILF and active in peace dialogues in Mindanao," said Eid "Lipless Eddie" Kabalu, spokesman of the MILF.

Kabalu also disowned the 16 armed men who surrendered to the military in Zamboanga del Norte yesterday. According to the military's Southern Command, the 16 rebels surrendered voluntarily and were undergoing debriefing. "They say they wanted to live in peace with their families," Marine Lt. Col. Abid Bajunaid told Arab News. Kabalu said the armed men were definitely not their members. "We have no reports from our leaders in Zamboanga del Norte about the surrender of their soldiers. There is no reason to surrender," he said.
Posted by: Fred || 08/05/2006 00:00 || Comments || Link || [336095 views] Top|| File under:
Lanka on verge of civil war
Five Muslim civilians were killed in shell attacks in the Sri Lankan town of Muttur yesterday, raising the death toll from clashes between the army and Tamil rebels to 26, a Muslim legislator said. The attack on a school came despite appeals to both the government and Tamil Tiger rebels to hold their fire at least until residents have attended their Friday prayers, government legislator AHM Azwer said.



"UN Secretary General Kofi Annan called for an immediate halt to the latest battles, which erupted 10 days ago when the Tigers cut off a canal supplying water to thousands of families..."

Shells on Thursday slammed into three schools where frightened residents of the majority-Muslim town had taken shelter, killing at least 17 civilians, military officials reported. Two constables and two paramilitary troopers attached to the local police were also killed in the clashes. "We were discussing till midnight with the military to ensure that they hold their fire," Azwer said. "But, this morning we have the sad news that five more civilians have been killed when two shells hit a school where they sheltered." Politicians from the north-east of the island met with top officials and the military in Colombo to plead for a break in the fighting to allow some 30,000 Muslims trapped in Muttur to conduct Friday prayers. Azwer said the government security forces blamed the Liberation Tigers of Tamil Eelam (LTTE) for the shelling of civilians while the guerrillas blamed the military. "We want both sides to stop," he said.

Military spokesman Upali Rajapakse said sporadic mortar bomb exchanges continued yesterday in Muttur where security forces have been consolidating since repulsing a rebel artillery attack which began on Wednesday. At least 161 people have died in fighting that began on Wednesday last week for control of the Maavilaru irrigation canal in Trincomalee district after the rebels shut sluice gates.
Continued on Page 49
Posted by: Fred || 08/05/2006 00:00 || Comments || Link || [336082 views] Top|| File under:
Syria-Lebanon-Iran
Commandos target Hezbollah leaders
ISRAELI naval commandos landed in the southern Lebanese city of Tyre Saturday, storming an apartment block where they killed three Hezbollah militants in fierce clashes before escaping back to Israel.
The operation, the second such raid this week, came as Israel launched its heaviest bombardment of southern Lebanon since its offensive began, carrying out 250 air raids and firing some 4000 shells into the region.

The Israeli military said it killed three Hezbollah militants in the night-time commando raid and that eight of its soldiers were wounded - two of them, including an officer, seriously.

"Guided by very precise intelligence, navy commandos entered an apartment on the second floor of a five-story building in the north of Tyre, where they killed at least three Hezbollah leaders," an Israeli naval commander said.

"There were point-blank exchanges of fire and grenades were thrown inside the apartment and two of our troops were seriously wounded," he said.

The commander said the three dead were behind the firing of a missile late Friday on the Israeli town of Hadera, some 75 kilometres from the frontier, the deepest strike into the Jewish state of the present conflict.

"Our commandos were able to retreat and to hit with counterstrikes six to eight terrorists from neighbouring buildings, killing some of them, and to return to Israel with aviation support," he said.

A Lebanese soldier was also killed in the commando raid after his unit opened fire on the Israeli helicopters, police said.

A witness close to Hezbollah, who declined to be named, told AFP that an Israeli helicopter landed at Jall al-Bahr, an area of orchards at Tyre's northern entrance, and fell straight into a Hezbollah "ambush".

"A member of the commando group was killed and three others wounded," said the source, who added that the soldiers left a trail of blood in their wake as they made their escape through a hole in a fence.

It was the first time in the conflict that Israeli troops had landed in the southern port city, but the raid came days after a similar helicopter-borne operation near the eastern city of Baalbek resulted in the capture of five alleged militants.

Police said that the Israeli helicopters fired four missiles at Tyre's northern entrance, provoking a barrage of anti-aircraft fire.

A large number of helicopters had roared over Tyre before dawn, strafing all routes into the city.

Residents said the exchanges sparked panic in the area. A clinic north of the city said it was forced to move its patients for their own safety.

"It was a real battle," a doctor said.

The barrage of raids over south Lebanon Saturday lasted for seven hours from dawn, with the worst-hit region the area around the village of Aitaroun which was hit by 2,000 shells.

Police said that 15 villages some five kilometres (three miles) from the border were being systematically destroyed by the bombardments, which come after Israel vowed to create a security zone free of Hezbollah fighters.

Fourteen people were wounded, with more casualties only avoided because the villages had already largely emptied of residents in the face of persistent Israeli fire.

Israeli troops have advanced from at least seven points on the border to establish a border buffer zone that General Udi Adam, chief of Israel's northern command, said is now up to 10 kilometres (six miles) deep.

"On the 25th day of our offensive, we control in south Lebanon a zone of five to eight, even 10 kilometres," the general said.

In fighting around the village of Taibe not far from the border, one soldier was killed and another lightly wounded, an army spokesman in Tel Aviv said.

Israeli warplanes also carried out pre-dawn attacks for a third straight night against Beirut's southern suburbs, a Hezbollah bastion.

The fighter-bombers struck the area six times, police said, without immediately being able to give details of the targets.

As daylight broke, flames were still visible from the area which was covered in a thick pall of black smoke.
Posted by: tipper || 08/05/2006 08:57 || Comments || Link || [336075 views] Top|| File under:
Hezbollah bombards Israeli Air Force's central command base
(KUNA) -- Hezbollah said on Friday its artillery bombarded the Israeli Air Force's central command base in Ramad David area. A Hezbollah statement said the base is located 47 kilometers away from the Lebanese-Palestinian borders, "scoring direct hits". Earlier today, Hezbollah fighters fired Khaibar-1 rockets at the Israeli towns of Beisan and Afoulah. Katyusha rockets had been fired at a number Israeli settlements and the General Command of the Israeli artillery in the occupied Golan Heights.
Posted by: Fred || 08/05/2006 00:00 || Comments || Link || [336076 views] Top|| File under:
Hizbollah says it killed six Israeli soldiers; destroyed six tanks
(KUNA) -- Hizbollah announced in a statement issued on Friday that its fighters killed six Israeli soldiers, among them an officer, and destroyed six of Israel's Merkava tanks as well as an unspecified number of armored troop carriers and tractors or earth-movers. The statement indicated that Hizbollah fighters engaged Israeli troops in fierce fighting near the southern Lebanese village of Mashroa-al-Taiba, where Hizbollah fighters were able to destroy one tank and an armored troop carrier. More fighting went on at other locations in the south such as at the villages and townships of Markaba, where six Israeli soldiers were killed, and Aita Al-Shaab, where one Israeli tank was destroyed and its occupants killed, according to the Hizbollah statement. Fighting also continued at the villages of Shiheen, Al-Jibain and Maroon Al-Ras.

Earlier today Hizbollah had lobbed eight installments of rockets targeting 21 Israeli towns and settlements, including Affoulah and Bisan. Hizbollah rockets had also been launched at the central command base of the Israeli air force at Remat David which lies about 47 km from the Palestinian-Lebanese border.

Furthermore there is no let up in fighting between Hizbollah fighters and Israeli troops all along the region stretching from the coastal town of Naqoura, westward to the area known as Marjayoun, and eastward to Maroon-al-Ras and Bint Jbail. Meanwhile Israeli forces continue shelling most of the villages of southern Lebanon, with most of the fire concentration being on Sidon, Nabatiya, and Iqlim Al-Tuffah region.
Posted by: Fred || 08/05/2006 00:00 || Comments || Link || [336078 views] Top|| File under:
Baalbek raid was to snag Nasrallah?
Nasrallah is a bad surname to have in Lebanon, as Israel tries to break the militant group Hezbollah. Fourteen-year-old Mohammed Hassan Nasrallah found out the hard way when Israeli airborne commandos seized his father and four other men in eastern Lebanon, even though they are unrelated to Hassan Nasrallah, the firebrand head of the Shi'ite Muslim movement.



"Hassan Diab Nasrallah, did not want to leave his grocery because he was afraid of thieves..."

Mohammed was asleep, together with his father, mother, brothers and sisters, when Israeli elite troops broke into his home on August 2, breaking the doors and shattering the windows of their home in Hay al-Osseira near the eastern city of Baalbek. "They started shouting, they took us out one after the other and tied our hands behind our backs," he said correspondent in the Bekaa Valley.

Hay al-Osseira, located at the eastern entrance of Baalbek, a main Hezbollah stronghold, had been abandoned by its residents following Israeli bombardments. But Mohammed's father, Hassan Diab Nasrallah, did not want to leave his grocery because he was afraid of thieves.

But Wednesday's night visitors did not want to steal canned food. "About a dozen soldiers broke into the house. They put the women and children on one side without tying them up. They placed the men on the other side. I was with the men," Mohammed said. Israel said 200 elite commando troops carried out the operation, the deepest ground incursion into Lebanon since the Jewish state launched its offensive on its northern neighbour. "They were shouting and mistreating us. My mother interfered and told them to have pity on the children and treat us nicely," Mohammed said. But one of the Israelis responded: "Shut up or I will kill you," according to Mohammed, who said the serviceman also "fired shots over her head."
Posted by: Fred || 08/05/2006 00:00 || Comments || Link || [336075 views] Top|| File under:
Israel Severs Major Lebanon Supply Link
Israel and Hezbollah fought bloody ground battles and exchanged fierce air and missile strikes Friday including bombing raids that severed Lebanon's last major supply link with Syria and the outside world, and the guerrillas' deepest rocket attack inside Israel to date.

After days of desultory diplomacy, Washington said it was near agreement with France on a U.N. cease-fire resolution, possibly by early next week. But Israel and Hezbollah showed no signs of holding their fire.



"... military officials said Friday they completed the first phase of the offensive, securing a 4-mile buffer zone in south Lebanon..."

Israeli aircraft on a mission to destroy weapons caches hit a refrigerated warehouse where farm workers were loading fruit, killing at least 28 near the Lebanon-Syria border. And three Hezbollah rockets landed near Hadera, 50 miles south of the Israel-Lebanon border; 188 rockets rained on other towns, killing three Israeli Arabs.
Continued on Page 49
Posted by: Fred || 08/05/2006 00:00 || Comments || Link || [336083 views] Top|| File under:
Up to 40 farmers hurt in IAF raid near Syria
An ISF missile slammed into farm workers loading vegetables into a refrigerator truck near the Lebanon-Syria border on Friday, killing or wounding as many as 40 people, the workers' foreman said. The Lebanese and Kurdish farm laborers were in a field in a strip of no-man's land along the border, foreman Rabei al-Jabali said. He said 40 casualties were taken to a hospital in Syria, because roads in Lebanon were cut off by Israeli airstrikes earlier Friday.


Fox News sez over 20 dead.


23 of Al-Qaa massacre victims are Syrians - TV
(KUNA) -- Among the 34 people killed in the massacre perpetrated by Israel in the Bekaa village of Al-Qaa, there are 23 Syrians, reported the Syrian television. The television said the convoy carrying the dead bodies of the Syrian workers reached Homs, where the mutilated bodies are being identified.
Posted by: Fred || 08/05/2006 00:00 || Comments || Link || [336099 views] Top|| File under:
Rockets hit Kuneitra in Syria; none wounded
Rockets fired by Hizbullah on Friday evening landed near the Syrian city of Kuneitra located several kilometers east of the Golan Heights. No injuries or damage were reported. The IDF said that the firing at Kuneitra represented yet another attempt by Hizbullah to drag Syria into the conflict.
Posted by: Fred || 08/05/2006 00:00 || Comments || Link || [336083 views] Top|| File under:
Navy destroys Hizbullah's harbor in Beirut
Israeli Navy ships destroyed the Adi Nasrallsh Harbor in south Beirut on Friday evening. According to the army, the harbor, named after Hizbullah leader Hassan Nasrallah's son who was killed by the IDF 1997, was the launching site of the Iranian C-802 missile that was fired at the Navy ship Hanit killing four soldiers in mid-July. The site was also used to train Hizbullah operatives in weapons-smuggling, the army said.

Three soldiers were killed in Markabe battle
Three IDF soldiers were killed in the battle in the southern Lebanese village of Markabe early Friday morning, details released for publication on Friday evening revealed. The third fatality was an army officer.

Long-range missiles land near Migdal Ha'emek
Several long-range rockets landed near Migdal Ha'emek on Friday evening causing no injuries or damage.

Rockets strike Hadera region for the first time
Three rockets landed in the region of Hadera on Friday night marking the southernmost point Hizbullah has fired so far in the conflict, some 90 km south of the Lebanese border. No injuries or damage were reported.
Posted by: Fred || 08/05/2006 00:00 || Comments || Link || [336073 views] Top|| File under:
Who's in the News
86
[untagged]
Bookmark
E-Mail Me
The Classics
The O Club
Rantburg Store
The Bloids
The Never-ending Story
Thugburg
Gulf War I
The Way We Were
Bio
Merry-Go-Blog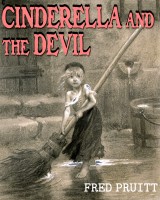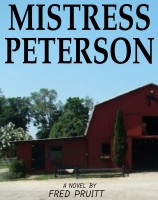 On Sale now!


A multi-volume chronology and reference guide set detailing three years of the Mexican Drug War between 2010 and 2012.

Rantburg.com and borderlandbeat.com correspondent and author Chris Covert presents his first non-fiction work detailing the drug and gang related violence in Mexico.

Chris gives us Mexican press dispatches of drug and gang war violence over three years, presented in a multi volume set intended to chronicle the death, violence and mayhem which has dominated Mexico for six years.
Click here for more information


Meet the Mods
In no particular order...


Steve White
Seafarious
tu3031
badanov
sherry
ryuge
GolfBravoUSMC
Bright Pebbles
trailing wife
Gloria
Fred
Besoeker
Glenmore
Frank G
3dc
Skidmark



Better than the average link...



Rantburg was assembled from recycled algorithms in the United States of America. No trees were destroyed in the production of this weblog. We did hurt some, though. Sorry.
18.206.12.157

Help keep the Burg running! Paypal: