Afghanistan
Suicide bomber targets Cheney during visit to Afghanistan
A suicide bomber killed 19 people and wounded 11 outside the main U.S. military base in Afghanistan on Tuesday during a visit by Vice President Dick Cheney, officials said. The Taliban claimed responsibility and said Cheney was the target.

The blast happened near the first security gate outside the base at Bagram, killing 19 people, said Khoja Mohammad Qasim Sayedi, chief of the province's public health department. Gov. Abdul Jabar Taqwa said ''18 to 20 dead bodies'' lay on the ground after the blast.

Maj. William Mitchell said it did not appear the explosion was intended as a threat to the vice president. ''He wasn't near the site of the explosion,'' Mitchell said. ''He was safely within the base at the time of the explosion.''

However, a purported Taliban spokesman, Qari Yousef Ahmadi, said Cheney was the target of the attack. ''We knew that Dick Cheney would be staying inside the base,'' Ahmadi told The Associated Press by telephone. ''The attacker was trying to reach Cheney.''

This article starring:
Dick Cheney
Gov. Abdul Jabar Taqwa
Khoja Mohammad Qasim Sayedi
Maj. William Mitchell
QARI YUSEF AHMEDI
Taliban
Posted by: ryuge || 02/27/2007 06:18 || Comments || Link || E-Mail|| [711 views] Top|| File under:
Suicide Bomber Hits Bagram during Cheney Visit (latest details)
A suicide bomber killed as many as 18 people outside the main US base in Afghanistan on Tuesday. The attack came during a visit to Afghanistan by US Vice President Dick Cheney, who stayed at the base on Monday night. He was not hurt, according to his spokeswoman.

"The suicide bombing took place at gate two where Afghan labourers were waiting," the Afghan Islamic Press quoted a provincial police officer as saying. "Initial reports are stating that 18 people were killed and three of them are foreign soldiers," interior ministry spokesman Zemarai Bashary told AFP. "The 15 others are civilian Afghan workers who wanted to enter Bagram air base for their work. On injuries we do not have exact reports."

However Afghan Islamic Press, a Pakistan-based news agency, quoted provincial governor Abdul Jabbar Taqwa as saying 20 people had been killed in the blast outside the Bagram air base, 60 kilometres north of Kabul. Bagram district governor Kabir Ahmad said all the dead and injured where Afghans.

Cheney stayed at the base overnight after planned talks with Afghan President Hamid Karzai were delayed by weather. "The vice-president is fine," spokeswoman Lea Anne McBride said.

An official at the base confirmed the blast, but had no details.

Earlier, an Afghan official told Afghan Islamic Press the explosion occurred inside a shipping container, but gave no more details. Some containers are used as shops in the market lining the road to the base. Others are carried on trucks to bring supplies into the base.

A Reuters correspondent travelling with the US delegation said they were not aware of the blast until they heard sirens and were told by a military spokesman that the base was "under attack". "We were told there was a 'red alert'," Caren Bohan said. "There was a commotion, but it ended pretty quickly. We didn't hear any bomb or anything like that from where we were."
Posted by: Omavimble Hupaviting9816 || 02/27/2007 04:24 || Comments || Link || E-Mail|| [481 views] Top|| File under:
Afghan governor detained for links to Taleban
KABUL - Afghan authorities have detained a district governor and his police commander for alleged links with the Taleban after militants briefly captured the area a week ago, the government said Monday.


Try to play both ends at once, was he? An old, dishonorable tradition ...

The detained officials, from Bakwa district in the western province of Farah, were dismissed from their jobs after Taleban were able to hold the district capital for several hours before being ejected by security forces. 'They were detained over links to Taleban,' interior ministry spokesman Zemarai Bashary said of district chief Mohammad Ismail and his police chief, Haikal Khan.

This article starring:
district chief Mohammad Ismail
Haikal Khan
interior ministry spokesman Zemarai Bashary
Posted by: Steve White || 02/27/2007 00:00 || Comments || Link || E-Mail|| [326 views] Top|| File under:
Town's Elders Plead for Help With Taliban
Taliban fighters who seized control of a remote town in southern Afghanistan three weeks ago have started a campaign of arrests and reprisals against tribal elders and townspeople, according to tribal elders. The elders called on NATO forces and the government to move against the insurgents, even if it means bombing the town. NATO and the Taliban withdrew from Musa Qala in October. Five elders from the town, including a member of its tribal council, traveled to Kabul this week to plead for help, expressing bitterness that neither Afghan forces nor NATO troops responded when Taliban forces overran the town on Feb. 2.

In October, in a controversial deal brokered by the town's 50-member tribal council, both British NATO troops and the Taliban withdrew, and the town enjoyed three months of calm. But the Taliban remained at large in the district, and when NATO forces killed eight of their members in an airstrike last month, their leader seized control of the town, putting elders who did not flee under house arrest and issuing death threats. Hundreds of families fled, anticipating NATO bombing. NATO airstrikes have continued in the region and have killed several local insurgent leaders, but the elders said that had made the situation harder for the townspeople. "Mullah Ghafoor was killed in an airstrike, and the Taliban started to blame the elders and people for spying for NATO troops," said the main spokesman for the group that came to Kabul, identifying one insurgent leader. Another leader, Mullah Manan, was killed, and the house where his body was taken was bombed, he said.



The spokesman and an elder interviewed by telephone said that a Taliban leadership council in Quetta, Pakistan, was ordering the arrests and issuing the death threats.

"Since Tuesday the Taliban started to arrest people and elders and charge them with helping the government," he said. Ten people had been arrested, including an elder who had served as police chief, and one man was hurt and may have died, the elders said. The spokesman and an elder interviewed by telephone said that a Taliban leadership council in Quetta, Pakistan, was ordering the arrests and issuing the death threats.



One elder said the Taliban had told him by telephone that they were under strong pressure from Pakistan to seize control of the town and now to go further. "One of the Taliban told me on the telephone, 'Hajji Sahib, I am respecting you like my father, but we are ordered to kill you,' " he said.

The elders who spoke asked not to be identified for fear of reprisals from the Taliban. Two said they had received death threats from the Taliban and had fled their homes. Other members of the tribal council were in hiding, they said. One elder said the Taliban had told him by telephone that they were under strong pressure from Pakistan to seize control of the town and now to go further. "One of the Taliban told me on the telephone, 'Hajji Sahib, I am respecting you like my father, but we are ordered to kill you,' " he said.



"We want the government to take back Musa Qala," said one elder who helped broker the October deal. "People are ready to help NATO and the government, but we don't know what we are waiting for."

One landowner from Kajaki, a neighboring district, said the Taliban had executed 13 people from their own ranks and arrested three more. About 1,000 Taliban are in Musa Qala's broader district, also called Musa Qala, the elders said. The Taliban have boasted that they control 10,000 fighters in the region. "We want the government to take back Musa Qala," said one elder who helped broker the October deal. "People are ready to help NATO and the government, but we don't know what we are waiting for."

Asadullah Wafa, the governor of Musa Qala's province, Helmand, was at the NATO airbase at Kandahar discussing the situation with NATO commanders. He said that he was not aware that the Taliban had begun making arrests but that the government and NATO were poised to act. "We have a comprehensive plan to resolve the issue of Musa Qala, and it will be solved very soon," he said by telephone.

This article starring:
Asadullah Wafa
MULLAH GHAFUR
Taliban
MULLAH MANAN
Taliban
Musa Qala
Posted by: Fred || 02/27/2007 00:00 || Comments || Link || E-Mail|| [345 views] Top|| File under:
Africa Horn
4 suspected Somali pirates arrested

NAIROBI, Kenya - Somali authorities have arrested four suspects in the hijacking of a U.N.-chartered cargo ship delivering food aid, the U.N. said Tuesday. The MV Rozen, however, was still under the control of four pirates who remained aboard with 12 crew members as hostage, said the U.N's food agency.


"Yarrrr! One step closer an' we keelhauls the lot of 'em!"


The ship had been contracted to deliver aid to Somalia, where around 1 million people are suffering from a drought that hit the region last year. It had just delivered 1,800 metric tons of food when it was seized. The suspected pirates were arrested after they went ashore to buy supplies, Peter Goossens, the head of the U.N.'s World Food Program in Somalia, said in a statement.
"Whaddya mean, ye swabs? Yez offloaded all the food?"
"All of it, Black Pete! Sorry."
"Arrrrr! We'll just have to go ashore to buy groceries, then!"
"We're almost out of balogna, Cap'n!"
"Eh?"
"An' we need detergent!"
"Get me some Pringles, too, okay, Cap'n?"


Yarrrrr! We be stupid pirates!! Yarrrrrrrr!!!


The pirates are armed with AK-47 assault rifles and rocket-propelled grenade launchers, said Andrew Mwangura, head of the Kenyan chapter of the Seafarers Assistance Program, an independent group that monitors piracy in the region. "Negotiations are under way to try and secure the release of the vessel," he added. The conditions of the six Sri Lankan and six Kenyan crew members were unknown. The ship, hijacked Sunday, has been anchored six miles off the coast of the semiautonomous Puntland region in northeastern Somalia, near Bargal.

Three Somali police speedboats have surrounded the boat and a U.S. military vessel is patrolling the area and monitoring the situation. "We are appealing for the safe return of the crew and the vessel as soon as possible, and for people to respect the need for humanitarian delivery corridors," Goossens said. "Somalia is one of the poorest countries in the world, and there are families whose lives depend on our ability to get food aid through."


"Yarrrrr!! Well why didn't ya say so, matey? If we knew that we never would've attacked it fer it's booty. Yarrr!"


Somali pirates are trained fighters, often dressed in military fatigues, using speedboats equipped with satellite phones and Global Positioning System equipment. They are typically armed with automatic weapons, anti-tank rocket launchers and various types of grenades, according to the U.N. Monitoring Group on Somalia. The bandits target passenger, cargo and fishing vessels for ransom or loot.


Yarrr! Cuz that's what pirates do! Yarrrr!



This article starring:
Andrew Mwangura
Seafarers Assistance Program
U.N. Monitoring Group on Somalia
Posted by: tu3031 || 02/27/2007 09:11 || Comments || Link || E-Mail|| [308 views] Top|| File under:
Arabia
Update on the shooting of French nationals in SA
RIYADH - Four French nationals, some of them Muslims, were shot dead in Saudi Arabia on Monday in what appeared to be a militant attack, state television said. It said a group of eight French nationals came under fire near the town of Tabuk in the northwest of the vast desert country as they were heading to the holy city of Mecca for a pilgrimage.

Two of the group died at the scene and two others died later in hospital, the report said. The group include four women and a child but it was not clear if they were among the dead.
Posted by: Steve White || 02/27/2007 00:00 || Comments || Link || E-Mail|| [299 views] Top|| File under:
Britain
UK rejects Abu Qatada's appeal against deportation
Britain's Special Immigration Appeals Commission on Monday rejected the appeal of a 'radical Islamic cleric,' accused of having links to terrorist groups, against his deportation to Jordan.

The British government has accused Abu Qatada, 44 - also known by his real name, Omar Mahmoud Mohammed Othman, and as Omar Abu Omar – of raising funds for extremist groups and of offering "spiritual advice and religious legitimacy" to Islamist extremists planning to carry out terrorist attacks. Government attorneys have previously claimed that the London-based preacher, described by a Spanish judge as Osama Bin Laden's "spiritual ambassador in Europe", represents a threat to national security and should therefore be deported to his native Jordan. Judge Duncan Ouseley on Friday directed lawyers to submit final written arguments by June 9. He said that a final ruling on Qatada's appeal would follow, but did not specify a date.

This article starring:
ABU QATADA
al-Qaeda
Judge Duncan Ouseley
OMAR ABU OMAR
al-Qaeda
OMAR MAHMUD MOHAMED OTHMAN
al-Qaeda
Posted by: Fred || 02/27/2007 00:00 || Comments || Link || E-Mail|| [339 views] Top|| File under:
Caucasus/Russia/Central Asia
Islamist's terror attack prevented in Moscow
A terrorist act was foiled in Moscow on the eve of the February 23 Fatherland Defendant Day, the city Interior Department announced Monday.

On February 22, police arrested a 29-year-old resident of Makhachkala (Dagestan), Farid Magomedov, aka Islam, at a trolley-bus stop near 61, Marshal Zhukov Avenue in northwestern Moscow, the Moscow Interior Department said in a statement posted on its website.

"He was getting on a trolley-bus traveling in the direction of the Polezhayevskaya underground station when he was arrested and had no time to offer resistance. A homemade explosive device equivalent to 500g of TNT was found in his bag," the statement says.

The bomb represented a metal cylinder filled with grape-shot, nails and other metal. A remote-controlled bomb-setting device was found in a pocket of Magomedov's trousers.

Police have been tracking him for about a year, the statement says.

Until before recently, Magomedov had worked as a furniture assembler in Moscow. And before that he had been an active member of the Shariat subversive group operating in the North Caucasus several years ago.

"The group's leader Ruslan Makasharipov was killed during a special police operation in Makhachkala and was succeeded by Ruslan Abdullayev, who in turn was arrested in Dagestan in March 2005 and was sentenced to 25 years in prison," the statement says.

At Shariat, Magomedov was responsible for the manufacture of explosive devices used in terrorist attacks in Dagestan, it says.

While in the group, Magomedov reportedly prepared nine homemade bombs, similar to the one that was in his bag when he was arrested on Marshal Zhukov Avenue, and he personally took part in three Shariat-staged actions in the North Caucasus.

In the Moscow region, he attempted to recruit terrorists out of radically minded adherents of Wahhabism for future terrorist acts in Moscow.

Magomedov repeatedly traveled to Turkey, Syria and other Arab countries, where he met with members of underground cells of Al Qaeda, the statement says.

A criminal case has been opened on charges of illegal acquisition, hand-over, sale, storage, transportation and possession of arms and their components, as well as ammunition and explosive devices.

Some evidence suggests that the explosive device seized during the operation was intended for a terrorist act targeting Moscow police.
Posted by: tipper || 02/27/2007 14:01 || Comments || Link || E-Mail|| [452 views] Top|| File under:
Europe
Smoke bomb thrown into Jewish kindergarten in Berlin
Whether it's the far-right neo-Nazis or the Islamofascists, the Jew-haters are getting increasingly bold in Europe.
BERLIN (EJP)--- A tragedy was avoided on Sunday after a smoke bomb, thrown through a window of a Jewish kindergarten in Berlin, failed to ignite. However, the school, located in a northwest neighbourhood of the German capital, was not spared by the spray painting of swastikas, other Nazi symbols and anti-Semitic phrases, such as "Auschwitz," "Juden Raus" (Jews, get out) and "Sieg Heil", on its outer walls, as well as on toys that had been lying around in the school's playground.

A police spokesman said the attack did not cause serious damage or endanger children or staff at the school.

Berlin's Interior Minister Ehrhart Körting condemned the attack as a "cowardly act" and called it "a particularly brutal one…one that had taken anti-Semitic acts to a new dimension".

Although individual Jewish children have occasionally been victims of anti-Semitism, it is the first time that an entire school had been targeted in Germany.
So far, no suspects have been found. Police are still investigating when exactly the attack took place and appealed for witnesses. However, it seems as if it was planned to coincide with the inauguration of a new Torah scroll which took place on Sunday, several kilometres away, at the Chabad Lubavitch synagogue of the Jewish Family and Education Centre which runs the school.

"It was a miracle that the smoke bomb did not get off," Rabbi Yehuda Teichtal of Chabad Lubavitch in Berlin, said.

The school is located in a villa, in a quiet park of the city's Charlottenburg district. Because the location had only been considered as temporary, the property was not secured in the same way that other Jewish buildings. Instead of round-the-clock police protection, security guards came only in hourly intervals.
Posted by: Steve White || 02/27/2007 00:00 || Comments || Link || E-Mail|| [319 views] Top|| File under:
20 Turkish Hizbullah members sentenced to life
A Turkish court sentenced 20 members of the outlawed Turkish militant Islamist group Hizbullah to life imprisonment on Monday for killing civilians, ending a case that lasted 13 years. The group, which killed scores of people in the late 1980s and early 1990s, targeted mostly Kurds in Turkey's southeast region during fighting between Turkish security forces and PKK Kurdish separatist guerrillas.

The ruling is the first against the shadowy organisation, which has said it wants to overturn Turkey's secular state and introduce Islamic sharia law. Turkey's Hizbullah is not linked to the Lebanese group Hezbollah.

The 20 defendants were charged with murders between 1990 and 1994. Another two defendants were given a sentence of 16 years due to their young age when the murders were committed.
Posted by: Fred || 02/27/2007 00:00 || Comments || Link || E-Mail|| [322 views] Top|| File under:
India-Pakistan
Three suspected militants killed in IHK
Security forces in Indian-held Kashmir (IHK) on Monday killed three suspected Islamist militants and defused a car bomb near a crowded police station, the army and police said. Local police Chief Haseeb Mughal confirmed that two suspected insurgents had opened fire on police and army troops when they cordoned off a house in Khan Sodal village, 95 kilometres north of Srinagar, adding that they had been killed in the exchange of fire. He added that security forces had been acting on a tip that suspected militants were hiding in the village.
Posted by: Fred || 02/27/2007 00:00 || Comments || Link || E-Mail|| [317 views] Top|| File under:
Rocket attack on police station
A police station was partially damaged in a rocket attack here in the wee hours of Monday, officials said. No casualties were reported. "The Mandan police station was attacked the night between Sunday and Monday," said police officials. They said one room at the police station was damaged, but eyewitnesses said the attack left two rooms damaged. Bannu district is close to North Waziristan where tribal militants signed a peace accord with the government last September. No group has claimed responsibility for the attack.
Posted by: Fred || 02/27/2007 00:00 || Comments || Link || E-Mail|| [339 views] Top|| File under:
3 cops injured in Tank grenade attack
Three policemen were injured when suspected Taliban lobbed a grenade at a police party that had foiled an attempt by Mehsud militants to steal a fire-brigade vehicle, district administration officials said on Monday.

The incident took place in heart of Tank city on Monday, eyewitnesses told Daily Times. "The Taliban militants wanted the police to show them a dead body which they suspected to be a comrade who was killed while attempting to take a fire brigade vehicle to South Waziristan," the officials said.

The police party was returning after stopping the militants who wanted to take the vehicle. "We killed one militant and arrested another while their third accomplice escaped after they were challenged at a check-post," the officials said. On their way back to Tank city, a group of Taliban militants stopped the police party near the office of the political agent, demanding to see the dead body.

After the police refused, the Taliban militants lobbed a grenade at them. One wounded cop was transported to Dera Ismail Khan city for treatment, while the other two were treated in Tank city. All three were said to be in stable condition. In North Waziristan, unidentified militants up a tribal police picket late on Sunday evening, administration sources said on Monday.

No casualties were reported. "The Khasadar picket was blown up near Eiduck village, 15 kilometres east of Miranshah," the sources added. Before the attack, the suspected militants warned tribal police to leave the place.
Posted by: Fred || 02/27/2007 00:00 || Comments || Link || E-Mail|| [352 views] Top|| File under:
Iraq
Soccer Now a Capital Offense in Ramadi
BAGHDAD, Iraq (CNN) -- A car bomb exploded Tuesday at a soccer field on the outskirts of Ramadi, killing 18 children, Iraqi TV reported.

The soccer field is in western Ramadi -- capital of the Sunni-dominated Anbar province. The children were playing on the field when the blast occurred, Iraqi TV reported. No other details on the attack were immediately available.
Posted by: Glenmore || 02/27/2007 11:53 || Comments || Link || E-Mail|| [329 views] Top|| File under:
ANOTHER Emir Captured, or Deja Vu All Over Again
SUSPECTED AL-QAEDA EMIR, ELEVEN OTHERS DETAINED IN RAIDS THROUGHOUT IRAQ

BAGHDAD, Iraq - Coalition Forces detained 12 suspected terrorists including a suspected Al-Qaeda in Iraq emir during raids Tuesday morning targeting foreign fighter facilitators and the al-Qaeda in Iraq network.
During an operation in Baghdad, Coalition Forces captured a suspected al-Qaeda in Iraq emir and three of his associates. Based on intelligence reports, these suspects are allegedly involved in the production of improvised explosive devices.
Also in Baghdad, Coalition Forces detained two suspected terrorists who have alleged ties to al-Qaeda in Iraq and anti-Coalition Forces activities.
Two suspected terrorists were detained during a raid in Mosul.
Intelligence reports indicate the suspected terrorists have ties with an al-Qaeda terrorist who has coordinated attacks against Iraqi security and U.S. military personnel.
Another suspected terrorist was detained in Fallujah during a raid targeting foreign fighter facilitators.
Coalition Forces detained two suspected terrorists in Tikrit who are believed to have links with terrorists involved in explosives shipments from other countries and facilitating the production of vehicle-borne IEDs.
In Ramadi, Coalition Forces netted a suspected terrorist who is allegedly involved in courier activities for al-Qaeda terrorists in Iraq.
"These raids, taking place all across Iraq this morning show that Coalition Forces continue to make progress dismantling the terrorist networks," said Lt. Col. Christopher Garver, MNF-I spokesperson.
"The capture of these detainees reduces the ability of the terrorist networks to operate, and increases the safety of all Iraqi citizens, Iraqi forces, and Iraq's Multi-National partners," he said.
Posted by: Glenmore || 02/27/2007 11:53 || Comments || Link || E-Mail|| [365 views] Top|| File under:
Ambulance bomber kills 14
A SUICIDE bomber in a stolen ambulance killed 14 Iraqis overnight in an attack on a police post in an area controlled by Sunni tribes opposed to al-Qaeda. Omar al-Alwani, a doctor at Ramadi Hospital, said five police, three children, three civilian women and three local men were killed in the attack in the Albu Alwan area of the western city. The police post had been set up in a converted house at the heart of a residential area that has become a target for al-Qaeda insurgents since local tribal leaders formed a movement to oppose them.

A local tribal leader and imam, Nafea Mohammed, was among the dead and seven more people were wounded, while the building collapsed completely, the medic said in Ramadi. On Saturday, in the nearby town of Habbaniyah, an al-Qaeda suicide bomber driving a fuel tanker attacked another district loyal to the anti-insurgent Anbar Salvation Front, killing 56 civilians. The recent attacks have raised fears of yet another front in Iraq's complex civil conflict, with rival Sunni armed groups fighting each other in the west, while elsewhere Sunni and Shiite factions are at war.
Posted by: Fred || 02/27/2007 00:00 || Comments || Link || E-Mail|| [314 views] Top|| File under:
Woman bomber sows death at Baghdad university
A suicide bomber who triggered an explosive device outside a Baghdad business school and slaughtered at least 40 people was a woman, a security official said Monday. An attacker on Sunday detonated a bomb packed with ball bearings amid a crowd of mainly-Shi'ite students and guards in the entrance to Mustansiriyah University's School of Economy and Administration in eastern Baghdad. More than 40 people died and 55 were wounded, medics said.

"The person behind the al-Mustansiriyah bombing was a woman wearing a chador [an Islamic veil] and holding plastic sacks," the Iraqi security official told Agence France-Presse on condition of anonymity. Witnesses to the bombing told state television the same thing.


And the Dhimmicrats want us to give in to such people. They want to abandon Iraq knowing full well that the people who guided this suicide bomber would be the ones who end up on top.

And the Dhimmicrats know this, pretty much, at least the smarter ones do, and yet they want us to do it anyway.

Because if we do, we'll be turning our backs -- again, as in Vietnam -- on decent, noble people. That will bring us down. That will make us smaller. That will make us less trustworthy. That will make us less honorable.

And the Dhimmicrats believe that in such a situation, they can advance their cause. They'll win.
Posted by: Fred || 02/27/2007 00:00 || Comments || Link || E-Mail|| [334 views] Top|| File under:
Israel-Palestine-Jordan
Trucefire™ back on track!
At least four Palestinians have been killed and nearly 20 hurt in the Gaza Strip in fresh violence between backers of the rival Hamas and Fatah factions.
Hamas militants were involved in a fierce clash with a family in the southern town of Khan Younis.
Hamas blames the family for killing one of its commanders on Friday.
It is the first serious violence since Hamas and Fatah agreed to form a unity government three weeks ago, a BBC correspondent says.
Hamas said it was targeting those who executed their commander, and called on the Fatah movement to stay out of the fight, according to the BBC's Alan Johnston in Gaza.
Official Fatah units did not get involved in the fighting that lasted several hours, our correspondent says.
Meanwhile, the parliamentary speaker Ahmed Baher told a news conference that Hamas expected to form a coalition government with Fatah "by the first week of March".
Hamas and Fatah struck a major deal three weeks ago under which they agreed to end months of violence between them and go into government together.
Major deal
The Hamas commander was stopped in Khan Younis late on Friday. He was then ordered out and shot in the street in front of his wife and children, our correspondent says.
Alan Johnston says that this looks like an act of revenge carried out by a family who suffered the loss of a relative, killed several months ago while he was serving in a force linked to the Fatah party.
There was always the danger that families on either side might continue to carry out revenge attacks that might undermine the new accord, our correspondent says.
He says that Palestinians will be very much hoping that the fresh violence in Khan Younis will be contained and brought under control before it can spread.
Factional fighting between Fatah and Hamas claimed more than 90 Palestinian lives since December.
Posted by: Brett || 02/27/2007 11:53 || Comments || Link || E-Mail|| [279 views] Top|| File under:
Israeli troops search for 7 fugitives
Israeli troops cut off roads in the militant stronghold of Nablus and confined tens of thousands of people to their homes Monday for a house-to-house search for seven fugitives. One Palestinian was killed in Israel's largest military operation in the West Bank in months, winding up its second day. Israelis said the goal was to pre-empt Palestinian terror attacks, but Palestinians said Israel was undermining efforts to implement a power sharing deal between rivals Fatah and Hamas.

Israeli troops sealed off the center of Nablus' old city with cement blocks and trash containers Monday. About 80 jeeps, armored vehicles and bulldozers moved around the densely populated militant stronghold. Soldiers uncovered three explosives labs, the military said, and enforced a curfew that confined tens of thousands of Palestinians to their homes.

Anan al-Teibi was shot and killed Monday at his home in the old city, medics said. A neighbor, Nashaat Hijawi, said the 42-year-old was hit by fire from a passing Israeli army jeep. The army said it fired at "suspicious figures" on the rooftop of a building where gunmen were operating, killing one man and wounding another.

Raiding soldiers moved from house to house, searching every room for the seven men it was pursuing, residents said. Mohammed Attireh, 47, said all the occupants of his building in Nablus' old city were ordered to stay in his apartment while troops searched the others. Soldiers then took the group of more than 20 people to another apartment so they could search his. Troops took over two houses on his street as temporary positions, and almost every house in the neighborhood was searched, Attireh said.

The Israeli commander in the West Bank, Brig. Gen. Yair Golan, said the military entered Nablus because of increased militant activity in the city, which he called the source of most intercepted suicide bombers and explosives. "We entered the city to lower the threat level to Israel and hit terror infrastructure," he said.

Physicians for Human Rights, a watchdog group, complained that soldiers were checking ambulances at the entrances to hospitals, and the curfew was preventing residents from receiving medical treatment. The military had no immediate comment. Palestinian security officials said 30 people have been detailed since the raid began Sunday, but the seven militant leaders were not among them. The sweep was Israel's largest in the West Bank since last July.

In a new tactic, troops broke into transmissions of local TV and radio stations Sunday and broadcast the names of the seven wanted men. Soldiers warned civilians against hiding the fugitives, apparently all members of the Al Aqsa Martyrs' Brigades, a violent offshoot of Palestinian President Mahmoud Abbas' Fatah movement. Two Al Aqsa gunmen, brothers Ahmed and Alaa Sanakra, said all fugitives had gone into hiding.

Dozens of Al Aqsa gunmen operate in Nablus, organized in small groups without a central authority. Residents have complained that some of the gunmen are terrorizing the city by settling personal scores in shooting attacks, acting as self-appointed vice squads or engaging in blackmail.

The raid came at a sensitive time for Abbas, who is trying to put together a unity government with the Islamic militant Hamas group while seeking to renew peace efforts with Israel. Palestinian negotiator Saeb Erekat said the offensive would "undermine the efforts that are being made to sustain the cease-fire with Israel." Prime Minister Ismail Haniyeh of Hamas condemned "the criminal Israeli assault on Nablus," saying it was designed to undermine Palestinian efforts to form a coalition government.



"The international community has to respect our stance and not burden us with conditions," Mashaal said.

The exiled leader of Hamas, Khaled Mashaal, arrived in Moscow on Monday, where he called on Russia to help end the world's crippling aid boycott of the Palestinian government. A power sharing deal, designed to end factional fighting between Hamas and the Fatah, was announced earlier this month in Saudi Arabia. "The international community has to respect our stance and not burden us with conditions," Mashaal said, in comments broadcast by the pan Arab satellite station Al-Jazeera TV.

Also Monday, police said a settler found dead in the West Bank was killed by Palestinian militants. Israeli media reported two Palestinians confessed to the killing. The settler, Erez Lebanon, lived in Bat Ayin, a settlement near Hebron known to house eccentrics and Jewish extremists.
Posted by: Fred || 02/27/2007 00:00 || Comments || Link || E-Mail|| [355 views] Top|| File under:
Southeast Asia
Dupe entry: In Philippines, U.S. making progress in war on terror
I think 49 Pan has been telling us this!



CAMP BAUTISTA, Philippines — Thousands of miles from the bazaars of Iraq and the mountains of Afghanistan, U.S. military forces are quietly helping defeat terrorists in the jungles of the southern Philippines, a forgotten front in the global war on terrorism.

Working behind the scenes with a rejuvenated Philippine military, U.S. special forces have helped kill, capture or rout hundreds of Abu Sayyaf guerrillas who have links to the Islamic terror groups Jemaah Islamiyah and al-Qaeda, Philippine and U.S. military commanders say.

The Abu Sayyaf, responsible for 16 years of bombings, kidnappings and beheadings in the southern Philippines, has been forced to flee into the mountainous terrain here on Jolo island in the remote Sulu Archipelago.

But its numbers are dwindling and its leadership almost wiped out, says Brig. Gen. Ruperto Pabustan, commander of Philippine special forces on Jolo.

"They are on the run," Pabustan says. "They are evading our troops now, and they are short of ammunition. … We are slowly neutralizing Abu Sayyaf."

American officials agree.

"I've felt a turn in the tide," says Kristie Kenney, U.S. ambassador to the Philippines. "There are a lot of good things going on."

Backed by U.S. intelligence, equipment and training, Philippine forces have killed or captured 200 of the 400 Abu Sayyaf fighters on Jolo since they began Operation Ultimatum last August, Pabustan says. Among the dead are Abu Sayyaf leader Khadafi Janjalani, whose corpse was identified in January four months after he suffered fatal wounds in a firefight with Philippine forces. Abu Sayyaf military planner Abu Solaiman was killed by Philippine special forces Jan. 16.

"They've been kicking some butt," says U.S. Army Maj. Kevin Brown, a member of the Utah National Guard based at this Philippine military camp on Jolo. "I think they're close to breaking this thing open."

Abu Sayyaf is the most notorious of several militant groups fighting to create a fundamentalist Muslim state in the Philippines. It mutated over time into a criminal gang, engaged mostly in lucrative kidnappings. Hiding on Jolo with the Abu Sayyaf survivors are a handful — fewer than 10 — members of Jemaah Islamiyah, including two suspects in the 2002 Bali bombing, the Philippines government says.

U.S. forces have maintained a low profile in the southern Philippines since early 2002. Numbers fluctuate, but there are now about 450 — more than half of them members of the special forces.

The U.S. force is split between Jolo and Zamboanga city on the large island of Mindanao, says U.S. Air Force Maj. John Redfield, U.S. military spokesman in Zamboanga. In 2002 they helped drive Abu Sayyaf off the island of Basilan.

"The U.S. has done much better than the critics expected," says Philippines specialist Kit Collier, visiting fellow at Australian National University. "Five years ago, when U.S. troops were first sent to Basilan, many predicted 'a new Afghanistan.' Instead, the security environment there has been transformed."

The U.S. role is controversial. The Philippine constitution forbids foreign troops from establishing bases in the Philippines and, by many interpretations, bars them from combat. So U.S. forces have played a limited role in areas such as:

•Fostering goodwill among the predominantly Muslim communities by conducting medical missions, paving roads and refurbishing schools.

•Using satellite imagery and other technology to help the Armed Forces of the Philippines (AFP) track Abu Sayyaf.

•Equipping Philippine soldiers with night-vision goggles and other gear to give them an edge on the battlefield.

•Training Philippine troops, whose efforts to subdue Abu Sayyaf had failed.

"We have provided some assistance, but the AFP is doing the heavy lifting," says U.S. Army Col. David Maxwell, commander of the U.S. military task force in the southern Philippines.

Critics say military operations and aid projects aren't enough. The Muslims of the southern Philippines — a minority in a majority Christian country — have long-standing grievances. They are among the poorest people in the Philippines. They have long been ignored by the Christian political elite in Manila. Promised development money rarely arrives.

"I don't care how many medical missions the Americans do," says Astrid Tuminez, researcher with the U.S. Institute of Peace, a government-funded organization trying to help arrange a peace deal between the Muslim separatists and the government. "Those grievances are still there."
Posted by: Sherry || 02/27/2007 13:24 || Comments || Link || E-Mail|| [490 views] Top|| File under:
Dupe entry: Jihadi mayhem continues in southern Thailand
Three bombs went off in Yala and Narathiwat yesterday morning, wounding six soldiers while a Muslim villager was killed in a drive-by shooting in Narathiwat on Sunday night.

In the first attack, a home-made bomb exploded around 8 am at a roadside in Yala's Muang district, slightly injuring a soldier. The bomb, hidden under a flower pot, went off when a team of seven soldiers providing protection for teachers arrived.

In the province's Than Tho district, another bomb went off around 11 am yesterday, wounding a soldier. The bomb was hidden in a suspicious box left in front of a healthcare centre in tambon Banhae. It exploded when troops were called into the area to inspect the box.

On the same day, a bomb went off in Narathiwat's Sri Sakhon district, wounding four soldiers. The 5kg bomb, believed to be targeting soldiers providing protection for teachers, exploded around 8.20 am when a protection team arrived.

In Narathiwat's Sungai Padi district, Soree Hami, 39, a Muslim resident, was shot dead by two men on a motorcycle while returning home from a market on Sunday night.



This article has the same web addy as the story I posted on page 2, so a moderator will have to post this bit (at the end of the article) on page 1. Thanks.
Posted by: ryuge || 02/27/2007 06:49 || Comments || Link || E-Mail|| [343 views] Top|| File under:
Muslims protest questioning of bomb suspect in southern Thailand
A group of Muslim women and children blocked a road in Yala province to demand authorities to release two suspects who were believed to be involved in planting a bomb at a petrol station early Tuesday. About 100 protestors blocked Petchakasem road in Muang district since 10.30 a.m. to demand that police release Mahideen Samoah and Sateeyoh Jae-sani, whom police called in for questioning relating to the bomb at the station.

The bomb exploded at a convenience store of the station at around 2.45 a.m., when insurgents were still planting it, causing one of them to lose an arm, said police, who found a human arm at the scene. Police interrogated the two persons after they found blood at their homes.

The demonstration went on for about an hour, and the protestors dispersed shortly after police released the two after the interrogation.
Posted by: ryuge || 02/27/2007 06:41 || Comments || Link || E-Mail|| [316 views] Top|| File under:
Sri Lanka
US, Italian ambassadors injured by Tamils
THE US and Italian ambassadors to Sri Lanka were wounded today in an artillery attack by suspected Tamil Tiger rebels in eastern Sri Lanka.

US ambassador Robert Blake and Italian envoy Prio Mariani were hit by shrapnel from the attack at the Batticaloa airforce base as they got off a military helicopter, Human Rights Minister Mahinda Samarasinghe said.

Mr Samarasinghe had been with the pair when the attack happened.

Mr Mariani had a head injury and was taken to the main local hospital together with 11 others, hospital director Muruganathan Moorthy told AFP.

The US ambassador had minor injuries and was being flown to Colombo.
Posted by: Snuling Gloling9123 || 02/27/2007 00:04 || Comments || Link || E-Mail|| [287 views] Top|| File under:
Syria-Lebanon-Iran
Iran training Iraqis to use munitions: U.S. spy
By David Morgan

WASHINGTON (Reuters) - Iran is training anti-American Iraqi Shi'ites at sites inside Iran and Lebanon in the use of armor-piercing munitions blamed for the deaths of 170 U.S. troops in Iraq, the top U.S. intelligence official said on Tuesday.

In testimony before the Senate Armed Services Committee, newly installed U.S. intelligence chief Mike McConnell said it was "probable" that Iranian leaders including Ayatollah Ali Khamenei were aware that weapons known as explosively formed penetrators, or EFPs, had been supplied to Iraqi Shi'ites.

But McConnell, in his first congressional testimony as the U.S. director of national intelligence, stopped short of saying Iran was directing the EFP attacks on U.S. forces in Iraq.

"We know there are Iranian weapons manufactured in Iran. We know that Quds Forces (of Iran's Revolutionary Guards) are bringing them (into Iraq)," McConnell said at a panel hearing on world threats facing the United States.

"Is there a direct link from Quds Forces delivering weapons, to the most senior leadership in Iran?" he said. "I would phrase it as 'probable' but, again, no direct link ... I am comfortable saying it's probable."

McConnell took over the intelligence chief's job a week ago to replace John Negroponte, who is now deputy secretary of state.

Under questioning by Sen. Joe Lieberman, a Connecticut Independent, McConnell tersely acknowledged that the United States has evidence showing that Iran is training Iraqi Shi'ites to use EFPs at sites outside Iraq.

"And some of that training is occurring in Iran?" asked Lieberman.

"Yes, sir," McConnell replied.

"I've heard reports that some may be occurring in Lebanon in Hezbollah training camps," Lieberman said.

"We believe Hezbollah is involved in the training as well," McConnell answered.

IRANIAN DENIAL

Tehran denies any role in supplying the arms, and other U.S. officials including President George W. Bush have said the United States cannot prove complicity by Iran's leaders.

"If Iran is training Iraqi militants in the use of Iranian weapons which are then being used to kill Americans in Iraq, I think that's a very serious act and one that we ought to consider taking steps to stop," Lieberman said.

Republican Sen. John Warner of Virginia added: "They are among the most lethal weapons, rendering the utilization of some of our heaviest and most vital equipment somewhat precarious."

McConnell's comments were the latest in a series of assertions by U.S. military and intelligence officials that Iran is behind the appearance of EFPS in Iraq, where the weapons have been able to pierce some of the heaviest U.S. armor.

"I don't see any direct linkage from Iran dictating events inside Iraq," McConnell told lawmakers.

"Now that said, the fact that Iran could contribute weapons -- particularly the weapons that can penetrate armored vehicles and so on -- raises the cost to the United States. So I do believe there's a connection."

Other intelligence officials including Army Lt. Gen. Michael Maples, director of the Defense Intelligence Agency, said Iran's ambitions in the Gulf region have been emboldened by rising oil prices and the success of Hezbollah against Israel in last summer's war.

"Iran's armed forces intend to rely on asymmetric tactics using ballistic missiles, naval attacks in the restricted waters along its coasts, and possibly a strategic terror campaign," Maples said.

Iran is under pressure to abandon enrichment activities that Washington believes are aimed at developing nuclear arms, a charge Tehran denies. Bush has said repeatedly the United States is not planning a war and that he wants to resolve the issue diplomatically.

McConnell said Iran was determined to develop nuclear arms "in the next decade, more likely mid-next-decade. We would be talking 2015." He said Iran could have the ability to place a warhead on a missile within the same time frame.
Posted by: anonymous5089 || 02/27/2007 14:39 || Comments || Link || E-Mail|| [365 views] Top|| File under:
Iran helicopter crash killed at least 13-report
At least 13 soldiers, including two Revolutionary Guards commanders, were killed when an Iranian military helicopter crashed near the border with Turkey on Saturday, Iran's student news agency ISNA reported on Monday.

Military officer Hassan Rastgar Panah was quoted by ISNA as saying two commanders, the pilot and 10 other soldiers were killed "on a mission to control the region" in northwest Iran. Iranian media initially reported one commander was killed and eight other people were on the aircraft. Later, some media said the death toll was as high as 14. Iran's official IRNA news agency has said 17 rebels were killed during the mission.

Iranian media blamed the crash on bad weather. The Party of Free Life of Kurdistan (PJAK), an Iranian offshoot of the Kurdistan Workers Party (PKK) which is fighting for Kurdish autonomy in southeast Turkey, claimed it shot down the helicopter.
Posted by: Fred || 02/27/2007 00:00 || Comments || Link || E-Mail|| [463 views] Top|| File under:
Terror Networks
Albader Parad Whacked
The military is confirming reports that Abu Sayyaf leader Albader Parad had died from wounds suffered during a series of encounters with troops in Indanan, Sulu since Saturday. Troops earlier killed Abu Sayyaf chieftain Khadaffy Janjalani and terrorist commander Jainal Antel Sali Jr., alias Abu Solaiman.

Lt. Gen. Eugenio Cedo, Armed Forces Western Mindanao Command (Westmincom) chief, said troops are tracking down the remaining leaders of the Abu Sayyaf, among them Radulan Sahiron, Umbra Jumdail alias Dr. Abu Pula, Jul Asbi and Isnilon Hapilon, along with Jemaah Islamiyah bombers Dulmatin and Umar Patek.

"The operations continue to comply and meet the deadline to finish the Abu Sayyaf and the JI bombers who are still hiding in Sulu," he said. Cedo spoke to reporters during a visit to a military hospital where he awarded medals to Army Scout Rangers who were wounded in the encounter last Sunday.

At least eight of the 13 wounded Scout Rangers airlifted to Camp Navarro General Hospital were also given cash incentives by Cedo from Armed Forces chief Gen. Hermogenes Esperon. Cedo also belied reports that six soldiers were killed and two others were reported missing in action in fighting against the Abu Sayyaf and fighters of the Moro National Liberation Front (MNLF) in Indanan, Sulu on Sunday. It was improbable for the military to hide casualty figures because their immediate families are being notified, he added.

This article starring:
ABU SOLAIMAN
Abu Sayyaf
Armed Forces chief Gen. Hermogenes Esperon
DR. ABU PULA
Abu Sayyaf
DULMATIN
Jemaah Islamiyah
ISNILON HAPILON
Abu Sayyaf
JAINAL ANTEL SALI JR.
Abu Sayyaf
JUL ASBI
Abu Sayyaf
KHADAFY JANJALANI
Abu Sayyaf
Lt. Gen. Eugenio Cedo, Armed Forces Western Mindanao
OMAR PATEK
Jemaah Islamiyah
RADULAN SAHIRON
Abu Sayyaf
UMBRA JUMDAIL
Abu Sayyaf
Abu Sayyaf
Jemaah Islamiyah
Moro National Liberation Front
Posted by: Gromogum Elmereter5708 || 02/27/2007 15:39 || Comments || Link || E-Mail|| [474 views] Top|| File under:
Who's in the News
91
[untagged]
Bookmark
E-Mail Me
The Classics
The O Club
Rantburg Store
The Bloids
The Never-ending Story
Thugburg
Gulf War I
The Way We Were
Bio
Merry-Go-Blog
Hair Through the Ages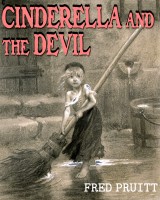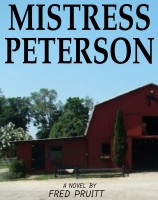 On Sale now!


A multi-volume chronology and reference guide set detailing three years of the Mexican Drug War between 2010 and 2012.

Rantburg.com and borderlandbeat.com correspondent and author Chris Covert presents his first non-fiction work detailing the drug and gang related violence in Mexico.

Chris gives us Mexican press dispatches of drug and gang war violence over three years, presented in a multi volume set intended to chronicle the death, violence and mayhem which has dominated Mexico for six years.
Click here for more information


Meet the Mods
In no particular order...


Steve White
Seafarious
Pappy
lotp
Scooter McGruder
john frum
tu3031
badanov
sherry
ryuge
GolfBravoUSMC
Bright Pebbles
trailing wife
Gloria
Fred
Besoeker
Glenmore
Frank G
3dc
Skidmark
Alaska Paul



Better than the average link...



Rantburg was assembled from recycled algorithms in the United States of America. No trees were destroyed in the production of this weblog. We did hurt some, though. Sorry.
18.206.13.28