-Lurid Crime Tales-
Malaysian police arrest Iranians over drug haul
[Straits Times] MALAYSIAN police said on Tuesday they have dented a major drugs syndicate with the arrest of two Iranian women with over 6.2 kilogrammes of methamphetamine on a resort island.

Northern Penang state police chief Ayub Yaakob said the women were

nabbed

on Saturday at Penang international airport after their suitcases were found containing drugs worth 1.55 million ringgit (S$664,000).

'We became suspicious about the women as they had travelled to Malaysia three times in less than three months and they did not have any business dealings or any other reason to keep them coming back so frequently,' he said.

'The two Iranian women, we believe, are part of one of the region's biggest syndicates which is trying to use Malaysia as a transhipment point for its drug and it has been dealt a significant blow with this arrest,' he added.

Iran's ambassador in Kuala Lumpur has said international crime gangs are using Iranians to smuggle drugs into Malaysia.

There has been a steep increase in the number of Iranian suspected

narco

s caught in Malaysia, with 138

nabbed

from January to October last year compared with 16 in the whole of 2009.
Posted by: Fred || 02/23/2011 00:00 || Comments || Link || E-Mail|| [339 views] Top|| File under:
Afghanistan
Videotape of Jalalabad Attack Released
[Tolo News] A videotape obtained by TOLOnews from the Kabul Bank surveillance camera shows that a

suicide attack

er armed with AK-47 shoots to death civilians stuck in the building.


The footage is not for the squeamish. However it also illustrates the sheeplike nature of humans. There were enough people there to swarm him with only one or two dead, but instead they remained in their flock and lots of them got killed.


The

suicide attack

er has been

jugged

by security forces.

The

suicide attack

er says it was enjoyable to kill people. "I shot numerous people. I was told people in grey are pagans and I was shooting them with joy," the

jugged

bomber said.


... thereby illustrating another characteristic of Islam that sets it apart from the religions of civilized folk: in India or Mongolia or Brazil pagans have just as many rights as anyone else. Nor does one group of citizens have the right to randomly bump off any other group. It's that eccentric idea of the law applying to everyone equally.


More than 40

non-combatants were killed

and nearly 80 others were

maimed

on Saturday during the raid into a branch of Kabul Bank in eastern Jalalabad city.

Senior provincial security officials said majority of the victims were civilians.


They're more likely to be unarmed...


Religious leaders strongly slammed the attack, calling it against Islamic ethics. "Anyone who kills innocent people, should be punished under the Islamic rules, to be a lesson to others," said Fazl Ahmad, an Afghan

holy man

.


Islam is the only religion that allows any idiot to pass on the guilt or innocence of anybody else. Everybody else has courts that are part of a legal system, however dysfunctional it may be.


Nangarhar Police Chief urged justice organisations to severely punish the captured

suicide attack

er. "I suggest to justice organisations that such criminals should be punished in public, and people also expect this," Ali Shah Paktiawal, Nangarhar Police Chief, told TOLOnews.

Records showed that more than 120 civilians have

bit the dust

in violence across the country and another 200 have been injured.
Posted by: Fred || 02/23/2011 00:00 || Comments || Link || E-Mail|| [360 views] Top|| File under: Taliban
Taliban Operatives Reluctant to Resume Fight
[Tolo News] Suffering huge casualties in the fight has made the Taliban field commanders unwilling to resume war in Afghanistan, the New York Times reported.

Taliban midlevel commanders are at loggers head with top leadership of the Taliban based in Pakistain to carry out operations in some areas in Afghanistan, Taliban members told the New York Times in interviews.

Last year the Taliban withdrew to border areas in Pakistain after an increase in their fatalities after the arrival of US additional troops in southern parts of the country.

Now they are under pressure from their leaders to return back to Afghanistan to resume the fight, but they are hesitant to do so.

I have talked to some commanders, and they are reluctant to fight," the Times quoted a 45-year-old commander as saying in southern Afghanistan.

"Definitely there is disagreement between the field commanders and the leaders over their demands to go and fight," the commander further told on condition of anonymity.

Because of a tight protection of Pakistain's military and intelligence agencies, the Taliban leadership remains inflexible, it said.

Taliban members have argued that they increase Pakistain's influence over the southern parts in return for receiving protection from Pakistain.

In a meeting this month Taliban leaders instructed each commander to send four to five men back to their home areas to plant bombs and start war again, the commander said.

The

hard boyz

had lost 500 fighters there last year, including some known commanders, a close supporter of the Taliban has told the Times.
Posted by: Fred || 02/23/2011 00:00 || Comments || Link || E-Mail|| [370 views] Top|| File under: Taliban
30 Militants Renounce Violence in Kandahar
[Tolo News] Thirty

Death Eaters

renounced violence in southern Kandahar province and surrendered to government on Monday, local officials said.

A thirty-member Taliban group under Tour Jan joined the Afghan

grinding of the peace processor

in Arghandab district of Kandahar province and quit fighting against government and foreign forces, local officials said.

The government will do its best to address their needs in their villages to make life worth-living and comfortable to them, Toryalai Weesa governor of Kandahar said.

The men promised to cooperate with the government and will not resume insurgency, he added.

This is first time that

gunnies

hand over their weapons to government in Kandahar.

Security will improve as more

cut-thoat

renounce violence, officials said.

The local officials said the handover of weapons by these Taliban fighters will help improve security significantly in Afghanistan.

Taliban have not yet commented.

Recently small groups of

Death Eaters

have been giving up violence and joining the Afghan

grinding of the peace processor

. It could be an indication that government peace efforts have significantly been working to convince some of the Taliban to renounce violence.

Violence has recently increased in southern Kandahar province where

Death Eaters

are active in most villages.
Posted by: Fred || 02/23/2011 00:00 || Comments || Link || E-Mail|| [358 views] Top|| File under: Taliban
Africa Horn
Armed police raid south Sudan newspaper
JUBA, Sudan - Armed south Sudanese police raided an independent newspaper, its editor said on Tuesday, raising fears of a crackdown on press freedom ahead of the region's declaration of independence in July.

Nhial Bol, editor-in-chief of the Citizen, said the newspaper's offices were raided early on Sunday by five policemen wearing civilian clothing, waving pistols and criticising the paper's content.

"They were carrying pistols ... they were yelling that we were writing nonsense," Bol said. "They were from a branch of the police, I recognised one of them from a function I attended."

Bol said he thought the raid was in retaliation for a recent article he wrote saying that the south's police force was a cause of insecurity and lacked good leadership. He said interior ministry officials had told him to stop criticising the police in print.

Southern media leaders hope press freedom will be better protected when a media bill now awaiting parliamentary approval becomes law.
"We don't have a law so police do not know what they can do ... they terrorise whoever they want," Bol said. "They are refusing to investigate the officers who (carried out the raid) ... The media law may help in situations like this."

The south's information minister, Barnaba Marial Benjamin, said "This was an isolated incident by the police ..." of which the internal affairs ministry knew nothing.
Posted by: Steve White || 02/23/2011 00:00 || Comments || Link || E-Mail|| [348 views] Top|| File under:
New Egypt
Egyptian armed forces this week demolished fences surrounding ancient Coptic monasteries, leaving them vulnerable to attacks by armed Arabs, robbers and escaped prisoners, who have seized the opportunity of the state of diminished protection by the authorities in Egypt to carry out assaults and thefts.

"Three monasteries have been attacked by outlaws and have asked for protection from the armed forces, but were told to defend themselves." said activist Mark Ebeid. "When the terrified monks built fences to protect themselves, armed forces appeared only then with bulldozers to demolish the fences. It is worth noting that these monasteries are among the most ancient in Egypt, with valuable Coptic icons and manuscripts among others, which are of tremendous value to collectors."
Posted by: g(r)omgoru || 02/23/2011 02:33 || Comments || Link || E-Mail|| [351 views] Top|| File under:
Egypt activists ask millions to march today
[Arab News] Egyptian online democracy activists are calling for a demonstration on Tuesday to demand the removal of the country's interim government, saying it contains too many old faces.

The "Tuesday of Challenge" march aims to rally a million followers to keep up pressure on the army-led administration, in an echo of the massive demonstrations that forced

geriatric President Hosni Mubarak

to step down on Feb. 11.

Another march was planned for Friday.

"Our slogan from day one has been 'The people want the overthrow of the regime'," one Facebook page said.

"We are going back to Tahrir (Liberation) Square and we will stay there. The higher (military) council has left Mubarak's government to do what it wants."

Mohamed ElBaradei, a leading opposition figure, expressed support for continued protests and condemned what he called "cosmetic change" in government as an "insult to the revolution."

"Continued mass, peaceful protests and the formation of a party, including those who launched the revolution, are our way to complete the journey of change," he wrote on his Twitter page.

"The regime will not be reformed from within the regime," he added.

The cabinet

front man

said Prime Minister Ahmed Shafiq was still consulting on new ministers. Most of the cabinet was appointed by Mubarak and the Facebook group said it wanted a government of technocrats.

"A conference tomorrow will announce a call for a Friday march in the millions across Egypt and in Tahrir Square in response to latest changes in interim government and to reassert demands of the people's revolution," Ahmed Naguib, an activist, told

Rooters

.

Speaking of changes to government posts announced so far, Naguib said there were "some good moves toward reform and change but not enough."

Egypt's military rulers have said changes in the constitution for elections should be ready soon. Any sign the army is reneging on its promise of civilian rule could reignite mass protests in the street.
Posted by: Fred || 02/23/2011 00:00 || Comments || Link || E-Mail|| [340 views] Top|| File under:
Libyas India envoy quits over bombing civilians
[The Nation (Nairobi)] Libya's ambassador to India told AFP Tuesday he had quit because of "massive" and "unacceptable" violence against civilians that included the bombing of demonstrators by the air force. "My resignation is because of the massive violence against civilians in my country," Ali al-Essawi told AFP by telephone. "Yesterday they started to use airplanes to bomb civilians demonstrating peacefully. This is unacceptable."
Posted by: Fred || 02/23/2011 00:00 || Comments || Link || E-Mail|| [338 views] Top|| File under:
OIC SecGen: killings in Libya cannot be justified
[Asharq al-Aswat] Secretary-General of the Organization of the Islamic Conference [OIC] Professor Ekmeleddin Ihsanoglu has said that the unrest taking place in some Arab states is due to their lack of policies to combat poverty, and the lack of social justice in these countries, which is something that

King of the Arabians, Sheikh of the Burning Sands, Custodian of the Two Holy Mosques

King Abdullah Bin Abdulaziz called for at the Mecca Conference. Saudi monarch King Abdullah Bin Abdulaziz had called for the creation of a fund to combat poverty at the Mecca Conference.

Professor Ihsanoglu also spoke to Asharq Al-Awsat about the possibility of taking action in the states that are currently witnessing political unrest, particularly Libya. He said "what is currently taking place in Libya with regards to the killing of innocents through the use of excessive force cannot be justified, and we, in the region, are monitoring the Libyan position with great regret and sorrow. In such cases, where families are taking to the street to demand certain things from the government, this should be met with dialogue based upon considering these demands."

OIC Secretary-General Ekmeleddin Ihsanoglu made these statements yesterday against the backdrop of the OIC signing a memorandum of understanding with British

Mohammedan

NGO

Mohammedan

Aid at OIC headquarters in Jeddah. Dr. Ihsanoglu criticized Libyan leader
Colonel Muammar Qadaffy
... dictator of Libya since 1969. From 1972, when he relinquished the title of prime minister, he has been accorded the honorifics Guide of the First of September Great Revolution of the Socialist People's Libyan Arab Jamahiriya or Brotherly Leader and Guide of the Revolution. With the death of Omar Bongo of Gabon on 8 June 2009, he became the longest serving of all current non-royal national leaders. He is also the longest-serving ruler of Libya since Tripoli became an Ottoman province in 1551. When Chairman Mao was all the rage and millions of people were flashing his Little Red Book, Qadaffy came out with his own Little Green Book, which didn't do as well. Qadaffy's instability has been an inspiration to the Arab world and to Africa, which he would like to rule...
who has ruled the North-African state for over 40 yeas, after human rights


... which are not the same thing as individual rights, mind you...


organizations and media reports have claimed that more than 300 Libyan citizens have been killed in the unrest.

In a press statement distributed to the press on Sunday the OIC stated that the countries that are witnessing popular demonstrations must deal with these events "with a great deal of patience, wisdom, and forward looking vision."

The OIC also called "upon all concerned [parties] to resort to peaceful means in order to avoid violence and bloodshed" adding that "the aspiration of the

Mohammedan

World for good governance, the rule of law, the promotion of human rights, fighting corruption, and the expansion of political participation and comprehensive development, is recognized by the OIC Charter in its fundamental principles.
Posted by: Fred || 02/23/2011 00:00 || Comments || Link || E-Mail|| [689 views] Top|| File under:
Africa mercenaries used in Libya crackdown
African mercenaries are being used by Libya to crush protests, prompting some army troops to switch sides to the opposition, Libya's ambassador to India, who resigned in the wake of the crackdown, said on Tuesday.

"They are from Africa, and speak French and other languages," Ali al-Essawi told Reuters in an interview, adding that he was receiving information from sources within the OPEC-member country.


We still don't know exactly where the mercenaries are from; French speaking and dark-skinned suggests (as noted by Pappy) Chad. But it's clear they're being put to use.

Essawi, who has left the embassy since he resigned on Monday to protest the violent crackdown and is now staying at a hotel in New Delhi, said he had been told there had been army defections.

"They (troops) are Libyans and they cannot see foreigners killing Libyans so they moved beside the people," Essawi said.

"Libyans cannot do anything against the air fighters. We do not call for international troops, but we call on the international community to save the Libyans," Essawi said. "Fighter aircraft were bombing civilians on the streets of Tripoli, this is unprecedented violence."
Posted by: Steve White || 02/23/2011 00:00 || Comments || Link || E-Mail|| [487 views] Top|| File under:
Gaddafi vows to 'die as a martyr'
TRIPOLI- Libyan leader Muammar Qaddafi vowed to "die as a martyr" last night
and ordered his loyalists to take to the streets and crush protesters demanding his removal.

The rambling, 75-minute diatribe followed two nights of bloody violence in the capital as Col Qaddafi tried to crush the uprising that has fragmented his regime.

Swathed in brown robes and wearing a turban, he spoke on state TV from behind a podium in the entrance of his bombed-out Tripoli residence. The building was hit by a US air strike in 1986 and left unrepaired as a gesture of defiance.

At times the camera panned back outside the building to show a sculpture of a gold-colored fist crushing an American jet. The view provided a surreal image of the Libyan leader, shouting and gesticulating wildly, all alone in a partially demolished hallway, with no audience.

"Libya wants glory, Libya wants to be at the pinnacle, at the pinnacle of the world," he proclaimed, pounding his fist on the podium. "I am a fighter, a revolutionary from tents ... I will die as a martyr at the end," he said, vowing to fight "to my last drop of blood".

Col Qaddafi described the protesters as misguided youths who had been given drugs and money by a "small, sick group" to attack police and government buildings.

"You men and women who love Qaddafi ... get out of your homes and fill the streets," he said. "Leave your homes and attack them in their lairs. They are taking your children and getting them drunk and sending them to death. For what? To destroy Libya, burn Libya."

"Forward, forward, forward!" he barked at the speech's conclusion, pumping both fists in the air as he stormed away from the podium. He was kissed by about a dozen supporters, some in security force uniforms. Then he climbed into a golf cart-like vehicle and puttered away.

During his speech last night, Col Qaddafi said he had not ordered police to use any force used against protesters, and that his supporters had come out voluntarily to defend him. "I haven't ordered a single bullet fired," he said, warning that if he does, "everything will burn".

He said that if protests did not end he would stage a "holy march" with millions of supporters to cleanse Libya. He demanded that protesters in Benghazi hand over weapons taken from captured police stations and military bases, warning of separatism and civil war. "No one allows his country to be a joke or let a mad man separate a part of it," he declared.

"Instead, we must allow a mad man, who is a joke, to unify his country."
Posted by: tu3031 || 02/23/2011 00:00 || Comments || Link || E-Mail|| [960 views] Top|| File under:
Arabia
Yemeni Tribal Leader Announces his Support for Gaddafi's regime
[Yemen Post] Sheikh Huseen Al-Ahmer, a Yemeni parliament member and a senior Sheikh in Hashed tribe announced on Wednesday his support for the Libyan leader, Moammar Qadaffy against protesters whom were calling for the regime to step down.


"Aaaarrr! Libya be needin' an iron hand in a stainless steel glove, by Allen!"


In a statement posted on his website the National Solidarity Council Al-Ahamer announced that they would send ten thousand warriors to back Qadaffy.


"Dat's right! 10,000 of me homeboyz off to defend Muammar! He'd do da same for me!"


Al-Ahmer denounced Al-Jazeera and Al-Arabia in their coverage of the current events in Libya in which they targeted Libyan security and stability.
Posted by: Fred || 02/23/2011 19:22 || Comments || Link || E-Mail|| [353 views] Top|| File under:
Bahrain king orders release of political prisoners
[Arab News] Bahrain's king ordered the release of some political prisoners Tuesday, conceding to another opposition demand as the embattled monarchy tries to engage protesters in talks aimed at ending an uprising that has entered its second week.

The king's decree -- which covers several Shiite activists accused of plotting against the state -- adds to the brinksmanship on both sides that has included a massive pro-government rally Monday and the planned returned of a prominent opposition figure from exile.

It's unclear how many prisoners will be freed, said government spokeswoman Maysoon Sabkar.

But they include some of the 25 Shiite activists on trial for allegedly plotting against the Sunni rulers of the strategic island kingdom, a leading member of Bahrain's Shiite opposition, Abdul Jalili Khalil, told The

News Agency that Dare Not be Named

.

He called the prisoner release is "a good step" and a "positive gesture." Two of those in the case are being tried in absentia, including opposition leader Hassan Meshaima, who has been in self-exile in London since last year and was expected to return later Tuesday.

Mesheima's presence could bolster opposition forces seeking a harder line against the monarchy, including some who have called for the complete ouster of the king and the royal dynasty that has ruled for more than 200 years.

Meshaima's group, known as Haq, is considered more radical than the main Shiite political bloc that has so far taken a central role in the revolt, which began last week with marches but quickly met with violent resistance from security forces.

The Shiite group includes 18 members of the 40-member parliament, who resigned on Thursday to protest the killing of demonstrators by security forces.

At least eight people have been slain and hundreds injured in street

festivities

, which included the army opening fire on protesters in the capital Manama. The attack brought stinging denunciations from Bahrain's Western allies, including the United States. The US maintains very close ties with Bahrain, which hosts the US Navy's 5th Fleet.

Bahrain authorities withdrew the military on Saturday and allowed protesters to reclaim the landmark Pearl Square, which has been the center of the Shiite-led uprising.

Bahrain's Shiite majority has complained of discrimination and political persecution in the kingdom. They have staged protests in the past, but the current unrest -- inspired by the toppling of regimes in Tunisia and Egypt -- is the most serious against the Sunni rulers.

In a brief statement on Bahrain's official news agency, the king ordered the release of "a number of prisoners" and a halt to "several trials" of Shiite activists.

On Monday, Bahrain's crown prince called off Formula One's season-opening race scheduled for March 13, handing another victory to protesters.

Crown Prince Salman bin Hamad Al Khalifa owns the rights to Grand Prix and serves as commander of the armed forces.

Protesters said it would have been disrespectful the hold the race.
Posted by: Fred || 02/23/2011 00:00 || Comments || Link || E-Mail|| [348 views] Top|| File under:
Yemenis step up rallies to dislodge ruler
[Arab News] About 5,000 anti-government protesters have rallied in a town in eastern Yemen, calling for the ouster of the country's president.

President
President-for-Life Ali Abdullah Saleh


... Saleh initially took power as a strongman of North Yemen in 1977, when disco was in flower, after serving as a lieutenant colonel in the army. He had been part of the conspiracy that bumped off his predecessor, Ibrahim al-Hamdi, in the usual tiresome military coup, and he has maintained power by keeping Yemen's many tribes fighting with each other, rather than uniting to string him up. ...


, the target of widespread protests for the past three weeks, has said he will not step down before the end of his term in 2013.

However,
The infamous However...
he has pledged security forces will not fire on protesters. Medical officials have said 11 people have been killed in protests this month.

Police stood by Tuesday as demonstrators marched in the eastern town of Al-Shiher, chanting "Down, down with Saleh."

In the capital of Sanaa, thousands rallied at a university campus while hundreds continued to camp out in a nearby square.

Demonstrators set up checkpoints around the square and searched those trying to enter.
Posted by: Fred || 02/23/2011 00:00 || Comments || Link || E-Mail|| [357 views] Top|| File under:
Yemen protesters clash with regime loyalists
[Bangla Daily Star] Supporters of Yemen President

President-for-Life Ali Abdullah Saleh

armed with daggers and batons clashed violently with students yesterday in Sanaa before police intervened, an AFP

news hound

said, adding five people were hurt.

About 1,000 students had spent a second night camped at a square near Sanaa university, dubbed Al-Huriya (Liberty) Square, where they yesterday erected a huge tent.

The crowd swelled to about 4,000 and as the protesters demanding Saleh's ouster moved yesterday morning from the square close to where Saleh's loyalists are bunkered down, the group attacked them with daggers and batons.

The students, some of whom were also armed with batons, responded.

Three students and two of Saleh's loyalists were

maimed

before police dispersed the crowd, the

news hound

said.

Loyalists demonstrating in support of Saleh in central Sanaa have almost daily broken up students protests using batons and stones, with police also using violence that has left scores of demonstrators injured.

The ruling General People's Congress party meanwhile called for a "demonstration of millions" on Wednesday in Al-Sabiine square, near the presidential palace.

Also yesterday, thousands of protesters

erupted into the streets

in several neighbourhoods of the southern city of Aden, calling on Saleh to step down.

The protesters marched against the regime in Crater, Al-Mansura, Mualla, Al-Tawahi and Sheikh Osman neighbourhoods.

Security forces fired warning shots and tear gas to disperse protesters in Sheikh Osman, Al-Tawahi and Mualla neighbourhoods, but no casualties were reported, witnesses said.
Posted by: Fred || 02/23/2011 00:00 || Comments || Link || E-Mail|| [350 views] Top|| File under:
China-Japan-Koreas
N. Korean Protesters Demand Food and Electricity
Small pockets of unrest are appearing in North Korea as the repressive regime staggers under international sanctions and the fallout from a botched currency reform, sources say. On Feb. 14, two days before leader Kim Jong-il's birthday, scores of people in Jongju, Yongchon and Sonchon in North Pyongan Province caused a commotion, shouting, "Give us fire [electricity] and rice! "


Successful revolutions have started with less. But this being North Korea, the people will need guns -- either the army will come over to their side or they'll have to take guns from the army. Either way is a bloodbath.

A North Korean source said people fashioned makeshift megaphones out of newspapers and shouted, "We can't live! Give us fire! Give us rice!" "At first, there were only one or two people, but as time went by more and more came out of their houses and joined in the shouting," the source added.

The State Security Department investigated this incident but failed to identify the people who started the commotion when they met with a wall of silence.

"When such an incident took place in the past, people used to report their neighbors to the security forces, but now they're covering for each other," the source said.

The commotion started because the North Korean regime had diverted sparse electricity from the Jongju and Yongchon area to Pyongyang to light up the night there to mark Kim's birthday on Feb. 16.

"Discontent erupted because the regime cut off electricity that had been supplied to them only a few hours a day, and they had hard time putting food on the table due to soaring rice prices."

A North Korean defector said the Jongju and Yongchon area "has long been a headache to the regime due to the spirit of defiance of the people there."

In April 2004, a massive explosion occurred at Yongchon Station right after a train carrying Kim Jong-il passed.
Posted by: Steve White || 02/23/2011 00:00 || Comments || Link || E-Mail|| [516 views] Top|| File under:
International-UN-NGOs
OPEC crude oil exceeds $100
[Ennahar] The basket price of twelve grades of crude oil used as a reference to the Organization of Petroleum Exporting Countries (OPEC) has topped the $ 100 for the first time in two and a half years, reaching 100.59 dollars according to a statement released Tuesday.

This reference price is a compilation of prices recorded on Monday, while tensions wq exacerbated in Libya, one of the major exporting countries of OPEC. It was 99.08 dollars Friday.

This is the first time that the reference price of OPEC Surpasses $ 100 since September 2008. It had reached a historical record a few weeks ago, to U.S. $ 140.73 (July 4).

The basket of crude oil takes into account the different oils produced by members of the organization: Saharan Blend (Algeria), Girassol (Angola), Oriente (Ecuador), Iran Heavy (Iran), Basra Light (Iraq), Kuwait Export ( Kuwait), Es Sider (Libya), Bonny Light (Nigeria), Qatar Marine (Qatar), Arab Light (

Soddy Arabia

), Murban (UAE) and Merey (Venezuela).

It may differ significantly from the two grades of crude that refer to markets for raw materials: Brent of North Sea, for Europe, and West Texas Intermediate, in North America.

Tuesday morning, Brent North Sea crude for April delivery was traded at 106.95 dollars, while the WTI for delivery in March was worth 92.65 dollars.
Posted by: Fred || 02/23/2011 00:00 || Comments || Link || E-Mail|| [748 views] Top|| File under:
Iraq
6,000 stage sit-in at Sulaimaniya
SULAIMANIYA / Aswat al-Iraq: The number of citizens who staged a sit-in in central Sulaimaniya city on Tuesday went up to 6,000, calling for political reforms in the province, according to an activist.

"A total of 6,000 persons are staging a sit-in in central Sulaimaniya, demanding political reforms in the government and suing those who opened fire on protestors in the past days," Sahwan Raaoof told Aswat al-Iraq news agency, noting that the sit-in is peaceful and has not witnessed any acts of violence.

"The sit-in will continue amid a desire from residents of Halabja city to take part in it," he added.

A medical source had said that three people were killed and 121 were wounded in the protests in Sulaimaniya.

Hundreds of protestors went to street last Thursday calling for better services and living conditions and fighting corruption.
Posted by: Steve White || 02/23/2011 00:00 || Comments || Link || E-Mail|| [357 views] Top|| File under:
Bomb kills 2 soldiers in Mosul
NINEWA / Aswat al-Iraq: Two Iraqi soldiers were killed in a bomb explosion in western Mosul, a security source said.

"Two Iraqi soldiers were killed on Tuesday evening (Feb. 22) by a bomb blast, placed in a refrigerator, in al-Harmat region, western Mosul," the source told Aswat al-Iraq news agency.
Posted by: Steve White || 02/23/2011 00:00 || Comments || Link || E-Mail|| [331 views] Top|| File under:
Israel-Palestine-Jordan
Israel targets Islamic Jihadis after mortar attack
Fire from Israeli tanks injured two Paleo jihadis militants and two civilians in the Gaza Strip on Wednesday.

Israel's military said its troops shot at a group of jihadis militants after a bomb exploded near an Israeli patrol along the border and mortar bombs were fired at the soldiers and into Israel.

Islamic Jihad said two of its thugs members were wounded by tank shells after firing a projectile. Paleo 'medical officials' said two 'civilians' also were hurt.


I'm trying my hand at some AP style 'scare quotes'.
Posted by: ryuge || 02/23/2011 12:25 || Comments || Link || E-Mail|| [552 views] Top|| File under:
Fayyad proposes unity govt with Hamas
[Ma'an] Paleostinian Authority Prime Minister Salam Fayyad has proposed forming a unity government with

Hamas, always the voice of sweet reason,

, under which the Islamist group would have responsibility for security in

Gazoo

.

Speaking to Paleostinian journalists late Monday, Fayyad said the "security concept" applied by Hamas in

Gazoo

, where the group has sought to enforce a ceasefire with Israel, could provide common ground.

"The security concept practiced by Hamas in the

Gazoo

Strip should be brought under an official framework because it is not different from what is practiced by the Paleostinian Authority in the West Bank," Fayyad said.

"After a national unity government is formed, it can take on the task of supervising a security agreement based on the institutions in place in the West Bank and

Gazoo

."

"The compatibility between the policy adopted by the Paleostinian leadership and that applied by Hamas on the ground in

Gazoo

... opens the way for a national unity government to immediately manage affairs of state," he added.

Fayyad's proposal, which comes as he seeks to form a new government, would not vastly change the situation on the ground in

Gazoo

or the West Bank. But it could pave the way for reconciliation between Fatah and Hamas.

Longtime bitter rivals, the tensions between the two groups boiled over in 2007, a year after Hamas won legislative elections. Bloody

festivities

between the two saw Hamas oust Fatah from the

Gazoo

Strip and take control.

The West Bank, which is under the control of President

the ineffectual Mahmoud Abbas

' Fatah party, has been effectively cut off from the

Gazoo

Strip ever since.

Repeated attempts at reconciliation between the groups have led nowhere, and the collapse of the Egyptian regime of Hosni Mubarak, which played a key role in reconciliation efforts, has created new uncertainty.

The issue of control of the security forces has been a key stumbling block in each round of reconciliation talks, with both sides refusing to cede authority over their security apparatus.

Hamas responded to the latest calls for unity with suspicion.

"These declarations lack seriousness and credibility, they make no sense in light of the continued arrests and torture [of Hamas members] in Fatah prisons in the West Bank," Hamas

front man

Sami Abu Zuhri said on Monday.

"The only real way towards reconciliation is to stop the arrests, free the detainees and allow the movement's charities to start helping the Paleostinian people again," he told AFP.

Hamas and Fatah have carried out periodic arrests of each other's members, often holding detainees without charge or trial and routinely trading allegations of prisoner abuse.

"The formation of a national unity government can only be achieved in the context of an all-encompassing national solution and not a partial one," Abu Zuhri said, referring to calls for the establishment of a coalition which would rule until parliamentary elections can be held at some point before September.
Posted by: Fred || 02/23/2011 00:00 || Comments || Link || E-Mail|| [346 views] Top|| File under: Palestinian Authority
Israel silent as Iran warships enter Mediterranean
JERUSALEM — Israeli officials were largely silent on Tuesday as two Iranian warships entered the Mediterranean Sea from the Suez Canal, in what the Jewish state has repeatedly called a provocation. Officials at the canal authority confirmed on Tuesday afternoon that the two vessels had reached the southeastern corner of the Mediterranean after travelling up the canal.

"They are now in Mediterranean waters," an official told AFP in Cairo.

The patrol frigate Alvand and support ship Kharg are the first Iranian warships to pass through the canal since the 1979 Islamic revolution, and are reportedly bound for Syria, a journey that would take them past Israel's territorial waters.

Israeli officials had no immediate reaction to the ships' arrival in the Mediterranean, but earlier a foreign ministry spokesman had urged world powers to respond "firmly" as the two vessels entered the Suez Canal.

Public radio, quoting unnamed senior officials, said Israel knew where the ships were and was holding situational assessments with US officials. The radio also said Prime Minister Netanyahu had discussed the matter with US Ambassador James Cunningham.

The Kharg has a crew of 250 and can carry up to three helicopters. The Alvand is armed with torpedos and anti-ship missiles.
Posted by: Steve White || 02/23/2011 00:00 || Comments || Link || E-Mail|| [375 views] Top|| File under:
Southeast Asia
Local official gunned down in southern Thailand
A Thai Muslim was killed in a drive-by shooting in Pattani border province Tuesday afternoon. Manase Kortae, 38, was gunned down by a pillion rider while he was riding his motorcycle back home. He was shot driving past a school. The two attackers sped off after gunning down Manase, a member of the village committee.

Warrant sought in car bombing
Police are seeking a warrant for the arrest of an important terrorist insurgent suspect believed to be behind Monday's motorcycle bomb attack in Yala. It is believed that the explosion may be linked to a car bomb which exploded 100 meters away only eight days earlier.

Ayu Dorloh, 22, was identified through security camera footage and eyewitness accounts. The bombing was recorded from several vantage points. The footage showed the blast came from a Honda Wave motorcycle parked outside a rice porridge restaurant.

The blast killed one woman and wounded 17 other people on Monday afternoon.

"We believe the attack may be linked with the Feb 13 car bomb because both were detonated by the same radio devices," said local police chief Chote Chawalwiwat.

Eighteen people were injured and 12 shophouses were destroyed in the previous bomb attack the same road.

Locals whose assets were damaged in the incident have expressed grave concern over the repeated violence and are demanding more security measures.

Restaurant owner Porntep Dilokskol, who believes his business suffered damage amounting to one million baht in the latest bombing, blamed lax security in central Yala. He said that, even after the Feb. 13 attack, there were still no security officers stationed in the area, though some territorial defense volunteers were present for a spell.

"They stood guard for only a short while and left," he said. "Standing about for just two hours in the morning does nothing."

His neighbour, Anan Lirahawong, the owner of a gold shop that was seriously damaged by the bomb, said he had no idea when the insurgency would end, or where he could flee to.

"Everywhere is the same. There are also quarrels in Bangkok," he said.

The deep south has suffered three major bombings this month. Besides the two blasts in Yala, a car bomb in Narathiwat province on Saturday wounded 17 people.
Posted by: ryuge || 02/23/2011 09:43 || Comments || Link || E-Mail|| [355 views] Top|| File under:
Home-made bombs uncovered
[Straits Times] THREE caches of home-made bombs were discovered by longhouse folk in Ulu Niah after Saturday's near-bloody confrontation between 300 villagers and about 100 other people over a land dispute.

The cannonball-like

bomb

s, which had fuses and contained gunpowder, were found in camps set up by the outsiders.

After handing them over to the police, the residents of Rumah Ranggang lodged a report on Monday at Batu Niah

cop shoppe

, demanding a thorough investigation.

Rumah Ranggang residents' committee chairman Changgai Dali said in his report that the longhouse folk now feared for their lives because the thugs had threatened to use the bombs on them.

Miri police chief Assistant Com-missioner Jamaluddin Ibrahim confirmed that he had received information about the seizure of the explosives.

'We are already on the case. We hope the state authorities will also look into other issues related to the incident and help to resolve them while we carry out our investigations,' he said, adding that they were also trying to find out who made the bombs.
Posted by: Fred || 02/23/2011 00:00 || Comments || Link || E-Mail|| [373 views] Top|| File under:
Syria-Lebanon-Iran
Ahmadinejad condemns Qaddafi, predicts revolution in US and Europe
from Haaretz

Mahmoud Ahmadinejad says popular demands for change will put an end to the oppression of what he called arrogant powers...he says similar uprisings will strike Europe and North America....the president also condemned Libya's use of force against demonstrators and urged Libyan leaders to give in to the demands of their people...Iran warned opposition groups on Saturday against staging demonstrations to commemorate the people killed during the protests, state media reported.
Iran brutally put down protests on its own streets after Ahmadinejad's disputed re-election in 2009.
Posted by: lord garth || 02/23/2011 07:55 || Comments || Link || E-Mail|| [636 views] Top|| File under:
Iranian warships in the Mediterranean
[Ennahar] Two Iranian warships entered Tuesday afternoon in the waters of the Mediterranean after taking the Suez Canal, according to a source fom the Canal Authority.
Posted by: Fred || 02/23/2011 00:00 || Comments || Link || E-Mail|| [616 views] Top|| File under: Govt of Iran
Son of Iran opposition leader Karoubi arrested
TEHRAN - Iranian security forces have arrested a son of opposition leader Mehdi Karoubi, his website reported on Tuesday, one week after his supporters took to the streets in their first demonstrations in more than a year.

"Last night security forces entered the house of Ali Karoubi and arrested him and his wife, Nafiseh Panahi" Sahamnews website said. Panahi was later released but there was no further news of Ali Karoubi, it said.

Sahamnews said there were concerns for Mehdi Karoubi himself after security forces raided his house on Monday night and confiscated documents and books.

"After last night's incident and despite many efforts there is no news of the fate of (Mehdi) Karoubi and his wife," the website said. Mehdi Karoubi has been under virtual house arrest for more than a week after calling for supporters of his reformist Green movement to hold a rally on Feb. 14, the first event of its kind since December 2009. More demonstrations were held on Sunday.

Government supporters have called for both opposition leaders to be tried and executed, but so far authorities have chosen to isolate rather than arrest them, possibly wary of giving them greater publicity and angering their supporters.

Sahamnews said security forces were also seeking another of Karoubi's sons, Hossein, who has been very outspoken since his father's house arrest.
Posted by: Steve White || 02/23/2011 00:00 || Comments || Link || E-Mail|| [355 views] Top|| File under:
Who's in the News
58
[untagged]
3
Taliban
1
Commies
1
Govt of Iran
1
Govt of Pakistan
1
Palestinian Authority
Bookmark
E-Mail Me
The Classics
The O Club
Rantburg Store
The Bloids
The Never-ending Story
Thugburg
Gulf War I
The Way We Were
Bio
Merry-Go-Blog
Hair Through the Ages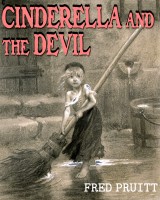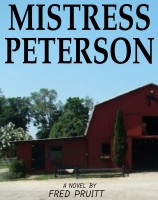 On Sale now!


A multi-volume chronology and reference guide set detailing three years of the Mexican Drug War between 2010 and 2012.

Rantburg.com and borderlandbeat.com correspondent and author Chris Covert presents his first non-fiction work detailing the drug and gang related violence in Mexico.

Chris gives us Mexican press dispatches of drug and gang war violence over three years, presented in a multi volume set intended to chronicle the death, violence and mayhem which has dominated Mexico for six years.
Click here for more information


Meet the Mods
In no particular order...


Steve White
Seafarious
Pappy
lotp
Scooter McGruder
john frum
tu3031
badanov
sherry
ryuge
GolfBravoUSMC
Bright Pebbles
trailing wife
Gloria
Fred
Besoeker
Glenmore
Frank G
3dc
Skidmark
Alaska Paul



Better than the average link...



Rantburg was assembled from recycled algorithms in the United States of America. No trees were destroyed in the production of this weblog. We did hurt some, though. Sorry.
3.231.167.166