Britain
Irish Republican Assassination?



Via An Englishman's Castle, could be old news here:



A former British Army sniper, who may have claimed the lives of six terrorists, was gunned down in a London street last month.

Scotland Yard is investigating the London shooting death of a former British army sniper who was prominent in the Northern Ireland campaign.Retired Warrant Officer Michael Norman, 62, formerly of the Coldstream Guards, was found with a bullet wound to the stomach in a green BMW April 17 with a 9 mm handgun nearby.Norman, who left the army in 1989 after 22 years, built a reputation in Northern Ireland and other operational theaters as a high-grade sniper. He is reputed to have killed as many as six Irish Republican Army gunmen during anti-terrorist operations, The Times of London reported Tuesday.He was also an anonymous witness at the inquiry into the Bloody Sunday deaths in Londonderry in 1972, according to his former wife, Fiona McNab.

Further reporting in the Telegraph on the 30th April stated that the police authorities had not ruled out suicide as a cause of death. However, a more recent article in the Hounslow Guardian revealed that the police were appealing for witnesses in a death that they were now treating as murder.

Posted by: anonymous2u || 05/31/2005 11:36 || Comments || Link || E-Mail|| [6466 views] Top|| File under:
Caucasus/Russia/Central Asia
Uzbek activists held in new sweep
Armed police have arrested 28 people planning to hold a protest rally in the Uzbek capital, Tashkent, as part of a continuing crackdown on dissent. The officers raided an apartment before dawn, taking away the owner, well-known opposition figure Vasilia Innoyatova, and 27 others. The group had been planning to hold a small rally to protest about the killings in Andijan two weeks ago. Hundreds reportedly died when troops fired on an anti-government protest.

The government says those who died were members of an extremist Islamist group, and is taking a hard line against anyone challenging this version. President Islam Karimov refused to meet a group of US senators who came to Tashkent on Sunday to push for an international inquiry. Most populous central Asian former Soviet republic, home to 26m people Ruled since 1991 independence by autocrat Islam Karimov Accused by human rights groups of serious abuses, including torture Rocked by violence in capital Tashkent in 2004 Government says radical Islamic groups behind violence They did meet Mrs Innoyatova just hours before she was detained. In Andijan itself, most residents are still too frightened to talk openly, but some say, quietly, that the security forces are making night raids on the houses of anyone who might have been among the crowd, or other witnesses.
Posted by: Fred || 05/31/2005 00:00 || Comments || Link || E-Mail|| [6461 views] Top|| File under:
Europe
EU complains to WTO about Airbus sucking
BRUSSELS, Belgium (AP) - The European Union decided Tuesday to file a counter complaint at the World Trade Organization against the United States, claiming Boeing Co. (BA) receives illegal aid - launching a new trade war with Washington.
"You CAN'T do what we do with Airbus! We'll sue your butt!"

The move, announced by EU trade chief Peter Mandelson, reactivates a legal process at the WTO that was frozen by the EU when it entered negotiations with Washington in January to try to force the US from the bidding field cut aid to U.S.-based Boeing and its European rival Airbus. It is also a reaction to Washington's decision late Monday to abandon months of talks and take the EU to a legal panel at the WTO for Airbus subsidies.

"I can assure you our customer's free choice Europe's interests will be fully defended," Mandelson said, adding that he was "disappointed that the United States has chosen this confrontation with Europe."


Just be grateful we didn't declare war on your sorry, pathetic asses. Again.



Mandelson blamed the United States for sticking up for themselves escalating the dispute into a full-blown trade war.

"America's decision will, I fear, spark the biggest, most difficult and costly legal dispute in the WTO's history,"


It is still cheaper than another D-Day


he said, adding it would be "manifestly expensive and (involve) quite destructive litigation."


Destructive to who? More destructive than your helping terrorists and American enemies? More destructive than KYOTO to your economies? More destructive than a bull in a china shop?



In announcing the U.S. decision late Monday, Trade Representative Rob Portman said the Bush administration felt it had to act because of preparations being made by EU member nations to commit $1.7 billion to Airbus for developing a new airplane, the A350, which is seen as a direct competitor to Boeing's new 787 Dreamliner in the market for midsize, long-distance jets.


I sure don't remeber the US government giving money to Boeing to develop planes. Tax cuts maybe. Someone correct me if I'm wrong.



Posted by: mmurray821 || 05/31/2005 11:00 || Comments || Link || E-Mail|| [6464 views] Top|| File under:
Suspect in Libya nuclear probe to be extradited to Switzerland
A Swiss man arrested in Germany on suspicion of smuggling nuclear equipment to Libya has been extradited to Switzerland, the Swiss justice ministry said Monday. Urs Tinner, 40, who was detained in October 2004, is suspected of helping Libya to build nuclear centrifuges for the enrichment of uranium in order to produce atomic weapons. Swiss officials said he was extradited on Friday.

The Swiss federal prosecutor said he and other members of his family formed part of a network linked to Abdul Qadeer Khan, the father of Pakistan's nuclear bomb.

It's been awhile, but I believe he was the on-site QC guy at the Malaysian centrifuge factory.

The network allegedly smuggling parts to Libya was broken up in 2003 after a German ship was seized with goods on board which included equipment which could be used in a nuclear programme.
Posted by: Spavirt Pheng6042 || 05/31/2005 02:39 || Comments || Link || E-Mail|| [6461 views] Top|| File under:
Al-Qaeda: Gold sales claims
Ten Arab men suspected by Swiss authorities of supporting the al-Qaeda terror network allegedly engaged in illegal gold trading besides smuggling illegal aliens, said Swiss authorities on Thursday. According to the 2004 Swiss report on national security, the 10 suspects, the last two of whom were released in April, transferred proceeds from their gold trading to a Yemen-based pressure group with suspected links to al-Qaeda. The report said the 10 were believed to have smuggled several hundred job seekers from the Middle East to or through Switzerland. The men were also suspected of providing fake documents that enabled collaborators to enter Switzerland and European countries.

In April, Swiss authorities released the last two of the group from detention, but they were still under investigation. As a condition of their release, the suspects - who included seven Yemenis, two Somalis and one Iraqi - must report regularly to local police authorities. The men had been rounded up in Swiss raids between December 2003 and May 2004 after being linked to numbers in cellphones seized from terror suspects in Saudi Arabia.
Posted by: Fred || 05/31/2005 00:00 || Comments || Link || E-Mail|| [6459 views] Top|| File under:
Home Front: Politix
Ralph and Kev Want Bush and Cheney Impeached
Edited for the conclusion

Snip...
The National Intelligence Estimate issued in October 2002 said ''We have no specific intelligence information that Saddam's regime has directed attacks against US territory."


Guess firing on military aircraft doesn't count. Ralph is probably even more unhappy no Americans were killed by Saddam's ADA, but he won't discuss his true feelings in public...


The UN, IAEA, the State and Energy departments, the Air Force's National Air and Space Intelligence Center, US inspectors, and even the CIA concluded there was no basis for the Bush-Cheney public assertions. Yet, President Bush told the public in September 2002 that Iraq ''could launch a biological or chemical attack in as little as 45 minutes after the order is given." And, just before the invasion, President Bush said: ''Facing clear evidence of peril, we cannot wait for the final proof -- the smoking gun -- that could come in the form of a mushroom cloud."


Bush was using in his speech the same rhetorical games the press routinely uses when it wants to push an agenda. No sale, here, anyway. The pot calling the kettle black in this case.


The president and vice president have artfully dodged the central question: ''Did the administration mislead us into war by manipulating and misstating intelligence concerning weapons of mass destruction and alleged ties to Al Qaeda, suppressing contrary intelligence, and deliberately exaggerating the danger a contained, weakened Iraq posed to the United States and its neighbors?"


Am I the only one who senses a sense of sorrow that more innocents weren't murdered by Saddam?


If this is answered affirmatively Bush and Cheney have committed ''high crimes and misdemeanors." It is time for Congress to investigate the illegal Iraq war as we move toward the third year of the endless quagmire that many security experts believe jeopardizes US safety by recruiting and training more terrorists. A Resolution of Impeachment would be a first step. Based on the mountains of fabrications, deceptions, and lies, it is time to debate the ''I" word.


Let's debate the 'W' word instead. As in welched, which is what Saddam did in the 1991 ceasefire agreement starting in 1991. You are a sad little leftist and a caricature of the political type who would rather sit and wait for another attack.
Posted by: badanov || 05/31/2005 08:34 || Comments || Link || E-Mail|| [6462 views] Top|| File under:
Home Front: WoT
Drop those nose hair clippers, soldier!
By Dave Hirschman | Thursday, May 19, 2005, 11:01 AM
The Atlanta Journal-Constitution
Airline flight attendants wouldn't be ignored during their pre-flight safety briefings if they could perform like Lt. Col. John King — or at least use his stage props.
Speaking to 280 fellow soldiers before they boarded a chartered DC-10 at the start of their marathon flight from Savannah to Kuwait City earlier this week, King was thunderous, blunt and well armed with an M-16 rifle slung over his shoulder.
"Interfering with a flight crew is a serious crime," he told them. "Don't be stupid. Don't be a moron. Don't even joke about going to Havana. That's not where we're headed today."
King, who in civilian life is the Doraville police chief, rolled his eyes at the FAA regulation that requires soldiers — all of whom were armed with an arsenal of assault rifles, shotguns and pistols — to surrender pocket knives, nose hair scissors and cigarette lighters.
"If you have any of those things," he said, almost apologetically, "put them in this box now."
Nearly every seat on the all-coach Omni Air International plane was full.
The few seats that weren't were crammed with backpacks, helmets and other bulky equipment that wouldn't fit in the already jam-packed overhead bins.
A few dozen mostly low-ranking soldiers were promised first-class accommodations for volunteering to load the belly of the plane with a couple of truckloads of heavy equipment.
When they got onboard, they saw they had been hoodwinked.
There was no first class.
If anything, their 10-abreast seats were even more confining because they were packed into an even narrower space.
"I can't believe I volunteered for baggage detail," one sweaty soldier said.
"You didn't volunteer," another told him.
"Good."


Never volunteer for ANYTHING. I don't know about the rest of you but I feel safer knowing that the TSA is ever vigilant.




Posted by: Deacon Blues || 05/31/2005 15:00 || Comments || Link || E-Mail|| [6465 views] Top|| File under:
C.I.A. Expanding Terror Battle Under Guise of Charter Flights
Long, long NYT article on rendition, the CIA, etc. Just the first part here. Makes me want to buy the Aero Contractors guys a round at the O-Club.

SMITHFIELD, N.C. - The airplanes of Aero Contractors Ltd. take off from Johnston County Airport here, then disappear over the scrub pines and fields of tobacco and sweet potatoes. Nothing about the sleepy Southern setting hints of foreign intrigue. Nothing gives away the fact that Aero's pilots are the discreet bus drivers of the battle against terrorism, routinely sent on secret missions to Baghdad, Cairo, Tashkent and Kabul.

When the Central Intelligence Agency wants to grab a suspected member of Al Qaeda overseas and deliver him to interrogators in another country, an Aero Contractors plane often does the job. If agency experts need to fly overseas in a hurry after the capture of a prized prisoner, a plane will depart Johnston County and stop at Dulles Airport outside Washington to pick up the C.I.A. team on the way.

Aero Contractors' planes dropped C.I.A. paramilitary officers into Afghanistan in 2001; carried an American team to Karachi, Pakistan, right after the United States Consulate there was bombed in 2002; and flew from Libya to Guantänamo Bay, Cuba, the day before an American-held prisoner said he was questioned by Libyan intelligence agents last year, according to flight data and other records.

While posing as a private charter outfit - "aircraft rental with pilot" is the listing in Dun and Bradstreet - Aero Contractors is in fact a major domestic hub of the Central Intelligence Agency's secret air service. The company was founded in 1979 by a legendary C.I.A. officer and chief pilot for Air America, the agency's Vietnam-era air company, and it appears to be controlled by the agency, according to former employees. Behind a surprisingly thin cover of rural hideaways, front companies and shell corporations that share officers who appear to exist only on paper, the C.I.A. has rapidly expanded its air operations since 2001 as it has pursued and questioned terrorism suspects around the world.

An analysis of thousands of flight records, aircraft registrations and corporate documents, as well as interviews with former C.I.A. officers and pilots, show that the agency owns at least 26 planes, 10 of them purchased since 2001. The agency has concealed its ownership behind a web of seven shell corporations that appear to have no employees and no function apart from owning the aircraft.


That doesn't stop the intrepid NYT from trying to blow whatever cover they have.

The planes, regularly supplemented by private charters, are operated by real companies controlled by or tied to the agency, including Aero Contractors and two Florida companies, Pegasus Technologies and Tepper Aviation. The civilian planes can go places American military craft would not be welcome. They sometimes allow the agency to circumvent reporting requirements most countries impose on flights operated by other governments. But the cover can fail, as when two Austrian fighter jets were scrambled on Jan. 21, 2003, to intercept a C.I.A. Hercules transport plane, equipped with military communications, on its way from Germany to Azerbaijan.

"When the C.I.A. is given a task, it's usually because national policy makers don't want 'U.S. government' written all over it," said Jim Glerum, a retired C.I.A. officer who spent 18 years with the agency's Air America but says he has no knowledge of current operations. "If you're flying an executive jet into somewhere where there are plenty of executive jets, you can look like any other company."

Some of the C.I.A. planes have been used for carrying out renditions, the legal term for the agency's practice of seizing terrorism suspects in one foreign country and delivering them to be detained in another, including countries that routinely engage in torture. The resulting controversy has breached the secrecy of the agency's flights in the last two years, as plane-spotting hobbyists, activists and journalists in a dozen countries have tracked the mysterious planes' movements.

Posted by: Steve White || 05/31/2005 00:38 || Comments || Link || E-Mail|| [6487 views] Top|| File under:
Cheney Backs Handling of Detainees at Cuba Base
WASHINGTON, May 30 - Vice President Dick Cheney has emphatically defended the handling of detainees at Guantänamo Bay, Cuba, saying that they have been "well treated, treated humanely and decently" and that some accusations to the contrary are lies.

The vice president largely dismissed assertions that guards or interrogators at the United States base had mishandled the Koran or beaten detainees. He said repeatedly that freed detainees were "peddling lies." The remarks, in an interview taped on Friday for a "Larry King Live" shown on CNN on Monday night, were one of the more unapologetic defenses of conduct at Guantänamo. Amnesty International last week compared the detention center to a gulag-style camp. Asked about that, Mr. Cheney replied, "Frankly, I was offended by it."

He said that many detainees were "individuals who have been actively involved as the enemy, if you will, trying to kill Americans" and that some had provided "significant amounts of intelligence." "What we're doing down there has, I think, been done perfectly appropriately," Mr. Cheney added.

In the wide-ranging interview, Mr. Cheney called Kim Jong Il of North Korea "one of the world's more irresponsible leaders" and said China needed to press him harder to renounce his nuclear program. The vice president also said he felt "more optimistic than I've been at any time in the last four years" about prospects for Mideast peace.

Asked whether the United States had ever been close to capturing Osama bin Laden, Mr. Cheney said, "I can't say that we've ever been close to bin Laden." It was an unusually candid comment from an administration that often speaks of successes in dismantling parts of Qaeda leadership.

On the nomination of John R. Bolton as ambassador to the United Nations, Mr. Cheney said he felt sure that the votes for confirmation would be marshaled when the Senate returned from a weeklong recess. Calling Mr. Bolton "a superb public official," Mr. Cheney brushed aside Democrats' requests for more information on him, saying: "I think it's just an excuse. There's nothing being hidden from them."

More urgent comments dealt with the accusations of abuse of the Koran at Guantänamo. Those reports have been blamed for inflaming anti-American sentiment and sparking riots in Muslim countries. Mr. Cheney said the Pentagon had "found that nearly all of those reports were not true." A detainee's report that a Koran had been flushed down a toilet, he said, has been shown to be "totally bogus."
Posted by: Steve White || 05/31/2005 00:32 || Comments || Link || E-Mail|| [6465 views] Top|| File under:
International-UN-NGOs
Bush Calls Human Rights Report 'Absurd'
WASHINGTON - President Bush on Tuesday dismissed a human rights report as "absurd" for its harsh criticism of U.S. treatment of terrorist suspects at Guantanamo Bay, Cuba, saying the allegations were made by prisoners "who hate America."

"It's an absurd allegation. The United States is a country that promotes freedom around the world," Bush said of the Amnesty International report that compared Guantanamo to a Soviet-era gulag.

In a Rose Garden news conference, Bush defiantly stood by his domestic policy agenda while defending his actions abroad. He repeatedly pledged to press ahead — "The president has got to push, he's got to keep leading" — despite mounting criticism.

With the death toll climbing daily in Iraq, he said that nation's fledging government is "plenty capable" of defeating insurgents whose attacks on Iraqi civilians and U.S. soldiers have intensified.

Bush spoke after separate air crashes killed four American and four Italian troops in Iraq. The governor of Anbar province, taken hostage three weeks ago, was killed during clashes between U.S. forces and the insurgents who abducted him.

Standing in the sun, sweat beading on his forehead, Bush said the job of the U.S. forces in Iraq is to help train the nation's own forces to defeat insurgents.

"I think the Iraqi people dealt the insurgents a serious blow when we had the elections," Bush said. "In other words, what the insurgents fear is democracy because democracy is the opposition of their vision."

On another foreign policy issue, Bush shot back at critics who suggest his diplomatic approach to North Korea is allowing the communist regime to expand its nuclear program. "If diplomacy is the wrong approach, I guess that means military. That's how I view it as either diplomacy or military. I am for the diplomacy approach," he said. "And for those who say we ought to be using our military to stop a problem, I would say that while all options are on the table, we've still got a ways to go to solve this diplomatically."

Bush said he expressed concerns with Russian President Vladimir Putin about legal proceedings against former oil tycoon Mikhail Khodorkovsky. Once the richest man in Russia, Khodorkovsky was convicted Tuesday of fraud and tax evasion and sentenced to nine years in prison following a trail widely denounced as politically motivated.

"Here, you're innocent until proven guilty and it appeared to us, at least people in my administration, that it looked like he had been judged guilty prior to having a fair trial," Bush said. "We're watching the ongoing case."

The president said he has questioned whether the case shows a backsliding away from the rule of law and democracy in Russia and said it will "be interesting to see" how Khodorkovsky's expected appeal is handled by the government.

He said it was a "reasonable decision" to allow Iran to apply for WTO membership as a way to advance diplomatic discussions with Europe on Iran's nuclear program.

On the Amnesty International report, Bush said, "It seemed like to me they based some of their decisions on the word of the allegations by people who were held in detention, people who hate America."

The president opened the news conference by urging Congress to pass his stalled energy legislation, restrain the growth of government spending, approve the Central American Free Trade Agreement and overhaul Social Security with a partial privatization plan.

Despite democratic opposition and Republican skittishness about his plans for Social Security, he said he would push forward. "It's like water cutting through a rock. I'm going to keep working and working and working," he said.

"...The people are watching Washington and nothing is happening. Except you've got a president who's talking about the issue and a president who's going to keep talking about the issue until we get people to the table."

He declared that the economy is strong, with 3.5 million jobs in two years and an unemployment rate of 5.2 percent. "Obviously, these are hopeful signs, but Congress can make sure the signs remain hopeful," he said in a five-minute opening statement in the Rose Garden.

After a bruising week on Capitol Hill, Bush urged both political parties to "set aside partisan differences" and work together.

Bush did not challenge the premise of a question about the Supreme Court — that he will soon have a vacancy to fill on the aging court. He did pledge to consult with Congress about his nominee or nominees at "an appropriate time," though he didn't say how early in the process those talks would come.

Turning to the controversial issue of embryonic stem cell research, Bush said that the extra embryos created during fertility treatments — estimated to now number around 400,000 — should be adopted.

"There's an alternative to the destruction of life," he said. "But the stem cell issue is really one of federal funding, that's the issue before us, and that is whether or not we use taxpayers' money to destroy life. ... I don't believe we should."

Though he did not mention tax cuts in his opening argument, Bush said he still wants Congress to make his first-term cuts permanent. He also pledged not to give up on Social Security reform, despite intense opposition on Capitol Hill. "The easy path is to say, `Oh, we don't have a problem. Let's ignore it -- yet again'."

On a lighter note, Bush said he was comfortable with the decision by his staff and Secret Service not to notify him when the White House and Congress were evacuated in May because of an errant airplane.

Noting that his wife, Laura, has said he should have been told of the potential threat, the president joked, "She often disagrees with me."
Posted by: Flavising Snaigum1993 || 05/31/2005 17:20 || Comments || Link || E-Mail|| [6461 views] Top|| File under:
Southeast Asia
'Hot Pursuit' Agreement Would Protect Vulnerable Waterway
EFL:

Government officials in Malaysia have confirmed that they are discussing the possibility of allowing "hot pursuit" agreements that would allow regional navies to chase suspected terrorists and pirates across international maritime boundaries. The latest discussions between Malaysia, Singapore, Indonesia and the Philippines are supported by the U.S., and are aimed at combating terrorism and piracy in the area, especially in the Malacca Strait waterway. The U.S. has been pressing Southeast Asian governments in recent years to do more to secure the piracy-prone waters, but amid concerns about sovereignty has made it clear it does not intend itself to launch armed patrols.
Running between Malaysia and Indonesia, the narrow channel accommodates 50,000 vessels a year, carrying between one-fifth and one quarter of the world's sea trade. Half of all oil shipments carried by sea go through the Strait - in 2003 an estimated 11 million barrels a day.
Fears of terrorism center on the possibility that a large ship could be pirated and sunk at a shallow point in the Strait -- which is just 25 meters deep in places -- blocking the waterway and having a devastating effect on world trade.
Malaysia's Maritime Enforcement coordinating director, First Admiral Abdul Rashid, told reporters "hot pursuit" agreements were actively under discussion. Malaysia's coast guard would soon be set up to enhance security in the area, he added. Tourism Minister Leo Michael Toyad said: "Malaysia, Singapore, Indonesia, Thailand and the Philippines are working on this and enforcement also has been stepped up. Toyad played down the risk in the area, though, saying piracy happened "all over the world" but was not reported. He called for more international and local confidence in anti-piracy measures and said "the more vessels in the area, the less likely a pirate is to attack."
International Maritime Bureau (IMB) director P. Mukundan echoed this view: "If this is a multi-million dollar industry, it will be protected," he said. "Pirates often operate along territorial borders because they know there is no right of pursuit across territorial waters. We want to see some mechanism within the region to improve bilateral cooperation."
Mukundan warned, however, that international shipping companies should not consider using hired help to increase security. "Malaysia has made it clear that it will not tolerate armed vessels going through its waters for this purpose. Security personnel on board a ship also need the permission of the ship's flag state to carry arms." At least two companies have recently set up in Singapore to offer such security.
Posted by: Steve || 05/31/2005 08:46 || Comments || Link || E-Mail|| [6462 views] Top|| File under:
Afghanistan/South Asia
7 hurt in gunfight between pro, anti-peace treaty men in Rangamati
R
ANGAMATI:May 30: At least seven activists of the pro and anti-peace treaty groups in Rangamati were bullet-wounded in a two-day fierce gunfight. The gunfight ensued Sunday morning at around 9:00 a.m. when two rival groups of the pro-peace treaty Santras Daman Committee and anti-peace treaty United People's Democratic Front men clashed over establishing supremacy in Gabachhari area under Sajek Union of the bordering and inaccessible Baghaichhari upazila. The clash ended at about 2:00 p.m. Sources concerned said the clash spread Monday to Dojar Para area under the same union between the two groups and continued for about an hour when both the groups traded huge fire.

"We want a...BANG!...peace treaty!" "We don't! BANG! BANG!"

At least seven activists of the two groups received bullet injuries, some of them seriously, it was suspected. But the names of those injured could not be known immediately. Fearing the gunfight, the villagers are fleeing their homes and taking shelter at Baghaichhari sadar. Now eerie is being prevailed in the Baghai Chhari upazila after the gunfight.
Posted by: Steve || 05/31/2005 08:56 || Comments || Link || E-Mail|| [6460 views] Top|| File under:
Terror Networks & Islam
TERRORISM: What Arabs Really Think
A somehow encouraging survey on the "arab street", with the caveat of the polling methodology, of course.


What do Arabs really think about the problems that afflict them, and how is this related to the issues Islamic terrorists are fighting and dying (and killing) for? A recent "Opinion Survey of the Arab Street 2005", conducted by Al Arabiya news network, provides some interesting answers. The survey sought to see what Arabs thought about the relative lack of economic progress in the Arab world. In answer to the question, "What is stalling development in the Arab world?," 81 percent chose "Governments are unwilling to implement change and reform." Eight percent cited "The ongoing Arab-Israeli conflict," while seven percent selected "Civil society is failing to convince governments", and 4 percent chose "Terrorism".

Another question, "What is the fastest way to achieve development in the Arab world?", had 67 percent choosing "Ensuring the rule of law through justice and law enforcement", 23 percent chose "Enhancing freedom of speech", and 10 percent chose "Resolving the Arab-Israeli conflict".

Islamic terrorists represent a small minority of Arab thinking, and interests. But most Arab media and governments, for obvious reasons, avoid the "bad government" issues and instead concentrate on the Arab-Israeli conflict as the cause of all that is bad in the Arab world. While few Arab governments support all Islamic terrorists, many support some (like the Palestinian terrorists, or Hizbollah in Lebanon). An Arab government will support terrorists as long as there are no terrorist attacks against themselves, and the terrorists are working against the government's enemies. Syria has played this game enthusiastically, perhaps too much so, for decades. By getting behind terrorism and hostility towards Israel, Arab dictatorships believe this will distract their people from problems closer to home. But this ploy is working less well of late. The invasion of Iraq in 2003, the forcible removal of an Arab dictator and enthusiastic participation in democratic elections has terrified Arab despots throughout the Middle East. The Islamic terrorists are generally hostile to Arab dictators, but have made deals with the devil in order to survive. Increasingly, Arab people are fed up with the tyrants and terrorists, and are willing to do something about it.
Posted by: Greretle Shuger3573 || 05/31/2005 03:47 || Comments || Link || E-Mail|| [6460 views] Top|| File under:
Iraq-Jordan
Outrage as US troops arrest moderate Sunni leader
US troops outraged Iraq's new government yesterday by arresting one of the country's foremost Sunni leaders only to release him later and call the whole episode a mistake.


"This is an outrage, dammit! Do you know who I am?"
"Into the paddy wagon wit' yez!"

Firing stun grenades, American soldiers burst into the home of Mohsen Abdul-Hamid, head of the largest Sunni Arab political party, shortly after dawn. They forced a hood over his head and dragged him away along with his three sons. Mohsen Abdul-Hamid is widely considered to be a moderate A number of Sunni politicians and religious leaders have been accused of links to Iraq's insurgency - but never Mr Abdul-Hamid. A Sunni Kurd, he is widely considered a moderate and played a leading role in bringing Sunni Arabs who boycotted January's elections back into the political process. He was freed 10 hours later, but the US military offered no explanation for his detention and stopped short of apologising. "It was determined that he was detained by mistake and should be released," US central command said in a statement. "Coalition forces regret any inconvenience and acknowledge Mr Hamid's co-operation in resolving this matter."
Posted by: Fred || 05/31/2005 00:00 || Comments || Link || E-Mail|| [6466 views] Top|| File under:
Africa: Horn
Sudan charges MSF man over report
The head of the Dutch wing of Medecins San Frontieres (MSF) has been charged with crimes against the Sudanese state over a report on rape in Darfur. Paul Foreman was arrested on Monday and later released on bail. The state crime prosecutor said Mr Foreman had failed to hand over evidence on which the report was based. The charity says it is confidential. Pro-government militia in Darfur are accused of mass rape and killings, but the government denies complicity.
"He (Mr Foreman) is on bail and not allowed to leave the country, " MSF Holland spokesman Geoff Prescott told the BBC's Focus on Africa programme. "He's been charged with crimes against the state by the government on the grounds that they didn't seem to have appreciated our report on rape in Darfur". Mr Foreman had said "medical privilege" and patient confidentiality prevented him from handing over documents requested by the authorities. Another reason for respecting the information, Mr Prescott explained, was because women "made pregnant as a result of rape outside wedlock can be arrested by the authorities" in Sudan.


Guess they've got all the angles covered, huh?
Posted by: Fred || 05/31/2005 00:00 || Comments || Link || E-Mail|| [6459 views] Top|| File under:
Hamas Won't Renounce Resistance
Hamas yesterday rejected calls from Palestinian President Mahmoud Abbas for the movement to give up resisance and hold dialogue with the ruling Fatah party. "We think that the past experience of our people with the Israeli occupation confirms that resistance is the main language that this occupation understands," Sami Abu Zuhri, a Hamas spokesman, said in Gaza City. "Peace agreements will only bring further losses and push back our cause," he added, pointing out that Abbas' Fatah party also maintains its own armed wing, the loosely affiliated Al-Aqsa Martyrs Brigades.

Abbas' call was aired in an interview on US television shortly before an Israeli drone fired a rocket at Islamic Jihad fighters preparing to fire off rocket launchers. Two Palestinian sisters were wounded by the Israeli missile. "This (call) is very strange. We were very surprised about his comments, at a time of continuing aggression against our people and while Fatah is still committed to resistance and they have their armed wing," said Abu Zuhri.

"The climate right now is ready for political negotiations," said Abbas, speaking through an interpreter on ABC television's "This Week" program. "Hamas should reach that conclusion that now the way is the political way and not any other way," the Palestinian leader said. Some Fatah officials have accused Hamas of partly engineering the recent spike in violence in Gaza as part of a dispute with Fatah over local elections earlier this month and ahead of parliamentary elections scheduled for July.
Posted by: Fred || 05/31/2005 00:00 || Comments || Link || E-Mail|| [6461 views] Top|| File under:
Afghanistan/South Asia
2 dead and 33 wounded in Afghan protests
MAZAR-I-SHARIF: Two Afghans were killed and 33 others wounded on Monday in violent protests against a local official in the war-shattered country's northeast, local authorities said. NATO-led peacekeeping forces said they sent out two F-16 fighter jets to the scene of the demonstrations in Rustaq district of remote Takhar province. "There were demonstrations today against the district chief of education, accused by some people to have stolen money to students," provincial governor Qazi Mohammed Kabir Marzban told AFP. "Two people were killed and 33 injured in fights between people. We sent a delegation there, and hope that there will not be more demonstrations tomorrow."

There was no indications that the riots were linked to the worst anti-US protests since the fall of the Taliban which left 15 people dead across Afghanistan earlier this month. Those demonstrations were against a Newsweek report, which the magazine later retracted, that the US military in Guantanamo Bay in Cuba had desecrated copies of the holy Quran.
Posted by: Fred || 05/31/2005 00:00 || Comments || Link || E-Mail|| [6468 views] Top|| File under:
Who's in the News
86
[untagged]
1
Taliban
Bookmark
E-Mail Me
The Classics
The O Club
Rantburg Store
The Bloids
The Never-ending Story
Thugburg
Gulf War I
The Way We Were
Bio
Merry-Go-Blog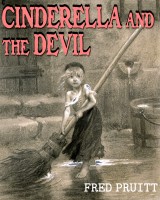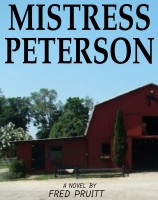 On Sale now!


A multi-volume chronology and reference guide set detailing three years of the Mexican Drug War between 2010 and 2012.

Rantburg.com and borderlandbeat.com correspondent and author Chris Covert presents his first non-fiction work detailing the drug and gang related violence in Mexico.

Chris gives us Mexican press dispatches of drug and gang war violence over three years, presented in a multi volume set intended to chronicle the death, violence and mayhem which has dominated Mexico for six years.
Click here for more information


Meet the Mods
In no particular order...


Steve White
Seafarious
Pappy
lotp
Scooter McGruder
john frum
tu3031
badanov
sherry
ryuge
GolfBravoUSMC
Bright Pebbles
trailing wife
Gloria
Fred
Besoeker
Glenmore
Frank G
3dc
Skidmark
Alaska Paul



Better than the average link...



Rantburg was assembled from recycled algorithms in the United States of America. No trees were destroyed in the production of this weblog. We did hurt some, though. Sorry.
3.236.122.9

Help keep the Burg running! Paypal: