Britain
UK troops in court martial over Iraqi murder
LONDON - The court martial of seven serving and former British soldiers for the murder of an Iraqi civilian in May 2003 is due to open on Monday at an army base in Essex, eastern England. The men, from the 3rd Battalion The Parachute Regiment, also face charges of violent disorder following a roadside incident in southern Iraq which led to the death of Nadhem Abdullah.

The four serving soldiers facing trial at Colchester Garrison are Corporal Scott Evans and Private Samuel May, Private Billie Nerney and Private Morne Vosloo. They will be joined at the court martial by three former army privates, Scott Jackson, Roberto Di Gregorio and Daniel Harding. The military trial is expected to last 10 weeks.

In February three British soldiers were jailed for abusing Iraqi detainees at court martial held at a military base in Osnabrueck, Germany. British military prosecutors are taking action in two other cases of alleged abuse of civilians, with a prosecution pending in one other case.
Posted by: Steve White || 09/05/2005 00:00 || Comments || Link || E-Mail|| [416 views] Top|| File under:
Families of 7/7 terrorists invited to victims' memorial services
CHURCH leaders want to invite the families of the July 7 suicide bombers to a national memorial service in honour of the victims. The service of commemoration is to be held at St Paul's Cathedral on November 1 and will be attended by the Queen and Tony Blair.

Two senior Church of England druids bishops believe that extending the invitation to the bombers' families would acknowledge their own loss and send a powerful message of reconciliation to the Muslim community. "It will acknowledge the wickedness of the act and the grief and devastation it has caused," said Martin Wharton, the Bishop of Newcastle. "I believe this has to be an inclusive invitation."

Jack Nicholls, Bishop of Sheffield, said: "We have to look forward, not back, forward to a society in which Muslims and Christians live together amicably in an integrated community." While Rowan Williams, the Archdruidbishop of Canterbury, declined to comment, senior church sources said that he would "see the value" of inviting the bombers' families.

The uncle of Shehzad Tanweer, one of the bombers, said his family would be prepared to attend if invited. Asked if some of the victims' relatives might take offence, Bashir Ahmed said: "If the objection is raised I will be happy to go and apologise for any pain a member of my family may have caused."

Government officials oppose the plan because of the sensitivities involved and will take the final decision about the guest list. The proposal has also outraged some families of the innocent dead.


Can't imagine why...





Perhaps I'm tarring all the families with a broad brush here, but how many support the idea of jihad though perhaps with someone else's son)? They should be invited to services in Pakistan.

Those of youwishing to learn more about the moral meltdow of the Anglican/Episcopalian Church are encourage to go read Christopher Johnson's Midwest Conservative Journal.
Posted by: Jackal || 09/05/2005 00:00 || Comments || Link || E-Mail|| [283 views] Top|| File under:
China-Japan-Koreas
Koizumi headed to victory in Japan
Junichiro Koizumi's Liberal Democratic party-led coalition is heading for victory in this week's general election, according to a slew of polls published yesterday.

The surveys, the most comprehensive so far, show the opposition Democratic Party of Japan is in danger of winning fewer seats than the 177 gained in the previous lower house election.

The findings suggest the public has responded to the prime minister's gamble in calling a snap election over the issue of postal privatisation - the first such parliamentary dissolution under the postwar constitution.

It also suggests the DPJ has failed to capitalise on what many political analysts had considered its golden opportunity to seize power after 50 years of almost unbroken LDP rule.

Polls in the Yomiuri and Nikkei newspapers and from the Kyodo news agency showed the LDP has an outside chance of winning a majority of more than 240 seats in the 480-seat lower house on its own. That does not include Komeito, its junior coalition partner, which should bring a further 30 seats.

Much is at stake since Mr Koizumi has pledged to resign if his coalition cannot win a simple majority.

Polls showed the LDP doing better than expected in urban constituencies, where the DPJ has recently dominated.

However, analysts warned that the election remained hard to read. About a third of voters have yet to make up their minds, giving the DPJ an opportunity to catch up by wooing floating voters.

The outcome is further clouded by the fact that, in about 10 per cent of single-seat constituencies, the LDP is split between pro-Koizumi candidates and LDP postal rebels. That provides an opportunity for DPJ candidates, even in traditional LDP rural strongholds, to come through the middle.

Takao Toshikawa, editor of Insideline, a political newsletter, said the DPJ had a slim chance of staging a comeback. Mr Koizumi's high-profile tactics of sending in "political assassins" to oust LDP postal rebels had so far excited the electorate. "But the magic could always wear off," he said. "When the hype dies down, it may be that the electorate prefers the DPJ's more substantial platform."

Katsuya Okada, the DPJ leader, has so far been frustrated in his attempts to move the electoral debate away from Mr Koizumi's chosen battleground of a simple referendum on postal privatisation. The DPJ has been trying to discuss pension and tax reform as well as new foreign policy initiatives, including withdrawing troops from Iraq.

Campaigning in the industrial city of Osaka this weekend, Mr Okada suspended his normally sober demeanour to launch a fierce attack on the prime minister, accusing his party of practising grubby money politics. He also said Mr Koizumi had broken several election pledges.

Mr Okada said: "According to the media, the LDP is enjoying a lead. But when the public reflects soberly I think there is every chance that they will give the DPJ a majority."
Posted by: Dan Darling || 09/05/2005 00:57 || Comments || Link || E-Mail|| [261 views] Top|| File under:
Home Front: Politix
9/11 commission left hanging in the wind
Members of the Sept. 11 commission feel they have been left swinging in the wind by the growing tide of revelations about a secret Pentagon program that may have identified the ringleader of the attacks more than a year before they happened.

Claims by two people who worked on the project -- code-named Able Danger -- that they were ignored by commission staff when they briefed them have touched off a firestorm of criticism: including allegations from some victims' relatives of a cover-up.

"Other people have questions they need to answer," Al Felzenberg, the spokesman for the commission's embattled successor body, the 9-11 Public Discourse Project told United Press International.

The National Commission on Terrorist Attacks Upon the United States disbanded after publishing its report in July last year, when its mandate expired. But its members formed the public discourse project to follow up on their work.

"The American people deserve answers," Felzenberg said, adding that both the White House and the Pentagon had left questions about the issue unresolved for weeks -- something other commission sources say has exposed them to a fierce backlash.

"They are sitting on their hands and we are swinging in the wind," complained one former commission official.

Others, including Rep. Peter Hoekstra, R-Mich., chairman of the House Permanent Select Committee on Intelligence, say the commission is merely getting "a little bit of its own medicine," being second-guessed in hindsight much as it judged the actions of officials before Sept. 11.

"In hindsight it is always easy to see people's mistakes," Hoekstra told UPI. "You have to be sympathetic to people in hindsight. More sympathetic than they were."

At the center of the controversy is a claim that Able Danger, a data-mining project that trawled vast quantities of open source information for patterns, linkages and associations, produced a chart in 2000 bearing the names (and in some case, photographs) of about 60 people thought linked to al-Qaida.

Among them was Mohamed Atta, the ringleader of the attacks, according to five people who worked on the project.

If their recollections prove to be accurate, they will entail a major re-write of the commission's accounts of the missed opportunities to thwart the attacks.

But many questions remain.

Rep. Curt Weldon, R-Penn., a passionate advocate of data-mining technology, and the man who first publicized the claims about Able Danger, has said repeatedly that he gave a copy of the chart to Steven Hadley, now the national security advisor, at the White House on Sept. 25, 2001, and that Hadley said he would show it to the president.

The chart Weldon gave to Hadley, if it exists, may be the only copy that remains. Last week Pentagon officials told reporters that vast quantities of data from Able Danger were destroyed as a matter of routine.

The White House has point blank refused to comment on Weldon's statements about the meeting, or to allow reporters to interview Mr. Hadley about them.

"It would be helpful if Mr. Hadley would answer those questions," said Felzenberg. "He could make this whole thing go away."

Weldon says he does not know why the White House refuses to comment, but told UPI that at a meeting in June, Hadley acknowledged meeting him in September 2001 and receiving the chart.

"I've never had a detailed discussion about it with him, but he remembered the meeting," Weldon said.

Hoekstra says that his committee is conducting inquiries, and "the people who've been reported to have information that could help answer these questions are the Pentagon and the National Security Council."

But he declined to discuss what inquiries committee staff had made. "We don't talk about what we investigate or how," he said.

Commission staff say that -- in the absence of any corroboration among the papers they had received about Able Danger -- they did not believe the accounts about the project they received.

"We had two-and-a-half million pieces of paper we'd crowbarred out of the administration," said Felzenberg, referring to the uphill struggle the commission had to get documents about their pre-Sept. 11 activities from federal agencies. "We'd interviewed 1,200 people."

"It was (their) story stacked up against these mountains of material -- none of which mentioned Atta before Sept. 11 or this famous chart," he concluded.

Hoekstra said the commission "may have been blindsided by their own stove-piped thinking" -- a reference to one of the panel's more famous criticisms of how U.S. intelligence was organized. "(They may have thought) that information that comes through unconventional channels isn't worth looking into."

"But that's hindsight," he added.

The Pentagon said last week that it had again searched millions of documents -- including many not turned over to the commission -- but had found neither the chart nor any reference to it.

Nonetheless, they said that a total of five people who had worked on the project remembered seeing a chart with Atta's name on it, and called them "credible."

Felzenberg says that response raises more questions than it answers.

"Did they have Mohammed Atta in their sights before Sept. 11?" he asked. "They stand accused of that. People they say are credible are accusing them of calling off the dogs," Felzenberg said, a reference to charges that Pentagon lawyers blocked the Able Danger team from passing information to the FBI.

"Anything they say now only raises questions about what they told us then," he said.

The Defense Department was notorious among commission staff as the most recalcitrant government agency when it came to document production.

"At every agency there was an element of CYA about the handling of our document requests, but (the Department of Defense) was the most difficult to get material out of," said one.

"The bureaucracy there was just so, so thick... The people on the ground were awesome, but they'd say 'Yes, you can have something,' and that would be the start of this slippery slope. It was such a vast bureaucracy, and so many people had to sign off on anything, sooner or later there'd be someone who'd say 'No.'

"Usually a lawyer."

Felzenberg insists that history will absolve the commission.

"If it turns out that the commission missed this, that will be a failure on our part. But if it turns out (the Pentagon) had (Mohamed Atta) in their sights and let him get away, that is a much bigger failure."
Posted by: Dan Darling || 09/05/2005 00:34 || Comments || Link || E-Mail|| [269 views] Top|| File under:
Home Front: WoT
How to Rebuild New Orleans in One Year, With Money Left Over
Gerard Vanderleun has a modest proposal:



Dear World,
Greetings. It has come to our attention that we haven't really been at the top of your Christmas list for some time now. Like some spouse that has become too used to having the good life, you've decided you need your space. And we are here to give it to you.

We gave you a lot during the last 50 years in terms of direct aid, the Marshall Plan, the continuing defense of Europe during the Cold War, all sorts of loans never paid back, and many billions and billions more in private charity and donations above and beyond what our government has done for you with our money.

Alas, it wasn't enough for you. Like a teenage stoner with an unlimited American Express card, you've always needed more.

Even when your own economies were robust enough to give you the 30 hour week and the whole month of August off, we still couldn't pony up enough to keep you in beer, skittles and fromage.

This situation has made us poorer than we would otherwise have been. There are a lot of things here at home we could have spent the money on -- schools, infrastructure, scholarships, lower taxes, aid to dependent children, and the kind of local American charities that always need help. We hope you'll understand when we say we need just a little year of working the "Charity begins at home" concept in order to catch up.

It's also more than a little depressing to wake up every day and find that the New York Times (your voice in America) blathering on and on about how stingy and uncaring we are. Whew, we just can't get no respect.

Hence, we are taking the year off not only to save many, many billions, but for a time of reflection and boosting of the old "self-esteem." After all, you can't help others unless you feel good about yourself.

And let's face it, how can you other nations (Egypt,EU, Africa, South America, Mexico, and all the worthy, struggling and proud totalitarian Islamic states) feel good about yourself when all you do is push your shabby stolen grocery carts around Washington hoping for a hand-out? You need to have a little time to develop some self-reliance. We realize now that in protecting you and the world's markets, and keeping everybody out there from just killing everybody else, we've robbed you of the chance to determine your own destiny. For many of you, your destiny seems to be death, slavery, boredom, or some bizarre combination of all three. Hey, we guess you've gotta just go for the gusto.

Therefore, as Americans, we've decided to take a break and bag the world for exactly one year.

All foreign aid is going to become internal aid.

All charitable giving is going to be directed at deserving institutions and individuals inside the United States.

All profits made by US companies will be only be allowed to be reinvested in facilities within the United States.

We'll be running trade on the one dollar in one dollar out basis, so if you want to come out of this year with favored nation status, you'd best have your Visa card out.

For those of you with a lot of your people already living here in the United States and sending money back, well, there's going to be a litle interruption in remittances for a year, but you can just raise taxes on your own people to take up the slack. Enjoy.

Our military men will all be returning home to spend more time with their families. (Time for all you Iraqis to man up and get those guns locked and loaded.)

As Americans, we never want to do anything to interfere with our own super-rich and their freedom, so there will be a bit of slack around the edges. Foreign tourism, for example, will not be eliminated but will be socked with a 225% surcharge for any spending done outside the United States. It will be a great time to, as they used to say, "See the USA in your Chevrolet." (Oh yes, foreign automobiles will have, for one year, a 300% tariff on their purchase.)

Oil? We'll be drilling the entire states of Alaska, California, Texas, and Oklahoma for one year. After which we'll clean them up better than before. (Eco-nuts protesting this will be given honory Swedish citizenship and deported by kayak.) But if we need extra oil and we ask, you'd better think twice before you say no. We'll always have enough in the strategic petroleum reserve for B-52's and our carrier groups. If we have to send them out, they will be, we promise you, in a very bad mood. Very bad.

But, hey, it's a free world. Make our day.

We hope this message is taken in the spirit of love and friendship in which it was written. After all, we're founded on the proposition that all men are created equal.

Go get equal. We'll be back.

Hugs,
The United States of America

P.S. Since all of our Armed Forces, conventional and nuclear, will be either ready for instant deployment, or on station as ballistic missile submarines around the world (No, we're not going to tell you where.), don't get any funny ideas. Play nice.

P.P.S. We almost forgot. For the purposes of this note, Israel will become the 51st State for one year. Be cool.

Posted by: too true || 09/05/2005 15:38 || Comments || Link || E-Mail|| [428 views] Top|| File under:
It is time to move out of harm's way
In WOT Background due to the strategic role of oil. Subscription required.



Hurricane Katrina is a reminder that the really big cumulative disrupters, if not killers, are natural catastrophes rather than the man-made disasters so much on people's minds since September 11 2001. But certain regions are prone to natural catastrophe, none more so than the southern US that is so regularly hit by storms rising out of the Caribbean and Gulf of Mexico. Yet the increasing number of people who choose to live and work in Florida and along the US Gulf coast are literally putting themselves, as the American cliché goes, in harm's way.

For hurricanes are the natural catastrophe most studied by meteorologists and insurance companies, because they are easier to track and cost more in damage (though not lives) than earthquakes. In contrast to the few seconds' warning of an earthquake, they give advance notice; Katrina was declared a major storm several days before it hit New Orleans. Nor was there any surprise about New Orleans' vulnerability, and has not been since the US Army Corps of Engineers started in the 19th century building sluices to carry the Mississippi past the sunken city. It has since sunk further, deprived of the river silt that would have bolstered its base. In recent years, federal aid has switched from active to passive measures, cutting money for flood control and increasing the government's liability to provide insurance for flood damage. Is this due to the distraction of Iraq and focus on terrorism-related homeland security, or tacit recognition of New Orleans' indefensibility?

A broader vulnerability arises from the offshore oil industry's bunching in the western part of the Gulf because Florida refuses to allow the drilling of equally good prospects in the eastern half.

bad republicans! Bad! Bad! Actually I've wondered about that myself ....

In 2001 President George W. Bush backed off from a proposal to allow drilling near the western tip of the Florida panhandle in the face of fierce opposition from, among others, his brother Jeb, Florida's governor. So there remains a curious white collar/blue collar divide in the Gulf, with Florida determined to keep its waters pristine for its tourists and retirees and the western Gulf states ready to open all their waters to the oil industry.

It makes good industrial sense for onshore refineries also to be clustered in the western half, where the oil comes ashore,

Ah, so maybe it's isn't all about bad white collars?

but bad risk management, as Katrina has shown by shutting down nine refineries, or one-tenth of US processing capacity. Joe Barton, the Texas congressman who chairs the House energy committee, wants to change this. In advance of the energy committee hearing he has called tomorrow on Katrina's energy market impact, he said he wanted to "diversify the location [of oil facilities] so that we are not as dependent on the area that the hurricane hit". Short of Texas and Louisiana annexing Florida, it is hard to see how this can be done. The Gulf shutdowns come on top of a general capacity crunch created by the fact that the US has not built any new refinery since 1976. Part of this is because of local opposition on environmental and health grounds, or what Robin West, head of the PFC Energy consultancy in Washington, calls the Banana approach (Build Absolutely Nothing Anywhere Near Anything).

So what now? How should the US Gulf coast adapt to the certainty of future Katrinas? New Orleans' fate is the obvious priority. While the city's older, more elevated part will surely be retained as a matter of national pride, the case for rebuilding in lower parts must be weak. As for the oil industry, it may find cover scarcer from insurers, some of whom, says Tim Fillingham, head of energy insurance services for Aon, started to scale down Gulf exposure after last year's Hurricane Ivan. So oil companies may need to strengthen offshore platforms and develop their own back-up power sources. For its part, the federal government should consider building an emergency gasoline stock.Stockpiling of crude alone made sense at the creation of the strategic petroleum reserve in 1976 when another cut-off of Arab oil supplies was the main danger, but not today when the risk is a domestic refining crunch.

Partly true. But that reserve is there for things like jet fuel, not just automobile gasoline.



But federal and state authorities also need to start taking strategic decisions on how much protection and insurance it is sensible to promise coastal residents.

Yes! Someone has said it!

Americans have been flocking to the Gulf coast – Florida's population rose 70 per cent from 1980-2001 – and exposing themselves to risk. Does greater protection make sense?

Tom Mitchell, a Caribbean and Gulf storm specialist with the Benfield Hazard Research Centre in London, doubts it. "The chances of a locality getting a direct hit in any one year from something stronger than the Category 3 storm New Orleans was prepared for are relatively small, and providing that extra protection is very expensive." So perhaps residents, or certainly those who cannot afford the extra insurance premiums, should pull back from the Gulf coast. Otherwise, if disaster strikes, Mr Mitchell says, people's only hope is "a strong cohesive society which can join together in an effective relief effort". Sadly, New Orleans has shown failure on that score, too.

Posted by: lotp || 09/05/2005 10:31 || Comments || Link || E-Mail|| [272 views] Top|| File under:
Southeast Asia
Editorial on situation in southern Thailand and SE Asia
The murderous, 20-month-old violence in the South must be ended as quickly as possible. The so-called insurgency has claimed hundreds of lives. Last week, it escalated once again as the Islamist gangs mounted simultaneous violence in 10 districts of Narathiwat and Pattani provinces. These murders, arson and bombings, accompanied by racist and religious incitements, threaten both law and order, and long-term prospects of peace in the South.

Events in neighbouring countries provide even more urgency to defeating the insurgents and establishing peace in the southern provinces.

The pattern of terrorist attacks in the Philippines began again. Every six months, the violent gangs in the southern Philippines launch a fresh round of violence, mostly bombings. Last week, a bomb hidden in a box of clothes on a passenger ferry exploded at the wharf in southern Basilan. The blast wounded 30 people, burning most victims, and authorities agreed it probably was the work of the Abu Sayyaf, a gang that has misused religion in a bloody campaign against southern Catholics, peaceful Muslims and government forces for more than a decade. Philippine troops currently have an offensive against Abu Sayyaf, and are attempting to capture its leader Khadaffy Janjalani.

The Abu Sayyaf and related gangs in the southern Philippines are aligned and receiving aid from the regional terrorist organisation Jemaah Islamiyah (JI).

Philippine authorities warned last week after the ferry explosion that terrorists with help from JI were planning a bomb attack in Manila. In Jakarta, President Susilo Bambang Yudhoyono told newspaper editors JI is planning a big terrorist attack in Indonesia, probably in the capital in the next two months. Australian officials had already restated warnings against travel to Indonesia.

On the other side of Thailand, Bangladesh is still coming to grips with the shock of a coordinated series of more than 500 bombings. They killed two people and wounded more than 100, but the small bombs were obviously intended as intimidation. The opposition Awami League organised major protests after the bombings. They charged Prime Minister Khaleda Zia and her ruling Bangladesh Nationalist Party had contributed to the violence and threats by allying itself with the extremist Jamat-E-Islami.

This is a controversial group which some say has ties to the even more dangerous, banned Jamaat-ul-Mujahideen, led by the violent fugitive ''Bangla Bhai''. Democratic and tolerant Bangladesh has been heavily infiltrated by gangs favouring violence. Jamaat-ul-Mujahideen, as well as other gangs, openly brag of foreign connections to JI and to al-Qaeda of Osama bin Laden. Abu Sayyaf was established and financed by bin Laden's relatives, and its members helped terrorists responsible for attacks in the Mideast, Southeast Asia and the 1993 bombing of the World Trade Center in New York.

State-centred terrorism also is flourishing. The United Nations last week reported they have narrowed the suspects in the murder of former Lebanese prime minister Rafik Hariri to four generals known chiefly for their loyalty to Syria. Damascus is lately also suspected of helping foreign extremists loyal to bin Laden to travel to Iraq. Iranian extremists with ties to the new government have sponsored recruiting drives for suicide bombers.

In the Philippines, insurgents have made informal pacts with local governments, and in Bangladesh the opposition charges that extremists have infiltrated the government. In both areas, as in Thailand's South, the insurgents and extremists have no mandate to represent local people. Indeed, all evidence indicates that southern Thais and Filipinos, and the people of Bangladesh, do not support either the separatist goals of the insurgents or the violent means being employed.

Southeast Asia, including Thailand, is a target of international terrorism. JI aims to establish a regional ''caliphate'' of Muslim rule from the Southern Philippines to the Burma-Bangladesh border. Indonesia and the Philippines are active, terrorist battlefields. Malaysia and Singapore authorities say they are threatened by extremist political actions, and have come under terrorist threat. Southern Thailand is an objective of such groups, and it is vital to end the insurgency in order to end the international terrorist threat to the South.
Posted by: Dan Darling || 09/05/2005 00:26 || Comments || Link || E-Mail|| [275 views] Top|| File under:
Syria-Lebanon-Iran
Iran blasts Saddam trial plans as failure
THE head of Iran's judiciary has said the Islamic republic is preparing its own charges against former Iraqi dictator Saddam Hussein, saying Iraqi prosecutors have failed to lay sufficient charges against him.

The official news agency IRNA said Ayatollah Mahmoud Hashemi Shahrudi has "ordered the prosecutor general to prepare an indictment against Saddam for his crimes during the eight year Iran-Iraq war and to put it through legal channels."

"What is important for the (Iranian) judiciary are the rights that were lost by Iranian citizens during the eight-year sacred defence war, those who lost their loved ones and the many war veterans who were wounded by chemical weapons," Ayatollah Shahrudi was quoted as saying.

Ayatollah Shahrudi also criticised "the fact that Saddam's crimes against human rights during the war and his continuation of such crimes in Halabja and Kurdistan are not among the accusations brought up in this trial".

Iraqi officials announced yesterday that Saddam would go on trial on October 19 over the massacre of Shiite villagers more than two decades ago, and an Iraqi government spokesman added that he could be executed for that crime without facing further charges.

"For Saddam, this indictment is too insignificant and petty," Ayatollah Shahrudi said, urging Iraqi prosecutors "to prepare a real indictment" so that the trial will not be viewed as being "directed by the global arrogance" - or the United States...


The realization dawns that the trial and execution of Saddam, not taking place in Tehran, implies that Tehran is not the center of the universe.
Posted by: Anonymoose || 09/05/2005 19:43 || Comments || Link || E-Mail|| [261 views] Top|| File under:
Iran security chief cancels Pakistan visit
The president of Iran's powerful Higher Council for National Security, Ali Larijani, canceled a Monday visit to Pakistan.
A statement by the council said no new date was fixed for the visit and mentioned no reason for the cancellation.
But political observers quoted that linked the cancellation to Pakistan's decision to establish diplomatic relations with Israel following the latter's withdrawal from Gaza Strip.
Foreign Ministry spokesman Hamid Reza Asafi deplored Pakistan`s move, saying 'we express sorrow and bewilderment over the cordial meeting between Pakistani and Zionist officials.'
Asafi was referring to a meeting last week between the Pakistani foreign minister and his Israeli counterpart in Turkey.
Posted by: Anonymoose || 09/05/2005 19:40 || Comments || Link || E-Mail|| [272 views] Top|| File under:
Scandal hits Ukrainian UN troops
The UN has told Ukraine to withdraw its peacekeepers in Lebanon, saying some have engaged in "financial misconduct". It gave no details, but Reuters news agency quotes unnamed UN officials as saying the troops have been involved in reselling $1m (£0.54m) worth of UN oil.

The Ukrainian contingent is part of the Interim Force in Lebanon (Unifil), which has 2,000 troops. The Ukrainian unit consists mainly of engineers and landmine removers.

"The United Nations has initiated action to replace the Ukrainian unit in Unifil and is taking necessary measures to prevent recurrence," the UN said in a statement.


"Youse guys can't cut in on our action!"

In Kiev the defence ministry said both the UN and Ukraine were "taking these events very seriously". Ukraine says an investigation is underway. It also says it will continue to play a role in UN operations elsewhere in the world.
Posted by: Steve White || 09/05/2005 00:19 || Comments || Link || E-Mail|| [271 views] Top|| File under:
Africa: Horn
57 Somalis Drown in Illegal Boat Crossing
Smugglers on a boat making an illegal crossing from Somalia to Yemen forced passengers into the Red Sea at gunpoint miles from shore, leaving at least 57 dead and about 100 missing, fishermen and a diplomat said Monday. An estimated 200 Somalis and Ethiopians, including children, left Somalia's semiautonomous Puntland region in two boats Wednesday. Their ultimate destination was Saudi Arabia, Jama Moalin Omar, a fisherman in the region, said by telephone.

The 18 smugglers — who were armed with guns, daggers and clubs — appeared to be trying to avoid detection when they forced passengers into the Red Sea while the vessels were about 10 miles from the Yemeni coastline, Omar said, citing information filtering to relatives in Puntland. Husein Haji Ahmed, a Somali diplomat in Yemen, said 57 bodies have been recovered from the shore, 38 people survived and the rest are still missing. The bodies of the drowned were immediately buried, he said. It was unclear what happened to the smugglers.
Posted by: Fred || 09/05/2005 21:35 || Comments || Link || E-Mail|| [274 views] Top|| File under:
Home Front: Tech
Another US Submarine Captain Purchases Retirement Turkey Farm
A U.S. Navy submarine collided early Monday with a Turkish merchant ship in the Gulf, the U.S. Navy reported. No one was hurt on either vessel. The USS Philadelphia was traveling on the surface of the Gulf when it hit the Turkish-flagged M/V Yaso Aysen, a cargo ship, at around 2:00 a.m. local time, the U.S. Navy 5th Fleet Headquarters in Bahrain reported in a statement.
No sailors or merchant seamen were injured, the Navy said.

The Philadelphia was conducting surface operations on its way to Bahrain for a scheduled port visit, the Navy said.

The submarine continued to Bahrain where inspectors will check it for damage. There were no immediate reports of damage to the Turkish ship. The Navy statement did not say exactly where the collision took place.

The Philadelphia is part of a fleet of U.S. and allied navy vessels patrolling the Gulf, conducting what are called "maritime security operations" against weapons and drug smuggling.
Posted by: Anonymoose || 09/05/2005 10:21 || Comments || Link || E-Mail|| [400 views] Top|| File under:
"Boomerang" system detects snipers
BBN recently received a $1.4 million increment as part of a $6.3 million cost-plus-fixed-fee contract to Design, Fabricate Prototypes, Test and Document and Support Upgrades to the Counter Shooter System (aka. Boomerang).

The Boomerang units attach to a vehicle and use seven small microphones, arranged like the spine of a sea urchin, to detect both the muzzle blast and the shock wave from a speeding bullet. Once a sniper's bullet is detected, Boomerang's display panel, which is located inside the vehicle, alerts soldiers through an LED 12-hour clock image display panel and speaker mounted inside the vehicle that a bullet has been fired, and gives its direction and elevation. The system resets for subsequent shot detection.

Like counterbattery, except for rifles rather than artillery.



Incoming fire detection and shooter position are determined and reported in less than 2 seconds. False shot detections are less that one per thousand hours of system operation at vehicle speeds under 50 miles per hour. Missed shots are less than one per 500 shots at vehicle speeds under 50 miles per hour. The system is especially calibrated to detect the 7.62×39 mm round, which is the round fired by the AK-47 and similar small arms common to Iraq and Afghanistan; nevertheless, the system has been tested and proven to perform successfully with 5.56 NATO and .50 caliber machine gun rounds.

Boomerang is currently being tested on 50 HMMWVs deployed to Iraq. See this BBN White Paper for further details [PDF format].

Posted by: Jackal || 09/05/2005 09:55 || Comments || Link || E-Mail|| [487 views] Top|| File under:
Iraq-Jordan
Politics break out in Iraq
By Zalmay Khalizad, a key mover and shaker in the process.


Iraq's draft constitution should be evaluated on two standards: its substance in the areas of democracy, human rights and proposed political structure; and its potential to be a national compact that brings Iraqis together and undermines the insurgency. It meets the first test. With respect to the second, the jury will decide in the Oct. 15 referendum.

The draft enshrines values and structures that should aid Iraq's democratization, as well as its lasting stability, freedom and prosperity. It contains an enlightened synthesis of universal values and Iraqi traditions. It states that no law may be enacted that contradicts "the established provisions of Islam," "the principles of democracy," and "the rights and basic freedoms stipulated in this constitution" -- rights that are far-reaching. This formula requires that Islam be interpreted to be consistent with democracy and human rights.

The draft states that all Iraqis are equal before the law regardless of "gender, race, ethnicity, origin, color, religion, sect, belief or opinion, or economic and social status." It protects the rights of personal privacy; the sanctity of the home; public trials for criminal defendants; and the freedoms of movement, expression, association and political organization. It states that all defendants are innocent until proven guilty. It prohibits extrajudicial punishment, group punishment, property seizures without compensation, and intellectual, political, or religious coercion.
Continued on Page 49
Posted by: Dan Darling || 09/05/2005 01:05 || Comments || Link || E-Mail|| [281 views] Top|| File under:
Iraqi women start talk radio shows
The two radio hosts, Majda and Majid, a chattering woman-and-man team, said the subject for the next hour would be childbearing and motherhood, from the first flush of pregnancy to the tribulations of labor.

So Majda opened the show with a poem, dedicating it to the "mother of Baghdad": "You are my darling, you are the flower of my table, you are my drink."

Then the talk turned as heated as an Iraqi summer.

"Most of our operating rooms for giving birth aren't clean," Majid said.

"It's not healthy," Majda said. "There are no standards of cleanliness in these hospitals."

Majid said: "How can we receive the baby, a flower, a gift, in a dirty place? If the baby is born in an unhealthy place, the mother also won't be healthy."

The rest of the recent talk show, called "Cup of Tea," went much like that, with the two hosts trading barbed insights.

The station broadcasting it, Radio Al Mahaba, on 96 FM here in central Iraq, could well be the only one in the Arab world devoted to women's issues, its founders say. Started with United Nations financing by an American woman and an Iraqi refugee from western New York, it falls between National Public Radio and "The Oprah Winfrey Show."

The station broadcasts programs about marriage, divorce, careers, religion, the constitution, physical abuse and dress codes, all from the perspective of women. The shows are especially sharp-edged in a country where Shiite militiamen in the south harass women without head scarves and religious leaders in Baghdad have pushed for a greater role for Islam - and, consequently, a potential rollback of women's rights - in the new constitution.

"We want to affirm women's rights," said Ruwaida Kamal, 30, a producer at the station. "We're in a dangerous period. There are many movements, many groups that aren't taking women's rights seriously. Women are being marginalized."

With its slogan "The Voice of Iraqi Woman," Radio Al Mahaba is an example of how, amid the cacophony of violence, the American experiment has prompted some Iraqis to try to build an open, democratic civil society. With newspapers, radio networks and satellite television channels popping up, the media are flourishing in ways they were never permitted to under Saddam Hussein.

The aim of Radio Al Mahaba is aligned with one of the Bush administration's main goals in Iraq - to spread secular, American-style interpretations of equality and justice in the Middle East.

Whether the station will succeed is far from certain, given the rise of fundamentalism here. But its 33 workers, half of them women, remain optimistic.

"This is unique in the Middle East and all the Arab nations," said the station's director, Ali Abbas Hamoudi. "Now that we're facing a new government, a new nation, we're trying to help expose the voice of the Iraqi woman to the new officials."

Radio Al Mahaba, which means "love" in Arabic, went on the air on April 1 with four hours of programming and now broadcasts from 8 a.m. to 6 p.m. It has a 120-mile reach from central Baghdad, though there is no measure of how many people listen. Sprinkled among talk shows are blocks of Middle Eastern and Western music, including the Lebanese singer Fairuz, Mariah Carey and Kurdish folk singers.

The station is in an office building overlooking Firdos Square, where American marines and Iraqis toppled a statue of Saddam Hussein on April 9, 2003, signaling the fall of Baghdad.

It has the rough-and-tumble feel of a college radio station, with a small recording studio, a kitchen alcove and cramped offices. Black-and-white photographs of famous female Iraqi singers from decades ago hang on the walls of the main hallway above the faded brown carpeting.

The women here do not wear head scarves, a sight rare enough these days to elicit a gasp of delight from a visiting female interpreter.

On a recent afternoon, a Kurdish producer spliced together a debate show, "Two Viewpoints, One Issue," while a Jennifer Lopez song was played on the air.

Across the hall, Ms. Kamal edited an interview for a weekly show called "Details About Women."

"This story is about disabled women," Ms. Kamal said, sunglasses perched atop her head, earphones around her neck. "This woman is paralyzed; she can't walk because she was shot in her back. She was 4 years old when this happened, during the Iraq-Iran war in 1982. She's in a wheelchair, but she's also a sportswoman, a tennis player."

Radio Al Mahaba was founded by Deborah Bowers, an American from the Buffalo area, and Kamal Jabar, an Iraqi refugee whom Ms. Bowers met in upstate New York in 1992. Ms. Bowers became intensely interested in Iraq after befriending Mr. Jabar, and the two traveled to Iraq after the American-led invasion. Mr. Jabar proposed the idea of the radio station.

Ms. Bowers applied for a grant from the United Nations Development Fund for Women and got approval in January 2005 for $500,000.

"We saw radio as an educational tool; there would be programming that would empower women to be part of the rebuilding of civil society and to encourage women to think about democracy," Ms. Bowers said in a telephone interview. "A lot of it is just the freedom to voice opinions or hear other opinions."

Because of relatively low literacy among Iraqi women - about 24 percent in a 2003 estimate - she saw radio as the best way to spread the feminist message.

Ms. Bowers said her group had received $350,000 of the United Nations grant. The United States Institute for Peace, a research group created by Congress, recently agreed to give some financing for more programs on the Iraqi constitution. Ms. Bowers declined to give the exact figure because she said highlighting American support could endanger the station and its employees.

Majda al-Jubouri, 41, who is the host of "Cup of Tea" along with Majid Hussein, exemplifies the type of progressive woman the station promotes. Ms. Jubouri grew up on a farm south of Baghdad. Her family belonged to the Communist Party, she said, and she was imprisoned for five years at age 14.

She worked on the farm until after the fall of the old government, when she moved to Baghdad with her boyfriend, a journalist for a Communist newspaper. She also began writing for the paper. They married last year. Then came Radio Al Mahaba.

"Because of war since the 1980's, Iraqi people have been slipping backward, and now it's getting worse," she said. "We just hope that in the future, society will respect the rights of women, and women won't be alone in the Iraqi street."
Posted by: Dan Darling || 09/05/2005 01:00 || Comments || Link || E-Mail|| [259 views] Top|| File under:
Afghanistan/South Asia
Former Taliban foreign minister discloses regime's secrets
Former Taliban Foreign Minister Wakil Ahmad Mutawakil has disclosed that the Russians had offered to recognize the Taliban regime if the then Kabul Government de-recognized Chechnya.

In a book published shortly before the general elections in Afghanistan, in which he is also a candidate, the ex-Minister goes on to disclose an important Taliban-Russian contact in Turkmenistan's capital city of Ashgabat.

At the meeting, Russian delegates offered to accord recognition to the Taliban government if the latter de-recognized Chechnya, he reveals. Taliban spurned the proposition, nonetheless, as it was probably the only country in the world to officially recognize the Chechnya separatists.

In his book titled Afghanistan and Taliban, Mutawakil also directly attacks Osama ben Laden for making repeated promises to Taliban leader Mulla Omar to invest his money in development of Afghanistan. These promises were never fulfilled, he says.

In his riveting book, Mutawakil has also ticked off the fugitive Saudi multimillionaire for mouthing meaningless platitudes to Mullah Omar regarding Afghan hospitality, courage and adherence to Muslim brotherhood.

America's enemy number one, who paid little heed to a string of warnings then hurled at Afghanistan, would often pledge to construct parks and highways and revive agricultural farms devastated by decades of war. But these vows, aimed at endearing Osama to the Taliban chief, were never translated into action, writes the ex-minister.

The post-bellum book chides the world's most wanted man - familiar with the impoverished South Asian country's chilling fiscal realities - for his inscrutable failure to devote even a fraction of his immeasurable riches to the prosperity of a nation that offered him refuge in the face of mounting global pressures.

Now in the run for a Wolesi Jirga seat from Kandahar, the soft-spoken Pashtun, who can also speak fluent Dari, Arabic and English, has published the paperback a fortnight ahead of the landmark legislative elections. However, he discounts as entirely coincidental the timing of the book, which is an informative analysis of the challenges facing the country - then and now.

Commenting on his scholarly effort, Mutawakil rejected the impression that there were political motives behind the publication of the book at this point in time. He has touched on the strengths and weaknesses of the seven-year Taliban rule and the daunting tasks before the incumbent administration led by US-backed President Hamid Karzai.

Widely regarded as a straight-shooter in the Taliban leadership, Mutawakil's views are in no way colored by party politics or his profound respect for Mullah Omar. In the 98-page book, he makes no bones about his aversion to the demolition of the rare Buddha statues in Bamyan.

Already defaced, the statues did not look like living beings, he reasons. Hence, knocking them down was not necessary even from an Islamic point of view, he maintains. "Clearly beyond the pale, the destruction - decreed by the Vice and Virtue Department in compliance with a Supreme Court fatwa - didn't take into consideration the political, cultural or artistic sensitivities involved."

Although he does not conform to small-town, warped and blinkered ideas of Taliban, Mutawakil is ambivalent on controversial topics like cinema, television, female literacy, working women and photographs. He writes Taliban temporized on these subjects in the absence of a precise fatwa from religious scholars.

The son of revered religious scholar Allama Abul Faiz Maulana Abdul Ghafar, Mutawakil alleges Americans always tried to bully the ousted government into handing over Osama bin Laden. "They tended to boss us around without listening to our proposals for sorting out the problem."

With regard to the much-maligned Vice and Virtue Department's performance, the 36-year-old admits: "In a bid to prevent evils, the department with an extremely vulnerable teaching branch often ran into bust-ups with people. In some instances, its incompetent and clueless staff didn't balk even at humiliating citizens on trifling matters."

Coming to the ban on women education, he observes: "Dealing with the other half had been a big teaser for Taliban, who closed down girls' schools in Kabul, Herat, Nangarhar and Balkh , dealing a blow to a female literacy in the process...the introduction of hijab (veil) or segregation of boys and girls would have been a better option."

Printed by the Maiwand Publishing House, the paperback, yet to hit the news stands, is a hugely insightful read for those interested in knowing Afghanistan's tattered economy and administrative problems under the Taliban regime.

The book also carries Mutawakil's letter urging President Karzai to show magnanimity to his political foes in the supreme national interest. "The spirit of accommodation and tolerance holds the key to resolving political disputes in an amicable way," he stresses.

It sheds ample light on important things like the genesis of the Taliban movement, its links to jihadi outfits, support from Pakistan, the designs of American oil giant UNICOL, its partnership with the Bridas company of Argentina, Dr Najibullah's execution, income sources of the dislodged regime, the Indian plane hijack episode, Iran's threats to invade Afghanistan, the US missile attack and his surrender.
Posted by: Dan Darling || 09/05/2005 00:36 || Comments || Link || E-Mail|| [272 views] Top|| File under:
Al-Qaeda link to Bangla booms not ruled out
Prime Minister Khaleda Zia's son Tarique Rahman has aired the suspicion that international terrorist networks like Al-Qaeda might have links with the August 17 bomb blasts across Bangladesh.

''Some misguided people of Bangladesh might have staged the incident with the support of those militant outfits which have launched terror attacks in the US or Britain,'' he told BBC Bengali service monitored here this evening.

This is for the first time a top leader of the ruling alliance admitted possible presence of activities of international terrorist groups inside the country.

Mr Rahman, Joint Secretary General of BNP, said, ''I personally feel that what happened here and also whatever happened in the USA or the UK a few days ago, maybe part of the international terrorism of which they too are victims.'' Asked whether activities of international terrorist groups like Al-Qaeda were there in Bangladesh, he said, ''since it is part of that, maybe, one or two might have come here or made contact. There are some disgruntled people here who are being used by them.'' he suspected Asked if the government had identified these persons who are doing this in Bangladesh, he said whatever he gathered from newspaper reports or discussions from his party leaders indicated that the government has been doing that.

Asked if the government measures were adequate to dispel the fear from the public mind, he said, ''This is a relative term. There is no yardstick to scale the level of satisfaction. As far as I know, with whatever resources we have and with possible assistance from outside, the government is trying its best to ensure safety for the people.''
Posted by: Dan Darling || 09/05/2005 00:23 || Comments || Link || E-Mail|| [265 views] Top|| File under:
Iraq-Jordan
Zark tells us hears cares (Katrina)
The al Qaeda group in Iraq on Sunday hailed the hurricane deaths in "oppressor" America as the "wrath of God", according to an Internet statement.

"God attacked America and the prayers of the oppressed were answered," said the statement, which was posted on an Islamic Web site often used by the insurgent group fighting the U.S.-backed Iraqi government.

The statement's authenticity could not be verified.

"The wrath of the All-powerful fell upon the nation of oppressors. Their dead are in the thousands and their losses are in the billions," said the statement from the group led by Abu Musab al-Zarqawi, who has a $25 million U.S. bounty on this head.
Posted by: Dan Darling || 09/05/2005 00:22 || Comments || Link || E-Mail|| [408 views] Top|| File under:
Africa: North
US formalizes alliance with Qadaffi
As it struggles to combat Islamic terrorist networks, the Bush administration has quietly built an intelligence alliance with Libyan leader Moammar Kadafi, a onetime bitter enemy the U.S. had tried for years to isolate, topple or kill.

Kadafi has helped the U.S. pursue Al Qaeda's network in North Africa by turning radicals over to neighboring pro-Western governments. He also has provided information to the CIA on Libyan nationals with alleged ties to international terrorists. In turn, the U.S. has handed over to Tripoli some anti-Kadafi Libyans captured in its campaign against terrorism. And Kadafi's agents have been allowed into the Guantanamo Bay detention camp in Cuba to interrogate Libyans being held there.

The rapprochement is partially the result of a decade of efforts by Kadafi to improve relations with the United States and end international sanctions imposed on Libya for bombing Pan Am Flight 103 over Lockerbie, Scotland, in 1988. But it also reflects the fact that Libya and the United States regard Islamic extremism as a common enemy. Even though he long supported radical causes, Kadafi views religious militants as a menace to his secular regime.

"Their assistance has been genuine, if motivated in large measure by self-preservation," Bruce Hoffman, director of counter-terrorism and counterinsurgency studies at Rand Corp., said of the Libyans. "You have to give Kadafi credit for recognizing the existential threat posed to his rule and revolution by [Osama] bin Laden and Al Qaeda."


Nobody ever said he was dumb. Crazy, yes, dumb, no.

Critics charge that the partnership with Libya, like those with countries such as Sudan, Uzbekistan and Egypt, illustrates how Washington is allowing its war on terrorism to trump its effort to promote democracy and human rights in the Arab world. They say that in cooperating with Kadafi, the U.S. has strengthened his oil-rich regime and permitted him to crack down on political opponents, some with democratic credentials far stronger than his own.

Kadafi's point man for dealing with Washington is his head of foreign intelligence, who is banned from entering the U.S. because of his suspected involvement in terrorist acts, including the Lockerbie bombing. He also is suspected of taking part in a plot to kill Saudi Arabia's ruler.

Libyan dissidents, who for years thought they could count on American support, have been deeply disappointed by the Bush administration. "Kadafi was considered to be a dictator and terrorist, and Libya was a rogue regime," said Ashur Shamis, a prominent London-based Libyan exile and longtime proponent of democratic reform. "Suddenly, everything has changed.

"The Americans no longer want to see Kadafi's regime destabilized," he said. "Opponents have written off the possibility of receiving tangible political support from the United States."

Libya's decision in 1999 to turn over suspects in the Pan Am bombing, which killed 270 people, and, 4 1/2 years later, its renunciation of its nuclear, biological and chemical weapons programs have been the most public examples of its effort to improve relations. But experts say Kadafi already had been moving in that direction because sanctions had crippled his economy, causing high unemployment, shortages of consumer goods and political discontent.

Kadafi came to power in 1969 at the age of 27, when he led an army coup that overthrew Libya's pro-Western monarchy. A decade later, the Carter administration placed Libya on a list of state sponsors of terrorism, where it remains. In April 1986, U.S. warplanes attacked Libya in retaliation for the bombing of a Berlin disco that killed three people, including two U.S. soldiers. The U.S. attack killed dozens of people, including Kadafi's 15-month-old adopted daughter, and nearly killed the Libyan leader himself. Meanwhile, the CIA funneled millions of dollars in money and equipment to anti-Kadafi rebels.

Kadafi began reaching out to the U.S. as early as the mid-1990s, expelling or severing ties with radical groups. In April 1999, he surrendered two Libyans who were suspected in the Pan Am bombing. The Clinton administration responded by launching secret talks with Tripoli.

The thaw accelerated in January 2001 with the inauguration of President Bush and the conviction of Abdel Basset Ali Megrahi of murder in the Lockerbie case. A Scottish court said Megrahi had acted "in furtherance of the purposes of 
 Libyan Intelligence Services," but it acquitted a second man. In 2003, Libya agreed to a $2.7billion payout to families of the Lockerbie victims. American oil companies, eager to invest in Libya, lobbied the Bush administration to improve ties.

Relations improved markedly after the Sept. 11 attacks, which Kadafi immediately condemned. The Libyan leader said the United States had the right to retaliate, and urged Libyans to donate blood for American victims. He subsequently said Libya and the U.S. had a common interest in fighting Islamic extremism.
Posted by: Dan Darling || 09/05/2005 00:17 || Comments || Link || E-Mail|| [264 views] Top|| File under:
Israel-Palestine
Paleo homes razed in mob fury at couple's 'affair'
The only brewery in the Palestinian territories escaped an attack yesterday by a mob that razed a dozen homes over an alleged affair between a Christian man whose family owns the beer factory and a Muslim woman from a neighbouring village who was then murdered by her own family.

The attack on Taybeh, a wholly Christian village which gives its name to a popular Palestinian beer, came despite appeals from residents to their neighbours in Deir Jarir to refrain from violence while the body of the murdered 25-year-old woman, identified only as Haim, was disinterred for DNA tests to try to ascertain if she had sex with the accused man, Mahdi Abu Houria. "Because we were afraid of what would happen, we got permission from Abu Mazen [the Palestinian president] to dig her up from her grave and have DNA testing," said Maria Khoury, the wife of Taybeh's mayor who co-owns the brewery. "You can't just accuse someone without evidence. They buried without testing. We are very suspicious that this family raped their daughter and buried her and they want to find an excuse to destroy our village."


Not that such a thing has ever happened before in the Muslim world. Wonder why the dhimmis are complaining publicly?

The accused woman was murdered by her family last week in an "honour killing" after the alleged affair was made public. Palestinian women's groups say that women are sometimes killed after being raped by relatives who then attempt to shift responsibility for pregnancy to an innocent man.


And if the innocent man is an infidel, so much the better.

Abu Houria was arrested by the Palestinian police after he was accused of the affair and is being held in "protective custody" in prison where his family says he is routinely beaten.

Despite the pleas to wait for the results of the DNA test, Taybeh's residents say hundreds of men descended on the village in the middle of the night. "They came from Deir Jarir, the Muslim village, armed, and they threw petrol and they lit up one home right after another," said Mrs Khoury. "They burned 12 homes down which are those of the accused man and every member of his family, third cousins, fourth cousins, anyone related. We have 12 homeless families without clothes, without anything.
"These are fanatics who take the law into their own hands. If one person is guilty that person deserves punishment, not the whole village."


"Hey, that ain't Islamic justice you're talking about!"

The brewery was founded by Nadim Khoury a decade ago when he returned to the Palestinian territories after living for nearly 20 years in Boston. He and about 25 other residents of the village are naturalised American citizens. The family says it attempted to enlist the help of the US consulate in Jerusalem during the attack but it said that the only action it could take was to inform the Israeli army.

"The Israeli army came in, looked around, smiled and left," said Mrs Khoury. "The whole village is a peaceful village."


"Except when the Muslims are burning it, of course."

"We don't participate in resistance [against the Israeli occupation] and we really don't want to be burned down. We are very afraid. These people will come back."


Well yeah, they prol'ly will, since you're such easy marks.

The Israeli army said that when it arrived at the scene it concluded there was no imminent danger to life and, in accordance with agreements, waited for Palestinian forces to arrive and quell the disturbance.
Posted by: Steve White || 09/05/2005 00:12 || Comments || Link || E-Mail|| [263 views] Top|| File under:
Home Front: Tech
Oddity: The New US Army Advanced Combat Helmet (ACH)
Just as the Kevlar PASGT helmet replaced the World War II M-1 Helmet, the Advanced Combat Helmet (ACH) replaced the PASGT (or Kraut)(*) helmet in the U.S. armed services in 2004.
Advanced Combat HelmetThe Advanced Combat Helmet (ACH) is one of the fourteen Rapid Fielding Initiative items developed in 2004 for deploying soldiers on their way to Iraq or Afghanistan.

The ACH is made of a new type of Kevlar, that provides improved ballistic and impact protection. Tests show it will withstand a hit from a 9mm round at close range, a test th e PASGT would fail. The ACH as a platform is compatible with the current night vision devices, communications packages, and NBC defense (Nuclear, Biological, and Chemical) equipment, although some special mounting kits are needed to achieve compatibility.

The ACH is smaller and 3.5 lbs lighter then the PASGT model and is cushioned on the inside, which sits more comfortably on a soldiers head. It also has a different suspension system inside that allows a soldier to fight more effectively when wearing body armor.

The ACH allows maximum sensory and situational awareness for the operator. This includes an unobstructed field of view and increased ambient hearing capabilities.

The ACH's retention/suspension system provides unsurpassed balance, stability, and comfort. This system provides for proper size, fit, and ventilation. The ACH's pad suspension system provides superior impact protection throughout all operational scenarios, including static-line airborne operations.


(*)Actually, I believe that it is better known as the "Fritz" design. Isn't it an odd looking monster?
Posted by: Anonymoose || 09/05/2005 00:00 || Comments || Link || E-Mail|| [436 views] Top|| File under:
Iraq-Jordan
Sammy Faces Neck-stretching for Mass Killings
Ousted Iraqi leader Saddam Hussein will go on trial on a charge of mass killings on Oct. 19, Iraq's government spokesman confirmed yesterday, raising the possibility that he could soon be hanged. "There is a date set for Oct. 19," Laith Kubba told a news conference, adding that several of Saddam's associates, including one of his half-brothers, would face trial with him. "They will be tried for the execution of 143 citizens."

Kubba was referring to reprisals for an assassination attempt on Saddam in the Shiite village of Dujail in 1982, after which over 140 men from the village were killed. Iraq's Shiite-led government has reintroduced the death penalty after it was suspended following the US invasion in March 2003. On Thursday, three convicted criminals were hanged, the first since the suspension was lifted. Saddam faces execution if found guilty.
Posted by: Fred || 09/05/2005 00:00 || Comments || Link || E-Mail|| [263 views] Top|| File under:
Africa: North
Algeria Referendum Boycott
Algeria's opposition Socialist Forces Front (FFS) called yesterday for a boycott of a planned Sept. 29 referendum on a draft national reconciliation charter, saying it would "consecrate impunity" for atrocities committed in the north African country's civil war. The FFS "cannot endorse a text that glorifies force and deprecates political mediation, consecrates impunity and amnesty, and in the end negotiates away pain and suffering," the FFS said in a statement.
Posted by: Fred || 09/05/2005 00:00 || Comments || Link || E-Mail|| [265 views] Top|| File under:
Africa: North
Egypt campaigns end in run-up to vote
Egypt's presidential election campaign has officially ended as an election committee spokesman said thousands of monitors wouldn't be allowed in polling stations. "We have explained more than once that whoever wants to monitor can do so outside the polling stations," Osama Attawiya said on Sunday. "But monitoring from inside is a right to all the representatives of the candidates."

Political activists pushing for the monitoring of the election planned to contest the committee's decision and demand a ruling by Egypt's administrative court allowing the monitors to enter polling stations be enforced. Egypt's government earlier rejected allowing international monitors observe the poll, claiming it infringes on Egyptian sovereignty and is opposed by Egyptians sensitive to their country's colonial past.

The campaign season was a novelty for Egyptians, who had previously only voted at referendums at which they were asked to vote "yes" or "no" for the incumbent. Mubarak has won previous referendums with more than 90% of the vote.


Gee golly gosh shucks. I'm on the edge of my seat waiting to find out who won...
Posted by: Fred || 09/05/2005 00:00 || Comments || Link || E-Mail|| [274 views] Top|| File under:
Abbas Looks for Peace Talks to Resume
Palestinian leader Mahmoud Abbas on Saturday said Mideast peace talks should resume immediately after Israel completes its Gaza withdrawal and expressed hope that a Palestinian state will be established by next year. "We live off hope," Abbas told The Associated Press. "And we hope that a Palestinian state can be achieved next year, God willing. What is important is to have the state."

In a wide-ranging interview, Abbas also pledged to bring diverse militias from the ruling Fatah movement under central control within three weeks. He said the U.S. has assured him that peace negotiations with Israel can resume as soon as Israel completes its withdrawal from Gaza, expected by Sept. 15. Israel has already evacuated some 9,000 Jewish settlers from Gaza and four isolated West Bank enclaves. U.S. Embassy spokesman Stewart Tuttle said Washington sees the Israeli withdrawal "as an opportunity to re-energize the road map," referring to an internationally-backed peace plan that calls for the creation of a Palestinian state. He said he had no information about a specific timetable.

Abbas said he has high hopes for the Palestinian economy after the Israeli pullout, which will be finished as soon as Israel completes the withdrawal of troops. "Palestinian investors are coming here to build projects," he said. "If we are successful in this endeavor then we will have accomplished something incredible, which is to pull the Palestinian people out of poverty and into prosperity."

Abbas praised Ariel Sharon's decision to leave Gaza but criticized the Israeli leader for following up the Gaza evacuation with announcements of more building in the West Bank's largest Jewish settlement. "If Mr. Sharon is facing internal problems, then I say he cannot solve one problem by creating another," Abbas said. "It was the correct decision to withdraw from Gaza, and this is a good thing, and he now must continue with the peace process." Israel has conditioned a return to negotiations on Palestinian willingness to rein in militants, especially the Islamic Hamas group.
Posted by: Fred || 09/05/2005 00:00 || Comments || Link || E-Mail|| [278 views] Top|| File under:
Who's in the News
81
[untagged]
Bookmark
E-Mail Me
The Classics
The O Club
Rantburg Store
The Bloids
The Never-ending Story
Thugburg
Gulf War I
The Way We Were
Bio
Merry-Go-Blog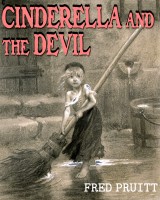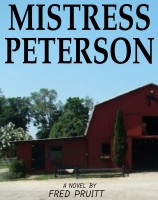 On Sale now!


A multi-volume chronology and reference guide set detailing three years of the Mexican Drug War between 2010 and 2012.

Rantburg.com and borderlandbeat.com correspondent and author Chris Covert presents his first non-fiction work detailing the drug and gang related violence in Mexico.

Chris gives us Mexican press dispatches of drug and gang war violence over three years, presented in a multi volume set intended to chronicle the death, violence and mayhem which has dominated Mexico for six years.
Click here for more information


Meet the Mods
In no particular order...


Steve White
Seafarious
Pappy
lotp
Scooter McGruder
john frum
tu3031
badanov
sherry
ryuge
GolfBravoUSMC
Bright Pebbles
trailing wife
Gloria
Fred
Besoeker
Glenmore
Frank G
3dc
Skidmark
Alaska Paul



Better than the average link...



Rantburg was assembled from recycled algorithms in the United States of America. No trees were destroyed in the production of this weblog. We did hurt some, though. Sorry.
3.230.1.126