Afghanistan
Former Afghan Spy Chief Sentenced to Death
A Kabul court on Saturday found a communist-era intelligence chief guilty of ordering hundreds of killings a quarter-century ago and sentenced him to death by firing squad. Relatives of the dead cried out: "God is Great!"

Asadullah Sarwari headed the government's feared intelligence department in 1978 after a Soviet-backed communist takeover, which was followed by a ruthless crackdown on its opponents. He later served as vice president.

"The government at the time was like a machine and I was just a part of the machine," Sarwari, 64, wearing glasses and sporting a graying beard, told the court.

The court heard testimony Saturday from more than 20 witnesses who claimed to have lost relatives, and saw video footage of documents, allegedly signed by Sarwari, in which he ordered killings.

Ghalam Sakhi Abasy, the state prosecutor, told The Associated Press that he had documented evidence of more than 400 killings ordered by Sarwari.

"According to the evidence, on video tape and written, and the participation of witnesses in an open court, I sentence you to death," Judge Abdul Basit Dakhatyari said.

He imposed the maximum sentence for the murders of "hundreds of mujahedeen and innocent people." The mujahedeen fought against the communist-era regime.

The verdict was greeted with chanting and applause from people in court.

Sarwari was cleared on a second charge of conspiracy against a post-communist government of the early 1990s.

Afghanistan's human rights commission welcomed the first prosecution for crimes against humanity in the country as a move toward ending impunity, but the group's leader criticized the chaotic conduct of the trial as "weak and lazy."

Sarwari conducted his own defense. Sarwari's son Ahmad Khalid said his father would appeal.

Sarwari had spent 13 years in custody before the trial. He was arrested in 1992 when Islamic guerrillas gained control of Kabul after the withdrawal of Soviet troops from Afghanistan. He was held by the Northern Alliance after the capital fell to the Taliban in 1996, and was returned to a Kabul jail cell following the late-2001 U.S.-led invasion that toppled the Taliban.

Ahmad Amin Mujadedi, one of the witnesses who testified against Sarwari, said he had been arrested in Kabul at age 15 with more than 40 other relatives because their family were religious leaders. He said the women and children, including himself, were released, but the men were assumed to have been killed.

"In our family we still have widows who are waiting for their husbands. We have mothers who are waiting for their sons," Mujadedi said. "When I pass this news to them that Sarwari was sentenced to death, those widows and mothers will be very happy."

The head of the Afghanistan rights commission, Ahmad Nader Nadery, said there was evidence of systematic torture, disappearances and extra-judicial killings by the intelligence apparatus Sarwari headed.

But Nadery said Afghanistan's fledgling legal system was not yet ready to try such cases and noted Sarwari had to conduct his own defense after his counsel resigned and no replacement could be found, and witnesses were not properly cross-examined at the four hearings.

"He is one of the notorious people in the history of Afghanistan, but it's a lost opportunity that his trial was conducted in a weak and lazy way," Nadery said.

Rights groups have called for a war crimes tribunal to bring justice for gross abuses in Afghanistan's bloody past -- including those committed by former mujahedeen leaders who were key players in the civil war and have become lawmakers and figures in the present government.
Posted by: Anonymoose || 02/25/2006 20:12 || Comments || Link || E-Mail|| [6461 views] Top|| File under:
Africa Horn
Sudanese President re-affirms opposition to international peacekeepers
Sudanese President Omar Hassan Al-Basheer on Saturday re-affirmed his staunch opposition to transforming the African peace-keeping mission in the troubled region of Darfur into an international mission. In an address to a gathering of political and grass-root leaders from Darfur, the president said the African peace-keeping troops had been deployed in Darfur "according to an agreement with us and if they cannot pursue the mission they must withdraw."

Al-Basheer voiced anew his firm opposition to the deployment of international peace-keepers in the region, noting the African forces had been stationed in the troubled area to halt efforts intended to bring in foreign forces... Meanwhile, the Sudanese Press Center quoted official sources as saying that the Sudanese Government would start contacts with the Arab states within the coming days to secure funding for the African force.


"We don't want no damn furriners comin' in here an' sniffin' 'round our wimmin!"
Posted by: Seafarious || 02/25/2006 20:13 || Comments || Link || E-Mail|| [6457 views] Top|| File under:
China-Japan-Koreas
A Real WTF? From Nkor
North Korean leader Kim Jong-Il has ordered his Cabinet and the Workers' Party to appoint economic technocrats to major foreign missions in an effort to learn from outside economies, a government official in Seoul said.

The order came after Kim returned last month from a nine-day trip to China's southern booming commercial cities, including Guangzhou, Zhuhai and Shenzhen. Kim was evidently impressed by the thriving economy of his nation's red capitalist neighbor. Kim toured the same cities that Deng Xiaoping, the late Chinese leader, visited during his famous "southern tour" in 1992, after which he repeated his call for a greater opening of China's markets.

Under Kim's order, North Korea is prepared to name senior Trade Ministry officials as ambassadors to Russia, Germany and other countries. "Vice Minister of Trade Kim Yong-Jae was designated as North Korea's new ambassador to Russia," the official said.

Mun Chang-Hun, a director at the Trade Ministry, has replaced North Korea's ambassador to Germany the official said. "Official announcements would come sooner or later," the official said.

Kim Jong-Il has also ordered Prime Minister Pak Pong-Ju, an economic technocrat, to manage the country's day-to-day economic affairs, according to intelligence officials.


A NKor economic technocrat?

South Korea's spy agency also said that North Korea has designated some economic technocrats to lead diplomatic posts in other countries in Europe and Asia. "The move is expected to prompt a massive generation sift in the country's diplomatic elite," an intelligence official said. The North's diplomatic posts overseas have been assumed by Kim's aides, including Pak Ui-Chun, in his 70s, who has been Pyongyang's ambassador to Moscow since April 1998.
Posted by: Anonymoose || 02/25/2006 08:38 || Comments || Link || E-Mail|| [6468 views] Top|| File under:
Europe
Italy's 'theo-cons' rally against 'Islamist threat'
ROME: Senior politicians in Italy's government launched a policy manifesto on Thursday vowing to protect Western civilisation from what they said were the twin threats of Islamic fundamentalism and a moral vacuum.


Unfortunately, the second makes room for the first, and it's harder to fight.

Marcello Pera, speaker of the Senate and a friend of Pope Benedict, said people in the West were ashamed to stand up for their values and often blamed themselves for being victims of terrorism. "The West has difficulty recognising itself," Pera told a news conference to launch the manifesto. "As Pope Benedict said: 'the West doesn't love itself any more'," he said.


Only certain parts of it. Unfortunately, they're firmly ensconced in some major universities. And in Washington.

And Cambridge, and Berkeley, and New Haven, and ...

The document, entitled "For the West, Force of Civilisation", begins: "The West is in crisis. Attacked externally by fundamentalism and Islamic terrorism, it is not able to rise to the challenge. Undermined internally by a moral and spiritual crisis, it can't seem to find the courage to react."


I'm giong to pause and feel a quiet glow of pride here, since the U.S. is in fact reacting, despite the efforts of the surrender block.

Pera, a member of Prime Minister Silvio Berlusconi's Forza Italia party, wants centre-right politicians to sign up to the manifesto ahead of an April general election which polls say the centre left, led by Romano Prodi, is more likely to win.


Prodi will be disastrous for Italia's participation in the War on Terror, and he'll be disastrous for Italy as a whole. He's a total loss with no insurance, as far as I can tell.

Many politicians and some business and media figures have expressed support for the text, which calls for the spread of Western civilisation's "universal and inalienable principles".


Freedom of religion. Personal liberty. The freedom to speak your mind.

Berlusconi himself has yet to sign the document, Pera said, adding however that the prime minister backed the project. Pera's manifesto was launched to a background of protests throughout the Muslim world against cartoons of the Prophet Muhammad (PTUI PBUH) published in European newspapers. Many of the protests have turned violent and at least 11 people died in a riot outside an Italian consulate in Libya last week.


Consider it an Islamist attack on the cultural front.

Pera said the bloodshed could not be blamed on Europe. "I don't think this can be seen as a response to something which happened in Italy and the West," he said. "In those places, fundamentalism was already getting ready and waiting for someone to put a match to the gunpowder." Violence by Islamist extremists in Britain and France had shown those countries had failed to integrate immigrants into society, Pera said, insisting Italy must make newcomers respect the Italian way of life.


Otherwise it becomes the Islamic way of life...

Pera denied any suggestion that his rallying cry to the tendency Italy's media has dubbed the "theo-cons" — available online at www.perloccidente.it — was in any way inflammatory. "There's nothing that suggests a clash of religions or a clash of civilisations in this document," he said.


It's there. They just don't mention it in the document.

Berlusconi, who in September 2001 outraged Muslims by saying the West was a superior civilisation, gave an interview to Arab TV station Al-Jazeera on Wednesday where he dismissed talk of any clash of civilisations and condemned the Muhammad (PTUI PBUH) cartoons.


Pay now, Silvio, or pay later. We're still going to pay.
Posted by: Fred || 02/25/2006 00:00 || Comments || Link || E-Mail|| [6458 views] Top|| File under:
Home Front: Politix
Illegals-advocate group to stalk Minutemen kids
A Maryland organization that runs four government-funded day-labor hiring centers is training volunteer "legal observers" to videotape members of the Minuteman border security group and to picket their homes, places of work and their children's schools.

"We are going to target them in a specific way," Gustavo Torres, executive director of Casa de Maryland told the Maryland Gazette, speaking of the Minutemen volunteers who have set up a surveillance site across the street to discreetly photograph contractors who pick up day laborers at the center.

Going out with their own cameras will only be the first step his group takes.

"Then we are going to picket their houses, and the schools of their kids, and go to their work," Torres said. "If they are going to do this to us, we are going to respond in the same way, to let people know their neighbors are extremists, that they are anti-immigrant. They are going to hear from us."

The Minuteman Project's "covert" campaign to monitor day labor centers has been in operation for a little over a week. The group, which started with much-publicized efforts to patrol the U.S.-Mexico border and report sightings of illegal aliens to the Border Patrol, has turned its attention to the employers who hire undocumented workers.

"From a national standpoint, we want to close the border down and stop the flow of illegals," said Stephen Schreiman, president of a newly formed Maryland chapter. "We want to do the same thing here, but our approach will be a little different. What we want to do is to basically discourage contractors and businesses from hiring illegals. It's against federal law.

"We're going to go after these [contractors] at the state and local level because these people aren't paying taxes. We're going to take these people and through a vetting process determine which ones are not paying their taxes and doing business in an inappropriate manner and then turn them over to the appropriate authorities for prosecution. That should put a damper on the hiring of illegals."

The most recent annual report for Casa de Maryland, a non-profit, shows $2,771,615 in income for 2004-2005, of which 51 percent was provided by various government agencies. According to its website, the organization's employment program provides day-labor placement for "low-income Latino and African immigrants ... as employers seek to replace permanent workers." "We never ask for documentation," Torres told the New York Times in December. "Our mission is to help anyone in need of service, regardless of their immigration status. We are proud of that."

Casa's operation has not only been blessed by government funding but it has the support of the local business community.

"In this area, the commercial sector hasn't been harmed in the sense of people being deprived from work because of the day laborers being here," said Erwin Mack, executive director of the Takoma⁄Langley Crossroads Development Authority. "Consequently, while there are issues with their right to be in the United States, that's not what we're concerned about. We're concerned that they wait in an area that doesn't hurt our commercial properties.'

That's not good enough for Minuteman's Schreiman who intends to pursue his effort to inform the authorities about unlawful activity and have the law enforced.

And Schreiman's commitment to stay within the law – and the fact there have been no complaints filed with the police over the Minuteman surveillance – isn't good enough for Casa's Torres, who told a Spanish-language newspaper it would be better if the Minutemen did not interfere with Casa. But it is Torres threat to recruit individuals to picket Minuteman members' children at school that has the greatest likelihood to escalate the tense, but so-far peaceful, situation.

"Threatening children like this is outrageous," said Minuteman Civil Defense Corps President Chris Simcox. "Casa de Maryland's funding should be pulled and its contracts cancelled. It is beyond belief that taxpayer dollars are funding this thuggish behavior."

The Maryland Minutemen have their work cut out for them. Takoma Park, site of the Casa day-labor center they've been monitoring, has declared itself a Sanctuary City and prohibits its employees, including police, from arresting illegal aliens or assisting federal immigration authorities.


Stalking school children is a great way to end up in prison, and quickly.
Posted by: Anonymoose || 02/25/2006 10:33 || Comments || Link || E-Mail|| [6466 views] Top|| File under:
India-Pakistan
Muslim quota in all India jobs, schools 'a must'
Muslim "intellectuals, NGOs, activists and academicians" with whom the 'Prime Minister's High Level Committee For Preparation of Report on Social, Economic and Educational Status of the Muslim Community of India' has interacted so far have demanded that "there should be at least one Muslim on each selection board, including the SSB (Services Selection Board)" that conducts recruitment tests for the defence forces.

The committee, headed by retired Justice Rajinder Sachar, is in the eye of a raging storm over its audacious attempt to gather information about the number and ranks of Muslims in the defence forces by writing directly to the service chiefs.

Muslims have also petitioned the Sachar committee to recommend that "affirmative action should be taken for bringing the representation of Muslims in the police force at par with their population in every State." In other words, they have demanded proportionate representation in the police through the quota route.

These and other demands are listed in a note on "Issues raised at meetings with, intellectuals, NGOs, activists, academicians and district representatives, business community, youth and later discussed with Chief Ministers, Chief Secretaries and other state level civil and police officers" prepared by the Sachar committee.

"Whenever recruitment is going to be made the intention of the Government should be widely publicised through print and electronic media in the local language in the areas of substantial Muslim population," the note says, adding, "The district Superintendents of Police may have meetings with the officers of Employment Exchange and public and service commissions; the latter may organise special registration camps in areas of substantial Muslim presence. The actual process of recruitment should begin after all this exercise is in place."

The committee has also listed the demand that "there should be Minority Cells in UPSC, AICT, CBSE, IITs, etc." At another place, the note says, "Reservation (for Muslims) in jobs and educational institutions is a must."

But, if and when Muslim quota is institutionalised, "In Government employment Muslims who qualify on merit should not be counted against their quota of reservation (general or OBC, as the case may be)," the note says. It asserts, "Clear instruction should be given by the Governments to Public Service Commissions and all others. Rules of procedure should not preempt the policy of reservation given to Muslims."

The note lists several demands for proportionate representation of Muslims in politics through either the reservation route or nominations: "Muslims should be nominated, like Anglo-Indians, to Parliament, Assemblies and municipal bodies, wherever their representation falls short of their population percentage... Autonomous Councils should have Muslim nominees."

There is also a demand to fix a "quota for Muslim beneficiaries of Sarva Shiksha Abhiyan." The committee has been asked to recommend generous funding for madarsas and their registration without following established procedures. "There is a strong case for relaxation of norms of recognition of educational institutions established by Muslims," according to the note.

While "Muslim history has been tarnished in many text books and should be corrected," Muslim NGOs "should be allotted land for building schools" and "those who are in the process of establishing schools for Muslims should be helped out by way of having a soft corner."

Government should "happily and quickly accord minority status to those institutions who apply for it," the note says. As for Aligarh Muslim University, "Central HRD Ministry's order for 50 % reservation for Muslims in AMU is laudable," the committee has been told.

But "the recent Allahabad High Court order nullifying it as well as the minority character of AMU should be undone through parliamentary legislation."

Muslims have demanded, according to this note, that the Union Government should create a corpus fund of Rs 100 crores to be used for giving "loans to Muslims without charging interest".

They want that the "Central Government should pay interest from the education budget."

Moreover, "banks should be advised to simplify the loan disbursement process" for Muslims.

Significantly, these and scores of other demands are likely to form the bulk of the Sachar committee's recommendations to the UPA Government for planning. As well as formulating and implementing specific interventions, policies and programmes for Muslim welfare.

If the note listing the demands is any indication, communal quota could soon be a reality in every sphere of national life in India.


Posted by: john || 02/25/2006 14:27 || Comments || Link || E-Mail|| [6464 views] Top|| File under:
'Mullas are politicising caricatures'
LAHORE: Law and order in the city on Friday was normal and almost all markets and commercial centres except Alfalah Building on The Mall remained open despite a strike call by the Muttahida Majlis-e-Amal (MMA). A majority of Lahoris found roaming on the streets or busy shopping were of the view that mullas were politicising the issue of the publication of caricatures of Prophet Mohammad (PTUI PBUH) in European newspapers.


... thereby disproving the theory held by some here that all Paks are lunatics...

They said every Muslim and not only the ones in Pakistan was offended by the caricatures, but the way the mullas had protested had only brought disrespect for Muslims, Pakistanis and Lahoris.


I think they might have gotten that gift for understatement from the Brits...

They said the mullas were happy after protesting violently in the country, but they had in fact damaged the cause even more.


The protests are the important part. The issue's a side... uhhh... issue.

Ehtasham Ali, shopping at a clothing outlet on The Mall, said he had first inquired if protests were taking place on The Mall and then gone shopping. People had lost faith in the mullas who after damaging properties had claimed to have held a successful protest, he said, adding that when the media had projected the violence and looting on TV and newspapers, the mullas said the looters were not from among them and that the whole incident was a conspiracy against the religious activists. However, the mullas were behind the whole episode, he added.


"No, no! Really! It's a conspiracy, I tells yez! Hatched in a smoke-filled room in the dead of night, by dark men of sinister demeanor! I seen it!"

Munir Ahmed, a government employee, said he left work by 11:30am to get home before protestors could block all city roads. However, he had to buy groceries after coming home and when he left he saw that the situation was normal. Condemning the February 14 incident, he said it was one of the worst things Lahore had ever witnessed and that the religious parties should mend their ways, especially protests, on issues directly related to Muslims. He said the government should stop looters and punish people responsible of rioting in the city.


That's kind of an original idea. I wonder how it'd work?

Hamid Ali said the government needed to train law enforcement personnel to handle riots because they were not trained to handle the February 14 riot, which encouraged the protestors to loot.


I'm not sure Pak law enforcement's actually trained to do anything.

He said nothing had happened on Friday because the government had not allowed anybody to disturb Lahore's law and order. Zareen Sabir said it was everybody's right to protest on such an issue, but nobody had the right to damage anyone's property. Religious parties should arrange protests in which every citizen could participate and show their strength to the publishers of the caricatures while conveying the massage that their (publishers') action was against Muslim beliefs, she added.
Posted by: Fred || 02/25/2006 00:00 || Comments || Link || E-Mail|| [6459 views] Top|| File under:
International-UN-NGOs
Peacekeeper sex abuse 'too high'
There are still too many complaints of sexual abuse against United Nations troops, the head of peacekeeping operations has said. Jean-Marie Guehenno said the UN had investigated 295 cases under a new reporting system introduced last year.


That's about 295 too many.

It could take several more years to reform the system fully, says Jordan's UN envoy who last year urged changes.

The 18 peace missions worldwide employ 85,000 staff from over 100 countries, with a budget of nearly $5bn.

Mr Guehenno said although significant progress had been made in reducing the number of cases of sexual exploitation following an investigation in the Democratic Republic of Congo two years ago, much more needed to be done. "Allegations being lodged against UN peacekeeping personnel remain high and unacceptably so," he said. He noted "how hard it is to change a culture of dismissiveness, long developed within ourselves, in our countries and in the mission areas."


It's not hard at all. Investigate the first claim, and if the perpetrators are guilty, send them to Gitmo for 20 years in the slammer. Gitmo is convenient, well-run, and it would shut up all the protesters, so it's a win-win for everyone. Do this once or twice and watch the behavior of the UN peacekeepers change.

Mr Guehenno said only the strict enforcement of a complete ban on prostitution in areas occupied by peacekeepers could strengthen the UN's policy of zero tolerance against sexual exploitation.

Jordanian UN ambassador Prince Zeid Ra'ad Zeid al-Hussein said the increase in allegations was "not entirely unexpected" since there was now a system in place to facilitate complaints.


"Before we just brushed the allegations under the table, but now the peasants are complaining. It's so inconvenient," he noted.

Briefing the UN Security Council on how the problem was being addressed, the ambassador said it could take three to four years for the reform programme fully to take hold.
Posted by: Steve White || 02/25/2006 14:13 || Comments || Link || E-Mail|| [6459 views] Top|| File under:
Bolton's Buddies: Japan Demands UN Reform or Cut Funding
If widespread fraud and waste at the United Nations is not stopped, Japan says it may cut its funding for the scandal-ridden international organization.

Responding to a U.N. official's argument that his organization's peacekeeping operations need more money to avoid future lapses, Japanese U.N. mbassador, Kenzo Oshima, said his government, which kicks in 20 percent of the peacekeeping budget, will "find it very difficult" to keep underwriting such operations unless corruption, waste and sexual abuse by troops are halted, the Los Angeles Times reported.

The threat arose during a special Security Council session called to discuss an internal investigation that unearthed the fact that nearly $300 million was lost in waste and fraud in peacekeeping procurement. According to the Times, the session was held as part of a U.S.-led effort to spur reform of U.N. management after another investigation revealed that a lack of oversight and rules had allowed corruption and subversion of the U.N.'s $64 billion oil-for-food program for Iraq.

The internal investigation report says the procurement department had a grievous lack of internal controls, and that rules were often flouted from 2000 to 2004. The report noted that it costs about $5 billion to support the U.N.'s 18 peacekeeping missions around the world. It said the scale, diversity and immediacy of needs allows opportunity for waste, fraud and corruption.
Posted by: Captain America || 02/25/2006 08:07 || Comments || Link || E-Mail|| [6460 views] Top|| File under:
Iraq
Lawyers demand disqualification of Saddam judge
Lawyers for Saddam Hussein on Thursday demanded the disqualification of a judge presiding over the former Iraqi leader's trial, saying he was biased and prejudiced. Ramsey Clark, the former US attorney general who is helping defend Saddam, handed out an English-language version of a motion against Judge Rauf Abdel Rahman at a news conference in Washington DC.

The motion, which Clark said was submitted to the court on Wednesday, claims the judge "is not impartial and has a manifested bias against defendant" and had "repeatedly violated standards of fair trial, human rights and basic due process in the courtroom." The document states that under international legal standards, everyone has a right to trial by an impartial judge who harbors no preconceptions about the mater before them. It claims Abdel Rahman is biased because he opposed Saddam Hussein's government and becaue he is a native of the Iraqi Kurdish village of Halabja, the target of a 1988 chemical attack by Iraqi warplanes.
Posted by: Fred || 02/25/2006 00:00 || Comments || Link || E-Mail|| [6461 views] Top|| File under:
Turkey's Iraq envoy to visit Baghdad for talks
Ambassador Ahmet Oðuz Çelikkol, Turkey's special envoy to Iraq, is going to Baghdad over the weekend for high-level talks with state officials and political party representatives, said Foreign Ministry sources yesterday.

Çelikkol is expected to reiterate the significance Ankara attaches to Iraq's territorial integrity and political unity and also exchange views with the sides involved with regard to efforts to form a government in Iraq. Sources did not say when and with whom the ambassador would have talks in the neighboring country.

This will be the first trip to Iraq by Çelikkol since he succeeded Ambassador Osman Korutürk last month.

Following the Dec. 15 polls in Iraq, Turkey said it would continue to strongly support the political process in Iraq and reiterated that it was ready to cooperate in every sphere with the future government in Iraq.

Ankara says Iraq's territorial integrity has vital importance for the safety of both Iraq and the region as well as for the future of the Iraqis. Çelikkol's visit comes at a time when the clashes between Sunnis and Shiites in Iraq are on the rise.

The Foreign Ministry strongly condemned the deadly violence in Iraq, urging Iraqis to refrain from reprisals after the bombing of a major Shiite shrine.

"It is obvious that the goal of those who resort to terrorism is to start sectarian and ethnic conflict in Iraq," said a written statement released by the Foreign Ministry on Wednesday, after the bombing of the Shiite shrine in Samarra sparked deadly reprisals against Sunni mosques and worshippers.

"The most efficient way to undo this game is to remain prudent in the face of those inhumane provocations, refrain from reprisals and strengthen national unity," the statement added.

Ankara fears that instability in Iraq may lead to the breakup of the country and the secession of the Kurds in the north, which, in turn, could fuel unrest among Turkey's own Kurdish population.

Posted by: lotp || 02/25/2006 00:00 || Comments || Link || E-Mail|| [6458 views] Top|| File under:
'Israel considers Palestinian PM legitimate assassination target'
Ismail Haniyah, chosen by the militant group Hamas to serve as Palestinian prime minister, could be a target for assassination if Hamas carries out suicide bombings, a former Israeli security chief said on Friday. Avi Dichter, the former head of the Shin Bet internal security service and a possible future defence minister, also told the Yedioth Ahronoth newspaper that Haniyeh would be arrested if he ever fell into the hands of the Israeli army.

Haniyeh brushed aside the comments as not worthy of a response. "We do not fear threats," he said. Dichter told the Israeli daily that he does not "see a situation where Haniyeh will have immunity just because he is prime minister. If there will be a terror attack in which Israel decides to respond with a preventive step, then Haniyeh would be a legitimate target because Hamas could not carry out a terror attack without Haniyeh's authorisation."

Dichter, the architect of Israel's policy of assassinating Palestinian militants, no longer holds a policy-making position but he wields clout within the centrist Kadima party which is expected to win a March 28 general election. "(Haniyeh) was and remains a man of terror," Dichter said. "If Haniyeh turns up at a military checkpoint I believe that he would be arrested, interrogated and put on trial for being involved in terror attacks".
Posted by: Fred || 02/25/2006 00:00 || Comments || Link || E-Mail|| [6461 views] Top|| File under:
Science & Technology
Alleged US Sgt Needs Lesson In OPSEC
[ Editor's Note - A few days ago I, CYBØRG/ASM, received this request from someone claiming to be a Sargeant in the United States Army to commit a felony for them. ]

From: Kris Lenning
To: webmaster-at-hackcanada-dawt-com
Sent: Sunday, November 13, 2005 11:30 PM
Subject: website hack

Sir,
My name is Kris Lenning, I am a SGT in the united states army and I currently work with networking and computers. I have recently been asked by my supervisor to hack and remove a webpage from the internet. I am not able to do this and I am trying to recruit some help. Could you help me or point me in the right direction to get this done.

Many many thanks
SGT Lenning, Kris
JSOTF J-6
SYSAD...
Posted by: Anonymoose || 02/25/2006 12:36 || Comments || Link || E-Mail|| [6469 views] Top|| File under:
EU passes controversial data retention law
EU justice and interior ministers have sealed a landmark data-retention law, forcing telephone operators and internet service providers to store data in the fight against terrorism and organised crime.

The data retention directive was approved by ministers in Brussels on Tuesday (21 February), putting an end to a heated debate in and outside EU institutions for over a year and a half.

The directive aims at tracking down terrorists, paedophiles and criminal gangs, but civil liberties campaigners have argued it damages basic privacy rights and breaches the European Convention on Human Rights.

According to the directive, member states will have to store citizens' phone call data for six to 24 months, but the deal does not stipulate a maximum time period, cooling anger among member states who want longer storage periods.

The data would only detail the caller and receiver's numbers, not the actual conversations themselves, while so-called failed calls - calls that do not get through - will not be covered.

EU countries have 18 months to implement the rules, which already have the backing of the European Parliament.

"This is a wonderful example of how co-operation between the council [member states], the commission and the parliament can work," Austrian justice minister Karin Gastinger, hosting the ministers' meeting, said.

The data retention directive was tabled after the Madrid bombings in March 2004 and then fast-tracked under the British EU presidency after the London underground attacks last July.

Britain, France and Sweden have stressed the need to retain data in order to trace terrorists using modern technology.

Swedish justice minister Thomas Bodstrom said on Tuesday he was satisfied with the deal, arguing that fast-moving changes in the telecom market made it important to force phone companies to comply.

Telephone call records are usually saved for a month for billing purposes, but ever more popular pre-paid subscription contracts have led some companies to ditch paperwork.

"In five years, the police would have been faced with a catastrophy, if this deal had not been clinched today," Mr Bodstrom said.

Ireland and Slovakia voted against the law, saying they regard national security as a matter for member states not the EU.

"This remains our position and we believe that provision for data retention should be made by way of a framework decision under the third pillar," an Irish official indicated.

The third pillar is a technical term relating to intergovernmental decisions made by unanimity, while so-called first pillar decisions are typically made in conjunction with the European Parliament by qualified majority.

"In the circumstances, and for the legal reason I have indicated, we would merely wish to formally record…the fact that Ireland cannot support the adoption of the proposed directive," he added.

Dublin insisted that Ireland retains its veto in justice matters, and is currently cosulting the Irish attorney general about how to proceed with an appeal to the European Court of Justice (ECJ).

The ministry of justice in Slovakia said Bratislava agreed with the content of the directive but also objected to placing it under the first pillar.
Posted by: Anonymoose || 02/25/2006 11:14 || Comments || Link || E-Mail|| [6457 views] Top|| File under:
Syria-Lebanon-Iran
Iran Lashes Out At Mice, 'Tom and Jerry', and Jewish Walt Disney
On February 19, 2006, Iran's Channel 4 covered a film seminar that included a lecture by Professor Hasan Bolkhari. In addition to being a member of the Film Council of Islamic Republic of Iran Broadcasting, Bolkhari is a cultural advisor to the Iranian Education Ministry, and active on behalf of interfaith issues.

The following are excerpts from Bokhari's lecture.

Hasan Bolkhari: "There is a cartoon that children like. They like it very much, and so do adults - Tom and Jerry."

[...]

"Some say that this creation by Walt Disney [sic] will be remembered forever. The Jewish Walt Disney Company gained international fame with this cartoon. It is still shown throughout the world. This cartoon maintains its status because of the cute antics of the cat and mouse - especially the mouse.

"Some say that the main reason for making this very appealing cartoon was to erase a certain derogatory term that was prevalent in Europe."

[...]

"If you study European history, you will see who was the main power in hoarding money and wealth, in the 19th century. In most cases, it is the Jews. Perhaps that was one of the reasons which caused Hitler to begin the antisemitic trend, and then the extensive propaganda about the crematoria began... Some of this is true. We do not deny all of it.

"Watch Schindler's List. Every Jew was forced to wear yellow star on his clothing. The Jews were degraded and termed 'dirty mice.' Tom and Jerry was made in order to change the Europeans' perception of mice. One of terms used was 'dirty mice.'

"I'd like to tell you that... It should be noted that mice are very cunning...and dirty."

[...]

"No ethnic group or people operates in such a clandestine manner as the Jews."

[...]

"Read the history of the Jews in Europe. This ultimately led to Hitler's hatred and resentment. As it turns out, Hitler had behind-the-scenes connections with the Protocols [of the Elders of Zion ].

"Tom and Jerry was made in order to display the exact opposite image. If you happen to watch this cartoon tomorrow, bear in mind the points I have just raised, and watch it from this perspective. The mouse is very clever and smart. Everything he does is so cute. He kicks the poor cat's ass. Yet this cruelty does not make you despise the mouse. He looks so nice, and he is so clever... This is exactly why some say it was meant to erase this image of mice from the minds of European children, and to show that the mouse is not dirty and has these traits. Unfortunately, we have many such cases in Hollywood shows."


Disney, BTW was anti-Jewish enough so that in his tenure, no Jews were hired by Disney.
Posted by: Anonymoose || 02/25/2006 08:41 || Comments || Link || E-Mail|| [6478 views] Top|| File under:
Mubarak to visit Damascus Next Week
Egyptian president Hosni Mubarak is set to vist Damascus next week for talks with his Syrian counterpart Basher al-Assad, according to Syrian government sources. The talks will focus on how Syria should respond to a United Nations request that it co-operate with an investigation on the assassination of former Lebanese premier Rafik Hariri. Mubarak and al-Assad are expected to discuss measures that will satisfy both the UN and the Syrian government, some of whose top officials have been implicated in the 14 February 2005 killing of Hariri and 20 others in Beirut.

Egypt along with several other Arab states, including Qatar - whose foreign minister Hamad bin Jasim Al Sheykh recently visited Damascus - is trying to persuade Syria to cooperate with the UN commission while at the same time attempting to find a face-saving strategy for Damascus.

Posted by: lotp || 02/25/2006 00:00 || Comments || Link || E-Mail|| [6458 views] Top|| File under:
Russia, China officials in Iran for talks
Russia and China stepped up their efforts on Friday to persuade Iran to accept a compromise proposal over its nuclear program that may avert the threat of U.N. sanctions against the Islamic Republic.

Sergei Kiriyenko, head of the Russian atomic energy agency Rosatom, and Chinese Vice Foreign Minister Lu Guozeng arrived in Tehran for three days of talks to try to find a way to ease Western suspicions that Iran wants to make nuclear bombs.

Time is running out for Iran to avoid formal referral to the U.N. Security Council at a board meeting of the International Atomic Energy Agency (IAEA) in Vienna on March 6. Tehran says all it wants is nuclear power stations to generate electricity.

Iran has offered U.N. inspectors information about a shadowy uranium-processing project that Western intelligence has linked to warhead design, a senior diplomat in Vienna said on Thursday.

The diplomat, close to the IAEA but asking not to be named, said IAEA inspectors would be in Tehran this weekend to check the information on the "Green Salt Project".

Russian officials have played down expectations of a breakthrough at the Tehran talks and analysts say Iran is in no mood to compromise.

High oil prices and U.S. problems in Iraq meant that for Iran "this is probably not the time to concede," the International Crisis Group think-tank said in a new report.

It said it expected Iran "to press ahead, strengthening its position for the day genuine negotiations or confrontation with the U.S. might begin."

Senior cleric Ayatollah Mohammad Emami Kashani told worshippers at Friday Prayers in Tehran that Iran was telling the West: "Nuclear energy is so entwined with our honor and dignity that we will never let your ominous plans be implemented."

Worshippers responded with chants of "God is Greatest" and "Nuclear energy is our indisputable right".

RUSSIA, CHINA AGAINST SANCTIONS

Russia and China, both of whom have burgeoning energy and trade ties with Tehran and veto rights on the Security Council, do not favor the use of sanctions against Iran, which denies any intention of making nuclear arms.

But with Iran seemingly unmoved by the threat of Security Council referral or the possibility of military action, Moscow and Beijing have joined Western calls for it to immediately halt atomic fuel research and enrichment which it resumed last month.

Kiriyenko's visit to Tehran follows a round of inconclusive talks in Moscow earlier this week over Russia's offer to enrich uranium for nuclear reactors on Iran's behalf, keeping nuclear technology needed for building bombs outside Iran.

Russian news agencies said Kiriyenko was due to meet top Iranian officials on Saturday. The Iranian state television reported he was also due to visit the Gulf port city of Bushehr, where a Russian-built atomic reactor, Iran's first, is due to come onstream later this year.

Russian President Vladimir Putin said on Wednesday he still held out hope for reaching a deal with Iran on the joint enrichment project, but members of the Russian delegation sounded more cautious.

"The Russian offer of a joint venture is still on the table," Kiriyenko told Russian reporters in Tehran.

An unnamed source in the Russian delegation, quoted by Itar-Tass news agency, made clear Kiriyenko will not press too hard with the joint project and had other things to discuss.

"The subject of tomorrow's talks is the widest range of cooperation issues including energy sector, aircraft industry, cargo transit and the peaceful use of the nuclear energy," the source said.

Iranian officials have suggested China could also take part in the proposed joint enrichment facility in Russia.

Iran's Foreign Minister Manouchehr Mottaki, speaking on a visit to Indonesia on Thursday, said Tehran was seriously considering the Russian offer but had concerns over the details.

Western diplomats fear Iran may be prolonging the talks with Russia in the hope of delaying any U.N. Security Council action.

Iran says it cannot rely solely on foreign partners to supply it with nuclear fuel and, therefore, must retain the capacity to produce at least some of the enriched uranium it needs to feed a large network of planned atomic reactors.

Posted by: lotp || 02/25/2006 00:00 || Comments || Link || E-Mail|| [6459 views] Top|| File under:
Home Front: Culture Wars
Clooney relishes 'traitor' attacks
US actor and director George Clooney said this morning he was proud to be denounced as unpatriotic for questioning US policy because he wanted to be on "the right side of history."
Interviewed on BBC television's Newsnight about his latest films Syriana and Good Night, and Good Luck Clooney said that not only did he accept the right to be attacked for his views but he even relished them.

Clooney, who has weathered attacks since opposing the 2003 Iraq invasion, said at one point that it was "frustrating" to be listed as a "traitor" on a set of playing cards, but he also accepted people's right to free speech.

He later admitted he relished the attacks. "I think it's important to be on the right side of history," Clooney said. "I want to be on that deck of cards. And I want to be able to say that they boycotted my films... I want to be able to say I was on the cover of a magazine called a 'traitor,"' he said.

"I'm proud of those because those were badges of honour for me because that was when you did it when it was hard to do," the actor and director said.
Clooney has received critical acclaim for Syriana - about oil politics and Islamic extremism - and for Good Night, and Good Luck, a reminder of the threat to civil liberties through a story about the anti-communist hysteria in the US of the 1950s.


That wasn't a hysteria, that was an appropriate reaction. The Commies at the time were more idealistic goo-goos who didn't understand (yet) what Stalin had done, but that didn't stop them from wanting the same system here.

Clooney said Syriana did not single out US President George W. Bush's administration for attack, though it "certainly goes at this administration" as well as at 60 years of failed Middle East policy. "If it's an attack, it's because you're asking questions," Clooney said.


George C and George B agree on one thing: 60 years of American foreign policy in the Middle East has failed. George C wants to stick his head in a bucket, and George B wants to spread personal liberty, freedom and democracy. You be the judge.

Clooney has said the chilling effect of the September 11, 2001 attacks on US politics had inspired Syriana and its unflinching look at the ways extremism and political instability are fostered by the interests of big oil.
Posted by: tipper || 02/25/2006 00:00 || Comments || Link || E-Mail|| [6468 views] Top|| File under:
Who's in the News
63
[untagged]
Bookmark
E-Mail Me
The Classics
The O Club
Rantburg Store
The Bloids
The Never-ending Story
Thugburg
Gulf War I
The Way We Were
Bio
Merry-Go-Blog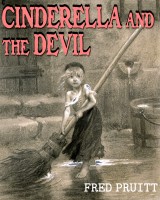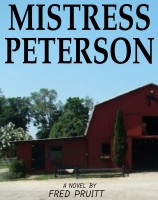 On Sale now!


A multi-volume chronology and reference guide set detailing three years of the Mexican Drug War between 2010 and 2012.

Rantburg.com and borderlandbeat.com correspondent and author Chris Covert presents his first non-fiction work detailing the drug and gang related violence in Mexico.

Chris gives us Mexican press dispatches of drug and gang war violence over three years, presented in a multi volume set intended to chronicle the death, violence and mayhem which has dominated Mexico for six years.
Click here for more information


Meet the Mods
In no particular order...


Steve White
Seafarious
Pappy
lotp
Scooter McGruder
john frum
tu3031
badanov
sherry
ryuge
GolfBravoUSMC
Bright Pebbles
trailing wife
Gloria
Fred
Besoeker
Glenmore
Frank G
3dc
Skidmark
Alaska Paul



Better than the average link...



Rantburg was assembled from recycled algorithms in the United States of America. No trees were destroyed in the production of this weblog. We did hurt some, though. Sorry.
35.170.64.36

Help keep the Burg running! Paypal: