Africa Horn
UN requests tactical US air support for Darfur
The United Nations is asking the United States and other nations with big militaries to provide tactical air support for an ill-equipped African Union peacekeeping force in Sudan's Darfur region.


'Other nations with big militaries'? Who would that be?

With the security situation deteriorating on the ground, the AU force will need more international support in the coming months, even if its mission eventually is to be taken over by a U.N. force, Annan wrote U.S. Ambassador John Bolton in a Feb. 23 letter seen by Reuters on Friday.

At the U.N. Security Council's request, Annan has begun planning for a shift from an AU force to a larger and better equipped U.N. mission for the troubled area. But Sudan has begun lobbying AU states to reject a changeover to a U.N. mission from the AU force, which numbers about 7,000 troops and is known as AMIS.

Under pressure from the Khartoum government, AU foreign ministers at the last minute put off for a week a planned Friday vote to invite the United Nations to take over.


Then they'll put it off for another week. Annd then another.

Even if the shift is approved soon, Security Council members and U.N. planners say it could then take eight to nine months to assemble and deploy the new force.


As opposed to the 82nd Airborne, which can put a brigade anywhere in the world in 24 hours.

In the interim, AMIS must get the international help it needs to keep functioning, Annan told Bolton. "Given the continued and serious deterioration in the security situation in Darfur, the support to AMIS should perhaps include the provision of new and additional capabilities including close air support," he said. "I would be grateful if governments in a position to provide such capabilities at short notice could consider this possibility," Annan said.

U.N. officials said Annan was referring to a need for combat helicopters and their crews. Although his letter did not directly ask the United States for the helicopters, Annan counts it among the countries able to provide them, they said.

Washington has declared the conflict in Darfur to be genocide and has pushed hard for rapid U.N. deployment there. A resolution adopted by the U.S. Senate on Friday urged President George W. Bush to take swift action in Darfur.

Annan has repeatedly called on wealthy nations such as the United States to contribute more than just money to an eventual U.N. force in Darfur. But the Bush administration has yet to say what it could provide beyond help with the planning.


If they would let us run it and leave our hands unbound, I could think of ways of solving the Darfur problem rather quickly ....
Posted by: Dan Darling || 03/04/2006 01:14 || Comments || Link || E-Mail|| [6460 views] Top|| File under:
Sudan threatens to pull out of AU
A Sudanese minister has said his country might pull out of the African Union if the AU's Peace and Security Council approves replacement of the AU force in Darfur with a UN force, Aljazeera reports. Alsammani al-Wasilla, Sudan's minister of state for foreign affairs, has reiterated Khartoum's rejection of the proposal for deployment of international troops in Darfur, Aljazeera's correspondent in Khartoum said on Friday AU foreign ministers are to meet on 10 March in Addis Ababa, Ethiopia, to decide on the transition, agreed upon earlier in principle.

Earlier, Omar al-Bashir, the Sudanese president, warned Darfur would become a "graveyard" for any foreign military contingent entering the region against Khartoum's will. AP has quoted the top UN envoy in Sudan as saying that the Sudanese government has launched a campaign to stop a UN force from taking over peace-keeping duties from AU troops. On Tuesday, Jan Pronk said an anti-UN climate is heating up strongly in the Sudanese capital, with threats and warnings, and fear that handing over to a UN force would put Sudan "in the same situation as Iraq a couple of years ago".
Posted by: Fred || 03/04/2006 00:00 || Comments || Link || E-Mail|| [6457 views] Top|| File under:
Africa North
More on the Tunisian pisoner releases
On Monday, February 27, Tunisian President Zine Abidine Ben Ali released over 1,600 prisoners by official pardon—some 70 of them considered to be Islamists from the outlawed al-Nahda (awakening) movement—many of whom had been jailed on terrorism-related charges.

Nearly 1,300 of the prisoners were released unconditionally, while 359 others were released on unspecified conditions. The government statement announcing the release also mentioned that 260 of the freed prisoners were released under special conditions that they report to the government and take other unspecified measures to ensure that they do not re-offend (Radio Tunis, February 26).

The Tunisian government did not provide the identities of all those released. Unnamed sources within the government confirmed that these 260 were mainly from al-Nahda. Military and civilian courts had previously sentenced 100 leaders and senior members from the movement to lengthy sentences, many of them life-terms.

Al-Nahda was established and is led by Rachid Ghannouchi, a former leader of al-Jamaa al-Islamiyya (the Islamic Group), and then the Islamic Tendency Movement, which later became al-Nahda. Ghannouchi serves as the chairman of al-Nahda from London, where he has been living as a political refugee since 1991. He has been sentenced to life in absentia on multiple occasions by Tunisian courts. While using language favorable to supporters of democracy and liberalization, Ghannouchi firmly intends to establish an Islamic republic in Tunisia.

In addition, al-Nahda has received funding from al-Taqwa Bank—the financing group run by Idris Nasreddin that has been named as a financier of terrorism by the U.S. and UN.

A statement on the al-Nahda website said that 75 of their members were among the released prisoners. Another statement on their website provided telephone numbers of some of the released prisoners, "for those brothers who wish to send them [the freed prisoners] congratulations"—an indication of a grass-roots nature to their movement.

They also issued a separate release on the fate of another group, "the Internet Prisoners"—a group of youth from the southern city of Zarzis. The al-Nahda statement said that the group was released two days after the others, without any comment on the delay or quiet release. The youth were sentenced last year to sentences ranging from 10-30 years for visiting banned Islamist websites.

It appears that al-Nahda intends to mobilize Tunisians following the pardon to gain support for political expression in Tunisia and to pressure the government for reforms. This may be a legitimate cause of concern for growing extremism in Tunisia, however, as many analysts have tied the group to radical Islamist groups in the Middle East.

President Ben Ali has repeatedly stated that he fears al-Qaeda and other like-minded extremist groups are trying to gain a foothold in Tunisia. Yet, the motives behind this move to release previously-considered extremists are not entirely clear. One possibility is that Ben Ali believes al-Nahda and their sympathizers are weaker— and that he is ultimately better off—by his move to pardon the prisoners, many of whom were considered political prisoners both domestically and internationally. Of greater importance than this, however, is external pressure from the U.S.

U.S. Secretary of Defense Donald Rumsfeld visited Tunisia as part of a North African tour on February 11. He said Tunisia had been a constructive partner in the campaign against global terrorism and that he did not believe the country was at great risk for al-Qaeda to take up roots. Yet, a senior official traveling with Rumsfeld told the Washington Post, "As with Egypt, we're nudging Tunisia to be creative and reform-minded, and it's delicate."

The comments—along with the speech Rumsfeld delivered at the Council on Foreign Relations in which he admitted to falling behind in the media war—seem to indicate a shift in U.S. policy toward allies in the war on terrorism. In the larger picture, it is quite possible that the Pentagon now believes that tyrannical political climates serve jihadi recruiters, and are ultimately counter-productive for combating terrorism.

Ben Ali's pardon is the most significant step toward openness in Tunisia in the last ten years. In doing so, he is gambling that the potential instability generated from the release of these prisoners is outweighed by the effects of the pardon. For the decades under Ben Ali's rule, human rights organizations have strongly criticized his clampdown on freedom of expression in Tunisia. Moreover, while Tunisia's prosperity and stability in relation to other Middle Eastern countries has allowed the system to stay in place, Ben Ali's move to release the prisoners may be in response to a growing discontentment with the status quo.

There has not been any significant violence in Tunisia since al-Qaeda members carried out a suicide bombing in 2002 at a synagogue on the resort island of Djerba that killed 14 people, most of them German tourists. It may be that the momentum Ben Ali gained from that incident has died out, or that he is acting in response to U.S. pressure to reform. Yet in either scenario, if greater numbers of Tunisians—youth in particular—are now able to access more information from the Internet, something must compete with jihadi-themed websites if Tunisia is to keep extremism at bay.
Posted by: Dan Darling || 03/04/2006 00:42 || Comments || Link || E-Mail|| [6457 views] Top|| File under:
Libya frees 130 political prisoners, says activist
LONDON — Libyan authorities released 130 political prisoners on Thursday, including 83 members of the Muslim Brotherhood, a Libyan activist said. Ashour Shamis, who is based in London, told Reuters the prisoners were freed in the capital Tripoli. Two of them had been sentenced to death and 10 to life imprisonment in a trial in 2001.

Libyan Justice Minister Ali Omar Abu Bakr confirmed the releases, but denied they were political prisoners. "The detainees set free today numbered 130," he told reporters in Libya. "But we want to say Libya did not have and does not have political prisoners in its jails."

Membership of a political party constitutes treason in the oil-exporting country.

In Cairo, Egypt's opposition leader Mohamed Mahdi Akef welcomed the move as the opening of a new chapter in reforms and the spreading of liberties. Small batches of political detainees have been released in recent years on behalf of the Gaddafi Charity Foundation, a group run by the Libyan leader's son Saif Al Islam which aims to improve Libya's human rights record and image abroad.

London-based rights group Amnesty International in April 2005 published a catalogue of what it called Libya's human rights abuses and urged Gaddafi to follow through on promises to establish a "normal criminal law procedure". Amnesty became the first international human rights group to visit Libya in 15 years when its research team met Gaddafi and other officials in March 2005 amid Tripoli's efforts to rejoin the international community after three decades of isolation.
Posted by: Steve White || 03/04/2006 00:24 || Comments || Link || E-Mail|| [6457 views] Top|| File under:
Algeria orders closure of 42 French schools
A sudden decision by Algeria to close 42 French schools because they did not give priority to Arabic, the national language, sparked concern in France Thursday. Several French newspapers noted the closures, which had been threatened for a year, and quoted Algerian parents saying the decision was "catastrophic" for their children. President Abdelaziz Bouteflika was seen as making concessions to Islamic hardliners in parliament by ordering the closures.


So was it sudden or had they been threatening it for a year?

Algeria, a former French colony that only won independence after a brutal war, has laws asserting the primacy of Arabic in official documents and institutions, even though French is widely spoken, especially among the elite. Le Parisien newspaper quoted an Algerian civil rights activist and lawyer, Mouloud Brahimi, as saying that the decision "is part of a worrying phenomenon, which is leading Muslim countries to turn in on themselves."


Posted by: Seafarious || 03/04/2006 00:00 || Comments || Link || E-Mail|| [6459 views] Top|| File under:
Arabia
How a UAE prince prevented the U.S. assassination of Bin Laden
From Geostrategy-direct, subscription.


President Bush's enthusiastic endorsement of granting the United Arab Emirates the right to manage leading U.S. ports highlights his belief that the Gulf Arab country has been a solid partner in the war against Al Qaida.

But evidence collected by his government calls that belief into question. Take the report of "The 9/11 Commission Report" and turn to page 137. For the next three pages, Bush could learn how the UAE was involved in foiling a U.S. assassination plot against Osama Bin Laden that could have prevented the 9/11 attacks.

The report suggests that the UAE used its contacts with the United States to protect Bin Laden. In 1999, the Clinton administration approved a plan to strike Bin Laden in Afghanistan. Bin Laden had been located near Kandahar and often went to a small camp where he was largely isolated from civilians.

The problem was that Bin Laden was hanging around with UAE nationals, including a senior member of the ruling family. Richard Clarke, the omnipotent assistant for counter-terrorism in the National Security Agency, called a senior UAE official and expressed concern that members of his country were consorting with Bin Laden. Indeed, an official UAE aircraft was near Bin Laden's camp. The U.S. military was ordered not to strike Bin Laden because of the possibility that the UAE prince would be killed as well. A CIA agent identified only as "Mike" who had been tracking Bin Laden said this marked the loss of the best opportunity to target the terrorist leader, responsible for the 9/11 attacks in New York and Washington.


Too bad we did not take out Binny then. It would have been a twofer. Binny would have become dissipated proteins and fats and the UAE would have learned a valuable lesson in consorting with terrorists.


On March 7, 1999, the report said, Clarke telephoned the UAE official regarding Bin Laden's whereabouts. Within a week, the Bin Laden camp was dismantled and the site was deserted.
"Hey, Achmed! I just got a call from ths Clarke infidel in Washington. They are onto Binny and our prince. Better get them on the blower and tell them to am-scray ow-nay!"
"Hokay, boss. Ima dialin'. (right index finger, don't fail me now!)"
"CIA officers, including Deputy Director for Operations Pavitt, were irate," the report said. "'Mike' thought the dismantling of the camp erased a possible site for targeting Bin Laden."

The report quoted UAE leaders as saying that Abu Dhabi would help the United States against Bin Laden. The leaders insisted that UAE officials were not in Afghanistan, even as the UAE military chief of staff was on a hunting trip in the country.


Then we should have taken them out, for sure. Oh, woe for lost opportunity....


"On February 10, as the United States considered striking the camp, Clarke reported that during his visit [UAE leader] Bin Zayed had vehemently denied rumors that high-level UAE officials were in Afghanistan," the report said. "Subsequent reporting, however, suggested that high-level UAE officials had indeed been at the desert camp. CIA memo, 'Recent High Level UAE Visits to Afghanistan,' Feb. 19, 1999. Gen. Shelton also told us that his UAE counterpart said he had been hunting at a desert camp in Afghanistan at about this time."
Posted by: Alaska Paul || 03/04/2006 00:00 || Comments || Link || E-Mail|| [6460 views] Top|| File under:
Caribbean-Latin America
Chavez's wooing of Iran called troubling
Bolivar State (near the border with Brazil) in Venezuela has Uranium deposits. Guess where the Iranians are building the cement plants and other enterprises?




Oh, Lawsy, I am so surprised. I feel faint, I'd best go lie down.

They started with an agreement to build tractors, but Iran and Venezuela have quickly moved to oil, cement, homes, auto parts, shipbuilding and perhaps even nuclear energy.

The new friendship between the two deeply anti-American governments was further cemented last month as Iranian Parliament speaker Gholam Ali Haddad Adel headed a delegation that visited Venezuela and drew expressions of support from populist President Hugo Chavez. "It's a natural byproduct of their confrontation with the United States," said Armando Duran, a columnist and former Venezuelan foreign minister. "Chavez looks for an alliance with those who confront the U.S."
Iran is not the first or last openly anti-Western Middle Eastern government that has warm relations with Caracas. As an OPEC member, Chavez courted Libya leader Moammar Gadhafi and Iraqi President Saddam Hussein, and last month endorsed the Palestinian government of Hamas, which Washington and Europe regard as a terrorist organization.


We should remind Q-man of the consequences of going up against us. He seemed to understand that once upon a time.

But few countries are as embroiled in as serious an international controversy as Iran, accused of seeking nuclear weapons. Venezuela joined Cuba and Syria as the only countries to vote in the International Atomic Energy Agency last month against reporting Iran to the U.N. Security Council.

Chavez's support for Tehran has proven to be a thorn in the side of efforts to control Iran's nuclear program. And it strengthens his anti-American credentials at a time when he's gearing up for a reelection bid in December. Speaking at a ceremony in which he unveiled the first 400 tractors produced by the Veniran Tractor plant in the southeastern state of Bolivar, Chavez chalked up his country's warm relations with Tehran as "the product of multilateralism, of a multipolar world."

Most commercial agreements are in their initial stages and include a cement factory, oil exploration in the Orinoco River belt, and housing for the poor. The two countries are also establishing a joint operation to build oil tankers and liquid natural gas tankers, and have created a $200 million fund to finance future social and economic projects.


Hugo is blowing through money at a fast clip, isn't he?

But it's clear that the relationship is meant to extend well beyond commercial ties. "The visits that they've made; the declarations they've made. They talk of political commonalities and ideological conceptions that make them long-term allies," said Maria Teresa Romero, a professor of international relations at the Central University of Venezuela in Caracas.

The Caracas-Tehran ties have been causing concern in Washington. Addressing the House International Relations Committee last month, Secretary of State Condoleezza Rice highlighted the Venezuela-Cuba-Iran relationship and described the two countries as Iran's "sidekicks." Days earlier, Director of National Intelligence John Negroponte told the Senate Intelligence Committee that Venezuela is "seeking closer economic, military, and diplomatic ties with Iran and North Korea."

Not everyone sees the Caracas-Tehran ties as going beyond mutual political support and a bit of commerce. "So far, it's a stage of exploration and posturing, and certainly could turn into something more serious. But it's very hard to predict right now," said Michael Shifter of the Inter-American Dialogue, a Washington-based think-tank.


Mr. Shifter then put his head back into the sand.

Chavez, who has expressed interest in obtaining a nuclear reactor from Argentina, is fostering what he calls a 21st Century socialist revolution. In concert with Cuban leader Fidel Castro, he is also trying to build a Latin American bloc that opposes U.S. trade policies in the region.

U.S. officials accuse Chavez of ruling with an increasingly authoritarian hand at home while financing hand-picked candidates in foreign elections; they describe current State Department policy as designed to contain his hemispheric ambitions. Shifter cautioned that Chavez's relations with the likes of Iran will make it hard for any future State Department officials to argue for a more friendly approach to Chavez. "This is going to make it much more difficult for those in State who have been advocating a more pragmatic relationship with Venezuela," he said.
Posted by: Josing Hupinemp6640 || 03/04/2006 10:46 || Comments || Link || E-Mail|| [6458 views] Top|| File under:
Europe
"Brains of the Barbarians" to be extradited to France
Ivorian President Laurent Gbagbo has approved the extradition to France of a gang leader wanted for the kidnap and murder of a young Jewish man, Foreign Minister Mamadou Kone said Friday. It clears the way for Youssouf Fofana, 25, to be flown back Saturday. The French defence ministry said a military plane was due to leave Friday for the Ivorian capital Abidjan with three police officers to escort him. Gbagbo signed the extradition order for Fofana late Thursday after a court in Abidjan approved the request by French authorities. "We want him to leave as soon as possible," Kone told AFP. Fofana, who is originally from Ivory Coast but has French nationality, was arrested in Abidjan several days after Halimi was found.
Posted by: Seafarious || 03/04/2006 00:00 || Comments || Link || E-Mail|| [6457 views] Top|| File under:
Great White North
Canada is now the biggest exporter of oil to US
Canada has become the biggest exporter of oil to the United States with the re-opening of a pipeline from Alberta to Oklahoma.

Crude oil from Alberta`s tar sands began flowing this week from the Calgary, Alberta-based Enbridge Corp.`s facility through a 650-mile stretch of steel from Chicago to Cushing, Okla.

For years the pipe, which used to be owned by BP, carried Gulf of Mexico crude to northern markets, but as the Gulf supply dwindles, the crude is flowing in a different direction, the Houston Chronicle reported Saturday.

The line has an initial capacity to transport 125,000 barrels of oil a day, but can be expanded easily, the report said.

Exxon Mobil is also working on a pipeline reversal that would bring Canadian crude down to Gulf Coast refiners instead of flowing Gulf oil north to Midwestern markets.

Canada outranks Mexico, Venezuela and Saudi Arabia as oil exporters, and will likely double its oil production in the next decade, thanks to production from the oil sands.


Posted by: lotp || 03/04/2006 18:42 || Comments || Link || E-Mail|| [6457 views] Top|| File under:
Home Front: WoT
Defense official defends restricting UN access to detainees
A Department of Defense official on Wednesday called the detention facility at Guantanamo Bay, Cuba, vital to strategic intelligence collection and defended the Pentagon's decision not to allow United Nations representatives access to detainees.

The United Nations on Feb. 15 released a study critical of the Guantanamo Bay facility, alleging that detainees have been abused. The authors of the report have come under fire for not visiting the military base while conducting their research.

The U.N. rapporteurs have said they declined the Pentagon's invitation to tour the facility because they would not have been granted access to interview detainees, a standard procedure for U.N. human rights investigators. "Human rights rapporteurs do not have a legal right to have access," said Brian Del Monte, deputy director of the Office of Detainee Policy, at a Wednesday event sponsored by the conservative Heritage Foundation in Washington, D.C. He said the International Committee of the Red Thingy Cross (ICRTC) is the only outside organization with the authority to meet with detainees.

The Geneva Conventions mandate that the ICRTC must have access to visitors, according to the Red Cross website. Defense Department spokesman J.D. Gordon said ICRTC officials have visited Guantanamo Bay every three months for about a week at a time and have had private, confidential meetings with detainees.

Jennifer Daskal, an advocacy director for Human Rights Watch who participated in the panel discussion with Del Monte, questioned why U.N. investigators were not allowed to meet with detainees. "If there's nothing to hide," she asked, "then why weren't the U.N. rapporteurs granted access?"

Del Monte replied that the Defense Department takes "the principled stance that the mandate of the Red Thingy Cross is important and that mandate should not be diluted." "It's not that we believe they have some nefarious aim," he said of the U.N. "It's not that we're afraid of what the detainees might say."

Daskal also criticized the Defense Department for holding detainees she described as "low level" and "cannon fodder." She said information released by the Pentagon implies that many detainees are unimportant and unable to provide good information to intelligence gatherers.


They were still caught in an area where people were shooting at our people.

Daskal was referring to a Feb. 4 report in the National Journal that examined government files on 132 detainees. It concluded that, "most of the 'enemy combatants' held at Guantanamo - for four years now - are simply not the worst of the worst of the terrorist world."

Del Monte said the National Journal report was based on a "small sample of the evidence" and that "the information that is made public is not all of the information." He said the interrogation of detainees has produced information on terrorist recruiting efforts and combat strategies. "It is in their training -- the detainees -- to lie," Del Monte said, suggesting that the suspects would play down their connection with the Taliban or al Qaeda in order to be released.

Retired Sgt. Maj. Steve Short, who was stationed at Guantanamo Bay for 53 weeks and briefly served as the superintendent of Camp Delta, agreed that detainees are not held any longer than necessary. "The last thing we wanted to do was have more people to take care of," Short said. In his time at Camp Delta, Short said he "never once observed an inappropriate act" by a U.S. service member against a detainee.
Posted by: Dan Darling || 03/04/2006 00:22 || Comments || Link || E-Mail|| [6457 views] Top|| File under:
Case against Moussaoui to begin next week
Zacarias Moussaoui was sitting in jail when the hijacked planes crashed into the World Trade Center and the Pentagon and in a field in Pennsylvania. Now, the government wants him executed for that day of terror because he did nothing to stop it.

After the jury is selected Monday, prosecutors will argue that even though Moussaoui wasn't there, he should be held accountable for the murders of nearly 3,000 people on Sept. 11, 2001. Their task, on its face, is formidable: Federal law says people can be executed only for killing someone or participating in a violent act that directly caused a death.

Yet legal experts say prosecutors stand a reasonable chance of securing a death sentence for the only person convicted in the United States on charges stemming from Sept. 11. The reason: Moussaoui's own words. When he pleaded guilty, he acknowledged that he had lied to the FBI when he was arrested a month before Sept. 11 "to allow his al-Qaeda brothers to go forward."

Relying on that admission, prosecutors will argue that Moussaoui might as well have pulled the trigger -- because if he had confessed his knowledge of the plot, the hijackings could have been stopped. "I think they have a good case, given his own statements," said Andrew McBride, a former federal prosecutor who has tried numerous death penalty cases. "He admits that he lied to further the conspiracy. Legally, that probably makes it."

Continued on Page 49
Posted by: Dan Darling || 03/04/2006 00:07 || Comments || Link || E-Mail|| [6458 views] Top|| File under:
Phelps' freaks defile funeral, Marines respond
Sandy Wyland offered a parting shot as a group of Topeka-based protesters headed for their car. "You're not in Kansas anymore!" she yelled after the four out-of-towners. "You're in New Kingstown, Pennsylvania! And don't come back!" With that, it was over just as quickly as it began.

In between the steady rain and the various Marines, Vietnam veterans and motorcycle groups, the Westboro Baptist Church never had much of a chance to spread its message of hate during a staged visit prior to Thursday's memorial service for Marine Capt. Bryan Willard. The Enola native was killed Feb. 17 when his helicopter crashed into the Red Sea near Djibouti, Africa. The three women and one man sang "God Bless America", while holding signs such as "God is your enemy."


God told me that he hates greasy preachers who affect cowboy hats without owning any cows and disrupt the funerals of men who're better than them. The Archangel Harry told me, in fact, that there's a special roasting spit reserved in the lower reaches of hell, just for Fred Phelps.

It was enough to confuse Steve Gallagher of New Kingstown. "I just don't get it," said Gallagher as the group sang in front of his house. "They shouldn't even be here. They should let the poor guy rest in peace."

The Rev. Fred Phelps, Westboro church pastor, believes American military deaths in Iraq and elsewhere are divine punishment for a country that he says harbors homosexuals. Westboro members have showed up to protest at other military funerals across the country. For years, Phelps and members of his independent church, made up mainly of family members, protested funerals of AIDS victims, but they have now shifted to soldiers.

The only hint of confrontation came after the out-of-state protesters began chanting "Semper Fi! Semper Fag!" Marines were lined up along the church sidewalk with their backs to the protesters, who camped across Route 11. Suddenly, the Marines turned around and drowned out the protesters with a spirited rendition of "The Marines' Hymn."
Posted by: Nimble Spemble || 03/04/2006 00:00 || Comments || Link || E-Mail|| [6457 views] Top|| File under:
India-Pakistan
Why al-Qaeda favors Pakistan as a base
The Secret Service is not the only agency losing sleep over President Bush's trip to Pakistan. In many ways, the security challenges of the trip pale in comparison to the many riddles and incongruities that other parts of the foreign policy bureaucracy have been trying to overcome regarding this trip.

First and foremost among the administration's preoccupations is to fully understand the nature and structure of the terror threat in Pakistan. The bombing Thursday in Karachi illustrates a fundamental and irreversible mutation in the nature of al Qaeda. Although it is still too early to formally identify the perpetrators, and — as in the London bombings — we may never fully uncover the attack's trail back to Osama bin Laden or his lieutenants, it is safe to assume that the attack is the product of a phenomenon best described as the "Pakistanization" of al Qaeda.

While it was created in Pakistan in 1988, and with important input from several Pakistani clerics and veterans of the jihad against the Soviets, al Qaeda remained for many years essentially an Arab organization, drawing mostly on Ayman al Zawahri's Egyptian terrorist networks and bin Laden's Saudi and Yemeni recruits.

Continued on Page 49
Posted by: Dan Darling || 03/04/2006 00:46 || Comments || Link || E-Mail|| [6457 views] Top|| File under:
Top Pak Court Orders Blocking of Blasphemous Websites
The Supreme Court of Pakistan has ordered complete blocking of all websites that displayed caricatures depicting the Prophet Muhammad (peace be upon him) and directed the government to ensure the Internet providers strictly comply with the verdict of the highest court.


That'd be us, I guess. Goodbye, any readers we have in Pakland...

The verdict came in response to a petition filed by Dr. Imran. The three-judge bench comprising Chief Justice of Pakistan Justice Iftikhar Chaudhry, Justice Faqir Muhammad Khokhar and Justice Mian Shakirullah Jan delivered the verdict. The Supreme Court issued notices to Pakistan Electronic Media Regulatory Authority (PEMRA) and Pakistan Telecommunication Authority as well as the attorney general of Pakistan to ensure that the blasphemous sites are blocked.


I guess you can do that in a dictatorship. It's the way they try to keep the rubes in line.

Meanwhile, a local lawyer, Iqbal Haider, lodged a criminal case with Secretariat Police Station against the editor-in-chief of Jyllands-Posten and the editor-in-chief of France's Soir newspaper for publishing the blasphemous caricatures.

Posted by: Fred || 03/04/2006 00:00 || Comments || Link || E-Mail|| [6457 views] Top|| File under:
Musharraf advised to let Bugti go abroad
A senior Pakistan Muslim League leader has advised President General Pervez Musharraf to allow Foster Brooks Akbar Bugti, the Baloch nationalist leader, to leave the country on "medical grounds", sources told Daily Times.


If I was Perv, I'd have him suffer a "terrible accident."

However, they said that Interior Minister Leslie Nielson Aftab Ahmed Khan Sherpao strongly opposed negotiations or reconciliation with Bugti after the failure of previous attempts, made in the past to normalise the situation in Dera Bugti.


Good for Sherpao. He's got no illusions about the old man...
The Baloch leader has fled his hometown and is hiding at an undisclosed location, they added. Recently, several criminal cases were registered against Bugti for killing FC officials and destroying national installations.


So dispose of him. He's a festering sore.

During a recent meeting on Balochistan chaired by President Musharraf, the ruling coalition leader said the government should allow Bugti to leave the country. He said Bugti was an old man and could be persuaded to leave the country on medical grounds.


I'd describe him as an evil old man, myself...

The government will face a strong backlash from tribal leaders if security forces killed the Baloch leader, he added.


The more reason for the unfortunate accident.

"If Nawaz Sharif can be exiled to Saudi Arabia why not Akbar Bugti to another country." Sherpao told Daily Times that the government would not hold any negotiations with Bugti because he had violated previous agreements and sabotaged the dialogue process. Asked if Bugti would be arrested and tried by the court of law, the interior minister did not reply directly.
Posted by: Fred || 03/04/2006 00:00 || Comments || Link || E-Mail|| [6457 views] Top|| File under:
WaPo source for 1,300 dead figure may be fake
As E&P noted earlier this week, several newspapers and news bureaus have questioned The Washington Post's blockbuster assertion on Monday that around 1,300 Iraqis had been killed in sectarian violence in the country in recent days. The Post had come up with the number after one of its reporters visited the main morgue. Other news outlets, as well as Iraqi officials, pegged the number much lower, between 300 and 400 dead. Such estimates have often proven far off, however.

Now the dispute threatens to grow more serious. The Post has stood by its reporting, today attributing its numbers to "morgue workers." It charged that offiicals are under "pressure" to keep numbers lower. It has also cited one Gen. Ali Shamarri, described as an official in the Iraq Interior Ministry's "statistics department," as endorsing a count of at least 1,000 dead.

But Thursday night, in a memo to his editors someone posted on the Romenesko site at www.poynter.org, Knight Ridder's Washington editor, Clark Hoyt, raised questions about Shamarri and the 1300 number, calling it a "troubling issue." Indeed, a Google search turned up no mention of Shamarri until this past week. Other news outlets, including The New York Times, cited him in stories but it is unclear if anyone else actually spoke with him, or merely used the Post as a source.

Friday night, Knight Ridder moved a story that concluded:

"In two days of reporting, Knight Ridder reporters have been unable to locate anyone in the interior ministry with Shamarri's name. Shamarri is a tribal name, though, and it's possible that the official in question could use another name, or that the ministry is pressuring him not to come forward. But no one from the Shamarri tribe with that rank and first name could be located in the statistics department or in other parts of the ministry's main offices.

"David Hoffman, the Post's assistant managing editor for foreign news, said that while he wouldn't talk about his paper's sources, he was 'very confident in the validity of the story, and in the soundness of the sources - and I know who they are.'

"Hoffman also said that while some could differ about the precise death toll, he was confident that the general thrust of the Post's report - that more than 1,000 Iraqis died during that critical time - was accurate."

Earlier, Knight Ridder's Hoyt had written:

"Our reporting in Baghdad -- and reporting by other news organizations -- so far has been unable to verify the Post story. The Post quoted officials at the city morgue in Baghdad as saying that they had logged 1,300 bodies of people killed as a result of the sectarian fighting. But when our correspondent examined the books at the morgue, he could find only about 250 bodies logged in as killed in the violence. Our story, quoting the Iraqi Cabinet, said the death toll was 379, which would have included those 250....

"In Baghdad, our correspondents attempted to interview Gen. Shamarri to confirm the Post's account of violence more widespread than previously believed. They were told that no person by the name of Ali Shamarri worked in the statistics department, nor anywhere else in the ministry. We've communicated this finding to the Post."
Posted by: Dan Darling || 03/04/2006 01:23 || Comments || Link || E-Mail|| [6457 views] Top|| File under:
In Arabic, 'Internet' Means 'Freedom'
Beat Dan Darling on this one by four minutes :-)

Odd though it may sound, somewhere in Baghdad a man is working in secrecy to edit new Arabic versions of Liberalism, by the Austrian economist Ludwig von Mises, and In Defense of Global Capitalism, by the Swedish economist Johan Norberg. He is doing this at some risk of kidnap, beating, and death, because he hopes that a new Arabic-language Web site, called LampofLiberty.org -- MisbahAlHurriyya.org in Arabic -- can change the world by publishing liberal classics.

Odder still, he may be right.

Intellectual isolation is a widespread Arab phenomenon, not just an Iraqi one. Some of the statistics are startling. Interviewed by e-mail, he asks to be known by a pseudonym, H. Ali Kamil. A Shiite from Iraq's south, he is an accomplished scholar, but he asks that no other personal details be revealed. Two of his friends have been killed in the postwar insurgency and chaos, one shot and the other "slaughtered." Others of his acquaintance are in hiding, visiting their families in secret. He has been threatened for working with an international agency.

Now he is collaborating not with foreign agencies but with foreign ideas. He has made Arabic translations of all or parts of more than two dozen articles and nine books and booklets. "None," he says, "were previously translated, to my knowledge, for the simple reason that they are all on liberalism and democracy, which unfortunately have little audience and advocators in the Middle East, where almost all publishing houses and press outlets are governmental -- i.e., anti-liberal."

Kamil's work is anonymous out of fear, not modesty. Translating Frederic Bastiat's The Law, he says, took 20 days of intense labor. "I am proud of that, especially when I knew that the book has never been translated before. This is one of the works my heart is aching for not having my name in its front page."

Asked how he began this work, he recounts meeting an American who was lecturing in Baghdad on principles of constitutional government. The message struck home. "Yes, you could say I am libertarian," Kamil says. "I believe in liberty for all, equality and human rights, freedom and democracy, free-market ethics, and I hate extremism in everything. I believe in life more than death as being the way to happiness."

Intellectual isolation is a widespread Arab phenomenon, not just an Iraqi one. Some of the statistics are startling. According to the United Nations' 2003 "Arab Human Development Report" five times more books are translated annually into Greek, a language spoken by just 11 million people, than into Arabic. "No more than 10,000 books were translated into Arabic over the entire past millennium," says the U.N., "equivalent to the number translated into Spanish each year." Authors and publishers must cope with the whims of 22 Arab censors. "As a result," writes a contributor to the report, "books do not move easily through their natural markets. Newspapers are a fifth as common as in the non-Arab developed world; computers, a fourth as common. "Most media institutions in Arab countries remain state-owned," the report says.

No wonder the Arab world and Western-style modernity have collided with a shock. They are virtually strangers, 300 years after the Enlightenment and 200 years after the Industrial Revolution. Much as other regions may be cursed with disease or scarcity, in recent decades the Arab world has been singularly cursed with bad ideas. First came Marxism and its offshoots; then the fascistic nationalism of Nasserism and Baathism; now, radical Islamism. Diverse as those ideologies are, they have in common authoritarianism and the suppression of any true private sphere. Instead of withering as they have done in open competition with liberalism, they flourished in the Arab world's relative isolation.
Posted by: Steve White || 03/04/2006 01:04 || Comments || Link || E-Mail|| [6458 views] Top|| File under:
State official sez sectarianism proves US has more to do in Iraq
Days of bloodshed between religious sects in Iraq show that the United States still has work to do to achieve a new, broadly representative Iraqi government, a top State Department official said Friday.

Sectarian attacks and reprisal killings that began with the bombing of a revered Shiite mosque are troubling, but do not necessarily portend further violence or civil war, James Jeffrey, senior adviser for Iraq to Secretary of State Condoleezza Rice, said in an Associated Press interview.

"It indicates that the path to national reconciliation and the path to a national compact that we're striving so much for has a ways to go," Jeffrey said. "It means we better continue working and work harder on it."

Jeffrey said that al-Qaeda leader Abu Musab al-Zarqawi is the "likely suspect" in the mosque bombing, although he said there is no clear evidence of that. He added that although neighboring Iran is trying to increase its political pull among Iraq's factions, "we see no specific line that leads you directly to Iran in any of what happened in the last week and a half."

Earlier Friday, the top U.S. military commander in Iraq said the situation has improved but conceded a major new terrorist attack would threaten stability anew.

"Now, it appears that the crisis has passed," Gen. George Casey said in a briefing from Baghdad with reporters at the Pentagon. "But we all should be clear: Iraqis remain under threat of terrorist attack by those who will stop at nothing to undermine the formation of the constitutionally elected government."

He added, "I think it's safe to say that a major attack, particularly on a religious site, would have a significant impact on the situation here coming in the next couple of days."

Casey said officials routinely hear about probable terrorist activity. He would not confirm reports that intelligence has picked up warnings that a high profile attack in Iraq is being planned by al-Qaeda.

Casey said he still plans to make recommendations on troop withdrawals to the administration this spring. But he said Iraq's sectarian militias are a long-term problem for the government, and "there's no silver-bullet quick solution to it."

During the violence sparked by the mosque attack, there were increased problems with private armed militias, particularly lapses by Iraqi security forces. Casey said that while Iraqi forces responded fairly well, there were several instances where militia members were allowed to pass through security checkpoints.

"It will take a holistic effort to get at the militia issue," he said. "I do not believe that we will ultimately succeed until the Iraqi security forces, the police and the military, are the only ones in Iraq with guns."

In the short-term, he said Iraqi forces must continue to try to integrate the militia into the security forces.

"This incident and its aftermath has highlighted for the Iraqi government the need to deal with the militia issue in the very near future," said Casey. He called it "a difficult few days here in Iraq that came at a very sensitive time."
Posted by: Dan Darling || 03/04/2006 00:26 || Comments || Link || E-Mail|| [6457 views] Top|| File under:
Israel-Palestine-Jordan
Israeli intelligence predicts fall of Jordan's Hashemite kingdom
From Geostrategy-direct, subscription.


JERUSALEM — Israel's intelligence community has determined that stability is declining in Egypt and Jordan. The two countries, which have peace agreements with Israel, are considered as among the most powerful states in the Middle East. Egypt and Jordan both have air forces based on U.S. platforms...

Egypt also has the Muslim Brotherhood and its children, who'll likely displace Mubarak in the sweet by and by. Jordan's got Zarqa, home of Zarqawi and lots of Zark wannabes. Of the two, I'd say Jordan's got more of a chance that Egypt, since Abdullah is a young, vigorous fellow and the Jordanian courts are willing to hang people. Hosni's heavily into Grecian Formula and would be in a nursing home in any rational country.

"I don't want to be a prophet," said Maj. Gen. Yair Naveh, head of Israel military's Central Command. "But I don't think there will be another king after Abdullah."


Maybe not, but he's a young fellow. Got a lot of miles left on him, and the Gordian Knot's been cut. Ten years from now the Middle East is going to look quite a bit different, even if only the trends in place continue. At age 78 come this May, Hosni probably won't be around to see it.

Naveh, who meets regularly with senior Jordanian military commanders, said 80 percent of Jordan's population was Palestinian. In a lecture at the Jerusalem Center for Public Affairs on Feb. 22, Naveh, referring to intelligence assessments, said the strengthening of Hamas and Al Qaida-aligned groups would eventually end Hashemite rule in Jordan.


Bad thing. Egypt is going hostile, and if Jordan falls to the Paleos, then Israel will be squeezed from all sides, which would be the Plan by al Q, Iran and clients, and all other hostiles to Israel.




On the other hand, Jordan's got Israel on one side and a potentially stable Iraq on the other side, and a potentially stable post-Assad Syria to the north of them.

"There is already a Palestinian majority [in Jordan]," Naveh said. "There are ties to Hamas. In another few years, there will be a great strengthening of Hamas in Jordan."


They are on a roll, as long as Iran is funding them. Take Iran out of the equation, and things take a different turn.



At some point within that 10-year window I mentioned, Iran will be out of the equation. I'm not sure if Soddy Arabia will be, but things will also be different there, since the Soddy King Abdullah is approximately the same age as Hosni, and I think his crown prince is only a year or two younger. I'd call it a race against time, with time probably favoring us, if not on our side.

It was the first time in decades that a senior Israeli military or intelligence official publicly predicted the demise of the Hashemite kingdom. Naveh did not offer a timetable.


This is quite a thing to say in public.


Officials said military intelligence has envisioned a long-term Islamic threat against Egypt and Jordan that would affect the military balance with Israel. The Islamic opposition would hamper Hashemite rule in Jordan as well as efforts by Egyptian President Hosni Mubarak to transfer power to his son, Gamal, they said.


If Egypt is really in on this, they need our money dried up to them.


Last week, two senior military commanders discussed these assessments in public forums, provoking diplomatic protests from unspecified nations.


Jordan is one of them, heh.


Later, officials said Israel had raised concerns over the future of Abdullah's regime during a strategic dialogue with the United States in late 2005. They said Israel also reported a decline in the stability of the regimes in Egypt, Syria and the Palestinian Authority. "These things are known," said Israeli opposition leader Benjamin Netanyahu, after an intelligence briefing on Feb. 23. "We don't need the generals to know this."


Everybody needs to know this. Of course you will not hear it on the MSM.


On Feb. 22, Deputy Chief of Staff Maj. Gen. Moshe Kaplinski told a gathering of industrialists in Haifa that Mubarak was losing his authority. Kaplinski referred to the increasing strength of the Muslim Brotherhood and the deteriorating health of the Egyptian president.


Inverse proportional relationship.


... "Also in Egypt, there are signs of wavering of the regime," Kaplinski said. "The entire area is very dynamic and highlighted by a lack of certainty."


Dynamic is a kind word for it, and lack of certainty is an understatement.


Hours later, Israeli Defense Minister Shaul Mofaz and Chief of Staff Lt. Gen. Dan Halutz released a joint statement that described Jordan's future as bright. Officials said Naveh would also send an apology to Jordan. Kaplinski was not publicly rebuked.


Made nice, but the cat's out of the bag.




I'd go with the bright future scenario for Jordan, for the reasons I outlined above. Egypt's always been a basket case.

"There has been a drastic change in the assessment by military intelligence over the last few weeks," an official said. "Military intelligence was surprised by the Hamas victory [in Palestinian Legislative Council elections] and the significant rise of the Brotherhood in Egypt. We could be witnessing the formation of an Islamic ring around Israel, and the military feels it must provide warning."


Responsible to state, frightening in its implications.




I'm not overjoyed by the Hamas victory, but I'm not as surprised as the Israelis seem to be. Surely they could see Fatah splitting into two competing factions, fighting over the boodle before they got it? But Hamas has its own built-in problems. First, they're no more immune to corruption than Fatah. The Hamas bigs live just as large. Second, Meshaal hasn't set foot in Paleostine in years. He lives in Damascus and flits around to Beirut and occasionally Teheran. Those are his owners, not the Paleostinians, and he's looking out for his owners' interests. There's not a solution to that problem since he's likely to eat a few feet of missile if he comes back and a bus booms.

Naveh said Israel faces the prospect of an Islamic takeover in such Arab countries as Iraq, Jordan and the Palestinian Authority. This could result in the revival of a hostile eastern front against the Jewish state, particularly following of an expected U.S. military withdrawal from Iraq in 2007.


I have a feeling that we won't be going anywhere, given unfinished business in Iran.


Officials said Al Qaida and Hamas could consolidate the Arab eastern front. Abu Mussib Al Zarqawi, a Jordanian national who heads the Al Qaida network in Iraq, has been recruiting Palestinians to establish a presence along the Israeli-Jordanian frontier. Over the past two years, Jordan has captured dozens of suspected Al Zarqawi operatives accused of planning attacks against Israeli and U.S. interests.


Zark started out trying to overthrow the Hashemite monarchy. Al-Tawhid, I'm guessing, is still in business, just not getting quite as much attention from the boss.

Naveh said Israel's military has already detected signs of an Al Zarqawi presence in the West Bank and Gaza Strip. He said Al Zarqawi has sought to build a support infrastructure that would eventually recruit Palestinians for mass-casualty attacks against Israel.


Getting ready for the Big Show against Israel.


"Al Qaida is trying to establish awareness in the Gaza Strip," Naveh said. "The next stage is for terrorism. I don't think Zarqawi will bring terrorists to Gaza. He doesn't have to. What he can do is exploit Hamas and take it [attacks] to another level."


IMHO, we are seeing the greatest threat to Israel forming right before our eyes. The key to so many things---disasters as well as solutions---is Iran and how to deal with the M²s.
Posted by: Alaska Paul || 03/04/2006 00:00 || Comments || Link || E-Mail|| [6460 views] Top|| File under:
Israel warns its citizens against traveling to Egypt, Jordan
Israeli "Counter-Terrorism Leadership" warned on Friday Israelis against visiting Arab states, especially Egypt and Jordan. The leadership said that this warning was issued after they received intelligence about "global Jihad" cells planning to carry out bombing operations against Israeli embassies and tourists in Arab states. Israeli newspaper, Yedioth Ahronoth, cited an Israeli official as saying that terrorist activities have recently increased in Arab states sharing borders with Israel. The newspaper said that Jordanian security forces foiled an attack on tens of Israeli tourists in an Amman hotel, noting that an Al-Qaeda cell infilterated into Jordan last week.
Posted by: Seafarious || 03/04/2006 00:00 || Comments || Link || E-Mail|| [6458 views] Top|| File under:
Meshaal praises talks with Russian FM
Hamas politburo chief Khaled Meshaal, on a current visit to Russia, described his talks on Friday with Russian Foreign Minister Sergey Lavrov as constructive and frank. Meshaal, speaking at a news conference with the Russian Foreign Minister, said the discussions were good, constructive and candid. "These discussions underscore the wisdom of the Russians of inviting the Hamas delegation to Moscow," he said.

"Yasss, yasss. We told him to dance, and we won't kill him. Yet."

Hamas is aspiring to establish comprehensive peace in the Middle East, provided that it be just, ensures rights of the Palestinian people and withdrawal of the Israelis from the Palestinian territories. "The Palestinian people do not wish to wage wars on any nation and no one is tilting toward the war option," Meshaal said, adding that the organization "was extending its hands to the international community for help to end the Israeli aggression and occupation." He affirmed that Hamas would succeed in forming a cabinet capable of conducting reforms and combating corruption.
UPDATE...Apparently, the conversation *was* rather frank. The non-Kuwait news version:
Palestinian election winner Hamas must recognize Israel's right to exist and abide by interim peace deals with the Jewish state, Russia told the militant group during a first day of talks on Friday. Russian Foreign Minister Sergei Lavrov said he had insisted all demands made by the Quartet of Middle East mediators -- Russia, the United Nations, United States and European Union -- must be respected.

"That means above all the need to stick by all existing agreements, the need to recognize the right of Israel to exist as a partner in negotiations (and) the need to reject all armed methods of settling political questions," the Interfax news agency quoted him as saying after talks with Hamas leaders. Although the visit was a setback for U.S.-Israeli efforts to isolate Hamas, Russia's mediation was seen by some in the West as a chance to push the group toward a more moderate stance. In Israel, interim Prime Minister Ehud Olmert said he had received assurances from Russian President Vladimir Putin that Moscow would "limit contacts" with Hamas.
Posted by: Seafarious || 03/04/2006 00:00 || Comments || Link || E-Mail|| [6457 views] Top|| File under:
Shotgun-wielding helicopter
It might not be the most sophisticated airborne weapon, but it seems pretty effective.

A US company called Neural Robotics has modified a miniature autonomous helicopter by attaching a remote-controlled shotgun, thus creating the "AutoCopter Gunship".

The mini-copter can fly either autonomously or under the remote control of a "virtual pilot". The company claims that even novices can pilot the craft with relative ease, thanks to "neural network flight algorithms" that steady the vehicle's flight.

And now, pilots can also remotely track targets via a video camera and "neutralise them" using an AA-12 Full-Auto Shotgun, which fires both regular 12-gauge shotgun ammo and FRAG-12 grenade rounds. See the video here.

The AutoCopter can fly forwards at 60 mph and sideways at 35 mph and its gun has a range of around 90 metres. The next version will even come with thermal and infra-red night vision cameras. Better just hope your kids don't get hold of the remote control.
Obvious anti-terrorism application in places like Iraq. Otherwise, these devices are getting more and more like the fictional devices I wrote about in Autonomous Operation
Posted by: phil_b || 03/04/2006 00:00 || Comments || Link || E-Mail|| [6457 views] Top|| File under:
Syria-Lebanon-Iran
Navy to ground all aircraft for safety review
WASHINGTON (AP) -- Plagued by a series of helicopter and jet crashes in recent months, the Navy said Friday it will ground all its aircraft for half a day next week for an internal safety review.

The safety stand down will affect 3,800 aircraft and thousands of naval aviation personnel, including aircraft on 12 carriers around the world. It is the first time since September 1997 that such a pause in flight operations across the Navy has been ordered.

Grounding the flights is not related to any specific equipment or flying problem, the Navy said, but is a way to refocus on safety, risk management and other procedures.

Since October 1, there have been nine major crashes that resulted in loss or life or of the aircraft. Nine aircraft were destroyed and 10 naval aviators were killed. During the same period a year ago, there were eight major crashes.

All naval aviation squadrons will be required to complete the safety review by the end of next week, but no particular day is being designated.

The most recent accident occurred Friday, when a Navy jet crashed in the remote northeastern corner of Oregon. The pilot was rescued after ejecting.

In early February, another Navy aviator was rescued after his F/A-18 Hornet jet crashed into the water near Key West, Florida. And in late January, a pilot and his student were killed when their training plane crashed just south of Naval Air Station Corpus Christi, Texas.



Besides, this gives good cover to put the MM off guard on that day...
Posted by: DanNY || 03/04/2006 15:20 || Comments || Link || E-Mail|| [6457 views] Top|| File under:
Iran refuses to give up nuclear research
European Union negotiators yesterday walked away empty handed from talks with Iran two days before its nuclear programme is due to be discussed by the United Nations nuclear watchdog.

The eleventh hour meeting was attended by a senior Foreign Office official, the French and German foreign ministers and the EU foreign policy chief, Javier Solana, at Iran's request.

The Iranians reiterated their demand to be allowed to continue "laboratory research" into uranium enrichment, a key technique Iran would need to master before it could build a bomb.

Iran's demand is regarded as unacceptable by the United States, Europe and Russia.

On Monday, Iran's behaviour will once again be under review by the International Atomic Energy Agency's 35-nation board of governors in Vienna.

A month ago, the same board showed unusual unity in voting to report Iran to the UN Security Council - a first step to possibly imposing sanctions on Iran. But, at the same time, the board gave Iran one last month to prove it was suspending uranium enrichment work and to return to the negotiating table in good faith. That deadline ends on Monday.

Russia's foreign minister, Sergei Lavrov, expressed disquiet at the prospect of Iran's case heading to the Security Council, saying such referrals had a tendency to escalate crises.

Europe had ruled out the use of force, Mr Lavrov said, but not the United States.

Russia has offered Iran a face-saving route out of the current stand-off, pretending to believe Iranian promises that it is only building a civilian nuclear power programme.

Russia has offered to enrich uranium for that peaceful programme on its own territory, then export it to Iran - but only at the level of enrichment suitable for power generation. A bomb would require much more concentrated fuel.

However, talks on that offer this month have failed, in the face of Teheran's insistence on maintaining a research capability for enrichment.

That insistence and other evidence have led France to conclude that Teheran has already "taken the decision to put itself in a position to build a bomb", as one senior French official put it.

France believes Iran already has all the materials needed to build a nuclear weapon and wants to master the techniques for building one, the official told a group of reporters.

France also believes that Iran began talks with Europe in 2003 as a tactical ruse, while it was patiently and secretly acquiring weapons technology.

In early 2005, by French assessment, Teheran decided that the talks with Europe, involving a suspension of enrichment research and regular IAEA inspections, were holding back their work.

It is believed that later last year the newly elected president, Mahmoud Ahmadinejad, decided to start a run towards making a bomb.

Britain now finds itself in the unusual position of being the most dove-like of the three European powers, insisting on the merits of continued dialogue for the sake of dialogue, while France and Germany argue that Iran seems determined on arming with nuclear weapons.
Posted by: Dan Darling || 03/04/2006 01:14 || Comments || Link || E-Mail|| [6458 views] Top|| File under:
EU still hoping for Iranian compromise on nuclear issue
A high-level meeting between Iran and the European Union yesterday failed to reach an agreement that would prevent the nuclear dispute from reaching the United Nations Security Council.

But European diplomats appeared to hold out hope of further Iranian compromise over the next few days, before the Security Council discusses the issue.

One senior European diplomat described the atmosphere in yesterday's talks as "better than usual", and said Tehran seemed "more eager to reach an agreement".

At the meeting - requested by Ali Larijani, Iran's top nuclear negotiator - Tehran offered to suspend industrial-scale uranium enrichment for two years but insisted on continuing with its "nuclear research", including a small-scale pilot enrichment plant.

The proposal, which repackaged ideas Tehran had put forward in the past, was rejected by the so-called EU3 - France, Germany and the UK.

European governments have insisted that Iran stop all "research" work as well, before entering into full-scale talks over the future of the nuclear programme.

But while last year the Europeans wanted a 10-year suspension of all enrichment, diplomats suggested yesterday that the UK, France and Germany were willing to make a deal with Tehran that would include only a two-year suspension.

"Today's meeting came at a very critical point in time. Time is running short. If we want success [by negotiations], we have to get it now," said Frank-Walter Steinmeier, German foreign minister. "The International Atomic Energy Agency board deliberations on Iran's nuclear programme will happen next week and they will be of great significance - either we'll achieve a deal enabling renewed negotiations or the matter will be referred to the Security Council."

John Sawers, the political director at the British Foreign Office, told reporters in Vienna that if Iran had something new to offer, the European side would be prepared for another meeting.

"There's an open door for more talks, for listening to further ideas," said another European diplomat.

"But we have to have a resumption of full suspension and something new, such as a rigorous definition of research."

The Security Council's five permanent members decided to report Iran to the UNearlier this year after Tehran announced that it was resuming uranium enrichment for research. But they agreed to delay the step until after the board of the International Atomic Energy Agency, the UN's nuclear watchdog, meets next week.

Diplomats expect the Security Council - which is set to discuss Iran the following week - will adopt a gradual approach to pressure, starting with a statement calling on Iran to abide by all the resolutions of the IAEA.
Posted by: Dan Darling || 03/04/2006 00:02 || Comments || Link || E-Mail|| [6457 views] Top|| File under:
ChiComs providing critical technology for Iran's missile program
From Geostrategy-direct, subscription.


China has become a leading supporter of Iran's military industry, supplying a range of missile technology over the past year. As a result, Iran has mastered the ability to develop and produce solid-fuel missiles for both short- and long-range missions. Solid-fuel missiles are easier to use and more accurate than their liquid-fuel counterparts.

Iran's need for China has been greatest in the development of air defense systems. Beijing has provided the needed technology and expertise to develop a new man-portable air defense system termed Mithaq-2, Western intelligence sources said.

The shoulder-launched Mithaq-2 is considered an ideal weapon to bring down low-flying Western aircraft. Mithaq has the ability to intercept aircraft flying at low to very low altitudes. Iran had already developed the Mithaq-1, regarded as a crude infrared weapon. China provided a modern navigation system and enhanced sensors to track and destroy aircraft and unmanned aerial vehicles flying under radar coverage. Some of the technology has come from the Chinese QW-1 Vanguard missile.

In return Iran has been exporting huge amounts of crude oil to China. Teheran plans to soon complete a $100-billion energy deal with Beijing that would quench China's increasing thirst for oil and natural gas.


And there lies the Chicom's achilles heel. They need the oil. Iran has the oil. Oil shipments from Iran could, be, ah, delayed or curtailed.
Posted by: Alaska Paul || 03/04/2006 00:00 || Comments || Link || E-Mail|| [6457 views] Top|| File under:
Terror Networks
Al-Qaeda strategists aim for prolonged conflict
Conventional national militaries train, think, and fight according to their doctrine. To date, however, America and the West have not sufficiently appreciated that al-Qaeda, too, is fighting the insurgencies in Iraq and Afghanistan according to a doctrine of its own. That doctrine has been developed from the group's experiences during the Afghan war against the Red Army, and has matured through each of the insurgencies in which bin Laden's fighters have since been involved, from Eritrea to Xinjiang to Mindanao. In presenting their doctrine, al-Qaeda's strategists also have tipped their turbans to the significant lessons they have learned from Sun Tzu, Clausewitz, Mao, General Giap, and even Ahmed Shah Masood, as well from the training manuals of the U.S. and UK Marines and Special Forces. Ironically, al-Qaeda strategists have discussed all of these matters for years in their Internet journals, but this discussion has garnered little interest in Western essays.

The corpus of al-Qaeda's writings on the development and application of its insurgency doctrine is too diverse and voluminous to discuss in a single article. For present purposes, it will suffice to look at some of the insurgency-related work of five of the group's strategists: the late Abu-Hajer Abd-al-Aziz al-Muqrin, Abu Ubyad al-Qurashi, Abu-Ayman al-Hilali, Abd-al-Hadi, and Sayf-al-Din al-Ansari. These writings discuss the need to conduct the political and military facets of an insurgency in tandem. They are especially worth reviewing now because of the success al-Qaeda is having in using its doctrine against U.S.-led forces in Iraq and Afghanistan, a success that has prompted U.S. Defense Secretary Rumsfeld to rename the Global War on Terror as the "Long War" and to publicly lament that al-Qaeda is beating the U.S. in the political war being fought in the media. The essays used herein to analyze al-Qaeda's insurgency doctrine were published between January 2002 and February 2004 in the al-Qaeda Internet journals al-Ansar, al-Neda, and Mu'askar al-Battar.

Continued on Page 49
Posted by: Dan Darling || 03/04/2006 00:40 || Comments || Link || E-Mail|| [6458 views] Top|| File under:
Who's in the News
95
[untagged]
Bookmark
E-Mail Me
The Classics
The O Club
Rantburg Store
The Bloids
The Never-ending Story
Thugburg
Gulf War I
The Way We Were
Bio
Merry-Go-Blog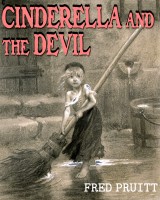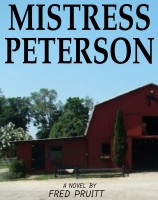 On Sale now!


A multi-volume chronology and reference guide set detailing three years of the Mexican Drug War between 2010 and 2012.

Rantburg.com and borderlandbeat.com correspondent and author Chris Covert presents his first non-fiction work detailing the drug and gang related violence in Mexico.

Chris gives us Mexican press dispatches of drug and gang war violence over three years, presented in a multi volume set intended to chronicle the death, violence and mayhem which has dominated Mexico for six years.
Click here for more information


Meet the Mods
In no particular order...


Steve White
Seafarious
Pappy
lotp
Scooter McGruder
john frum
tu3031
badanov
sherry
ryuge
GolfBravoUSMC
Bright Pebbles
trailing wife
Gloria
Fred
Besoeker
Glenmore
Frank G
3dc
Skidmark
Alaska Paul



Better than the average link...



Rantburg was assembled from recycled algorithms in the United States of America. No trees were destroyed in the production of this weblog. We did hurt some, though. Sorry.
3.234.221.67

Help keep the Burg running! Paypal: