Afghanistan
Taliban still active in Afghanistan
WHEN Haji Lalai Mama, a 60-year-old tribal elder, gamely tried to organise a village defence force against the Taliban recently, he had to do it with a handful of men and just three rifles. "We were patrolling and ready," he recalled.

But they were not ready enough. The Taliban surprised them under cover of darkness by using a side road. One villager was killed, and 10 others were wounded by a grenade. Two Taliban fighters were captured in the clash. The rest disappeared into the night.

The men at Loy Karez were exceptional in making a stand at all. Few in southern Afghanistan are ready to stand up to the Taliban, at least not without greater support or benefits from the Afghan government.

In fact, four years after the Taliban were ousted from power by the American military, their presence is bigger and more menacing than ever, say police and government officials, village elders, farmers and aid workers across southern Afghanistan.

American and Afghan officials have said for months that the Taliban are no longer capable of fighting large battles, and in their weakness have changed tactics to roadside bombings or attacking soft targets - harassing villagers, killing teachers and burning schools.

Yet the American-led alliance has not been able to root out the insurgency. And the Taliban's tactics have succeeded in sowing fear.

The militants have closed down about 200 schools through threats and burnings across the south of Afghanistan, and killed dozens of government officials, tribal elders and civilians in the past year. Commerce has sharply declined in Kandahar, largely because of the rash of suicide bombings in the past few months.

In the villages, Afghans are asking foreigners and non-governmental organisations not to come around anymore, not because they do not need the aid, but for fear of reprisals from the Taliban.

The local border police commander, Col Abdul Razziq, 30, says the situation is reaching a crisis point.

"People are fed up now with the Taliban," he said. "They don't let organisations come and build roads, dig bore wells and build schools. I think now people have to fight them. How long can they tolerate this?"

The American military reacts quickly with overwhelming airpower when it encounters a Taliban group of any size, as it did recently in Helmand Province when local officials claimed 200 Taliban fighters were at large.

But until now the Taliban, criminals and drug smugglers, who often work together, have had an easy time in Helmand because there has been virtually no security presence in the province, neither from the Afghan Army nor an international force of any strength, said Col Henry Worsley, the commander of British troops.

The British are starting to arrive in Helmand as part of the new Nato force taking over command of southern Afghanistan this year.

"They are clearly a threat," Worsley said of the Taliban and their allies. "But they do have a fairly easy time of it now, and that's going to change."

British troops are planning extensive patrolling with Afghan forces, including patrols on foot and at night to improve security in the villages, he said.

American forces have not spent much time and effort on Helmand, the commander of the United States-led alliance, Lt Gen Karl Eikenberry, has conceded. Yet the alliance has spent a lot of time and investment on the neighbouring province of Kandahar, where the Taliban have also expanded their influence.

General Eikenberry does not accept the suggestion of failure. "The challenge is not that the enemy is strong, but after 25 years of warfare, that the institutions of the state are weak," he told a gathering of elders in Kandahar.

When greeted with speech after speech calling on America to use its influence on Pakistan to crack down on the Taliban operating across the border, he urged the Afghans to look in the mirror, telling them they have a role to play too.

"The best strategy when we have a problem is to hold a mirror to yourself," he said. "It means building a government, getting a clean government that is not corrupt, stopping poppy cultivation, building the Afghan National Army and national police. That is the first step."

President Hamid Karzai also appealed to tribal elders at a recent gathering to help, acknowledging that the government cannot achieve anything without the cooperation of the people.

But in southern Afghanistan, the people seem to be waiting for cooperation from the government.

A police commander in Kandahar, Mullah Gul, who has been fighting the Taliban for four years, described them as the black sheep of the family. "They are a problem," he said, "but it is not something that we cannot handle among ourselves."

While villagers may not support the government, most are sitting on the fence, and only a few are actively helping the Taliban, police officials say. Villagers claim they are caught in the middle and receive little government support.

"We take them very seriously," said Jamal Khan, 24, a farmer from Nawa district in Helmand Province said of the Taliban. "They come in the night to our village. We are not armed, and they ask for food and a place to stay. We cannot say anything. Then the government comes in the morning and says you gave a place to the Taliban. But what should we do?"

But there is evidence that at least some elders and others in the area, distrustful of a government that they say is corrupt and exploitative, are sympathetic to the Taliban. The elders from the Sangin district of Helmand, which American planes bombed recently, said they had joined the small number of Taliban fighters because the government officials preyed on them and robbed them.

"The Taliban are in the villages, among the people," said Ali Seraj, a descendent of Afghanistan's royal family and native of Kandahar, who contends that the government is losing the hearts and minds of the ordinary members of the public.

With its corrupt and often brutal local officials, the government has pushed Afghans into the arms of the Taliban, said Abdul Qadar Noorzai, head of the Afghan Independent Human Rights Commission in Kandahar.

"These are uneducated people. They do not trust the government, they see no help coming to them, so the local people start doing things like the Taliban do," he said.
Posted by: Dan Darling || 03/05/2006 04:54 || Comments || Link || E-Mail|| [276 views] Top|| File under:
Africa North
Algeria Frees Militants in Mass Pardon
ALGIERS, Algeria (AP) - Algeria freed a first group of Islamic militants Saturday after deciding to pardon or reduce sentences for more than 2,000 people detained during an insurgency in the 1990s. Cries of joy rose up among families outside the two prisons on the outskirts of the capital, Algiers, when the prisoners were released.

As part of reconciliation efforts, the Justice Ministry announced this week that it would pardon or end legal proceedings for 2,100 convicted or suspected Islamic militants. Some 100 militants, convicted of more serious crimes, will have their sentences reduced. The national reconciliation plan was overwhelmingly approved in a September referendum, an effort to turn the page on an insurgency that left 150,000 dead.

The exact numbers of prisoners freed Saturday was unclear, as was the nature of their crimes. About 20 prisoners could be seen leaving the two prisons outside Algiers, but prison guards estimated 200 were freed.

The plan foresees pardons for people convicted of crimes that did not involve massacres, rape or explosions in public places. But Algerian media reports said those released would include terrorists implicated in such crimes. Released Islamic militants or terrorists will not be eligible for political office, and some must pay compensation to the victims' relatives. According to the plan, relatives of militants who were killed may also be eligible for state compensation.

Critics say that President Abdelaziz Bouteflika's Charter for Peace and National Reconciliation seeks to whitewash years of agony and that releasing extremists and allowing them home from exile could plant the seeds for future violence.
Posted by: Steve White || 03/05/2006 00:00 || Comments || Link || E-Mail|| [264 views] Top|| File under:
Bangladesh
Meek surrender of Rahman raises brow
Meek surrender of JMB supremo Shaikh Abdur Rahman in Sylhet on Thursday without any resistance has raised eyebrows, according to agencies. The way he passed time and finally gave in to the law-enforcers was surprising. This was the talk of the country on Friday that how such a mastermind of countrywide bombing could live so peacefully in a posh residence in Sylhet city with all his family members. Many questioned the reality of the 35-hour drive saying that the militant leader even did not have a mobile phone with him.

Rapid Action Battalion cordoned off eight square kilometres of area around the Surja Dighal Bari he was staying in on Wednesday. But the chief of the banned militant outfit, who was behind all suicide bombings and murder of innocent and his fellows too, did nothing for his escape. Wife of Abdur Rahman also wondered as to how he was quite okay and very smoothly gave in to the law-enforcers.

When grassroots level activists of JMB killed themselves on various occasions such meek surrender by their supreme leader is not taken easily by the people.
Sylhet, Bangladesh (Rantburg News Service): The pussy cat surrender of JMB supremo Shaikh Abdur Rahman in Sylhet on Thursday has raised eyebrows among those who mistook his fierce demeanor for actual guts. Somehow they were surprised at the way he turned a mild shade of green at the thought of actually departing this vale of tears, then gave up without a fight.

Banglas were also scratching their heads over the fact that the bloody-handed mastermind of a countrywide booming campaign came to be living in plain sight in a posh residence in Sylhet, surrounded by family and retainers. While the Islamic mastermind was having tea and crumpets the cops were dashing madly about the country looking for him every place he wasn't.

Rapid Action Battalion cordoned off eight square kilometres around the Surja Dighal Bari he was staying in, surrounding the place and expecting a shootout. But the ferocious criminal mastermind, who was more than willing to send others to collect their 72 virgins, decided to hang it up rather than collect his reward himself. Even his wife says he's a putz. The JMB common folk were willing enough to kill themselves, but their Fearless Leader just couldn't bring himself to do it.
Posted by: Seafarious || 03/05/2006 00:00 || Comments || Link || E-Mail|| [258 views] Top|| File under:
Britain
Archdruid criticizes Gitmo
The Archbishop of Canterbury has launched a scathing attack on Guantanamo Bay, branding the US prison camp an "extraordinary legal anomaly". Dr Rowan Williams said keeping in custody people who had not been found guilty or allowed access to proper legal channels, set a dangerous precedent. He added: "Any message given, that any state can just over-ride some of the basic habeas corpus type provisions, is going to be very welcome to tyrants elsewhere in the world, now and in the future. "What, in 10 years' time, are people going to be able to say about a system that tolerates this."
Posted by: Dan Darling || 03/05/2006 04:26 || Comments || Link || E-Mail|| [319 views] Top|| File under:
Caucasus/Russia/Central Asia
Pro-Moscow leader elected in Chechnya
The head of a security force accused of human rights abuses has been appointed to lead the pro-Russian government in the war-ravaged province of Chechnya. The regional assembly in Chechyna has unanimously approved the appointment Ramzan Kadyrov, the son of the former president, who was assassinated by suspected Chechyn separatists in 2004.


Comes as a surprise, huh? I know. It floored me, too.

He says anyone not doing their job properly will be sacked from his administration. "I officially state that everyone will have to work 24 hours a day," he said. "Previously we were working eight or 12 hours a day, this schedule will have to change. If the people and the leadership of the country do not see significant changes for the better over the next three months I will write a letter of resignation."


We've heard promises like that before. I'm not sure we've ever seen it actually done, however...

The appointment is part of what the Russian authorities say is the normalisation of life in Chechnya after years of conflict. However, rebels are still believed to be active.
Posted by: Fred || 03/05/2006 00:00 || Comments || Link || E-Mail|| [253 views] Top|| File under:
Europe
Helmut Kohl agrees with Ahmadinejad on Holocaust
I find this hard to believe, but who knows?


Former German Chancellor Helmut Kohl reportedly told Iranian businessmen in Germany that he agreed with statements by Iranian President Mahmoud Ahmadinejad that the Holocaust was a "myth", the semi-official Jomhouri Islami reported on Monday.

The government-owned daily wrote that at a dinner gala with Iranian hoteliers and entrepreneurs, Kohl said that he "heartily agreed" with Ahmadinejad's remarks about the Holocaust.

"What Ahmadinejad said about the Holocaust was in our bosoms", the former German chancellor was quoted as saying. "For years we wanted to say this, but we did not have the courage to speak out".

Ahmadinejad caused an international furore last year when he publicly declared that the Holocaust was a "myth" and threatened that Israel must be "wiped off the map".

His comments were supported by senior Iranian officials, including Supreme Leader Ayatollah Ali Khamenei and former president Ayatollah Ali Akbar Hashemi Rafsanjani.

The country's state-run media have systematically defended the position of the Iranian president and given extensive coverage to historians and "experts" who deny the Holocaust took place.
Posted by: tipper || 03/05/2006 17:05 || Comments || Link || E-Mail|| [247 views] Top|| File under:
Czech film angers Muslims
The footage in I, Muslim shows a reporter pretending to be someone interested in converting to Islam. He conducts several conversations with members of the mosque, located in Èerný Most, about Islam, Europe, terrorism and the role of women. Oveèka says he stands behind his choice to use the hidden camera footage. "I wanted to get real opinions of the local Muslim community on the issue — find out what the differences are between Czech and foreign Islam," he says.

One Muslim in the documentary compares Islamic terrorists to Jan Palach, the Czech student who committed suicide by setting himself on fire in protest of the 1968 Soviet-led invasion of Czechoslovakia. Another says Islamic law should be implemented in the Czech Republic, including the death penalty for adultery, Oveèka says. "I have to say with 100 percent certainty that by using hidden camera I have learned things that I would never have learned otherwise," he says. "The result was alarming, and if not for the hidden camera, I would have never had any of this footage."

The documentary's editing is drawing the most criticism. Marek Èanìk, a project coordinator with the Prague Multicultural Center, says the documentary was edited in such a way that it fed into pre-existing xenophobia.
Opponents of the documentary cite its footage of the mosque, intercut with images of terrorist attacks, without any proven connection between the two. They also say the use of a hidden camera makes it seem as though such discussions in mosques are secretive, when in fact anyone can film inside a mosque with permission. "I consider it a scandal that it has been produced and broadcast by public television," Èanìk says. "It fits in the general frame of fear of Islam and Muslims coming to us from other parts of Europe. People are afraid without knowing what exactly they fear."


Oh, I don't know ... I think they have a pretty good idea what they fear.
Posted by: lotp || 03/05/2006 00:00 || Comments || Link || E-Mail|| [307 views] Top|| File under:
(Boston) Aide's role in mosque deal eyed
Via JihadWatch
A top Boston Redevelopment Authority official who previously downplayed his role in the Roxbury mosque project of the Islamic Society of Boston assisted in the city's reduction of the price the mosque backers paid for the site from $2 million to $175,000, according to BRA documents that have surfaced in lawsuits over the controversial project.

The official, Mohammad Ali-Salaam, the BRA's deputy director for planning,

So the source of the 91.25% discount is made public. And here I though the Islamic Society of Boston bought the land at a Philene's basement sale.

also raised funds for the project when he traveled to Abu Dhabi and Dubai in the United Arab Emirates as a representative of the city in 2000. The BRA board gave him permission to make the trip, which was paid for by the Islamic Society, but the BRA spokeswoman, Susan Elsbree, said yesterday that Ali-Salaam was not given permission to raise funds for the project while there.


Rest at link.
Posted by: ed || 03/05/2006 12:55 || Comments || Link || E-Mail|| [251 views] Top|| File under:
Home Front: Politix
Hillary Clinton 'unaware' of Bill's Dubai ties
My, my....lack of communication between the Shrillster and the buck-raker


Hillary Clinton, a leading opponent of DP World's takeover of some US port operations, was this week forced to admit that she did not know her husband had advised Dubai leaders on how to handle the growing dispute.

But former President Bill Clinton's ties to Dubai and the United Arab Emirates should not have come as a surprise to his New York senator wife.

Mrs Clinton's own senatorial financial disclosure forms reveal that her husband earned $450,000 giving speeches in Dubai in 2002.

Officials from the UAE also donated between $500,000 and $1m to fund Mr Clinton's presidential library in Arkansas.

It was part of an effort by the emirates, said a person close to UAE officials, to forge a close relationship with a former US president who is influential and highly regarded in the region.

Mr Clinton's admiration for the UAE was last on display in November, when he made his fourth visit to the American University in Dubai and met students participating in the Clinton scholarship programme.

The UAE has also contributed $100m to Hurricane Katrina relief funds – which Mr Clinton had a leading role in raising.

Mrs Clinton's tough stance that the deal represented an "unacceptable risk" to national security has caused UAE officials some consternation.

Regarded as the leading Democratic candidate for the 2008 presidential elections, she has used the deal – which polls show is disliked by most Americans – and the anti-Arab sentiment it sparked to attack the Bush administration on national security, an issue that has been seen as a weak point for Democrats.

Although Mrs Clinton has been careful not to criticise the UAE directly, her stance has put her in the same camp as legislators who openly accuse Dubai of helping to finance the September 11 terrorist attacks and deem the UAE untrustworthy.

Privately, some Democrats see the revelations about his ties to the UAE as a classic Clinton dilemma. Mrs Clinton told the New York Post on Thursday that she did not know her husband had been contacted by Dubai officials two weeks ago and offered them advice on the deal. Although both Hillary and Bill Clinton say he stands behind her on the issue and there is no direct conflict, his relationship to the UAE has complicated her political stance on the transaction.

Meanwhile, the UAE has sought to quell the backlash against the takeover by hiring some Clinton officials - and Republicans - to lobby on Dubai's behalf.


Posted by: Frank G || 03/05/2006 18:28 || Comments || Link || E-Mail|| [309 views] Top|| File under:
Harper's Lapham call for W Impeachment
EFL, in case you can't get enough here.



The Conyers report doesn't lack for further instances of the administration's misconduct, all of them noted in the press over the last three years—misuse of government funds, violation of the Geneva Conventions, holding without trial and subjecting to torture individuals arbitrarily designated as "enemy combatants," etc.—but conspiracy to commit fraud would seem reason enough to warrant the President's impeachment. Before reading the report, I wouldn't have expected to find myself thinking that such a course of action was either likely or possible; after reading the report, I don't know why we would run the risk of not impeaching the man.

Any intellect that easily convinced of anything by John Conyers is suspect.

We have before us in the White House a thief who steals the country's good name and reputation for his private interest and personal use

ususlly you put the biggie first. Is this it or are they saving best for last?

; a liar who seeks to instill in the American people a state of fear; a televangelist who engages the United States in a never-ending crusade against all the world's evil, a wastrel who squanders a vast sum of the nation's wealth on what turns out to be a recruiting drive certain to multiply the host of our enemies

OK, it must have been best for last. But when did being a wastrel become an impeachable offence? We'd have to have new elections after every roll call vote on that basis.

. In a word, a criminal—known to be armed and shown to be dangerous. Under the three-strike rule available to the courts in California, judges sentence people to life in jail for having stolen from Wal-Mart a set of golf clubs or a child's tricycle. Who then calls strikes on President Bush, and how many more does he get before being sent down on waivers to one of the Texas Prison Leagues?



This is going to become a louder and louder refrain of the left for the next three years, especially if they pick up seats in November.
Posted by: Nimble Spemble || 03/05/2006 11:31 || Comments || Link || E-Mail|| [323 views] Top|| File under:
Administration planning to get tough with leakers
The Bush administration, seeking to limit leaks of classified information, has launched initiatives targeting journalists and their possible government sources. The efforts include several FBI probes, a polygraph investigation inside the CIA and a warning from the Justice Department that reporters could be prosecuted under espionage laws.

In recent weeks, dozens of employees at the CIA, the National Security Agency and other intelligence agencies have been interviewed by agents from the FBI's Washington field office, who are investigating possible leaks that led to reports about secret CIA prisons and the NSA's warrantless domestic surveillance program, according to law enforcement and intelligence officials familiar with the two cases.

Numerous employees at the CIA, FBI, Justice Department and other agencies also have received letters from Justice prohibiting them from discussing even unclassified issues related to the NSA program, according to sources familiar with the notices. Some GOP lawmakers are also considering whether to approve tougher penalties for leaking.

Continued on Page 49
Posted by: Dan Darling || 03/05/2006 04:50 || Comments || Link || E-Mail|| [261 views] Top|| File under:
Hearing Set on Agencies' Withdrawal of Papers From Archives
A congressional committee will look into a secret program under which federal intelligence agencies have withdrawn thousands of historical documents from public access at the National Archives, even though the records had been declassified.

"We are spending literally millions and millions of dollars to keep secrets from ourselves," said Rep. Christopher Shays (R-Conn.), chairman of the Government Reform subcommittee on national security, emerging threats and international relations. "We've got a huge problem."

The panel plans to hold an oversight hearing March 14 on federal policies for the handling of sensitive information. Shays said the suppression of documents that pose no threat to national security is indicative of a larger problem in which government secrecy is on the rise.

About 9,500 records totaling more than 55,000 pages have been withdrawn from the public shelves and reclassified since 1999, according to the National Archives. The New York Times reported last month that outside historians discovered the practice and complained about it. Archivist Allen Weinstein announced a moratorium on the reclassification efforts Thursday.

While the archives will not name the agencies involved, historians with the National Security Archive, a nonprofit research library housed at George Washington University, say the Central Intelligence Agency, the Defense Intelligence Agency, the Defense Department and the Justice Department have participated.

Many of the records date to the 1940s and 1950s and their continued disclosure would pose no conceivable security risk, said historians who obtained copies of the records before reclassification. Such documents include old Cold War intelligence analyses and studies of political affairs in Mexico in the 1960s. Other documents appear to be the sort that should not have been declassified, historians say.

Weinstein said he is suspending the agencies' efforts to withdraw documents until the archives' Information Security Oversight Office completes an audit of the removed material. Results of the audit, which will help determine which records should be secret, are expected by late April.

"I felt that it was important to give people time to cool off in this whole matter," Weinstein said in a telephone interview yesterday. "It's an effort to slow the trains down."

The program dates to the Clinton administration, when the CIA and other agencies began recalling documents they believed were improperly released under a 1995 executive order requiring declassification of many historical records 25 years old and older. The pace of the removal picked up after the Sept. 11, 2001, attacks.

Some documents appear to have been withdrawn for no reason other than to spare official embarrassment, historians said. One document -- excerpts of an Oct. 12, 1950, memo from the CIA director to President Harry S. Truman -- says that while Chinese intervention in the Korea War was possible, "a consideration of all known factors leads to the conclusion that barring a Soviet decision for global war, such action is not probable in 1950." The Chinese invaded Korea on Nov. 26.

Independent historian Matthew M. Aid uncovered the reclassification program last summer when his requests for documents formerly available at the archives were delayed or denied.

"This isn't the first instance I've run into where intelligence agencies and the Pentagon and other government agencies have used classification to cover up faux pas," said Aid, author of a book on Cold War intelligence. "It just galled me."

so I picked up the phone and I called the NYT ..

Weinstein is scheduled to meet next week with national security agencies involved in the reclassification. The matter also is being studied by the Public Interest Declassification Board, a new, nine-member advisory panel that helps the executive branch sort out which classified documents should be made public.

Weinstein said the process has to be credible to the public. "Stuff has to be held back when it's important to hold it back, when you can make a legitimate legal case for not releasing it, not when you are going on impulse or gut reaction or just because you don't like something in some document," he said.


Posted by: lotp || 03/05/2006 00:00 || Comments || Link || E-Mail|| [257 views] Top|| File under:
Poll finds illegal immigration concerns widespread
Six out of 10 Americans oppose efforts to make it easier for illegal immigrants to become citizens and an even larger majority oppose issuing them driver's licenses, according to a poll.

The Quinnipiac University poll, which comes at a time of heightened political debate over how to deal with an estimated 11 million undocumented immigrants in the country, found that 88 percent of U.S. voters believe illegal immigration is a "very serious" or "somewhat serious" problem.

Among recent legal immigrants and their children, 83 percent said illegal immigration is either "very" or "somewhat" serious.

"This poll reflects local concerns about immigrants gathering on street corners, waiting for jobs, or packed into illegal housing and the like," said Maurice Carroll, director of the Quinnipiac University Polling Institute. "If you're not here legally, you shouldn't get government benefits, Americans say overwhelmingly. They'd also deny driver's licenses to illegal immigrants."

Of all U.S. voters, 39 percent want current levels of legal immigration reduced, while 24 percent want it increased. A third of the voters want current levels to stay as they are.

The poll, released Friday, surveyed 1,892 registered voters nationwide between Feb. 21 and 28. The margin of error for the poll was plus or minus 2.3 percentage points.

Other poll findings for U.S. voters include:

-- 62 percent oppose making it easier for illegal immigrants to become citizens.

-- 72 percent oppose letting illegal immigrants get driver's licenses.

-- 84 percent want people to produce proof of legal residency to acquire government benefits.

-- 50 percent oppose eliminating automatic U.S. citizenship for the children born in the United States whose parents are illegal immigrants; 42 percent, however, would eliminate that benefit.
Posted by: lotp || 03/05/2006 00:00 || Comments || Link || E-Mail|| [315 views] Top|| File under:
Home Front: WoT
Plenty of small fry at Gitmo
A word about the humble Kazakh apple seller - he was living in Afghanistan for several years with his whole family in a Taliban-provided house without ever paying a cent - something smells there.


New documents on the detainees held at Guantanamo Bay suggest the Bush administration has cast a wide net in its war on terrorism, but the U.S. has often come up empty, as American troops picked up suspects with descriptions as varied as a Kazakh apple seller and a Pakistani millionaire.

Evidence against the apple seller, for example, showed he had been captured by the Taliban and forced to work as a cook.

In fact, the man told his U.S. military tribunal that he was only a cook's helper and had never heard of al-Qaeda or the Taliban until he was kidnapped and conscripted by Afghanistan's former hard-line Islamic regime.

"I never had a weapon. I never carried a weapon with me, and I've never been in any kind of armed fight," he said in one of hundreds of military hearings held to determine whether detainees at the U.S. prison at Guantanamo Bay in Cuba are being properly held without charges as "enemy combatants."

These and other details emerging from about 5,000 pages of transcripts released Friday suggest the Bush administration has picked up any number of low- level suspects along with admitted al-Qaeda and Taliban members and the rare high-value target, a Pakistani millionaire who twice met Osama bin Laden.

The Pentagon was forced to release the documents by a federal judge in response to an Associated Press lawsuit, but much of the administration's war on terror remains shrouded in overwhelming secrecy. The transcripts reveal only unclassified information, for example - the detainees and their representatives are not told what other evidence the military might have against them.

Some detainees say they attended training camps that U.S. authorities believe were run by al-Qaeda or militants linked to the terror group. A few admit to meeting bin Laden.

Some are prominent, such as the governor of Afghanistan's Herat province or the Taliban's minister of commerce or the Pakistani millionaire, a man with businesses in the U.S. and ties to Middle Eastern leaders.

Some were picked up after their names were found on lists at al-Qaeda safe houses in Pakistan or were taken from the battlefields of Afghanistan shortly after U.S. troops invaded and helped drive out the Taliban.

But other detainees seem to be small fry indeed, such as Hafizullah Shah, a farmer who said he had never left his village before being arrested because he wore an olive drab jacket.

It is impossible to gauge from the transcripts alone whether someone is improperly held at Guantanamo Bay, where the U.S. holds about 490 detainees.

In Afghanistan, men often carry a rifle. Unless they are caught firing on U.S. troops, it is hard to tell the terrorists from the farmers.

"They're all armed," said John Pike, director of GlobalSecurity.org, a military policy think tank in Alexandria, Va.

"If they weren't, they'd be in trouble," he said. "There are clan rivalries there. Without a weapon, they'd feel naked."

The Bush administration scoffs at claims of innocence.

"They're bomb-makers," Vice President Dick Cheney said recently. "... If you let them out, they'll go back to trying to kill Americans."
Posted by: Dan Darling || 03/05/2006 04:22 || Comments || Link || E-Mail|| [251 views] Top|| File under:
U.S. Plans to Modernize Nuclear Arsenal
The Bush administration is developing plans to design and deploy refurbished or replacement warheads for the nuclear stockpile, and by 2030 to modernize the production complex so that, if required, it could produce new generations of weapons with different or modified capabilities. Referring to goals established two years ago, Ambassador Linton F. Brooks, administrator of the National Nuclear Security Administration (NNSA), told the House Armed Services subcommittee on strategic forces Wednesday that "we will revitalize our weapons design community to meet the challenge of being able to adapt an existing weapon within 18 months, and design, develop and begin production of a new design within three to four years of a decision to enter engineering development."

National Nuclear Security Administrator Linton F. Brooks told a House Armed Services subcommittee that one goal is for the United States to demonstrate that "we can produce warheads on a time scale in which geopolitical threats could emerge." A study by NNSA for restructuring the aging weapons complex, which includes dealing with facilities that dismantle retired weapons, should be sent to Congress this spring, Brooks said. Although there is some updating and modernizing of the present complex, "full infrastructure changes . . . will take a couple of decades," Brooks said.

The first step in the long-range plan is focused around the Reliable Replacement Warhead (RRW) program that was approved last year. That program contemplates designing new components for previously tested nuclear packages that would make the resulting bombs and warheads safer and more reliable over the long term than older stockpiled weapons that are being refurbished. The RRW warheads would create, Brooks said, a "reduced chance we will ever need to resort to nuclear testing." In addition, he said, "Once we demonstrate we can produce warheads on a time scale in which geopolitical threats could emerge, we would no longer need to retain extra warheads to hedge against unexpected geopolitical changes."

Under current plans, the number of deployed U.S. warheads on submarines, missiles and bombers would be reduced to between 1,700 and 2,200 by 2012. There would be an additional number, said to exceed 2,000, that would remain in a strategic reserve, and it would be the latter that could be further reduced under the RRW program. However, Brooks told the subcommittee that he believes more funds will be needed to prepare for a new multibillion-dollar facility to produce "pits," plutonium triggers for thermonuclear weapons. There is controversy over how reliable the plutonium pits are as they age because of radioactive decay. Brooks told the panel the current belief is they are reliable for 45 to 60 years, but uncertainties have developed.

A small facility at the Los Alamos National Laboratory has been established to build pits, but its capacity will be 30 to 40 pits a year beginning in 2012, which Brooks described as "insufficient to meet our assessed long-term pit production needs" created by the RRW warheads.

Brooks's description of the U.S. plan for nuclear weapons production came one day before President Bush and Indian Prime Minister Manmohan Singh announced their agreement for sharing nuclear technology, while permitting India to continue production of weapons-grade materials at one-third of their reactors. It also came one day after testimony before the Senate Armed Services Committee by Lt. Gen. Michael D. Maples, director of the Defense Intelligence Agency, described how India and other nations are moving forward with their own nuclear programs. "We believe that India and Pakistan . . . continue expanding and modernizing their nuclear weapon stockpiles," Maples said, adding, "Pakistan has also developed the capability to produce plutonium for potential weapons use."

He also reported that North Korea is continuing to produce plutonium for its nuclear program, and that China "is likely" to increase the number of its nuclear-armed theater and strategic weapons and "has sufficient fissile material to support this growth
Posted by: lotp || 03/05/2006 00:00 || Comments || Link || E-Mail|| [245 views] Top|| File under:
India-Pakistan
Bush rules out Pakistan nuclear deal
President Bush made clear on Saturday that Pakistan should not expect a civilian nuclear agreement like the one with India soon, and he bluntly said the two rivals on the subcontinent could not be compared to each other.

Mr. Bush said he and Pakistan's president, Gen. Pervez Musharraf, had discussed a civilian nuclear program for Pakistan during talks on Saturday morning.

"I explained that Pakistan and India are different countries with different needs and different histories," Mr. Bush said at a joint outdoor news conference with Mr. Musharraf on the grounds of the presidential palace, Aiwan-e-Sadr. "So as we proceed forward, our strategy will take in effect those well-known differences."

Before Mr. Bush's remarks, administration officials said General Musharraf had no chance of making such a deal when proliferation and terrorism remained concerns in Pakistan. But it was striking that the president spoke so directly as his host stood at his side.

Mr. Bush showed strong support for Mr. Musharraf's efforts in combating militants, even though Osama bin Laden, the mastermind of the Sept. 11 attacks, and Mullah Muhammad Omar, the Taliban leader, are believed to still be hiding in Pakistan. Without being specific, General Musharraf himself made reference to "slippages" in the past.

Mr. Bush said, "Part of my mission today was to determine whether or not the president is as committed as he has been in the past to bringing these terrorists to justice, and he is."

The Pakistani foreign minister, Khurshid Mehmood Kasuri, made clear that the two leaders had had a frank discussion, saying General Musharraf had made a "comprehensive and telling response" to American concerns about Pakistan's commitment to fighting terrorism.

"They had a level of discussion I had not seen before," he said, adding that General Musharraf shared intelligence and documentary evidence with Mr. Bush.

Pakistan had had to deal with 30,000 foreign fighters passing through from Afghanistan over the years, Mr. Kasuri said, had more troops in the border areas than foreign and Afghan forces together on the other side, and had lost 600 soldiers in fighting in Waziristan. That was more casualties than forces had taken across the border, he said.

Mr. Kasuri struggled to answer local journalists who asked if Pakistan had not been left empty-handed after the visit.

Speaking at a news briefing Saturday afternoon to release the joint statement issued by both presidents, he said General Musharraf had pressed the case for civil nuclear cooperation, since Pakistan had urgent energy needs, too. "These things take a long time," he said. Mr. Bush had hinted at something, he said, but he declined to explain further.

Critics of Mr. Bush's nuclear agreement with India say it will only encourage other nations to demand similar arrangements. Under the terms of the Indian pact, the United States will end a moratorium of decades on sales of nuclear fuel and reactor components and India will separate its civilian and military nuclear programs, and open the civilian facilities to international inspections.

General Musharraf is facing rising pressure from opposition parties, including Islamic ones, in large part over his support of American policies to root out militants in Pakistan.

While Mr. Bush offered support for Mr. Musharraf, the public remarks on both sides could not disguise evident tensions, particularly after the nuclear deal that Mr. Bush announced this week with India.

Mr. Bush was not expected to endorse a similar nuclear agreement with Pakistan — the country of A. Q. Khan, the founder of Pakistan's nuclear program, who confessed to having run an illegal nuclear proliferation network.

But neither was it expected that Mr. Bush would so obviously place Pakistan on a separate footing from India, as Washington has long taken pains to balance American relations between the rivals.

Mr. Bush, who said only last week in Washington that Pakistan "still has some distance to travel on the road to democracy," made a gentle reference to the need for democratic advances in the country, saying that elections scheduled next year "need to be open and honest."

General Musharraf seized power in 1999 in a bloodless coup. He had since promised to give up his military uniform in 2004, but changed the Constitution so he could hold both his army post and the presidency until 2007.

His opponents in Pakistan charge that the Bush administration has given him wide latitude as it has enlisted Pakistan in the fight against terrorism, while at the same time saying it wants to promote democracy in the Muslim world.

Mr. Bush and Mr. Musharraf made their public remarks on the serene lawn of Aiwan-e-Sadr, with ducks splashing in a flower-filled pool in the background, as the capital around them remained in an effective 24-hour lockdown.

Security was intense for the first visit of an American president in six years, and the first by Mr. Bush, who was in essence traveling to Mr. bin Laden's backyard two days after a suicide bombing attack in Karachi left four people dead, including an American Embassy employee.

General Musharraf said he had expressed Pakistan's "deepest regrets" in his talks with Mr. Bush about the bombing, which he said was "very viciously timed" to spoil Mr. Bush's visit. Mr. Bush said he had sent his condolences to the family of David Foy, the embassy employee killed in the attack, as well as to the families of the Pakistanis who died.

"We're not going to back down in the face of these killers," Mr. Bush said. "We'll fight this war and we will win this war together."

Throughout the day, the streets of Islamabad were peaceful, with the main rally planned for the adjoining city of Rawalpindi curtailed after the political leader Imran Khan was placed under house arrest.

But people in Islamabad showed a lack of excitement over the visit and did not glance at the live coverage of the news conference by the two presidents on TV in a shopping mall.

"I do not think the visit will make much difference," said Naser Abbasy, 37, who runs a clothes store here.

His brother, Rashid Mehmud Abbasy, 35, was wearing a black armband on Saturday in protest of Mr. Bush's visit. "It is a protest, because of all the atrocities against Muslims in Iraq and elsewhere," he said. "It is not about the president, but his policies," he said. The Muslim leaders had called on supporters to wear black armbands, he said.

But Mr. Abbasy said the visit was good if it gave Mr. Bush a better understanding of the views of Pakistanis. "He gave a lot to India, despite knowing that we do not get on well," he said. "So he should support us equally."

Pakistan sent in helicopter gunships Saturday against militants who have virtually taken control of the town of Miramshah, in the North Waziristan tribal areas bordering Afghanistan, following a government raid on Wednesday on a suspected terrorist training camp in the area.

Nearly 50 militants were killed, Pakistani officials said, wire services reported.

The militants on Saturday used rockets to attack government buildings in Miramshah.

Residents fled the town after gun and missile fire that a government official said had caused "very, very high" casualties.
Posted by: Dan Darling || 03/05/2006 01:53 || Comments || Link || E-Mail|| [265 views] Top|| File under:
Imran Khan detained amid anti-Bush protests
Pakistani police on Saturday put opposition politician and former cricket star Imran Khan under house arrest and detained dozens of people protesting against the visit of US President George W Bush. "I have been placed under house arrest just to appease George Bush. You would think I was Osama bin Laden the way they have treated me," Mr Khan told AFP.


Mr Khan said he was leaving a friend's house after supper at around 1:00 am local time when police served him with a detention order to stop him leading a demonstration later on Saturday in Rawalpindi, near Islamabad. "The police had been following me for two days and I was planning to spend the night away from home because I knew the animal I was dealing with," he said. "When I came out from my friend's house after dinner there were four or five police cars waiting for me."

The police, holding a detention order from a magistrate, then escorted him to his lakeside house near Islamabad where they were guarding him as Mr Bush met Pakistan's military ruler Pervez Musharraf for talks. "Bush obviously agrees with Musharraf's version of democracy, which is to clamp down on anyone who protests against you," Mr Khan said. "We wanted to hold a peaceful demonstration, it was our right."

Police later used batons to break up a small demonstration in Rawalpindi by workers from Mr Khan's Tehreek-e-Insaaf, or Movement for Justice party, who were shouting: "Killer Bush, Go Back" and "Friend of Bush is a traitor". They arrested some 35 people at the scene, witnesses said.

Mr Khan, who led Pakistan to its first and only cricket World Cup title in 1992, was detained for around three hours last Sunday following another protest. He is his party's only member of parliament and has been unable to transform his massive popularity as the former captain of the cricket-crazy country's team into political success.
Posted by: Fred || 03/05/2006 00:00 || Comments || Link || E-Mail|| [262 views] Top|| File under:
International-UN-NGOs
IAEA to meet on Monday on Iran
The UN atomic watchdog will open a meeting expected to clear the way for the UN Security Council to consider acting against Iran over fears it seeks nuclear weapons. Little seems to stand in the way of the crisis over Iran's nuclear ambitions being handed over to the Security Council, which can take punitive action.

The board of governors of the UN ineffective watchdog International Atomic Energy Agency meets Monday in Vienna to consider a report from IAEA chief Mohamed ElBaradei on Iran's nuclear program. The item is expected to come up Tuesday or Wednesday. "The report is presented to the board and then has to go to the Security Council," IAEA spokesman Peter Rickwood said Saturday.

The IAEA's 35-nation board had reported Iran on February 4 to the Security Council but left a month open for diplomacy before the Council receives ElBaradei's assessment report and decides what measures, if any, to take. "After the board report, I think the Security Council will have to have a serious discussion about what the next steps will be," US Secretary of State Condoleezza Rice said Saturday on the sidelines of President George W. Bush's visit to Pakistan.

But Rice said there was no need to rush to sanctions.

The Security Council could adopt a "presidential declaration" calling on Tehran to heed IAEA calls for Iran to suspend uranium enrichment and cooperate with IAEA inspections, diplomats in Washington and Vienna said. Key Iranian ally Russia, which has a veto on the Security Council, has said it opposes sanctions.

In last-ditch talks in Vienna last Friday, Iran and EU powers Britain, France and Germany failed to strike a deal that could have blocked possible Council action over Western fears that Tehran is secretly developing atomic weapons.

The IAEA has called on Iran to suspend uranium enrichment as a confidence-building measure and to cooperate with a now three-year-old agency investigation. But Iran last month started a 10-centrifuge research cascade at a facility in Natanz, signaling it was pushing ahead with enrichment it says is essential to make fuel for a civilian energy program but which could also be used to make atom bombs.

In his report, released earlier this week, ElBaradei said Iran had failed to answer crucial questions about its nuclear program but stopped short of saying it was making atomic weapons. Diplomats close to the IAEA said they did not expect there to be a resolution at next week's board meeting.
In February the board voted 27 to three to report the matter to the Security Council.

A Western diplomat told AFP that the European troika had "decided against a resolution, after hearing from Russia, China and India that there was no support for one, even including some non-aligned members." However, the five permanent Security Council members plus Germany, which are all on the IAEA board, may issue a statement calling on Iran to honor the agency's call for it to suspend enrichment and cooperate with investigators, the diplomat said.

Iran meanwhile is lobbying strongly with both the Europeans and Russia for a last-minute compromise "in order to keep the issue within the IAEA," and avoid Security Council action, a diplomat said. The compromise would allow Iran to do very small-scale enrichment work for research while the Islamic Republic would pledge a two-year moratorium on full-scale enrichment that is more of a proliferation risk.


It would also allow them to complete their enrichmment work and build a bomb.

But the Europeans Friday said the bottom line was that Iran must first suspend all enrichment, including research, in order to negotiate on getting trade and security benefits in any deal.

Russia is trying to strike a compromise in which Iran would enrich on Russian soil, so that it would not get the technology that is considered the "break-out capacity" for making atomic weapons. This compromise may include a Russian promise to let the Iranians run a cascade of 20 centrifuges for enrichment research. But a Western diplomat said the United States and the Europeans reject such a concession.
Posted by: Dan Darling || 03/05/2006 04:52 || Comments || Link || E-Mail|| [249 views] Top|| File under:
Iraq
Talabani calls Jaafari a block to unity
IRAQ'S President Jalal Talabani said yesterday that the nomination of Shi'ite prime minister Ibrahim al-Jaafari for a second term was an obstacle to uniting the country.

As mortar fire and a car bomb killed nine people in two separate attacks in an area southeast of Baghdad torn by sectarian violence, Talabani also called for militias to join the US-backed political process and said he would issue a presidential decree to convene parliament.

"Opposing Al-Jaafari's nomination is not a personal issue," said Talabani, a Kurd. "It is in the interest of forming a government of national unity."

The ruling Shi'ite Alliance is facing mounting pressure from would-be partners to ditch Al-Jaafari whom, critics say, has failed to staunch sectarian violence that has pushed Iraq towards the brink of civil war.

The stalemate has complicated efforts to form a unity government of Shi'ites, Sunnis and Kurds that Washington sees as its best hope to stabilise Iraq and allow it to withdraw troops. "The United Alliance has the right to nominate the prime minister but the parliament has to approve it," said Talabani.

As the largest block in parliament, the Alliance has the right to choose the prime minister, who must be ratified by a two-thirds majority in parliament.

The president said he will call parliament to convene - probably around March 12 - but few expect the formation of a government. At best, a speaker will be elected to chair the assembly for four years.

After an ill-tempered meeting last week of Al-Jaafari's Alliance bloc, political sources said some rival Shi'ite factions were considering rerunning an internal ballot, which Al-Jaafari won last month by a single vote.

The minority Sunni bloc, which took part in the December elections for the first time, also want Al-Jaafari out. "We have reservations on Al-Jaafari as prime minister," Sunni Accordance Front spokesman Zafir al-Ani said, adding the Front had asked Alliance leaders to reconsider.

Al-Jaafari, leader of the Dawa party and premier for the past year, won the nomination to lead the new government in a narrow internal ballot of Alliance legislators. Critics say he has failed to stop violence and improve the economy.

US officials are closely involved in trying to form the government and have privately expressed reservations about Al-Jaafari's close ties to fellow Shi'ite Islamists in Iran.

Secular, Sunni and Kurdish political sources said the nomination of Al-Jaafari has made forming a government more than two months after the December polls a very difficult process.

Life in Baghdad returned to a relatively normal weekend after a daytime curfew that banned vehicle traffic on Friday was lifted. But outside the capital, violence raged.

A mortar round landed in a crowded market near a bus station and killed seven people and wounded 20 in the town of Gisr Diyala near Salman Pak, police said.

A car bomb near a police checkpoint in Salman Pak killed two civilians and wounded three police officers.

Urging militants to lay down weapons, Talabani said: "Fighting coalition forces is not in the interests of Iraq."

Gen John Abizaid, the Central Command chief who oversees military operations in the Middle East, also appealed for national unity in a visit to Baghdad. "The situation in Iraq is in the hands of the Iraqi people," said Abizaid, who met Al-Jaafari and Talabani. "The government of national unity must be formed to bring the country together."
Posted by: Dan Darling || 03/05/2006 04:51 || Comments || Link || E-Mail|| [276 views] Top|| File under:
Arab League Plans to Open Office in Iraq
The Arab League will open offices in Iraq for the first time since the 2003 U.S.-led invasion, part of its efforts to help reconcile the country's Sunni Arab, Shiite and Kurdish communities, the league's chief said Saturday.

The United States has been seeking greater Arab involvement in Iraq, hoping to give legitimacy to the current government. But Arab nations were long reluctant, fearing participation would be seen as condoning the U.S. invasion, which many of them opposed.

Iraq's new Shiite leadership was also suspicious of the Arab League, seeing it as biased toward Iraq's Sunni Arab minority.

But last year, the league made efforts to get involved. Arab League Secretary-General Amr Moussa visited Iraq, then the league hosted a reconciliation conference in Cairo in November between Iraq's Shiite, Sunni and Kurdish leaders.

Moussa said Saturday that the league would an open an office "in the near future, urgently."

"The situation in Iraq is tragic, Iraq is facing dangerous challenges," he said at a gathering of Arab League foreign ministers in Cairo.

The league is planning to sponsor a second reconciliation conference, this one in Baghdad, in June. The league representation office is expected to be opened by the time of the conference and will be headed by the Moroccan diplomat Mukhtar Lamani, Arab diplomats said.

Iraqi leaders are struggling to put together a government after December parliamentary violence amid a surge of violence -- much of it sectarian -- that has killed at least 500 people since last week.

The diplomats, who spoke on condition of anonymity because of the sensitive of the issue, also said Arab governments are discussing requests from the United States and Britain to send troops helping in peace keeping in Iraq. However, opposition to sending troops remains high among Arab governments.

An Arab League envoy, former Sudanese foreign minister Mustafa Osman Ismail, discussed with U.S. and British envoys in Iraq during a visit to Baghdad last month the idea of several Arab and Islamic countries sending some 1,200 soldiers each, the diplomats said.

No decision is expected by any Arab country before the June conference.

In a separate issue, Moussa underlined that the Arab League "will stand openly against any retreat in the peace process" with Israel -- an apparent attempt to pressure the radical movement Hamas, which is moving to form a new Palestinian government.

Moussa told the foreign ministers' gathering Saturday that a 2003 Arab League peace proposal -- based on a land-for-peace formula -- will remain the "fundamental base" for resolving the Middle East conflict.

A draft final statement by the ministers, obtained by The Associated Press, states a similar position, saying the Palestinian Authority "will remain a full partner in the peace process."

The ministers are also expected to repeat calls to declare the region a nuclear free zone in the face of increasing Western pressure on Iran to halt its uranium enrichment.
Posted by: lotp || 03/05/2006 00:00 || Comments || Link || E-Mail|| [241 views] Top|| File under:
Israel-Palestine-Jordan
Jordan's Muslim Brotherhood Movement elects its new governing council and leader
Jordan's Muslim Brotherhood Movement, the largest opposition group in the kingdom, elected a new leader and legislative council, the group said Saturday. Salem al-Falahat was chosen as general supervisor for a four-year term, replacing replaced Abdul-Majid Thneibat, who held the post for 12 years and declined to stand for re-election. Al-Falahat, 52, a graduate of Islamic law studies, of Islamic theology, was a member of the Council for four consecutive terms. He is the director-general of the private Al-Rashad secondary schools for boys in Madaba, south of the capital Amman. Al-Rashad schools has several branches in the city.

A new seven-member Shura Council, or legislative council, was also formed, and Jamil Abu-Bakr, a prominent Muslim Brotherhood's ideologist and former secretary-general of the council, was named deputy general supervisor.

The Muslim Brotherhood's political activities are carried out through its political arm, the Islamic Action Front, the largest opposition group in the kingdom. Jordan's government and the Islamic group generally enjoy good relations, but tensions have risen in the past amid government attempts to keep a tight fist on extremist elements following several terrorist attacks and plots in this conservative kingdom.

The Brotherhood commands wide support through its management of various charities, schools, hospitals and religious centers. The Brotherhood has remained broadly loyal to the Hashemite dynasty, especially during the reign of late King Hussein, who died of cancer in 1999, despite its opposition to his pro-Western policies and his 1994 peace treaty with Israel.
Posted by: Fred || 03/05/2006 00:00 || Comments || Link || E-Mail|| [259 views] Top|| File under:
Syria-Lebanon-Iran
Iran claims US and al-Qaeda in cahoots
Iran's Interior Minister accused the United States of using its infiltrators in al-Qaeda to carry out terrorist attacks that would serve its interests, government-owned newspapers in Tehran reported on Saturday.

Radical Shiite cleric Mostafa Pour-Mohammadi said that Iran had "specific intelligence" proving that the U.S. had infiltrated al-Qaeda and ordered its cells to carry out terrorist attacks to convince other members of the group that they are genuine devotees.

"We have specific intelligence ummm,

'intelligence' isn't quite the appropriate word here

that America has infiltrated al-Qaeda with certain individuals and has even given [its cells] the orders for terrorist strikes in order to strengthen their position", Pour-Mohammadi told a meeting of local officials in the southern city of Kerman.

He also blamed "foreigners" for being behind a spate of bombings in the south-western Iranian oil-city of Ahwaz in order to destabilise the country.

now that's quite possible, although the Iranian arabs have plenty of grievances of their own


"The amount of explosives that security forces discovered in Khuzistan shows that there was an extensive plan to deal a blow to the Islamic Republic, and the details will soon be divulged", he said.

Pour-Mohammadi, whose career at the top of Iran's secret police and intelligence agencies spanned over two decades before he moved on to the Interior Ministry, said Western governments did not expect the "strength of reactions by the Muslim world" over the issue of cartoons depicting Islam's Prophet Mohammad.

no, we gave you more credit than that
Posted by: Dan Darling || 03/05/2006 04:19 || Comments || Link || E-Mail|| [309 views] Top|| File under:
Iran's nuclear agenda
When Iran defiantly cut the locks and seals on its nuclear enrichment plants in January and restarted its effort to manufacture atomic fuel, it forced the world to confront a momentous question: How long will it be before Tehran has the ability to produce a bomb that would alter the balance of power in the Middle East?

Iran's claims that it is racing forward with enrichment have created an air of crisis as the board of the International Atomic Energy Agency prepares to meet tomorrow in Vienna before the United Nations Security Council takes up the Iran file for possible penalties.

Yet behind the sense of immediate alarm lies a more complex picture of Iran's nuclear potential. Interviews with many of the world's leading nuclear analysts and a review of technical assessments show that Iran continues to wrestle with serious problems that have slowed its nuclear ambitions for more than two decades.

Obstacles, the experts say, remain at virtually every step on the atomic road. The most significant, they add, involve the two most technically challenging aspects of the process — converting uranium ore to a toxic gas and, especially, spinning that gas into enriched atomic fuel.

According to the analysts, the Iranians need to do repairs and build new machines at a prototype plant before they can begin enriching even modest quantities of uranium. And then, for a decade, they would have to mass produce 100 centrifuges a week to fill the cavernous industrial enrichment halls at Natanz. What is more, the gas meant to feed those machines is plagued by impurities.

The perception gap was underscored in February when Tehran issued a stark warning. By late this year, Iranian officials said, they would begin installing nearly 3,000 centrifuges at the giant Natanz plant, buried deep underground to withstand attack. That many centrifuges, international inspectors knew, could make fuel for up to 10 nuclear warheads every year.

In Washington and Europe, the announcement was dismissed as an empty boast. "Maybe they can move that fast," said a senior American official who tracks Iran's program but who declined to be named because it is an intelligence matter. "But they would need lots of help, luck and prayer."

Tehran maintains that it has every right to master the atomic basics in pursuit of a peaceful program of nuclear power. But more and more countries have come to view that as a cover story.

Estimates of just when Iran might acquire a nuclear weapon range from alarmist views of only a few months to roughly 15 years. American intelligence agencies say it will take 5 to 10 years for Iran to manufacture the fuel for its first atomic bomb. Most forecasters acknowledge that secret Iranian advances or black market purchases could produce a technological surprise.

Conservative forecasts often take into account not only the technical difficulties but also a political judgment: that Tehran will run for the finish line — making its first bomb — only when it can rapidly produce a large arsenal.

A further uncertainty is defining the exact point at which Iran's nuclear program would become an unstoppable threat. While most analysts identify the greatest danger as when Iran can produce nuclear fuel — the hardest part of the bomb venture, far more difficult than designing a warhead — others, particularly the Israelis, say the tipping point may come earlier, when Tehran has accumulated a critical mass of atomic knowledge.

For all the bluster and anxiety of the moment, Iran's atomic history is a conundrum of delay: given its wealth of atomic scientists and oil revenues, why was Tehran unable to succeed years ago?

After all, it took only three years for the United States to build the world's first atom bomb. It took Pakistan and North Korea, poor by Western standards, roughly a decade to get enough material for their first nuclear devices. Iran, by most estimates, has been moving toward the same objective for at least two decades.

Some of Iran's nuclear troubles can be traced to wavering political commitment by mullahs more interested in creating a theocracy than unlocking the secrets of the atom. And many top scientists fled after the Islamic revolution of 1979.

But the United States created other obstacles. In the 1990's, it pressured Russia, China and other nations to end deals that would have given the Iranian program a jump-start. Some of those maneuvers were covert; some played out in the press.

"In retrospect, we impeded a lot more of their progress than we knew," said Robert J. Einhorn, a central player in nuclear diplomacy in the Clinton administration and the early days of the Bush administration.

In Washington and around the world, assessments of Iran's technological maturity have driven deliberations over what to do. American and Israeli planners have quietly debated the possibility and the risks of military strikes, including whether they would be more effective soon or only after Iran has built a much larger infrastructure.

At least publicly, though, the Bush administration has followed a different strategy than it did with Iraq. After the failure to discover weapons of mass destruction there, President Bush has never argued that Iran poses an imminent threat, and his aides have called for diplomacy.

"There are still certain techniques and pieces of know-how that we do not believe that they have," Sean McCormack, a State Department spokesman, said in February.

Most experts focus on uranium and ignore Iran's work on plutonium, another bomb fuel, judging it as even further from fruition. Still, nuclear analysts warn against complacency.

"They do have serious problems," said Mohammad Sahimi, a chemical engineer at the University of Southern California who left Iran in 1978. "But we've made mistakes in underestimating the strength of science in Iran and the ingenuity they show in working with whatever crude design they get their hands on."

By all accounts, the oldest and most daunting problem involves centrifuges — temperamental machines whose rotors can spin extraordinarily fast to enrich uranium. After two decades of effort, Iran seems barely out of the starting gate.

All uranium is not equal. One form, uranium 235, easily splits in two, or fissions, in bursts of atomic energy that power nuclear reactors and bombs. Its slightly heavier cousin, uranium 238, does not.

But since uranium 235 accounts for less than 1 percent of all uranium, engineers use centrifuges to separate the two and concentrate the rare form. Uranium enriched to about 4 percent uranium 235 can fuel most reactors; to 90 percent, atom bombs.

In 1987, the Iranians secretly began buying drawings and parts for centrifuges from Abdul Qadeer Khan, the Pakistani nuclear expert who operated the world's biggest nuclear black market. International inspectors say the deals eventually included parts for about 500 primitive used centrifuges.

Tehran, apparently unhappy with their quality, turned to Moscow. In early 1995, it made a secret deal to buy an entire plant of centrifuges — typically tens of thousands of the spinning machines linked together to slowly increase the level of enrichment.

But after the Clinton administration persuaded Moscow to back out, Iran accelerated its secret drive to copy Dr. Khan's centrifuges. It also started building the huge enrichment plant near Natanz, in central Iran. The pilot factory there was to house 1,000 centrifuges; the main plant would shelter 50,000 machines underground.

In August 2002, Iranian dissidents revealed the existence of the Natanz site, beginning the current confrontation with the West. The next year, Iran agreed to suspend work while negotiating with Europe over the program's fate.

But when operators shut down an experimental cascade of 164 centrifuges at Natanz, about 50 of them broke or crashed, according to a January report by David Albright and Corey Hinderstein of the Institute for Science and International Security, a private group in Washington.

Now, the report said, Iran must replace and repair the broken machines and prepare the cascade for operation. Then comes the really hard part: if all goes well, the Iranians must mass-produce thousands of centrifuges and learn to run them in concert, like a large orchestra.

Iran is also struggling to turn concentrated uranium ore, or yellowcake, into uranium hexafluoride, the toxic gas fed into the centrifuges for enrichment. Such conversion is done at a site on the outskirts of Isfahan.

Iran began the conversion effort in the early 1990's, asking China to help build the complex. But in 1997, the Clinton administration persuaded Beijing to stop the deal. The Iranians got blueprints but little else. So they started building on their own.

"From what I saw, everything looked like local manufacturing except for some gauges," said Gary S. Samore, who ran the National Security Council's nonproliferation office during the Clinton administration and who traveled to Isfahan in 2005.

Iran, which tried to hide most of its nuclear sites, voluntarily revealed Isfahan to international inspectors in 2000. But the plant encountered problems during its first runs in early 2004, its output laced with impurities, in particular molybdenum, a silvery element often found in uranium ore.

The contamination, experts say, can ruin delicate centrifuges, reducing their efficiency and cutting short their lifetimes.

The Iranians are working hard to solve the problem. Mark Hibbs of Nuclear Fuel, an industry publication, who broke the molybdenum story, said most experts believed that the Iranians would ultimately succeed. British intelligence, he said, put the time needed at a year and a half, Israeli analysts at two or three months.

Houston G. Wood III, a centrifuge expert at the University of Virginia, said the Iranians might simply learn to cope. "If you're smart enough," he said, "you could probably get by, maybe with decreased efficiency."

Western officials worry that the conversion has a secret side run by a military group seeking to integrate the nuclear program with the design of missiles that could deliver a weapon. In a Jan. 31 report, the I.A.E.A. revealed that it had documentary evidence of a shadowy operation, the Green Salt Project. Tehran dismissed the charge of a hidden military effort as baseless and later called the documents forgeries.

Atomic forecasts are driven largely by assessments of technological maturity, sometimes colored by judgments of the risks of guessing wrong.

That may explain the gulf between Israel's claim that the world has as little as six months before the "point of no return" and estimates that an Iranian warhead is many years away.

"We live within Iranian missile range," said a senior Israeli official who has worked on the country's estimates. "Our survival depends on understanding the worst-case scenario." Thus, in the Israeli view, it would be a huge mistake to let the Iranians figure out how to clean up and enrich their uranium.

Israel cites studies like one published in October by the Strategic Studies Institute of the Army War College, "Getting Ready for a Nuclear-Ready Iran." Its timeline is short, one to four years. Iran, it asserted, "lacks for nothing technologically or materially to produce it, and seems dead set on securing an option to do so."

Henry Sokolski, an editor of the report, said neither he nor anyone else could actually produce a truly accurate forecast. "A lot of people are fraudulent, making it sound like a science," he said. "It's not."

He nonetheless defended the report's estimate as reasonable, pointing to Iran's long nuclear history.

Analysts like Mr. Albright and Ms. Hinderstein of the Institute for Science and International Security put the earliest date Iran might produce a weapon at 2009.

To date, the most comprehensive public estimate is by the International Institute for Strategic Studies, an arms analysis group in London. "If Iran threw caution to the wind," John Chipman, the institute's director, said, it might be able to make fuel for a single nuclear weapon by 2010.

Dr. Samore, who edited that report and is now at the MacArthur Foundation, said the Iranians might see political advantage in a more deliberate approach, doing nothing provocative until after 2015 or even 2020.

In his view, he said, Iran would complete the main Natanz plant, installing 50,000 centrifuges and learning to operate them. If successful, it could then enrich uranium to the low levels needed for a nuclear reactor and so comply with the Nuclear Nonproliferation Treaty.

Then it could rush ahead and produce enough highly enriched fuel for a nuclear arsenal in weeks or months. At full tilt, the report concluded, Natanz could annually churn out material for up to 180 warheads.

Such a "breakout" chain of events worries experts because it leaves the world little or no time to react.

The Bush administration has concluded that even if Iran stops short of assembling a weapon, its ability to produce one on short order would change the politics of the Middle East. So it has been trying, with mixed success, to devise a broader atomic blockade that would turn the unilateral, often clandestine efforts of the past into a far more global effort involving not only Europe but India, China and Russia. In theory, the meeting this week in Vienna is a step in that direction.

But administration officials are also trying to make headway on their own. They have persuaded several of Iran's neighbors — they will not say which ones — to block Iranian cargo flights that appear headed toward North Korea or other potential nuclear suppliers. Last year, that strategy appeared to succeed in at least one case, when China intervened.

In a little-noted speech in February, Robert Joseph, an under secretary of state and one of the administration's leading hawks on Iran, described the tools of denial he was employing, from cracking down on Tehran's finances to depriving Iran of crucial technologies.

But administration officials readily acknowledge that it is next to impossible to build a leak-proof wall. In his speech, Mr. Joseph warned of the "wild card" that Iran could obtain nuclear fuel for a bomb from an outside supplier.

As much as anything, officials worry about the unknown. They note that the United States missed signs that a country was about to go nuclear with the Soviets in the 1940's, the Chinese in the 1960's, India in the 1970's and Pakistan in the 1990's.

"People always surprise us," said a senior nuclear intelligence official who was not authorized to speak publicly. "They're always a little more cunning and capable than we give them credit for."
Posted by: Dan Darling || 03/05/2006 04:14 || Comments || Link || E-Mail|| [270 views] Top|| File under:
Chirac warns Syria on Leb
Any Syrian attempt to destabilize Lebanon through assassinations or weapons shipments will trigger a response by the international community, French President Jacques Chirac warned Saturday.


He's funny when he's threatening, no?

In an interview with the pan-Arab Al Hayat newspaper, Chirac also reminded Damascus that it should fully cooperate with an international probe into the assassination of former Lebanese Prime Minister Rafik Hariri. "Syria must understand that any act that encroaches upon the stability of Lebanon, be it through the shipment of weapons or assassinations, is an act that contradicts with its standing in the international community and will trigger a response from the international community," he said.

Chirac made the comments ahead of a three-day visit, beginning Saturday, to Saudi Arabia, which has also pressured Syria to cooperate in the Hariri probe. Chirac, a close friend of Hariri, said in the interview that the former prime minister's assassination will not go unpunished. "The truth and justice are necessary for the sake of a new Lebanon," he said. "Those who are behind the assassinations (in Lebanon) must realize that those who are defending Lebanon's independence are not alone. The international community is with them and it is determined to succeed."
Posted by: Fred || 03/05/2006 00:00 || Comments || Link || E-Mail|| [240 views] Top|| File under:
How we duped the West, by Iran's nuclear negotiator
The man who for two years led Iran's nuclear negotiations has laid out in unprecedented detail how the regime took advantage of talks with Britain, France and Germany to forge ahead with its secret atomic programme. In a speech to a closed meeting of leading Islamic clerics and academics, Hassan Rowhani, who headed talks with the so-called EU3 until last year, revealed how Teheran played for time and tried to dupe the West after its secret nuclear programme was uncovered by the Iranian opposition in 2002.


This isn't going to be any surprise to Rantburg readers, but the fact that he's boasting about it publicly is interesting -- suggests, to me at least, that the Iranians are just about ready to test a nuke. At the very least, there's now very little the IAEA or UN could do to stop them, even if they had a spine, which they don't.

He boasted that while talks were taking place in Teheran, Iran was able to complete the installation of equipment for conversion of yellowcake - a key stage in the nuclear fuel process - at its Isfahan plant but at the same time convince European diplomats that nothing was afoot. "From the outset, the Americans kept telling the Europeans, 'The Iranians are lying and deceiving you and they have not told you everything.' The Europeans used to respond, 'We trust them'," he said.


Euros are kinda gullible.

Revelation of Mr Rowhani's remarks comes at an awkward moment for the Iranian government, ahead of a meeting tomorrow of the United Nations' atomic watchdog, which must make a fresh assessment of Iran's banned nuclear operations. The judgment of the International Atomic Energy Agency (IAEA) is the final step before Iran's case is passed to the UN Security Council, where sanctions may be considered.


And considered, and considered, and ...

In his address to the Supreme Council of Cultural Revolution, Mr Rowhani appears to have been seeking to rebut criticism from hardliners that he gave too much ground in talks with the European troika. The contents of the speech were published in a regime journal that circulates among the ruling elite. He told his audience: "When we were negotiating with the Europeans in Teheran we were still installing some of the equipment at the Isfahan site. There was plenty of work to be done to complete the site and finish the work there. In reality, by creating a tame situation, we could finish Isfahan."


In a way you have to admire this -- Iran bluffed with a pair of eights and won the hand.

Iran is trying to win support from Russia, which opposes any UN sanctions, having unsuccessfully tried to persuade European leaders to give them more time. Against this backdrop, Mr Rowhani's surprisingly candid comments on Iran's record of obfuscation and delay are illuminating. He described the regime's quandary in September 2003 when the IAEA had demanded a "complete picture" of its nuclear activities. "The dilemma was if we offered a complete picture, the picture itself could lead us to the UN Security Council," he said. "And not providing a complete picture would also be a violation of the resolution and we could have been referred to the Security Council for not implementing the resolution."

Mr Rowhani disclosed that on at least two occasions the IAEA obtained information on secret nuclear-related experiments from academic papers published by scientists involved in the work.

The Iranians' biggest setback came when Libya secretly negotiated with America and Britain to close down its nuclear operations. Mr Rowhani said that Iran had bought much of its nuclear-related equipment from "the same dealer" - a reference to the network of A Q Khan, the rogue Pakistani atomic scientist. From information supplied by Libya, it became clear that Iran had bought P2 advanced centrifuges.


And even with that the Euro-3 thought they could talk the Iranians into a deal.

In a separate development, the opposition National Council of Resistance of Iran (NCRI) has obtained a copy of a confidential parliamentary report making clear that Iranian MPs were also kept in the dark on the nuclear programme, which was funded secretly, outside the normal budgetary process.

Mohammad Mohaddessin, the NCRI's foreign affairs chief, told the Sunday Telegraph: "Rowhani's remarks show that the mullahs wanted to deceive the international community from the onset of negotiations with EU3 - and that the mullahs were fully aware that if they were transparent, the regime's nuclear file would be referred to the UN immediately."
Posted by: Steve White || 03/05/2006 00:00 || Comments || Link || E-Mail|| [245 views] Top|| File under:
Syria closes EU-funded human rights centre
DAMASCUS - Syrian authorities have shut down an EU-funded centre for human rights barely a week after it opened, the head of the centre said on Saturday. "A security force came and sealed the premises with red tape a few days ago. They have taken a decision not to tolerate anything," human rights lawyer Anwar al-Bunni told Reuters.

There was no immediate official comment from Syrian authorities.

European diplomats, including EU ambassador Frank Hesske, attended the opening of the centre on Feb. 21, part of an effort to train lawyers and activists across the region in the human rights field.

Posted by: Steve White || 03/05/2006 00:00 || Comments || Link || E-Mail|| [247 views] Top|| File under:
Liz Cheney Leads Cold War on Mullahs
THE war in Iraq is her father's business but Elizabeth Cheney, the American vice-president's daughter, has been given responsibility for bringing about a different type of regime change in Iran.

Cheney, a 39-year-old mother of four, is a senior official in the State Department, which has often been regarded as hostile territory by Dick Cheney's White House team. Nonetheless father and daughter agree it would be better for the mullahs' regime to collapse from within than to be ousted by force.

The question is whether democratic reform can be achieved before Iran becomes a nuclear power. That is the younger Cheney's job. In the State Department she is referred to as the "freedom agenda co-ordinator" and the "democracy czar" for the broader Middle East. "She's fantastic and dynamic," said a colleague.

Her official title is deputy assistant secretary of state for Near Eastern affairs and she is in charge of spending the $85m (£48m) — up from $10m last year — recently allocated to promote democracy in Iran. Much of it will be spent on broadcasting the views of exiles, dissidents and reformers inside Iran.

Cheney is better known to Iranian listeners of Voice of America's Persian service than she is to Americans, although she publicly backed her sister Mary's right to privacy when Democrats made an issue of her lesbianism in the 2004 election.

She rarely gives interviews but set out her agenda in a speech to the Foreign Policy Association's annual dinner last June. Cheney said there was a "direct parallel" between reform movements in the Arab world and Poland's Solidarity in the 1980s, which lit the "spark of freedom" in the Soviet bloc.

A strike by Tehran bus drivers that led to the jailing and torture of Mansour Osanloo, a union leader, and protests by textile workers in the northern province of Gilan have raised hopes that Iranians are fed up with the clerics' repressive rule.

"President (Mahmoud) Ahmadinejad was elected on the basis of a 'chicken in every pot' and there's no sign that he is living up to that," said a senior State Department official. "The patience of people who supported him is going to run out."

Iranian exiles are using the showdown with Tehran over nuclear weapons to build unity among notoriously fractured opposition groups. Reza Pahlavi, the son of the late Shah of Iran, said in Washington last week that democratic regime change was a "race against time".

"Forget about endlessly negotiating with the mullahs," he said. "They will only buy the regime more time and a military strike would be a gift to the clerics. Everybody knows you cannot come away from the precipice without democracy."

Mohsen Sazegara, a former Revolutionary Guard turned reformer who was recently jailed in Iran, said United Nations anti-nuclear sanctions should be linked to improvements in human rights. "Iranians will see that the international community is standing up for the rights of the people of Iran," he said.

Patrick Clawson of the Washington Institute for Near East Policy said Cheney was well qualified for the post. "She has a lot of experience dealing with non-governmental organisations and knows what she is talking about. She is a different person from her father."

Another Washington-based expert on Iran suggested her relationship to Dick Cheney sometimes hampered her work. "Her last name can make things difficult for her because people assume everything you tell her is going to go straight to the vice-president."

Father and daughter will be on the same side if Ahmadinejad's regime sees off its internal opposition and acquires nuclear weapons. "There's no credibility gap over our willingness to use force," a State Department official said, "but hopefully it won't come to that."

Posted by: lotp || 03/05/2006 00:00 || Comments || Link || E-Mail|| [257 views] Top|| File under:
Who's in the News
89
[untagged]
Bookmark
E-Mail Me
The Classics
The O Club
Rantburg Store
The Bloids
The Never-ending Story
Thugburg
Gulf War I
The Way We Were
Bio
Merry-Go-Blog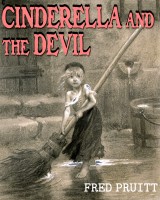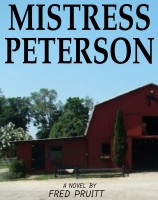 On Sale now!


A multi-volume chronology and reference guide set detailing three years of the Mexican Drug War between 2010 and 2012.

Rantburg.com and borderlandbeat.com correspondent and author Chris Covert presents his first non-fiction work detailing the drug and gang related violence in Mexico.

Chris gives us Mexican press dispatches of drug and gang war violence over three years, presented in a multi volume set intended to chronicle the death, violence and mayhem which has dominated Mexico for six years.
Click here for more information


Meet the Mods
In no particular order...


Steve White
Seafarious
Pappy
lotp
Scooter McGruder
john frum
tu3031
badanov
sherry
ryuge
GolfBravoUSMC
Bright Pebbles
trailing wife
Gloria
Fred
Besoeker
Glenmore
Frank G
3dc
Skidmark
Alaska Paul



Better than the average link...



Rantburg was assembled from recycled algorithms in the United States of America. No trees were destroyed in the production of this weblog. We did hurt some, though. Sorry.
3.237.254.197