-Short Attention Span Theater-
President Bush to blame for crash of Karachi Stock Exchange
Paks are blaming W for KSE crash



Market crash

JUST as the government was taking solace in the capital market emerging as one of the world's best performing in the wake of the Finance Ministry's mid-year review that found faults with almost every other sector of the economy, it lost a massive 821 points in two days. Market pundits hold President Bush's "unproductive" visit responsible for the crash, especially when seen in light of the notable pat on the back delivered to archrival India. Upon close inspection, there is a parallel of sorts to be drawn between the magnitude of the battering America's cold shoulder has dealt to the stock exchange and the air of concern it must have brought to Islamabad.
It needs noting that while a positive response to Pakistan's desire for civilian nuclear energy would definitely have helped, it is the elusiveness of the Bilateral Investment Treaty after built-up expectations that ushered in the mammoth bear-hug. Interestingly, it is learnt that Washington did offer Islamabad a treaty, but on conditions on which it has only one such deal, that too with Guatemala. Therefore it is understandable why the government would not have been too willing to go ahead with such a venture. But as actions speak louder than words, and the place the US is putting Pakistan in, the KSE crash is a fitting albeit chilling example of how things can shape up if the former leaves the latter in the lurch once again.
Those who remember last year's great crash and the authorities' subsequent promises that such uncertainty would not be repeated will be even more skeptical of the market now, especially small investors that lost big. Though the market recovered by 210 points on Thursday, the fact that panic selling evaporated market capital by Rs210 billion in just two days implies that structural anomalies persist. This happened when some stock market manipulators were hosting investment conferences for the Prime Minister on his current visit to England It is important to note that the government takes credit whenever the market delivers and disassociates it with the economic outlook when it does not. Rather than rely on an ad hoc jump-start system to deliver in the short-run, the government is advised to streamline institutions for sustained improvement. This holds true for its handling of almost all sectors.
Posted by: john || 03/09/2006 17:04 || Comments || Link || E-Mail|| [6486 views] Top|| File under:
Afghanistan
Bin Laden How Close Have We Come?
RIGHT AFTER 9/11, IT WAS Gary Berntsen's job to get Osama bin Laden.

Picture a real-life Jack Bauer. Strong. Focused. Committed. A guy who probably knows how to kill you with his car keys. More than 23 years as an officer in the clandestine service of the CIA. In his new book, "Jawbreaker," he says he stopped dozens of bombings and assassinations.

He'd learned about al Qaeda when investigating the East African embassy bombings in 1998. In 2000, he was sent to Afghanistan to try to capture a key bin Laden lieutenant and to find out what their plans were.

He awoke the morning of Sept. 11 in South America, where he was a station chief, and soon was called home to meet with Cofer Black, the legendary head of the Counter-Terrorism Center. Black sent him to Afghanistan to head the hunt for bin Laden, saying, "if you are not killing the enemy in 48 hours, I will pull you out."

Berntsen explained that we first tried to get the Taliban to turn bin Laden over. When they didn't, we knew we had to destroy them first. After the fall of Kabul, our best shot at bin Laden came in mid-November at Tora Bora, "the very mountainous, steep, cold, isolated place along the Afghan-Pak border."

Amazingly, there were only a few hundred special ops spread out across an entire country, led by Berntsen, who was lugging a Rubbermaid container with $11 million in cash to make deals in the most hostile part of the world.

"To win the major cities, 110 CIA officers and 350 special forces worked alongside 12,000 Northern Alliance to defeat between 50 and 60,000 members of the Taliban and 5 to 7,000 members of al Qaeda. So, we were heavily outnumbered."

Berntsen told me that Cent-Com wanted to avoid a larger commitment because of the lesson of the Soviet quagmire.

At Tora Bora, Berntsen had an eight-man team, four CIA, four military from Delta Force.

"These eight men went down into Nangarhar Province, which is several million people in complete chaos, company-size elements of Chechens and Uzbeks and Al Qaeda and Taliban moving around. I was sweating bullets when I send them down there because Special Forces didn't go down with them...

"They linked up with a friendly warlord who we made contact with. And then, with that warlord, they drove down to Tora Bora to get to the foot of the mountains."

Four of them found bin Laden, and our best opportunity since 9/11 to kill him.

"They were able to visually spot his camp at Milawa... And from that... mountaintop, they are able to call in air strikes for 56 hours. There were hundreds of them there... We are able to hear bin Laden. After we took a radio off of a dead fighter, we could hear him. We were very close."

That's when Berntsen called for a Blue 82, a 15,000-pound bomb, the largest explosive in our inventory shy of a nuclear weapon. It has to be dropped off the back of a C-130 because it's too heavy to be suspended from an aircraft.

Berntsen's team was on the ground for 11 days of shelling, with the CIA running the show. Then Delta Force took over for the last five days. He says that, at Tora Bora, his request for Army Rangers was denied.

"We we wrote a message back to Washington, it goes back to CIA headquarters, that said, 'We need 600 to 800 Rangers. We need a battalion. We need to employ them in the following way: We need to put them between where bin Laden is at this moment and the border of Pakistan. We don't want him to escape.' "

But on Dec. 15 or 16, he did escape, Berntsen says, into Pakistan.

About this account, Gen. Tommy Franks has said: "Within 72 hours of the time we were receiving reporting on where Osama bin Laden was in Tora Bora, I received similar reporting every place from Baluchistan to a lake up to the northwest of Kandahar.

"The fact... is that, at the end of the day, it would be the Afghans who would make the choice, who would make the decision about where they go in their country. And so we don't know. I don't know whether Osama bin Laden was in Tora Bora at that time."

Responds Berntsen: "Well, he disputes the fact that bin Laden was there. No one is disputing the fact that I wrote the message... And one day it will be declassified. And the sooner they declassify it, the better."
Posted by: tipper || 03/09/2006 11:22 || Comments || Link || E-Mail|| [6473 views] Top|| File under:
Africa North
Egypt cracking down on Muslim Brotherhood
The Muslim Brotherhood, with sizable numbers in parliament for the first time, is exercising free speech so freely that some of its activists are being locked up.

Last month, all 88 members of the Islamist bloc staged a walkout from the legislature when a member was shushed for asking why a French boat laden with asbestos was allowed through the Suez Canal. A couple of weeks later, the Brotherhood members were a stony-faced legion as a group spokesman berated the government's National Democratic Party as "too frightened" to hold long-planned municipal elections.

That debate turned into near-bedlam as the party of President Hosni Mubarak ignored the minority and voted to delay elections for two years. But the Brotherhood scored a small public victory: An NDP member had to apologize for a near-primal scream of frustration: "Be quiet, you killers!"

The Brotherhood in Egypt is a strain of Islamist politics intent on presenting itself as a mainstream political alternative. Egyptian authorities who have aggressively targeted secular opposition figures since the election last year now appear to be reassessing the challenge from the religious bloc.

Since Friday, Egyptian security forces have arrested 15 Brotherhood members - none of whom are members of parliament - in what its leaders and political analysts have described as political retaliation for talk about government corruption and ineptitude.

The government said the arrested men, including a 72-year-old science professor and adviser in the Brotherhood, were in possession of anti-government publications. The men reportedly had hidden money, printers and materials to advertise the Brotherhood's activities.

"This will strengthen the resolve of the people to challenge the government," Hamdy Hassan, the parliamentary leader of the Brotherhood bloc, said this week.

Hassan, from Alexandria, said the "wave of arrests may well be a response to the pressure exerted by the Brotherhood in parliament." The members, he warned, "will not cease their activities" or the pursuit of "uncovering corruption, negligence or mismanagement" in government.

New attention has been cast on Islamic rule in the region because of the Palestinians' vote in favor of Hamas - a group deemed terrorist by the United States and the European Union.

In Egypt, electoral gains by the Brotherhood last fall signaled a deep change unfolding in a trusted U.S. ally and underscored a political reality: Islamic parties, organized and well-versed in grass-root issues, benefit from democratic possibilities in Arab politics.

The Brotherhood fielded candidates for 161 seats, and voters in significant numbers chose them over Mubarak's party. The Brotherhood, as a religious group, is banned as a party, so candidates ran as independents; voters knew well who and what they were choosing.

Despite state security swarming some polls, and violence that left at least 10 people dead, Brotherhood members won more than half the seats they sought. The victory was historic: Six years ago, candidates tied to the Brotherhood captured just 17 seats. It now controls 20 percent of the 454-seat parliament.

The Islamists are increasingly able to make their arguments on a broad, legitimate stage although their law-making power is hamstrung by the NDP's daunting majority. Some Brotherhood members fret over the imbalance - even as they acknowledge they have riled the ruling class.

"It's democracy without fangs," said Hassan, who in February led the protest over the election delay. "We have free speech ... but what do we get done?"

Analysts predict, in time, a more profound impact. "They'll definitely change the discourse," said Samir Shehata, an assistant professor from Georgetown University who is in Cairo writing a book on the election. "Are they going to force every woman to wear a veil? No. Are they going to focus on corruption and talk about it whenever they can? Yes."

Since their members took office in December, the Brotherhood's efforts have been duly noted by outside governments. Britain now is quietly seeking "working-level contacts" with the new lawmakers, according to a report in New Statesman magazine.

The effort is part of British foreign policy to engage with political Islam. British analysts, while cautious of possible extremist links, concluded in an earlier memo that "there is no evidence that the Egyptian MB itself is now engaged in any terrorist activity," the New Statesman reported.

The Brotherhood and Hamas are brethren in Islamist politics, and Brotherhood leaders openly support Hamas' resistance against Israeli occupation. Recently, leaders in Cairo pledged to raise money to help the new Hamas government if U.S. and Israeli pressure stanches the flow of Palestinian aid.

But the Brotherhood remains most intently focused on its future, and leaders said they recognize this is their time to root themselves in Egypt's political mainstream.

Leaders and parliament members espouse democracy, free speech and transparency in government. They also emphatically point out that they want Islamic law instilled in government. They contend that would constitute a form of democracy that is legitimate and in many ways better than what Mubarak has offered.

"We do need to make a distinction between Western-style democracy and the kind of democracy we believe in," said Mohamed Habib, one of the Brotherhood's top leaders.

"Democracies can look different from place to place," Habib said. "We believe in a peaceful rotation of power, a multiparty system and having the people as the source of power. The only difference is that, whatever laws are passed, we want them in keeping with Islamic Sharia (law). ..."

The Brotherhood entered parliament by cutting a deal with Mubarak, who was under pressure from the West to free up the election process. Mubarak allowed multiparty elections for president and parliament, and the Brotherhood agreed to run candidates for a fraction of the legislature.

After the polls, the Islamists continued to make the best of Mubarak's vision of reform. Despite attacks at the polls by security forces, the leader of the Brotherhood publicly praised the president for allowing an exercise in choice.

Such compromises have fomented criticism from extremist veins of Islam. Ayman al-Zawahiri, an Egyptian who is a top lieutenant of al-Qaida leader Osama bin Laden, released a videotape chiding the Brotherhood as a dupe of U.S.-Egyptian policy.

Brotherhood leaders, some of whom studied at Cairo University with Zawahiri, rejected the criticism and his branch of violence.

"Those people aren't politicians," shrugged Abdel Moneim Aboul Fotouh, a senior Brotherhood member. "They believe in change through violence. That's not what we're about.

"If there is anything to be realized from these elections, it is that people will choose a moderate Islam. ..." Fotouh said. "Change is inevitable. And we believe we won because we respected the will of the people."
Posted by: Dan Darling || 03/09/2006 01:12 || Comments || Link || E-Mail|| [6483 views] Top|| File under:
Libya: Opposition Leader Criticises Western Stance On Regime
The leader of Libya's main opposition group National Salvation Front, Ibrahim Sahd, has criticised the West for "failing to take into serious consideration the crazy and repressive politics of [Libyan leader Muammar] Gaddafi." In an interview with Adnkronos International (AKI), Sahd complained the West was exercising pressure on Egypt and Saudi Arabia to improve their human rights records but ignoring the situation under the Libyan regime. However, he praised Italy for "maintaining a determined stance towards the Libyan regime."

Sahd, who lives in exile, said "pressure for compensation made by Gaddafi to Italy for its colonial rule rendered meaningless requests that were originally legitimate." The leader of Libya's most important opposition group, Sahd described Gaddafi's claim that protesters meant to kill the Italian consul during a protest in the port city of Benghazi last month as a "banal attempt to justify the brutal repression carried out by the regime's security forces who, according my information, killed approximately 50 people, wounded dozens of demonstrators and arrested thousands while imposing a state of emergency."

Reports said at least 14 people were killed and 60 wounded in clashes on 17 February that Gaddafi said last week were caused by hate against Italy for its colonial past. The Libyan leader also warned Italians last Thursday that future attacks could not be ruled out unless their government paid compensation to Libya for what Italy did during its 1911-1943 colonial rule.

The opposition leader denied Gaddafi's claims and said that "the great majority of Libyans respects Italians and has no intention of attacking diplomats or civilians." According to Sahd, Gaddafi encouraged the demonstration to scare Rome because prosecutors in the Italian capital have announced they will open an investigation in cooperation with Libyan authorities, fearing that "this will reveal the truth over what happened to the imam al-Sadr."
Posted by: Fred || 03/09/2006 00:00 || Comments || Link || E-Mail|| [6472 views] Top|| File under:
Egypt: More Muslim Brotherhood Arrests
The number of Muslim Brotherhood members arrested since last week, in the latest crackdown by the Egyptian authorities, has risen to 22. Among the latest member of the banned but tolerated group is Abdul Moneim Mahmud, 26, a leading figure in the brotherhood in the city of Alexandria. According to the movement's spokesman, Essam al-Aryan, the security forces on Tuesday made a threatening request to the parents of Mahmud to hand him over. He described this as a "new and dangerous intimidation strategy," aimed at striking the families of members.

In the past, arrests were normally made at night, with police bursting into the homes of the brotherhood members. But in recent blitzes, the security forces have stopped the Islamic militants in public places, including popular cafes in the capital, provoking fears that the authorities were taking a harsher line. In particular, Ayman Abul Ghani was arrested along with his wife when he went to collect his children from school in Nasser City on the outskirts of Cairo.
Posted by: Fred || 03/09/2006 00:00 || Comments || Link || E-Mail|| [6473 views] Top|| File under:
Africa Subsaharan
Uganda may try former Gitmo suspect
The Ugandan government is looking into whether Mr Jamal Kiyemba, 25, an Al Qaeda suspect deported from the US run Guantanamo Bay Prison in Cuba, can be tried in Uganda. Kiyemba, who desparately claims to be said he is British, was deported nearly a month ago after Britain rejected him citizenship.

The State Minister for Defence, Ms Ruth Nankabirwa, told Daily Monitor yesterday that the government was looking into whether the Uganda law could apply on him. "We are making inquiries to see whether there is sufficient evidence to have him prosecuted, freed or even benefiting from amnesty," Nankabirwa said.

Kiyemba is held by the Joint Anti-Terrorism Task Force in an unknown location. He was freed without warning two weeks ago as international pressure mounted on America to close the detention camp after a highly critical UN report on the treatment of prisoners there was released. The Americans transferred Kiyemba to Uganda after the British Government refused to help him.


"We don't want him. He's ucky!"

The Permanent Secretary to the Ministry of Foreign Affairs, Mr Julius Onen, defended the transfer saying Kiyemba is a Ugandan. "He had to be transferred here because he is a citizen," Onen said.

The Justice ministers were unavailable to comment on the legal process.
Human Rights campaigners in the UK are uncertain of Kiyemba's safety in Uganda and have called for his immediate return.


Safety didn't seem to be his biggest concern when he was tramping around in Pak-Land.

Having grown up with his family in the UK, Kiyemba feels more British than Ugandan, and had asked the UK government to help him return to his family.


"Please don't let them kill me!"

Despite being visited by MI5 (British secret service) agents in June 2002, who told Jamal that they consider him British and that he could return to the UK, the British government refused to intervene and on February 9, 2006 the Americans transferred Jamal to Uganda.

On the same day Home Secretary Charles Clarke issued an order indefinitely banning Kiyemba from entering the UK.


"Get out and don't bother coming back!"

Kiyemba was seized by the Pakistani military whilst driving with friends on March 19, 2002. He was interrogated by the Pakistanis and allegedly spent three weeks in an underground hole where US agents occasionally interrogated him.


"Hi Jamal, how's going down there?"

He was then handed over to the Americans and taken to an airfield outside Peshwar, then to Bagram Airforce Base and finally to Guantanamo Bay. Kiyemba claims the Americans forced him to confess to terrorist activities, and that MI5 interrogated him repeatedly, about British terror suspects and the jailed clerics Abu Hamza and Abu Qatada.


"They made me, guys, honest, I didn't rat youse out willingly!"

He is the second Ugandan to have been jailed in Guantanamo Bay after Abas Feroz, who was released early last year.
Posted by: Dan Darling || 03/09/2006 01:09 || Comments || Link || E-Mail|| [6475 views] Top|| File under:
Nigeria reacts to al-Qaeda claims
Here is a link to a ThreatsWatch piece I did on the situation in Nigeria about a month ago. The short answer is that the Ijaw are Christian but they are led by a Muslim convert and the situation is a little murky. I can't imagine the Ijaw getting in bed with al-Qaeda, but their Fearless Leader(TM) might know more than he lets on.

Islamic groups close to the al-Qaeda network have claimed responsibility for guerilla operations against foreign oil companies in the Niger Delta in Nigeria. In an apparent link between international jihadi groups and the ongoing unrest in the country, the groups' websites have published photographs of nine employees of the US petrol company, Wilbros, kidnapped on 18 February.

Their captors are militants who want foreign oil companies to abandon the area and ensure that a good percentage of the income from the industry goes to the local Ijaw ethnic group. "Photos of the Lions of Nigeria after having taken prisoner some Americans" runs the headline, with the following text: "Allah supports you oh Lions of Nigeria! These are the photos of the mujahadeen in Nigeria after the seizure of nine hostages from the US oil companies who rob the wealth of Muslim Nigeria and of the world. Subsequently, six of them were freed and they are Muslims while the American pigs remain in their hands."

The message refers to the release on 1 March of six of the hostages. The first to be freed was an elderly American, Macon Hawkins, who suffers from diabetes and was freed on his 69th birthday. After that, two Egyptian, two Thai and a Filipino workers were also released. Two American citizens and one Briton are still being held.

Al-Qaeda's attempts at interrupting strategic energy resources in "Muslim" countries were highlighted by a foiled attack on the world's biggest oil processing plant in Saudi Arabia late last month. Al-Qaeda has warned of further attacks on oil installations and Saudi forces later killed five suspected militants believed to be linked to the suicide bomb attempt.

Meanwhile, sources at the State Security Service (SSS) headquarters confirmed the news, adding that they were working on various variables ranging from political, religious to foreign connection and even the oil companies themselves. According to the sources, they were doing all these in order to cause disability in the country and portray Nigeria in bad light before the international community.

In another development, the Organisation of Petroleum Exporting Countries (OPEC), at its 40th ordinary meeting presided over by its President, Dr Edmund Daukoru, on Wednesday in Vienna, Austria, decided to maintain its current output of 28 million barrels per day after taking a look at market fundamentals.

Opec said, "Conference decided to maintain the current OPEC production ceiling of 28.0 million barrels per day for the time being, in order to contribute further to market stability and robust global economic growth, as well as maintain prices at levels reasonable to both producers and consumers.

"In taking this decision, the conference again confirmed the organisation's commitment to continuing to play its role in maintaining stability and ensuring that global markets remain adequately supplied at all times". The statement continued, "having reviewed the oil market outlook, the conference observed that world economic performance remains strong.

"The conference also noted that although all indicators show that the market is fundamentally well-supplied with crude oil and that commercial oil stocks in the OECD are at high levels, world crude oil prices remain volatile, these being driven by geopolitical factors and associated concerns regarding potential future supply disruptions as well as downstream bottlenecks, exacerbated by more stringent US fuel quality standards.

"These factors are reflected in the increased activity observed in the futures market and the pattern of disconnect between prices and commercial stock levels that has become apparent since 2004".
Posted by: Dan Darling || 03/09/2006 00:17 || Comments || Link || E-Mail|| [6476 views] Top|| File under:
Bangladesh
Bangla Bank, cops clueless about militants' funding sources
Two visiting US Treasury Department intelligence experts are assisting Bangladesh in detecting and routing sources and channels of funds to the Islamist militants. US Treasury Department's Financial Crimes Enforcement Network (FinCEN) Senior Research Analyst Mary Jo Melancon and Senior Intelligence Research Specialist Kristen J King, who arrived here last week, have already sat with Bangladesh Bank (BB) officials on Monday and Tuesday.

Today they will illustrate and orient a select group of police, judicial, customs and central bank officials to how FinCEN operates to safeguard the US financial system from abuses and crimes like terrorist financing and money laundering, BB sources said. The Washington-Dhaka high-level cooperation to clip the wings of the Islamist terrors comes concurrently with the recent captures of the top two JMB masterminds and the government's inability so far to unearth the sources and ways of their funds. While Melancon and King were discussing strategies with BB officials to detect and prevent terror financing on Tuesday, the foreign minister was briefing the foreign envoys on the situation following the arrests of JMB supremo Abdur Rahman and his second-in-command Bangla Bhai.
Posted by: Fred || 03/09/2006 00:00 || Comments || Link || E-Mail|| [6476 views] Top|| File under:
2,000 Muslim Men Protest Against Acid Attacks

About 2,000 men marched in Bangladesh's capital ahead of Wednesday's marking of International Women's Day to protest against acid attacks that permanently disfigure many women each year, organizers said. The protesters, including celebrities, teachers and students, carried placards and banners reading "Stop acid violence, respect women's rights" and "Throwing acid is a heinous crime." Dozens of female acid victims accompanied the marchers during Tuesday's protest.

"I urge all to stand by us so we can fight against such crimes," said Shirin Akter, 18, who was attacked by her spurned lover two years ago. "I am struggling hard to stand from the ruins of my devastated life. I wish no other woman becomes a victim like me."

A total of 268 people, mostly women, were attacked with acid last year in Bangladesh, a male-dominated, traditional society, according to the Acid Survivors' Foundation, which sponsored the rally. "We believe without men's active participation we will not be able to eliminate such heinous crimes," said Monira Rahman, spokeswoman for the foundation.

Most of the victims are women attacked by spurned lovers, but recently more men and children are being splashed with flesh-burning, agonizingly painful sulfuric acid in family arguments or disputes over property, Rahman told reporters.

The number of acid attacks has declined in the past few years, but they are still a serious threat to women, who comprise 75 percent of the victims, Rahman said. In 2002, 485 women were victims of acid attacks, while 420 cases were reported in 2003 and 322 in 2004, according to the foundation's statistics.

Rahman said legislation alone has not been able to contain the violence. Current laws allow a maximum penalty of death for attackers, she said. But read the next paragraph for a typical sentence.

On Tuesday, a court in southern Bangladesh sentenced a man to life in prison and fined him 100,000 takas (US$1,470; euro1,233) for throwing acid at a 13-year old girl, the United News of Bangladesh agency reported. The money will be given to the victim as compensation, it said. Zakir Hossain was found guilty by the court in Bhola district of throwing acid at the girl last year after she rejected his proposal to start a love affair, the report said. The area is 104 kilometers (65 miles) south of Dhaka.

"I am really shocked seeing the depth of such a serious social problem," Ramendu Majumder, a prominent actor, told the rally. "On behalf of all men, I want to pledge here to work for an end to the acid violence."

The foundation plans to organize similar rallies Wednesday in five district headquarters, while four partner organizations will hold rallies in 22 towns, Rahman said. Bangladesh's constitution guarantees equal rights for women. The prime minister and main opposition leader of the Muslim-majority country are women, but females are regularly subjected to abuse, human rights groups say.
Yeah, 2000 is a drop in the bucket, but we need to fan this spark of decency before it's trampled under the cloven hoof of Islamism.

Oh, and thanks for getting highlighting to show in Preview.

Posted by: Jackal || 03/09/2006 00:00 || Comments || Link || E-Mail|| [6477 views] Top|| File under:
Britain
Muslim jehadis land laptops in Brit jail!
Reports of Britain's Belmarsh Prison providing 1,000 pound laptops to 28 top terror suspects has invited the public's ire.

The move has been branded as "disgraceful" and as a dangerous waste of money, though authorities at Belmarsh say the computers are necessary to enable the suspects to prepare their legal defences.

According to The Mirror, critics of the proposal say that the 28,000 pounds would be better spent on upping security at the jail, which is about a third understaffed.

They have also expressed the fear that the laptops could be used for criminal activity, despite there being no internet access.

Among the prisoners likely to receive the laptops are the accused in the 21/7 attempted bombings in London, al-Qaeda suspects and members of the bullying Muslim Boys gang.

The laptops will be handed to prisoners this week for private use in their cells.

Hook-handed cleric Abu Hamza, 47, jailed for seven years last month for race hate and terror crimes, was given a laptop days after he arrived at the South London jail on remand.

The terror suspects are lodged in a special high-security unit at Belmarsh.
Posted by: tipper || 03/09/2006 10:14 || Comments || Link || E-Mail|| [6480 views] Top|| File under:
Caribbean-Latin America
Peru's dynasty-in-waiting prepares to deliver another anti-US president
One of Latin America's most extraordinary political families is poised to produce another of the continent's Left-wing authoritarian leaders with no love for Washington.

Ollanta Humala is one of two favourites to become Peru's next president, a role for which, to believe his mother, he has been groomed from birth.

"We have been preparing our children to take power since they were born," Elena Tasso has said of her eight progeny. "If the boys are not successful this time, then it will be the turn of the girls."

In fact two of her sons, Ollanta and Ulises, are standing as rivals in next month's presidential election and a third, Antauro, is running for parliament.

Faced with not one but two sons to support, the head of the family, Isaac, backs Ulises.

But the father's real enthusiasm is for the eccentric philosophy of "Etnocacerismo".

This racist creed, which Isaac founded, calls on indigenous Americans, whom he calls "coppers", to take on the "whites", and their sidekicks the "blacks", and keep the "yellows" at a safe distance.

"Isaac Humala should be investigated by child care agencies," said a former interior minister, Fernando Rospigliosi. "God only knows what he put into his children's heads during their formative years."

Whatever it was, it prompted his children to take radical action, although Ollanta, 43, is now coy about his own attitude to his father's philosophy.

"The new world struggle is not between the Left and the Right, it is between the globalisers and the globalised and Peru falls into the latter category," he said.

"We have to fight the pernicious effects of globalisation. I am a nationalist and anti-imperialist."

The former army colonel and coup leader is now only a few points behind the frontrunner for the April 9 elections, Lourdes Flores, in polls that underplay his support among the poor. His victory would usher into power yet another Latin American Left-winger hostile to the United States, like his friends Hugo Chavez in Venezuela and President Evo Morales of Bolivia.

He espouses a socialist agenda of nationalisation, xenophobia, (aimed mainly at America and neighbouring Chile), and, like Mr Morales, the legalisation of coca, the raw material for cocaine.

What exactly he would do in power is unclear but a plan to recover Peru's assets from foreign hands and banish neo-liberal economics enjoys huge support from the poor.

One of his first brushes with fame was achieved with Antauro when the two brothers led an unsuccessful military rebellion in October 2000.

Undaunted by his first failed effort at insurrection, Antauro tried again in January last year, taking over the town of Andahuaylas but then surrendering after the death of four policemen.

Antauro is still in prison but running for parliament on Ulises's ticket. These two now accuse Ollanta of "pandering to established political interests".

Ollanta's main rival for the presidency, Miss Flores, 46, is a Right-winger and the darling of the business elite and Lima's middle and upper classes.
Posted by: tipper || 03/09/2006 09:40 || Comments || Link || E-Mail|| [6478 views] Top|| File under:
Down Under
Gatton Tuperware Delivery Gone Bad.
Mid-air scare: bid to open plane door
A woman who tried to open a cabin door on a Virgin Blue flight has been arrested in Sydney. The 33-year-old woman from Gatton, west of Brisbane, was arrested after trying to open the cabin door during the Brisbane to Sydney flight last night, the Australian Federal Police said.

The woman was taken into custody after arriving in Sydney and charged with endangering the safety of an aircraft under the Crimes (Aviation) Act. She has been bailed and will appear before the Downing Centre Court in Sydney on April 4.


Shouldn't we grant her what she wanted? Out you go, lady!
Posted by: Besoeker || 03/09/2006 07:50 || Comments || Link || E-Mail|| [6479 views] Top|| File under:
Oz govt to consider deprogramming terrorists
Foreign Minister Alexander Downer says the Federal Government will consider the use of a technique to "de-radicalise" terrorists in Australia. Australian Federal Police Commissioner Mick Keelty says the Government would have to change its policy to allow the technique, where extremists are "deprogrammed" with the help of Muslim clerics. Mr Downer says the Government has not made a decision. But he says the program has worked successfully overseas.


Not that we've heard about here...

"In Europe, in the Middle East and certainly in Indonesia, those governments have made an attempt to persuade extremists and terrorists who've been held in prison to change their point of view and to understand it's not the Islamic way to kill, it's not the Islamic way to murder," he said.


Yeah. They see the light, then run off to Iraq for jihad when they're sprung.

Commissioner Keelty says the technique involves using respected clerics or people previously connected with terrorist organisations to convert extremists and provide information to police.
Posted by: Fred || 03/09/2006 00:00 || Comments || Link || E-Mail|| [6474 views] Top|| File under:
Europe
Dhimmi Watch : Muslims ask French to cancel 1741 play by Voltaire
Voltaire, given modern technology, could have been the Salman Rushdie of his day. Now Muslims not only want to censor criticism of Islam and Muhammad; they want the West to forget that such criticism has ever, ever been made in history. From The Wall Street Journal, via the Post-Gazette, with thanks to all who sent this in:

SAINT-GENIS-POUILLY, France -- Late last year, as an international crisis was brewing over Danish cartoons of Muhammad, Muslims raised a furor in this little alpine town over a much older provocateur: Voltaire, the French champion of the 18th-century Enlightenment.
A municipal cultural center here on France's border with Switzerland organized a reading of a 265-year-old play by Voltaire, whose writings helped lay the foundations of modern Europe's commitment to secularism. The play, "Fanaticism, or Mahomet the Prophet," uses the founder of Islam to lampoon all forms of religious frenzy and intolerance.

The production quickly stirred up passions that echoed the cartoon uproar. "This play ... constitutes an insult to the entire Muslim community," said a letter to the mayor of Saint-Genis-Pouilly, signed by Said Akhrouf, a French-born cafe owner of Moroccan descent and three other Islamic activists representing Muslim associations. They demanded the performance be cancelled.

Instead, Mayor Hubert Bertrand called in police reinforcements to protect the theater. On the night of the December reading, a small riot broke out involving several dozen people and youths who set fire to a car and garbage cans. It was "the most excitement we've ever had down here," says the socialist mayor....

Editors in France, Germany and elsewhere have explained their decision to reprint the drawings by pointing to principles enshrined in a statement often attributed to Voltaire: "I disapprove of what you say but I will defend to the death your right to say it." Voltaire said something similar, but the phrase was coined in 1906 by a biographer of Voltaire to sum up the French writer's views.

"Fanaticism," the play that stirred the ruckus in Saint-Genis-Pouilly, portrays Muhammad as a ruthless tyrant bent on conquest. Its main theme is the use of religion to promote and mask political ambition.

For Voltaire's Muslim critics, the play reveals a centuries-old Western distortion of Islam. For his fans, it represents a manifesto for liberty and reason and should be read not so much as an attack on Islam but as a coded assault on the religious dogmas that have stained European history with bloody conflict....

The night of the reading, riot police took up positions outside Saint-Genis-Pouilly's cultural center. An hour into the performance, the mayor got called out of the hall because of street disturbances. The mayor says the mood was "quasi-insurrectional," but damage was minor. Police chased Muslim youths through the streets.

Now that tempers have calmed, Mayor Bertrand says he is proud his town took a stand by refusing to cave in under pressure to call off the reading. Free speech is modern Europe's "foundation stone," he says. "For a long time we have not confirmed our convictions, so lots of people think they can contest them."
Posted by: anonymous5089 || 03/09/2006 14:50 || Comments || Link || E-Mail|| [6527 views] Top|| File under:
Fifth Column
Jimmuah Sez Run Away in Iraq
SEATTLE -- Former President Jimmy Carter criticized the war in Iraq on Wednesday, urging a troop drawdown as the United States enters its fourth year of conflict in Iraq. "It was a completely unnecessary war. It was an unjust war," said Carter, the 2002 Nobel Peace Prize winner. "It was initiated on the basis of false pretenses. All of those are true, but we can't just pre-emptively withdraw."


Next time we'll send an attack rabbit. The rabbit has more sense and more spine.

He urged the Bush administration to bring home as many troops as possible within the next 12 months. "The violence is increasing monthly," Carter said. "My prayer is we'll see some kind of democracy eventually evolve."


Why, it's even evolving right before your eyes. Three elections, constitution, government being formed, local and provincial governments, regional assemblies: looks like some semblance of democracy to any reasonable person, except for a progressvie.

His comments came at a news conference before a building dedication at the University of Washington.
Posted by: Steve White || 03/09/2006 09:13 || Comments || Link || E-Mail|| [6474 views] Top|| File under:
Cuban women dub US anti-Iraq war activist 'Mother Courage'
HAVANA: The Federation of Cuban Mothers on Tuesday expressed support of US activist Cindy Sheehan who lost a son in Iraq and campaigns against the US war there. "We send all our support to 'Mother Courage,'" upon learning of her arrest (Monday) as she protested outside her country's UN mission," Sonia Beretervide, of the federation, told the official National Information Agency.
Posted by: Fred || 03/09/2006 00:00 || Comments || Link || E-Mail|| [6490 views] Top|| File under:
Home Front: Politix
Tipping Point? Almost half of Americans have negative image of Islam
As the war in Iraq grinds into its fourth year, a growing proportion of Americans are expressing unfavorable views of Islam, and a majority now say that Muslims are disproportionately prone to violence, according to a new Washington Post-ABC News poll.

The poll found that nearly half of Americans -- 46 percent -- have a negative view of Islam, seven percentage points higher than in the tense months after the Sept. 11, 2001, attacks on the World Trade Center and the Pentagon, when Muslims were often targeted for violence.

The survey comes at a time of increasing tension; the wars in Afghanistan and Iraq show little sign of ending, and members of Congress are seeking to block the Bush administration's attempt to hire an Arab company to manage operations at six of the nation's ports. Also, Americans are reading news of deadly protests by Muslims over Danish cartoons depicting the prophet Muhammad.

Conservative and liberal experts said Americans' attitudes about Islam are fueled in part by political statements and media reports that focus almost solely on the actions of Muslim extremists.

According to the poll, the proportion of Americans who believe that Islam helps to stoke violence against non-Muslims has more than doubled since the attacks, from 14 percent in January 2002 to 33 percent today.

Posted by: Nimble Spemble || 03/09/2006 11:57 || Comments || Link || E-Mail|| [6474 views] Top|| File under:
India-Pakistan
Bush sends India nuclear request to Congress
The Bush administration on Thursday submitted to Congress its proposal to change U.S. law to allow the sale of nuclear technology to India, congressional sources said.

The sources told Reuters the administration wants the first of two needed legislative steps enacted by May, but said this would be difficult because the bill raises questions about an already complicated and controversial nuclear deal.

Approved in principle last July and confirmed in more detail last week by President George W. Bush and Indian Prime Minister Manmohan Singh, the agreement would end a three decades-old ban on U.S. civilian nuclear technology sales.

But it must first be approved by the U.S. Congress.

The 45-member Nuclear Suppliers Group, which oversees nuclear transfers, also must alter its regulations so foreign countries can supply India, whose rapid economic growth has created huge energy demands.

India is currently barred under U.S and international law from acquiring foreign nuclear technology because it refused to sign the nuclear Non-proliferation Treaty and developed nuclear weapons.

The U.S. approval would be a two-step approach, according to the congressional sources familiar with the India case and who were not authorized to speak publicly. Key sections of the legislation were made available to Reuters.

As a first step, the administration's proposal would exempt India from the Atomic Energy Act, which prohibits nuclear sales to non-NPT states, if Bush makes seven determinations.

These include India providing Washington with a "credible" plan for separating its civilian and military nuclear facilities and supporting international efforts to prevent the spread of nuclear enrichment and reprocessing technology.

Although Bush and Singh announced that India would place 14 of 22 civilian nuclear power reactors under international inspections to guard against weapons diversion, one congressional source said the data sent to Congress on this point was incomplete.

Daryl Kimball of the Washington-based Arms Control Association called the presidential determinations "minimal" and said they give the United States "virtually no leverage to ensure India fulfills its end of the bargain."

In addition to obtaining the Atomic Energy Act exemption, the administration must negotiate a nuclear cooperation agreement with India, which sources said could take a year.

That agreement must also be approved by Congress.

But the sources said the administration has proposed that instead of requiring lawmakers to vote in favor of the agreement, the accord would automatically take effect unless Congress moved to block it.

"They want us to change the law and give up the ability of having a higher standard for reviewing this unique agreement, one Congressional source said. "If the deal is so good, why are they so afraid of letting Congress consider it."
Posted by: john || 03/09/2006 21:14 || Comments || Link || E-Mail|| [6479 views] Top|| File under:
Pak to get an edge over India through economic superiority: Musharraf
ISLAMABAD, March 10(Online): President Gen Pervez Musharraf has said Pakistan will get an edge over India through achieving economic superiority rather than indulging in an arms race.

Addressing the launching ceremony of Center of Excellence for advance training and research for strategic needs at NESCOM Headquarters on Thursday President Musharraf said that we are well aware of our defense needs and would be utilizing all resources for making the defense of the country impregnable and will be making our weapons system more sophisticated.

The president said Pakistan is a peace loving country and we want cordial and friendly relations with all our neighbors and want to work for maintaining peace in the region.

He said we realize that in today's era it is not weapon superiority that makes the country strong but it is strong economy and prosperity of the people that contributes to making the nation strong. There fore we will not be indulging in an arms race with India but will achieve an edge over India by gaining economic superiority.

" It is knowledge which will take us ahead and raise Pakistan's statue in the eyes of the World comity", the president said..

The president said in order to achieve economic superiority the government would focus its budget spending on education and science and in this regard a budget of RS 20 billion have been earmarked for Higher Education Sector.

The president said we are committed to promoting Higher education in the country and lauded IT Minister Dr Atta ur Rehman initiatives in this regard. He added that we are also sensitive to the requirements for attaining scientific superiority in various disciplines.

President Musharraf said in order to make Pakistan strong in all frontiers we will also be conquering the space frontiers with the help of our close friend China.

He said that Pakistan would soon be sending its own astronaut into space with the help of China and talks in this regard have already been held with the Chinese President, who has agreed to help us out.

The ceremony was attended by Deputy Minister Planning Commission Dr Akram Sheikh, Chairman PAEC Dr Pervez Butt, Chairman KRL and Director General National Center for Physics Dr Riazuddin.
Posted by: john || 03/09/2006 17:00 || Comments || Link || E-Mail|| [6480 views] Top|| File under:
Students protest army operation in Waziristan
The Waziristan Students Federation (WSF) on Wednesday staged a protest demonstration against the ongoing military operation in North Waziristan tribal agency and appealed to the Supreme Court to intervene in the matter.

The protestors alleged that the operation was lunched to appease the United States, saying that the tribesmen had rendered sacrifices for stability and security of the country and establishment of peace in the region. They also rejected the presence of foreign elements in the tribal territory. "Security forces have been targeting innocent tribesmen and they have killed more than 100 people including women and children in their so called 'war against the terrorism,' they said.
Posted by: Fred || 03/09/2006 00:00 || Comments || Link || E-Mail|| [6471 views] Top|| File under:
Iraq
Aussie brigadier sez Zarqawi degraded in Iraq
AL-QAEDA insurgents in Iraq have sustained significant losses and their ability to mount effective attacks is steadily diminishing, according to Australia's top soldier in the Middle East.

Brigadier Paul Symon said while Iraq was going through an "awkward period" during the transition to a new government, the US-led coalition remained confident the country would not descend into civil war.

Interviewed in Baghdad he said military operations against al-Qaeda and its affiliates were proving to be "very effective" with the organisation led by Abu Musab al-Zarqawi now less agile and having to rely on much less-seasoned fighters.

"We are seeing an insurgency that is diminishing in effectiveness in its tactics and techniques. I think they have lost some of their better people," he said.

His comments came as Defence Minister Brendan Nelson visited Baghdad to meet Australian forces stationed there. He also held talks with his Iraqi counterpart Dr Sadoun Dulime, senior US commander in Iraq General George Casey and US envoy Zalmay Khalizad.

Dr Nelson, accompanied by Defence chief Angus Houston, flew in a US Blackhawk helicopter into the city's inter- national zone from Camp Victory, the big American base located near Baghdad's international airport.

After less than 24 hours in the city, Dr Nelson flew by C130 Hercules to Afghanistan where he spent three hours visiting the 200-strong Australian special forces group stationed in the country.

In central Baghdad Dr Nelson's party was met by ambassador Howard Brown and toured the new Australian Embassy, as well as the headquarters of the security detachment which provides protection for Australian officials.

Dr Nelson said the anecdotal evidence from Australian forces in Baghdad was that there had been some improvement in the security situation despite the surge in violence following the bombing of the golden mosque at Samarra last month.

Brig Symon told The Daily Telegraph the timetable for a phased withdrawal of coalition troops from Iraq would be directly linked to the emergence of a stable government in the country. Late 2007 was the "right aiming point" for a withdrawal of coalition forces.
Posted by: Dan Darling || 03/09/2006 00:26 || Comments || Link || E-Mail|| [6472 views] Top|| File under:
Israel-Palestine-Jordan
Abbas endorses Olmert in March 28 polls
ROME: Palestinian President Mahmoud Abbas said he endorses Israel's acting Prime Minister Ehud Olmert in elections this month. In an interview published Wednesday in Italian daily Corriere della Sera, Abbas said that Olmert's victory would be a positive outcome for the March 28 national balloting. "We'll respect the will of the Israeli people," he told the paper, adding, "I hope Olmert wins."

"I know him well. I believe that with him we could work in a productive way," said Abbas, who is widely known as Abu Mazen.
Posted by: Fred || 03/09/2006 00:00 || Comments || Link || E-Mail|| [6472 views] Top|| File under:
Middle East: Abbas To Meet With Austrian Chancellor Next Week
Embattled Palestinian Authority president Mahmoud Abbas is scheduled to visit Austria next week Tuesday for talks with Austrian chancellor Wolfgang Schuessel, who currently holds the rotating European Union presidency. After the meeting, Abbas - who is facing opposition from the new Hamas-dominated Palestinian parliament - his powers to appoint constitutional court members were repealed on Monday - will travel to Strasbourg for talks with members of the European Parliament.
Posted by: Fred || 03/09/2006 00:00 || Comments || Link || E-Mail|| [6475 views] Top|| File under:
Southeast Asia
Democratic system in Pak hijacked due to Western interference
Anwar Ibrahim has a brain fart


Democratic process has been hijacked in the Muslim world including Pakistan and Iraq due to intervention of European and American dictated policies depriving the people of their basic right to elect the democratic government.

"America should avoid the double standards regarding the democracy and avoid imposing its democratic pattern on the Muslim countries," said former deputy prime Minister Malaysia Anwar Ibrahim and Senator Professor Khurshid Ahmed while addressing a seminar held on "Democracy in Muslim world" organized by Institute of Policy Studies here on Wednesday.

Anwar Ibrahim said the democratic process in Pakistan had been hijacked for the last decades against the commitment that was made after the creation of Pakistan.

"Pakistan was established with clear commitment of freedom with initiative of good governance," he said adding the Quaid e Azam in the first speech to Constitutional Assembly maintained the establishment of Pakistan was a cyclonic revolution that will become the role model as rule of law.

"Now the corruption, bribe and nepotism are in vogue in Pakistan and have hampered the way of progress and flourishment of democracy," he said.

He maintained the America wanted to impose its set pattern of democracy overall Muslim world and was following the policy of electing the favorites that had barred the democracy to flourish.

"America on one side wants to bring democracy in the world and on the other side had deployed the troops in Iraq hijacking it and depriving the people from their right to elect the government," He said adding American ills are not acceptable to us.

He asked the Muslim world to make structural changes to bring peace and justice and prosperity in the Muslim countries and urged the Muslim world to establish the free, independent election institutions and judicial system.

He said the blasphemous caricatures were designed by the western media to raise outrage in the Muslims to prove their so-called theory upon the world that Muslim are extremists in the world and we should condemn them strongly.

"Present policy of Israel backed by USA is an attempt to deprive the Palestinians from their legal rights and no one should be surprised at the success of Hamas, as it is the representative party of Palestinians," he added.

He asked the Muslim countries to increase the education budget, as it would be fruitful to bring the democracy with the rise of literacy rate giving the awareness to the people.

Senator Professor Khurshid Ahmed aid the democracy was mandatory but the American and European model of democracy would not work out in the Muslim countries." It is not acceptable to us," he said.

"Democracy in Islam has distinctive character as it has permanent value framework and we can derive divine guidance from it," he said adding it gave the system to be based on law of equality.

He said feudalism, capitalism, bureaucracy and military intervention had become a stumbling block in the way of democracy in Pakistan that was a big challenge to our lives.

"There should be made structural changes to carry out democracy in the country," he said.
Posted by: tipper || 03/09/2006 10:20 || Comments || Link || E-Mail|| [6479 views] Top|| File under:
Syria-Lebanon-Iran
Iranian advisor: We'll strike Dimona in response to U.S. attack
By Yossi Melman, Haaretz Correspondent

If the United States launches an attack on Iran, the Islamic republic will retaliate with a military strike on Israel's main nuclear facility, an advisor to Iran's Revolutionary Guard said.

The advisor, Dr. Abasi, said Tehran would respond to an American attack with strikes on the Dimona nuclear reactor and other strategic Israeli sites such as the port city of Haifa and the Zakhariya area.

Haifa is also home to a large concentration of chemical factories and oil refineries.

Zakhariya, located in the Jerusalem hills is - according to foreign reports - home to Israel's Jericho missile base. Both Israeli and international media have published commercial satellite images of the Zakhariya and Dimona sites.

Abasi, a senior lecturer at Tehran University, was quoted in the Roz internet news site, identified with reform circles in Iran.

Iranian affairs experts believe Abasi's statements are part of propaganda battle being wages by all sides - including Israel and Iran - in the lead up to next months United Nations Security Council debate on Iran's nuclear program.

At this stage, the possibility that sanctions will be leveled at Iran are extremely low.
Posted by: anonymous5089 || 03/09/2006 11:38 || Comments || Link || E-Mail|| [6492 views] Top|| File under:
EU keen to buy Iran gas despite nuclear row
The EU is keen to start buying gas from Iran to diversify supplies away from Russia, despite a European Commission freeze on Iran gas talks due to the international row on Tehran's nuclear ambitions.

Iran is slated to ship 7 billion to 10 billion cubic metres of gas a year to the EU from 2011 under the so-called Nabucco project, which plans to build a pipeline running from the Turkish-Iranian border to Baumgarten, Austria.

Iranian gas export chief Roknoddi Javadi last week predicted that an initial agreement for 3 billion to 5 billion cubic metres will be signed with the European Nabucco consortium this year.

"The daily volume and the method for exporting gas are some of the subjects for discussion," he said in the last edition of Iran's Oil Industry Facilities magazine. "An agreement for this can be signed in 2006."

The Nabucco consortium belongs to five private European firms led by Austria's OMV, with Azerbaijan, Egypt and Iraq sketched in as other potential suppliers on top of Iran.

The pipe would bring in 31 billion cubic metres of gas, with 15 billion siphoned off to Turkey, Bulgaria, Romania and Hungary and the rest sold across Europe via the Baumgarten hub.

The EU has funded the Nabucco feasibility study and given verbal backing for the scheme but is not involved in the consortium's negotiations with individual suppliers.

The Austrian government is giving more concrete support, by preparing legislation to give Nabucco exemptions from an EU law guaranteeing access to pipelines for third parties - such as other EU companies or countries.

The exemption is set to give the consortium "exclusive rights" to run "a big part of the capacity only for their needs" an Austrian economy ministry official said, adding that exclusivity is needed to help Nabucco secure bank loans for the €4.6 billion investment.

Commission freezes Iran gas talks
Iranian diplomats indicated the commission shelved 2002 plans to sign a trade agreement and to open an energy cooperation office in Tehran, following the eruption of the International Atomic Energy Agency (IAEA) dispute on nuclear power in 2003.

"They are quiet, not doing anything, not going ahead. They have put everything behind this IAEA discussion," Iranian envoy to the EU, Mohammed Rezayat told EUobserver. "Later, they will understand that this kind of political obstacle will harm their economy."

He explained that Pakistan, India and China are much more active in terms of developing new Iran gas links to Asia, but he added that Brussels and Tehran have a long history of good relations that should see them past the IAEA blip.

"This problem is temporary. The IAEA situation may come to a good conclusion and the negotiations will begin again," he said.

Mr Rezayat defended Iran's right to develop nuclear power in order to stave off an energy crisis when the country's oil and gas resources run out in 30 or 40 years' time .

"Then we would have to come to the EU and other countries and beg for energy," he said.

The Iranian envoy indicated Tehran could be a trustworthy energy partner for Europe, despite cultural differences between the two powers as seen in Iranian protests over the Danish Mohammed cartoons.

"What you accept in your society, may not necessarily be accepted in other countries. Insulting the prophet cannot be called democracy," he said.

"[But] If you make an agreement to sell gas for 20 years you cannot turn it off saying you have been insulted. It doesn't work like that."

Green paper to call for new suppliers
Iranian gas fits in with the EU's new energy supply diversification strategy, with the commission set to call for new "memorandums of understanding" on energy with Caspian Sea and Middle East producers in a landmark green paper on Wednesday (8 March).

Russia currently provides 25 percent of EU gas consumption, but confidence in Russian energy flows were shaken when Gazprom turned off the tap to transit state Ukraine in January.

Iran has the world's second largest gas reserves after Russia, with 27 trillion cubic metres of gas in the ground and in the Caspian Sea.

"This is another way to try and get Caspian gas to Europe while avoiding the Gazprom system," International Energy Agency gas expert Daniel Simmons said.

"There would not be so much interest in Nabucco if other companies were allowed to export gas from Russia - there is a lot of interest in diversifying away from Gazprom's monopoly."
Posted by: mumbles || 03/09/2006 02:33 || Comments || Link || E-Mail|| [6471 views] Top|| File under:
Syria: Muted Celebrations Greet Baathist Takeover Anniversary
In Syria the traditional pomp, ceremony and military parades for the anniversary of the 8 March 1963 revolt that brought the Baath party to power gave way to more subdued celebrations on Wednesday. For opponents of President Bashir al-Assad's government, Wednesday marked the 43rd year of state emergency rule. According to local observers the government decided to tone down the anniversary celebrations because of Syria's difficult position in international relations.

First Syria suffered the humiliation of having to withdraw its troops from Lebanon last April ending a presence which had lasted for 30 years. Since then Damascus has been under pressure to co-operate with a UN investigation into the assassination of former Lebanese premier Rafik Hariri. Several top Syrian secutity officials have been implicated in the 14 February 2005 killing of Hariri and 20 others in a Beirut bomb blast.

It is precisely this state of affairs that obesrvers believe may push the government to ease the state of emergency restrictions, as a move to appease the government's critics both at home and abroad. This could be followed by the introduction of reforms to the country's autocratic system of government, a necessary condition if Syria is to benefit from European Union development assistance and other international aid and co-operation. Opposition groups have organised a rally for Thursday in front of the main law court buildings in Damascus to protest against human rights abuses in the country.
Posted by: Fred || 03/09/2006 00:00 || Comments || Link || E-Mail|| [6473 views] Top|| File under:
Lebanon: International Hariri Tribunal Up And Running By June
An internatonal tribunal based either in Vienna or Geneva will be created by June to try suspects in the assassination of former Lebanese premier Rafki Hariri, a Saudi newspaper said Tuesday. The daily ash-Sharq al-Aswat cited unidentified sources close to a United Nations commission of inquiry into the Hariri case. The tribunal would cost an estimated 100 million dollars to operate and would be presided by a judge from one of three countries - Belgium, Britain or Switzerland - while the deputy head will be Lebanese, the report said. According to the Saudi daily, UN officials will name the members of the tribunal in agreement with the Lebanese authorities. UN secretary general Kofi Annan's legal affairs counselor, Nicolas Michel, is expected to visit Beirut to try to finalise the issue in the next few weeks, it said citing the sources.

In another report on Tuesday, Beirut's Daily Star, questioned whether the 100 million dollars mentioned were enough to cover the tribunal's expenses. One way travelling costs for each witness alone would amount to 3,000 dollars, the Daily Star said, estimating that many such trips are envisaged. The UN is trying to convince the EU and specifically France, Britain and Germany to foot the bill, the Lebanese newspaper said. Last Friday, two Lebanese judges, Ralph Riyashi and Shukri Sader travelled to New York for talks with Michel at the UN's headquarters in connection with the setting up of the tribunal while the UN commission head Serge Brammertz is expected to visit Damascus to arrange the questioning of some Syrian security officials implicated in Hariri's killing.
Posted by: Fred || 03/09/2006 00:00 || Comments || Link || E-Mail|| [6477 views] Top|| File under:
Terror Networks
Osamanauts set up shop online
Al-Qaeda sympathizers are using Orkut, a popular, worldwide Internet service owned by Google, to rally support for Osama bin Laden, share videos and Web links promoting terrorism and recruit non-Arabic-speaking Westerners, according to terrorism experts and a survey of the sites.

Most jihadist message boards on traditional websites are in Arabic and require users to know someone connected with the boardbefore they can gain access. Social networking services such as Orkut, Friendster and MySpace, however, allow users to create personal profiles and associate with "communities" based on shared interests. After users join one of these services, they have access to the forum postings in any public community.

These popular Internet services can be used for everything from publicizing a garage band to finding dates to connecting supporters of democracy — or terrorism.

Reporters Without Borders, a press freedom advocacy group, notes in a recent report that Internet use has grown faster in Iran than in any other Middle Eastern country, largely because of its political potential. "Weblogs are much used at times of crisis, such as during the June 2003 student demonstrations, when they were the main source of news about the protests and helped the students to rally and organize," the group's report says.

Militants, too, are flourishing on websites. On Orkut, at least 10 communities are devoted to praising bin Laden, al-Qaeda or jihad (holy war) against the United States. They can be found easily through a simple English-language search of the site. The largest bin Laden community has more than 2,000 members, according to Orkut's tracking data, available on the site. It has a link to the site of the Islamic Army in Iraq, the group that claimed responsibility for and released a video of a bombing Dec. 2 that killed 10 Marines in Fallujah.

"They're one of the largest insurgency groups in Iraq today," says Rita Katz, director of SITE Institute, a Washington non-profit that tracks terrorist activity online for government and private clients, including the Department of Homeland Security. SITE gathers data by infiltrating and monitoring message boards and other sites that terrorism supporters frequent.

English-speaking visitors to the sites can find videos of attacks, see pictures of dead U.S. soldiers and read an English translation of the Iraq-based wing of al-Qaeda's latest communiqué before it is available in English anywhere else, Katz says. "We know for sure that al-Qaeda is trying to recruit as many as possible from the Western societies, not people who look like Arabs," she says. "This is a good place to be if you want to recruit people like that."

Translated communiqués from al-Qaeda in Iraq have been appearing, four or five at a time, on a message board forum within an Orkut community since Dec. 26, Katz says. When al-Qaeda's operation in Iraq officially started calling itself the Mujahedin Shura Council on Jan. 15, she says, updates on the forum reflected the change.

Google, which operates Orkut, says it tries to balance the free flow of information against the appearance of objectionable material by keeping intervention to a minimum. Google spokeswoman Debbie Frost says the service may remove obscene, defamatory or otherwise objectionable material from Orkut sites "but has no obligation to." Frost did acknowledge that Google deleted some terrorism-related content that violated Orkut's published terms of service after USA TODAY inquired about it.

"It is a very fine line to walk sometimes," says Paul McMasters, a free speech expert at the Freedom Forum in Arlington, Va. "But our tradition under the First Amendment is always: Come down on the side of more speech, not less speech."

In any case, says Kurt Opsahl, a staff attorney with the advocacy group Electronic Frontier Foundation, the sheer size of the Internet makes it "simply impossible to monitor all the communications that get posted."

Orkut, which claims 13 million members, is particularly popular overseas, notably in Iran and Brazil. Iranian traffic was curtailed in January when the government banned Orkut and several popular blogging tools that carried anti-government content, Reporters Without Borders noted.

Despite Iran's actions, Orkut's size offers a measure of protection from outside interference that attracts terrorism sympathizers. "It's difficult for Saudi Arabia, for example, to censor that whole website" because so many citizens use it for legitimate purposes and would notice if it were shut down, Katz says. Orkut users who are members of communities such as "Al-Qaeda" and "Jihad Videos" take advantage of this to trade information as well as to provide links to other radical websites.

More than half of Orkut's users claim, upon registration, to be ages 18-25, and more than 75% say they are under 35, according to the service's tracking data. Some experts see the communities fostering an environment that reinforces radical beliefs among young people. "You are creating what I call a virtual community of hatred and seeding these ideas very early," says Jerrold Post, director of the political psychology program at George Washington University in Washington, D.C.

Others note that the technology makes possible some free speech in oppressive countries and say that will ultimately foster democracy. "You've got to remember the entire picture," says Jim Harper, Director of Information Policy Studies at the Cato Institute, a libertarian think tank in Washington. "The technology allows more good from the good people than bad from the bad people. It has immense positive consequences."

"I think the knee-jerk response will be to blame the messenger," says Bruce Hoffman, director of the RAND Institute's counterterrorism center. "But the jihadists are already using the Internet," he says. "The real issue is how we counter these messages of hate and radicalism."
Posted by: Dan Darling || 03/09/2006 00:57 || Comments || Link || E-Mail|| [6474 views] Top|| File under:
Osama Bin Laden will never surrender, says ex-jihadi
A Saudi Muslim scholar who spent years with Arab jihadis in Afghanistan said he knows Osama bin Laden well and that the Al Qaeda leader would never surrender, according to a report published Wednesday. "He will never surrender because he seeks death and yearns for it," said Musa al-Qorni in an interview with Saudi-owned pan-Arab newspaper Al-Hayat.

He added that he believed bin Laden, the mastermind of the September 11, 2001 attacks against the United States, is at present under the sway of the "Egyptian jihad group" led by Al Qaeda's second-in-command Ayman al-Zawahiri and acts according to its plans. Qorni said he and others tried to convince bin Laden when he was in Sudan in the mid-1990s to come back to Saudi Arabia and "lead a normal life", but that the Saudi-born militant snubbed them and returned to Afghanistan.


I was thinking about this very subject yesterday, and started to write on it. Naturally, with such an interesting idea, I was interrupted and couldn't get back to it.

I think we've seen enough ferocious bad guyz by now to have a pretty good statistical feel for their actions when cornered. Some are assisted from the gene pool without being given the opportunity to demonstrate their "yearning for death," notably by being helizapped, so they can be dropped from the equation. Udai and Qusay fought it out to the bitter end. In Soddy Arabia they tend to shoot it out to the bitter end — one wonders, in fact, if they're given a choice in the matter.

But Sammy was found cowering in the receiving end of an outhouse and gave up. Abu Zubaydah was wounded and gave up. Khalid Sheikh Mohammad was captured in his underwear. Ramzi bin al-Shibh let the minions do the shooting, then gave up. Abdur Rehman gave up, complaining that his human rights had been violated when RAB turned off the water. Bangla Bhai managed to set fire to himself, but then he gave up. Abu Faraj al-Libbi? Captured. Mustafa Setmarian Nasar, ditto. Abd al-Hadi al-Iraqi, captured. Hambali, captured. Hassan Ghul, captured. Mohammed Naeem Noor Khan, captured. Ahmed Khalfan Ghailani ("Foopy"), also captured. Louai Sakra, captured.

Are we getting the impression that "You'll never take me alive, coppers!" only applies to the lower ranks? I think that when Binny's finally cornered his feet will turn out to be the same fine grade of clay as Sammy's. Same with Zawahiri, and same with Zarqawi. You heard read it here first.
Posted by: Fred || 03/09/2006 00:00 || Comments || Link || E-Mail|| [6497 views] Top|| File under:
Who's in the News
90
[untagged]
Bookmark
E-Mail Me
The Classics
The O Club
Rantburg Store
The Bloids
The Never-ending Story
Thugburg
Gulf War I
The Way We Were
Bio
Merry-Go-Blog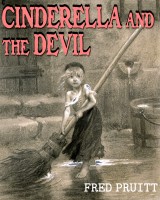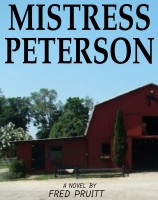 On Sale now!


A multi-volume chronology and reference guide set detailing three years of the Mexican Drug War between 2010 and 2012.

Rantburg.com and borderlandbeat.com correspondent and author Chris Covert presents his first non-fiction work detailing the drug and gang related violence in Mexico.

Chris gives us Mexican press dispatches of drug and gang war violence over three years, presented in a multi volume set intended to chronicle the death, violence and mayhem which has dominated Mexico for six years.
Click here for more information


Meet the Mods
In no particular order...


Steve White
Seafarious
Pappy
lotp
Scooter McGruder
john frum
tu3031
badanov
sherry
ryuge
GolfBravoUSMC
Bright Pebbles
trailing wife
Gloria
Fred
Besoeker
Glenmore
Frank G
3dc
Skidmark
Alaska Paul



Better than the average link...



Rantburg was assembled from recycled algorithms in the United States of America. No trees were destroyed in the production of this weblog. We did hurt some, though. Sorry.
3.235.60.144

Help keep the Burg running! Paypal: