General Says He's Hopeful About War Against Taliban
Written by John Burns, so it's worth a look.

KABUL, Afghanistan -- Less than 12 hours after NATO troops in Afghanistan defeated an ambitious attempt by the Taliban to storm a provincial capital in the far southwest, killing dozens of the fighters, the top American commander in the country urged doubters Sunday to believe that the war against the Taliban would be won.

The commander, Gen. David D. McKiernan, who leads more than 65,000 troops from about 40 foreign countries, including 33,000 Americans, said at a news conference in Kabul that there had been "too many" reports in the media recently asserting that the foreign forces and their Afghan allies were losing the war. "I absolutely reject that idea, I don't believe it," the general said, adding: "It is true that there are many places in this country that don't have an adequate level of security. We don't have progress as even and as fast as any of us would like. But we are not losing in Afghanistan."

At another point, he was more emphatic. There are major challenges facing the war effort, he said, "But we will win."
Continued on Page 49
Posted by: Steve White || 10/13/2008 00:00 || Comments || Link || E-Mail|| [10798 views] Top|| File under:
Caribbean-Latin America
Russia offers nuke cooperation to leftist Venezuela
As part of its growing hostile policy toward the United States, Russia is offering nuclear technology to the leftist regime of Hugo Chavez in Venezuela, according to U.S. officials.

The nuclear deal was made public by Chavez on Venezuelan television Sept. 28 following his trip to Russia. Noting his strong friendship with Russian leader Vladimir Putin, Chavez stated that "In Venezuela we are certainly interested in developing nuclear energy, obviously for peaceful purposes."


The IAEA will of course appoint Mr. Magoo as watchdog, just as in Iran ...

Chavez then joked that his interest in nuclear technology has nothing to do with an atomic bicycle that has a bomb hidden in the back wheel near the chain, but that the "yankees" were unable to find. "We are talking about nuclear energy for peaceful purposes, for medical use, and for generating electricity," he stated. "Brazil has nuclear energy."


The Brazilians aren't crazy ...

According to Chavez, former Venezuelan dictator Perez Jimenez set up a nuclear reactor in Venezuela, but the project was discontinued due to "yankee pressure."

"Brazil has nuclear reactors as does Argentina. Venezuela will have its reactor too," he said. "Putin announced to reporters that Russia is ready to help Venezuela develop nuclear energy for peaceful purposes and we already have a commission working in this respect."

The potential transfer of nuclear technology to Venezuela is an indication that Venezuela's leftist regime will secretly develop nuclear weapons, following the pattern of denial and deception used in the past by North Korea for its arms program and currently being used by Iran for its nuclear arms program.


Look into Pooty Poot's soul now and tell us what you see.
Posted by: Alaska Paul || 10/13/2008 15:07 || Comments || Link || E-Mail|| [10794 views] Top|| File under:
Europe
Magazine says arrested Iranian businessman was German spy
An Iranian businessman arrested a week ago in Germany on suspicion of illegal exports to Iran was a valued agent of the German foreign intelligence service BND, a German news magazine reported on Saturday. Prosecutors had advised the BND before the arrest they had no choice but to detain the man, 61, who had the code name Sindbad, because of suspicions that he was supplying equipment needed to make Iran's Shabah missiles, German news magazine Der Spiegel said.

In a story to hit the streets in its Monday issue, the magazine said Sindbad's intelligence deliveries to Germany included photographs of tunnel-drilling machinery, details of secret warehouses and up-to-date reports on Iranian missile development work. His intelligence had been so good that the BND was even concerned he might be a double agent hoodwinking the West on Iran's orders.

Prosecutors announced Wednesday they had detained the man, who has dual Canadian and Iranian nationality, on October 5 on suspicion of breaching a German ban on export of militarily useful goods.

The magazine said Germany was not just concerned about losing a spy who had served the country for a decade and had been paid 1 million euros ($1.4 Million) but also about potential tension with Teheran. In addition, the BND feared the Iranians would try to assassinate the man in revenge if he were freed from prison in Germany, the magazine reported.
Posted by: ryuge || 10/13/2008 10:05 || Comments || Link || E-Mail|| [10796 views] Top|| File under:
Great White North
Letters show anger of Canadian terrorism suspect
After he settled in Montreal from his native Tunisia in the 1990s, Abderraouf Jdey appeared outwardly to be successful, obtaining a university degree and gaining Canadian citizenship. But in his heart, he seethed at his inability to find a proper job in Canada. Resenting the Western world, the Americans, the Jews, he found solace in the extremist ideology of al-Qaeda. A peek into the embittered mind of one of the world's most wanted terrorism suspects can be found in two declassified letters said to have been written by Mr. Jdey that are posted on the website of a U.S. counterterrorism centre.

The letters are from the so-called Harmony database, a collection of al-Qaeda documents seized by U.S. forces. Starting in 2005, some have been declassified and analyzed by the Combating Terrorism Center, a branch of the U.S. Military Academy at West Point. "Like other revolutionary ideologies that have emerged throughout history, the idea of al-Qaeda ... has considerable appeal for those alienated by the penetration of global capitalism or those who feel victimized by corrupt, indifferent rulers," the Center said in a report stemming from the documents. "The importance of al-Qaeda's myth-making machinery cannot be underestimated."

Mr. Jdey, whose name is also transliterated as al-Jiddi or al-Jaddi, is 43 and is also known as Farouq al-Tunisi. He obtained Canadian citizenship in 1995. The U.S. government posted a $5-million reward for his capture after a martyrdom letter and video messages from him were found in the Kabul home of Osama bin Laden's military lieutenant.

The Jdey letters were posted last fall, but have attracted little attention. The first of the letters posted by the West Point centre is undated and addressed to fellow Muslims. In it, Mr. Jdey railed about "the Jewish media" and the failure of Western-educated Arab politicians to lift their countries out of post-colonial poverty. "Thank Allah for saving me and guiding me on the right path," he wrote. "I found incomparable blessings and peace, especially after I joined jihad."

He was also soured by his difficulties in the job market, a common occurrence among North African newcomers to Quebec. "When I arrived in Canada, I searched for work. I found many job opportunities, but the most important were closed. Others were dirty jobs reserved for immigrants," he wrote. "The social and economical life in North America is a jungle governed by ferocious beasts, represented by Jews and their allies." Mr. Jdey came to Canada as an immigrant. The letter says he lived in Canada starting in December of 1991, even though Canadian immigration records say he arrived in Montreal in April. The letter also says he enrolled in geology at the University of Quebec in Montreal.

The second letter, also addressed to his Muslim "brothers," dates from December, 1999. On the Arabic-language original, a handwritten note in English can be seen, presumably by a U.S. analyst. "Very inflammatory and hatred letter [sic] needs further translation," it said. In the document, Mr. Jdey tried to explain how he became a prospective jihadist. "After reviewing the materialistic infidel Western intellect, and Arab secular experiments and other ideologies and ideas, I realized that Islam is the right ideology for mankind. I travelled a long way to reach this conclusion." He added: "I pledged to Allah not to abandon the cause of jihad, and to sacrifice myself for the Almighty Allah."

Muslims have always been targeted by "the Jews, the Crusaders and their allies," he wrote. "They meet in their laboratories (United Nations and black house of America [White House] and others), to cook their poisonous plans." He quoted Omar Abdel-Rahman, the Egyptian-born cleric serving a life sentence in the United States for conspiracy in the 1993 World Trade Center bomb attack, urging other Muslims to attack Americans and their allies. "Destroy their economy, burn their companies, destroy their interests, sink their ships, shoot down their airplanes, kill them on the ground, on the sea and in the air."

The report of the U.S. commission probing the Sept. 11, 2001, attacks says Mr. Jdey was to be part of a second wave of suicide hijackings, but backed out. He is believed to have left Canada in November of 2001.
Posted by: ryuge || 10/13/2008 03:52 || Comments || Link || E-Mail|| [10797 views] Top|| File under:
India-Pakistan
Taliban 'infiltrating Pakistan cities'
FEARS over the "Talibanisation" of Pakistan's major urban centres rose sharply yesterday after a warning from one of the country's most powerful leaders that 400,000 militants had infiltrated Karachi, the teeming port city vital to bringing in supplies for coalition forces in Afghanistan.

At the same time, nervous traders in the Punjab city of Lahore, the former capital of the Mughal empire that has long been regarded as a beacon of cultural freedom in the region, were reported to be setting fire to "immoral" videos and CDs after receiving warnings from the Taliban against such stock.

The action follows the bombing of several fresh fruit juice bars in the city after the owners ignored warnings to stop allowing boys and girls to "indulge in immoral acts" on the premises. Such "immoral acts" generally amount to no more than enjoying a juice together, but have apparently caused offence to the Taliban.

Both cities are far from the battlegrounds of the Federally Administered Tribal Areas and the North West Frontier Province, which have been the main targets for the fast-encroaching militancy. Nervousness about the Talibanisation of both cities is seen as a reflection of how rapidly the jihadis are advancing into key urban areas.

Particular concern centres on Karachi, a city of between 15 and 17 million people that gained notoriety for the abduction and murder by militants of The Wall Street Journal reporter Daniel Pearl. It is Pakistan's business capital and major port. Military supplies vital for the war against the Taliban are brought into Karachi, and then sent by road through the NWFP to Afghanistan.

The city has immense strategic significance. But Altaf Hussein, leader of the Muttahida Quami Movement, the party that controls Karachi and is allied to the Pakistan People's Party coalition Government that rules Pakistan, warned it was heavily infiltrated, saying: "More than 400,000 Afghan nationals have arrived in the city, fully equipped with the latest automatic weapons."

Mr Hussein, who lives in exile in London but maintains his grip on the MQM members who run Karachi, said his followers were gearing up to defend the city.

Mr Hussein's warning follows other indications of Taliban encroachment, with many militants displaced from the fighting in the tribal areas reportedly migrating to the metropolis. Much of the growing militancy in Karachi is believed to be centred on the estimated 2000 illegal madrassas operating in the heavily populated western districts that are a hotbed of support for the Taliban.

"Save our city from Talibanisation" slogans have been daubed on walls in Karachi.

And reports yesterday said "the Talibanisation of Lahore had begun", with The News newspaper claiming traditionally robust traders in the city of more than 10 million people were unwilling to confront the Taliban. "This acquiescence, this formal display of obsequiousness, is a real eye-opener," the paper said, saying the local traders' organisation was showing itself to be "impotent against the Taliban" and the threats being made.

Amid the fears of jihadi militancy encroachments into major urban areas, some of the heaviest fighting seen so far in the tribal areas was reported yesterday, with Pakistan's security forces claiming to have killed more than 50 militants in a single day in two key battleground regions -- Bajaur and Orakzai. In the attack on Orakzai, it was claimed helicopter gunships bombed a meeting of militants linked to al-Qa'ida, leaving 35 militants dead.

Despite fierce protests from Pakistan, US Predator drones again violated Pakistani airspace to attack targets in North Waziristan, bringing to 12 the number of such incursions in the past few weeks. Four people -- claimed by Pakistan to have been civilians -- died in the latest raids. The US rarely confirms or denies such attacks. Pakistani leaders criticise the strikes as violations of sovereignty, but the protests have had little effect on the anti-terror alliance between the two nations.

Reports yesterday said Pakistani tribesmen were raising armies to battle al-Qa'ida and Taliban militants close to the Afghan border -- a move encouraged by the military in Islamabad and hailed as a sign its offensive in the tribal areas was succeeding. The extremists are increasingly targeting the tribal militias, an indication they believe the private armies to be a threat.

By encouraging the private armies, or lashkars, the Government is exploiting local resentment against foreign and Pakistani extremists in the area, considered a likely hiding place for Osama bin Laden and other al-Qa'ida leaders.
Posted by: tipper || 10/13/2008 11:39 || Comments || Link || E-Mail|| [10798 views] Top|| File under:
Iraq
Iraqi government in biggest ever sale of oil assets
BP, Shell and ExxonMobil are all expected to attend a meeting at the Park Lane Hotel in Mayfair with the Iraqi oil minister, Hussein al-Shahristani for the first round of bidding for new contracts. Access is being given to eight fields, representing about 40 per cent of the Middle Eastern nation's reserves. It is the first time since the 2003 US-led invasion that the contracts have been released.

The sale is likely to spark debate over whether the overthrow of Saddam Hussein was part of a "war for oil" that has now delivered strategic Iraqi reserves into the hands of western multinationals. As security improves, Iraq is trying to bring in foreign companies to help increase crude output from the current 2.5 million barrels a day to 4.5 million barrels a day by the end of 2013.

Iraqi Oil Ministry spokesman Assem Jihad said the purpose of the London meeting was to present the oil companies with the forms of the contracts and with data and details for fields being offered. "In light of these information, the companies will be in a better position to submit their bids which are planned to be approved by next summer," he said. The ministry will give the companies a six-month timetable from the receipt of data and other details to submit bids for a 20-year contract.
Posted by: ryuge || 10/13/2008 04:11 || Comments || Link || E-Mail|| [10793 views] Top|| File under:
Israel-Palestine-Jordan
Israel to allow 700 additional armed PA troops into Hebron
The Palestinian Authority is expected to deploy a battalion of security forces to the West Bank city of Hebron Friday, Palestinian sources said Sunday. The move will be coordinated with Israel, and the 700 troops will handle security operations among the city's Palestinian population.

Israeli security forces confirmed an agreement is in the works, but said the Palestinian timetable is somewhat optimistic. If the Palestinian sources are correct, the troops will move into their new quarters Friday, which falls during the intermediate days of the Sukkot holiday - when thousands of Israeli Jews are expected to visit the Israeli-controlled territory in Hebron, especially the Cave of the Patriarchs.

The armed battalion is the second unit of the Palestinian National Security Forces to undergo American training in Jordan, under the supervision of the U.S. security coordinator in the region, Lt. Gen. Keith Dayton. It has 650 to 700 soldiers and officers, and 150 vehicles.

Samih al-Sifi, the commander of the security forces, said the deployment does not mean the Palestinian Authority is taking security responsibility for the Palestinian part of Hebron. He said Israel authorized the PA to restore order and security in the city but that there would be no wide-scale operations, only focused ones. He said the operations would begin only after Sukkot, on October 22.

Some 600 to 700 Palestinian police generally patrol Hebron, and doubling that number - especially since the new troops are well-trained - can be expected to improve the PA's hold on the city.

Posted by: Fred || 10/13/2008 00:00 || Comments || Link || E-Mail|| [10803 views] Top|| File under: Palestinian Authority
Southeast Asia
Indonesia marks sixth Bali bombing anniversary
Survivors, relatives of the victims and government officials on Sunday marked the sixth anniversary of the deadly bombings on the Indonesian resort island of Bali.

The attack, blamed on the Jemaah Islamiyah network, claimed the lives of 202 people from 22 countries. Australia, which for years saw Bali as its playground, had the most victims, with 88. Australian ambassador Bill Farmer read a statement from Prime Minister Kevin Rudd during a ceremony attended by some 100 people at the Australian consulate on the resort island. "The 12 October 2002 tragedy shocked Australia. For those who lost loved ones, life will never be the same," Rudd said in a statement.

"We think of the families and friends of the victims. Our thoughts and sympathies will always be with them," he added. Tearful mourners took turns placing bouquets of flowers at a wooden cross memorial built by victims' families at the Australian consulate in the Balinese capital Denpasar. Rudd praised Indonesia for the crackdown it carried out in the wake of the worst terror attack in the region.

"We can be proud that the partnership between Indonesia and Australia is the strongest it has ever been," he said. Farmer added that it was hoped terrorists would continue to be brought to justice. The anniversary was held amid a promise from the Indonesian government that the three key bombers - Amrozi, Imam Samudra and Ali Ghufron - would be executed by the end of the year.

Indonesian prosecutors had earlier put plans on hold to execute the bombers before the month of Ramazan on September, citing bureaucratic delays.
Posted by: Fred || 10/13/2008 00:00 || Comments || Link || E-Mail|| [10800 views] Top|| File under: Jemaah Islamiyah
Sri Lanka
Australia expresses concerns over violence in Sri Lanka
They're just making sausage. You might want to step away for a bit ...

Australian foreign affairs minister, Stephen Smith, has made it clear to his Sri Lankan counterpart that military action alone will not solve the bloody dispute with the Tamil separatists. Mr Smith who held talks in Australia's capital city Canberra with Rohitha Bogollagama expressed his concern about the ongoing violence and worsening human rights situation.

Mr Smith says all avenues have to be used to end the conflict. "The need to ensure that people conducted themselves in a way that civilian casualities were avoided - that when it came to displaced people that there was capacity for delivery of humanitarian assistance to displaced people," he said.

"Both of these things apply to all parties concerned in the conflict and that we wanted to ensure that there is a very clear understanding that no long term enduring solution that can be found through the use of military force."
Posted by: Steve White || 10/13/2008 00:00 || Comments || Link || E-Mail|| [10796 views] Top|| File under:
Syria-Lebanon-Iran
Iran arrests cleric's aide
Iran has arrested an aide to Grand Ayatollah Hossein-Ali Montazeri following fresh criticism by the dissident cleric against Islamic republic leaders over freedom, reports said on Sunday.

"An information aide in Ayatollah Montazeri's office has been arrested in Qom after publishing his recent comments," reformist Kargozaran newspaper said. Montazeri's official website said security officials in the religious city of Qom arrested mid-ranking cleric Mojtaba Lotfi on Wednesday after he published a sermon by Montazeri at the end of the fasting month of Ramadan.

"Why aren't your slogans in line with your action? You describe Iran as the freest country in the world while you take away legitimate and legal liberties inside the country," Montazeri said on October 1 according to his website. Montazeri had at one time been tapped as successor to the Islamic republic's founder Ayatollah Ruhollah Khomeini but fell from grace in the late 1980s after he became too openly critical of political and cultural restrictions.

"When you treat me like this... what could happen to ordinary people," said the 85-year-old senior cleric. "I pray that God may grant wisdom and insight to the officials and leaders." One of the main architects of the Islamic republic, Montazeri was put under house arrest in 1997 and was freed in January 2003 on health grounds.
Posted by: Fred || 10/13/2008 00:00 || Comments || Link || E-Mail|| [10799 views] Top|| File under: Govt of Iran
Who's in the News
62
[untagged]
2
al-Qaeda
2
Islamic State of Iraq
1
Taliban
1
Jemaah Islamiyah
1
Lashkar-e-Islami
1
al-Qaeda in Pakistan
1
Palestinian Authority
1
Govt of Iran
Bookmark
E-Mail Me
The Classics
The O Club
Rantburg Store
The Bloids
The Never-ending Story
Thugburg
Gulf War I
The Way We Were
Bio
Merry-Go-Blog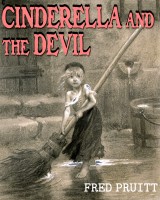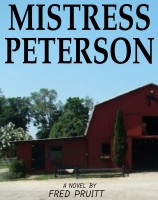 On Sale now!


A multi-volume chronology and reference guide set detailing three years of the Mexican Drug War between 2010 and 2012.

Rantburg.com and borderlandbeat.com correspondent and author Chris Covert presents his first non-fiction work detailing the drug and gang related violence in Mexico.

Chris gives us Mexican press dispatches of drug and gang war violence over three years, presented in a multi volume set intended to chronicle the death, violence and mayhem which has dominated Mexico for six years.
Click here for more information


Meet the Mods
In no particular order...


Steve White
Seafarious
tu3031
badanov
sherry
ryuge
GolfBravoUSMC
Bright Pebbles
trailing wife
Gloria
Fred
Besoeker
Glenmore
Frank G
3dc
Skidmark



Better than the average link...



Rantburg was assembled from recycled algorithms in the United States of America. No trees were destroyed in the production of this weblog. We did hurt some, though. Sorry.
3.235.180.193

Help keep the Burg running! Paypal: