Afghanistan
Factbox: NATO supply routes into Afghanistan
There are two routes into Afghanistan from Pakistan, one across the Khyber Pass to the Afghan border town of Torkham and on to Kabul. The other goes through Pakistan's Baluchistan province to the border town of Chaman and on to the southern Afghan city, and former Taliban stronghold, of Kandahar.

Between them these two routes account for just under one third of all cargo that the NATO-led International Security Assistance Force (ISAF) ships into Afghanistan.

Just over one third of all cargo goes on routes dubbed the "northern distribution network" through Central Asia, and the Caucasus or Russia. The remaining 31 percent is flown in.

As recently as July, the balance of supplies transiting through Pakistan and the northern distribution network were weighted in Pakistan's favor, with slightly more than half of ground-transported supplies arriving through Khyber or Chaman.

After a string of disruptions, NATO-led forces and the U.S. military decided to push supply networks away from reliance on Pakistan. The United States has gone even further than other nations in the alliance with a target that only 25 percent of ground cargo should arrive via Afghanistan's eastern neighbor.

This was done with the goal of "reducing reliance on any single line of communication to avoid any unnecessary vulnerabilities should that network become unavailable," according to an ISAF spokeswoman.
Posted by: Eohippus Phater7165 || 11/27/2011 00:00 || Comments || Link || E-Mail|| [6460 views] Top|| File under:
Africa North
Looting the Egyptian Currency: Democracy in Action
h/t Instapundit


The ugly denouement of the so-called Egyptian Spring is visible in the collapse of Egypt's stock exchange (down 11% in the first three days of this week) and the impending collapse of the Egyptian pound, as residents and foreigners flee to hard currency. A unique sort of brutality characterizes Egypt's currency crisis: banks cannot meet the demand for currency because it is impossible transport bank notes. Mobs hijack the armored cars...

Posted by: g(r)omgoru || 11/27/2011 05:49 || Comments || Link || E-Mail|| [6459 views] Top|| File under:
Former Libyan PM Fails to Show Up in Tunisia Court
[Tripoli Post] Reports from Tunisia indicate that the former prime minister in the Al Qadaffy


... who is now cavorting happily with Himmler and Heydrich...


regime, Baghdadi al-Mahmoudi failed to turn up at a court hearing in Tunisia on Friday to fight an extradition order, with his lawyer explaining hat the reason for his failure to attend was because he was the target of death threats.

Al Mahmoudi's attorney, Mabrouk Kourchid told the press that is client had received written death threats from Libyans, and as such asked for authorisation from the court not to leave the prison in Mornagia close to the Tunisian capital, Tunis where he is being kept.

The 70-year-old Mahmoudi, who was Libya's the secretary of the General People's Congress (equivalent to prime minister) in the Al Qadaffy regime, is battling a ruling from the Tunisian appeals court earlier this month that approved his extradition to Libya. on the grounds that he has formally applied for refugee status.

Kourchid said that Mahmoudi's absence from the court hearing on Friday had little or no significance as the hearing was merely a formality.

Al-Mahmoudi, prime minister since 2006 until the final days of the regime of former Libyan leader Muammar Al Qadaffy was

locked away

by the Tunisian border police on September 22 in Tamaghza, southern Tunisia, close to the border with Algeria. He was sentenced to six months in prison for entering the country illegally.

Al-Mahmoudi's sentence was overturned a few days later, but the Tunisian authorities, who recognised the NTC as Libya's new authority in August and committed itself to cooperation on security issues, then held him

in jug

pending the outcome of an extradition request by Libya's mew rulers.

He is trying to avoid his extradition back to Libya by applying for political refugee status, and another of his lawyers, Tawfik Wanas, says that if the United Nations


...where theory meets practice and practice loses...


High Commissioner for Refugees (HCR) grants Mahmoudi refugee status it will no longer be possible to extradite him from Tunisia.

This article starring:
Baghdadi al-Mahmoudi
Posted by: Fred || 11/27/2011 00:00 || Comments || Link || E-Mail|| [6458 views] Top|| File under:
UN Sec. Gen. Calls on Egypt's Military Rulers to Ensure Peaceful Transition
[Tripoli Post] After talks on Friday with the head of Egypt's Supreme Council of the Armed Forces, SCAF. UN general secretary,
the ephemeral Ban Ki-moon


... of whom it can be said to his credit that he is not Kofi Annan...


has renewed calls for Egypt's military rulers to ensure a "peaceful transition".

According to Ban's

front man

, Martin Nesirky, as tens of thousands of demonstrators massed in the Egyptian capital Cairo's Tahrir Square demanding the army rulers step down, Ban and Field Marshal Hussein Tantawi held a telephone conversation ahead of Egypt's elections which are due to start on Monday.

The UN leader renewed a plea "for an inclusive, orderly and peaceful transition that meets the legitimate aspirations of the Egyptian people through transparent and credible elections leading to the establishment of civilian rule," said his spokesperson.

"The secretary general remains deeply concerned by the violence in Egypt over the last few days. He deplores the loss of life and the high number of injured, and reiterates his call for the transitional authorities to guarantee the protection of human rights
...which often include carefully measured allowances of freedom at the convenience of the state...
and civil liberties for all Egyptians," he said.

The US and other governments have also called for a quick transition to civilian rule in Egypt.

The military council has ruled out stepping down, and has pledged to maintain security during the first poll since a popular uprising toppled Mubarak in February. General Mukthar al-Mulla said "The people have entrusted us with a mission and, if we abandon it now, it would be a betrayal of the people."

Egypt's new prime minister, 78-year-old Kamal al-Ganzuri, a premier under ousted president Hosni Mubarak


...The former President-for-Life of Egypt, dumped by popular demand in early 2011...


tasked to head a new cabinet, has so far failed to win over the thousands of demonstrators packed into Tahrir Square who continued to demand that the military rulers step down.

Ganzuri, who served as Mubarak's prime minister between 1996 and 1999 told

news hound

s in his first public statement after his appointment that previous cabinets over the past 60 years were given many powers by the President of the republic.

Later he said he would formalise his government "before the end of next week" and would allocate some portfolios to younger people, but protesters in the square quickly rejected his appointment, saying he was not the man to lead a transition to democracy.

Hundreds of demonstrators in the square branched off to the nearby cabinet offices to block Ganzuri from entering the building, chanting "revolution" and "Ganzuri is a former regime leftover."

"Our mistake in the (January-February) revolution was to think that we had only to topple Mubarak. But what we did was to cut off the head and leave the body," protesters said.

The protesters proposed a list of presidential candidates to form a civilian leadership council, including former UN nuclear watchdog chief Mohamed ElBaradei


Egyptian law scholar and Iranian catspaw. He was head of the IAEA from December 1997 to November 2009. At some point during his tenure he was purchased by the Iranians. ElBaradei and the IAEA were jointly awarded the Nobel Peace Prize for something in 2005. After stepping down from his IAEA position ElBaradei attempted to horn in on the 2011 Egyptian protests which culminated in the collapse of the Mubarak regime. ElBaradei served on the Board of Trustees of the International Crisis Group, a lefty NGO that is bankrolled by the Carnegie Foundation, the Ford Foundation, the Bill & Melinda Gates Foundation, as well as George Soros' Open Society Institute. Soros himself serves as a member of the organization's Executive Committee.


, a prominent dissident during Mubarak's rule.

Earlier they were bolstered by an announcement that the grand imam of Al-Azhar, Sunni Islam's highest authority, had thrown his weight behind them.
Posted by: Fred || 11/27/2011 00:00 || Comments || Link || E-Mail|| [6458 views] Top|| File under:
Morocco: Early Results Indicate Islamists Ahead
[Tripoli Post] Election results for the first 50 seats in Morocco's 395-seat parliament early Saturday suggest a moderate Islamist party is taking 40 percent of the vote according to the state's news agency.

According to the new constitution, the party with the most seats in the popular European tourist destination and US ally that suffers from high unemployment and widespread poverty, it gets first crack at forming a new government. It would also appear to confirm a trend of victories by Islamist parties in elections prompted by the Arab Spring, following Ennahda's win last month in Tunisia.

Like the rest of the region, Morocco was swept by pro-democracy protests decrying widespread corruption, which the king attempted to defuse over the summer by ordering the constitution modified to grant more powers to the Parliament and prime minister and then holding elections a year earlier.

The government announced a 45-percent turnout in Friday's contest, slightly more than legislative elections in 2007, when 19 percent of ballots were invalid..

A coalition of eight liberal, pro-government parties led by Finance Minister Salaheddine Mezouar have amassed roughly the same amount of seats as the Islamists in the preliminary results announced, but it is the largest single party that forms the government.
Posted by: Fred || 11/27/2011 00:00 || Comments || Link || E-Mail|| [6459 views] Top|| File under:
Moroccan Islamist party chief ready for coalition government
[Al Ahram] The head of Morocco's moderate Islamists said Saturday he wanted a coalition government to promote democracy and good governance after his party claimed victory in parliamentary polls.

"The nub of our programme and of those who will govern with us will have a double axis, democracy and good governance," Abdellah Benkirane told the

La Belle France

24 television channel.

"Today what I can promise Moroccans is that I am going to try, I and the team which will work with me, to be more serious and more rational," the leader of the Justice and Development Party (PJD) said.

A month after Islamists won Tunisia's post-revolution election and days before their predicted surge in Egyptian polls, their Moroccan counterparts claimed to have achieved a similar breakthrough without bloodshed.

With official results expected Sunday, PJD parliamentary bloc leader Lahcen Daoudi predicted the party would have more than 100 of the 395 seats in the assembly.

Under the new constitution, if the predicted results are confirmed, King Mohammed VI will have to name a prime minister from the PJD.

Benkirane acknowledged that his party would have to tailor its programme to appease its coalition partners and the international community on whose investment and tourism the country relies heavily.

"As far as alliances are concerned, we are open to everyone, I have always said that," he said.

"From now on, Moroccans will feel that the state is at their service and not the other way about," Benkirane added. "That is very important for us."
Posted by: Fred || 11/27/2011 00:00 || Comments || Link || E-Mail|| [6457 views] Top|| File under:
Africa Subsaharan
Nigeria Hold Mass Burial for Clash Victims
[An Nahar] The

corpse count

in

festivities

between

Mohammedan

and Christian ethnic groups in central Nigeria has risen to 25, a local official said Saturday, following a mass burial that included four of his own children.

Pam Choji, a counselor in Barkin Ladi local government council, who lost four children in Wednesday's attack, said that 23 of the victims were entered on Friday.

He said the corpses of two other people who were

rubbed out

in the

festivities

were expected to be buried on Saturday, "which will make 25 people that we would have buried."

A Plateau state government

front man

, Ayuba Pam, had said on Thursday that at least 12 people were killed in the

festivities

between ethnic Fulani, mainly

Mohammedan

s, and Beroms, who are predominantly Christians.

Newspapers on Saturday, quoting an army

front man

, said that more than 160 people had been

placed in long-term storage

over the

festivities

, which appeared to result from reprisals carried out over killings that had occurred several days ago.

Plateau state lies in the so-called middle belt region between the mainly

Mohammedan

north and predominately Christian south of Africa's most populous nation.

The area has been caught in a deadly cycle of attacks and reprisals that have regularly flared up for years.

Beroms and other mainly Christian ethnic groups are viewed as indigenous in the area, while Hausa-Fulani

Mohammedan

s are seen as the more recent "settlers" despite the fact that many have been there for decades.

Separately in the countryside,

festivities

over land have occurred between Berom farmers and Fulani herdsmen.

Thousands have been killed in the unrest in recent years. Dozens died in violence including

kaboom

s on Christmas Eve 2010 and the days that followed.


Posted by: Fred || 11/27/2011 00:00 || Comments || Link || E-Mail|| [6457 views] Top|| File under: Boko Haram
Arabia
Yemeni President decrees 'general amnesty'
Yemeni President Ali Abdullah Saleh has pardoned those who "committed errors during the crisis" gripping the country since January and has caused hundreds of deaths, state television reported Sunday.
"The President of the republic has decreed a general amnesty for all those who have committed errors during the crisis," it said
Posted by: tipper || 11/27/2011 13:56 || Comments || Link || E-Mail|| [6462 views] Top|| File under:
Yemen: Basendowah to Lead New National Government
[Yemen Post] Yemen's opposition National Council officially chose Mohammed Basendowah as its candidate for the prime ministerial post in Yemen's fist national government after President-for-Life Saleh's


... exemplifying the Arab's propensity to combine brutality with incompetence...


power transfer signing.

Senior officials in the opposition said that the council had previously decided on Yaseen Noman, president of the opposition Joint Meeting Parties, but he decline to accept the position.

According to the agreement, the opposition would nominate its candidate to lead the government while the vice president would accept the nomination and ask him to form the unified government.

Officials close to Vice President Abdu Rabu Hadi said that he will call on Basendowah to form the new government.

Basendowah is a former foreign minister and a prominent southern leader.
Posted by: Fred || 11/27/2011 00:00 || Comments || Link || E-Mail|| [6457 views] Top|| File under:
Yemen to Hold Presidential Vote on Feb 21
[An Nahar] Yemen is to hold a snap presidential election on February 21 in keeping with an accord which led to President President-for-Life Ali Abdullah Saleh

... Saleh initially took power as a strongman of North Yemen in 1977, when disco was in flower, but he didn't invite Donna Summer to the inauguration and Blondie couldn't make it...
's resignation, his deputy said in a decree published on Saturday.

Vice President Abdrabuh Mansour Hadi, to whom Saleh has handed over power under the Gulf-mediated accord, signed the decree which brings forward the election that had initially been due to take place in 2013.

The early poll follows a 90-day transition period which kicked off with the signing of the power transfer deal in Riyadh last Wednesday following several months of deadly anti-regime protests in Yemen.

The accord called for Saleh, in return for immunity from prosecution, to hand all "necessary constitutional powers" to his deputy with immediate effect and to hold office on an honorary basis only for the 90-day period.

A bloody crackdown on anti-Saleh demonstrations across Yemen since January has left hundreds of people dead.


Posted by: Fred || 11/27/2011 00:00 || Comments || Link || E-Mail|| [6458 views] Top|| File under:
India-Pakistan
Zardari snubs Rabbani over Haqqani
Reports say that a tense exchange of words took place between President Zardari and Senator Raza Rabbani over former Pakistani ambassador to the US, Hussain Haqqani, in the hours-long meeting of the PPP core committee held late on Friday night.

The president spoke for almost 45 minutes with most of the meeting's time spent on the Husain Haqqani sacking saga. According to one of the participants, the president was "literally forcing" the agenda of the party, throwing his full weight behind the sacked ambassador while describing the entire scandal as "a conspiracy against the government, hatched outside Pakistan to create a rift between the civil and military leadership."

At this, the ever blunt veteran PPP stalwart, Raza Rabbani, refused to acquiesce and throw his unconditional support behind Mr. Haqqani.

A visibly irritated president is said to have chided the 'stubborn' Rabbani, also the Chairman Parliamentary Committee on National Security, for not lending the required support to Haqqani and for his independent ways. The president insisted that Rabbani follow the rest of the pack since Haqqani had always "stood by the party in difficult times."

Sources said that an unconvinced Rabbani responded that he always preferred making up his own mind over issues and that the Haqqani affair was no different. Upon hearing this, the president reportedly snapped, "I agree to disagree with you," and ended exchange.

Sources said President Zardari spent most of the meeting's time speaking about the Memogate scandal and thought that while Haqqani had been the focus, the real target was the government.

Sources said the president also spoke of time he spent in prison and one of the participants remarked that "it seemed that the days spent by the president in jail have forever stuck in his mind."

Reportedly, while praising Husain Haqqani, the president recalled that during her second term in office, he had advised Benazir Bhutto to allocate a party ticket to Husain Haqqani but she instead chose Shafqat Mehmood. However, when the government was overthrown, Shafqat Mehmood sided with Farooq Leghari while Husain Haqqani stood with the party.

Sources quoted the president as saying, "Husain Haqqani was earning more money giving lectures in an American university but when he was asked to become ambassador in the United States he left the lucrative job to serve the country." The president, according to these sources, told the committee that it was time to stand with Husain Haqqani rather than being taken in by the propaganda against him.
Posted by: ryuge || 11/27/2011 08:20 || Comments || Link || E-Mail|| [6462 views] Top|| File under:
Pakistan reviews US, Nato ties over lethal strike
[Dawn] Pakistain said on Sunday it was reviewing its alliance with the United States and NATO


...the North Atlantic Treaty Organization. It's headquartered in Belgium. That sez it all....


after up to 26 soldiers were killed in cross-border NATO air strikes, plunging frosty US ties into deeper crisis.


We should be reviewing our ties as well. Perhaps the Paks should be made aware that in the event of interference with operations in Afghanistan there will be a.) no more foreign aid to Pakistain, b.) no immigration from Pakistain, and c.) all Pak citizens in the U.S. have 24 hours to depart and not come back...


Pakistain sealed its Afghan border to NATO, shutting down a lifeline for the estimated 130,000 US-led foreign troops fighting the Taliban, and called on the United States to leave a secretive air base (Shamsi) reportedly used by CIA drones.

Islamabad protested to NATO and the United States in the strongest terms -- summoning US ambassador Cameron Munter, branding the strike a violation of international law and warning that there could be serious repercussions.

The US-led NATO force in Afghanistan admitted it was "highly likely" that the force's aircraft caused the deaths before dawn on Saturday, inflaming US-Pak relations still reeling from the May killing of the late Osama bin Laden.


... who has left the building...


The US commander in Afghanistan promised a full investigation and sent his condolences over any troops "who may have been killed" on the Afghan border with Pakistain's lawless tribal belt, branded an al Qaeda hub by Washington.

NATO troops frequently carry out operations against Taliban

bully boyz

close to the border with Pakistain, which in many places is unmarked, although the extent to which those operations are coordinated with Pakistain is unclear.

Afghan and US officials accuse Pak troops at worst of colluding with the Taliban or at best of standing by while

bully boyz

fire across the border from Pak soil, often in clear sight of Pak border posts.

At the same time Pakistain, battling its own Taliban insurgency in the northwest and dependent on billions of dollars in US aid, gives the US-led war effort in Afghanistan vital logistics support.

Key questions remain unanswered about what exactly happened in
Mohmand
... Named for the Mohmand clan of the Sarban Pahstuns, a truculent, quarrelsome lot. In Pakistain, the Mohmands infest their eponymous Agency, metastasizing as far as the plains of

Beautiful Downtown Peshawar

, Charsadda, and Mardan. Mohmands are also scattered throughout Pakistan in urban areas including Karachi, Lahore, and Quetta. In Afghanistan they are mainly found in Nangarhar and Kunar...
district, just hours after General John Allen, the US commander in Afghanistan, discussed coordination with Pakistain's army chief General Ashfaq Kayani


... four star general, current Chief of Army Staff of the Mighty Pak Army. Kayani is the former Director General of ISI...


Pakistain said NATO helicopters and fighter aircraft fired "unprovoked" overnight Friday-Saturday on two army border posts, killing 24 to 26 troops and wounding 13, adding that Pak troops had returned fire.

The government said the attacks were "a grave infringement" of

illusory sovereignty

, a "serious transgression of the oft-conveyed red lines".

A

front man

for NATO's International Security Assistance Force (Isaf), Brigadier General Carsten Jacobson, confirmed that foreign soldiers, working with Afghan troops, called in air support for an operation near the border.

"It's highly likely that this close air support, called by the ground forces, caused the casualties," Jacobson told AFP.

Pakistain swiftly sealed its border with Afghanistan to NATO supplies -- holding up convoys at the Torkham and Chaman crossings on the main overland US supply line into landlocked Afghanistan from the Arabian Sea port of

Bloody Karachi

.

An extraordinary meeting of cabinet ministers and military chiefs ordered the United States to leave the Shamsi air base within 15 days, despite reports that American personnel had already left.

It also said the government would "undertake a complete review of all programmes, activities and cooperative arrangements with US/NATO/Isaf, including diplomatic, political, military and intelligence".

In Afghanistan, Allen promised a thorough investigation "to determine the facts" and extended his condolences to the loved ones of anyone who died.

Munter expressed "regret" over any loss of life and pledged the United States would work "closely" with Pakistain to investigate.

Relations between Pakistain and the United States have been in crisis since American troops killed bin Laden near the capital without prior warning and after a CIA contractor killed two Paks in Lahore in January.

Pak, US and Afghan officials have traded complaints about responsibility for cross-border attacks, with each side accusing the other of not doing enough to prevent

cut-thoat

assaults on military positions.

In September 2010, Pakistain shut the main land route for NATO supplies at Torkham for 11 days after accusing NATO of killing three Pak troops.

The border was reopened after the United States formally apologised.

Americans have long accused Pakistain of playing a double game with the Taliban, and the issue came to a head in September when the then top US military officer, Admiral Mike Mullen, accused Pakistain of colluding in a US embassy siege in Kabul.

US drones carry out routine missile attacks on Taliban and al Qaeda operatives in Pakistain's lawless tribal belt, where American officials say neutralising

bully boyz

is vital to winning the war in Afghanistan.

Pakistain last week forced its envoy to the United States, Husain Haqqani, to step down over accusations that he sought American help in limiting Pakistain's powerful military after the bin Laden raid.

His successor, Sherry Rehman, has yet to arrive in Washington.
Posted by: Fred || 11/27/2011 00:00 || Comments || Link || E-Mail|| [6463 views] Top|| File under: Govt of Pakistan
Nuggets from the Urdu press
Chaudhry Nisar against MFN to India
PMLN leader Chaudhry Nisar Ali Khan was quoted by Nawa-e-Waqt that the intent of giving India the Most favoured Nation (MFN) status by Pakistan had aroused intense reservations in the breast of his party. His leader Nawaz Sharif had earlier favoured closer relations with India.
 
Hold on to Nazriya Pakistan!
Reported in Nawa-e-Waqt a number of speakers at a seminar including Qazi Husain Ahmad and Sardar Atique stated that if Pakistan did not want to be defeated by any power in the world it will have top hold on to Nazriya Pakistan (Pakistan Ideology). They said water war (abi jang) was worse than nuclear war (aytmi jang) referring to the stopping of Pakistani waters by India. Famous ISI ex-chief Hamid Gul made special appearance.
 
Jamaatud Dawa against MFN!
Quoted in Nawa-e-Waqt leader of Jamaatud Dawa Abdur Rehman Makki stated that giving the MFN status to India would put paid to Kashmir independence movement and will also destroy national security. He said Indian businessmen will actually be RAW agents who will strengthen the destructive network of CIA agent Raymond Davis in Pakistan. He said India never accepted independent Pakistan and that Hina Khar was an inexperienced foreign minister.
 
Fazlur Rehman rejects MFN!
Famous cleric of Pakistan sand JUI leader Maulana Fazlur Rehman told Jinnah that he was surprised by the pledge of Pakistan to grant MFN status to India. He said his Kashmir Committee was not taken into confidence. He said all parties should be united on Kashmir.
 
Strange conference to defend Pakistan
WPriting in Jinnah Khushnood Ali Khan stated that JUI's Maulana Samiul Haq organised an all-parties conference aimed at ending Saudi and Iranian differences in Pakistan. Not many turned up. Imran Khan too did not turn up. But Hafiz Saeed was the most revered person in the conference while Maulana Samiul Haq was acknowledged as merely the teacher of the mujahideen. Ex-ISI Brig Yusuf was there too as were ex-ISI chief Hamid Gul and politician Sheikh Rashid. The conference did not take off because of Samiul Haq's refusal to postpone it to after the funeral of Nusrat Bhutto.
 
A Musharraf-Imran government?
Famous editor Khushnood Ali Khan wrote in Jinnah that there was rumour that the powers that be will install a Musharraf-Imran Khan government in Pakistan in which Musharraf would specialise in collecting overseas aid plus money given by expat Pakistanis while Imran Khan will focus on ending corruption in Pakistan.
 
Why call the judges My Lord?
Reported in daily Pakistan lawyer AK Dogar had approached the Lahore High Court with a petition that it should be banned to address any judge in the judiciary as My Lord which was against the edicts of Islam and equated the judge with God. The High Court asked the federal and provincial governments to defend themselves on the practice of addressing the judges as My Lord.
 
America goes for oil in Arab Spring!
An intellectually gifted TV anchor and acknowledged genius wrote in Express that the US was after the oil of Libya but the people of Libya were willing to become the hired killers of the West against their own ruler. There will be no democracy in Tunis, Egypt and Libya but the oil of Libya will be out of Muslim hands. If there is no democracy in oil-less Tunis and Egypt how can there be democracy in oil-rich Libya?
 
Gadafi not so great
Writing in Express famous intellectual Oria Maqbul Jan stated that Gadafi was not so great after all. He was born in a Bedou home and went to a madrassa for a time before getting selected in the army. He also spent some time in London bust in very dubious activities, then went back to join Hizbut Tahrir. He later staged a coup as a colonel and became ruler of Libya surrounding himself with beautiful hired white nurses.
 
A new PPP?
Khushnood Ali Khan revealed the secret in Jinnah that on the 40 days (chaliswan) of Begum Nusrat Bhutto a new PPP would announce itself to counter the ruling PPP which will be headed by her daughter-in-law Ghinwa, followed by Mumtaz Bhutto, Dr Mubashir Hasan, Nahid Khan and Safdar Abbasi. Ghinwa fell out with Zardari on the question of starting the funeral march of Nusrat Bhutto from her house which is the house of Nusrat Bhutto's eldest son.
 
Libya war is Western plot!
Daily Express held a seminar in which famous speakers such as Prof Sajjad Nasir, Ambassador Javed Hussain and General Nishat came to the conclusion that the West had destroyed a Muslim state while Ambassador Khalid Mehmood insisted that Gadafi gave nothing valuable to his country in his 40 years rule.
 
Dr AQ Khan versus Imran Khan
Daily Pakistan quoted the father of the Pakistani nuclear bomb Dr AQ Khan as asking famous emerging leader Imran Khan to tell him what solution he had for the problems of Pakistan. He said it was Pakistan's misfortune that no one today was willing to take Pakistan out if its crises. (He was expecting to be 'made active' in politics.)
 
Hafiz Saeed rails against MFN
The strongest man of Pakistan Hafiz Saeed of banned Jamaatud Dawa told Jinnah that giving MFN status to India was like binding Pakistan hand and foot and throwing it in front of India. He said such plots should be abandoned forthwith. He said Bharat was not most favoured (pasandida) but most disliked (napasandida) country for all Pakistanis. He said rulers conspiring to buy electricity from India were Indian agents.
 
Gadafi invited Indira Gandhi
Daily Mashriq revealed that Gadafi was a most unpredictable person subject to changing moods and he was not consistent in policy-making. He once sent his wife to India to invite prime minister Indira Gandhi to Libya. He once handed over his embassy in New Delhi to Libyan students. India helped Libya greatly in the 1970s decade and Indira Gandhi visited Libya in 1984.
 
ISI paid renegade Karzai!
Famous columnist Hamid Mir wrote in Jang that President Karzai of Afghanistan studied in Simla University in India, then became a minister in the pre-Taliban Rabbani Government while he had contacts in Pakistan's ISI who also gave money (wazifa) to his father living in Quetta. After America invaded Afghanistan the ISI and CIA joined to send Karzai to Kabul through Quetta after CIA pledged that Karzai will defend the interests of Pakistan.
 
Judges get illegal concessions
Reported in Mashriq two retired judges ex-chief justice of the Lahore High Court Khwaja Sharif and ex-judge of the Supreme Court Khalil Ramday were living in official residences even after retirement and were using free concessions like oil and official cars in addition to residences. The Punjab government was getting ready to organise raids to stop the facilities of the two judges as well as a lot of other ex-employees who had retained their facilities.
Posted by: trailing wife || 11/27/2011 00:00 || Comments || Link || E-Mail|| [6458 views] Top|| File under:
Iraq
Iraq President Says U.S. Troops Needed for Training
[An Nahar] Iraqi forces need an American troop presence or at least U.S. training forces, President Jalal Talabani has said, according to a Saturday statement on the Iraqi presidency's website.

Regarding "internal security, I believe that the police and army forces are capable of maintaining security as it is now," Talabani said in an interview with Iraqiya television, according to the statement.

"But there is a big problem in air and naval defense, and in using new weapons," Talabani said.

"I have read, as the president of the republic, reports from officers responsible... for the air force and the navy and armor and infantry," he said.

"And all these reports found that Iraq needs an American presence or at least the presence of American trainers, because they say we are not capable now of defending our skies and our waters, nor to use the weapons we will buy or obtain from the Americans."

Iraqi officers "want the Americans to stay either as trainers or as forces to help Iraq against terrorism and against external interventions," Talabani said.

But he added: "I do not think the U.S. withdrawal will be a disaster for Iraq, as I believe Iraq is able to maintain its internal security."

U.S. President Barack My friends, we live in the greatest nation in the history of the world. I hope you'll join with me as we try to change it Obama announced on October 21 that all U.S. troops would depart Iraq by the end of the year, bringing to a close an almost nine-year war that has left thousands of U.S. soldiers and tens of thousands of Iraqis dead, and cost hundreds of billions of dollars.


Posted by: Fred || 11/27/2011 00:00 || Comments || Link || E-Mail|| [6460 views] Top|| File under:
Israel-Palestine-Jordan
Hamas: Palestinians to skip interim government
The Palestinians' rival leaders have quietly decided to keep their respective governments in the West Bank and Gaza in place until elections, a senior Hamas figure told The Associated Press. This proposal would remove a major obstacle to efforts to reconcile the factions: the need to form an interim unity government.

A representative of Hamas' rival, Palestinian President Mahmoud Abbas, denied that such a deal was struck. Abbas envoy Azzam al-Ahmed insisted there was no agreement and "no possibility of holding elections without a unity government."

The Hamas figure said the understanding was reached between Western-backed Abbas and Khaled Mashaal, chief of the Islamic militant Hamas, during one-on-one talks last week. He spoke on condition of anonymity, because he said the two leaders decided not to make the arrangement public.

Another top Hamas official, Moussa Abu Marzouk, said that it was at least possible to skip an interim government and head straight to elections, tentatively scheduled for May.

The Hamas statements suggested that a solution was being finessed to get around the disagreement over keeping Salam Fayyad, prime minister of the West Bank government, who is popular with Western donors but strongly opposed by Hamas. By retaining the separate governments until the elections and perhaps enabling them to work closer together, both sides could save face.

Keeping the existing governments in place would help
Abbas avoid a Western backlash and continue the flow of international aid to his government in the run-up to elections. Western powers fear a unity government, even one composed of technocrats without clear political affiliations, would be heavily influenced by the Islamic militant Hamas.

It also would mean that Salam Fayyad, an internationally respected economist, remains in charge in the West Bank for the time being and continue to ensure that donor countries keep funding Abbas' Palestinian Authority. Hamas will keep running Gaza, the territory it seized from Abbas by force in 2007. The Hamas government is not internationally recognized.

Shelving the unity government step would also remove a major sticking point in Hamas-Abbas negotiations.
Posted by: tipper || 11/27/2011 14:09 || Comments || Link || E-Mail|| [6472 views] Top|| File under:
Israel Threatens to Cut Off Power, Water to Gaza
[An Nahar] Israel warned on Saturday that it would cut the supply of water and electricity to the

Gazoo

Strip if rival Paleostinian movements Fatah and

Hamas, always the voice of sweet reason,

form a unity government.

"The foreign ministry is examining the possibility of Israel pulling out of the

Gazoo

Strip in terms of infrastructure," Deputy Foreign Minister Danny Ayalon told the daily Yediot Aharonot website.

A unity government deal "would transform the Paleostinian Authority into a terrorist authority and would put an end to any hope for a peace agreement" with Israel, said Ayalon, who is also a Knesset deputy from the nationalist Yisrael Beitenu party.

On Friday, Israeli ministers decided to maintain a freeze on the transfer of tens of millions of dollars in tax monies to the Paleostinian Authority hours after Paleostinian president the ineffectual Mahmoud Abbas


... a graduate of the prestigious unaccredited Patrice Lumumba University in Moscow with a doctorate in Holocaust Denial...


held top-level talks with Hamas chief Khaled Meshaal at which they announced a new era of "partnership."

The transfer of funds, which make up a large percentage of the authority's monthly budget, was frozen on November 1 as a punitive measure after the Paleostinians won full membership of the U.N. cultural organization.

"If the Paleostinians have signed an agreement over a unity government, it would make a transfer of funds impossible," a senior government official told Agence

La Belle France

Presse.

In January, Prime Minister Benjamin Netanyahu had already threatened to cut off water and power to

Gazoo

, which has been controlled by Hamas since the Islamist group chased Fatah from the territory in 2008.

Israel, which unilaterally withdrew from

Gazoo

and dismantled Jewish settlements in 2008, continues to supply the territory with water and 70 percent of its electrical power, the rest being supplied by neighboring Egypt or local power plants.


Posted by: Fred || 11/27/2011 00:00 || Comments || Link || E-Mail|| [6468 views] Top|| File under: Hamas
Syria-Lebanon-Iran
Arab League: Syria Sanctions Approved
Bad move. Once the sanctions are shown to be ineffective, the Arab League will be shown up as the Allah bothering, goat buggering bunch of wankers they are.


The Arab League overwhelmingly approved sanctions Sunday against Syria to pressure Damascus to end its deadly eight-month crackdown on dissent, an unprecedented move by the League against an Arab state.

Before the vote, Damascus slammed the vote as a betrayal of Arab solidarity. Besides punishing an already ailing economy, the sanctions are a huge blow for a Syrian regime that considers itself a powerhouse of Arab nationalism.

At a news conference in Cairo, Qatari Foreign Minister Hamad bin Jassim said 19 of the League's 22 member nations approved the sanctions, which include cutting off transactions with the Syrian central bank and halting Arab government funding for projects in Syria. Iraq and Lebanon abstained.

"We aim to avoid any suffering for the Syrian people," bin Jassim said.

The sanctions are the latest in a growing wave of international pressure pushing Syria to end its violent suppression of protests against President Bashar Assad, which the U.N. says has killed more than 3,500 people since March.

Arab League Secretary General Nabil Elaraby said the bloc will reconsider the sanctions if Syria carries out an Arab-brokered peace plan that includes sending observers to the country and pulling tanks from the streets.

"We call on Syria to quickly approve the Arab initiative," he said.

The state-owned Al-Thawra newspaper ran a front-page headline Sunday saying the Arab League is calling for "economic and commercial sanctions targeting the Syrian people." It said the measure is "unprecedented and contradicts the rules of Arab cooperation."
Posted by: tipper || 11/27/2011 13:34 || Comments || Link || E-Mail|| [6458 views] Top|| File under:
Hariri Urges Supporters to Rally En Mass in Tripoli
[An Nahar] Former Prime Minister Saad Hariri
Second son of Rafik Hariri, the Leb PM who was assassinated in 2005. He has was prime minister in his own right from 2009 through early 2011. He was born in Riyadh to an Iraqi mother and graduated from Georgetown University. He managed his father's business interests in Riyadh until his father's

liquidation

. When his father died he inherited a fortune of some $4.1 billion, which won't do him much good if Hizbullah has him bumped off, too.
urged his supporters on Saturday via twitter to join al-Mustaqbal


... the Future Movement, political party led by Saad Hariri...


rally in Tripoli.

"I invite you to join en mass the Independence Day rally in Tripoli to revive the Taif accord and to announce solidarity with the Syrian people," Hariri said on the social networking website twitter.

"The Taif accord was and is still

Leb

's only salvation," Hariri added.

Al-Mustaqbal movement is gearing up for a mass rally it is planning to hold in the northern city of Tripoli on Sunday on the occasion of Independence Day.

The rally will be held under the slogan of 'The Fall of Arms and the Spring of Independence' at the Rashid Karami International Fair Complex.

Hariri, who has been absent from the country for nearly eight months, has chosen Twitter as a comeback tool to reach out to followers.

The ex-premier, who left

Leb

in April after Hizbullah and its allies toppled his government, popped up on Twitter earlier this month, creating an instant buzz and attracting some 25,000 followers so far.


Posted by: Fred || 11/27/2011 00:00 || Comments || Link || E-Mail|| [6457 views] Top|| File under:
Syria Accuses Arab League of 'Internationalizing' Crisis
[An Nahar] Syrian Foreign Minister Walid Muallem accused the Arab League


...an organization of Arabic-speaking states with 22 member countries and four observers. The League tries to achieve Arab consensus on issues, which usually leaves them doing nothing but a bit of grimacing and mustache cursing...


on Saturday of "internationalizing" the deadly crisis hitting the country since pro-democracy protests began more than eight months ago.

The accusation came in a letter addressed to

the vaporous Arab League

as ministers from the group gathered in Cairo to draw up sanctions against Syria to punish
Hereditary President-for-Life Bashir Pencilneck al-Assad


Leveler of Latakia...


's regime for defying an ultimatum to allow in observers and pressing a deadly crackdown.

On Thursday, Arab diplomats said the League would ask the United Nations


...where theory meets practice and practice loses...


to contribute observers to an international mission that Syria is refusing to admit to the country.

In a letter released to the state-run SANA news agency, Muallem said the call by the Arab League to U.N. Secretary General Bank Ki-moon was an invitation "for foreign intervention (in Syria) instead of a call to avoid one."

"What we understand by this latest Arab League decision is a tacit green light for the internationalization of the situation in Syria and to meddle in its domestic affairs," Muallem was quoted as saying.


Posted by: Fred || 11/27/2011 00:00 || Comments || Link || E-Mail|| [6457 views] Top|| File under: Govt of Syria
Geagea: Only March 14 Capable of Establishing Strong State
[An Nahar] Lebanese Forces


A Christian political party founded by Bashir Gemayel, who was then bumped off when he was elected president of Leb...


leader
Samir Geagea


... Geagea was imprisoned by the Syrians and their puppets for 11 years in a dungeon in the third basement level of the Lebanese Ministry of Defense. He was released after the Cedar Revolution in 2005 ...


stressed on Saturday that

Leb

would not enjoy stability as long as its citizens are in disagreement.

"The authority in

Leb

is practically lost," Geagea told a delegation of businessmen visiting him at his residence in Maarab.

"Where would stability come from if the country doesn't have a demarcated border and known authority and lacks citizens that agree on the concept of nation?" he wondered.

The LF leader said that stability requires a country with demarcated borders and an authority that can protect it.

"How would we have an economy and an economic cycle" if the authority is lost?, he asked.

He urged the Lebanese to start reforming politics before anything else. "We have to fight till the end. We should start by fixing politics and then we could fix everything else."

Geagea stressed that

Leb

would have a strong and capable state only if the March 14


Those are the good guys, insofar as Leb has good guys...


forces come back to power.

"We should always work on achieving this objective," he said.


Posted by: Fred || 11/27/2011 00:00 || Comments || Link || E-Mail|| [6457 views] Top|| File under:
Iran threatens to hit Turkey if US, Israel attack
Dale Carnegie was never translated into Farsi.


Iran will target NATO's missile defense installations in Turkey if the U.S. or Israel attacks the Islamic Republic, a senior commander of Iran's powerful Revolutionary Guard said Saturday.

Gen. Amir Ali Hajizadeh, the head of the Guards' aerospace division, said the warning is part of a new defense strategy to counter what he described as an increase in threats from the U.S. and Israel.

Tensions have been rising between Iran and the West since the release of a report earlier this month by the International Atomic Energy Agency that said for the first time that Tehran was suspected of conducting secret experiments whose sole purpose was the development of nuclear arms.
Posted by: Eohippus Phater7165 || 11/27/2011 00:00 || Comments || Link || E-Mail|| [6469 views] Top|| File under:
Who's in the News
47
[untagged]
5
Govt of Pakistan
3
Govt of Syria
1
Boko Haram
1
Commies
1
al-Qaeda in North Africa
1
Hamas
1
Islamic State of Iraq
1
al-Qaeda in Pakistan
1
Moro Islamic Liberation Front
Bookmark
E-Mail Me
The Classics
The O Club
Rantburg Store
The Bloids
The Never-ending Story
Thugburg
Gulf War I
The Way We Were
Bio
Merry-Go-Blog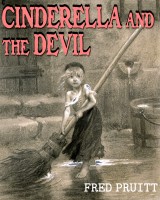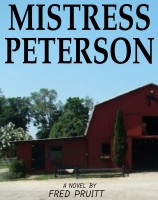 On Sale now!


A multi-volume chronology and reference guide set detailing three years of the Mexican Drug War between 2010 and 2012.

Rantburg.com and borderlandbeat.com correspondent and author Chris Covert presents his first non-fiction work detailing the drug and gang related violence in Mexico.

Chris gives us Mexican press dispatches of drug and gang war violence over three years, presented in a multi volume set intended to chronicle the death, violence and mayhem which has dominated Mexico for six years.
Click here for more information


Meet the Mods
In no particular order...


Steve White
Seafarious
Pappy
lotp
Scooter McGruder
john frum
tu3031
badanov
sherry
ryuge
GolfBravoUSMC
Bright Pebbles
trailing wife
Gloria
Fred
Besoeker
Glenmore
Frank G
3dc
Skidmark
Alaska Paul



Better than the average link...



Rantburg was assembled from recycled algorithms in the United States of America. No trees were destroyed in the production of this weblog. We did hurt some, though. Sorry.
3.238.117.56

Help keep the Burg running! Paypal: