Africa Horn
Egypt: Army warns it will not allow 'dark tunnel'
The Mamluks to the rescue.


The army in Egypt has called for dialogue to resolve a crisis over President Mohammed Morsi's new powers, warning it will intervene to stop Egypt going into "a dark tunnel".

In its first statement since protests erupted, it vowed to protect public institutions and innocent people.


Last time they had a chance to do that they refused to shoot the guys riding through Tahrir Square on camels. In fact they were in cahoots with those guys. So pardon me if I find the statements of the Egyptian generals to be a little less than completely serious...

It came as protests continued outside the presidential palace in Cairo.

The opposition has rejected his call for talks, unless he gives up powers and halts a constitutional referendum.

Critics say the draft was rushed through the constituent assembly - a body dominated by Islamists who support Mr Morsi - without proper consultation and does not do enough to protect political and religious freedoms and the rights of women.

Vice-President Mahmud Mekki has indicated that Mr Morsi could delay the 15 December plebiscite if the opposition agreed not to challenge the move on those grounds later, AFP news agency reports.

Under Egyptian law, referendums must be held two weeks after being formally presented to the president.
Posted by: tipper || 12/08/2012 11:15 || Comments || Link || E-Mail|| [336075 views] Top|| File under:
Africa North
UN: No offensive in Mali until next autumn
Because it is not the purpose of the UN to actually do anything.

The U.N. peacekeeping chief said Friday he doesn't expect a West African-led military offensive to oust al-Qaida and extremists from northern Mali to begin until September or October of next year.

Herve Ladsous said experts have told the United Nations that before a military operation takes place Mali's army needs to be retrained. Once that happens, another issue will be the rainy season, which should be over by next September, he said.

That will likely disappoint those, especially in Africa, who say an African-led military intervention in northern Mali is urgently needed to keep western Africa from becoming a hotbed of terrorists and drug traffickers.

There is wide agreement that swift action is needed, but


...they called the U.N. instead...

U.N. Secretary-General Ban Ki-moon and others say the key to successfully reuniting the country is political reconciliation, and military action should be a last resort. The U.S. and the European Union want the Malian army and African troops to be properly trained before they try to retake northern Mali.

France is expected to circulate a draft U.N Security Council resolution early next week that would authorize the training of the Malian army and deployment of an international force. France's U.N. Ambassador Gerard Araud has said the resolution will promote two tracks - military and political - and will include benchmarks and regular reports to the Security Council to assess the force's operational capabilities.
Posted by: tipper || 12/08/2012 00:37 || Comments || Link || E-Mail|| [336064 views] Top|| File under:
ElBaradei Gives Conditions for Talks in Egypt
[An Nahar] A prominent opposition leader on Friday stressed preconditions for any dialogue with President Mohamed Morsi to ease Egypt's dire political crisis, notably that Morsi postpone a referendum on a new constitution.

Mohamed ElBaradei


Egyptian law scholar and Iranian catspaw. He was head of the IAEA from December 1997 to November 2009. At some point during his tenure he was purchased by the Iranians. ElBaradei and the IAEA were jointly awarded the Nobel Peace Prize for something in 2005. After stepping down from his IAEA position ElBaradei attempted to horn in on the 2011 Egyptian protests which culminated in the collapse of the Mubarak regime. ElBaradei served on the Board of Trustees of the International Crisis Group, a lefty NGO that is bankrolled by the Carnegie Foundation, the Ford Foundation, the Bill & Melinda Gates Foundation, as well as George Soros' Open Society Institute. Soros himself serves as a member of the organization's Executive Committee.


, a former U.N. atomic agency chief and Nobel peace prize winner, also called on Morsi to "repeal the decree" announced two weeks ago giving him sweeping new powers, saying "he can do this immediately, tonight."

"If Morsi takes these steps, I know there will be a way, through dialogue and mutual understanding, for all of Egypt, Islamic and Christian, to sit together," ElBaradei said in a televised address on a private satellite channel.

"I know there will be a response from all sides," he added, after more than 10,000 Morsi opponents descended on the presidential palace in Cairo calling for Morsi to step down.

Egypt's worst crisis since Morsi's election in June has seen violent

festivities

this week between his allies and foes which have killed seven people and injured more than 600.

ElBaradei appealed for calm and urged that protests remain peaceful.

"I call on everyone not to enter bloody battles. We cannot allow Egyptian blood to be split again and must find a peaceful way out of this crisis," he said.
Posted by: Fred || 12/08/2012 00:00 || Comments || Link || E-Mail|| [336062 views] Top|| File under: Arab Spring
Tunisia President Denounces North Africa Arms Trafficking
[An Nahar] Tunisian President Moncef Marzouki has denounced arms trafficking in North Africa since the fall of Libyan dictator Muammar Qadaffy


...Custodian of Wheelus AFB for 42 long years until he was ejected from the gene pool by his indignant citizens...


, a particular source of concern given the current strife in Mali.

The Qadaffy "regime accumulated weapons, and now some are in the hands not only of Islamists from Libya, but also from Algeria and Tunisia," Marzouki said in an interview with The World Today, edited by London-based think tank Chatham House.

"The danger now is that all these guys will go to Mali and train and make a holy war like in Afghanistan, and then they will come back to Tunisia. Our main foreign policy challenge for the next three years is to restore order to Mali."

Mali has been in turmoil since three Islamist groups, among them al-Qaeda in the Islamic Maghreb, seized control of the country's north after a coup in March, and Tunisia backs a political solution to the conflict.

In an interview appearing in the December-January issue of the magazine, Marzouki spoke about an attack on the U.S. embassy in Tunis by hardline Islamists known as Salafists


...Salafists are ostentatiously devout Moslems who figure the ostentation of their piety gives them the right to tell others how to do it and to kill those who don't listen to them...


"This attack was a surprise for me and the government. We didn't realize how dangerous and violent these Salafists could be," he said, explaining that the interior minister had thought it would be just another of many rallies.

"We saved the life of the U.S. ambassador by sending the presidential guard; but the image of Tunisia was badly damaged in the United States and in Europe."

Marzouki insisted that Salafists in Tunisia are "a tiny minority within a tiny minority. They don't represent society or the state."

While arguing that they "cannot be a real danger to society or to government," he said "they can be very harmful to the image of the government."

He also downplayed growing concerns in the Western world that Islam and democracy are incompatible.

"We cannot talk about Islam as a religion in this context. We have to talk about Islamism as a political trend rooted in Islam," he argued.

"Islamism is a very wide spectrum, going from the Taliban to (Turkish Prime Minister Recep Tayyip) Erdogan. We have the good fortune in Tunisia to have the central part of the spectrum in the form of the Ennahda movement," which rules Tunisia in a three-party coalition.

"The worst mistake is to consider Islamism as monolithic. It is not. You probably know that now the worst enemy for Ennahda are the Salafists."

Marzouki defended his center-left Congress for the Republic's alliance with Ennahda, saying the "center has to hold together. What I really fear is a misunderstanding with the moderate Islamists."

Turning to delays in drafting a new constitution following the revolution that ousted long-time dictator Zine El Abidine Ben Ali two years ago, Marzouki said there is still disagreement over whether the political system should be presidential or parliamentary.

"We still have a lot of differences between us and Ennahda. And we will need time to discuss the electoral law. This will probably be more difficult than the constitution itself."

Marzouki said he longed for stability in a country where he said the "situation is getting worse by the day."

He said investors, foreign and Tunisian, are waiting for a new constitution and government.

"Without investment and commitment we cannot attack economic issues. We have to hurry. Otherwise Tunisia will be in a mess."
Posted by: Fred || 12/08/2012 00:00 || Comments || Link || E-Mail|| [336063 views] Top|| File under: Arab Spring
Obama welcomes Morsi's call for dialogue
[Al Ahram] President Barak Obama has welcomed President Mohamed Morsi's calls for dialogue with opposition figures. During a speech to the nation on Thursday, President Morsi invited all political forces for talks to put an end to the ongoing dispute over his 22 November constitutional declaration and the draft constitution. He said the constitution would be put to a referendum on 15 December as planned.

A White House statement on Thursday said Obama had urged Egyptian opposition leaders to take part in talks with the president without setting pre-conditions.
Posted by: Fred || 12/08/2012 00:00 || Comments || Link || E-Mail|| [336062 views] Top|| File under: Arab Spring
Arabia
Shiite Protesters Demand Bahrain PM's Ouster
[An Nahar] Thousands of Shiite demonstrators in a village near the Bahraini capital on Friday demanded the premier's ouster in the first officially sanctioned protest since a ban at the end of October, witnesses said.

"Get out, Khalifa!" they chanted, referring to Sheikh Khalifa bin Salman al-Khalifa, an uncle of King Hamad


...King of Bahrain (since 14 February 2002), having previously been its emir (from 6 March 1999). He is a Sunni, while the rest of Bahrain is predominantly Shiite...


, who was held the premiership of the Sunni-ruled regime in the Gulf kingdom since 1974.

"We don't want an appointed government, we want a prime minister who serves the people," Sheikh Ali Salman, head of the main

Iranian catspaw

ing al-Wefaq, told the crowd.

The gathering was the first to be officially allowed since the end of October when the authorities banned all protests to ensure "security is maintained."

Posted by: Fred || 12/08/2012 00:00 || Comments || Link || E-Mail|| [336062 views] Top|| File under: Arab Spring
Bahrain Crown Prince Urges Talks with Opposition
[An Nahar] Bahraini Crown Prince Salman bin Hamad al-Khalifa on Friday called on for dialogue with the mainly Shiite

Moslem

opposition in the Sunni-dominated country, urging them to condemn violence.

"We had our own experience of the so-called Arab Spring last year. It divided the nation, and many wounds are still to be healed," the prince told delegates at the annual Manama Dialogue organized by the International Institute of Strategic Studies.

Bahrain, home to the U.S. Fifth Fleet and strategically situated across the Gulf from Shiite Iran, has experienced unrest since February 2011, when Arab Spring-style protests led by the Shiite majority erupted.

Hundreds of people were jugged
Drop the rod and step away witcher hands up!
when security forces aided by troops from neighboring Soddy Arabia


...a kingdom taking up the bulk of the Arabian peninsula. Its primary economic activity involves exporting oil and soaking Islamic rubes on the annual hajj pilgrimage. The country supports a large number of princes in whatcha might call princely splendor. When the oil runs out the rest of the world is going to kick sand in their national face...


crushed the uprising within a month.

The International Federation for Human Rights says 80 people have died in Bahrain since the unrest began.

Salman, considered to be a moderate within the ruling dynasty, spoke after thousands of Shiites in a village near the capital demanded the premier's ouster in the first officially sanctioned protest since a ban at the end of October, witnesses said.

Posted by: Fred || 12/08/2012 00:00 || Comments || Link || E-Mail|| [336061 views] Top|| File under: Arab Spring
Britain
Britain Convicts a Muslim for Disciplining her Child
A mother who beat her son to death for failing to learn the Koran by heart murdered him and burned his body to hide the evidence, a jury has found.


At least they found a crime was committed - I am almost surprised.


Sara Ege, 33, a mathematics graduate from India, treated her son Yaseen like a "dog," brutally beating him with a stick for failing to memorise religious texts.


I guess that was how she learned her math.


The seven-year-old died in July 2010 from internal injuries caused by three months of punishing beatings from his own mother.

Ege accused her husband, Yousef, of being the real killer throughout her murder trial at Cardiff Crown Court. But he was cleared on Wednesday of failing to act to prevent the death of his son at home in Pontcanna, Cardiff, south Wales.

Ege was found guilty of murder and of perverting the course of justice. She will be sentenced in the new year.

Details of the punishing beatings Yaseen regularly suffered at the hands of his mother were so traumatic she could not listen herself. She was given leave by the judge to absent herself from the court room when the jury was told of the events leading to his death.


Only those with a strong stomach should go to the link to read the details.
Posted by: Glenmore || 12/08/2012 18:11 || Comments || Link || E-Mail|| [336069 views] Top|| File under:
China-Japan-Koreas
Japan poised to shoot down Nork missile
The Japanese government has ordered its military to shoot down the missile that is expected to be launched by North Korea as early as Monday. The order to destroy the missile should any part of it threaten to fall onto Japanese territory was issued after a meeting of the Security Council of Japan met and was informed that North Korea has begun filling a fuel tank alongside the launch pad at the Sohae Satellite Launching Station in preparation for the launch.

Japan has already deployed Patriot Advanced Capability-3 missile batteries in Tokyo, as well as in Okinawa and at locations along the northern and western coasts facing the Korean Peninsula. Three Japanese destroyers equipped with the advanced Aegis detect-and-destroy weapons system have been deployed in the Sea of Japan. The US has also stationed warships in the area to monitor the launch.

New satellite images released on Friday indicate that snow may have slowed the preparations, but Pyongyang shouuld still be ready for liftoff starting on Monday.

Pyongyang claims the launch is an attempt to put an earth-observation satellite into orbit. But analysts and foreign governments share the belief that the it is part of North Korea's development of long-range missiles.

The head of US forces in Japan, Lt. Gen. Salvatore Angelella, said on Thursday that the launch threatens the stability of the region.

"This is a very dangerous situation and we do not support those actions by North Korea," he said. "We are monitoring the situation closely."

The government and military forces in South Korea have been placed on heightened alert, while the Philippines has expressed "serious concern" that the missile will violate resolution by the United Nations Security Council and called on Pyongyang "to reconsider its planned launch and abide by these resolutions, which call for the abandonment of its ballistic missile programme in a complete, verifiable and irreversible manner."
Posted by: Steve White || 12/08/2012 00:00 || Comments || Link || E-Mail|| [336068 views] Top|| File under:
Europe
Minister Says 'Probably Dozens' More Like Merah in France
[An Nahar] A man tossed in the slammer
Yez got nuttin' on me, coppers! Nuttin'!
this week in connection with the March attacks by

jihad boy

gunman Mohamed Merah has been released without charge, a judicial source said on Friday.

The 38-year-old man was tossed in the calaboose
Maw! They're comin' to get me, Maw!
on Tuesday along with his ex-girlfriend, also 38, who was released earlier.

The man, described by police as a member of the traveler community who converted to Islam, was detained on suspicion of having provided aid to Merah in carrying out the March attacks that left seven people dead.

The nature of his potential involvement was unclear at the time of his arrest, but

Sherlocks

have been searching for a suspected "third man" believed to have been with Merah and his brother Abdelkader during the theft of a scooter used in the attacks.

Merah, a self-described al-Qaeda sympathizer, shot a rabbi, three Jewish schoolchildren and three French paratroopers before being

rubbed out

in a police siege in Toulouse


...lies on the banks of the River Garonne, half-way between the Atlantic Ocean and the Mediterranean Sea. The Toulouse metropolitan area is the fourth-largest in La Belle France...


French authorities have stepped up efforts to fight homegrown

Death Eaters

since the attacks, including with a series of arrests of alleged Islamist

bad boy

s.

Interior Minister Manuel Valls has warned that there are "probably dozens" more potential

Death Eaters

like Merah in

La Belle France

.

"The threat exists abroad but there is also a threat from inside," Valls told

La Belle France

2 television this week.

Posted by: Fred || 12/08/2012 00:00 || Comments || Link || E-Mail|| [336062 views] Top|| File under: Salafists
Belgium Raises Terror Level ahead of Anti-Islam Film Release
[An Nahar] Belgium on Friday raised its terror threat level to the second-highest ahead of the release of a new home-made film on the Internet next week criticizing the Prophet Mohammed.

Interior Minister Joelle Milquet said the decision by a terror analysis and coordination unit was "a simple preventative measure," taking the level of threat up from two to three out of a maximum of four.

The decision was taken ahead of the release, planned for December 14, of "The Innocent Prophet" which an online trailer says is "from the point of view of an ex-

Moslem

".

The film is presented as the work of a man living in Spain called Imran Firasat and said to be inspired by "The Innocence of

Moslem

s", a film released in September that triggered a wave of anti-US protests across the Middle East and blamed for more than 30 deaths.

Posted by: Fred || 12/08/2012 00:00 || Comments || Link || E-Mail|| [336062 views] Top|| File under: Global Jihad
Lawsuit Targets French Paper over Naked Mohammed Cartoons
[An Nahar] Two French

Moslem

groups have filed a lawsuit for inciting racial hatred and slander against a French satirical weekly that published cartoons of a naked Prophet Mohammed, the paper's lawyer said Friday.

Charlie Hebdo published the cartoons in September as often violent -- and sometimes deadly -- protests were taking place in several countries over a low-budget film made in the United States that insults the prophet.

The Algerian Democratic Rally for Peace and Progress (RDAP) and its offshoot the United Arab Organization (OAU), which both state that their goal is "the defense and support of

Moslem

and/or Arab people", are seeking damages of 780,000 euros ($1 million).

Their suit targets the publication, its director and two cartoonists.

Two other groups have already filed suits against Charlie Hebdo over the same series of cartoons. The most recent suits say they besmirched the honor of the prophet and of

Moslem

s.

"Yet again, they are trying to scare us to prevent us continuing this French humoristic tradition regarding religion," said the weekly's lawyer Richard Malka.

In 2008, the then-director of Charlie Hebdo, Philippe Val, was cleared after French

Moslem

groups took him to court accusing him of having insulted Islam by publishing cartoons of the prophet.

Posted by: Fred || 12/08/2012 00:00 || Comments || Link || E-Mail|| [336062 views] Top|| File under: Salafists
India-Pakistan
Pak asks Karzai to share information about spy chief bomber
The Pakistan government today responded to President Hamid Karzai's accusation that a suicide attacker who targeted the Afghan spy chief had come from Pakistan by saying that Kabul should share any information it has to back up the allegation.

"Before levelling charges, the Afghan government would do well if they shared information or evidence with the government of Pakistan that they might have with regard to the cowardly attack on the head of the National Directorate of Security (NDS)," foreign office spokesman Moazzam Khan said in a statement.

Khan further said that Afghan authorities should also probe possible lapses in the security for Afghan spy chief Assadullah Khalid, who was attacked in Kabul on Thursday by a Taliban suicide bomber posing as a peace envoy.

"They (the Afghan government) would also do well by ordering an investigation into any lapses in the security arrangements around the NDS chief," Khan said.

The Pakistan government is "ready to assist any investigation of this criminal act", he said.
Posted by: tipper || 12/08/2012 12:10 || Comments || Link || E-Mail|| [336068 views] Top|| File under:
U.S. Diplomat Hopes Song Can Win over Pakistan
[An Nahar] A US official is taking a novel approach to diplomacy in Pakistain -- singing in a local language to build bridges in one of the world's most dangerous countries, where anti-Americanism runs rampant.


"If I had a hammer [KABANG!]"


Shayla Cram, a public diplomacy officer assigned to Beautiful Downtown Peshawar


...capital of Khyber Pakhtunkhwa (formerly known as the North-West Frontier Province), administrative and economic hub for the Federally Administered Tribal Areas of Pakistan. Peshawar is situated near the eastern end of the Khyber Pass, convenient to the Pak-Afghan border. Peshawar has evolved into one of Pakistan's most ethnically and linguistically diverse cities, which means lots of gunfire.


, the gateway to al-Qaeda and Taliban strongholds in the northwestern tribal belt, has not only learnt Pashto but has penned her own Pashto-style song.
"Mahmoud, what's 'blowin' in the wind' mean?"
"I dunno, Ahmed. Dammit! She won't hold still long enough to draw a bead on her!"
"Maybe we should use a cycle of violence?"
"Jenaiy," which means "girl," is a tribute to Malala Yousafzai, the teenager who was shot in the head by the Taliban for promoting education for girls.
"Where the hell's my detonator?"
"Hurry, Mahmoud! She won't stop!"
It features Cram on guitar and vocals and a Pak musician on the rabab -- a traditional stringed instrument -- and urges girls to have hope for the future and pursue their dreams.
"No! Not 'Kumbaya' again!"
"Please, Allah! Make her leave on a jet plane!"
"There's definitely need in Pakistain to encourage

maidens of tender years

and females in their education and leadership, to make them young leaders, and that's the basic message of my song," Cram told Agence

La Belle France

Presse.


"That's why they pay me $125,000 a year! Plus per diem!"


Women in Pakistain, particularly in northwestern rural areas, are frequently treated as second-class citizens,


...optimist...


subjected to horrific violence in the name of family "honor," and denied education.
Posted by: Fred || 12/08/2012 00:00 || Comments || Link || E-Mail|| [336069 views] Top|| File under:
Pakistani Taliban recruiting via Facebook
[Dawn] The Pak Taliban has set up a page on Facebook to recruit enthusiasts to write for a quarterly magazine and to edit video, a

front man

confirmed Friday.

The Umar Media TTP page, which has more than 270 likes, appears to have been created in September and has just a handful of messages written in English.

"Umar Media is proud to announce online jobs oppertunities (sic)," says the first post on the networking website, written on October 25.

"Job discription (sic) is video editing, translations, sharing, uploading, downloading and collection of required data," it says, giving an email address and asking readers to "plz spread it. This fb account ma be deleted."

Tehrik-e-Taliban Pakistain (TTP)

front man

Ehsanullah Ehsan confirmed to AFP by telephone on Friday that the faction was "temporarily" using the page "to fulfill its requirements" before launching its own website.

US-based organization SITE Intelligence Group says the TTP uses Facebook as "a recruitment centre".

"Through its official media arm, Umar Media, the TTP has taken to Facebook to recruit contributors for their media work and the group's forthcoming publication 'Ayah-E-Khilafat' (Sign of the Caliphate)," it said in a statement.

The TTP Facebook page describes the publication as its "official quarterly magazine" and asks writers to submit articles "on (a) topic of your choice", or on jihadi current affairs, history, Islamic movements or the plight of

Mohammedan

s.

Posted by: Fred || 12/08/2012 00:00 || Comments || Link || E-Mail|| [336067 views] Top|| File under: TTP
Israel-Palestine-Jordan
Meshaal Hopes to Become Gaza 'Martyr'
[An Nahar]

Hamas, always the voice of sweet reason,

leader in exile Khaled Meshaal made his first visit to

Gazoo

on Friday, kissing the ground and saying he hoped he would one day die a "martyr" in the Paleostinian territory.


I would like that too, let's schedule it. Does tomorrow sound good?


After his seven-vehicle convoy swept across the border from Egypt, Meshaal got out and kissed Paleostinian soil before embracing

Gazoo

's Hamas Prime Minister Ismail Haniya.

Green Hamas flags and the red, white, green and black of the Paleostinian flag were everywhere to mark the unprecedented visit which was timed to coincide with the 25th anniversary of the founding of the Islamist movement.

Meshaal was accompanied by his deputy Mussa Abu Marzuk and other

brass hats

on a trip which came just two weeks after the end of a deadly confrontation with Israel, which began on November 14 with an Israeli air strike that killed Hamas military commander Ahmed Jaabari.

Shortly after his arrival, Meshaal was taken to see the charred remains of Jaabari's car, which had been transported to Rafah especially for the visit.

"I hope God will make me a martyr on the land of Paleostine in

Gazoo

," he said.

Posted by: Fred || 12/08/2012 00:00 || Comments || Link || E-Mail|| [336064 views] Top|| File under: Hamas
U.N. to Reinforce Golan Heights Force as Syria Troubles Mount
[An Nahar] The United Nations


...boodling on the grand scale...


is strengthening its force monitoring a ceasefire between Syria and Israel because of the growing threat from the Syria conflict, a top U.N. official said Friday.

U.N. peacekeeping chief Herve Ladsous said extra armored cars would be sent to the force in the strategic Golan Heights where tensions have escalated in recent months as the civil war spreads.

The unarmed U.N. observers say they have been threatened and have also had to treat Syrian forces following battles with opposition rebels in the demilitarized zone, according to a new report by U.N. leader
the ephemeral Ban Ki-moon


... of whom it can be said to his credit that he is not Kofi Annan...


Four Austrian members of the U.N. Disengagement Observer Force (UNDOF), which has been in the Golan since 1974, were

maimed

as they drove to Damascus


...The capital of Iran's Syrian satrapy...


airport last week. Syrian and Israeli forces have repeatedly exchanged fire across the ceasefire line.

Canada pulled its small contingent out of UNDOF in September and other contributor countries have raised concerns, diplomats said. Austria, Croatia, India, Japan and Philippines provide the 1,000 troops in the force.

"We take very much to heart the safety and security of our personnel in UNDOF," Ladsous told

news hound

s.

On top of sending extra armored cars, the force would reinforce its "political analysis capacity," Ladsous said. "We do all this in very close consultations with our troop contributing countries."

The UNDOF countries are to meet next week ahead of the U.N. Security Council's renewal of the force's mandate.

Posted by: Fred || 12/08/2012 00:00 || Comments || Link || E-Mail|| [336063 views] Top|| File under: Govt of Syria
Southeast Asia
U.N. Has 'Major Concern' over Myanmar Displaced
[An Nahar] A top U.N. envoy Friday raised concerns about the plight of hundreds of thousands of people forced from their homes by unrest in Myanmar, after visiting camps in the country's conflict-hit west and north.

The United Nations


...an international organization whose stated aims of facilitating interational security involves making sure that nobody with live ammo is offended unless it's a civilized country...


' humanitarian chief Valerie Amos said almost half a million people are displaced "in need of assistance" in the country, which is opening to the world after nearly half a century of military rule ended last year.

"While it is a time of positive change in the country, humanitarian needs have increased and this is a major concern," said Amos, the under-secretary-general for humanitarian affairs and emergency relief coordinator.

The U.N. said around 115,000 people have fled bloody communal violence between

Moslem

and Buddhist communities in western Rakhine state, while 75,000 are displaced in Kachin state in the north because of ongoing fighting between ethnic rebels and the army.

A further 300,000 are believed to be unable to return home because of separate conflicts along the country's eastern border with Thailand.

Posted by: Fred || 12/08/2012 00:00 || Comments || Link || E-Mail|| [336061 views] Top|| File under:
Syria-Lebanon-Iran
UN Chief Renews Plea for Syrian Refugee Aid
[VOA News] United Nations


...aka the Oyster Bay Chowder and Marching Society...


Secretary-General
the ephemeral Ban Ki-moon


... of whom it can be said to his credit that he is not Kofi Annan...


made an appeal Friday for additional international support for the hundreds of thousands of refugees who have fled conflict in Syria.

Visiting Syrian refugee camps in Jordan and Turkey, the U.N. chief expressed frustration over the lack of aid for the region's growing humanitarian crisis. With winter now fast approaching and the conflict appearing to be intensifying along with the looming threat of chemical weapons, observers warn that the crisis could become even more dire.

"I therefore call upon and appeal most urgently to the international community, and particularly the countries in this region, to provide on an urgent basis the humanitarian assistance," he said during a stop at Jordan's Zaatari refugee camp along the Syrian border. "We need your caring hands to those helpless people."
Posted by: Fred || 12/08/2012 00:00 || Comments || Link || E-Mail|| [336064 views] Top|| File under: Govt of Syria
U.S. Expresses 'Deep' Concern over Tripoli, Tariq al-Jadideh Unrest
[An Nahar] The United States is deeply concerned with the continued violence in the northern city of Tripoli


...a confusing city, one end of thich is located in Lebanon and the other end of which is the capital of Libya. Its chief distinction is being mentioned in the Marine Hymn...


and "attempts to spark violence" in Beirut's Tariq al-Jadideh neighborhood, said the U.S. Embassy via Twitter on Friday.


The usual deeply felt tut-tuttery...


"We call on all parties to exercise restraint and respect for

Leb

's stability and security," it said.

"The U.S. commends the Lebanese army and Internal Security Forces' efforts to work together and maintain calm in

Leb

," it added.

"The U.S. remains committed to a stable, sovereign and independent

Leb

," tweeted the embassy.

Twelve people were killed and over 75 were

maimed

in the latest round of

festivities

that erupted in Tripoli over the weekend in light of news that Lebanese fighters had been killed in an ambush in the Syrian border town of Tall Kalakh on November 30.

Posted by: Fred || 12/08/2012 00:00 || Comments || Link || E-Mail|| [336062 views] Top|| File under:
Dutch to Send Patriot Missiles to Turkey-Syria Border
[An Nahar] The Dutch cabinet on Friday gave the go-ahead to sending NATO


...the North Atlantic Treaty Organization. It's headquartered in Belgium. That sez it all....


Patriot missiles to Turkey to defend its border against Syria, along with a maximum 360 soldiers to operate them.

"The cabinet has decided shortly to send two Dutch Patriot batteries to contribute to the protection of our NATO ally Turkey," a government statement said.

The deployment, which comes on the heels of a similar German move, will be initially for one year and the government said the surface-to-air missiles could not be used offensively.

"The aim of the Patriot deployment is not to enforce a no-fly zone or to carry out attacks," Prime Minister Mark Rutte told journalists after the weekly cabinet meeting.

The missiles will arrive in Turkey mid-January, Defense Minister Jeanine Hennis told Dutch news agency Novum.

The exact location for the missiles' deployment will be decided in talks with Turkey, the United States and Germany.

The government statement said a maximum of 360 soldiers would be sent to Turkey to operate the missiles.

Posted by: Fred || 12/08/2012 00:00 || Comments || Link || E-Mail|| [336063 views] Top|| File under: Govt of Syria
Home Front: Culture Wars
HRW: Iran's statements not incitement to genocide
The head of the powerful New York-based Human Rights Watch refused to label Iranian calls to obliterate the Jewish state as genocide.


Cause Juice are not really human?
Posted by: g(r)omgoru || 12/08/2012 14:28 || Comments || Link || E-Mail|| [336071 views] Top|| File under:
Who's in the News
27
[untagged]
14
Arab Spring
5
Govt of Syria
3
Govt of Pakistan
2
Salafists
2
Hamas
1
Jamaat-e-Islami
1
Taliban
1
al-Shabaab
1
TTP
1
Global Jihad
1
al-Qaeda in Arabia
Bookmark
E-Mail Me
The Classics
The O Club
Rantburg Store
The Bloids
The Never-ending Story
Thugburg
Gulf War I
The Way We Were
Bio
Merry-Go-Blog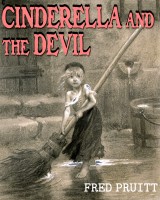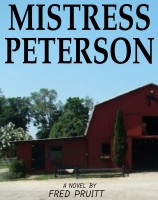 On Sale now!


A multi-volume chronology and reference guide set detailing three years of the Mexican Drug War between 2010 and 2012.

Rantburg.com and borderlandbeat.com correspondent and author Chris Covert presents his first non-fiction work detailing the drug and gang related violence in Mexico.

Chris gives us Mexican press dispatches of drug and gang war violence over three years, presented in a multi volume set intended to chronicle the death, violence and mayhem which has dominated Mexico for six years.
Click here for more information


Meet the Mods
In no particular order...


Steve White
Seafarious
tu3031
badanov
sherry
ryuge
GolfBravoUSMC
Bright Pebbles
trailing wife
Gloria
Fred
Besoeker
Glenmore
Frank G
3dc
Skidmark



Better than the average link...



Rantburg was assembled from recycled algorithms in the United States of America. No trees were destroyed in the production of this weblog. We did hurt some, though. Sorry.
3.238.118.27

Help keep the Burg running! Paypal: