Africa North
French anti-terror judge says 'no choice' but war in Mali
[FRANCE24] France's top anti-terrorist investigating judge has warned that an Islamist-controlled northern Mali is a dangerous potential training ground for jihadists wanting to launch attacks against France


Not just France, of course, but only France is rightly the judge's concern.

- and that they "must be stopped".

Marc Trévidic, 47, told left-leaning daily Libération on Tuesday that while taking the fight to al Qaeda-linked Malian extremists made France an "ever more obvious target" for terror attacks, "we don't have any choice but to go to war".

France launched Operation Serval on Friday against the Islamists now controlling northern Mali; its main aim to stop the rebels moving south towards the capital Bamako.

As Libération published excerpts from his book "Terrorists: the seven pillars of folly", Trévidic explained that Mali, a former French colony, was the most easily accessible and attractive destination for would-be terrorists with their eyes on French targets.

"I'm not a warmonger, but if 2,000 or 3,000 jihadists were able to install themselves in Bamako there would be very little we could do to be able to dislodge them," he said.

"Al Qaeda in the Islamic Maghreb (AQIM) wants to paint France as aggressors -- but the group have nevertheless been central to a number of kidnappings of French citizens and is constantly making threats against France. They have to be stopped."
Posted by: Fred || 01/16/2013 00:00 || Comments || Link || E-Mail|| [6511 views] Top|| File under: al-Qaeda in North Africa
Egypt denies making 'cluster bombs' for Syria
[Al Ahram] Egypt has quashed a report by Human Rights Watch


... dedicated to bitching about human rights violations around the world...


, claiming that Syria's Al-Assad regime forces had allegedly used cluster bombs against the civilian citizens which were made by an Egyptian company called Sakr Factory for Development Industries.

Major-General Dr. Mahmoud Khalaf, an advisor at Nasser Higher Military Academy, told the Al-Ahram Arabic news website: "It is an easy matter to launch media accusations against Egypt and defame it, but to provide evidence is another issue. Egypt is a main target for many foes in the region, but will never be the 'hat rack' for talking about this kind of internationally band bombs."

Khalaf stressed that Egypt is committed to the international conventions and does not produce nor manufacture this kind of unlawful weapon.

Posted by: Fred || 01/16/2013 00:00 || Comments || Link || E-Mail|| [6478 views] Top|| File under: Govt of Syria
U.S. Urges Morsi to Retract Anti-Semitic Remarks
[An Nahar] The United States on Tuesday condemned vitriolic anti-Semitic remarks attributed to Egypt's Islamist President Mohamed Morsi before he was elected to office, and urged him to make clear his views.

"The language that we've seen is deeply offensive," State Department spokeswoman Victoria Nuland said, adding "we think that these comments should be repudiated, and they should be repudiated firmly."

According to a TV clip released by the Washington-based Middle East Media Research Institute, Morsi is seen referring in a 2010 interview to Israelis as "blood suckers and war mongers, and descendants of pigs and apes."
Continued on Page 49
Posted by: Fred || 01/16/2013 00:00 || Comments || Link || E-Mail|| [6487 views] Top|| File under: Arab Spring
Tunisians decry Sufi shrine attack
[MAGHAREBIA] The Tunisian town of Sidi Bou Said took its name from a Sufi mausoleum.

Last week-end, vandals set the revered site on fire.

"This crime against our culture and history must not go unpunished," the presidency said about the January 12th arson attack in the scenic tourist village near Tunis.
Continued on Page 49
Posted by: Fred || 01/16/2013 00:00 || Comments || Link || E-Mail|| [6492 views] Top|| File under: Salafists
Qatar Says Force Won't Solve Mali Problem, U.S. Welcomes Operation
[An Nahar] Qatar cast doubt on Tuesday over the value of

La Belle France

's military intervention in Mali against beturbanned fascisti, arguing that force would not solve the problem and urging dialogue, as the U.S. threw its support behind the French military action.

"Of course we wish that this problem could be solved through dialogue, a political dialogue. I think that political dialogue is important and necessary. I don't think that power will solve the problem," Qatari Prime Minister Sheikh Hamad bin Jassem al-Thani told

news hound

s.

He said the Mali problem should be "discussed between neighboring countries, the African Union
Continued on Page 49
Posted by: Fred || 01/16/2013 00:00 || Comments || Link || E-Mail|| [6493 views] Top|| File under: al-Qaeda in North Africa
Former PM Villepin warns of 'blind' Mali intervention
[FRANCE24] Former French prime minister
Dominique de Villepin
... who may not be a woman ...
has warned that military intervention in Mali risked dragging the country into an interminable conflict in the former French colony, was ill thought-out, and "not the French way".


Remember him? The guy with the sash and the pretty hair? Oh, c'mon. You remember! Axis of Weasels?... Hah! I knew it'd come back to you!




He wrote a book of poetry, too...and it was published. That's the kind of deep thinker he was.

In an editorial for the Sunday newspaper, Le Journal du Dimanche, Villepin compared

La Belle France

's mission to stem Islamist advances into southern Mali to "a decade of lost wars in Afghanistan, Iraq and Libya".
Continued on Page 49
Posted by: Fred || 01/16/2013 00:00 || Comments || Link || E-Mail|| [6489 views] Top|| File under: al-Qaeda in North Africa
Britain
'Muslim Patrol' vigilantes attempt to control London streets
The Commentator has found evidence of self-styled 'vigilantes' patrolling streets of London, accosting women and vandalising public property. The group, which is attempting to cordon off 'Muslim areas', has dubbed itself 'Muslim Patrol'.

So far, the group has posted two videos to its new YouTube account which was set up in December 2012. The first video shows the destruction of advertising and vandalising of bus shelters, both displaying images of H&M push-up bras. The second video sees the 'vigilantes' approaching and harrassing members of the public for either consuming alcohol, dressing 'inappropriately', or being inebriated near a mosque.
Posted by: Bright Pebbles || 01/16/2013 10:33 || Comments || Link || E-Mail|| [6510 views] Top|| File under:
Crucifix-Wearing BA Worker Wins European Rights Case
[AFP] A British Airways employee suffered discrimination at work over the wearing of a cross, the European Court of Human Rights ruled on Tuesday.

Nadia Eweida, a 60-year-old Christian, took the airline to the European court after British courts upheld BA's decision to ban her from wearing a crucifix.

The Strasbourg-based court ruled that the British courts had given "too much weight" to BA's desire to "project a certain corporate image" and her right to manifest her religious beliefs had been violated.

Eweida had worked since 1999 as a flight attendant for BA, whose uniform code stipulated that women must wear a high-necked shirt and a cravat, without any visible jewellery.

When the wearing of the cross provoked a dispute in 2006, she was offered an alternative job within the company, which she refused.

She eventually returned to work in February 2007 when BA's policy was changed to permit the display of religious symbols, with the cross and the star of David permitted.
Posted by: trailing wife || 01/16/2013 00:00 || Comments || Link || E-Mail|| [6486 views] Top|| File under:
Syrian Students in Britain Hit by Funding Crisis
[An Nahar] Some 670 Syrian students at British universities risk being expelled because they can no longer meet their fees due to the conflict back home, campaign organizers claimed Tuesday.

The collapse of the Syrian currency, the closure of the embassy in

Britannia

, sanctions on Syrian banks and the Syrian higher education ministry stopping funding have made it hard for students to finance their tuition.

Some Syrian students have already been expelled or asked to pay up or leave their courses, according to campaigners who have launched a petition.

To help out the affected students,

Britannia

's finance ministry is freeing up funds from accounts hit by the European Union


...the successor to the Holy Roman Empire, only without the Hapsburgs and the nifty uniforms and the dancing...


asset freeze on Syrian
Hereditary President-for-Life Bashir Pencilneck al-Assad


Terror of Aleppo ...


's inner circle, said a spokeswoman from the Department for Business, Innovation and Skills (BIS), which handles universities.

Brunel University post-graduate student Husam Helmi, from outside Damascus


...Capital of the last overtly fascist regime in the world...


, has lost his aunt and uncle in the conflict while his family have fled their homes.

"This is a disaster. If we don't complete our courses, we will have to pay double our entire fees when we return to our Syrian universities," he said in an email from the online campaigning community Avaaz.

Posted by: Fred || 01/16/2013 00:00 || Comments || Link || E-Mail|| [6484 views] Top|| File under: Govt of Syria
Home Front: WoT
US Judge: PA Can Cover Up Link To 2002 Terror Attack
Citing "privileged and protected" information, judge orders memo connecting PA to

suicide kaboom

returned or destroyed.

A US judge ruled that the Paleostinian Authority has the right to cover up evidence of its connection to a 2002

suicide kaboom

in Karnei Shomron which killed three teenagers, The New York Post reported Monday.

According to the report, a two-page memo directly linking the PA to the terror attack was inadvertently handed over to lawyers suing the Paleostinian government for $300 million on behalf of the parents of two American teens killed in the bombing. An Israeli teen also was killed in the attack.

The New York Post claimed that the document reveals a "close relationship" between the bomber, Sadeq Hafez, an operative for the
Popular Front for the Liberation of Paleostine


... Paleostinian Marxist movement, founded in 1967. It is considered a terrorist organization by more than 30 countries including the U.S., European Union, Australia, Canada, and Antarctica. The PFLP's stated goal is the establishment of a socialist State in Paleostine. They pioneered armed aircraft hijackings in the late 60s and early 70s...


(PFLP) terror group, and Raed Nazal, a captain in the Paleostinian Authority security forces who allegedly planned the attack.

At the time, Nazal allegedly "was both a salaried officer in the PA's security services and a leader of the PFLP cell" which carried out the bombing.

The NY Post further reported that the memo, written in April 2012 by Maj. Ziad Abu Hamid of the PA's General Intelligence Service, details "at least six other critical facts" about the attack and "clearly establishes the [PA]'s material support and liability."

Nevertheless, Washington, DC, federal Judge Richard Leon ordered the memo destroyed or returned to the PA, citing "privileged and protected" information.

The plaintiffs' lawyers, David Schoen and Robert Tolchin, denounced the ruling, asserting that the PA's "illegitimate cover-up efforts must not be permitted with impunity." Otherwise, they claimed, "this critically important evidence of murder will likely be lost forever.

"It would also deprive Congress of the kind of evidence it must have to evaluate whether to continue funding [the PA] only to see the money go to support and reward terrorism against Americans."

Lawyers for the Paleostinian Authority did not return a request for comment.

In court papers, however, they said the memo was mistakenly handed over in a Sept. 12 deposition. They said the memo "retains the protection of the privilege despite the inadvertent disclosure."
Posted by: trailing wife || 01/16/2013 00:00 || Comments || Link || E-Mail|| [6491 views] Top|| File under:
India-Pakistan
'Canadian society is our heaven': Cleric behind Pakistan protests touts Islam, democracy,
The Canadian-Pakistani cleric at the head of a protest movement that is galvanizing Pakistan says he wants to bring about reforms where Islam is at the root of democratic politics in the country.

Tahir ul Qadri told the National Post, "Islam teaches democracy, Islam teaches human rights, Islam defends the rights of minorities. Islam does not believe in discrimination. So my interpretation of Islam is a bit different from the mullahs. I feel that the teachings of Islam creates a moderate, progressive, free and democratic society, free of every kind of extremism and terrorism. This is my interpretation of Islam and what I want to see here."

The preacher's calls for electoral reforms and a peaceful, moderate Islamic state for Pakistan, have brought out tens of thousands of his supporters on to the streets of Islamabad for a second straight day.
Posted by: tipper || 01/16/2013 03:47 || Comments || Link || E-Mail|| [6484 views] Top|| File under:
Zardari should immediately resign: Imran Khan
[Dawn] Chief of the Pakistain Tehrik-e-Insaf
...a political party in Pakistan. PTI was founded by former Pakistani cricket captain and philanthropist Imran Khan. The party's slogan is Justice, Humanity and Self Esteem, each of which is open to widely divergent interpretations....
(PTI) Imran Khan

... aka Taliban Khan, who ain't the brightest knife in the national drawer...
on Tuesday called on
President Asif Ali Ten Percent Zardari


... husband of the late Benazir Bhutto, who has been singularly lacking in curiosity about who done her in ...


to resign immediately to make way for free and fair elections.

"President Asif Ali Zardari should resign immediately. He cannot hold free and fair elections because he is holding two offices," Khan told a news conference in Lahore.

His call came after the Supreme Court issued an order for the arrest of the prime minister over corruption allegations, and as at least 25,000 people took part in the largest political protest in Islamabad since Zardari's government took office.

"The government should immediately announce new elections and should also announce a date for it," Khan told the news conference. "Change is not possible without holding of free and fair elections," he added.

Posted by: Fred || 01/16/2013 00:00 || Comments || Link || E-Mail|| [6486 views] Top|| File under: Govt of Pakistan
Qadri delivers speech after expiration of deadline
[Dawn] Addressing his supporters after the expiration of the 11 am deadline given to the government to resign and dissolve all assemblies, Dr Tahirul Qadri, chief of the Tehrik-e-Minhajul Koran (TMQ) said the nation had gathered in Islamabad to demand its rights, adding that the conclusion of the long march was the revolution's victory.

Terming it the "Islamabad Declaration ", Qadri said the conclusion of the long march was the beginning of the revolution.

Qadri said he wanted changes and reforms in the country's system, adding that his long march was democratic and peaceful.

He moreover said that if he would ask the protesters to take over the houses of parliament, they would go ahead with the instruction, adding that no power in the world could stop the march's participants from taking over the parliament.

However,


man does not live by words alone, despite the fact that sometimes he has to eat them...


the TMQ chief said the goal of the participants was to eliminate anarchy and unrest and not spread it.

Qadri stated he did not want any unlawful and unconstitutional measures, adding that he did not intend to take over the President House and the Prime Minister's residence.

He said he wanted the rulers to be made to account before the laws of the country.


The TMQ chief said he had gathered with his supporters in front of the parliament to save the country from dismemberment.

The current form of democracy served the interests of only one per cent of the population whereas 99 per cent of the population remained deprived of the fruits of democracy, Qadri told the crowd, members of which were chanting "we want change".

Speaking to the crowd, the TMQ chief further said the political government was responsible for creating a bad impression of the army.

He added that it was the military's job to implement the government's policies, adding that the army was the defender of the country's ideological and physical boundaries.

Qadri said only the institutions of the judiciary and the army were fulfilling their responsibilities.

He criticised the parliamentarians and said 70 per cent of Pak

politician

s did not pay their taxes.

Allama Qadri said that we have staged a sit-in and we wont leave without getting a response.

Earlier, DawnNews quoted sources as saying that government authorities, including Inspector General Islamabad Police, Commissioner Islamabad and Rangers officials held talks with TMQ leaders over restricting the long march to D-Chowk.

A heavy contingent of

coppers

had arrived at the site and restricted the marchers from proceeding ahead of D-Chowk also known as Express Chowk.

Thousands of long march participants , including Qadri in a bullet-proof container truck, had arrived at the D-Chowk Tuesday morning.

Rangers and police personnel had formed a security cordon around Qadri's truck after Federal Interior Minister Rehman Malik


Pak politician, Interior Minister under the Gilani government. Malik is a former Federal Investigation Agency (FIA) intelligence officer who rose to head the FIA during Benazir Bhutto's second tenure. Malik was tossed from his FIA job in 1998 after documenting the breath-taking corruption of the Sharif family. By unhappy coincidence Nawaz Sharif became PM at just that moment and Malik moved to London one step ahead of the button men. He had to give up the interior ministry job because he held dual Brit citizenship.


issued instructions for the provision of strict security to the TMQ chief, private news channels reported.

The security forces personnel forming the cordon were later reportedly replaced by Qadri's supporters.

Reports were received of tear-gas shelling by police personnel to disperse the protesters near Kulsoom Plaza in Islamabad's Blue Area after gunshots were heard and marchers resorted to pelting stones on security personnel.

The injured

coppers

, including an inspector, were shifted to the PIMS hospital in the federal capital.

It was not clear who had fired the gunshots.

Malik had also sought an immediate report from Islamabad's commissioner over the incident.

Previously during the early hours of Tuesday, Qadri had addressed tens of thousands of protestors in Islamabad, giving the Pak government until 11 am to dissolve all assemblies and voluntarily resign.

A large crowd of supporters, by some estimates between 25,00 to 50,000, had poured into the federal capital early on Tuesday, led by Qadri, a

holy man

who many accuse of trying to sow political chaos ahead of elections.

"This president and prime minister...they are now ex-presidents and prime ministers. Their time is over. Dissolve the national and provincial assemblies by the morning. I am giving you until 11 am to step down or else the people will start making their own decisions," said Qadri. "These millions of supporters have spoken. They have rejected your so-called mandate. You are no longer their representatives."

Qadri, a Pak-Canadian who returned to Pakistain last month after years in Toronto, accuses the government of corruption and incompetency, and calls for sweeping reforms to be enacted by a caretaker administration before polls.

The federal government had agreed with Qadri to hold the rally in the federal capital as long as there was no violence and crowds were kept away from the Parliament House. Arrangement had been made for the march with a makeshift stage set up at Jinnah Avenue.

However,


it's easy to be generous with someone else's money...


speaking in a more aggressive tone than any of his earlier speeches, Qadri had called on his supporters to shift the rally to D-Chowk, the highly-sensitive area in front of the parliament and close to several international embassies and consulates.
Posted by: Fred || 01/16/2013 00:00 || Comments || Link || E-Mail|| [6488 views] Top|| File under: Govt of Pakistan
Pakistani Cleric Qadri Energizes Calls for Reform
In case you care, Der Spiegel has this take on the news.
[VOA News] Tahir-ul Qadri returned to a hero's welcome in Pakistain in December, attracting thousands with calls for reforms ahead of this year's elections.


The Pak version of General Boulanger...


One of those characters the French try to forget.
What is Qadri's background?

The 62-year-old Sufi

holy man

first emerged on Pakistain's political scene some three decades ago, when General Muhammad Zia ul Haq

...the creepy-looking former dictator of Pakistain. Zia was an Islamic nutball who imposed his nutballery on the rest of the country with the enthusiastic assistance of the nation's religious parties, which are populated by other nutballs. He was appointed Chief of Army Staff in 1976 by Prime Minister Zulfikar Ali Bhutto, whom he hanged when he seized power. His time in office was a period of repression, with hundreds of thousands of political rivals, minorities, and journalists executed or tortured, including senior general officers convicted in coup-d'état plots, who would normally be above the law. As part of his alliance with the religious parties, his government helped run the war against the Soviets in Afghanistan, providing safe havens, American equipiment, Saudi money, and Pak handlers to selected mujaheddin. Zia died along with several of his top generals and admirals and the then United States Ambassador to Pakistain Arnold Lewis Raphel when he was assassinated in a suspicious air crash near Bahawalpur in 1988...
was in power. During that time, Qadri made a name for himself as a legal adviser on Islamic law for both the country's Supreme Court and the Federal Sharia Court of Pakistain.

In 1981, he founded Minhaj-ul-Koran, an educational, spiritual and humanitarian non-governmental agency that now has branches in more than 90 countries. Qadri later went on to create the political party Pakistain Awami Tehrik.


Ties to the Zia ul-Haq regime. That's always comforting, isn't it?


In 2002, he won a seat in Pakistain's National Assembly under General
Pervez Perv Musharraf's


... former dictator of Pakistain, who was less dictatorial and corrupt than any Pak civilian government to date ...


rule. However,


man does not live by words alone, despite the fact that sometimes he has to eat them...


he resigned two years later, condemning Pakistain's political system as corrupt. He then moved to Canada, where he became a Canadian citizen and continued his religious activities.


He hadn't noticed that Pakistain's political system was corrupt while working as part of the Zia ul-Haq regime's repression machine, and it took him two entire years for that to sink in as a member of the Pak People's Assembly. The man's brilliant.


What are his beliefs?

Qadri preaches a philosophy that promotes merging modernist views with Islam and encouraging

Moslem

s in Western countries to become fully integrated with those societies.


The fifth column works so much better when the fifth columnists aren't sporting beards down to their belly buttons and wearing dresses.


He achieved some international fame in 2010 with his fatwa - or religious opinion - condemning terrorism.


"Terrism is... bad."


According to his group's website, Minhaj-ul-Koran's goals include promoting peace, tolerance, interfaith harmony, education, integration, community cohesion, and women's rights; engaging with young

Moslem

s for religious moderation; and providing social welfare.

"Boulangisme: 'a vague and mystical aspiration of a nation towards a democratic, authoritarian, liberating ideal; the state of mind of a country that is searching, after the various deceptions to which she was exposed by the established parties which she had trusted up to then, and outside the usual ways, something else altogether, without knowing either what or how, and summoning all those who are dissatisfied and vanquished in its search for the unknown.'
What does he want?

Qadri returned to a hero's welcome in Pakistain in December with his message that there must be reforms ahead of this year's elections.


This is the first Pak civilian govt, whatever its faults (which are epic) to make it this close to actual elections.


Analysts say this call struck a chord with average Paks, who are upset with a status quo that includes electricity blackouts, a sluggish economy and a decade-long fight against domestic Talibs.

​​The

holy man

and former politician is calling for the dissolution of the current government and for early elections. His most controversial demand has been for the military to play a role in picking an interim government that would take over ahead of the vote and could stay in charge longer than normal in order to implement reforms.

Why does he face opposition?

It is his call for the military to participate in the election that has left many in the political establishment worried. For the first time in Pakistain's history, the country is poised to have a peaceful handover of power from one civilian government to another. But Qadri's demand for military involvement, as well as his ties to the Zia- and Musharraf-era governments, have led critics to accuse him of being a military puppet.

However,


man does not live by words alone, despite the fact that sometimes he has to eat them...


experts say it is still too early to tell if Qadri is a viable threat to Pakistain's political establishment. While he has drawn crowds in the thousands, it is still nowhere near the "millions" of protesters he has promised. Also, his Canadian citizenship prevents him from running for office in Pakistain.
Posted by: Fred || 01/16/2013 00:00 || Comments || Link || E-Mail|| [6533 views] Top|| File under: Govt of Pakistan
Israel-Palestine-Jordan
Israeli leaders react to alleged Obama criticism of Netanyahu
Israeli political leaders reacted yesterday to a report on the Bloomberg news website by well-known American journalist Jeffrey Goldberg which claimed, "in [US President] Obama's view, [Israel's Prime Minister] Netanyahu is moving his country down a path toward near-total isolation."

Goldberg, who writes principally on foreign affairs and in particular the Middle East, said that White House contacts had told him that "on matters related to the Palestinians the President [Obama] seems to view the Prime Minister [Netanyahu] as a political coward" and that privately Obama shared the view that "Israel doesn't know what its own best interests are."

Although Netanyahu himself has not commented on Goldberg's column, according to Israel Hayom, senior figures in the Likud Party have suggested that Obama's alleged comments are an attempt to interfere in Israel's election next week, in retaliation for Netanyahu's perceived endorsement of Obama's opponent Mitt Romney ahead of November's US presidential election. However, Likud's Education Minister Gideon Saar simply commented, "Netanyahu will know very well how to work with Obama while at the same time safeguarding Israel's interests." Meanwhile, another senior Likud minister Gilad Erdan dismissed Goldberg's report as "gossip a journalist wrote, and the facts suggest that the opposite is true."
Posted by: tipper || 01/16/2013 14:08 || Comments || Link || E-Mail|| [6508 views] Top|| File under:
Likud accuses Obama of 'gross interference' in elections
Senior Likud officials accused US President Barack Obama on Tuesday of leaking sharp criticism of Prime Minister Binyamin Netanyahu's leadership to columnist Jeffrey Goldberg in order to sway voters in next Tuesday's election.

Goldberg quoted Obama in a Bloomberg piece as having said privately that "Israel doesn't know what its own best interests are."


Not having a lightworker and all
Posted by: g(r)omgoru || 01/16/2013 00:20 || Comments || Link || E-Mail|| [6492 views] Top|| File under:
Syria-Lebanon-Iran
US blames Assad regime for 'despicable' campus blasts
The United States on Wednesday condemned the "despicable attack" on university buildings in the Syrian city of Aleppo, blaming the regime for unleashing air strikes that killed at least 82 people.

"The United States is appalled and saddened by the Syrian regime's deadly attack yesterday on the University of Aleppo," State Department spokeswoman Victoria Nuland said, adding most of the victims were students and refugees.

"According to eyewitnesses at the scene, regime planes launched aerial strikes on university facilities," she told journalists.

"We condemn this despicable attack on unarmed civilians and continue to emphasize that those responsible for unlawful killings and other violations of international law will be identified and held accountable."

The United States also sent its "sympathies and condolences... to all those devastated by this senseless tragedy."

"The Syrian people have already endured too much loss as a result of the Assad regime's relentless attacks on its own people," Nuland added.

The twin blasts ripped through the university buildings in Syria's second city Aleppo on Tuesday, in attacks which the Syrian regime of President Bashar al-Assad blamed on opposition rebels
Posted by: tipper || 01/16/2013 14:56 || Comments || Link || E-Mail|| [6488 views] Top|| File under:
Staggering humanitarian crisis unfolding in Syria: aid agency
[TEHRANTIMES] An international aid agency says the conflict in Syria is causing a "staggering humanitarian crisis" in the Middle East.

The International Rescue Committee (IRC) said in a 23-page report published on Monday that more than 600,000 Syrians have fled the country because of violence, including gang rape.

The New York-based organization described the level of rape and sexual violence taking place in the conflict zones in Syria as "horrific."

Many refugees told the IRC that sexual violence was the main reason that they fled the country, saying gang rapes are often committed in front of family members.

Refugees said girls and women had been kidnapped, raped, tortured, and killed.

"After decades of working in war and disaster zones, the IRC knows that women and girls suffer physical and sexual violence in every conflict. Syria is no exception," the group said in the report.
Posted by: Fred || 01/16/2013 00:00 || Comments || Link || E-Mail|| [6487 views] Top|| File under: Govt of Syria
Iran says capable of jamming foes' communication systems
[Al Ahram] Western analysts say Iran has launched increasingly sophisticated cyber attacks in a growing confrontation with foes, including the United States, Israel and Gulf Arabs, at a time of rising pressure on Tehran to curb its nuclear programme.

For its part, Iran has suffered a string of cyber attacks in the past year targeting industrial sites, an oil export terminal and oil platforms, Iranian officials have said. And a computer worm disrupted its nuclear activity in 2010. The Islamic Theocratic Republic has denied accusations that it hacked into U.S. banks last year, but has also devoted resources to building up its cyber defence capabilities.

On Tuesday, Brig. Gen. Ahmad Reza Pourdastan, Iran's ground forces commander, said that Iran was now capable of disrupting its enemies' communications.

"We have been equipped with electronic warfare systems in order not to remain just a defending force, and rather become able to jam the enemy's communication systems," said Brigadier General Ahmad Reza Pourdastan, Iran's ground forces commander, according to the Fars news agency.

"Communications are highly valuable in future and current wars and our armed forces have realised this completely and have prepared themselves proportionate to today's needs."

It was unclear whether Pourdastan was referring to military targets that Iran might consider a threat or civilian targets, such as what it considers to be subversive foreign media.

Posted by: Fred || 01/16/2013 00:00 || Comments || Link || E-Mail|| [6487 views] Top|| File under: Govt of Iran
Russia Says 'Counterproductive' to Refer Syria War Crimes to ICC
[An Nahar] Russia said Tuesday it would be "counterproductive" to refer war crimes committed in the Syria conflict to the
International Criminal Court


... where Milosevich died of old age before being convicted ...


as proposed by dozens of states led by Switzerland


...home of the Helvetians, famous for cheese, watches, yodeling, and William Tell...


"We view this initiative as untimely and counterproductive to solving today's main goal -- an immediate end to the bloodshed in Syria," the foreign ministry said in a statement.

Switzerland sent a petition on Monday demanding referral from the 15-member U.N. Security Council -- the only body that can send the case to the ICC but where Russia wields veto power.

The letters' signatories included many European and Latin American nations as well as Australia and Japan.

Only the Security Council has the right to refer the Syria case to the Hague-based court because Syria is not an ICC member.

But Russia -- a traditional Syria ally that vetoed three prior Council resolutions sanctioning Hereditary President-for-Life Bashir Pencilneck al-Assad


The Scourge of Hama...


-- argued that a war crimes referral could only escalate the crisis.

"We are convinced that speculation on the subject of international criminal prosecution and a search for the guilty will only entrench the two sides' irreconcilable positions and complicate a search for a political settlement of the Syrian conflict," the Russian statement said.

Posted by: Fred || 01/16/2013 00:00 || Comments || Link || E-Mail|| [6491 views] Top|| File under: Govt of Syria
Who's in the News
56
[untagged]
6
al-Qaeda in North Africa
5
Govt of Syria
4
Govt of Pakistan
2
Govt of Iran
2
Arab Spring
1
al-Qaeda in Iraq
1
al-Nusra
1
Lashkar-e-Islami
1
Salafists
1
TTP
Bookmark
E-Mail Me
The Classics
The O Club
Rantburg Store
The Bloids
The Never-ending Story
Thugburg
Gulf War I
The Way We Were
Bio
Merry-Go-Blog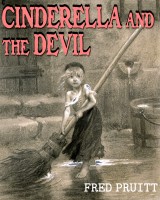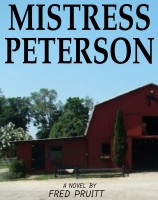 On Sale now!


A multi-volume chronology and reference guide set detailing three years of the Mexican Drug War between 2010 and 2012.

Rantburg.com and borderlandbeat.com correspondent and author Chris Covert presents his first non-fiction work detailing the drug and gang related violence in Mexico.

Chris gives us Mexican press dispatches of drug and gang war violence over three years, presented in a multi volume set intended to chronicle the death, violence and mayhem which has dominated Mexico for six years.
Click here for more information


Meet the Mods
In no particular order...


Steve White
Seafarious
Pappy
lotp
Scooter McGruder
john frum
tu3031
badanov
sherry
ryuge
GolfBravoUSMC
Bright Pebbles
trailing wife
Gloria
Fred
Besoeker
Glenmore
Frank G
3dc
Skidmark
Alaska Paul



Better than the average link...



Rantburg was assembled from recycled algorithms in the United States of America. No trees were destroyed in the production of this weblog. We did hurt some, though. Sorry.
3.233.217.106

Help keep the Burg running! Paypal: