Afghanistan
Insurgets in Herat About-Face on Peace, Rejoin Fight After Release
[Tolo News] A number of Talibs who either joined the Afghan government's reconciliation program or were freed after being locked away
Drop the rosco, Muggsy, or you're one with the ages!
have reportedly returned to the battlefield in western Herat


...a venerable old Persian-speaking city in western Afghanistan, populated mostly by Tadjiks, which is why it's not as blood-soaked as areas controlled by Pashtuns...


province to wage war against Afghan and coalition forces.
Continued on Page 49
Posted by: Fred || 11/15/2013 00:00 || Comments || Link || E-Mail|| [6469 views] Top|| File under: Taliban
Afghanistan Opium Harvest At Record High - UNODC
There's a cute little bar graph at the link, for those who are visual thinkers.

[BBC] Afghan opium cultivation has reached a record level, with more than 200,000 hectares planted with the poppy for the first time, the United Nations


...an organization which on balance has done more bad than good, with the good not done well and the bad done thoroughly...


says.

The UNODC report said the harvest was 36% up on last year, and if fully realised would outstrip global demand.

Most of the rise was in Helmand


...an Afghan province populated mostly by Pashtuns, adjacent to Injun country in Pak Balochistan...


province, where British troops are preparing to withdraw.

One of the main reasons the UK sent troops to Helmand was to cut opium production.

The head of the UN office for Drugs and Crime (UNODC) in Kabul, Jean-Luc Lemahieu, said that production was likely to rise again next year, amid uncertainty over the withdrawal of most foreign troops and the presidential election.

He said that the illegal economy was taking over in importance from legitimate business, and that prices remained high since there was a ready availability of cash in Afghanistan because of aid.

"As long as we think that we can have short-term, fast solutions for the counter-narcotics, we are continued to be doomed to fail," he added.

Mr Lemahieu said there had been some recent successes, including the arrest of leading figures in the drugs industry, but it could take 10-15 years to deal with Afghanistan's opium crisis, even if policies improved.

The report said the total area planted with poppies rose from 154,000 to 209,000 hectares, while potential production rose by 49% to 5,500 tonnes, more than the current global demand.

Half of the cultivation area is in Helmand province.

Meanwhile two northern provinces which had previously been declared poppy-free - Faryab and Balkh - lost that status.

The report called for an integrated, comprehensive response to the problem.

"If the drug problem is not taken more seriously by aid, development and security actors, the virus of opium will further reduce the resistance of its host, already suffering from dangerously low immune levels due to fragmentation, conflict, patronage, corruption and impunity," it said.

But the report said there were some encouraging signs, with police tripling their effectiveness to capture "well over 10%" of production and a growth in services set up to tackle addiction.

The findings of the latest report reverse a decline in production last year attributed to bad weather and disease.

However,


a woman is only as old as she admits...


cultivation has been rising yearly since 2010 despite government efforts to eradicate the crop.

More farmers have been trying to grow the poppy as the price of opium has been rising.

Afghanistan produces more than 90% of the world's opium.

Analysis
The consequences of Afghanistan's huge opium production have had an effect across society here. There are believed to be more than a million opium and heroin addicts - one of the largest levels in the world - taking advantage of plentiful supplies.

The amount of land given over to opium in 2013 was 209,000 hectares. The potential production from that is estimated to be more than annual global demand, according to the head of the UN office for Drugs and Crime in Kabul, Jean-Luc Lemahieu.

After rising sharply in the years after the Taliban successfully stopped production, the harvest last peaked in 2007 and is expected to continue rising.

Mr Lemahieu said that the rise since 2010 was caused principally by what he called a "hot political market" - uncertainty over the process of transition from US control. That uncertainty will continue with the end of foreign combat operations and the presidential election next year.
Posted by: trailing wife || 11/15/2013 00:00 || Comments || Link || E-Mail|| [6465 views] Top|| File under:
Africa Horn
AU sez new offensive could end Al Shaboobies
The United Nations approval of the troop surge in Somalia will help the African Union's goal of defeating hard line Islamic group al-Shabab in East Africa, according to Erastus Mwencha, the AU's deputy chairman.

He said the strengthening of African Union troops (AMISOM) and support for the Somalia national army will make it possible to intensify the military campaign against the militants and expand the authority of the Somalia government. It will also facilitate the political process, which will culminate in the adoption of a federal constitution and the holding of elections
Posted by: badanov || 11/15/2013 00:00 || Comments || Link || E-Mail|| [6468 views] Top|| File under:
Africa North
Egypt not replacing US with Russia as top ally
Depicting the meeting as an "activation" of existing ties, Fahmy said Egypt hopes for cooperation "in multiple fields" because of "Russia's significance in the international arena."

Egypt's foreign minister sought to downplay speculation of a major foreign policy shift, saying during a rare top-level Russian visit on Thursday that Cairo wants to boost ties with Moscow and not replace the United States as its key ally.

The remarks by Nabil Fahmy came after talks with his visiting counterpart Sergei Lavrov, who is leading the Russian delegation to Cairo. It's Moscow's highest-level visit to Egypt in years and includes Russia's defense minister, Sergei Shoigu, whose presence has set off rumors of an arms deal in the making.

Fahmy said he, Lavrov, Shigu and Egyptian Defense Minister Gen. Abdel-Fattah el-Sissi — who led the popularly-backed coup in July that ousted Egypt's Islamist President Mohammed Mursi — would jointly meet later Thursday.

Depicting the meeting as an "activation" of existing ties, Fahmy said Egypt hopes for cooperation "in multiple fields" because of "Russia's significance in the international arena."

"We seek to energize a relation that is already in existence," Fahmy told reporters.

When asked whether Russia would replace the US as his country's chief ally, Fahmy said Egypt was not looking for a "substitute for anyone" and that Russia was too significant for such a role.

"Russia has had a relationship with the Egyptian people for dozens of years," Lavrov said, speaking through an interpreter. He described Thursday's meeting as "historic."

The Russian visit comes as Egypt's relationship with the United States — Cairo's main foreign backer and benefactor since the 1970s — has become increasingly strained in the wake of the military's ouster of Mursi, Egypt's first freely elected president.

Lavrov also said Russia's supports a return of stability to Egypt — a reference to the turmoil roiling the country since the 2011 uprising that ousted staunch US ally Hosni Mubarak.

"Russia would like to see a stable Egypt with a prosperous economy and an efficient political system," he said, offering support for a transition-to-democracy plan by Egypt's military-backed rulers, including an upcoming referendum on new constitutional amendments.
Posted by: Steve White || 11/15/2013 00:00 || Comments || Link || E-Mail|| [6488 views] Top|| File under:
Sahel States Seek to Boost Security against Jihadists
[An Nahar] Ministers from countries across the Sahel and Maghreb agreed Thursday to create a border security training center in a bid to confront Islamist-linked violence plaguing the huge desert region.

Delegates hailed the proposal in the "Rabat Declaration" adopted by 19 countries at a conference in Morocco's capital as an important step towards curbing jihadist unrest in the Sahara, notably in Mali and Libya.

The training center, which Morocco's Foreign Minster Salaheddine Mezouar said could be in Rabat, would be complemented by closer intelligence cooperation and new technology at borders.
Continued on Page 49
Posted by: Fred || 11/15/2013 00:00 || Comments || Link || E-Mail|| [6462 views] Top|| File under: al-Qaeda in North Africa
Libya Expels 915 Gadhafi Loyalists from New Army
[An Nahar] Libya has expelled more than 900 soldiers from its fledgling army for having fought for now slain dictator Muammar Qadaffy
...The late megalomaniac dictator of Libya, admired everywhere for his garish costumes, funny hats, harem of cutie bodyguards, and incoherent ravings. As far as is known, he is the only person who's ever declared jihad on Switzerland...
during the 2011 uprising, a military

front man

said Thursday.

A total of 915 personnel of all ranks have been stripped of their uniform by the Commission for the Integrity and Reform of the Armed Forces, general staff

front man

Ali al-Sheikhi said.

He said all of those drummed out were veterans who had been

maimed

in action and whose injuries had been recognized by Qadaffy's defense ministry.

The presence of Qadaffy loyalists in the ranks of the new army has been cited as a pretext for not joining by the myriad of former rebel militias that hold sway over large swathes of the country.

The central government's inability to control the militias was thrown into stark relief last month by the brief abduction of Prime Minister Ali Zeidan by a militia commander who later boasted of the exploit.

Posted by: Fred || 11/15/2013 00:00 || Comments || Link || E-Mail|| [6470 views] Top|| File under: Arab Spring
Nearly 1,000 Killed in Cairo since Aug 14 Crackdown
[An Nahar] Clashes in Cairo and its suburbs have killed at least 989 people since security forces launched an August 14 crackdown on supporters of ousted Egyptian president Mohammed Morsi
...the former president of Egypt. A proponent of the One Man, One Vote, One Time principle, Morsi won election after the deposal of Hosni Mubarak and jumped to the conclusion it was his turn to be dictator...
, a forensic official told Agence

La Belle France

Presse Thursday.


Fixing the mismatch between population and jobs the fastest way...

On August 14 itself, 627 people were killed when security forces stormed Cairo's Rabaa al-Adawiya square to disperse a sit-in by Morsi's backers, said Hisham Abdul Hamid,

front man

for Egypt's forensic authorities.

The protesters had been calling for Morsi's return after he was

tossed

and imprisoned by the army on July 3.

Dozens more were also killed on August 14 in the capital's Nahda Square when police and troops dispersed a similar sit-in.

Abdul Hamid said the

corpse count

was based on forensic details collected by several morgues in and around Cairo. It does not include security forces' casualties.

Egypt's military-installed authorities are engaged in a campaign against Islamist supporters of Morsi, which has also seen more than 2,000 people tossed in the calaboose
Book 'im, Mahmoud!
since August 14.

Morsi himself has been put on trial for charges related to deaths of protesters during his presidency.

Military chief General Abdel Fattah al-Sisi overthrew Morsi, the country's first democratically elected president, after millions of Egyptians

erupted into the streets

in July calling for the Islamist's resignation.

Protesters calling for his removal had accused Morsi of working for the sole benefit of his

Moslem Brüderbund

, ruining an already dilapidated economy and monopolizing power after the 2011 uprising that toppled long-time ruler Hosni Mubarak


...The former President-for-Life of Egypt, dumped by popular demand in early 2011...


.

Posted by: Fred || 11/15/2013 00:00 || Comments || Link || E-Mail|| [6462 views] Top|| File under: Arab Spring
Civilians to march on Gharghour on Friday if Brigades don't pull out
[Libya Herald] Further to yesterday's report by Libya Herald of civilian plans to march on

gang

s based within Tripoli


...a confusing city, one end of which is located in Lebanon and the other end of which is the capital of Libya. Its chief distinction is being mentioned in the Marine Hymn...


in order to force them out, more details have since come to light.

As the fallout from last weekend's Suk Juma and Misrata thuwar (ex-fighters)

festivities

in central Tripoli continues, plans by civilians to peacefully evict the armed brigades based in the Ghargour district of Tripoli have been revealed after a series of meetings over five days attended by Tripoli Local Council (TLC) officials, civil society members and revolutionary commanders.
Continued on Page 49
Posted by: Fred || 11/15/2013 00:00 || Comments || Link || E-Mail|| [6467 views] Top|| File under: Arab Spring
Naming perpetrators will not help -Zeidan
[Libya Herald] At Sunday's

presser

, Prime Minister Ali Zeidan refused to name those accused of committing crimes in eastern Libya.

Challenged by the media to name the perpetrators of criminal and terror activity in the eastern cities of Benghazi and Derna in order to put the general public's mind at rest, the Prime Minister refused.

It was put to the PM that since the government had revealed that it either knew who was behind these criminal activities or that it had indeed locked away
... anything you say can and will be used against you, whether you say it or not...
some of them, would it not put the public's mind at rest if their identity were to be revealed.

It will be noted that there has been a public clamor for the government to identify those responsible for the violence in the east, and particularly in Benghazi, not least to reduce the amount of wild speculation and conspiracy theories as to who exactly is behind the violence.

The state's inability or unwillingness to reveal who is responsible for the wave of

liquidation

s and bombings in the city of Benghazi has led to some wild speculation that some organs of the state may be implicated. The fact that the state has not presented any conclusive facts as to who is responsible has not helped in limiting or reducing any of this speculation.

Zeidan, however, disagreed with the premise of the question, that it may ease the general public's mind, saying that he did not think that revealing identities "would help the situation".

However,


a hangover is the wrath of grapes...


he said that "when and if" he needed to name people, he "would".
Posted by: Fred || 11/15/2013 00:00 || Comments || Link || E-Mail|| [6463 views] Top|| File under: Arab Spring
Libya 'seeks to make its laws more Islamic'
[ENGLISH.ALARABIYA.NET] Libya is seeking to revise existing legislation to make it conform more to Islamic sharia law, a justice ministry document obtained by AFP shows.

The text announces the establishment of a "committee charged with revising current legislation and to propose amendments that would not contradict the fundamental rules and regulations of Islamic law."

It said the 16-strong committee would be nominated by the supreme court and the Mufti, a religious expert on sharia.

The committee, which would be chaired by a judge, would also include professors from Islamic universities, according to the document.

Legislation amended by the committee would then be presented before Libya's top legislative authority the General National Congress for adoption.

One law imposing strict restrictions on polygamy, that was instituted by the regime of dictator Muammar Qadaffy


...Custodian of Wheelus AFB for 42 long years until he was ejected from the gene pool by his indignant citizens...


who was toppled and killed in 2011, was abolished after the revolution.

The justice ministry's plan would appear to be aimed at satisfying the demands of Salafist, or

bad boy

Sunni

Mohammedan

, groups in the violence-wracked North African nation.

On Tuesday, Ansar al-Sharia


...a Salafist militia which claims it is not part of al-Qaeda, even though it works about the same and for the same ends. There are groups of the same name in Tunisia and Yemen, with the Tunisian version currently most active...


, Libya's top jihadist group that has been blamed for unrest including a deadly attack on a US mission, said only Islamic law can boost security in the increasingly lawless country.

The heavily

gang

of ex-rebels is based in Benghazi, cradle of the 2011 uprising.

Ansar al-Sharia said it does not recognise state institutions, including the security services, accusing them of apostasy and of being "taghuts," or evil forces at the service of tyranny.

Posted by: Fred || 11/15/2013 00:00 || Comments || Link || E-Mail|| [6468 views] Top|| File under: Arab Spring
ICC prosecutor: Libya must hand over Qaddafi's kid
[ENGLISH.ALARABIYA.NET]
International Criminal Court


... where Milosevich died of old age before being convicted ...


prosecutor Fatou Bensouda on Thursday renewed a demand that Libya hand over Muammar Qadaffy


...Custodian of Wheelus AFB for 42 long years until he was ejected from the gene pool by his indignant citizens...


's son to face crimes against humanity charges.


But Libya said that letting Seif al-Islam Qadaffy go on trial outside the country would worsen unrest gripping the country and would even be a threat to his life.

Bensouda called on the U.N. Security Council to press Libya over

the dear departed

strongman's son, and also for international help including "telephone intercepts" and information on money transfers linked to the Qadaffy family and their associates.

The ICC and Libyan government have been wrangling over Seif al-Islam since the overthrow and killing of his father in October 2011.

The ICC ruled this year against letting Libya put Qadaffy's son on trial at home.

Seif al-Islam is held by a brigade of former rebel fighters and many rights groups say he will not get a fair trial in Libya where the authorities face mounting security concerns amid attacks on government and judicial targets.

Libya has said it will give the ICC new information on the Seif al-Islam case. But Bensouda said it was "fundamentally important" for the Security Council to pressure Libya over the case and for all states to respect ICC warrants.

Posted by: Fred || 11/15/2013 00:00 || Comments || Link || E-Mail|| [6475 views] Top|| File under: Arab Spring
Egypt's ousted president in solitary
[ENGLISH.ALARABIYA.NET] Authorities moved Egypt's ousted president from a hospital room to solitary confinement in a massive prison complex Thursday, a security official said, as his son claimed officials denied a family visitation request after lawyers delivered a message from the leader.

The transfer of Mohammed Mursi came 10 days after he was placed temporarily in a hospital room at Borg al-Arab prison, near the Mediterranean city of Alexandria.

Authorities hospitalized Mursi, 62, after he complained of high blood pressure and high blood sugar following his first court appearance on Nov. 4. The toppled president faces charges of inciting violence and murder in connection to the killing of protesters outside of the presidential palace in December.

The official said moving Mursi was expected and that the

tossed

president won't receive any special treatment in solitary confinement. The official spoke on condition of anonymity because he was not authorized to speak to journalists.

Posted by: Fred || 11/15/2013 00:00 || Comments || Link || E-Mail|| [6469 views] Top|| File under: Arab Spring
Africa Subsaharan
Farrow rattling the tip cup, fears genocide in Africa
UNICEF Goodwill Ambassador Mia Farrow warns the Central African Republic is on the verge of genocide because of growing ethnic and religious tensions between Muslims and Christians. The actress and human rights activist is calling for urgent international intervention to protect the civilian population and stave off a potential blood bath.

Farrow calls the Central African Republic a failed state. She said the government is absolutely useless and unable to stem the violence, which is out-of-control.
Posted by: badanov || 11/15/2013 00:00 || Comments || Link || E-Mail|| [6464 views] Top|| File under:
Bangladesh
BNP calls hartal in Pabna for Saturday
[Bangla Daily Star] BNP has called a daylong hartal


... a peculiarly Bangla combination of a general strike and a riot, used by both major political groups in lieu of actual governance ...


(shutdown) in Pabna for Saturday demanding immediate release of Shamsur Rahman Shimul Biswas, personal assistant to party Chairperson
Khaleda Zia
Three-term PM of Bangla, widow of deceased dictator Ziaur Rahman, head of the Bangla Nationalist Party, an apparent magnet for corruption ...
.

Habibur Rahman Tota, BNP secretary of Pabna unit, announced the hartal in the afternoon after a Dhaka court placed Shimul and four others BNP leaders on eight-day remand in two cases after rejecting their bail petitions.

The five BNP leaders -- MK Anwar, Moudud Ahmed, Rafiqul Islam Miah, Abdul Awal Mintoo and Shimul -- were sued in the cases filed for "attempted murder of cops" and "creating violence" in the capital.

Shimul Biswas, who is from Pabna, was picked up by police on early hours of November 9 along with Mintoo.

District unit of BNP brought a procession in Pabna town today in support of their hartal.


Posted by: Fred || 11/15/2013 00:00 || Comments || Link || E-Mail|| [6465 views] Top|| File under:
Compromise out of question: Khaleda
[Bangla Daily Star] BNP Chairperson
Khaleda Zia
Three-term PM of Bangla, widow of deceased dictator Ziaur Rahman, head of the Bangla Nationalist Party, an apparent magnet for corruption ...
today said they will not make any compromise with the "just and logical demand" for holding the next general under a non-party administration.

"There is no option in anyway to compromise with this demand," she said while exchanging views with a section of journalists at the Jatiya Press Club in the capital.

"To compromise is similar to allowing injustice. Our demand is very much logical," she said.

"This was not our demand. Rather it was yours. No we are pressing for the same demand."

She said the objective of her life is working for the wellbeing of the nation and its people. "We are not doing movement for any posts."

She vowed to continue the movement for the welfare of the countrymen as the responsibility of the opposition and there is no option of compromise to this end.

Khaleda supported the views of journalist leaders who in the meeting called upon the opposition leader to strengthen their movement to compel the "oppressive and undemocratic" government to quit.

She added, "If you and we can remain united, we will be able to establish a true democratic and people's government in power."

National Press Club President Kamal Uddin Sabuj, General Secretary Abdal Ahmed, president of Bangladesh Federal Union of Journalists (BFUJ) Ruhul Amin Gazi, Dainik Sangram Editor Abul Asad and Dainik Naya Diganta Editor Alamgir Mohiuddin, among others, were present.


Posted by: Fred || 11/15/2013 00:00 || Comments || Link || E-Mail|| [6468 views] Top|| File under:
Europe
Spain Court Frees 13 ETA Members under Rights Ruling
[An Nahar] A Spanish court on Thursday freed a further 13 nabbed
You have the right to remain silent...
members of Basque armed separatist group ETA, a court source said, under a rights ruling that has outraged victims' families.


Did the court consider the rights of the dead victims?


Many Spaniards are outraged by the release of ETA prisoners convicted of deadly shootings and bombings in a violent campaign to carve out an independent Basque homeland in northern Spain and southwestern

La Belle France

.

The European Court of Human Rights in Strasbourg ruled last month that Spain had acted illegally by retroactively cutting short the years of remission that an ETA prisoner had earned from good behavior.

Dozens of ETA members and other violent convicts had their remissions cut short under the same policy, and they are now demanding their release under the European court ruling.

Posted by: Fred || 11/15/2013 00:00 || Comments || Link || E-Mail|| [6465 views] Top|| File under:
India-Pakistan
Hakimullah's death plunges Taliban into dangerous disarray
[Pak Daily Times] The killing of one of Pakistain's most wanted

faceless myrmidons

in a US drone strike has exposed centuries-old rivalries within the group he led, the Pak Taliban, making the insurgency ever more unpredictable and probably more violent.

Hakimullah Mehsud's death this month has set off a power struggle within the outfit's ranks, which could further unnerve a region already on tenterhooks with most US-led troops pulling out of neighbouring Afghanistan in 2014. When a tribal council declared Mullah Fazlullah

...son-in-law of holy man Sufi Mohammad. Known as Mullah FM, Fazlullah had the habit of grabbing his FM mike when the mood struck him and bellowing forth sermons. Sufi suckered the Pak govt into imposing Shariah on the Swat Valley and then stepped aside whilst Fazlullah and his Talibs imposed a reign of terror on the populace like they hadn't seen before, at least not for a thousand years or so. For some reason the Pak intel services were never able to locate his transmitter, much less bomb it. After ruling the place like a conquered province for a year or so, Fazlullah's Talibs began gobbling up more territory as they pushed toward Islamabad, at which point as a matter of self-preservation the Mighty Pak Army threw them out and chased them into Afghanistan...
as the new leader of the Pak Taliban last week, several furious commanders from a rival clan stood up and left.

"When Fazlullah's name was announced, they ... walked out saying, 'The Taliban's command is doomed'," said one commander who attended the November 7 'shura' meeting in South

Wazoo

. Others at the shura declared loyalty to the hardline new leader and stayed on to map out a plan to avenge Hakimullah's death through a new campaign of bombings and shootings. "This is the start of our fight with the Pakistain government, an American puppet," the Taliban official said.

"Those who forced the Soviet Union out of Afghanistan are capable of breaking up Pakistain," he added, alluding to senior commanders whose rite of passage into war started with the rebellion against Soviet troops in Afghanistan in the 1980s. The Pak Taliban have always been divided, a loose alliance of

bully boy

bands united only by jihadist beliefs and their hatred of the government and all things Western. The group operates independently of its Taliban allies in Afghanistan, who are fighting US-backed forces there.

But the death of Hakimullah, a member of the dominant Mehsud tribe, and the rise of Fazlullah, a Swat


...a valley and an administrative district in the Khyber Pakhtunkhwa Province of Pakistain, located 99 mi from Islamabad. It is inhabited mostly by Pashto speakers. The place has gone steadily downhill since the days when Babe Ruth was the Sultan of Swat...


Valley native and hence an outsider in the eyes of

rustics

, changes the picture in the Tehrik-e-Taliban Pakistain (TTP), or Pak Taliban. Under Hakimullah, the TTP had been open to the idea of peace talks with the Pak government, even though no meaningful negotiations had taken place. Fazlullah ruled out any talks and declared the start of a new campaign to attack government and security installations in Punjab, Prime Minister
Nawaz Sharif


... served two non-consecutive terms as prime minister, heads the Pakistain Moslem League (Nawaz). Noted for his spectacular corruption, the 1998 Pak nuclear test, border war with India, and for being tossed by General Musharraf...


's political base.

"Mehsuds are not only not happy with this appointment but there are reports of serious infighting among them that might come to the fore in the near future," said Saifullah Mahsud, director of the Pak think tank FATA Research Centre. "I think for now the anti-peace talks group among the TTP has prevailed and hence the appointment of Fazlullah," said Mahsud, who compiles data based on information provided by his sources on the ground in the tribal Pashtun areas.

Fazlullah's threat against Punjab has unnerved Pakistain's most prosperous and populous province, where attacks have so far been rare. Various Pak

bully boy

groups, including the Sipah-e-Sahaba, Lashkar-e-Jhangvi


... a 'more violent' offshoot of Sipah-e-Sahaba Pakistain. LeJ's purpose in life is to murder anyone who's not of utmost religious purity, starting with Shiites but including Brelvis, Ahmadis, Christians, Jews, Buddhists, Rosicrucians, and just about anyone else you can think of. They are currently a wholly-owned subsidiary of al-Qaeda ...


and Jaish-e-Mohammad
...literally Army of Mohammad, a Pak-based Deobandi terror group founded by Maulana Masood Azhar in 2000, after he split with the Harkat-ul-Mujaheddin. In 2002 the government of Pervez Musharraf banned the group, which changed its name to Khaddam ul-Islam and continued doing what it had been doing before without missing a beat...
, are based around Punjab and have been long tolerated or even sponsored by Pakistain's powerful military and intelligence establishment. Some of them were set up to fight Indian forces in disputed

Kashmire

, but they have turned on Pakistain in recent years thanks to the growing influence of the TTP and al Qaeda, and have become increasingly involved in Taliban affairs.

"The situation is getting out of control and the ISI knows that," said one Western diplomat in Islamabad.
Posted by: Fred || 11/15/2013 00:00 || Comments || Link || E-Mail|| [6473 views] Top|| File under: TTP
International-UN-NGOs
UN interpreter accidentally speaks truth
Thursday a United Nations interpreter, unaware that her microphone was on, uttered words of truth in reaction to the General Assembly's adoption of nine politically-motivated resolutions condemning Israel, and zero resolutions on the rest of the world.

Under the mistaken impression that she was speaking only to a colleague, the interpreter uttered the following words into the headphones of every UN delegate, and before a live webcast audience worldwide:

"Isn't it a little weird? There are nine or ten resolutions against Israel. And I know there's a problem with the Palestinians. But there's other bad shit going on and they're spending so much time on this."

Laughter erupted among the delegates. "The interpreter apologizes," said the unfortunate truth-teller, moments later. I sincerely hope she won't get fired.
Posted by: badanov || 11/15/2013 00:00 || Comments || Link || E-Mail|| [6460 views] Top|| File under:
Syria-Lebanon-Iran
Damascus Says Opposition Delusional in Demanding Assad Quit
[An Nahar] Syrian Information Minister Omran al-Zohbi said Thursday the opposition was dreaming if it believed
Hereditary President-for-Life Bashir Pencilneck al-Assad


Light of the Alawites...


would agree to quit in order to get it to join proposed peace talks.

He said the basis for the peace conference in Geneva the United Nations


...the Oyster Bay money pit...


is trying to organize with Russian and U.S. support was the final statement of a meeting in the Swiss city last year that made no explicit demand for Assad to step down.

"Those who dream they're going to Geneva to be given the keys to Damascus are stupid people without any political weight who understand nothing about politics and live in cloud cuckoo land," Zohbi told the official SANA news agency.

"Discussions at the Geneva II conference will take place on the basis of the June 30, 2012 statement. It's a clear statement with a precise framework and conditions," he added.

The Damascus government has repeatedly expressed readiness to attend the proposed peace talks but the main opposition National Coalition only agreed earlier this week to participate and on conditions.

Principal among those was that Assad play no part in the political transition.

Zohbi mocked the delayed response by the Coalition to Western calls to attend the much delayed talks, now not expected to convene before next month at the earliest.

"Those who announced their readiness to attend just a few days ago have done so at the behest of their masters," he said.

A pro-government newspaper reported on Thursday that the talks are now expected to convene on December 12.

Posted by: Fred || 11/15/2013 00:00 || Comments || Link || E-Mail|| [6481 views] Top|| File under: Govt of Syria
Experts Say Disunity Could Scupper Syria Kurdish Region
[An Nahar] The announcement of a new transitional authority in Syrian Kurdistan marks a key point in the ethnic group's moves towards self-rule, but experts say disunity and war could still scupper their hopes.

Tuesday's declaration of a temporary autonomous administration in Kurdish-dominated parts of northern Syria, a plan initially mooted in July, came after Kurdish forces made territorial gains against jihadists.

But it was marred by several major Kurdish groups failing to sign on to the announcement.

That lack of consensus, coupled with the raging Syrian civil war that has killed more than 120,000 people since 2011, could undermine Syrian Kurdish efforts to gain an unprecedented level of autonomy and emulate the successes of their Iraqi Kurdish neighbors.

"If it succeeds, it will be a very important turning point for the Kurds in Syria, from a state which rejected giving them even citizenship to having a self-ruling area inside Syria," said Asos Hardi, an Iraqi Kurdish journalist and analyst in Sulaimaniyah, the second largest city in the northern autonomous region.

"But I am cautious about the reaction from different sides -- I am cautious that a fight may happen, and Kurdish citizens may pay the cost of this."

Hardi pointed in particular to the reactions of other Kurdish groups and Arab-dominated parties opposed to the rule of embattled Syrian
Hereditary President-for-Life Bashir Pencilneck al-Assad


Leveler of Latakia...


, both of which criticized the decision.

Currently, the transitional authority is formed by the powerful Kurdish Democratic Union Party (PYD) and several other smaller groupings, but not the Kurdish National Council which includes a broad spectrum of parties.

KNC members called the declaration "rushed" and "one-sided", and expressed concern


...meaning the brow was mildly wrinkled, the eyebrows drawn slightly together, and a thoughtful expression assumed, not that anything was actually done or indeed that any thought was actually expended...


that the move will become a long-term obstacle towards ending the Syrian war.

Arab groups have said the decision threatens the country's long-term unity.

"The formation of any local administration in the Kurdish areas in West Kurdistan is a must," said Bahjat Bashir, a member of the opposition Syrian National Council, referring to Syria's Kurdish areas by the oft-used West Kurdistan name.

"But it has to meet the conditions of success, and the first of those is the participation of all of the active political powers.

"Apparently the brothers in West Kurdistan rushed in announcing this government," Bashir said.

"The management of the region cannot be done by a single party without the agreement or coordination of the Syrian opposition."

Posted by: Fred || 11/15/2013 00:00 || Comments || Link || E-Mail|| [6469 views] Top|| File under: Govt of Syria
Hizbullah Official: Party's Interference in Syria Prevented Regime's Collapse
[An Nahar] A Hizbullah official stated on Thursday that if it weren't for the party's interference in the Syrian war, the Damascus regime would have "certainly collapsed."

"(Syrian President Bashar) Assad' regime would have collapsed in two hours if Hizbullah forces had not intervened in the fighting," a party official told UK's The Times magazine.

He added: "Hizbullah decided that the Syrian regime's falling in the hands of the revolutionaries is not acceptable, because it would have become surrounded by enemies."

The official also revealed that Syria's army is "following the war plans set by Hizbullah fighters."

But when it comes to bombings and air raids, the party is only helping the regime whenever required, while the leadership and commands in these matters are in the hands of the neighboring country's forces, according to the official.

Hizbullah chief His Eminence Sayyed Hassan Nasrallah


The satrap of the Medes and the Persians in Leb...


reiterated on Thursday that his party's fighters will not withdraw from Syria.

"We have said on several occasions that the presence of our soldiers on Syrian soil is to defend... Syria, which supports the resistance" against Israel, Nasrallah said in a speech he gave on the occasion of Ashura.

"So long as that reason exists, our presence there is justified."

Posted by: Fred || 11/15/2013 00:00 || Comments || Link || E-Mail|| [6474 views] Top|| File under: Govt of Syria
Nasrallah Says Hizbullah in Syria to Defend Lebanon
[An Nahar] Hizbullah leader His Eminence Sayyed Hassan Nasrallah


The satrap of the Medes and the Persians in Leb...


made on Thursday a public appearance for the second day in a row, describing the conditions set by the March 14 alliance as "crippling" and saying his party was fighting in Syria in defense of

Leb

.

The conditions imposed by the March 14 alliance for the formation of the new government are "crippling," Nasrallah said.

Hizbullah fighters are in the neighboring country "to defend

Leb

, Paleostine and Syria," he said at a massive Ashura ceremony held in the Rweiss neighborhood of Beirut's southern suburbs.

His public appearance came a day after he made a similar speech, urging followers to participate in the Ashura despite "security threats. Nasrallah normally appears via video link for fear of

liquidation

by Israel.

Thursday's ceremony came amid tight security, including a ban on vehicles in the area, following huge bombings last summer that killed and

maimed

hundreds of people.

Describing Syria as the protector of the resistance, Nasrallah said: "As long as the reasons stand, our presence in Syria remains."

"Those talking about Hizbullah's pullout from Syria as a condition for the formation of a cabinet are imposing a crippling condition," said Nasrallah, standing on the podium and surrounded by bodyguards.

"When there are strategic dangers that are threatening the people and the governments of the region ... there couldn't be a condition for partnership in the cabinet," he said.

"We won't negotiate on the existence of Syria (in exchange for) a handful of ministries."

Nasrallah urged March 14 to be more pragmatic and put its conditions aside.

"We don't need your cover for our presence in Syria neither today nor in the future," he said, a day after al-Mustaqbal


... the Future Movement, political party led by Saad Hariri...


movement leader ex-PM Saad Hariri


Second son of Rafik Hariri, the Leb PM who was assassinated in 2005. He has was prime minister in his own right from 2009 through early 2011. He was born in Riyadh to an Iraqi mother and graduated from Georgetown University. He managed his father's business interests in Riyadh until his father's assassination. When his father died he inherited a fortune of some $4.1 billion, which won't do him much good if Hizbullah has him bumped off, too.


said the alliance will not be under any circumstance a partner in a political process that gives Hizbullah a cover to its participation in the Syrian war.

In his speech, Nasrallah stressed that the disarmament of resistance groups come only after the abolition of the enemy.

"The enemy facing

Leb

is still there. It is threatening us and spying on us ... It is also preparing for war," he told his supporters in reference to Israel.

"As long as the enemy threatens us, the resistance will remain to confront this threat," he said in a challenge to the March 14 alliance which has repeatedly called for the party's disarmament.

"No one whatever the circumstances should give up on the cause of Paleostine," he said.

He urged all

Mohammedan

s to stand by the Paleostinian people and extend a helping hand.

Nasrallah called for dialogue, wisdom and political solutions in the Arab countries.

The Hizbullah leader turned to the threat posed by Takfiri
...an adherent of takfir wal hijra, an offshoot of Salafism that regards everybody who doesn't agree with them as apostates who most be killed...
groups, saying they target both

Mohammedan

s and Christians.

"The collaboration of everyone can abolish them," he said.

Posted by: Fred || 11/15/2013 00:00 || Comments || Link || E-Mail|| [6470 views] Top|| File under: Hezbollah
IAEA: Iran Halts Expansion of Nuclear Facilities
[An Nahar] Iran has frozen the expansion of its nuclear activities, a UN atomic watchdog report said Thursday, in a possible confidence-building measure by new President Hassan Rouhani before talks nexta week.

The

ineffective International Atomic Energy Agency

said that in the last three months only four new centrifuges had been installed at Iran's Natanz plant, compared to 1,861 machines put in place in the previous period.

At the Fordo facility too, which also enriches uranium -- which can be used for a nuclear weapon if highly purified -- no new centrifuges were put into operation, the report seen by Agence

La Belle France

Presse showed.

It added that Iran has also not begun operating any new-generation IR-2M centrifuges and that "no... major components" had been installed at a reactor being built at Arak.

The faster IR-2M centrifuges are of concern to the international community because in theory they shorten the time needed by Iran to produce enough weapons-grade uranium for a nuclear bomb.

The so-called IR-40 reactor at Arak is a worry because it could provide Iran with plutonium, an alternative to uranium for a nuclear weapon, once it has been up and running for 12 to 18 months.

Iran says its nuclear program is peaceful.

"There is absolutely no technical reason for this (freeze)," said a senior diplomat familiar with the IAEA's activities in Iran. "This is clearly a choice."

Posted by: Fred || 11/15/2013 00:00 || Comments || Link || E-Mail|| [6489 views] Top|| File under: Govt of Iran
Who's in the News
29
[untagged]
8
Arab Spring
6
Govt of Syria
2
Lashkar e-Jhangvi
2
al-Qaeda in North Africa
2
Govt of Pakistan
1
Islamic State of Iraq
1
Jamaat-e-Ulema Islami
1
Taliban
1
al-Shabaab
1
TTP
1
Govt of Iran
1
Hezbollah
Bookmark
E-Mail Me
The Classics
The O Club
Rantburg Store
The Bloids
The Never-ending Story
Thugburg
Gulf War I
The Way We Were
Bio
Merry-Go-Blog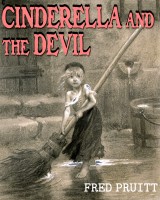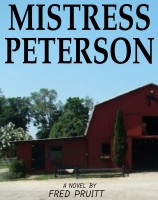 On Sale now!


A multi-volume chronology and reference guide set detailing three years of the Mexican Drug War between 2010 and 2012.

Rantburg.com and borderlandbeat.com correspondent and author Chris Covert presents his first non-fiction work detailing the drug and gang related violence in Mexico.

Chris gives us Mexican press dispatches of drug and gang war violence over three years, presented in a multi volume set intended to chronicle the death, violence and mayhem which has dominated Mexico for six years.
Click here for more information


Meet the Mods
In no particular order...


Steve White
Seafarious
Pappy
lotp
Scooter McGruder
john frum
tu3031
badanov
sherry
ryuge
GolfBravoUSMC
Bright Pebbles
trailing wife
Gloria
Fred
Besoeker
Glenmore
Frank G
3dc
Skidmark
Alaska Paul



Better than the average link...



Rantburg was assembled from recycled algorithms in the United States of America. No trees were destroyed in the production of this weblog. We did hurt some, though. Sorry.
3.235.179.111

Help keep the Burg running! Paypal: