Afghanistan
Helmand Court Convicts 25 Officials Of Corruption, Land Grabbing
In a ruling announced on Sunday, an appeals court in the southern province of Helmand found at least 25 individuals guilty of corruption and land-grabbing – a ruling that sparked widespread public support.

Among those who welcomed the move included residents along with some government officials and provincial council members.

The ruling comes amid growing calls by the public for government to step up its efforts to tackle such crime which has severely overshadowed transparency and rule of law in the country.

Those convicted by the court include the head of the local irrigation department, the head of the local public works affairs department, head of labor and social affairs department and some other officials in the province.

"The majority of the defendants convicted today are Helmand local officials who have been found guilty either of corruption or land grabbing. We will no longer keep silent against land usurpers and corruption," Fazel Sultan Safai, head of Helmand appeals court said,

Meanwhile, Hayatollah Hayat, the governor of Helmand province promised justice will be served in these cases.

"I appreciate the verdict of Helmand appeal court and promise to refer these cases to legal and judicial institutions," he said.

In addition, Helmand provincial council has also welcomed the verdict, calling the move an important step in fighting corruption and implementing the law.

"We strongly support the action taken by the appeal court and hope that the law will be implemented on the land grabbers and corrupt elements," member of Helmand's provincial council Bashir Shakir said.

According to the Helmand appeal court, there are certain individuals in the education and health departments who are also being investigated on charges of corruption.
Posted by: badanov || 05/02/2016 00:00 || Comments || Link || E-Mail|| [6461 views] Top|| File under:
Africa North
Under Pressure Sahel Jihadists Resort to Soft Targets, Says French Commander
[AnNahar] The commander of a French anti-jihadist force in Africa's northern Sahel says Islamist

faceless myrmidons

are hitting soft targets elsewhere after losing the initiative in the region.

General Patrick Brethous said groups were now selecting easy targets beyond the reach of his Operation Barkhane because they had been outmaneuvered on home turf.

"It's perhaps precisely because they are under pressure that they (jihadist groups) do that. They have no sanctuaries left, just a few hideouts in the far north," he told AFP in an interview at the headquarters of Operation Barkhane in Chad's capital N'Djamena.
Continued on Page 49
Posted by: trailing wife || 05/02/2016 00:22 || Comments || Link || E-Mail|| [6461 views] Top|| File under: al-Qaeda in North Africa
84 migrants still missing after boat sinks off Libya
Eighty-four migrants are still missing after an inflatable craft sank off the coast of Libya, according to survivors cited by the International Organization for Migration (IOM) on Saturday.

Twenty-six people were rescued from the boat which sank on Friday, and were questioned overnight.

"According to testimonies gathered by IOM in Lampedusa 84 people went missing," IOM spokesman in Italy Flavio Di Giacomo wrote on his Twitter feed.

Di Giacomo told AFP that the survivors indicated 110 people, all from assorted west African states, had embarked in Libya. In an email, he added that the vessel "was in a very bad state, was taking on water and many people fell into the water and drowned.

"Ten fell very rapidly and several others just minutes later."


The cost of a one-way ticket from Istanbul to Berlin is about 90 Euros. These people likely paid about 3,000 Euros to be smuggled to Europe. If Chancellor Merkel were true to her words, she'd let them all buy tickets...

Earlier Saturday, Italy's coastguard said an Italian cargo ship had rescued 26 migrants from a flimsy boat sinking off the coast of Libya but voiced fears that tens more could be missing.

The coastguard received a call from a satellite phone late Friday that helped locate the stricken inflatable and called on the merchant ship to make a detour to the area about four miles (seven kilometres) off the Libyan coast near Sabbath. Rough seas and waves topping two metres (seven feet) hampered attempts to find any other survivors.

The rescued migrants were transferred to two coastguard vessel and taken to the Italian island of Lampedusa. An IOM spokesman said five unaccompanied minors aged between 16 and 17 were among those rescued.
Posted by: Steve White || 05/02/2016 00:00 || Comments || Link || E-Mail|| [6462 views] Top|| File under:
Africa Subsaharan
Yobe: Police deploys personnel to areas recovered from Boko Haram
[DAILYPOST.NG] The Nigeria Police Force will begin the deployment of personnel to areas liberated by the Nigerian Army in Yobe next week in its bid to re-establish civil authorities.

DIG Sotonye Wakama, the Deputy Inspector-General of Police, Operations, made the disclosure at a meeting with stakeholders in Damaturu on Saturday.

He said the conventional police would resume duties while units of mobile police force would also be established in Gujba, Gulani and Yunusari local government areas.

The DIG said the police would take over patrols, cordon and search operations from the army in the affected local government areas.

He also said the police would engage in electronic mopping of the areas to clear possible mines.

"They will also set fire on the bushes to clear farmlands of buried mines for the safety of farmers," he said.

Wakama, however, solicited the cooperation of other security organizations, religious, community leaders and the public.

He said the cooperation of all would assist in restoring confidence in relocating communities and in consolidating the success recorded in the fight against insurgency.

The DIG said the police had trained its personnel on respect for human rights


...which are usually open to widely divergent definitions...


and rules of engagement to ensure the success of the exercise.

He added that the force had provided minimum level of comfort for

coppers

in the affected areas to enhance their duties and productivity.
Posted by: Fred || 05/02/2016 00:00 || Comments || Link || E-Mail|| [6459 views] Top|| File under: Boko Haram
Arabia
Yemeni govt suspends direct talks with Houthis
[ENGLISH.ALARABIYA.NET] The Yemeni government on Sunday suspended direct talks with a Houthi
...a Zaidi Shia insurgent group operating in Yemen. They have also been referred to as the Believing Youth. Hussein Badreddin al-Houthi is said to be the spiritual leader of the group and most of the military leaders are his relatives. The Yemeni government has accused the Houthis of having ties to the Iranian government, which wouldn't suprise most of us. The group has managed to gain control over all of Saada Governorate and parts of Amran, Al Jawf and Hajjah Governorates. Its slogan is God is Great, Death to America™, Death to Israel, a curse on the Jews ...
militia delegation during peace talks in Kuwait, citing violations.

This is despite Yemen's UN envoy Ould Cheikh Ahmed saying on Saturday that the warring parties have "come a long way" and share a "common will" to reach a solution.

On Saturday, the Houthi delegation and the General People's Congress - a political group led by deposed President President-for-Life Ali Abdullah Saleh


... Saleh initially took power as a strongman of North Yemen in 1977, when disco was in flower, but he didn't invite Donna Summer to the inauguration and Blondie couldn't make it...


- presented papers that envisioned the next phase of what needs to be done in Yemen.

The UN envoy stated that despite positive signs of a political understanding between the opposing factions, there are still several obstacles to peace.

In the

presser

, the UN envoy also stated that there had been no Arclight airstrikes on the country over the past five days.

The envoy added that humanitarian relief has reached various parts of Yemen, where more than 21 million people are in need of aid.

However shortly after the press confrence, Al Arabiya News channel reported bombing raids carried out by Houthi militias against the Popular Resistance in Taiz killed at least two and

maimed

five.
Face-to-face

Yemen's warring parties began face-to-face peace talks on Saturday on "key issues" in a bid to end the conflict in the impoverished Arab country, the United Nations


...an organization conceived in the belief that we're just one big happy world, with the sort of results you'd expect from such nonsense...


said.

"All delegations are present. Key issues will be addressed," Charbel Raji,

front man

for Yemen's UN envoy Ismail Ould Cheikh Ahmed, told AFP about the negotiations taking place in Kuwait.

Most of the meetings in talks which began April 21 have so far been confined to encounters between rival delegations and Ould Cheikh Ahmed.

More than 6,800 people have been killed and around 2.8 million displaced in Yemen


...an area of the Arabian Peninsula sometimes mistaken for a country. It is populated by more antagonistic tribes and factions than you can keep track of. Except for a tiny handfull of Jews everthing there is very Islamic...


since a Saudi-led coalition began operations in March 2015 against Iran-backed Houthi militia, who seized swathes of territory including the capital Sanaa.

Key issues to navigate include the withdrawal of

gang

s, a handover of heavy weapons, the resumption of a political transition and the release of prisoners.

The new phase of meetings comes after the government and rebel delegations each submitted a framework for a political and security solution to end the 13-month war.

The government delegation said their proposal is based on implementing UN Security Council Resolution 2216, which states that the rebels must withdraw from seized territories and disarm before talks can progress.
Posted by: Fred || 05/02/2016 00:00 || Comments || Link || E-Mail|| [6462 views] Top|| File under: Houthis
China-Japan-Koreas
Uighur villagers compelled to spy on neighbors
[AFP] Villagers in a remote part of the Xinjiang region are being forced by local authorities to spy on their neighbors, watching constantly for behavior deemed "suspicious" or opposed to Beijing's rule over the mostly Muslim Uighur region.

In a policy put in place almost two years ago, residents of Kizilsu village in Peyziwat (in Chinese, Jiashi) county in the Kashgar (Kashi) prefecture must now sign a "Joint Responsibility Contract" that threatens collective punishment for villagers found not in compliance with 30 specific regulations, sources said.

The contract, issued by the village office of the Communist Party and the village government, divides residents into groups responsible for watching for prohibited activities such as unusual travel to or from the area, the teaching or promotion of Islam, and the spread of politically sensitive information to outsiders. Residents must also report fellow villagers who sell land or make unusual purchases, refuse to watch or read official news media, or suddenly quit smoking or drinking alcohol.

Efforts are frequently made by investigators to ensure the policy is properly enforced, an employee at a local state-owned firm said, adding, "social stability is now being very well maintained in the village."

"All residents know they must strictly observe these regulations,No one is left in our village now who wears religious dress," another source said.
Posted by: ryuge || 05/02/2016 00:00 || Comments || Link || E-Mail|| [6464 views] Top|| File under:
Europe
US special operators are quietly avenging the attacks in Paris and Brussels
Too bad it takes an attack like that in Paris to decide to go after these ba$tards.


ISIS spends a lot of time celebrating their attacks on foreign soil, making them seem like overwhelming victories in their global campaign of fear. Meanwhile US special operations forces in Iraq and Syria have killed 40 ISIS fighters responsible for those attacks.

Officials from the Department of Defense told Kim Dozier of The Daily Beast that US special forces have killed those "external operations leaders, planners, and facilitators" who were part of those attacks outside the CENTCOM area of responsibility.

The use of special forces in kill or capture raids (though the capture part tends to happen much less frequently) is a major part of the US counterterrorism plan against ISIS. Those 40 are less than half of the high-value targets that coalition forces have taken out.

The US mission also includes curtailing the terror group's ability to recruit abroad and inhibit their ability to carry out Paris-style attacks. President Obama has ordered 250 more special operators to Iraq to support these operations.

According to Dozier's report, the effort is seeing results. Those same defense officials estimated that ISIS' overall fighting force is down to 19,000 ‐ 25,000 fighters, from 33,000 in 2015. Moreover, the influx of new recruits coming into the region is down 90 percent from last year.

Dozier also reports that the Director of National Intelligence Jim Clapper warned this week that ISIS cells are already in place throughout Europe. ISIS' external operations have killed 1,000 people across 21 countries since 2015.

But the US Joint Special Operations Command (JSOC) is using a mixture of special operators from many, varied disciplines. Their units include Navy SEALs, Delta Force, and Green Berets integrated in all aspects of the JSOC mission. This ensures the highest performers are on kill-capture raids, and have experience in hostage rescue and working with local opposition forces.

This may be a product of battlefield lessons learned. These days, the CENTCOM AOR is run by Gen. Joseph Votel, who once commanded both US Special Operations Command and JSOC. Lt. Gen. Austin S. Miller, the current JSOC commander, ran special operations in Afghanistan, where he used the mixed special forces tactics with great success.
Posted by: gorb || 05/02/2016 13:49 || Comments || Link || E-Mail|| [6465 views] Top|| File under: Islamic State
Femen gatecrash National Front rally in central Paris
[FRANCE24] Topless Femen activists on Sunday interrupted the French far-right National Front's (FN) annual May Day gathering for the second year running, baring their chests and toasting "The end of the FN" before being tossed in the slammer
Book 'im, Mahmoud!
At midday, the Femen

hard boy

s, topless and clutching bottles of champagne, burst from a red van parked outside the party's headquarters at Porte de la Villette in northern

Gay Paree

.

Their torsos were daubed with slogans including "Fascists stay in the shadows" and "Long live the end of the FN".

Their protest was short lived as riot police controlling the gathering moved quickly to arrest them with the enthusiastic help of FN security guards.

Bystanders shouted "Put them under the wheels of your truck" and "Don't be gentle with them".

The official FN gathering this year, dubbed a "patriotic banquet", took place earlier in the day at Saint Augustin in central

Gay Paree

, in a break from tradition that usually sees far-right supporters march from another statue of Joan of Arc on Rue de Rivoli, next to the Louvre Museum, to nearby Opéra.

However,


a lie repeated often enough remains a lie...


bitter infighting that saw FN leader Marine Le Pen oust her father Jean-Marie last year meant there were two different rallies at two different Joans and more airing of the family feud.

Jean-Marie Le Pen, 87, kicked out of the party for refusing to tone down racist and anti-Semitic comments, held court at the traditional spot in front of about 400 supporters where he woefully predicted a loss for the FN in next year's presidential elections.

Earlier, Femen posted a picture on Twitter of its topless bandidos

holy warriors

mopping the ground outside Opéra, under the slogan: "We are proud to clean our democratic and secular streets of Marine Le Pen's dirty hatred".

Femen activists also gatecrashed the chaotic May 1 demonstration in 2015, when Jean-Marie Le Pen, who was not invited to speak, took to the podium in open defiance of his daughter.
Posted by: Fred || 05/02/2016 00:00 || Comments || Link || E-Mail|| [6461 views] Top|| File under:
The Grand Turk
PKK splinter group claims suicide attack in Turkey's Bursa
[IsraelTimes] A radical Kurdish

bully boy

group is claiming a

suicide kaboom

in The Sick Man of Europe Turkey


...the only place on the face of the earth that misses the Ottoman Empire....


's former Ottoman capital of Bursa last week, saying the female assailant had failed to reach her intended target.

The attack on Wednesday evening near Bursa's famed 14th-century Grand Mosque

maimed

13 people but caused no fatalities other than the


It does not give details on the nature of the intended target but denies she was planning to attack the Grand Mosque.
Posted by: trailing wife || 05/02/2016 00:00 || Comments || Link || E-Mail|| [6460 views] Top|| File under:
Around 20 Syrians readmitted to Turkey under EU migrant deal
[ENGLISH.ALARABIYA.NET] Turkish Prime Minister Ahmet Davutoglu said on Saturday around 20 Syrians had been readmitted to The Sick Man of Europe Turkey


...the only place on the face of the earth that misses the Ottoman Empire....


under an EU migrant deal designed to help stem migration to Europe across the Aegean Sea.

According to the text of an address to the nation supplied in advance to the media, Davutoglu said that in return 110 Syrians had been sent to Europe for resettlement.

Turkey and the EU last month sealed a controversial deal intended to halt illegal migration to Europe in return for financial and political rewards for Ankara.

Under the deal, Ankara gets more EU funding for refugees on its soil, revival of long-stalled EU accession talks and visa liberalization for Turks traveling to Europe.

In exchange, Turkey is due to prevent migrants colonists and refugees from departing from its shores for Europe via irregular routes and take back all who reach the 28-nation bloc that way.

While over a million migrants colonists fleeing war and poverty from the Middle East and beyond reached Europe, hundreds have died making the short but precarious crossing from Turkey to the shores of Greek islands in inflatable dinghies.

Davutoglu said the deal with the EU aimed to stop the human tragedy. "We have made a great deal of effort in... showing our Syrian refugee brothers the right channels if they wanted to go to Europe," he said.

On April 27, the Greek government said that 12 Syrians returned to Turkey on a flight chartered by EU border agency Frontex. They had not applied for asylum and wanted to return.

A Turkish official said the 12 were flown to the southern Turkish city of Adana and were then sent to a camp in Osmaniye near the Syrian border.

The Commission is due to decide on Wednesday whether to recommend that member states approve by the end of June the visa waiver scheme which the bloc offered Ankara as part of the deal struck in March.

Turkey's minister for EU Affairs Volkan Bozkir said on Thursday he expected the Turkish legislation to fully meet the EU criteria on visa liberalization on Monday.
Posted by: Fred || 05/02/2016 00:00 || Comments || Link || E-Mail|| [6461 views] Top|| File under:
Iraq
Iraq PM orders arrest of Green Zone protesters
[ENGLISH.ALARABIYA.NET] Iraqi Prime Minister Haider al-Abadi on Sunday ordered authorities to arrest and prosecute protesters who attacked security forces,

politician

s and damaged state property after breaking into Baghdad's heavily fortified Green Zone to protest delays in reform plans.

Abadi's statement came a day after hundreds of angry anti-government followers of influential Shiite

holy man
Moqtada Tater al-Sadr


... the Iranian catspaw holy man who was 22 years old in 2003 and was nearing 40 in 2010. He spends most of his time in Iran, safely out of the line of fire, where he's learning to be an ayatollah...


tore down walls and poured into the parliament building, exacerbating a long-simmering political crisis. Late Saturday, Abadi toured inside the parliament building, walking past damaged furniture.

Videos on social media showed a group of young men surrounding and slapping two Iraqi

politician

s as they attempted to flee the crowd, while other protesters mobbed

politician

s' motorcades. Jubilant protesters were also seen jumping and dancing on the parliament's meeting hall tables and chairs and waving Iraqi flags.

The protesters eventually left the parliament Saturday night and rallied at a nearby square.

Al-Sadr and his supporters want to reform the political system put in place following the U.S.-led invasion in 2003, in which entrenched political blocs representing the country's Shiites, Sunnis and Kurds rely on patronage, resulting in widespread corruption and poor public services. The major blocs have until now stymied Abadi's reform efforts.

On Sunday, protesters vowed to continue their sit-in inside the Green Zone until their demands are met.

"We are fed up, we are living a humiliated life," Rasool Hassan, a 37-year old father of three told The Associated Press from inside the Green Zone where thousands gathered in Saddam-era Grand Celebration Square. "We'll leave here only when the corrupt government is replaced with another of independent technocrats that serves the people not the political parties," Hassan added.

"We need new faces not the old ones," said female protester Shatha Jumaa, a 58-year old surgeon. Jumaa, who identified herself as a secularist, said she wanted the current government dissolved and replaced by a small interim administration whose job would be to amend the constitution and to prepare for an early national election.

Iraq has been mired in a political crisis for months, hindering the government's ability to combat ISIS which still controls much of the country's north and west - or address a financial crisis largely prompted by the plunge in global oil prices.

Iraqi security forces initially responded by tightening security across the capital, sealing off checkpoints leading to the Green Zone and halting traffic on main roads heading into the city, according to the Baghdad Operations Command.

Alarmed by the latest development, the UN mission to Iraq said it was "gravely concerned." It issued a statement condemning violence against elected officials and urging "calm, restraint and respect for Iraq's constitutional institutions at this crucial juncture."
Posted by: Fred || 05/02/2016 00:00 || Comments || Link || E-Mail|| [6460 views] Top|| File under: Govt of Iraq
Sadrist protesters leave Iraqi parliament building after protests
Hundreds of supporters of the Shiite Muslim cleric Moqtada al-Sadr left the heavily guarded parliament building in the Iraqi capital early May 1, hours after storming the parliament building when lawmakers failed to convene for a vote on overhauling the government.

Muhammed Abduzzehra, a protester, said they had left the parliament building without damaging any public or private properties. He said the protest would continue until a "government purified of political influence" was formed.

The protesters, who had gathered outside the heavily fortified central district known as the Green Zone, crossed a bridge over the Tigris River April 30 chanting, "The cowards ran away!" in apparent reference to departing lawmakers.

The initial hours were mostly peaceful, but around sunset, security forces fired teargas and bullets into the air in an effort to stop more protesters from entering. Around a dozen people were wounded, police sources said, according to Reuters.

All entrances of Baghdad were temporarily shut "as a precautionary measure to maintain the capital's security," a security official said.

The capital was already on high alert for a major Shiite pilgrimage, participants of which were targeted in a bombing that killed 23 on April 30, but extra security measures were taken after protesters stormed the Green Zone, which houses many government buildings and foreign embassies.

Some six hours after the Green Zone was stormed, Iraqi Prime Minister Haider al-Abadi issued a statement claiming the situation in Baghdad was "under the control of the security forces" and urging protesters to return to "designated protest areas," AFP reported.

Parliament speaker Salim al-Juburi, meanwhile, issued a statement that referred to the country's MPs as "representatives of the people, and their servants" – an opinion with which many Iraqis would disagree.

Meanwhile, Abadi's office said the PM had ordered that rioters be pursued, but security forces were not taking action against those inside the Green Zone on May 1, according to AFP.

Abadi "directed the interior minister to pursue the elements who attacked the security forces and citizens and members of parliament and vandalised state properties and to refer them to the judiciary to receive their just punishment," a statement said.
Posted by: Steve White || 05/02/2016 00:00 || Comments || Link || E-Mail|| [6459 views] Top|| File under:
Israel-Palestine-Jordan
Gaza man indicted for Hamas militant activity, operating smuggling tunnel
It's not just an adventure, it's a lifetime career path.

[Ynet] Midhat bin-Fauzi Abu Snima faces 18 state security endangering charges, including firing rockets and mortar shells at IDF soldiers and Israeli civilians, planting explosives on the border fence, and smuggling arms into the Strip.

A

Hamas, always the voice of sweet reason,

operative from

Gazoo

was indicted on state security endangering charges on Sunday at the Be'er Sheva District Court.

Midhat bin-Fauzi Abu Snima, 24,


24 - 9 = 15 years old when he entered his profession...

who was enjugged
Yez got nuttin' on me, coppers! Nuttin'!
over a month ago, faces 18 charges, including contact with a foreign agent, conspiring to commit murder, attempted murder, conspiring to pass along sensitive information to the enemy with the intention to harm state security, undergoing illegal military training, membership and activity in an unlawful organization, and several weapons offenses.

The indictment provides a glimpse into the recruitment and training process of the Hamas military wing, the Izz ad-Din al-Qassam Brigades, as well as into the thriving smuggling tunnels business between the

Gazoo

Strip and the Sinai Peninsula.

According to the indictment, Abu Snima joined Hamas in 2007 and operated along with others to harm IDF soldiers, as well as Israeli civilians, on the

Gazoo

border. The defendant carried out observations of military targets in the

Gazoo

border area, tracked the movements of IDF troops, and planted

bomb

s against IDF jeeps, with the intention of causing the death of IDF soldiers.

In 2012, after the end of Operation Pillar of Defense, Abu Snima and others launched rockets at an IDF post and fired mortar shells towards the Kerem Shalom Border Crossing.

In addition, Abu Snima participated in Hamas's military training, trained with different kinds of weapons, and underwent both theoretical and practical training in sniping, among others.

The indictment details Abu Snima's training period, which began in 2009 when he underwent a month-long military training for beginners with the Izz ad-Din al-Qassam Brigades. During the training period, the defendant, along with 30 others, underwent physical fitness training, learned how to take apart and reassemble a weapon, trained in shooting, learned how to camouflage himself, and more. He also underwent an advance course on operating a PK machine gun, used to fire at jeeps with a light armor, civilian vehicles, and low-flying aircraft.

The defendant was also a joint-owner of a smuggling tunnel, which brought him a good profit. For his share of the tunnel's ownership, he received a monthly pay of $2,000.

In 2014, Abu Snima bought a share in a smuggling tunnel for $7,000. The tunnel, running from Rafah in

Gazoo

to the Egyptian Rafah, was one kilometer long. The tunnel was destroyed at the end of last year by Egyptian forces flooding it with water.

From 2014 until it was destroyed, the defendant and his partners smuggled military uniforms for Hamas's commando unit, as well as weapons including three bags of AK-47 (Kalashnikov) rifles (each with some 30 rifles), 10 boxes of ammunition and some 35 pipes weighing a total of 50 kilograms used in the manufacturing of rockets.
Posted by: trailing wife || 05/02/2016 00:00 || Comments || Link || E-Mail|| [6462 views] Top|| File under: Hamas
Syria-Lebanon-Iran
Islamic Jihad delegation visits Iran to 'discuss ways to strengthen intifada'
[Jpost] The delegation, headed by the organization's Secretary General Ramadan Abdullah will visit Iran for a few days and meet Iran's President Hassan Rouhani.

The high-level visit by the Islamic Jihad


...created after many members of the Egyptian Moslem Brotherhood decided the organization was becoming too moderate. Operations were conducted out of Egypt until 1981 when the group was exiled after the assassination of President Anwar Sadat. They worked out of Gaza until they were exiled to Lebanon in 1987, where they clove tightly to Hezbollah. In 1989 they moved to Damascus, where they remain a subsidiary of Hezbollah...


delegation to Iran, as well as Abdullah's declarations praising Iran as the standard-bearer of the Paleostinian "resistance," may be aimed at getting Iran to increase its financial aid to the Paleostinian organization, which is in dire need of money.

The financial distress of the Paleostinian terrorist organization emerged last year, after Tehran significantly cut its funding and began supporting a new Shi'ite organization in the

Gazoo

Strip called al-Sabirin.
Posted by: trailing wife || 05/02/2016 00:00 || Comments || Link || E-Mail|| [6463 views] Top|| File under: Islamic Jihad
Kerry hopes for progress in Syria talks
Hope being preferable to acknowledging experience...

You gotta hope real hard, boys and girls! If you don't, Tinkerbell will die!


[ENGLISH.ALARABIYA.NET] US Secretary of State John Kerry said on Sunday he hoped to make progress in discussions in Geneva over the next two days toward renewing a cessation of hostilities agreement throughout Syria and resuming peace talks to end the fighting. "The hope is we can make some progress," Kerry said at the start of a meeting with Jordan's Foreign Minister Nasser Judeh shortly after arriving in Geneva. "These are critical hours, we look for Russia's cooperation, and we obviously look for the regime to listen to Russia and to respond."
Posted by: Fred || 05/02/2016 00:00 || Comments || Link || E-Mail|| [6466 views] Top|| File under: Govt of Syria
Saudi Arabia condemns raids on Aleppo by Assad forces
[ENGLISH.ALARABIYA.NET] Soddy Arabia


...a kingdom taking up the bulk of the Arabian peninsula. Its primary economic activity involves exporting oil and soaking Islamic rubes on the annual hajj pilgrimage. The country supports a large number of princes in whatcha might call princely splendor. When the oil runs out the rest of the world is going to kick sand in the Soddy national face...


condemned and denounced the attacks by Basher Al-Assad's forces on the city of Aleppo, causing the destruction of a hospital run by an international organization that killed dozens, including children and doctors.

An official source at the Ministry of Foreign Affairs said that the terrorist act ignores the cessation of hostilities agreement and is contrary to international laws and ethical principles of humanity.

The attacks seek to prevent the supply of humanitarian assistance to the affected people and preempt international efforts to reach a political solution to the crisis, the source said.

The tyrant of Damascus, Bashir al-Assad, by committing this criminal act underlines the lack of seriousness in responding to the demands of the international community.

Assad also proved that he is not serious in solving the Syrian crisis peacefully in accordance with the principles of the Geneva 1 and UN Security Council Resolution 2254, the source commented.

Saudi Arabia called on the international community and allies of Bashir al-Assad, who have committed to the cessation of hostilities, to take necessary measures to stop these attacks and all crimes committed by Assad and his aides against the Syrian people.

At least 20 air strikes hit areas of Syria's northern city of Aleppo on Saturday, in the ninth straight day of violence, a monitoring group said.

The British-based Syrian Observatory for Human Rights did not immediately say whether Syrian government warplanes or Russian jets, which have been supporting Damascus, carried out the strikes.

Bombing by the government side on rebel-held areas of Aleppo since April 22 have killed 140 people including 19 children, the Observatory said.
Posted by: Fred || 05/02/2016 00:00 || Comments || Link || E-Mail|| [6463 views] Top|| File under: Govt of Syria
Russia holds talks to calm raging Aleppo violence
[ENGLISH.ALARABIYA.NET] The Russian Defence Ministry said on Sunday that talks are taking place to include Syria's Aleppo province in the temporary "regime of calm" lull in fighting, Russian agencies reported.

General Sergei Kuralenko, in charge of Russia's ceasefire monitoring center in Syria, was also cited as saying that the "calm" around Damascus has been extended for another 24 hours until 2100 GMT on Monday.

Kuralenko also said that overall the "regime of calm" in Syria's Latakia and around Damascus has been respected, RIA news agency reported.

Meanwhile,


...back at the desert island, Irene was indignant at the thought of doing such a thing without benefit of clergy...


the United States is working on "specific initiatives" to reduce the violence in Syria and sees stopping the bloodshed in Aleppo as a top priority, a US State Department

front man

said on Saturday.

In a statement detailing calls Secretary of State John F. I was in Vietnam, you know Kerry
Former Senator-for-Life from Massachussetts, self-defined war hero, speaker of French, owner of a lucky hat, conqueror of Cambodia, and current Secretary of State...
has made over the past two days with UN Special Envoy for Syria Staffan de Mistura and with Riyad Hijab, a negotiator for Syrian opposition groups, State Department

front man

John Kirby said Kerry had made clear the United States wanted Russia to apply pressure to the Assad government to get it to stop "indiscriminate aerial attacks" in Aleppo.

"In both calls, the secretary underscored that the initial efforts to reaffirm the cessation of hostilities in Latakia and Eastern Ghouta are not limited to these two areas and that efforts to renew the cessation must and do include Aleppo," Kirby said.
Posted by: Fred || 05/02/2016 00:00 || Comments || Link || E-Mail|| [6459 views] Top|| File under: Govt of Syria
Terror Networks
IHS: Islamic State boosts attacks in response to territorial losses
[Ynet] Islamic State
...formerly ISIS or ISIL, depending on your preference. Before that al-Qaeda in Iraq, as shaped by Abu Musab Zarqawi. They're very devout, committing every atrocity they can find in the Koran and inventing a few more. They fling Allah around with every other sentence, but to hear the pols talk they're not really Moslems....
attacks have increased this year, particularly in Iraq and Syria as the group responds to substantial territorial losses, a US-based analysis firm IHS said on Sunday.

There were 891 attacks during the first quarter of 2016 in neighbours Iraq and Syria, more than in any three-month period since the

holy warrior

s' sweeping advance in mid-2014, IHS said in a new report.

Those attacks killed 2,150 people, a 44 percent rise over the previous three months and the highest quarterly toll in nearly a year.

"The group is resorting more and more to mass-casualty violence as it comes under heavy pressure from multiple angles," said Matthew Henman, head of IHS Jane's Terrorism and Insurgency Centre.

The US military estimates Islamic State's territory in Iraq has shrunk by about 40 percent from its 2014 peak and 20 percent in Syria.
Posted by: trailing wife || 05/02/2016 00:00 || Comments || Link || E-Mail|| [6459 views] Top|| File under: Islamic State
Government
CIA director: '28 pages' contain inaccurate information
[The Hill] CIA Director John Brennan said Sunday that releasing the 28 classified pages from the 9/11 Commission report would be a mistake because they contain inaccurate, un-vetted information that could be used to tie Saudi Arabia to the Sept. 11, 2001, terror attacks.

"This chapter was kept out because of concerns about sensitive methods, investigative actions, and the investigation of 9/11 was still underway in 2002," Brennan said on NBC's "Meet the Press."

He said information in the 28 pages hasn't been vetted or corroborated, adding that releasing the information would give ammunition to those who want to tie the terror attacks to Saudi Arabia.


Kinetic analogy, most interesting. By 'ammunition' he's actually referring to confirmation. If there was nothing 'there there,' releasing the documents would provide the proof. Amiwrong ?


"I think there's a combination of things that are accurate and inaccurate [in the report]," Brennan said. "I think the 9/11 Commission took that joint inquiry and those 28 pages or so and followed through on the investigation and then came out with a very clear judgment that there was no evidence that ... Saudi government as an institution or Saudi officials or individuals had provided financial support to al Qaeda."

Former and current congressmen argue the pages show the existence of a Saudi support network for the hijackers involved in the terror attacks. The 28 pages were cut from a report on the 9/11 terror attacks in 2003 by the George W. Bush administration in the interest of national security.

Those critics say the vague wording in the report left open the possibility that less senior officials or other parts of the Saudi government could have played a role.

Former Sen. Bob Graham (D-Fla.), who helped author the report, says he believes it shows the 9/11 hijackers were "substantially" supported by the Saudi government, as well as charities and wealthy people in that country.

"I think it is implausible to believe that 19 people, most of whom didn't speak English, most of whom had never been in the United States before, many of whom didn't have a high school education -- could've carried out such a complicated task without some support from within the United States," Graham said in an interview with "60 Minutes" in April.

Meanwhile, House and Senate lawmakers are backing a bill that would let families of terror victims sue foreign states that helped fund or support terrorist attacks in the U.S.

In response to that legislation, which President Obama has lobbied against, the Saudi government threatened to sell off hundreds of billions of dollars' worth of American assets.
Posted by: Besoeker || 05/02/2016 04:16 || Comments || Link || E-Mail|| [6466 views] Top|| File under:
Who's in the News
21
[untagged]
13
Islamic State
4
Taliban
4
Boko Haram
3
Govt of Syria
1
Abu Sayyaf
1
Commies
1
Govt of Iraq
1
Hamas
1
Houthis
1
Islamic Jihad
1
al-Qaeda in Arabia
1
al-Shabaab
1
al-Qaeda in North Africa
Bookmark
E-Mail Me
The Classics
The O Club
Rantburg Store
The Bloids
The Never-ending Story
Thugburg
Gulf War I
The Way We Were
Bio
Merry-Go-Blog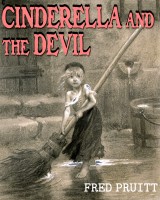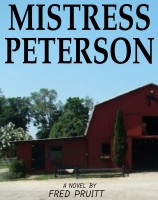 On Sale now!


A multi-volume chronology and reference guide set detailing three years of the Mexican Drug War between 2010 and 2012.

Rantburg.com and borderlandbeat.com correspondent and author Chris Covert presents his first non-fiction work detailing the drug and gang related violence in Mexico.

Chris gives us Mexican press dispatches of drug and gang war violence over three years, presented in a multi volume set intended to chronicle the death, violence and mayhem which has dominated Mexico for six years.
Click here for more information


Meet the Mods
In no particular order...


Steve White
Seafarious
Pappy
lotp
Scooter McGruder
john frum
tu3031
badanov
sherry
ryuge
GolfBravoUSMC
Bright Pebbles
trailing wife
Gloria
Fred
Besoeker
Glenmore
Frank G
3dc
Skidmark
Alaska Paul



Better than the average link...



Rantburg was assembled from recycled algorithms in the United States of America. No trees were destroyed in the production of this weblog. We did hurt some, though. Sorry.
52.23.219.12

Help keep the Burg running! Paypal: