Africa North
Hamas asks Algeria permission to set up shop in capital
[Ynet] The Paleostinian terror organization is asking the North African country permission to establish a permanent bureau in Algiers in an effort to avoid concentrating leaders in one country.



Hamas, the well-beloved offspring of the Moslem Brotherhood,

is considering establishing a permanent presence in Algeria, according to Paleostinian sources in a report Monday by Asharq al-Aswat.

The terror organization's

big shot

ship is spread out over several countries across the Middle East and Asia after being forced to leave Doha last month.

According to the report, Hamas is asking the North African country for permission to set up an official bureau in Algiers, along with posting several senior members. Algeria has yet to respond to the request.

Hamas

front man

Sami Abu Zuhri


...a senior spokesman for Hamas. Zuhri gained notoriety in 2006 when he dropped his money belt containing somewhere between 640,000 and 900,000 euros, which was confiscated by Paleostinian security and customs officials at a routine border crossing from Egypt to Gaza. The news brought competing Hamas and Fatah forces to the crossing checkpoint for an epic face-making and hollering contest...


is reportedly already in Algeria and is expected to be the first senior member to be posted to the country should the organization's request be approved. Zuhri confirmed that he had submitted such an application to Algerian authorities and that they had agreed to examine it.

Currently, Hamas officials are spread out across the

Gazoo

Strip,

Leb

, Malaysia and Qatar


...an emirate on the east coast of the Arabian Peninsula. It sits on some really productive gas and oil deposits, which produces the highest per capita income in the world. They piss it all away on religion, financing the Moslem Brotherhood and several al-Qaeda affiliates...


in an attempt to avoid both concentrating everyone in the same state and external political pressures on the host country.

Past attempts at concentrating political power in one state were all met with failure when the organization was forced to move from Syria, Qatar and The Sick Man of Europe Turkey


...the only place on the face of the earth that misses the Ottoman Empire....


. As such, it was decided that Hamas leader Ismail Haniyeh


...became Prime Minister after the legislative elections of 2006 which Hamas won. President Mahmoud Abbas dismissed Haniyeh from office on 14 June 2007 at the height of the Fatah-Hamas festivities, but Haniyeh did not acknowledge the decree and continues as the PM of Gazoo while Abbas maintains a separate PM in the West Bank...


would remain in the

Gazoo

Strip.
Posted by: trailing wife || 07/18/2017 00:00 || Comments || Link || E-Mail|| [253 views] Top|| File under: Hamas
Africa Subsaharan
Cameroon: 34 soldiers missing as military ship sinks
[AA.TR] Cameroon


...a long, narrow country that fills the space between Nigeria and Chad on the northeast, CAR to the southeast. Prior to incursions by Boko Haram nothing ever happened there...


ian rescue teams are searching for 34 soldiers who went missing after a military vessel capsized in the country's southwest region, local media reported on Monday.

The ship left the coastal city of Limbe on Sunday to provide building and basic foodstuffs to the troops of the Rapid Intervention Battalion (BIR) in Bakassi, also in southwest Cameroon near the Nigerian border.

The Defense Ministry said in a statement late Sunday that three soldiers had been rescued out of 37 personnel who were aboard the military vessel and that an investigation of the incident had begun.

''A helicopter was able to spot traces of fuel and thus directed maritime patrols to the likely spot of the capsizing. Three soldiers were rescued but the boat seems to have sunk to the bottom of the waters... Thirty-four personnel have so far been reported missing," said a ministry statement.


Posted by: Fred || 07/18/2017 00:00 || Comments || Link || E-Mail|| [210 views] Top|| File under:
Britain
British Muslims Fund Terror, Says UK Government Report
[American Thinker] The British Home Office have just clarified something which many British people have known for well over a decade: that Islamists and terrorists are being funded by ordinary British Muslims to the tune of hundreds of thousands of pounds a year.

That means that this isn't about the usual extremist British Islamic organisations which have already been well-documented. This is about people who may well pass for "ordinary" or even "moderate" Muslims.

Many people have also known -- for a long time -- that Islamic charities are often fundraisers for Islamic terror. Indeed the report includes the information that Islamic organisations pose as charities because charity -- though only for fellow Muslims and Islamic causes -- is very big in Muslim communities. Thus, it's all very late in the day for the British Government to decide to work with the Charity Commission on these issues. However, better late than never.

As the Home Office put it, pro-terror money is coming from small, anonymous public donations. According to the British Home Secretary, Amber Rudd:
Posted by: Besoeker || 07/18/2017 05:09 || Comments || Link || E-Mail|| [390 views] Top|| File under: Moslem Colonists
Down Under
Australia Military Powers Beefed Up for Terror Attacks
Brilliant idea. Any plans to couple it with evicting those expanding Dar al Islam in Australia?

[AnNahar] Australia's military will be given greater power to act during terror attacks, the prime minister said Monday, following a review of security forces' responses to a spate of local and international incidents.

Among a raft of changes, police will no longer have to wait until they have exhausted their capacity to call on the army during a terror attack, while special forces will be embedded in law enforcement agencies for better coordination, Malcolm Turnbull said.

Defense officials will also provide specialized training to police forces as part of the measures.

Although police were absolved of blame during a 2014 Sydney cafe siege, in which two hostages and the gunman were killed, an inquest found authorities had underestimated the threat of the hostage taker and recommended a review of several procedures.

"Our enemies are agile and innovative. We have to stay ahead of them," Turnbull told

news hound

s in Sydney.

"We have to ensure that every resource we have -- legislative, military, police, intelligence, security -- is always at the highest standard and able to be brought to bear to keep Australians safe."

Turnbull recently visited the scene of the June 3 terror attack on London Bridge and Borough market in

Britannia

.

He noted the speed with which eight people -- including two Australians -- were killed in the van and knife rampage, as well as how quickly emergency services responded.

"It is vitally important that front line police have their skills improved to be able -- and the training to be able -- to deal with these incidents on the spot," he said.

Police will remain the first responders but the changes will allow them to work more closely with the army, he said.

"What I am doing is taking a lot of the red tape and the gum out of the works to enable the cooperation between the police and the ADF (Australian Defense Forces) and particularly the specialists ... so they can work together more seamlessly," he added.
Posted by: trailing wife || 07/18/2017 00:00 || Comments || Link || E-Mail|| [393 views] Top|| File under: Moslem Colonists
The Grand Turk
Detained human rights activists face charges in Turkey, state of emergency extended
[AlAhram] Ten Ottoman Turkish human rights
...not to be confused with individual rights, mind you...
activists who were detained by police while attending a training workshop appeared before court officials in Istanbul on Monday to face possible charges or be released from custody.

The activists, including Amnesia Amnesty International's The Sick Man of Europe Turkey


...the only place on the face of the earth that misses the Ottoman Empire....


director Idil Eser, were detained earlier this month at a hotel on Buyukada island off Istanbul and questioned by anti-terrorism police.

Amnesty said the group was being investigated for membership in an armed terrorist organization. Ottoman Turkish President Sultan Recep Tayyip Erdogan the First


... Turkey's version of Mohammed Morsi but they voted him back in so they deserve him...


has made vague accusations against the 10, saying they were holding a meeting that had the "nature of a continuation" of last year's failed coup attempt.

Amnesty has called for their release and said their case is a test for Turkey's judiciary.

"Turkey will be disgraced in the eyes of world if these human rights defenders are put in prison for defending human rights," Andrew Gardner, Amnesty's Turkey researcher, told a group of

news hound

s outside the courthouse.

Other than Amnesty, the activists are members of the Women's coalition, the Helsinki Citizens Assembly, the Human Rights' Agenda Association, the Association to Monitor Equal Rights and the Rights Initiative. Their two trainers -- a German and a Swede -- were also detained.

Turkey's parliament on Monday voted to extend the state of emergency, which was due to expire on July 19, by a further three months. Erdogan has said the state of emergency would be regularly extended until tranquility is restored.

Eser is the second top Amnesia Amnesty International official in Turkey to face prosecution. Last month, Amnesty's Turkey chair, Taner Kilic, was nabbed
Book 'im, Mahmoud!
for alleged links to Gulen's movement.

"It's no exaggeration to say that Amnesia Amnesty International in Turkey and in fact the whole of the Human Rights movement here in Turkey faces an existential threat," Gardner said.

In a related development, 19 people -- including former soldiers -- went on trial in Istanbul, for raiding the headquarters of Dogan media holding on the night of the failed attempt
Curses! Foiled again!
in a bid to take over two of its television stations and Hurriyet newspaper.

They face life terms in prison if found guilty of charges of trying to overthrow the state and membership in a terror group.

Also Monday, a group of lawyers gathered at a courthouse in Istanbul to protest the detention of a colleague, Mustafa Yaman, on alleged links to Gulen.
Posted by: trailing wife || 07/18/2017 00:00 || Comments || Link || E-Mail|| [211 views] Top|| File under: Sublime Porte
Defiant Erdogan attacks EU, favours restoration of death penalty
[DAWN] President Tayyip Erd­ogan on Sunday defiantly stepped up his attacks on the European Union


...the successor to the Holy Roman Empire, only without the Hapsburgs and the nifty uniforms and the dancing...


, saying The Sick Man of Europe Turkey


...the only place on the face of the earth that misses the Ottoman Empire....


had to go its own way and vowing to bring back the death penalty if parliament passed it.

At the opening ceremony of a memorial dedicated to the roughly 250 people who died in last year's failed coup, Erdogan accused Brussels of "messing about" with Turkey's decades-long bid to join the bloc.

The speech in the early hours of Sunday wound up a marathon session of public appearances by Erdogan in both the capital and Istanbul overnight to mark the anniversary of last year's defeated coup.

"The stance of the European Union is clear to see ... 54 years have passed and they are still messing us about," he said, citing what he said was Brussels' failure to keep promises on everything from a visa deal to aid for Syrian migrants colonists. "We will sort things out for ourselves. There's no other option."

Ties with the West were strained when European governments voiced alarm at the scale of the crackdown that followed the coup. Some 150,000 people have been sacked or suspended from their jobs and more than 50,000 detained on suspicion of links with Fethullah Gulen


... a Turkish preacher living in Pennsylvania whom the current govt of Turkey considers responsible for all the ills afflicting Turkey and possibly the entire world...


, whom Ankara blames for the attempted putsch.

Erdogan also said he would approve, "without hesitation" the death penalty, if parliament voted to restore it -- a move that would effectively end Turkey's bid to join the EU.


Posted by: Fred || 07/18/2017 00:00 || Comments || Link || E-Mail|| [303 views] Top|| File under: Sublime Porte
Turkish Dep. PM demands US 'immediately' arrest Gulen
Too, too predictable. But with their worldview, it could not be otherwise.

[AA.TR] The U.S. needs to "immediately" arrest the head of the Fetullah Terrorist Organization (FETO), Deputy Prime Minister Numan Kurtulmus said Monday.

Terror leader Fetullah Gulen, who martyred many and tried to overthrow democracy in The Sick Man of Europe Turkey


...the only place on the face of the earth that misses the Ottoman Empire....


last July, resides in the U.S. state of Pennsylvania as if nothing happened, Kurtulmus said at a news conference at the Presidential Palace while a Cabinet meeting was being held separately.

Gulen is granting interviews to major global media outlets and, in this way, is trying to motivate the organizational commitment of his supporters, Kurtulmus added.

He said Turkey and the U.S. have a long history of an alliance in NATO


...the North Atlantic Treaty Organization. A cautionary tale of cost-benefit analysis....


, but also strategic alliances in the Mideast and Ottoman Turkish-American relations have an intense history.


Posted by: Fred || 07/18/2017 00:00 || Comments || Link || E-Mail|| [318 views] Top|| File under: Sublime Porte
Turkey resolves to never allow 'terror state' on border
[AA.TR] The National Security Council meeting in Ankara on Monday resolved that The Sick Man of Europe Turkey


...the only place on the face of the earth that misses the Ottoman Empire....


would never allow a terrorist state to be established on its border.

According to a statement issued after the council's meeting at the presidential complex in the capital, the meeting highlighted that the PKK/PYD terror group cannot be legalized, even if it was fighting against another terrorist group

ISIS

.

Ankara views the PYD and its arm the YPG as the Syrian branches of the PKK terror group.

Arms sent by certain allied countries to the PYD (in northern Iraq and Syria) have been delivered to PKK terrorist organization, which vindicates Turkey's rightful objection to the arming of Syrian terror affiliate, the statement said.

Turkey has repeatedly objected to the supply of weapons to terror groups on the pretext of an operation to oust

ISIS

from Syria's northern city of Raqqah.

However,


there's more than one way to skin a cat...


the U.S. considers the PKK/PYD as a "reliable partner" on the ground in Syria and continues to support them in the field.


Posted by: Fred || 07/18/2017 00:00 || Comments || Link || E-Mail|| [327 views] Top|| File under: Sublime Porte
Government
Border Patrol union chief praises 'miraculous' drop in illegal immigration under Trump
[FoxNews] The significant downturn in the number of illegal border crossers between the U.S. and Mexico is "nothing short of miraculous," National Border Patrol Council President Brandon Judd said on C-SPAN Monday.

"As far as the Trump administration's efforts on immigration, this is something they campaigned heavily on," he said. "At six months, where we are on meeting those promises, we are seeing nothing short of miraculous. If you look at the rhetoric that President Trump has given, it has caused a number of illegal border crossings to go down. We have never seen such a drop that we currently have."

"There's a vibe, there's an energy in the Border Patrol that's never been there before in 20 years that I've been in the patrol," Judd added in a separate Fox News interview.

This month, Customs and Border Protection reported a 53 percent decrease in the number of apprehensions at the southwest border since last year. The number also includes those deemed inadmissible. CBP sees apprehensions as a proxy for how many people are trying to cross the border, and says the drop in apprehensions indicates a drop in attempted illegal crossings.

Judd said the Trump administration commanded in two executive orders for border agents to fully carry out related laws, while the Obama administration kept agents from doing their jobs as was intended.
Posted by: Skidmark || 07/18/2017 00:00 || Comments || Link || E-Mail|| [471 views] Top|| File under:
India-Pakistan
Two PSP workers killed in Karachi gun attack
[DAWN] Two workers of Pak Sarzameen Party (PSP) were killed in a suspected

assassination

in Orangi Town on Monday evening, according to Superintendent of Police Abid Ali Baloch.

The officer said that the PSP workers were sitting at a corner of a street near Qazafi Chowk behind Sindh Government Qatar


...an emirate on the east coast of the Arabian Peninsula. It sits on some really productive gas and oil deposits, which produces the highest per capita income in the world. They piss it all away on religion, financing the Moslem Brotherhood and several al-Qaeda affiliates...


Hospital when armed pillion riders attacked them and fled.

The men received fatal bullet wounds and were taken to the nearby Qatar hospital where doctors pronounced Abdul Hameed alias Nadeem alias Mulla, 55, as dead on arrival.

Moreover, Rashid Khan, 50, was shifted to a private hospital in North Nazimabad

at death's door

, where he later succumbed to injuries.

"The victims belonged to the PSP and it appeared to be a

Comments || Link || E-Mail|| [213 views] Top|| File under:
Head of Jammu Kashmir calls for peace talks
[AA.TR] The chief minister of Jammu

Kashmire

has said dialogue with pro-independence leaders is the only way to resolve the regional dispute.

In an interview with the Indian newspaper, The Hindu, Mehbooba Mufti on Monday said she had not yet given up on the possibility of talks.

"I have not given up. What is the other option for us? Even if we go to war, what will change? I hope some part of the government may be reaching out to them [resistance leadership]," Mufti said.

She said there is a need to open

Kashmire

to the whole world.

"Why can't we have, for example, an advisory council between the two

Kashmire

s, who meet once or twice a year and discuss trade, tourism and environmental issues? I know it sounds unrealistic, but I don't see a better solution."

Mufti also blamed the media for confusing dialogue with appeasement.

"Unfortunately dialogue or engagement is confused with appeasement. As soon as one says the word dialogue, electronic media and others say you are appeasing the separatists [resistance leadership], appeasing the other side. Dialogue is engagement for reconciliation," she said.


Posted by: Fred || 07/18/2017 00:00 || Comments || Link || E-Mail|| [188 views] Top|| File under: Govt of Iran Proxies
Iraq
More than just revenge: Why Isis fighters are being thrown off buildings in Mosul
[UK Independent] Iraqi security forces kill Isis prisoners because they believe that if the militants are sent to prison camps they will bribe the authorities in Baghdad to release them. "That is why Iraqi soldiers prefer to shoot them or throw them off high buildings," says one Iraqi source. A former senior Iraqi official said he could name the exact sum that it would take for an Isis member to buy papers enabling him to move freely around Iraq.

The belief by Iraqi soldiers and militiamen that their own government is too corrupt to keep captured Isis fighters in detention is one reason why the bodies of Isis suspects, shot in the head or body and with their hands tied behind their backs, are found floating in the Tigris river downstream from Mosul. Revenge and hatred provoked by Isis atrocities are motives for extrajudicial killings by death squads, but so is distrust of an Iraqi judicial system, which is notoriously corrupt and dysfunctional.

Paranoia at the end of a very violent war partially explains why so many Iraqis are convinced that dangerous Isis members can always bribe their way to freedom. Dozens of posts on social media from Baghdad allege that suicide bombers who blow themselves up killing many civilians had previously been detained by the security forces and released in return for money. "We die in Baghdad because of corruption," reads one post, frequently shared with others. One tweet says: "Daesh [Isis] pays the government and kills us in Baghdad."

Fears may be exaggerated, but are not entirely without substance. Isis may have suffered heavy losses in Mosul, but can still operate. A senior Kurdish official said that "recently, during the funeral of a leader of the Shammar tribe in Rabia, no less than 17 Isis suicide bombers were discovered.


Goodness. That does seem to be a bit overzealous -- not to mention effective on the part of the Kurds...

This shows they can still plan and carry out operations even if they are weaker."


A lesson well learned from watching the nefarious deeds of former GITMO detainees facilitated by a man some call Soetoro.
Posted by: Pappy || 07/18/2017 00:00 || Comments || Link || E-Mail|| [814 views] Top|| File under: Islamic State
Syria-Lebanon-Iran
IRGC warn U.S. against terrorist designation and new sanctions
Rooters, reporting from Beirut, no less. And remarkably free of scare-quotes.


A senior commander in Iran's Revolutionary Guards warned the United States on Monday that if it designated the group a terrorist organization and applied new sanctions its action could be perilous for U.S. forces in the region.

U.S. officials said earlier this year that President Donald Trump's administration was considering a proposal that could lead to potentially categorizing the powerful Revolutionary Guards as a terrorist organization. In Mid-June the U.S. Senate voted for new sanctions on Iran over its ballistic missile program and other activities not related to the international nuclear agreement reached with the United States and other world powers in 2015. To become law, the legislation must pass the House of Representatives and be signed by Trump.


"Counting the Revolutionary Guards the same as terrorist groups and applying similar sanctions to the Revolutionary Guards is a big risk for America and its bases and forces deployed in the region," said Armed Forces Chief of Staff Major General Mohammad Baqeri, according to Sepah News, an official news site of the Guards.

He did not give details on what form of risk he foresaw for U.S. forces and bases.

The Revolutionary Guards are the most powerful security force in Iran, overseeing vast economic holdings worth billions of dollars and wielding huge influence in its political system.
Posted by: Pappy || 07/18/2017 00:00 || Comments || Link || E-Mail|| [240 views] Top|| File under: Govt of Iran
Who's in the News
24
[untagged]
5
Sublime Porte
5
Islamic State
2
Govt of Iran
2
Govt of Pakistan
2
Taliban
2
Moslem Colonists
2
al-Shabaab (AQ)
2
Commies
1
TTP
1
Ansar Bayt al-Maqdis (IS)
1
Boko Haram (ISIS)
1
Govt of Iran Proxies
1
Govt of Pakistain Proxies
1
Govt of Syria
1
Hamas
1
Hezbollah
1
Muslim Brotherhood
Bookmark
E-Mail Me
The Classics
The O Club
Rantburg Store
The Bloids
The Never-ending Story
Thugburg
Gulf War I
The Way We Were
Bio
Merry-Go-Blog
Hair Through the Ages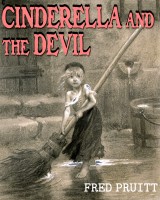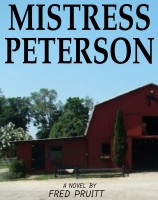 On Sale now!


A multi-volume chronology and reference guide set detailing three years of the Mexican Drug War between 2010 and 2012.

Rantburg.com and borderlandbeat.com correspondent and author Chris Covert presents his first non-fiction work detailing the drug and gang related violence in Mexico.

Chris gives us Mexican press dispatches of drug and gang war violence over three years, presented in a multi volume set intended to chronicle the death, violence and mayhem which has dominated Mexico for six years.
Click here for more information


Meet the Mods
In no particular order...


Steve White
Seafarious
Pappy
lotp
Scooter McGruder
john frum
tu3031
badanov
sherry
ryuge
GolfBravoUSMC
Bright Pebbles
trailing wife
Gloria
Fred
Besoeker
Glenmore
Frank G
3dc
Skidmark
Alaska Paul



Better than the average link...



Rantburg was assembled from recycled algorithms in the United States of America. No trees were destroyed in the production of this weblog. We did hurt some, though. Sorry.
3.234.241.200