-Lurid Crime Tales-
Marvin Oswaldo Esquivel-Lopez, charged in triple homicide, was deported twice
[NYPOST] An illegal Guatemalan immigrant who had been twice deported was arrested for the murders of a mother and her two kids in Iowa, authorities said Friday.

Marvin Oswaldo Esquivel-Lopez, 31, faces charges of first-degree murder in the triple homicide Tuesday night in downtown Des Moines, the Des Moines Register reported.

Esquivel-Lopez allegedly fatally shot 29-year-old Rossibeth Flores-Rodriguez and her two children, 11-year-old Grecia Daniela Alvarado-Flores and 5-year-old Ever Jose Mejia-Flores.

The trio had been living with Esquivel-Lopez in the home where officers discovered their bodies Tuesday night, authorities said. The suspect was the one to call 911 around 11 p.m. to report the killings.

Esquivel-Lopez told authorities that Flores-Rodriguez killed the kids and he shot her in self-defense. But a witness told police he shot her during an argument then went inside and shot the children, the news outlet reported.

Investigators don't believe that Esquivel-Lopez and Flores-Rodriguez had a personal relationship other than him living in her condo ‐ and it's unclear what the motive was behind the slayings. "We may never know what the motive was," Des Moines police Sgt. Paul Parizek said. "All we know is there was some sort of dispute between this man and the victim and he ended up, allegedly, shooting three people because of it."

Immigration and Customs Enforcement officials said the suspect was deported from the US in 2010 and again in 2011.

"He has a prior federal conviction for illegal entry into the United States in 2010," a spokesperson told the Des Moines Register. "He is not currently in ICE custody."


Posted by: Fred || 07/21/2019 00:00 || Comments || Link || E-Mail|| [6502 views] Top|| File under:
-Land of the Free
Gulen Adviser 'Deeply Disturbed' By Testimony That Flynn Business Partner Sought Surveillance
[DAILYCALLER] A former FBI official testified this week in federal court that Michael Flynn's former business partner asked him about surveilling supporters of Fethullah Gulen, as well as whether he had access to classified files on the Turkish cleric.


A top adviser to Gulen, who is exiled in the U.S., called the testimony "deeply disturbing."


Six Turkish journalists told the Daily Caller that they were surveilled in the U.S. — they believe by the Turkish government.
Posted by: Fred || 07/21/2019 00:00 || Comments || Link || E-Mail|| [6509 views] Top|| File under: Sublime Porte
The Grand Turk
Turkey is prepared to reinvade Cyprus if needed: Erdogan
[ALMASDARNEWS] The Ottoman Turkish Armed Forces are prepared to reinvade Cyprus "if needed for the lives and security of Ottoman Turkish Cypriots," Ottoman Turkish President His Enormity, Sultan Recep Tayyip Erdogan the First

...Turkey's version of Mohammed Morsi but they voted him back in so they deserve him. It's a sin, a shame, and a felony to insult the president of Turkey. In Anatolia did Recep Bey a stately Presidential Palace decree, that has 1100 rooms. That's 968 more than in the White House, 400 more than in Versailles, and 325 more than Buckingham Palace, so you know who's really more important...
said on Saturday.


"And the oil...don't forget the oil"


"The entire world is watching our determination. No one should doubt that the heroic Ottoman Turkish army, which sees [Northern] Cyprus as its homeland, will not hesitate to take the same step it took 45 years ago if needed for the lives and security of the Ottoman Turkish Cypriots," state-run Anadolu News Agency quoted Erdogan as saying.

Erdogan's comments on the 45th anniversary of the Ottoman Turkish military's controversial invasion of northern Cyprus in 1974.


Posted by: Fred || 07/21/2019 00:00 || Comments || Link || E-Mail|| [6498 views] Top|| File under: Sublime Porte
Home Front: WoT
Ex-jihadist Tania Joya now fights to 'reprogram' extremists
Catching up with our girl, who we last saw back in January.

[Rudaw] Tania Joya, the ex-wife of a

big shot

for the Islamic State, speaks during an interview with AFP about her experience and Preventing Violent Extremism Training, at the National Press Club in Washington, D.C., July 19, 2019.

Tania Joya


...Bangladeshi-British former wife of the senior Westerner in ISIS. she was known as Joya Choudhury Tania before she and the kiddies left ISIS (and Islam) to settle with her former husband's parents in Dallas, spilling all she knew to the authorities. She gave a long interview back in January about the changes in her life, including her new marriage, baptizing her children as Christians, and celebrating the Jewish holidays with her friends at the local Reform synagogue...

has devoted her life to "reprogramming"

Death Eaters

and reintroducing them into society ‐ a process she understands well as a "former Islamic jihadist" herself.

Continued on Page 49
Posted by: trailing wife || 07/21/2019 00:36 || Comments || Link || E-Mail|| [6492 views] Top|| File under: Islamic State
India-Pakistan
Pence urges Pakistan to release professor accused of blasphemy
[DAWN] Days ahead of Prime Minister Imran Khan
... aka The Great Khan, who ain't the sharpest bulb on the national tree...
's July 21-24 visit to Washington, US Vice President Mike Pence urged Islamabad to free Junaid Hafeez, a university teacher arrested on blasphemy
...the act of insulting or showing contempt or lack of reverence to a deity, or sacred objects, or toward something considered sacred or inviolable. Some religions consider it to be a crime. In Pakistain you can commit blasphemy by looking cross-eyed at a Koran...
charges.

At a religious freedom summit in Washington on Thursday, Mr Pence highlighted the detention of religious dissidents in Eritrea


...is run by the People's Front for Democracy and Justice (PFDJ), with about the amounts of democracy and justice you'd expect from a party with that name. National elections have been periodically scheduled and cancelled; none have ever been held in the country. The president, Isaias Afewerki, has been in office since independence in 1993 and will probably die there of old age...


, Mauritania, Pakistain and Soddy Arabia


...a kingdom taking up the bulk of the Arabian peninsula. Its primary economic activity involves exporting oil and soaking Islamic rubes on the annual hajj pilgrimage. The country supports a large number of princes in whatcha might call princely splendor. When the oil runs out the rest of the world is going to kick sand in the Soddy national face...


. He also asked Saudi authorities to free Raif Badawi, a blogger jugged
Drop the gat, Rocky, or you're a dead 'un!
for 10 years in 2014 for allegedly insulting religious sentiments.

"In Pakistain, Professor Junaid Hafeez remains in solitary confinement on unsubstantiated charges of blasphemy," Mr Pence said in his address to the summit meeting attended by hundreds of delegates from across the globe. "And in Saudi Arabia, blogger Raif Badawi is still in prison for the alleged crime of "criticising Islam through electronic means."

Mr Pence said that "all four of these men have stood in defence of religious liberty, in the exercise of their faith, despite unimaginable pressure".

Assuring the prisoners that the American people stand with them, the US vice president said: "Today, the United States of America calls upon the governments of Eritrea, Mauritania, Pakistain, and Saudi Arabia to respect the rights of conscience of these men, and let these men go."

Mr Pence also criticised Myanmar, China, Iran

...a theocratic Shiite state divided among the Medes, the Persians, and the (Arab) Elamites. Formerly a fairly civilized nation ruled by a Shah, it became a victim of Islamic revolution in 1979. The nation is today noted for spontaneously taking over other countries' embassies, maintaining whorehouses run by clergymen, involvement in international drug trafficking, and financing sock puppet militias to extend the regime's influence. The word Iran is a cognate form of Aryan, the abbreviation IRGC is a cognate form of Stürmabteilung (or SA), the term Supreme Guide is a cognate form of either Shah or Führer or maybe both, and they hate Jews Zionists Jews. Their economy is based on the production of oil and vitriol...
and Venezuela for their alleged continued violation of human rights
...which are usually entirely different from personal liberty...
"We're also standing up for the persecuted Rohingya people in Burma," he said. "We cannot ignore the rise of

murderous Moslem

Buddhism against

Moslem

and Christian minorities that's taken place."
Posted by: Fred || 07/21/2019 00:00 || Comments || Link || E-Mail|| [6484 views] Top|| File under: Govt of Pakistan
Israel-Palestine-Jordan
Qatar delivers more cash to Gaza as part of truce understandings
[Jpost] Qatar

...an emirate on the east coast of the Arabian Peninsula. It sits on some really productive gas and oil deposits, which produces the highest per capita income in the world. They piss it all away on religion, financing the Moslem Brotherhood and several al-Qaeda affiliates. Home of nutbag holy manYusuf al-Qaradawi...
on Saturday delivered another cash grant to the Gazoo
...Hellhole adjunct to Israel and Egypt's Sinai Peninsula, inhabited by Gazooks. The place was acquired in the wake of the 1967 War and then presented to Paleostinian control in 2006 by Ariel Sharon, who had entered his dotage. It is currently ruled with an iron fist by Hamaswith about the living conditions you'd expect. It periodically attacks the Hated Zionist Entity whenever Iran needs a ruckus created or the hard boyz get bored, getting thumped by the IDF in return. The ruling turbans then wave the bloody shirt and holler loudly about oppression and disproportionate response...
Strip, paving the way for the distribution of payments to Paleostinian families, sources in the Gaza Strip said.
Continued on Page 49
Posted by: trailing wife || 07/21/2019 02:18 || Comments || Link || E-Mail|| [6546 views] Top|| File under: Hamas
Palestinians seeking to disengage economically from Israel
Go for it, guys, while we look forward to discovering how you miss the opportunity this time.

[Ynet] Aiming to end the reliance on Israel and counter the U.S. plan for the region, the Paleostinian prime minister is looking for trading partners and investment in Amman and Baghdad; 'The move is part of the Paleostinian development strategy for 2017-2020,' says PA official Abd al-Rahman.

Paleostinian leaders are spearheading a new effort to reduce their economic dependence on Israel by approaching Arab states for economic cooperation and agreements in a move meant to help counter the Trump Administration's so-called deal of the century peace project.

Over the past two weeks, a delegation headed by Prime Minister Mohammad Shtayyeh visited Iraq and Jordan, where senior Paleostinian officials discussed proposals for new economic understandings and emphasized the importance of "maintaining the priority of the Paleostinian cause among Arab states in order to unite efforts to end the Israeli occupation."

Azmy Abd al-Rahman, spokesperson for the Paleostinian Authority's Economy Ministry, told The Media Line that reducing dependence on Israel was the top priority of the ministry and the government.

"The move is part of the Paleostinian development strategy for 2017-2020," Abd al-Rahman said. "We are currently studying which Israeli products the Paleostinian market can dispense with."

He said that currently, 85 percent of Paleostinian exports go to Israel, while 60% of Paleostinian imports come from Israel.

"We follow a plan of gradual withdrawal (from trading with Israel) by steps," he said.
Posted by: trailing wife || 07/21/2019 02:18 || Comments || Link || E-Mail|| [6521 views] Top|| File under: Palestinian Authority
Syria-Lebanon-Iran
Pentagon sees high risk of 'unintended conflict' with Iran
[Washington Examiner] U.S. military officials see a high risk of "unintended conflict" with Iran due to rising tensions in the Persian Gulf, according to top Pentagon official.

"The potential for miscalculation is high," John Rood, the undersecretary of defense for policy, said at the Aspen Security Forum. "This kind of friction in a small waterway starts to increase the possibility of unintended conflict."

Iran seized a British-flagged oil tanker on Friday, the latest threat to international shipping in the vital Strait of Hormuz in a standoff that has intensified since early May, when President Trump tightened sanctions on the regime's oil industry and nuclear program.

"I do worry ‐ either through intention and misunderstanding our resolve, or, through an accident ‐ that we could see the Iranians take some step that would be very concerning," Rood added during a Saturday afternoon question-and-answer session. "That would be a grave mistake on their part that would be ‐ it's something that we are studiously trying to avoid."

Iranian forces surrounded a British tanker and boarded it from a helicopter one day after U.S. forces downed an Iranian drone that approached to "within a threatening range" of a Navy shipper. The boarding of the British tanker was an apparent reaction to last month's detention of an Iranian tanker that was reportedly delivering oil to Syria in violation of European Union sanctions.

"It raises very serious questions about the security of British shipping, and indeed international shipping, in the Strait of Hormuz," British Foreign Secretary Jeremy Hunt said Saturday.

Iran has targeted several oil tankers in the Persian Gulf since May, as Tehran and Washington jockey for leverage in advance of a prospective negotiation over Iran's nuclear program in the wake of Trump's exit from the 2015 nuclear deal.
Posted by: Besoeker || 07/21/2019 01:02 || Comments || Link || E-Mail|| [6523 views] Top|| File under: Govt of Iran
Hezbollah allegedly preparing for war with Israel after Syrian conflict
[ALMASDARNEWS] Hezbollah is allegedly preparing for war with Israel after taking part in the Syrian conflict for more than six years, the U.S. publication, The Daily Beast, reported on Friday.

According to the publication, Hezbollah has strengthened their forces along Israel's border with both

Leb

and Syria in preparation for an imminent war with the Jewish state.

"The sanctions now have us preparing for dealing with the Israeli front," an alleged Hezbollah Commander named Samir told the Daily Beast.

"Our wish before the war in Syria was to go and open a front in the Golan but [the Syrian Government] set a red line," he added.

Hezbollah played an integral part in the Syrian conflict as their forces helped the Syrian government retake several important border towns, including al-Qusayr, Yabroud, al-Zabadani, and Tal Kalakh.

In 2006, Hezbollah fought a month-long war against the Israeli Defense Forces (IDF) along the southern border of

Leb

.

Since then, both Hezbollah and Israel have traded attacks, with the latter launching most of their strikes against the Lebanese group inside Syria.

In a recent speech, Hezbollah's Secretary-General His Eminence Sayyed Hassan Nasrallah

The satrap of the Medes and the Persians in Leb...


announced that the Lebanese group had withdrawn some of its forces from Syria as the war itself has begun winding down.

This mentioned withdrawal by Sayyed Nasrallah is a rarity as Hezbollah does not often discuss their movements in public.

Furthermore, Hezbollah's media relations deny providing troop movements or military activity to any press agency.

Sayyed Nasrallah has also echoed these denials in his speeches, often pointing out that unless Hezbollah mentions their movements, they do not provide third parties with this information.


If they actually act on it, it should be a short, hard war with lots of pretty secondary explosions. Recall that Israel years ago mapped out the locations where Hezb'allah's missiles and munitions are stored, they've been building a wall along the border, and they recently filled Hezb'allah's cross-border tunnels with quick setting cement all the way back to where they surfaced in the villages.



Posted by: Fred || 07/21/2019 00:00 || Comments || Link || E-Mail|| [6499 views] Top|| File under: Hezbollah
Syria's S-300 system, Russian drones no threat to Israel
[ALMASDARNEWS] The Russian is using the progress made by Israel for its own drone production, the publication Svobodnaya Pressa reported this week.

According to the Russian publication, due to the military cooperation between Israel and Russia, the latter's drones and even their S-300 missile system are no threat to the Jewish state.

Last year there was an incident where Israel's aerial defense shot down a Russian-made drone over the Golan Heights. An analysis of the fragments showed that the drone was completely identical to a model used by the Israeli Air Force. "The only difference was that our apparatus had inscriptions in Cyrillic," the Russian news outlet observes.

"In the end, after two years the Russian army obtained the Forpost. One could say that it was the first effective Russian UAV, if it weren't an exact copy of the Israeli Searcher II. Moreover, even all of the components were imported from the Jewish state," the author writes, inferring that this poses a threat to Russia.

"And this is bad, if you take into account the fact that in the Syrian airspace between Russia and Israel there are many unresolved issues. The IDF regularly flies sorties and attacks our allies... And Iran, which is constantly losing its facilities, is already starting to look askance at the Kremlin. All of this impedes Moscow, and it is in the interests of Russia's leaders to use all available resources to restrict the Israeli Air Force in the sky over Syria. It is clear that Israeli technologies won't help here. The problem is that the specialists from Israel Aerospace Industries have studied the Forposts inside and out," the article remarks.


Posted by: Fred || 07/21/2019 00:00 || Comments || Link || E-Mail|| [6482 views] Top|| File under: Govt of Syria
First video of British tanker seized by Iran
[ALMASDARNEWS] Iran's Tasnim News Agency has uploaded a video of the detained UK oil tanker Stena Impero. The footage shows the vessel anchored out at open sea.

Earlier, Fars News Agency reported that all 23 crew members on the detained tanker were now at the port of Bandar Abbas and will remain aboard the vessel until the end of the investigation.


Iran's Islamic Revolutionary Guard Corps arrested a UK-flagged tanker, the Stena Impero, on Friday amid an accident involving the vessel and a fishing boat.

Posted by: Fred || 07/21/2019 00:00 || Comments || Link || E-Mail|| [6496 views] Top|| File under: Govt of Iran
Who's in the News
29
[untagged]
9
Taliban
6
Sublime Porte
3
Islamic State
3
Govt of Iran
2
Hamas
2
Govt of Syria
1
Moslem Colonists
1
Narcos
1
Palestinian Authority
1
Commies
1
Govt of Iran Proxies
1
Govt of Iraq
1
Govt of Pakistan
1
Hezbollah
Bookmark
E-Mail Me
The Classics
The O Club
Rantburg Store
The Bloids
The Never-ending Story
Thugburg
Gulf War I
The Way We Were
Bio
Merry-Go-Blog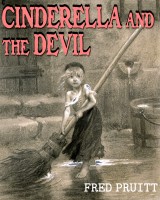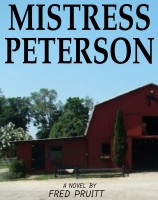 On Sale now!


A multi-volume chronology and reference guide set detailing three years of the Mexican Drug War between 2010 and 2012.

Rantburg.com and borderlandbeat.com correspondent and author Chris Covert presents his first non-fiction work detailing the drug and gang related violence in Mexico.

Chris gives us Mexican press dispatches of drug and gang war violence over three years, presented in a multi volume set intended to chronicle the death, violence and mayhem which has dominated Mexico for six years.
Click here for more information


Meet the Mods
In no particular order...


Steve White
Seafarious
Pappy
lotp
Scooter McGruder
john frum
tu3031
badanov
sherry
ryuge
GolfBravoUSMC
Bright Pebbles
trailing wife
Gloria
Fred
Besoeker
Glenmore
Frank G
3dc
Skidmark
Alaska Paul



Better than the average link...



Rantburg was assembled from recycled algorithms in the United States of America. No trees were destroyed in the production of this weblog. We did hurt some, though. Sorry.
3.233.217.106

Help keep the Burg running! Paypal: