-Short Attention Span Theater-
Man held for smelly feet
Police in the eastern Dutch city of Nijmegen have booked a man for his smelly feet, the Telegraaf newspaper reported on Thursday.

The 56-year-old turned up at a shelter for the homeless in the city near the German border and took his shoes off before putting his feet up.

The stench was so unbearable that staff asked him to put his shoes on again - a request the man refused to heed.

The police were called but the man refused to leave the centre. He was detained and taken to the local police station where the incident was booked.


Posted by: Captain America || 02/23/2006 17:37 || Comments || Link || E-Mail|| [299 views] Top|| File under:
Woman takes on polar bear to save 7-year-old
Lydia Angyiou's kids sure won't be giving her much trouble any more now that they've seen her wrestle a 700-pound polar bear.

Angyiou lives in Ivujivik, a village of 300 people on the shore of Hudson Bay in northern Quebec. One Wednesday evening earlier this month, Angyiou was walking near the village community center with her two sons when a group of children playing street hockey nearby started shouting and pointing frantically. Angyiou, 41, turned around and saw a polar bear sizing up her 7-year-old son.

She told the children to run and raced around to get between the bear and her son. Then she started kicking and punching the animal, according to police reports. In a flash, the bear swatted her in the face and she fell on her back. With the bear on top of her, Angyiou began kicking her legs in a bicycle motion. She was swatted once more and rolled over, but the bear moved toward her again.

Siqualuk Ainalik heard the commotion and came rushing over.
Seeing Angyiou wrestling with the bear, he ran to his brother's home, grabbed a rifle and headed back to the street. He fired a few warning shots. The sound diverted the bear's attention from Angyiou just long enough for him to aim and fire again. According to police, Ainalik fired four shots into the bear before it finally died.

With the help of some neighbors, Angyiou made it to the home of Nelson Conn, a constable with the Kativik Regional Police Force.

"She came in in a panic," Conn recalled. "She was obviously in shock. She was saying 'Bear. Bear.' I just took her over to our nursing station and I asked where and if the bear was dead. She said, 'Yes.' "

Remarkably, Angyiou suffered only a couple of scratches and a black eye. She and the local police have been fielding calls from across Canada ever since the incident first was reported last week in the Nunatsiaq News.

Meanwhile villagers still are marveling at her courage and there is talk of nominating her for a bravery medal. "I've been here 24 years and I've never seen this before," said Larry Hubert, a regional captain with the police force who arrived on the scene just after the bear was shot. "For sure, she saved the kids' lives."

Hubert has known Angyiou for 15 years and he can't believe she took on a bear. He said the bear measured eight feet in length and weighed at least 700 pounds.

Angyiou "is about five-foot nothing and 90 pounds on a wet day," Hubert said with a laugh. "She's pretty quiet. I'm surprised she went and did this. But I guess when your back is up against the wall, I guess we come up with super-human strength."

Ivujivik is Quebec's northernmost community, situated on a peninsula where the Hudson Bay meets the Hudson Strait. While polar bears roam the giant ice packs that float just off shore, Hubert said it's rare for them to wander into the village.

Posted by: DanNY || 02/23/2006 15:21 || Comments || Link || E-Mail|| [290 views] Top|| File under:
Can you "catch" obesity?
So, it's not my fault I'm fat, after all... besides, I'm not fat, I'm big-boned, dammit! Yeah, big-boned, that's the ticket...


Courtesy American Physiological Society
and World Science staff

There is a lot of good advice to help us avoid becoming fat, such as eat less and exercise. But if some researchers are right, you may soon be hearing a surprising new piece of advice: wash your hands.

There is growing evidence that some viruses may cause obesity, thus making obesity contagious, said Leah Whigham of the University of Wisconsin, Madison, lead researcher in a new study on the subject.

The idea isn't new, but it has been controversial among scientists, Whigham said. "It makes people feel more comfortable to think that obesity stems from lack of control," she remarked. "It's a big mental leap to think you can catch obesity."

Her study found that a human-infecting virus called AD-37 causes obesity in chickens. Previous studies had linked two three related viruses with obesity in animals or humans, the researchers added.

The study appears in the January issue of the American Journal of Physiology—Regulatory, Integrative and Comparative Physiology.

AD-37 and its kin are adenoviruses, members of a family of viruses that commonly cause upper respiratory tract infections including the common cold.

Whigham said more research is needed to find out if Ad-37 causes obesity in humans. One study was inconclusive, she said, because only a handful of people showed evidence of infection with Ad-37, not enough to draw any conclusions.

Researchers should now identify which, if any, viruses cause human obesity, she added. Further steps could be to devise a screening test to identify people who are infected, and to develop a vaccine.

"If Ad-36 is responsible for a significant portion of human obesity, the logical therapeutic intervention would be to develop a vaccine to prevent future infections," wrote Frank Greenway of Louisiana State University, Baton Rouge, in an editorial in the same issue of the journal. "One would want to ensure that all the [subtypes] of human adenoviruses responsible for human obesity were covered in the vaccine."

Whigham said there has long been evidence that factors other than poor diet or lack of exercise may be at work in an obesity epidemic that has affected many nations.

"The prevalence of obesity has doubled in adults in the United States in the last 30 years and has tripled in children," the study noted. "With the exception of infectious diseases, no other chronic disease in history has spread so rapidly," and the causes have not been clearly identified, she added.

Other diseases once thought to be the product of environmental factors are now known to stem from pathogens, she added. For example, ulcers were once thought to be the result of stress, but researchers eventually implicated H. pylori bacteria as a cause.

"The nearly simultaneous increase in the prevalence of obesity in most countries of the world is difficult to explain by changes in food intake and exercise alone, and suggest that adenoviruses could have contributed," the researchers wrote in the study. "The role of adenoviruses in the worldwide epidemic of obesity is a critical question that demands additional research."

The theory that viruses could play a part in obesity began a few decades ago, the researchers said. That was when Nikhil Dhurandhar, now at Louisiana State University, noticed that chickens in India infected with the avian adenovirus SMAM-1 had significantly more fat than non-infected chickens.

Since then, Ad-36 has been found to be more prevalent in obese humans, Whigham and colleagues noted.

In the new study, the team worked to determine which adenoviruses might be associated with obesity in chickens. The animals were separated into four groups, each of which was exposed to one of three adenoviruses, or no virus.

Chickens inoculated with Ad-37 had significantly more fat compared with the other three groups, which included those infected with Ad-2 or Ad-31, the researchers found.
Posted by: anonymous5089 || 02/23/2006 14:20 || Comments || Link || E-Mail|| [269 views] Top|| File under:
Rats understand cause and effect(tm), researchers find
Rats may understand cause and effect, contrary to widespread belief among scientists, a study has found.

It's well known that animals can quickly learn that events are connected in some way. They can learn, for instance, that one event usually follows another. But creatures aren't generally thought to reason that the second event could happen because of the first.

But that assumption may be wrong, according to the researchers who conducted the study.

The scientists, Aaron Blaisdell of the University of California-Los Angeles and colleagues, repeatedly showed rats a light followed by a tone.

Then, if the tone was played alone, the rodents started to behave as though the light must also have gone on. But when rats produced the tone themselves—by pressing a lever—they didn't act as though the light must have flashed, the researchers reported.

The rats' reasoning was like our ability to understand that it hasn't just rained when we see a wet lawn we just watered with a hose, according to the scientists.

They said they could ascertain the rats' reasoning processes to some extent because when the light flashed, the rats were also given some food along with the sound. The rats learned to start looking for food after the light was flashed. But they didn't do this as much when they themselves had set off the tone.

"A number of researchers have recently concluded that causal reasoning is a faculty that divides humans from animals," the researchers wrote in the Feb. 17 issue of the research journal Science, where they reported their findings. "The present results cast doubt on that conclusion."

The rats might not understand the detailed physical mechanisms underlying cause and effect, Blaisdell and colleagues added. Nonetheless, they argued, the rodents show a key component of causal reasoning: they "grasp the relationship between seeing and doing," and how these influence events differently.
Posted by: anonymous5089 || 02/23/2006 14:16 || Comments || Link || E-Mail|| [286 views] Top|| File under:
Arabia
Kuwaiti PM sends condolences on death of Saudi princeling
His Highness Prime Minister Sheikh Nasser Mohammed Al-Ahmad Al-Jaber Al-Sabah sent Thursday a cable of condolences to the Custodian of the Two Holy Mosques of Saudi Arabia King Abdullah bin Abdulaziz Al-Saud and the Deputy Prime Minister, Defense and Aviation Minister and Inspector General Prince Sultan bin Abdulaziz Al-Saud on the demise of Prince Fahad bin Abdullah bin Saud bin Nasser Al-Farhan Al-Saud.

Posted by: Seafarious || 02/23/2006 09:12 || Comments || Link || E-Mail|| [293 views] Top|| File under:
Caribbean-Latin America
Preval Says Aristide Can Return to Haiti
Another decade down the drain.

PORT-AU-PRINCE, Haiti (AP) - Haiti's president-elect said Wednesday that the nation's constitution permits the return of ousted President Jean-Bertrand Aristide, but Rene Preval declined to say whether he would welcome home his exiled former mentor.

Preval, a 63-year-old agronomist, said Aristide could not be barred from returning to the volatile Caribbean nation two years after he was toppled in a bloody revolt. ``My position is simple on President Aristide and any other citizen who wants to come to Haiti,'' Preval said in his first news conference since he was declared the winner of the Feb. 7 election. ``Article 41 of the Haitian Constitution says that no Haitian needs a visa to enter or leave the country.''

The United States said Wednesday that Arisitide's return would serve no useful purpose, with State Department spokesman Adam Ereli saying: ``Aristide is from the past. We're looking to the future.''

Aristide said Wednesday he wants to return from exile in South Africa, but that the timing of his arrival in Haiti would be up to ``my president'' and other leaders. ``The date of my return will emerge from consultations'' among Preval, the United Nations, the Caribbean Community and his host, the South African government, the ousted leader said in an interview with international news agencies.

Asked if he had spoken to Preval, Aristide said, ``It's a private issue.''

It remains unclear if Aristide could return without consequences. Officials with Haiti's interim government have said Aristide and every other person in Haiti could be charged with corruption and other crimes, though no indictments have been issued against him.

Preval said his government would have two main priorities during his five-year term: rebuilding Haiti's gutted and corruption-prone civil institutions, and improving security to attract private investment and jobs. ``I talked to a lot of people during my campaign, and almost everyone told me they don't have work,'' Preval said. ``It is the private sector that must invest, but it is the state that has to create a stable environment.''

The president-elect stopped short of saying whether he would offer amnesty to heavily armed gangs - some with alleged ties to Aristide - that have been blamed for a wave of kidnappings that helped delay the elections.
Posted by: Steve White || 02/23/2006 00:00 || Comments || Link || E-Mail|| [419 views] Top|| File under:
China-Japan-Koreas
Japanese Red Army Founder Gets 20 Years
Never forget. lotp points us to another article from the BBC.
TOKYO (AP) - A Tokyo court convicted and sentenced a founder of the Japanese Red Army terrorist group on Thursday to 20 years in prison for kidnapping and attempted murder in a 1974 attack on the French Embassy in the Hague, court officials said.

The Tokyo District Court found Fusako Shigenobu, 60, guilty of kidnapping and confinement, as well as attempted murder in the 1974 case, court spokesman Tomoyuki Kushida said. Shigenobu was also convicted of passport law violations. Shigenobu was arrested in western Japan in November 2000 after more than 25 years on the run, most of it in the Middle East. She had pleaded innocent to the serious charges against her.

The Japanese Red Army, a violent ultra-leftist group sympathetic to Palestinian causes, was formed by Shigenobu in 1971. Its stated goal was to overthrow the Japanese government and monarchy and help foment world revolution. It took responsibility for several international attacks in the 1970s, including the takeover of the U.S. Consulate in Kuala Lumpur, Malaysia in 1975. It staged an attack on the French embassy in The Hague in 1974, in which the French ambassador and 10 other staff were taken hostage in a bid to free militants in France. The group is also suspected in the 1972 machine-gun and grenade assault on the international airport outside Tel Aviv, Israel, that killed 24 people. Shigenobu's husband died in the cross-fire.


Good. He's had 30 years plus with Himmler.

Shigenobu has expressed regret for the deaths but defended the attack, which was carried out in co-operation with the militant Popular Front for the Liberation of Palestine.

Following her arrest in Japan, Shigenobu declared her group disbanded in 2001. Another key member is serving his life sentence in the case, with a third still trial at the Tokyo District Court. The fourth, Junzo Okudaira, remains at large.
Posted by: Steve White || 02/23/2006 00:00 || Comments || Link || E-Mail|| [299 views] Top|| File under:
Home Front: Politix
Student Shouts "Remember Chappaquiddick" to Teddy
BROCKTON — A student who shouted "Remember Chappaquiddick!" during an appearance by Sen. Edward M. Kennedy at Massasoit Community College was questioned by campus police but will not be disciplined as he had feared.

"There is no disciplinary action planned against the student," Dick Cronin, Massasoit spokesman, said this morning. "The student was spoken to by campus police. That's the end of the matter."

Paul Trost, 20, of Foxboro said he was upset by the glowing introduction of Kennedy by U.S. Rep. Stephen Lynch, D-Mass., during their appearance at the school's Brockton campus on Tuesday.

He yelled the reference to Chappaquiddick at the beginning of Kennedy's speech, which focused on cuts in federal aid to college students and other Bush administration policies. Kennedy is running for his eighth full term in office.

"My goal was to make people aware of what he did," Trost said, referring to the 1969 accident on Martha's Vineyard that claimed the life of a passenger in a car Kennedy was driving.

Kennedy did not respond to Trost's shout, but Trost said that many in the crowd gasped and then he walked out of the student center where they had gathered.

Trost said a campus police officer spoke to him outside and he saw some state police troopers, who typically accompany Kennedy for security, go outside.

Trost, who is studying liberal arts, said he was told by campus police that he could face expulsion. "Campus police said it's an arrest-able offense for disturbing a public assembly," Trost said.

Trost said today he was relieved there will be no disciplinary action. He added, "I have a right to voice my opinion and I should be allowed to say what I want without fear of reprisal."

Trost said a teacher who overheard him talking to another student about the incident called him "ignorant."

In 1969, Kennedy left a party and was driving a car that went off a bridge on Chappaquiddick Island on Martha's Vineyard. His passenger, Capitol Hill secretary Mary Jo Kopechne, died after the car landed in the water. At the time, Kennedy said he tried to rescue Kopechne but was unsuccessful and swam to shore. The accident was not reported until eight hours later. Kennedy said he was exhausted and in shock.

Kennedy entered a plea of guilty to a charge of leaving the scene of an accident after causing injury. He received a sentence of two months in jail, which was suspended. A grand jury later reopened the investigation but did not return an indictment.

"He told me he was tired of listening to hypocrisy," Edward Trost, Paul's father, said today about the heckling at Massasoit.
Posted by: Captain America || 02/23/2006 17:24 || Comments || Link || E-Mail|| [479 views] Top|| File under:
Dem Pol pushes bill: Cops may only shoot to wound, not kill
Makes a lotta sense. Especially in NYC...


ALBANY - Sen. David Paterson is pushing a bill that would require cops to shoot to wound, rather than using deadly force - drawing outrage from officers. The bill also would create a new provision for second-degree manslaughter that would be reserved specifically for an officer who "uses more than the minimal amount necessary" to stop a crime suspect.


...and who makes that call?


Paterson, who is on Eliot Spitzer's ticket as lieutenant governor, has reintroduced the bill twice since first sponsoring it in 2001, refusing to let it die. In a memo urging its passage, Paterson wrote: "There is no justification for terminating another's life when a less extreme measure may accomplish the same objective."
Why, thank you, Mr. Sanctimonious! Let's hope someone doesn't have a gun to your head some day and the ESU cops remember this quote. We'll see what you think then...
Current law gives cops a wide berth to use deadly force when a suspect presents a danger to another person's life. Paterson (D-Harlem) wrote that a police officer, under his legislation, "would have to try to shoot a suspect in the arm or the leg."


You know? Like "The Lone Ranger"! He used to do it all the time...


"This bill shows absolutely no understanding of just how difficult it is for a police officer when they get into situations requiring the use of deadly force," John Grebert, director of the New York State Association of Chiefs of Police, told the Daily News.
That's why he's a politician. But feel free to fire away with an antitank gun if you catch someone breaking into his house...
His sentiment was echoed by Dan DeFedericis, president of the New York State Troopers PBA, who said: "We are definitely opposed to this bill ... and we strongly believe it could endanger the lives of police officers and innocent civilians."
While Spitzer already has the endorsement of the New York City Patrolmen's Benevolent Association, that group's Albany lobbyist, John Poklemba, said, "This bill is very ill conceived. I can't imagine any police agencies not being opposed to it."


...and I must call Eliot and ask him why he has a friggin idiot on the ticket.


Paterson told The News last night that his bill would safeguard the public. He explained that he wrote the bill in response to the acquittal of four NYPD officers charged in the 1999 shooting death of the unarmed Amadou Diallo in the Bronx."Many people were surprised the officers weren't guilty of something, criminally negligent homicide or something that involved some negligence," he said. "I thought I was writing the bill that really mirrored what the department rules are."


That shows how "in touch" this guy is...


A Spitzer spokesman declined to comment.
We'll get right back to you on that....
Posted by: Psychic Friends Hotline || 02/23/2006 11:38 || Comments || Link || E-Mail|| [418 views] Top|| File under:
Poll: Dhimmidonk Obstructionist Policies Bad Politics
Democrat voters low on enthusiasm
Democrats, after 11 years as the minority party in Congress, still can't get it right with their own voters, a poll shows.

By objecting to virtually every initiative and proposal of the Bush administration and congressional Republican majority, Democrats are undermining their party's chances of regaining the majority this fall, the John Zogby poll of 1,039 likely voters suggests.

While House Minority Leader Nancy Pelosi of California, Senate Minority Leader Harry Reid of Nevada and other visible Democrats in Washington pick fights with Republicans, the poll shows that 58 percent of rank-and-file Democratic voters say their leaders should "accept their lower position in Congress and work together with Republicans to craft the best legislation possible."

Only 6 percent of Democratic respondents say the No. 1 goal for their party's lawmakers in Congress should be to bury Republican bills.

The poll suggests that many Democratic voters accept their party's minority status. Nearly a quarter of Democrats -- 23 percent -- say Republicans do a better job running Congress.

"Democrats nationwide now seem to be adopting this minority-status mind-set," says Fritz Wenzel, Zogby International spokesman. "Democrats are tired of the warring and bitter partisanship that goes on inside the Washington Beltway."

The Democratic National Committee disputes that interpretation. "The poll reconfirms what Americans have been saying for months: Under Republican leadership, America is headed in the wrong direction," said DNC communications director Karen Finney. "The truth is, a lot of Democrats know that Republicans aren't doing a good job running Congress, and a strong majority have faith in Democratic leadership and ideas."

The Zogby survey also finds that 29 percent of Republican voters deem their party's leadership in Congress a "failure because it has passed legislation that has caused massive increases in federal spending and has not made meaningful progress on issues important to the rank-and-file Republicans."

"Republicans have lost a third of their support in their own ranks," Mr. Wenzel said. "Respondents who identify themselves as 'conservative' or 'very conservative' are leading the way in unhappiness over the growth in government since 2001 and the ballooning federal spending and budget deficits."

Republicans in competitive races who are looking to hold on to their elected offices can take comfort in the poll's finding that 61 percent of Republican voters think the Republican-led Congress "has passed much legislation during the past 11 years that has reflected Republican values."

The Zogby poll indicates that Democratic voters are less enthusiastic about their party's representation of their interests and values in Washington. About 55 percent said congressional Democrats did a good job on that score, and 43 percent said they did not.

The poll's margin error was 5.1 percentage points for the Democratic and Republican subgroups sampled.
Posted by: .com || 02/23/2006 05:15 || Comments || Link || E-Mail|| [276 views] Top|| File under:
International-UN-NGOs
Bolton Hardwood Diplomacy - Security Council & basketball
(H/T NRO Corner


NEW YORK --It was a night for the U.N. Security Council to forget scandals, global conflicts and divisive debates and watch cheerleaders, tumbling acrobats, a lopsided basketball game -- and even catch a glimpse of Woody Allen.

At the invitation of U.S. Ambassador John Bolton, council members headed to Madison Square Garden on Wednesday to watch the New York Knicks get trounced 103-83 by the Miami Heat, their 17th loss in the last 19 games.

"It was a fun game despite the outcome, and I think it gave the ambassadors a real view of what happens in everyday America and gets them out of their bubble," said Bolton, who holds the Security Council's monthlong rotating presidency. "I can't think of an event that's both more international ... but more American as well."

To get in the spirit but maintain his neutrality, National Basketball Association Commissioner David Stern handed out red NBA caps to the ambassadors.

"We think that basketball is the international language," Stern said. "It's a sport that was invented in America, but it travels the world. It's been an Olympic sport since 1936, and we have worked with many of the countries here."

Ambassador Kenzo Oshima of Japan, where the sporting passion is baseball, said he had watched basketball on television but was very excited at seeing "the real thing on the ground."

"I enjoyed it very much," he said. "But the closest the Knicks came was 10 points behind -- bad night for New York."

But Russia's Ambassador Andrey Denisov was thrilled about Miami's victory; he's a fan of the team, and especially its star, Shaquille O'Neal. He said he had long been trying to make time for a basketball game.

Danish envoy Ellen Margrethe Loj, the only woman on the 15-member council, arrived saying, "I don't know a thing about basketball." She got a crash course from former NBA player Mike Bantom -- now the NBA's senior vice president for player development -- who watched part of the game with her.

The experience was no first for China's deputy U.N. Ambassador Zhang Yishan. It was in Madison Square Garden that he saw his first basketball game over 30 years ago -- soon after communist China took over the Security Council seat from Taiwan in 1971.

"We have some minutes of being ordinary people," Zhang said. "Forget about the security, forget about the peace, you just enjoy yourself."

The diplomats later attended a VIP dinner where Woody Allen and his wife Soon-Yi Previn were at one table.

"Am I in any danger?" the film director quipped when asked if he knew he was sharing the room with the Security Council.

Did he want to meet Bolton or any of the other council ambassadors?

"No, I'm not a very social person," Allen said.
Posted by: Sherry || 02/23/2006 10:46 || Comments || Link || E-Mail|| [287 views] Top|| File under:
2 more moons for Pluto
Pluto, the most distant recognised planet of the Solar System, has two tiny satellites in addition to Charon, the moon which was discovered in 1978. US astronomers used the orbiting Hubble telescope to spot the moonlets, which have been labelled S/2005 P1 and and S/2005 P2 until formal names are approved after the International Astronomical Union (IAU) vets the find. P1 and P2 appear to measure between 48 kilometers and 165 kms across and take 38 and 25 days respectively to orbit Pluto, according to their paper, published on Thursday in Nature, the weekly British science journal. Pluto, discovered in 1930 by the American astronomer Clyde Tombaugh, is the outermost of the acknowledged planets, although a new contender for that title emerged last year in the form of an object called 2003 UB313.


"Look, honey! All the moons are out tonight!"
"Goddamn! It's cold! What's the thermometer say?"
"340 below zero."
"Let's go inside."
Posted by: Fred || 02/23/2006 00:00 || Comments || Link || E-Mail|| [400 views] Top|| File under:
Southeast Asia
Rain Dampens Hopes of Finding More Survivors in Philippine Landslide
Another downpour forced an international rescue effort to suspend the search for the mud-covered elementary school here last night, further eroding hopes of finding any life under 35 meters of wet muck. Officials said they were worried that conditions were too dangerous, with a number of holes that have been dug in the unstable mud collapsing. US Marines brought in a two-ton drill, capable of digging 60 meters deep to clear rocks and debris, that they rented out to help in the search, but it went unused when no one could find the poles needed to brace it.
Posted by: Fred || 02/23/2006 00:00 || Comments || Link || E-Mail|| [258 views] Top|| File under:
Home Front: Culture Wars
Protests over immigration bill
Hempstead rally decries House-passed bill co-sponsored by
Rep. Peter King as an "un-American" law
Joining protests that have spread around the country, nearly 100 immigrants, advocates, union leaders and politicians gathered outside Hempstead Town Hall yesterday to denounce what they called the harshest piece of anti-immigrant legislation in decades.

They said the proposed legislation, co-sponsored by Rep. Peter King (R-Seaford), would turn undocumented immigrants into felons, send church workers and others who assist them to jail, and erect a 698-mile fence along the U.S.-Mexico border.

"We're here on George Washington's birthday to demonstrate our moral outrage against this un-American bill," said Luis Valenzuela, executive director of the Long Island Immigrant Alliance, an immigrant advocacy group. "Our founding father would be turning over in his grave if he knew what was happening."

Supporters call the 257-page bill a reasonable step to attack an out-of-control problem that has led to an estimated 11 million undocumented immigrants -- including about 100,000 on Long Island.

The bill, filed by Rep. James Sensenbrenner (R-Wis.), passed the House in December by a 239-182 vote and is expected to be debated in the Senate in coming weeks. King has said it would allow, for instance, Pentagon technology to be used for border enforcement and permit "deputizing" local police as immigration agents.

He denies it would lead to jail for church workers or others who assist or hire undocumented immigrants, saying similar laws have been on the books for decades and are aimed at people such as smugglers. Still, he has said he is willing to retool that part of the bill.

"It's the strongest, most comprehensive enforcement bill we have seen in a generation or more," said Steven Camarota of the Center for Immigration Studies, a Washington-based think tank that favors stricter limits on immigration. "It goes about 70 percent of the way to getting us to actually enforcing the law, if it were ever implemented."

But the protesters, who included Hempstead Village Deputy Mayor Henry Conyers, said the bill would do nothing to reduce illegal immigration and that it was merely red meat being thrown to anti-immigrant sectors. They also disputed King's contention it would not open church workers and others to prosecution. Some carried signs saying, "My grandmother is not a criminal" and "We are a country of immigrants."

"This will just push people deeper into the shadows," said Edison Severino of the Manhattan-based Local 78 of the Asbestos, Lead and Hazardous Waste Laborers. He added that "I would be a criminal for having members [of the union] who are undocumented. If you have a maid in your house or someone who takes care of your children who happens to be an undocumented immigrant, you'd be a criminal, too."

Protesters said the root of the problem is that the United States labor market requires 500,000 low-skilled immigrant workers a year but provides only 5,000 visas for them. King has said he is not opposed to reconsidering the visa system but believes border enforcement must come first.

The bill is provoking street protests among immigrants and activists from Boston to Miami to California. In Philadelphia, some restaurant workers stayed home on Valentine's Day. The same day, the foreign ministers of Mexico, Colombia, Panama and El Salvador flew to Washington to meet with Secretary of State Condoleezza Rice and voice alarm over the bill.


The 70% figure is interesting, though we'd rather see 100% compliance, of course. Paraphrasing FrankG - if they're squealing, then we must be doing it right... or at least close enough for Govt work.
Posted by: .com || 02/23/2006 05:04 || Comments || Link || E-Mail|| [282 views] Top|| File under:
Who's in the News
102
[untagged]
Bookmark
E-Mail Me
The Classics
The O Club
Rantburg Store
The Bloids
The Never-ending Story
Thugburg
Gulf War I
The Way We Were
Bio
Merry-Go-Blog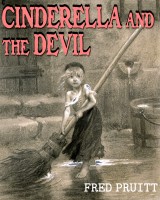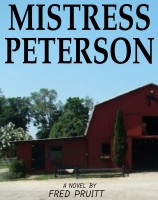 On Sale now!


A multi-volume chronology and reference guide set detailing three years of the Mexican Drug War between 2010 and 2012.

Rantburg.com and borderlandbeat.com correspondent and author Chris Covert presents his first non-fiction work detailing the drug and gang related violence in Mexico.

Chris gives us Mexican press dispatches of drug and gang war violence over three years, presented in a multi volume set intended to chronicle the death, violence and mayhem which has dominated Mexico for six years.
Click here for more information


Meet the Mods
In no particular order...


Steve White
Seafarious
Pappy
lotp
Scooter McGruder
john frum
tu3031
badanov
sherry
ryuge
GolfBravoUSMC
Bright Pebbles
trailing wife
Gloria
Fred
Besoeker
Glenmore
Frank G
3dc
Skidmark
Alaska Paul



Better than the average link...



Rantburg was assembled from recycled algorithms in the United States of America. No trees were destroyed in the production of this weblog. We did hurt some, though. Sorry.
3.237.254.197