-Short Attention Span Theater-
Senator (burp) Kennedy Bestows "Profile in Courage" Award to Murtha
I don't believe President Kennedy would have been pleased.



Rep. John Murtha (news, bio, voting record), a Vietnam veteran who has denounced the war in Iraq, was named a recipient of the John F. Kennedy Profile in Courage Award on Thursday.

Alberto Mora, a former Navy general counsel who warned Pentagon officials that U.S. policies dealing with terror detainees could invite abuse, also will receive the award from the John Fitzgerald Kennedy Library Foundation.

Murtha, a Pennsylvania Democrat, was recognized "for the difficult and courageous decision of conscience he made in November 2005, when he reversed his support for the Iraq war and called for the withdrawal of U.S. troops from the conflict," the foundation said in a statement.

Mora was honored for "waging a 2 1/2-year behind-the-scenes battle with Pentagon brass and civilian leaders over U.S. military policy regarding the treatment of detainees held by the United States as part of the war on terror," the foundation said.

The award, created in 1989 and named for Kennedy's Pulitzer Prize-winning book, is presented annually to public servants who have withstood strong opposition while fighting for their beliefs.

Sen. Edward M. Kennedy (news, bio, voting record) and Caroline Kennedy, the late president's daughter, will present the awards May 22 at the library.

Murtha and Mora "exemplify the kind of courage my father admired most," Caroline Kennedy said in a statement.

Past recipients include President Ford, Ukraine President Viktor Yushchenko and Sens. John McCain and Russell Feingold.


Posted by: Captain America || 03/09/2006 17:17 || Comments || Link || E-Mail|| [6471 views] Top|| File under:
Elephant Smackdown
WACO, Texas — A 25-year-old woman climbed past barriers and into an elephant's zoo exhibit, then crawled out with minor injuries after the 6,000-pound animal smacked her with its trunk.

Proving not all idiots are men

"That's how an elephant reacts to something they would perceive as a threat," said Cameron Park Zoo director Jim Fleshman.


Ummm, I think preceived threats are the stuff you find stuck between elephant toes

After saying she wanted to play with the elephant, the woman climbed over a 3-feet-high wood-and-wire fence, scaled an 8-foot-tall artificial rock structure and bypassed an electric wire before jumping into the exhibit Thursday afternoon, Fleshman said. A moat extends around most of the exhibit.

So, a lawsuit against the zoo for not doing enough to keep her out is not going to fly?

After the woman got out, fire and emergency crews took her to a hospital with minor injuries, including scrapes on her side and arm. Waco Fire Capt. Greg Kistler said the woman, whose name was not released, was visiting the zoo with a child and another woman.

The exhibit contains two female African elephants that have been at the zoo at least nine years. Only one of the elephants struck the woman.

"SMACK! Get outta my face, human bitch!"

Both animals were stressed after the incident and were moved to a private area for part of the afternoon, and one didn't want to return to the exhibit even later in the day. But both were back for visitors to see Friday, Fleshman said. "They're not used to somebody being in their space," he said.
Posted by: Steve || 03/09/2006 14:34 || Comments || Link || E-Mail|| [6479 views] Top|| File under:
Russian pensioner set to take bonk mags to the grave
Gives a whole new meaning to the rigor mortis stiffness...
In case he gets buried alive?
By Chris Williams

A pensioner with a dicky ticker has made plans to be buried with his collection of top-shelf filth, Russian daily newspaper Utro has reported.

After a heart attack scare, 65-year-old Vladimir Villisov decided he could not bear to part with his cherished jazz hoard, even in the afterlife. The Mramorskoe man had a customised coffin made to house it, together with his rotting carcass.

He explained: "The girls in those magazines have been my companions for years, and I want them to accompany me to the next life."

The report gets slightly creepier as Mr Villisov, unmarried, reveals he sometimes lies in the red-satin-lined coffin to - ahem - read his antique Soviet smut. ®
Posted by: anonymous5089 || 03/09/2006 11:45 || Comments || Link || E-Mail|| [6474 views] Top|| File under:
Seafood Resturants To Provide Combs.
Fancy a hairy lobster?

Divers have discovered a new crustacean in the South Pacific which resembles a lobster and is covered with what looks like silky, blonde fur, French researchers say. Scientists said the animal, which they named Kiwa hirsuta, was so distinct from other species that they created a new family and genus for it.

A team of American-led divers found the animal in waters 2300 metres deep at a site 1500 kilometres south of Easter Island last year, according to Michel Segonzac of the French Institute for Sea Exploration. The new crustacean is described in the journal of the National Museum of Natural History in Paris.

The animal is white and 15 centimetres long - about the size of a salad plate. In what Segonzac described as a "surprising characteristic," the animal's pincers are covered with sinuous, hair-like strands. It's also blind. The researchers found it had only "the vestige of a membrane" in the place of eyes, Segonzac said.

The researchers said that while legions of new ocean species are discovered each year, it is quite rare to find one that merits a new family. The family was named Kiwaida, from Kiwa, the goddess of crustaceans in Polynesian mythology.

The diving expedition was organised by Robert Vrijenhoek of the Monterey Bay Aquarium Research Institute in California.


Once past hair, you've got it LICKED!
Posted by: Besoeker || 03/09/2006 07:56 || Comments || Link || E-Mail|| [6476 views] Top|| File under:
Caribbean-Latin America
Venezuelan Congress Approves New Flag
CARACAS, Venezuela -- President Hugo Chavez has pulled Venezuela steadily to the left, and now he's even got the horse on the national flag running that way toward his favorite hammer and sickle emblem.

Venezuela's puppet solidly pro-Chavez National Assembly gave final approval Tuesday to changes in the flag proposed by the socialist president: an eighth star and a turnabout of the horse that until now has galloped to the right. The move clears the way for Chavez to unfurl the new national banner on Flag Day on Sunday.

The changed direction for the horse in the coat of arms, which appears in the official flag's upper left corner, is a not-so-subtle metaphor for Chavez's politics. The president has acknowledged the political symbolism only vaguely but has said the horse looked odd running to the right while craning its neck back the opposite direction. He says historical drawings show the national image was intended to have a horse that "trotted freely to the left."

The congress initially approved the new flag design in January, and the latest vote confirmed the move. Venezuela's yellow, blue and red flag has had seven stars since 1863, representing the original seven provinces that rose up against Spain.

Chavez suggested the eighth star to represent the early 19th-century eastern province of Guayana, which was initially loyal to Spain but then joined an independent Venezuela. South American independence hero Simon Bolivar once proposed a flag with eight stars in 1817, and it was used for several years. Chavez has called the eighth star the "Bolivarian star" -- like his "Bolivarian Revolution," which he says is leading the oil-producing country toward socialism.

Chavez's critics call the changes a waste of money for a political whim.
Posted by: DanNY || 03/09/2006 00:00 || Comments || Link || E-Mail|| [6474 views] Top|| File under:
Europe
Britain and France Build Robocarrier
March 9, 2006: Britain and France finally signed the deal to build three new aircraft carriers. This followed several years of negotiations. What's surprising about all this is not the large size of the carriers (about 58,000 tons, the largest ships ever for both navies), or the unique cooperation (two of the carriers are British, one is French, and both nations will cooperate on design and construction, with the Brits taking the lead.) No, what is amazing about all this is the aggressive plans for automation. These "Queen Elizabeth" class carriers are planning on having a ships crew of 800 (or less) and an air wing complement of 600 personnel. Currently, you need a ship crew of about 2,000 for a carrier that size. The reduction in size of the air wing personnel is even more aggressive.

These carriers are going to cost about $4 billion each, and are to be in use for half a century (including several refits and refurbs). But the biggest cost will be personnel. Currently, it costs the U.S. Navy a bit over $100,000 per sailor per year. Do the math ($7 billion in crew costs over the life of each carrier.) So the smaller the crew, the greater the savings, and the more you can spend on upgrading the ship, buying new aircraft and the like.

The carriers will haul 34-45 aircraft and helicopters and be able to handle about 110 flight operations every 24 hours. That's with current aircraft. The F-35B will be the primary warplane on the British carriers. But it's also likely that many, or all, of the next generation of aircraft on these ships will be robotic. But first, the ship has to be equipped with an unprecedented degree of automation. While 250,000 ton oil tankers can operate with a crew of under 40, all those large vessels do is move their cargo from place to place. An aircraft carrier must fight, and find the enemy, and do a lot of other stuff. The new class of 100,000 ton American CVN-21 carriers are trying to get their ship crew down from 4,000 to 2,500.

Warships have a lot of unique functions, like damage control, and manning many systems for high alert, and combat, situations. Some crew reduction ideas are pretty obvious, like installing conveyers to help move supplies when ships are replenished at sea, or even when in port. Many maintenance tasks can be eliminated by using materials that require less effort to keep clean, and are just as safe as those used in the past. It's also been noted that many maintenance tasks can be left for civilians to do when the ship is in port. Most navies has also not kept up on automation. There is still a tendency to have sailors "standing watch" to oversee equipment that, with the addition of some sensors, can be monitored from a central location. If there is a problem, a repair team can be sent. But in the meantime, thousands of man hours a week are saved, and another few dozen sailors are not needed. Another angle is removing a lot of administrative jobs from the ship altogether. All warships are connected, via satellite, to military networks. So many sailors can stay ashore, and do their work without ever going near the ship. Some sailors have long noted that their administrative jobs aboard a carrier rarely brought them in touch with the people they were serving. Carriers have phones and email. Why use it aboard ship when you can use it from some (much cheaper) shore location? Moreover, many of these admin jobs can be done, more cheaply, by civilians.

But the new British/French carriers aim to take warship automation into uncharted territory. This should be interesting, and it is certainly bold and daring. All three carriers are expected to be in service by the middle of the next decade. Just in time for the centennial of the First World War. Hmmm, that's ominous.
Posted by: Steve || 03/09/2006 09:57 || Comments || Link || E-Mail|| [6474 views] Top|| File under:
Bird flu found in Helmut Kohl weasel-like mammal in Germany
BERLIN (Reuters) - German authorities have identified a marten infected with H5N1 bird flu, the second species of mammal to be found with the virus in the country, the Friedrich Loeffler Institute said on Thursday. The discovery of the virus in the marten, a weasel-like creature, came days after three domestic cats were found to have the highly pathogenic strain of the disease in Germany.

The institute said it was the first time a marten or similar creature had been identified with the disease but the discovery did not mean the nature of the threat had changed. "Although another type of mammal has been affected, the basic assessment of the infection situation remains unchanged," said Thomas Mettenleiter, director of the institute which coordinates research and information on the bird flu infection.

"Remain calm, all (cough) is (cough) well!"

The World Health Organization has said the spreading of the virus to a cat probably does not increase the risk to humans but some experts have said cat-to-human transmission cannot be ruled out. The marten was caught alive on the northern island of Ruegen, where the cats and most of the birds infected with the disease in Germany have been found. It was later put down.
Posted by: Steve || 03/09/2006 09:27 || Comments || Link || E-Mail|| [6474 views] Top|| File under:
France demands EU approach to toxic warships
France has demanded that the EU set up a working group to study ways to deal with ageing warships, after the French government last month had to bring home an asbestos-lined retired aircraft carrier on its way to be junked in India.

Meeting with her European counterparts in Innsbruck in Austria, French defence minister Michele Alliot-Marie on Tuesday (7 March) said that the issue of outdated equipment was posing a problem throughout the world, writes Le Monde.

As a first step, the proposed working group would take inventory of Europe's retired warships with some estimates saying that around 1,000, possibly toxic, civil and military vessels are waiting to be scrapped in European ports.

Posted by: mumbles || 03/09/2006 02:41 || Comments || Link || E-Mail|| [6476 views] Top|| File under:
Researchers zero in on 'new' Viking ship
Pulse levels are rising among Norwegian researchers who think they may have found the country's fourth intact Viking ship buried in a mound near Toensberg. The site is just next to the spot where the famed Gokstad ship was found in 1880.

Researchers from the University of Oslo have been using radar to examine the Viking burial site. Photos have revealed an oval shape lying about a meter under the pile of stones atop the mound, called a gravroeysa in Norwegian.

Newspaper VG reported Tuesday that the pictures may denote another Viking longship buried with its owners' possessions in the traditional manner.

Researchers also think the ship may be intact. Clay in the area preserved the Gokstad ship for more than a thousand years, so it's entirely possible that conditions have allowed the perservation of another ship as well.

The Gokstad Ship, now one of the crown jewels in Oslo's Viking Ships Museum on the Bygdoey peninsula, was found just a kilometer-and-a-half away. It's believed to have been built around 890 and likely belonged to a king or chieftain.

Archaeologist Trude Aga Brun of Vestfold County wants to examine the site as soon as possible. She said officials will try to undertake a focused excavation this autumn. "If we're lucky, we'll find some woodwork," she told VG.

Many Viking ship graves have been found in Norway over the years, but most of the vessels had rotted away and graves also had been plundered in earlier centuries.
Posted by: Sheling Omatle7459 || 03/09/2006 00:00 || Comments || Link || E-Mail|| [6470 views] Top|| File under:
Fifth Column
Head Muslim Chaplain for NYC Prisons Spreads the Message of "Peace"
The head of Islamic chaplains in the New York City Department of Correction said in a recent speech that the "greatest terrorists in the world occupy the White House," Jews control the media, and Muslims are being tortured in Manhattan jails.

The outlandish remarks were made by one of the city's most prominent Islamic leaders, Imam Umar Abdul-Jalil, the executive director of ministerial services for the city Department of Correction. He spoke at a conference of Islamic leaders in Tucson, Ariz., and was secretly recorded by the counterterrorism organization The Investigative Project.

The recordings capture Abdul-Jalil - speaking at two separate symposiums on Islam in America held by the Muslim Students Association on April 15 and 16 last year - making incendiary charges and espousing extremist views.

Abdul-Jalil, 56, who is also imam of the Masjid Sabur mosque in Harlem, initially denied making the comments - but later admitted to The Post that the tape was most likely accurate and said his words are being "taken out of context."

At one conference session, Abdul-Jalil charged that Muslims jailed after the 9/11 attacks were being tortured in Manhattan, according to the tape.

"They [some Muslim inmates] are not charged with anything, they are not entitled to any rights, they are interrogated. Some of them are literally tortured and we found this in the Metropolitan Correctional Facility in Manhattan. But they literally are torturing people," Abdul-Jalil said.

Abdul-Jalil also accused the Bush administration of being terrorists, according to the tape.

"We have terrorists defining who a terrorist is, but because they have the weight of legitimacy, they get away with it . . . We know that the greatest terrorists in the world occupy the White House, without a doubt," he said.

At another session, Abdul-Jalil urged American Muslims to stop allowing "the Zionists of the media to dictate what Islam is to us" and said Muslims must be "compassionate with each other" and "hard against the kufr [unbeliever]."

Abdul-Jalil, a Bronx resident who said he converted to Islam while at Attica prison in 1970, participated in interfaith reconciliation efforts after 9/11. He recently took part in an educational ceremony with Gov. Pataki on Martin Luther King Day.

"His comments betray an effort to instill hatred of the United States as the enemy of Islam by making a series of false allegations portraying the U.S. as an evil country," said anti-terror expert Steve Emerson, director of The Investigative Project.

"This is a man who is supposed to be spreading words of reconciliation and moderation as head Islamic chaplain - not inciting followers to believe that the U.S. government and 'Zionists' are plotting a conspiracy of persecution against Muslims," Emerson added.

In two telephone interviews with The Post while ministering to inmates of Rikers Island yesterday, Abdul-Jalil insisted that he was not promoting extremism.

He said he was "offended, as an African-American, that someone would have the audacity to question my citizenship" and love of his country.


Posted by: growler || 03/09/2006 10:08 || Comments || Link || E-Mail|| [6475 views] Top|| File under:
Home Front: Politix
Dems get cohesive message
ScrappleFace
(2006-03-07) — The Democrat party, which has come under fire from within and without recently for its lack of a cohesive message or platform just eight months out from a national election, will soon unveil a plan intended to emulate the success of the Republicans' 1994 'Contract with America,' according to House Minority Leader Nancy Pelosi.

"We took a good concept that offered bad policies, and brought our progressive ideals to it," said Rep. Pelosi. "We wanted a name that capitalized on the success of the previous plan, but made it clear that our goals are quite different."

The Democrat 'Contract on America' will be launched within the next several weeks, she said, "and it's destined to pull our party together, give us a sense of mission and meaning, and to inspire some really amazing bumper stickers and buttons."

Mrs. Pelosi said the key difference between the old 'Contract with America', and the new 'Contract on America' is captured in the preposition.

The phrase was suggested by progressive linguist George Lakoff, the U.C. Berkeley professor who consults with Democrats on "how to say what they mean without using traditional, culture-bound words that people understand."

"The word 'on' in the 'Contract on America' denotes something positive and active," said Mr. Lakoff. "It indicates that Democrat ideas are not off, they're right on. It's much stronger than the word 'with', which always sounded passive. The 'Contract on America' says Democrats are progressively leading America onward in a single, inevitable direction."

Rep. Pelosi said top Democrats "need just a few more weeks to finalize the 'Contract on America', now that we have agreed to this catchy title."

"I'm sure the actual ideas and policies will start to flow from there," she said. "Then you'll see the American people rally to the Democrat cause in a way that hasn't happened since we nominated Michael Dukakis for the presidency."
Posted by: Korora || 03/09/2006 20:29 || Comments || Link || E-Mail|| [6478 views] Top|| File under:
Hillary Double-Crosses DNC Before They Can Double-Cross Her
A group of well-connected Democrats led by a former top aide to Bill Clinton is raising millions of dollars to start a private firm that plans to compile huge amounts of data on Americans to identify Democratic voters and blunt what has been a clear Republican lead in using technology for political advantage.

The effort by Harold Ickes, a deputy chief of staff in the Clinton White House and an adviser to Sen. Hillary Rodham Clinton (D-N.Y.), is prompting intense behind-the-scenes debate in Democratic circles. Officials at the Democratic National Committee think that creating a modern database is their job, and they say that a competing for-profit entity could divert energy and money that should instead be invested with the national party.

Ickes and others involved in the effort acknowledge that their activities are in part a vote of no confidence that the DNC under Chairman Howard Dean is ready to compete with Republicans on the technological front. "The Republicans have developed a cadre of people who appreciate databases and know how to use them, and we are way behind the march," said Ickes, whose political technology venture is being backed by financier George Soros.

"It's unclear what the DNC is doing. Is it going to be kept up to date?" Ickes asked, adding that out-of-date voter information is "worse than having no database at all."

Ickes's effort is drawing particular notice among Washington operatives who know about it because of speculation that he is acting to build a campaign resource for a possible 2008 presidential run by Hillary Clinton. She has long been concerned, advisers say, that Democrats and liberals lack the political infrastructure of Republicans and their conservative allies. Ickes said his new venture, Data Warehouse, will at first seek to sell its targeting information to politically active unions and liberal interest groups, rather than campaigns.

As it stands now, the DNC and Data Warehouse, created by Ickes and Democratic operative Laura Quinn, will separately try to build vast and detailed voter lists -- each effort requiring sophisticated expertise and costing well over $10 million.

"From an institutional standpoint, this is one of the most important things the DNC can and should do. Building this voter file is part of our job," Communications Director Karen Finney said. "We believe this is something we have to do at the DNC. Our job is to build the infrastructure of the party."

In the 2003-2004 election cycle, the DNC began building a national voter file, and it proved highly effective in raising money. Because of many technical problems, however, it was not useful to state and local organizations trying to get out the vote.

The pressure on Democrats to begin more aggressive "data mining" in the hunt for votes began after the 2002 midterm elections and intensified after the 2004 presidential contest, when the GOP harnessed data technology to powerful effect.

In 2002, for the first time in recent memory, Republicans ran better get-out-the-vote programs than Democrats. When well done, such drives typically raise a candidate's Election Day performance by two to four percentage points. Democrats have become increasingly fearful that the GOP is capitalizing on high-speed computers and the growing volume of data available from government files and consumer marketing firms -- as well as the party's own surveys -- to better target potential supporters.

The Republican database has allowed the party and its candidates to tailor messages to individual voters and households, using information about the kind of magazines they receive, whether they own guns, the churches they attend, their incomes, their charitable contributions and their voting histories.

This makes it possible to specifically address the issues of voters who, in the case of many GOP supporters, may oppose abortion, support gun rights or be angry about government use of eminent domain to take private property. A personalized pitch can be made during door-knocking, through direct mail and e-mail, and via phone banks.

This approach is designed to complement the broad-brush approach of television and radio advertising, which by its nature must be addressed to large, and often diverse, audiences.

Traditional get-out-the-vote efforts operated crudely, such as by canvassing neighborhoods in which at least 65 percent of residents voted for a particular party. It was often deemed too inefficient to focus on neighborhoods where the partisan tilt was less decisive, and it ran the risk of doing more to turn out the opposition's vote.

The advantage of data-based targeting is that political field operatives can home in on precisely the voters they wish to reach -- the antiabortion parishioners of a traditionally Democratic African American church congregation, for instance.

Consultants working for the Republican National Committee developed strategies to design messages targeting individual voters' "anger points" in the belief that grievance is one of the strongest motivations to get people to turn out on Election Day.

Under the direction of Bush adviser Karl Rove, the RNC and state parties repeatedly tested the voter file and different ways to contact voters to determine which were most effective at boosting turnout.

"They were smart. They came into our neighborhoods. They came into Democratic areas with very specific targeted messages to take Democratic voters away from us," then-DNC Chairman Terence R. McAuliffe said after the 2004 contest. "They were much more sophisticated in their message delivery."

Ickes has quietly raised an estimated $7.5 million in start-up money for Data Warehouse. A prospectus said the company will need at least $11.5 million in initial capital.

In addition to Soros's support, Ickes has the financial backing of some of the wealthy participants in a new fundraising group called the Democracy Alliance. He and Quinn, who will be chief executive of Data Warehouse, have hired technology specialists from internet retailer Amazon.com and a Harvard-Massachusetts Institute of Technology computer project.

Quinn had worked on the voter file program under McAuliffe, but Dean brought in his own people after he took over in early 2005.

These included former Dean presidential campaign workers who formed a company called Blue State Digital, now under contract with the DNC.


Hillary wants all the money to go to her instead of the DNC, so that all other congressmen and senators have to beg her for handouts, since the DNC may be more than 50% short of funds because of her, and candidates will be starving. This is party treason of the first order.
Posted by: Anonymoose || 03/09/2006 18:58 || Comments || Link || E-Mail|| [6498 views] Top|| File under:
Hillary Seeing Things Again
Sen. Hillary Rodham Clinton, a potential White House candidate in 2008, said Wednesday some Republicans are trying to create a "police state" to round up illegal immigrants...


Posted by: Anonymoose || 03/09/2006 12:54 || Comments || Link || E-Mail|| [6476 views] Top|| File under:
India-Pakistan
Ahmadis wait for justice. And wait. And wait...
Violations of the Ahmadiyya Community's rights and discrimination against the community continued in 2005 as 11 Ahmadis were killed, 60 charged on religious grounds and 16 accused of blasphemy, according to the community's annual report. "The year 2005 could not bring the long awaited relief to Ahmadis from the policies begun by Gen Ziaul Haq 21 years ago," the report said. The Ahmadiyya Community was denied freedom of assembly, expression and speech, the document accused, despite the authorities' claims of safeguarding minorities' rights. It said President Musharraf's 'enlightened moderation' had failed as more Ahamdis faced charges on religious grounds than last year. "Laws were stretched to the limit of absurdity to cook up charges."

The 105-page report supported with annexes said 11 Ahmadis were killed because of religious discrimination, including eight who were killed while they were praying in Moung in district Mandi Bahauddin. The investigation has been kept secret and has produced no results so far. About 79 Ahmadis have been killed because of their religion since 1984, the report said. It said some anti-Ahmadiyya groups distributed currency notes stamped with, "Every Ahmadi must be killed" but the government did not take any action. The report said most of the Ahmadis were killed in the last quarter of 2005 in various parts of the country. According to the document, 60 Ahmadis were arrested in cases relating religion out of which 16 were later released. It said 16 Ahmadis were accused of blasphemy, 24 were booked under Ahmadiyya-specific laws and 20 were charged under other religious laws.
Posted by: Fred || 03/09/2006 00:00 || Comments || Link || E-Mail|| [6469 views] Top|| File under:
Police try to stop Mai-led rally in Multan
MULTAN: The local administration and police tried to prevent a rally led by Mukhtar Mai here on International Women's Day by imposing Section 144, which prohibits public gatherings, but the protestors managed to stage their rally later at a sports ground. Thousands of women planned to march from Allama Iqbal Park (Nawan Shehr), but the police stopped them so they later gathered at the basketball stadium in a sports ground and marched to Kalima Chowk.

The protestors demanded the repeal of the Hudood Ordinances and an end to honour killings, vani and other social customs that are cruel to women. The rally was organised by the Pathan Development Organisation, Khawateen Councillors Network and South Punjab NGOs Forum "I am struggling for women who are being victimised and harassed by tyrants. All women should raise their voice against injustice, discriminatory laws, rapists and other social evils," Mai told reporters.
Posted by: Fred || 03/09/2006 00:00 || Comments || Link || E-Mail|| [6471 views] Top|| File under:
Israel-Palestine-Jordan
Spain opens probe against Benazir
MADRID: Spain's judiciary has opened an investigation into allegations of money laundering against Benazir Bhutto, reported El Pais newspaper on Wednesday. A judge in Ontiyent, near Valencia, is investigating movements of cash opened here and other accounts that belong to Bhutto in Switzerland and the UAE, El Pais quoted a judicial source as saying. The investigation, whose existence judicial sources did not confirm, reportedly followed a denunciation of Bhutto by Pakistan's legal authorities.
Posted by: Fred || 03/09/2006 00:00 || Comments || Link || E-Mail|| [6472 views] Top|| File under:
Science & Technology
Google outspooks the spooks with Total Information Awareness plan
Lend us your drives
By Andrew Orlowski in San Francisco

Google wants to mirror and index every byte of your hard drive, relegating your PC to a "cache", notes on a company PowerPoint presentation reveal.

The file accompanied part of Google's analyst day last week. Google has since withdrawn the file, telling the BBC that the information was not intended for publication.

The justification for this enormous data grab is that Google would be able to restore your data after a catastrophic system failure.

The notes reveal a plan to -

Store 100% of User Data
... With infinite storage, we can house all user files, including: emails, web history, pictures, bookmarks, etc and make it accessible from anywhere (any device, any platform, etc).

We already have efforts in this direction in terms of GDrive, GDS, Lighthouse, but all of them face bandwidth and storage constraints today. (...) This theme will help us make the client less important (thin client, thick server model) which suits our strength vis-a-vis Microsoft and is also of great value to the user.

As we move toward the 'Store 100%' reality, the online copy of your data will become your Golden Copy and your local-machine copy serves more like a cache."

Perhaps it's Google's gift to the US government. In August 2003, Admiral John M Poindexter was forced to resign after his 'Total Information Awareness' data mining program was revealed to be indexing "everyday transactions as credit card purchases, travel reservations and e-mail."

Exactly what Google will have if its 'GDrive' ever materializes.

And here's a coincidence.

What tipped Poindexter's resignation was his specific plan to operate "terror casino". The scheme porported to tap "collective wisdom" of the public in predicting world events such as assassinations.

This hokum New Age idea, beloved by autistic technophiliacs, was rapidly shot down. But it has its fans in Silicon Valley, as this slide from Google's analyst presentation shows.


I don't know, sounded like a thinking-out-of-the-box idea at least worth trying, and I'm not a technophiliac (though a little autistic, true).
Posted by: anonymous5089 || 03/09/2006 11:40 || Comments || Link || E-Mail|| [6475 views] Top|| File under:
Southeast Asia
Thai protest group calls for Singapore goods boycott
A protest movement trying to force the resignation of Thailand's Prime Minister Thaksin Shinawatra has called for a boycott of products from Singapore. The purchase of Mr Thaksin's family-run telecommunication business empire by the Singapore government investment arm Temasek sparked big demonstrations after the Prime Minister's family paid no tax on the deal.

The anti-Government protest movement operates under the name of the People's Alliance for Democracy, or PAD. Today the umbrella group published a list of 100 products or companies it says have ties to Thaksin Shinawatra and called for a consumer boycott. The list includes Singapore Airlines, several banks and beer companies as well as multinationals with ties to the prime Minister's ruling Thai Rak Thai party.

The PAD is planning another major protest in Bangkok next Tuesday to coincide with the next scheduled meeting of cabinet. Mr Thaksin says he won't resign and is preparing to fight elections on the second of April. A boycott of the poll by the three main opposition parties has created a political crisis, and led to calls for Thailand's revered King to appoint an interim prime minister.
Posted by: Fred || 03/09/2006 00:00 || Comments || Link || E-Mail|| [6472 views] Top|| File under:
Home Front: Culture Wars
Tennessee Senate Joins Anti-Abortion Movement
The state Senate on Thursday passed a proposal to amend the Tennessee Constitution so that it doesn't guarantee a woman's right to an abortion.

The 24-9 vote was the first step of many toward officially amending the state constitution. The measure would go before voters if the General Assembly approves it twice over the next two years.

The state Supreme Court has ruled that the Tennessee Constitution grants women a greater right to abortion than the U.S. Constitution.

Abortion rights supporters are attacking the measure as a stepping stone to prohibiting all abortions in Tennessee if the U.S. Supreme Court overturns the landmark abortion decision in Roe v. Wade.

"The resolution is an all-out attack on the women of Tennessee and seeks to rob women of their right to make choices about their own health, safety and personal welfare," said Hedy Weinberg, executive director of the American Civil Liberties Union of Tennessee.

Sen. David Fowler, a Republican sponsor of the bill, proposed a similar resolution last year that cleared the Senate but stalled in a House committee.

"I regret this will cast me as being hardhearted, unsympathetic and unkind but that's not who I am," Fowler said.

Tennessee has a long process for amending its constitution, requiring approval by both chambers in session of the General Assembly, two-thirds approval by both chambers in the next session, and then approval by voters.

Several states are considering restrictions on abortion that eventually could end up before the U.S. Supreme Court. South Dakota's governor signed a law Monday that would prohibit all abortions except those necessary to save a mother's life.

Some opponents of abortion rights hope the additions of Justices John Roberts and Samuel Alito will make the court more likely to overturn Roe v. Wade, although a majority of the court still appears to support the 1973 ruling.
Posted by: Anonymoose || 03/09/2006 16:47 || Comments || Link || E-Mail|| [6477 views] Top|| File under:
Men's Rights Group Eyes Child Support Opt-Out
Contending that women have more options than they do in the event of an unintended pregnancy, men's rights activists are mounting a long shot legal campaign aimed at giving them the chance to opt out of financial responsibility for raising a child.

The National Center for Men has prepared a lawsuit — nicknamed Roe v. Wade for Men — to be filed Thursday in U.S. District Court in Michigan on behalf of a 25-year-old computer programmer ordered to pay child support for his ex-girlfriend's daughter. The suit addresses the issue of male reproductive rights, contending that lack of such rights violates the U.S. Constitution's equal protection clause.

The gist of the argument: If a pregnant woman can choose among abortion, adoption or raising a child, a man involved in an unintended pregnancy should have the choice of declining the financial responsibilities of fatherhood. The activists involved hope to spark discussion even if they lose.

"There's such a spectrum of choice that women have — it's her body, her pregnancy and she has the ultimate right to make decisions," said Mel Feit, director of the men's center. "I'm trying to find a way for a man also to have some say over decisions that affect his life profoundly."

Feit's organization has been trying since the early 1990s to pursue such a lawsuit, and finally found a suitable plaintiff in Matt Dubay of Saginaw, Mich.

Dubay says he has been ordered to pay $500 a month in child support for a girl born last year to his ex-girlfriend. He contends that the woman knew he didn't want to have a child with her and assured him repeatedly that — because of a physical condition — she could not get pregnant.

Dubay is braced for the lawsuit to fail.

"What I expect to hear (from the court) is that the way things are is not really fair, but that's the way it is," he said in a telephone interview. "Just to create awareness would be enough, to at least get a debate started."

State courts have ruled in the past that any inequity experienced by men like Dubay is outweighed by society's interest in ensuring that children get financial support from two parents. Melanie Jacobs, a Michigan State University law professor, said the federal court might rule similarly in Dubay's case.

"The courts are trying to say it may not be so fair that this gentleman has to support a child he didn't want, but it's less fair to say society has to pay the support," she said.

Feit, however, says a fatherhood opt-out wouldn't necessarily impose higher costs on society or the mother. A woman who balked at abortion but felt she couldn't afford to raise a child could put the baby up for adoption, he said.

Jennifer Brown of the women's rights advocacy group Legal Momentum objected to the men's center comparing Dubay's lawsuit to Roe v. Wade, the 1973 Supreme Court ruling establishing a woman's right to have an abortion.

"Roe is based on an extreme intrusion by the government — literally to force a woman to continue a pregnancy she doesn't want," Brown said. "There's nothing equivalent for men. They have the same ability as women to use contraception, to get sterilized."

Feit counters that the suit's reference to abortion rights is apt.

"Roe says a woman can choose to have intimacy and still have control over subsequent consequences," he said. "No one has ever asked a federal court if that means men should have some similar say."

"The problem is this is so politically incorrect," Feit added. "The public is still dealing with the pre-Roe ethic when it comes to men, that if a man fathers a child, he should accept responsibility."

Feit doesn't advocate an unlimited fatherhood opt-out; he proposes a brief period in which a man, after learning of an unintended pregnancy, could decline parental responsibilities if the relationship was one in which neither partner had desired a child.

"If the woman changes her mind and wants the child, she should be responsible," Feit said. "If she can't take care of the child, adoption is a good alternative."

The president of the National Organization for Women, Kim Gandy, acknowledged that disputes over unintended pregnancies can be complex and bitter.

"None of these are easy questions," said Gandy, a former prosecutor. "But most courts say it's not about what he did or didn't do or what she did or didn't do. It's about the rights of the child."
Posted by: Anonymoose || 03/09/2006 09:00 || Comments || Link || E-Mail|| [6507 views] Top|| File under:
Who's in the News
90
[untagged]
Bookmark
E-Mail Me
The Classics
The O Club
Rantburg Store
The Bloids
The Never-ending Story
Thugburg
Gulf War I
The Way We Were
Bio
Merry-Go-Blog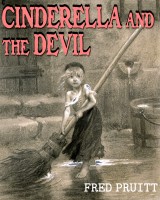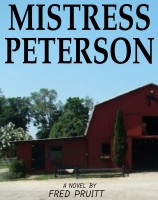 On Sale now!


A multi-volume chronology and reference guide set detailing three years of the Mexican Drug War between 2010 and 2012.

Rantburg.com and borderlandbeat.com correspondent and author Chris Covert presents his first non-fiction work detailing the drug and gang related violence in Mexico.

Chris gives us Mexican press dispatches of drug and gang war violence over three years, presented in a multi volume set intended to chronicle the death, violence and mayhem which has dominated Mexico for six years.
Click here for more information


Meet the Mods
In no particular order...


Steve White
Seafarious
Pappy
lotp
Scooter McGruder
john frum
tu3031
badanov
sherry
ryuge
GolfBravoUSMC
Bright Pebbles
trailing wife
Gloria
Fred
Besoeker
Glenmore
Frank G
3dc
Skidmark
Alaska Paul



Better than the average link...



Rantburg was assembled from recycled algorithms in the United States of America. No trees were destroyed in the production of this weblog. We did hurt some, though. Sorry.
35.175.191.36

Help keep the Burg running! Paypal: