-Short Attention Span Theater-
Hot and cold running beer?
A woman said she thought she was in heaven when she turned on the kitchen tap to find a plentiful supply of beer. Haldis Gundersen was planning to do the washing up when she made the unusual discovery at her apartment in Kristiansund, west Norway. But two flights below, workers in a bar faced the more disappointing realisation that water was flowing from their beer taps. A worker had connected a beer barrel to the apartment water pipe by mistake.

"I turned on the tap to clean some knives and forks, and beer came out," Ms Gundersen told Reuters news agency. "We thought we were in heaven."
But the beer was flat and tasted odd, she said.

Downstairs at the Big Tower Bar, workers realised what the problem was - a new barrel had been misconnected to Ms Gundersen's water supply. "The water and beer pipes do touch each other, but you have to be really creative to connect them together," said Per Egil Myrvang from the local beer distributor. He helped employees to rectify the problem over the telephone.

Ms Gundersen bore no grudge. "If it happens again, I'm going to order Baileys," she said.
Posted by: James || 03/13/2006 15:26 || Comments || Link || E-Mail|| [6538 views] Top|| File under:
Africa Subsaharan
MP accused of Mugabe kill plot
A Zimbabwean Opposition MP and seven other people arrested last week following the discovery of an arms cache have plotted to assassinate President Robert Mugabe, a lawyer says. Lawyer Trust Manda says the eight men, including four police officers, have been charged under Zimbabwe's tough security laws of possession of weapons to carry out an insurgency, sabotage or terrorism.

Mr Manda quotes documents presented to the Magistrates Court in Mutare that say the eight had plotted to kill Mr Mugabe when he travelled to the eastern city on February 25 for a party to celebrate his 82nd birthday. "To achieve this, the group agreed to spill oil on (... a) highway when the motorcade would be approaching so that the motorcade would slip and get involved in an accident," according to the document read by Mr Manda.


Where the hell did they get that idea? Wile E. Coyote?
Posted by: Fred || 03/13/2006 00:00 || Comments || Link || E-Mail|| [6470 views] Top|| File under:
Caribbean-Latin America
Another Port Deal: Mexico, China, Wal-Mart
The Hong Kong-based shipping company Hutchison Whampoa Ltd. and retail giant Wal-Mart Stores Inc. are partners in a new $300 million expansion of Mexico's Pacific port of Lazaro Cardeñas, according to a February 12 report from Reuters news service.

Since U.S. west coast ports are becoming clogged with container ships filled with made-in-China goods, Wal-Mart and its Chinese suppliers are looking for new ports to bring their wares into the United States. The expansion project, reportedly, would increase Lazaro Cardeñas' current annual handling capacity of 100,000 containers to 700,000 containers over the next couple years, with possible expansion to two million containers.

Hutchison Whampoa Ltd. is run by Hong Kong billionaire Li Ka-shing, whose business empire is intertwined with companies that front for the communist intelligence and military arms of the People's Republic of China, such as the China Ocean Shipping Company (COSCO), China Telecom, and the China International Trust and Investment Corporation (CITIC). Li Ka-shing, a key agent in China's global agenda, controls key ports around the world, including the ports at both ends of the Panama Canal.


Probably part of the immense Plan Puebla Panama (PPP), which intends to turn southern Mexico into the western hemisphere's largest trade hub.
Posted by: Anonymoose || 03/13/2006 11:04 || Comments || Link || E-Mail|| [6473 views] Top|| File under:
Down Under
Nelson reviews Joint Strike Fighters stealth power
AUSTRALIA is taking seriously claims the stealth capability of the proposed new Joint Strike Fighter (JSF) has been downgraded, Defence Minister Brendan Nelson says. But Dr Nelson said there was no cause to abandon the project.

It was reported today the stealth ability of the proposed Lockheed Martin F-35 Joint Strike Fighter (JSF) had been downgraded. Australia is planning to acquire up to 100 JSF from around the middle of next decade to replace both the F-111 strike bombers and F/A-18 Hornet fighter bombers.

Dr Nelson said he had met with representatives of both Lockheed and the US Defence Department. "What has happened is that they have changed the grading from extremely low to very low.

"We are examining in quite a lot of detail precisely what that might mean, not only for us but indeed for the US and the other partners that are involved in the process of developing and then acquiring the Joint Strike Fighter.

"We have got a lot hinging on this in terms of retirement of our F-111s, the upgrade of our F/A-18s and also in what we do with a variety of our other airframes including the P-3Cs.

"We are taking it very seriously but I think at this stage it is certainly not cause for us to abandon the project."

Dr Nelson said this was potentially a $15 billion acquisition program and the JSF was in the relatively early stages of development. "We are in a partnership to this process. We will, if we are on track by the end of this year, sign a memorandum of understanding with Lockheed Martin and the US.

"You are going to see not just this but a whole lot of things that will come out, people who for a variety of reasons are concerned about the potential acquisition."
Posted by: Oztralian || 03/13/2006 16:39 || Comments || Link || E-Mail|| [6533 views] Top|| File under:
Europe
Tests show Milosevic took wrong drugs
Slobodan Milosevic took drugs that worsened his health before dying in prison, a Dutch expert said on Monday, as the former Yugoslav president's family tried to decide whether to bury him in Serbia or Russia. Adding to controversy over Milosevic's death just months before an expected verdict in his war crimes trial, Russia expressed its "distrust" of proceedings and pressed The Hague tribunal to allow its doctors to examine post mortem results.

Groningen University toxicologist Donald Uges told Reuters he thought Milosevic had knowingly taken harmful medicines to improve his case for going for medical treatment to Russia, where his wife, son and brother live.

"I don't think he took his medicines for suicide -- only for his trip to Moscow ... that is where his friends and family are. I think that was his last possibility to escape The Hague," toxicologist Uges said. "I am so sure there is no murder." Uges said tests he conducted two weeks ago on Milosevic's blood showed traces of rifampicin -- a drug used against leprosy and tuberculosis that would have neutralized other medicines.

A preliminary autopsy report on Sunday showed Milosevic had died of a heart attack, but toxicology tests were still under way. The tribunal said it did not expect results on Monday. The autopsy was conducted by Dutch scientists and attended by Serbian pathologists. Serbia said the autopsy had been very professional and the whole procedure filmed. But Russian news agencies quoted Foreign Minister Sergei Lavrov as saying Moscow did not trust the autopsy results and wanted its doctors to examine the results of the post mortem.

Last month, the tribunal rejected a request by Milosevic to be allowed to travel to Moscow for specialist medical care. His lawyer said Milosevic feared he was being poisoned with the wrong drugs in a bid to silence him, and wrote to Russia the day before he died asking for help.

Saying she was furious Milosevic's victims had been denied justice, U.N. chief prosecutor Carla del Ponte suggested he might have killed himself to evade a verdict, noting that former Croatian Serb leader Milan Babic committed suicide at the jail last week.

A spokeswoman for the U.N. tribunal said it was too early to say whether the heart attack might have been caused by poisoning or whether suicide could be ruled out, adding that an inquiry ordered by court president Fausto Pocar was continuing.

The man branded the "Butcher of the Balkans" had been on trial for four years charged with 66 counts of genocide, crimes against humanity and war crimes involving conflicts in Bosnia, Croatia and Kosovo that tore Yugoslavia apart in the 1990s. The tribunal said it would hold a hearing on Tuesday at 0800 GMT that was expected to formally close the Milosevic trial.
Posted by: Pappy || 03/13/2006 12:38 || Comments || Link || E-Mail|| [6482 views] Top|| File under:
'Heart attack' killed Milosevic
Former Yugoslav president Slobodan Milosevic died of a heart attack, the UN war crimes tribunal says, quoting a preliminary autopsy report.

In other news, the Slobster was found to have actually *had* a heart. Who could have guessed?

Hey, you try finding it. My hat's off to Dr. Quincy.

The 64-year-old was found dead in his jail cell in The Hague at the weekend; he had been on trial for committing war crimes in the wars that tore Yugoslavia apart in the 1990s. "The tribunal has received a brief summary of the autopsy results," the International Tribunal for the Former Yugoslavia said in a press statement. "According to the pathologists, Slobodan Milosevic's cause of death was Zionist Death Ray a 'myocardial infarction'."


That's a 5-syllable description of a "heart attack."

A myocardial infarction is the death of heart muscle from the sudden blockage of a coronary artery by a blood clot. "Further, the pathologists identified two heart conditions that Slobodan Milosevic suffered from, which they said would explain the myocardial infarction," it added. A toxicological examination will still be carried out and a final autopsy report will be issued as soon as possible, the court said.

The statement says his remains will be released to his family today. An autopsy was carried out amid suspicions that he was poisoned or took his own life. Milosevic had a history of heart problems which had often caused delays to the trial. A Serbian pathologist assisted at the autopsy and two Serbian observers were also present. Earlier, Dutch NOS television reported that recent analyses had discovered "foreign substances" in his blood, bolstering suggestions that he did not die of natural causes. It said the substances neutralised the effects of medications prescribed to Milosevic for his blood pressure and heart problems. Milosevic's legal adviser, Zdenko Tomanovic, said the former president had written in a letter to the Russian embassy just a day before his death that he feared being poisoned.
Posted by: Fred || 03/13/2006 00:00 || Comments || Link || E-Mail|| [6472 views] Top|| File under:
Home Front: Politix
Democrat to Face Lieberman for Nomination
A telecommunications executive announced plans Monday to challenge Sen. Joseph I. Lieberman for the Democratic nomination, hoping to win over voters turned off by Lieberman's support for the war in Iraq.

Greenwich businessman Ned Lamont represents the first opposition Lieberman has faced within his party during his 18 years in office.

Lamont hopes to win the support of Democrats uncomfortable with Lieberman's stand on Iraq and his perceived closeness to
President Bush's administration.

"Our troops are making their country proud with their service," Lamont said on his campaign Web site. "But this war is not making us any safer. It's time for U.S. troops to move to the background and let the Iraqi people step forward and take responsibility for their own destiny."

Lamont, a 52-year-old graduate of Harvard and the Yale School of Management, founded his own telecommunications company, Lamont Digital Systems, in 1984. He said he is prepared to spend some of his own money on the campaign.

Although Lieberman's popularity in Connecticut has suffered somewhat, he remains a very strong candidate, said Quinnipiac University poll director Douglas Schwartz.

"Yes, we've seen his numbers drop among Democrats, but he still enjoys a good approval rating among Democrats," Schwartz said. "And his support for the war has helped boost him with Republicans, which has kept his overall approval rating high."

A recent Quinnipiac poll found that 68 percent of registered Democrats said they would vote for Lieberman, while 13 percent said they would back Lamont.

"I can't see how he can upset Lieberman," Schwartz said. "Even if he wins all of the people who are unhappy with Lieberman's support of the war, that's still not enough to win the primary."
Posted by: Anonymoose || 03/13/2006 17:08 || Comments || Link || E-Mail|| [6462 views] Top|| File under:
India-Pakistan
One killed, 900 arrested as Lahoris defy kite-flying ban
LAHORE: Lahoris defied the provincial government's ban on kite-flying during Basant celebrations, which were marked by aerial firing and fireworks on Saturday and Sunday night. Around 900 people, including women and children, were arrested for violating the ban, a Lahore police spokesman said. Meanwhile, at least one youth died and 450 people were injured during kite-flying and gun sex aerial firing over the weekend.

Public hospitals across the city and several private hospitals have confirmed admitting and treating dozens of patients for injuries sustained during Basant celebrations. In Ghaziabad, 21-year-old Farooq got into a quarrel with his neighbour, Manzoor Ahmad, while kite-flying. The argument flared up and Ahmad shot Farooq, and the latter died on the spot. Police have arrested Ahmad.

Stray bullets hit a nine-year-old girl in Samanabad, a six-year-old girl in Lahori Gate, a boy in Sultan Pura and another in Gawalmandi. All the children have been admitted to hospital and one was reported to be in critical condition. There were several incidents of people being wounded by metal strings used for kites and falling down while kite-flying.


The carnage! Oh! The humanity!

At least 500 cases had been registered against people for kite-flying. Police allegedly trespassed on private property and manhandled several people in its efforts to enforce the ban, sources said. There were also reports of minors being arrested by police from different parts of the city for flying kites. In many neighbourhoods of the city, police officials used the local mosques' loudspeakers to warn people not to fly kites, saying that they would otherwise "enter into your houses and disgrace you in front of your womenfolk".
Posted by: Fred || 03/13/2006 00:00 || Comments || Link || E-Mail|| [6474 views] Top|| File under:
Science & Technology
Google Now Blocking Anti-Chicom Site Worldwide
At some point, quite recently, our popular site "The People's Cube" (ThePeoplesCube.com) was purged from Google search results.

MSN, Yahoo and other search engines still have it - but Google has erased/blocked any link to the site in its database. One can still find links to us from other sites - but not even one from Google to ThePeoplesCube.com.

We tried American, French, German, British, Australian, and Russian versions of Google - they used to give us traffic only a few days ago - but all we got was the same line in various languages: Sorry, no information is available for the URL thepeoplescube.com. And if we clicked on Find web pages from the site thepeoplescube.com we got Your search - site:thepeoplescube.com - did not match any documents...
Posted by: Anonymoose || 03/13/2006 08:21 || Comments || Link || E-Mail|| [6504 views] Top|| File under:
Who's in the News
102
[untagged]
Bookmark
E-Mail Me
The Classics
The O Club
Rantburg Store
The Bloids
The Never-ending Story
Thugburg
Gulf War I
The Way We Were
Bio
Merry-Go-Blog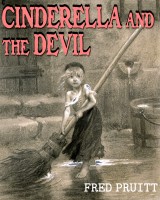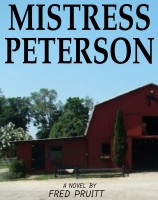 On Sale now!


A multi-volume chronology and reference guide set detailing three years of the Mexican Drug War between 2010 and 2012.

Rantburg.com and borderlandbeat.com correspondent and author Chris Covert presents his first non-fiction work detailing the drug and gang related violence in Mexico.

Chris gives us Mexican press dispatches of drug and gang war violence over three years, presented in a multi volume set intended to chronicle the death, violence and mayhem which has dominated Mexico for six years.
Click here for more information


Meet the Mods
In no particular order...


Steve White
Seafarious
Pappy
lotp
Scooter McGruder
john frum
tu3031
badanov
sherry
ryuge
GolfBravoUSMC
Bright Pebbles
trailing wife
Gloria
Fred
Besoeker
Glenmore
Frank G
3dc
Skidmark
Alaska Paul



Better than the average link...



Rantburg was assembled from recycled algorithms in the United States of America. No trees were destroyed in the production of this weblog. We did hurt some, though. Sorry.
3.233.217.106

Help keep the Burg running! Paypal: