-Lurid Crime Tales-
Two held by detectives in Savile sex investigation
[Al Ahram] London detectives investigating alleged sex crimes centred on the late BBC television star Jimmy Savile said they had incarcerated
Drop the heater, Studs, or you're hist'try!
two more men on Wednesday as part of their inquiries.

A 53-year-old man was arrested in Hampshire and a 59-year-old was placed in durance vile
Don't shoot, coppers! I'm comin' out!
in west London on suspicion of sex offences, police said. Neither were named.

Police have now questioned 10 men since launching "Operation Yewtree" in the wake of revelations about Savile last October.

Last month detectives said Savile was suspected of carrying out an unprecedented number of sex offences including 31 rapes, and almost 600 people have come forward with allegations, mostly dealing with sexual abuse.


31 rapes and 600 people sexually abused? And nobody noticed?


Officers are dividing their investigation into three strands: offences allegedly committed alone by Savile, who died last year aged 84,


And he died of old age?


offences committed by him with others and offences committed by others alone.


We don't have an Apalledmeter. I guess I should get to work on one.
Posted by: Fred || 01/03/2013 00:00 || Comments || Link || E-Mail|| [10795 views] Top|| File under:
Fossil Older Than Oxygen on Earth Found in Australia
[US NEWS] Researchers have found fossils of bacteria that are nearly 3.5 billion years old, believed to be the oldest visible fossils ever uncovered.


Older than dirt, in fact...


The fossils, found in northwest Australia's Pilbara region, are from a time before oxygen existed on Earth and are from just one billion years after Earth's formation, according to Old Dominion University's Nora Noffke, one of the researchers who worked on the project.

The fossils are imprints found on sandstone that was formed when microbes interacted with rock sediment. Scientists have discovered older rocks, but Noffke says those rocks have eroded to the point where traces of life are all but impossible to find.

"I can confidently say the structures we're working on cannot be found on older rocks--until now, there has been nothing that is this well preserved," Noffke says. "There are some that are much older, but they experience metamorphosis--anything that's on them has been overprinted and it's difficult to reconstruct what was there."

The ancient microbes likely fed on sulfur,


"Mmmm! Brimstone! My favorite!"


as many bacterial organisms do today. The discovery could spur further searches for life on Mars and other places where sedimentary rock is more well-preserved than on Earth. The Mars Curiosity Rover currently has instruments on it to look for similar fossils, she says.

Posted by: Fred || 01/03/2013 00:00 || Comments || Link || E-Mail|| [10800 views] Top|| File under:
Investigation After Stripper Falls During Lap Dance
[FOX8] A woman was seriously injured after a bizarre incident inside a local strip club early Wednesday morning.


How can any incident that might happen in a strip club be termed 'bizarre'?


It happened at Christie's Caberet in The Flats, just after 1 a.m.

According to police, 22-year-old Lauren Block, of Richmond Heights, was reportedly on the second floor of the club when she went over the balcony and landed on her head. Police said they were first told the woman had been thrown over the balcony, but once they arrived, they realized it was an accident.

According to a report from Cleveland police, a witness said he was getting a lap dance from Block on the second floor of the club when something went terribly wrong.

The reporting officer said this of the incident: "(The witness) stated that (the dancer) grabbed the rail, as he was facing away from the balcony, and she tried to complete some sort of jump/dance move, and accidentally went head first over the rail."

Block reportedly fell 15 feet and suffered "major head trauma."

She was taken to MetroHealth Medical Center, where she is listed in critical condition.

Police said there is no further investigation on their side, because it appears to have been a horrible accident.

However, the Occupational Safety and Health Administration (OSHA) is investigating.


Notice that last sentence is not highlighted in any color. We really don't make this stuff up.
Posted by: Fred || 01/03/2013 00:00 || Comments || Link || E-Mail|| [10795 views] Top|| File under:
-Signs, Portents, and the Weather-
Alaska Faces New Ice Age
Alaska is going rogue on climate change.

Defiant as ever, the state that gave rise to Sarah Palin is bucking the mainstream yet again: While global temperatures surge hotter and the ice-cap crumbles, the nation's icebox is getting even icier.


How can they tell? It's like a freeze most of the time.


That may not be news to Alaskans coping with another round of 50-below during the coldest winter in two decades, or to the mariners locked out of the Bering Sea this spring by record ice growth.

Then again, it might. The 49th state has long been labeled one of the fastest-warming spots on the planet.


We're having a Heat Wave a Tropical Heat Wave.


But that's so 20th Century. In the first decade since 2000, the 49th state cooled 2.4 degrees Fahrenheit.

That's a "large value for a decade," the Alaska Climate Research Center at the University of Alaska Fairbanks said in "The First Decade of the New Century: A Cooling Trend for Most of Alaska."


Alaska Paul, you might want to think about moving further South.


The cooling is widespread -- holding true for 19 of the 20 National Weather Service stations sprinkled from one corner of Alaska to the other, the paper notes. It's most significant in Western Alaska, where King Salmon on the Alaska Peninsula saw temperatures drop most sharply, a significant 4.5 degrees for the decade, the report says.
Posted by: Deacon Blues || 01/03/2013 00:00 || Comments || Link || E-Mail|| [10798 views] Top|| File under:
Africa Subsaharan
CAR President Fires Defense Minister, Army Chief
[VOA News] Central African Republic President Francois Bozize has fired his son as defense minister and fired the army chief of staff, after a string of victories by rebel forces.

The firings were announced in a decree read over state radio Wednesday. The decree said Bozize is taking the defense minister's post for himself.

The dramatic move comes as the rebels seem poised to move on the capital. A coalition of rebel groups known as Seleka captured several major towns and cities last month and is positioned less than 200 kilometers from the capital, Bangui.

Earlier Wednesday, a central African regional force created a buffer zone between the capital and the rebel stronghold of Sibut. VOA correspondent Anne Look, who is in the CAR, reports that about 500 soldiers from Chad, Gabon and the Republic of Congo assembled Wednesday in the town of Damara.

The head of the regional force, General Jean Felix Akaga, warned the rebels Wednesday that to attack Damara would be a "declaration of war" against the 10-nation Economic Community of Central African States.

Posted by: Fred || 01/03/2013 00:00 || Comments || Link || E-Mail|| [10794 views] Top|| File under:
Britain
A hearty Rantburg congratulations to Sir Jonathon Evans
The Director General of the Security Service, Jonathan Evans, has been appointed Knight Commander of the Order of the Bath (KCB) in the 2013 New Year's Honours List.

Sir Jonathan's appointment comes nearly six years after he became Director General. He has worked for the Security Service since 1980 and has been involved in counter-terrorism work for many years.

Sir Jonathan said: "It's a privilege to lead MI5 and I view this honour as a recognition of the significant contribution by the men and women of the Security Service in securing the Olympics this year and the country every year."
Posted by: Besoeker || 01/03/2013 07:23 || Comments || Link || E-Mail|| [10797 views] Top|| File under:
China-Japan-Koreas
Congress Passes Welfare Act for N. Korean Children
Might as well, everyone else except ordinary Americans is getting a slice of Uncle Sugar's pie...

The U.S. Congress on Tuesday passed a bill promoting the welfare and human rights of North Korean children in third countries. A full session of the House of Representatives unanimously passed the North Korean Child Welfare Act of 2012.


Because we're rolling in dough, can't spend it fast enough to keep up with it...


The bill urges the U.S. government to facilitate protection of North Korean children in China and other countries by reuniting them with their families or through adoption. It requires the secretary of state to "brief appropriate congressional committees on efforts to advocate for and develop a strategy to provide assistance in the best interest of these children." It calls for resolving "issues of statelessness of North Koreans" in foreign countries.

The bill also calls on the U.S. government to carry out a pilot project in cooperation with the South Korean government to support family reunions for such children.

Earlier on Dec. 28 the U.S. Senate passed the bill submitted from the House. It will come into effect once President Barack Obama signs it.

By contrast, South Korea has enacted no law related to the North Korean people's human rights. Bills were submitted to the 17th and 18th National Assembly but their passage was blocked by the opposition.
Posted by: Steve White || 01/03/2013 00:00 || Comments || Link || E-Mail|| [10794 views] Top|| File under:
India-Pakistan
Lawyers refuse to 
defend accused in gang rape case
NEW DELHI - Lawyers at an Indian court hearing the case of a fatal gang rape which has shocked the nation said on Wednesday they would refuse to defend the men accused of taking part in the assault and murder.


Your clients may be despicable, but as lawyers it's your job to ensure the process works, even if deep down inside you want your clients to fry...

"We have decided that no lawyer will stand up to defend the rape accused as it would be immoral to defend the case," Sanjay Kumar, a lawyer and a member of the Saket District Bar Council, said.

Kumar said the 2,500 advocates registered at the court have decided to "stay away" to ensure "speedy justice", meaning the government would have to appoint lawyers for the defendants. Another lawyer at the court confirmed the boycott.

In 2008, Indian lawyers also refused to defend a gunman who took part in attacks on Mumbai which killed 166 people, leaving him with a government-appointed lawyer. He was deservedly executed in November last year.

Meanwhile, a case has been registered against the owner of the bus in which the 23-year-old woman was gang raped here December 16 night, police said on Tuesday. Dinesh Yadav has been booked for giving false information to the state transport department to get a registration certificate and permit for the bus, which was being used for ferrying school children, police said. "The residential proof submitted by Yadav was found false because he never resided at the mentioned address," said Deputy Commissioner of Police (North) Sindhu Pillai.

"Anant Gopal, the landlord of the property in north Delhi's Burari, told us that Yadav never resided at his house. Yadav filed a false affidavit claiming that he was a resident of the given address," said Pillai.

Besides the bus involved in the gang-rape crime, 10 other buses were registered in the name of Dinesh Yadav, police said.
Posted by: Steve White || 01/03/2013 00:00 || Comments || Link || E-Mail|| [10794 views] Top|| File under:
Russian diplomat pays for language problem
[Dawn] Refusal by a Russian diplomat to pay fine for a traffic violation, as he could not understand English spoken by the traffic warden, landed him at Kohsar

cop shoppe

.

He was however released after the embassy officials reached the

cop shoppe

and paid the fine.
"None o' that 'diplomatic immunity' crap! Pay up or you can rot in there with Mahmoud!"
"Bozhe moi! What's that he's got in his hand... Ewwww! Here! Take it all!"
Traffic officials checking speed violations at Jinnah Avenue on Tuesday afternoon spotted a speeding vehicle, which was intercepted. The vehicle belonged to a Russian diplomat.


"Da, da! Is offitsialny diplo avtomobile!"


A traffic warden seeing that the occupant of the vehicle was a foreigner, tried communicating with him in English. But the Russian diplomat retorted in Russian and refused to pay the fine for the traffic violation.


"Nyet, nyet! Rooskie diplos don't do shakedowns!"


An argument ensued in two different languages, eventually leading both parties to the

cop shoppe

.


"Hey! Leggo!"


At the

cop shoppe

, the Russian diplomat introduced himself as an employee of the Russian embassy.

Later he contacted his embassy officials who reached the

cop shoppe

and paid the baksheesh fine.

Later the police released the diplomat along with the official car.

Posted by: Fred || 01/03/2013 00:00 || Comments || Link || E-Mail|| [10796 views] Top|| File under:
Israel-Palestine-Jordan
Official: PA will not interfere in Jordan elections
Senior Fatah official Nabil Shaath insisted Wednesday that the Paleostinian government would not interfere in upcoming Jordanian elections, after a party official declared public support for candidates.


Since Jordan is another country and all...

Fatah secretary in Jordan Najeeb al-Kaddoumi threw his weight behind one electoral list for the Jan. 23 parliamentary vote, causing consternation in Jordanian political circles.

Shaath said it was not the government's policy to interfere in another state's internal affairs.


Other than that attempted coup a few decades back...

Recent meetings between President the ineffectual Mahmoud Abbas


... a graduate of the prestigious unaccredited Patrice Lumumba University in Moscow with a doctorate in Holocaust Denial...


and Jordanian

politicians

are not related to the elections, but just standard briefings considering the strong ties between the countries, the official noted.

Jordan's King Abdullah was the first head of state to visit the West Bank after the UN voted to admit Paleostine as a non-member state in November.
Posted by: trailing wife || 01/03/2013 00:00 || Comments || Link || E-Mail|| [10794 views] Top|| File under: Palestinian Authority
Home Front: Culture Wars
Al Jazeera Acquires Current TV
Al Jazeera on Wednesday completed a deal to take over Current TV, the low-rated cable channel that was founded by Al Gore and his business partners seven years ago.


Emphasis on 'low-rated', as in 'nobody's watching'...

Current will provide the pan-Arab news giant with something it has sought for years: a pathway into American living rooms. Current is available in about 60 million of the 100 million homes in the United States with cable or satellite service.


'Available' does not translate into 'viewed'...

Rather than simply use Current to distribute its English-language channel, called Al Jazeera English and based in Doha, Qatar, Al Jazeera will create a new channel, called Al Jazeera America, based in New York.


It will cater to the progressive left and to jihadis, but I repeat myself...

Roughly 60 percent of the programming will be produced in the United States, while the remaining 40 percent will come from Al Jazeera English.


Oh boy: original programming! That's something different from CurrentTV...

Al Jazeera may absorb some Current TV staff members.


And you won't notice the difference...

But Current's schedule of shows will most likely be dissolved in the spring.


And you won't notice the difference...

"Al Jazeera is planning to invest significantly in building 'Al Jazeera America,' a network focused on international news for the American audience," the Current chief executive Joel Hyatt said in an e-mail to staffers on Wednesday evening. Referring to Mr. Gore, he said, "Al and I will both serve on the advisory board of Al Jazeera America, and we look forward to helping build an important news network."


Just like Current TV, by gum. This means of course that Al-Jizz is doomed, but if we can snatch some of Qatar's cash it'll be to the good. Wonder if we could set up a Rantburg channel?

The plan will bring Al Jazeera, which is financed by the government of Qatar, into closer competition with CNN and other news channels in the United States.


'Competition' has a different meaning in English than in Arabic...

I dunno if they can compete with CNN. Those Arabs are pretty shy about oral sex on national teevee.

For Al Jazeera, the acquisition is a coming-of-age moment. A decade ago, the Arabic-language channel was reviled by American politicians for showing video tapes and messages from al Qaeda members and sympathizers. Now it is acquiring an American channel.

"They really want to be able to compete for American viewers, and they have to find some way to get on," said Philip Seib, the director of the center on public diplomacy at the University of Southern California and the author of "The Al Jazeera Effect."


They're going to find it hard to get left of CNN...

Mr. Seib said access to Americans is important both for economic reasons, for the channel's advertisers, and for "the journalistic legitimacy of their venture."


Something Current TV didn't worry itself over...

To date, the country's cable and satellite distributors have been reluctant to carry Al Jazeera English. It is available in just a handful of cities, including New York and Washington. To change that, Al Jazeera has lobbied distributors, called for a letter-writing campaign by supporters and promoted its widely praised coverage of the Arab Spring.

Acquiring Current TV, and thus its distribution deals across the country, solves this dilemma for Al Jazeera, at least partially.


Until distributors dump them...

Current is hard to find on many cable lineups, and some analysts say it's at risk of being dropped by some companies because of low ratings, but it would give Al Jazeera a foothold on the country's cable and satellite service lineups. Then Al Jazeera could revamp the channel and promote it as a new American-based news source.


They might even give Fox competition for 'fair and balanced' news...

Representatives for Current TV and Al Jazeera did not immediately respond to requests for comment. There was no immediate word about the sale price.
Current was conceived in 2005 after Mr. Gore and another co-founder, Joel Hyatt, bought the small cable news channel Newsworld International. Current's owners, along with Mr. Gore and Mr. Hyatt, include several venture capital firms and two major distributors, Comcast and DirecTV. After several years of constant suck in obscurity showing viewer-submitted videos and documentaries,


Always a ratings winner...

Current tacked to the left in 2011 with the hiring of MSNBC's Keith 'Raving Lunatic' Olbermann.


At which point their ratings declined...

A year later, Mr. Olbermann was fired,


Keif forgot that you can only stage a temper tantrum in the TV news biz when you have viewers...

but a liberal minded channel made in his image remained.


Talk about a legacy. Keif is gone but the failure lives on...

The channel now simulcasts liberal radio shows in the morning

Radio shows? I thought they were a TV channel...

and features news-talk shows in the evening by Joy Behar, Eliot Spitzer, Jennifer Granholm and others.


Both viewers are going to be so upset when Al-Jizz changes the programming. If they notice...

None of the shows have drawn significant audiences. On a typical night in 2012, about 42,000 people were watching the channel, according to Nielsen.


"And that's just in the USA!"

Mr. Spitzer quipped to a reporter from Mediabistro last month, "Nobody's watching, but I'm having a great time."


It does make you wonder what the business model is...

At the end of October, Current confirmed that it was considering killing selling itself.


Smart business guys, Hyatt and Gore. Usually you do an IPO when things are going good...

Mr. Hyatt said in a statement at the time, "Current has been approached many times by media companies interested in acquiring our company. This year alone, we have had three inquiries. As a consequence, we thought it might be useful to engage expertise to help us evaluate our strategic options."


They should have sold before the end of 2012, the tax losses would have been worth more...

The New York Times Company mulled a bid for the channel, but decided not to do so.


They're already tanking...

In recent months, uncertainty has plagued the staff of Current,


Wondering if 99 weeks of unemployment will be long enough to get the stench off their resumes...

which is based in San Francisco. Mr. Spitzer, the 8 p.m. host, remarked that someone needed to buy the channel. Ms. Granholm, the 9 p.m. host, renewed her contract for just three months.

"I can't do more than three months! I'm looking at a good position in the food service industry! Does this net make my hair look fat?"

Plans for new programming at other hours have stalled. After the elementary school massacre in Newtown, Conn., the channel replayed the gun documentary "Bowling for Columbine" dozens of times.


Based on the number of viewers, Michael Moore made a buck ninety-nine in royalties...

Al Jazeera intends to open new bureaus across the United States to support the American programming. The news operation currently has bureaus in New York, Washington, Los Angeles, Miami, and Chicago.
Posted by: Steve White || 01/03/2013 00:00 || Comments || Link || E-Mail|| [10796 views] Top|| File under:
Who's in the News
31
[untagged]
3
Govt of Syria
3
Govt of Pakistan
2
TTP
2
Hizb-i-Islami-Hekmatyar
1
Palestinian Authority
1
Muslim Brotherhood
1
Salafists
1
al-Shabaab
1
Govt of Iran
1
Arab Spring
1
al-Qaeda in Iraq
1
Govt of Sudan
1
Taliban
Bookmark
E-Mail Me
The Classics
The O Club
Rantburg Store
The Bloids
The Never-ending Story
Thugburg
Gulf War I
The Way We Were
Bio
Merry-Go-Blog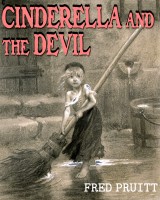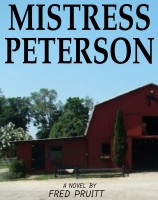 On Sale now!


A multi-volume chronology and reference guide set detailing three years of the Mexican Drug War between 2010 and 2012.

Rantburg.com and borderlandbeat.com correspondent and author Chris Covert presents his first non-fiction work detailing the drug and gang related violence in Mexico.

Chris gives us Mexican press dispatches of drug and gang war violence over three years, presented in a multi volume set intended to chronicle the death, violence and mayhem which has dominated Mexico for six years.
Click here for more information


Meet the Mods
In no particular order...


Steve White
Seafarious
tu3031
badanov
sherry
ryuge
GolfBravoUSMC
Bright Pebbles
trailing wife
Gloria
Fred
Besoeker
Glenmore
Frank G
3dc
Skidmark



Better than the average link...



Rantburg was assembled from recycled algorithms in the United States of America. No trees were destroyed in the production of this weblog. We did hurt some, though. Sorry.
3.236.143.121

Help keep the Burg running! Paypal: