-Short Attention Span Theater-
Harvard hands down punishment in cheating scandal
Banished from the cushy ivory tower, scores of cheating Harvard students were sentenced to six months' hard time in the real world before they can re-apply to the prestigious university.


Hard time in the real world? Northeastern does that. It's called the "co-op" program.


The punishment came down on 60 crimson students ordered to "withdraw" — a forced break that can only be absolved after the ousted undergrads hold "a full-time, paid, non-academic job in a non-family situation" for at least half a year, dean of the faculty of arts and sciences Michael D. Smith wrote in an email yesterday. After that, the dean added, Harvard will consider letting the students back on campus.
Daddy can pay in cash?
Welcome back!
The cheating accusations first surfaced in the student newspaper, the Harvard Crimson, in August 2011. The paper reported the cheaters were part of an Introduction to Congress class where 120 students were accused of cutting corners, a figure the university did not dispute.


Sounds like they've got a future there...
Posted by: tu3031 || 02/02/2013 13:58 || Comments || Link || E-Mail|| [10797 views] Top|| File under:
Newsweek company renames as 'NewsBeast'
[FRANCE24] The operator of the erstwhile news magazine Newsweek, which became a solely digital publication last year after 80 years in print, officially became "NewsBeast" on Friday, its parent company said.
Well, Pravda is taken. So is "O Magazine"...
The corporate rebranding appeared to leave unchanged the separate online brands of Newsweek and The Daily Beast, which merged in 2010, with the website continuing to bear both names, initially at least.

Newsweek editor Tina Brown, alongside unit chief executive Baba Shetty, told a staff meeting that the Newsweek Daily Beast Company will henceforth be known as NewsBeast, said Justine Sacco, a spokeswoman for corporate parent IAC.

An Instagram photograph showed Brown and Shetty with a caption describing "our new chapter -- and company name." The two were pictured behind a logo reading "News_Beast."

It was unclear if the change would be visible to readers, however, as the website newsbeast.com directs people to a Greek-language news site.

Posted by: Fred || 02/02/2013 00:00 || Comments || Link || E-Mail|| [10799 views] Top|| File under:
Arabia
Saudi king names brother deputy premier: SPA
[Pak Daily Times]
King of the Arabians, Sheikh of the Burning Sands Abdullah


... Fifth out of 37 sons of King Abdulaziz to ascend to the throne. He is, after his half-brothers Bandar and Musa'id, the third eldest of the living sons of Abdul Aziz ibn Saud. Abdullah's mother is from the Rashid clan, longtime rivals of the Saud. He has 6 sons and 15 daughters and about $20 billion. His youngest son is just seven years old...


appointed one of his brothers, Moqren bin Abdul Aziz, as deputy prime minister, on Friday, making him second in line to the throne, the official SPA news agency said.

"Prince Moqren bin Abdul Aziz, adviser and special envoy of the king, has been named second vice president of the Council of Ministers," said the SPA report.

The king, 89, is the president of the Council, and Crown Prince Salman bin Abdul Aziz, 77, is the first vice president.

In the event of the king's death, the 68-year-old Moqren could then become crown prince.

Like Prince Salman, Moqren is a son of Abdul Aziz bin Saud, who founded Soddy Arabia


...a kingdom taking up the bulk of the Arabian peninsula. Its primary economic activity involves exporting oil and soaking Islamic rubes on the annual hajj pilgrimage. The country supports a large number of princes in whatcha might call princely splendor. When the oil runs out the rest of the world is going to kick sand in their national face...


and died in 1953. He has served as an adviser and special envoy of King Abdullah since July, previously serving as the head of Saudi intelligence. The monarch's age and frequent hospitalisation have raised concerns about the future leadership of the ultra-conservative Gulf kingdom, a key player in the Middle East and a major exporter of oil. The post of deputy premier had been vacant since Prince Nayef bin Abdul Aziz, a half-brother of the king, became crown prince in October 2011 following the death of Prince Sultan and then died himself last June.
Posted by: Fred || 02/02/2013 00:00 || Comments || Link || E-Mail|| [10801 views] Top|| File under:
Britain
'Traces of pork DNA' found in Halal prison meat
The Ministry of Justice is to suspend a firm supplying meat to prisons after tests found that it may have provided pies and pasties described as Halal - but with traces of pork DNA.

The Food Standards Agency (FSA) said the "local authority" involved was investigating, while the MoJ said the products have been withdrawn.

Justice minister Jeremy Wright said the incident was "absolutely unacceptable".

Under Islamic law, Muslims are strictly forbidden to eat pork.

In a statement, Mr Wright said the Prison Service was investigating the incident "as a matter of urgency".

He added: "This is an absolutely unacceptable situation and one which we regret greatly.

"Clearly this must be distressing for those affected and they can be reassured we are doing everything we can to resolve the situation.
Posted by: tipper || 02/02/2013 00:24 || Comments || Link || E-Mail|| [10800 views] Top|| File under:
Pork discovered in British prisons' halal food
Britain's Ministry of Justice on Friday suspended a supplier of halal meat to prisons after traces of pork were found inside meat pies and pasties.

All prisons have been notified and the halal-labelled products were withdrawn immediately, according to an MoJ spokesman.

Justice minister Jeremy Wright said, "This is an absolutely unacceptable situation and one which we regret greatly. Clearly this must be distressing for those affected and they can be reassured we are doing everything we can to resolve the situation. The Prison Service is investigating this as a matter of urgency."


Too late! They're all going to Hell!


A spokeswoman for the Food Standards Agency said the latest incident involved traces of pork. She said, "The FSA has been informed that a number of meat pies and pasties supplied to UK prisons which were labelled and served as Halal contained traces of pork DNA. The local authority (where the supplier is based) is investigating how this contamination came about and whether these products have been distributed further across the UK."


Sounds like we got a disgruntled infidel working at Achmed's Halal Foods...


"It is the responsibility of food businesses to ensure the food they sell contains what it says on the label. We are considering, with relevant local authorities, whether legal action is appropriate following the investigation," she added.

The Prison Reform Trust campaign group welcomed the swift probe. Its director Juliet Lyon said, "This is not a matter of dietary preference but of Islamic law. There are clear hospital and prison rules that halal meat must be on the menu.

"This lapse will have offended and distressed high numbers of Muslim prisoners and their families so apologizing, suspending the supplier and investigating the incident are the right steps for the MoJ to take."


Jeez, hope they don't so on a hunger strike or...sumthin.


According to MoJ figures from June 2011, some 12.5% of the prison population in England and Wales are Muslims.
Posted by: ryuge || 02/02/2013 00:00 || Comments || Link || E-Mail|| [10800 views] Top|| File under:
Down Under
Geert Wilders challenges Aussie immigration minister to debate
Dutch anti-Islam politician Geert Wilders has challenged Australia's immigration minister to meet him during a speaking tour of the country this month. Wilders said Chris Bowen, who has called Wilders an extremist and criticised his writings as offensive and wrong-headed, should meet him to debate his beliefs.

Wilders was forced to cancel a speaking tour last October after the decision to grant him a visa was postponed. At the time, Bowen said he finally decided to permit the visit because to refuse would give Wilders the opportunity to become a cause celebre.

Wilders said, "I am not going to insult your Minister of Immigration, even though he insulted me. But he is wrong, I am not an extremist. I represent the third biggest party in the Dutch parliament, nearly one million people voted for my party and now we are No 2 in the polls.

"Perhaps, if he is a real man, he would like to meet with me and discuss the issues publicly or privately, I don't care."

A spokesman for Bowen confirmed Wilders would be allowed to enter Australia on the visa he was granted last year, but the minister would decline his invitation to meet. He said, "The minister made his views very clear last year. He has absolutely no desire or plans to meet Mr Wilders."
Posted by: ryuge || 02/02/2013 00:00 || Comments || Link || E-Mail|| [10795 views] Top|| File under:
Economy
New England fishermen say new regulations may lead to collapse of the industry
[FOXNEWS] Fishermen say now they're staring at industry collapse because they've been left with far too few fish for most boats to make a living.

"We are headed down the wrong course here, of exterminating the inshore fleet, for no good reason," said David Goethel, a New Hampshire fisherman and council member.

The cuts, in effect May 1, are expected to be backed by federal managers at the National Oceanic and Atmospheric Administration. NOAA's top federal fisheries regulator, John Bullard, acknowledged the reductions will be devastating. But he said the fish stocks are struggling and the industry's steady, excruciating decline must be reversed.

"The first thing we have to do is put denial behind us," he said.

The cuts hit an industry that was crucial to the nation's early economy and remains imbued with the risk and romance of man versus nature -- depicted in the famous "Man at the Wheel" statue in Gloucester of a fisherman facing the sea.


Awwwww, don't worry guys. Liz Warren's got your back. Just tell her the "Man at the Wheel" was gay...


The new low limits reduce the cod catch to just a fraction of what it once was and prevent fishermen from landing more plentiful species, such as haddock and pollock. That's because fishermen can't pull up the healthier groundfish without catching too much of the cod that swim among them.
Posted by: Fred || 02/02/2013 00:00 || Comments || Link || E-Mail|| [10798 views] Top|| File under:
India-Pakistan
Sherry files review plea against SC order in blasphemy case
[Pak Daily Times] Pakistain's Ambassador to the United States Sherry Rehman has filed a review petition in the Supreme Court against its January 17 order to Multan city police officer (CPO) for deciding an application regarding the registration of blasphemy case against her, according to the law. Senior counsel Makhdoom Ali Khan has filed the review petition on behalf Sherry Rehman, pleading that the court had passed the order without hearing his client's point of view in this case.

It has also been learnt that three other senior lawyers, Salman Akram Raja, Abid Minto and Kamal Azfar, have also filed review petitions in the case. It must be noted that Muhammad Faheem Akhtar Gill had filed an appeal in the Supreme Court against a Lahore High Court, Multan Bench, decision that it has no jurisdiction in the case, and has prayed that the Punjab Police be directed to register a criminal case against Sherry Rehman under Section 295C of Pakistain Penal Code. He made Multan district and sessions judge, Multan CCPO, an SHO and Sherry Rehman respondents.

According to the applicant, Sherry Rehman had in a talk show on a private TV channel on November 30, 2010, outraged the religious feelings of

Mohammedan

s with deliberate and malicious intent.


...to whit, by saying the blasphemy laws should be repealed.
Posted by: Fred || 02/02/2013 00:00 || Comments || Link || E-Mail|| [10795 views] Top|| File under: Govt of Pakistan
Israel-Palestine-Jordan
Gaza Tunnel Authority suspends work amid heavy rainfall
GAZA CITY (Ma'an) -- The Gaza government announced Friday it has closed tunnels under Gaza's border with Egypt due to heavy rainfall in the area.
Mahmoud!You all right down there?
....glug glug glug
What did he say?
He said...glug glug glug.
Gaza's border authority told Ma'an that the tunnels were shut on Thursday night, and will be opened again on Sunday.
Hey! We gonna get paid for this?
See ya union rep! And put that shovel back!
During severe floods in January, at least three tunnel workers were killed after the structures collapsed around them.


Actually, it sounds like they collapsed "on" them...


A human rights group in Gaza urged the government to implement better safety measures and assess the benefits of the network as a whole, saying 232 people had been killed in collapsing tunnels.


Yeah, this'll occupy PCHR until little Yasser blows himself up with one of daddy's homemade grenades. Probably tomorrow...


The tunnel network developed as a vital source of goods under Israel's blockade of the coastal strip and Egyptian restrictions on the official Rafah crossing point.


It's for the children...
Posted by: tu3031 || 02/02/2013 00:00 || Comments || Link || E-Mail|| [10795 views] Top|| File under:
Syria-Lebanon-Iran
Was Iran's space monkey launch a scam?
Iranian authorities claimed to have successfully sent a monkey into space. But before and after pictures of the animal have internet observers calling the rocket launch a fake.


Posted by: tipper || 02/02/2013 00:20 || Comments || Link || E-Mail|| [10800 views] Top|| File under:
Home Front: Culture Wars
Teacher shoots violent thugs at school - in Detroit
2d Amendment wins again.


(WXYZ) - Police sources tell 7 Action News that a women's basketball coach from Martin Luther King, Jr. Senior High School shot two men who attacked him as he was walking two basketball players to their cars in the school parking lot.

Police sources say the coach was walking the two girls to their cars when two men allegedly approached and one pulled out a gun and grabbed him by his chain necklace. The coach then pulled out his gun and shot both of them, according to sources.

The man who shot the attackers was 70 years old, according to police.

One of the attackers was found dead in the median on Lafayette Boulevard, and the other was taken to a local hospital, according to police sources. We've learned that both of the men had attended the high school, and one had been recently expelled.
"But they were such good boys"
Police sources say the coach has a Concealed Pistol License and is reportedly a reserve police officer. They say he is fully cooperating with authorities.
Posted by: Barbara || 02/02/2013 11:25 || Comments || Link || E-Mail|| [10797 views] Top|| File under:
Who's in the News
41
[untagged]
6
al-Qaeda in North Africa
4
Arab Spring
1
al-Nusra
1
Jamaat-e-Islami
1
Govt of Iran
1
Hezbollah
1
al-Qaeda in Iraq
1
al-Qaeda in Pakistan
1
Hamas
1
Govt of Iraq
1
Govt of Pakistan
1
Boko Haram
Bookmark
E-Mail Me
The Classics
The O Club
Rantburg Store
The Bloids
The Never-ending Story
Thugburg
Gulf War I
The Way We Were
Bio
Merry-Go-Blog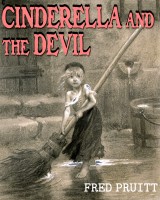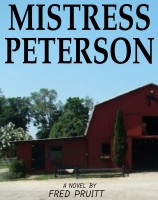 On Sale now!


A multi-volume chronology and reference guide set detailing three years of the Mexican Drug War between 2010 and 2012.

Rantburg.com and borderlandbeat.com correspondent and author Chris Covert presents his first non-fiction work detailing the drug and gang related violence in Mexico.

Chris gives us Mexican press dispatches of drug and gang war violence over three years, presented in a multi volume set intended to chronicle the death, violence and mayhem which has dominated Mexico for six years.
Click here for more information


Meet the Mods
In no particular order...


Steve White
Seafarious
tu3031
badanov
sherry
ryuge
GolfBravoUSMC
Bright Pebbles
trailing wife
Gloria
Fred
Besoeker
Glenmore
Frank G
3dc
Skidmark



Better than the average link...



Rantburg was assembled from recycled algorithms in the United States of America. No trees were destroyed in the production of this weblog. We did hurt some, though. Sorry.
34.239.154.240

Help keep the Burg running! Paypal: