-Lurid Crime Tales-
Chicago Boy With Replica Gun, 12, Robs 11-Year-Old On School Grounds
[CHICAGO.CBSLOCAL] A 12-year-old reliably Democrat Chicago, aka The Windy City or Mobtown
... home of Al Capone, a succession of Daleys, Barak Obama, and Rahm Emmanuel,...
boy allegedly held up an 11-year-old using a weapon that turned out to be a replica gun, police said.

The robbery occurred at the end of the school day on the campus of Palmer Elementary School in the North Mayfair neighborhood, police sources told CBS 2′s Chris Martinez.

Police were alerted to the incident after the 11-year-old victim and some of his friends later scuffled with the suspect to get the stolen money back. During that second confrontation, what looked like bullets fell from the suspect's backpack. The ammunition was turned over to the school resource officer.

Chicago Police Department SWAT team members and K-9 units secured the school grounds late Friday afternoon and conducted a search. Police tell CBS 2′s Pamela Jones they found a realistic-looking replica gun.
Posted by: Fred || 02/11/2013 00:00 || Comments || Link || E-Mail|| [6463 views] Top|| File under:
Suha Arafat: I Wish I'd Never Married Him
Palestinian leader's wife denies she has millions in the bank, claims to have turned down dozens of suiters.


Well, sure. Lots of people want to bed a celebrity's... love interest. It's almost like bedding the celebrity. Only in this case with a considerably lower probability of getting some deadly disease or permanent injury.

[Times of Israel] Nine years after the death of Paleostinian leader Yasser Arafat, his widow said she regrets the marriage and given the choice again, would not have wed him.


One would feel for her, had she not of her own free will and against advice married one of the most vicious men in the world at the time. When you lie down with a Komodo dragon, it is rather unreasonable thereafter to complain that when you get up various limbs are rotting and falling off.

"The marriage to Arafat was a big mistake and I regret it," said Suha Arafat in an interview published last week in the Turkish-language Sabah newspaper. "We were married for 22 years and it felt like 50."


It was so awful that you had a child by him...
Arafat added that she had repeatedly tried to leave her husband but was denied her freedom.


That's generally the way it is in a Muslim marriage, isn't it -- you aren't free to leave but he's free to leave you by saying the magic words. Didn't you know that?

"I tried to divorce Arafat more than 100 times and he didn't let me," she said. "Everyone knows about this story, especially those who were in his inner circle."

According to the report, the two first met in 1986 when she was a student in

Gay Paree

and engaged to a local lawyer. At the time, Suha recalled, the Paleostinian leader, 33 years her senior, was a much sought after man.

"There were many women who wanted to marry him but he only wanted me, despite the objections of my family," she said.

Suha said that although her relatives, a well-established Ramallah family, were opposed to the union, the pair married in secret on her birthday four years later. Her mother was furious at the development and flew to Tunis where she angrily berated Arafat for entering into a marriage with her daughter, which she deemed inappropriate.


And she lived? That doesn't smell right...

"Fate chose me and it wasn't easy right from the start," she said.

As soon as she became Mrs. Arafat she was locked away behind walls for security reasons, Suha said.

"I had to be careful in my phone conversations because of bugging, and we were always moving from one location to another."


Boy howdy, that's what happens when you marry a poisonous Komodo dragon terrorist. For some reason people are always out to get him. And you, just because...

Suha recalled that after her husband initiated the first intifada in 1987 -- it actually began as a spontaneous uprising -- the world's media attention was focused on him, "and it is no secret that it [the media] is controlled by Jews" she noted.

As the wife of man who spent so much time in the international media spotlight, Suha said she felt like the weakest link in the chain.


For good reason, apparently...

"My identity was completely destroyed," she said.

Since Arafat's death in a

Gay Paree

hospital in 2004 -- she has claimed that he was poisoned -- Suha said she has had dozens of marriage proposals, but rejected all hopeful suitors with the same answer: "Arafat was my hero."

Suha lives on a stipend she gets from the Paleostinian Authority, which she said is barely sufficient to support her and her daughter, and is a far distance from reports on millions of dollars that went to her through secret bank accounts.

"All the stories about Arafat putting millions in my bank account are nonsense and lies," she said. The money is with those who were close to Arafat and anyone who is determined can find it."


My bet is that she has plenty of Krugerrands stashed away but of course can't admit it publicly...

She also denied a rumor that the apartment she now shares with her teenager daughter Zawa in Malta was purchased as a gift by the former Libyan leader Muammar Qadaffy


... one of those little rainstorms from the Arab Spring...


. The apartment, she said, is rented.

"Even if I have regrets I accept the reality. Arafat was a great leader and I was very lonely in my marriage. I was always on the defensive because of the rumors that they spread about me. But life without him is even harder."

"If I could turn back time I wouldn't marry Arafat," she added.

Arafat was a strong supporter of the decision to exhume her husband in November 2012 amid claims he was poisoned.
Posted by: trailing wife || 02/11/2013 00:00 || Comments || Link || E-Mail|| [6469 views] Top|| File under:
Africa Subsaharan
Obscure DR Congo rebel leader arrested in S Africa
[Daily Nation (Kenya)] South African police have incarcerated
Drop the gat, Rocky, or you're a dead 'un!
the leader of an obscure DR Congo rebel group who claims to be the half-brother of President Joseph Kabila, officials said Sunday.


Oooh! I seen dis movie! He's the legitimate heir and the guy that's in there is a sneaky usurper, see? And he's got this beautiful sister and she falls in love with the good guy and talks him into helping to put the legit guy on the throne...




...and they have this sidekick who's a pickpocket and petty thief but he has a heart of gold...


"The Hawks (special police) arrested him on Friday in Cape Town,"

front man

Paul Ramaloko told AFP without naming him.

A police source earlier confirmed the suspect is Etienne Kabila, head of the Union of Nationalists for the Renewal of the DR Congo (UNR) accused of plotting to topple the government.

He claims to be the eldest son of assassinated DRC president Laurent Kabila and half-brother of current President Joseph Kabila.
Posted by: Fred || 02/11/2013 00:00 || Comments || Link || E-Mail|| [6460 views] Top|| File under:
Meet Hafiza Rukkayatu, 3-yr-old Islamic scholar
[Nigerian Tribune] Rukkayatu's journey towards achieving her feat, according to her mother, began when she was a toddler and was being taken to one of the Sheikh Dahiru Usman Bauchi Foundation's Qura'nic schools at Barkin Ruwa Askulaye in Kaduna, where her mother currently teaches Qur'an recitation and memorisation.

"We were using a big parlour, which was divided into classes for the learning of the Qur'an. At that time, I always carried her on my back while teaching. From there, she started reciting along with the students and before long, she had memorised some verses. That was how she started attending memorisation class. Right now, she has completed memorising the whole Qur'an," Sayyada Maimunatu, who is a daughter of renowned Islamic scholar, Sheikh Dahiru Usman Bauchi, told Sunday Tribune.

Sayyada Maimunatu said her daughter had little or no time to play with her peers as she had been conditioned to learning the Qur'an, which she said, was much more important than playing with her peers, adding that Hafiza Rukkayatu was always in the Qur'anic school between 7a.m. and 6p.m. daily.

She added that, "it is not as if she does not play with her mates. She does, especially with those who are memorising the Qur'an like her. This makes it easier for them, as their focus and attention are directed towards achieving the same goal, which is memorising the Qur'an."

Asked if her daughter would be allowed to have Western education now that she has completed the memorisation exercise, the 29-year-old proud mother of four, declared that her daughter would go to a proper school soon, submitting that the normal practice in their family was for every child to first and foremost learn the Holy Qur'an and start attending school when he/she reached the age of 10. According to her, all female children in the family only have the opportunity of studying up to the secondary school level.

"My husband has, however, said that the world is changing now, and that there is civilization all over the place and as such, our daughter will have the opportunity of going to a proper school whenever she reaches the age of six," she said, adding that despite the fact that there was civilization, they would not compromise giving their children Islamic education.
Posted by: Fred || 02/11/2013 00:00 || Comments || Link || E-Mail|| [6458 views] Top|| File under:
Caribbean-Latin America
Colombia ELN rebels want proof seized Germans are not spies
Members of Colombia's second largest rebel group, the ELN, say they want proof that two elderly German brothers they are holding are not spies. The rebels demanded to see documents showing the men worked for private companies and letters from their relatives backing up their identities.

Uwe and Gunther Breuer, who are 69 and 72 years old, were seized in November. They had been touring South America in a jeep when they were taken in a remote area near the border with Venezuela.

In a statement published on their website, ELN (National Liberation Army) rebels asked the families of Gunther and Uwe Breuer to "send us truthful evidence that clarifies their ties with the captured men".
Posted by: tipper || 02/11/2013 17:21 || Comments || Link || E-Mail|| [6459 views] Top|| File under:
Caucasus/Russia/Central Asia
Putin Turns Black Gold Into Bullion as Russia Out-Buys World
When Vladimir Putin says the U.S. is endangering the global economy by abusing its dollar monopoly, he's not just talking. He's betting on it.

Not only has Putin made Russia the world's largest oil producer, he's also made it the biggest gold buyer. His central bank has added 570 metric tons of the metal in the past decade, a quarter more than runner-up China, according to IMF data compiled by Bloomberg. The added gold is also almost triple the weight of the Statue of Liberty.

"The more gold a country has, the more sovereignty it will have if there's a cataclysm with the dollar, the euro, the pound or any other reserve currency," Evgeny Fedorov, a lawmaker for Putin's United Russia party in the lower house of parliament, said in a telephone interview in Moscow.

Gold, coveted by Russian rulers including Tsar Nicholas II and the Bolshevik leader whose forces assassinated him, Vladimir Lenin, has soared almost 400 percent in the period of Putin's purchases. Central banks around the world have printed money to escape the global financial crisis, sapping investor appetite for dollars and euros and setting off a scramble for safety
Posted by: tipper || 02/11/2013 02:34 || Comments || Link || E-Mail|| [6461 views] Top|| File under:
Economy
Not enough bourbon to go round!
Maker's Mark waters down its alcohol content by 3% so it can make more

The bourbon will cut its alcohol content by three per cent, an email said
Company said it came to the decision after 'looking at all possible solutions'
Chief executives said the taste of the bourbon will remain the same
Distillers of a world famous bourbon has cut its alcohol content so it can meet increasing demand for the drink.

The owners of Maker's Mark, which is distilled Loretto, Kentucky, said they are unable to produce the bourbon fast enough.

The plans became public after an email from Maker's Mark executives Rob Samuels and Bill Samuels Jr, son of the company's founder, emerged.

It announced that the bourbon - which used the slogan 'It tastes expensive... and is' - will drop its alcohol content by there per cent.

It will now be reduced to 42 per cent ABV from 45 per cent.


Posted by: tipper || 02/11/2013 17:33 || Comments || Link || E-Mail|| [6466 views] Top|| File under:
Europe
Pope Benedict to resign at month's end
Pope Benedict XVI said on Monday he will resign on Feb. 28 because he no longer has the strength to fulfill the duties of his office, becoming the first pontiff since the Middle Ages to take such a step.

The 85-year-old pope said he had noticed that his strength had deteriorated over recent months "to the extent that I have had to recognize my incapacity to adequately fulfill the ministry entrusted to me".

"For this reason, and well aware of the seriousness of this act, with full freedom I declare that I renounce the ministry of Bishop of Rome, Successor of Saint Peter," he said according to a statement from the Vatican.

A Vatican spokesman said the pontiff would step down on Feb. 28, leaving the office vacant until a successor is chosen.
Posted by: tipper || 02/11/2013 06:57 || Comments || Link || E-Mail|| [6466 views] Top|| File under:
Great White North
Canadian Officer Who Spied For Russia Jailed For 20 Years
[Jpost] Canadian naval officer who handed over secrets to Russia for more than four years, damaging Canada's relations with the United States and other key allies, was tossed in the clink
Keep yer hands where we can see 'em, if yez please!
for 20 years on Friday.

Sub-Lt. Jeffrey Delisle had pleaded guilty to breach of trust and handing information to a foreign entity that could harm national interests. He was also fined $111,817 ($111,817), the sum he received from his Russian spymasters.

That's all he got? For 4 years? Hell, jail him for being too stupid to negotiate a better deal with the Ruskies.

Delisle, 41, worked at a security unit in Halifax that tracked vessels entering and exiting Canadian waters.
Posted by: trailing wife || 02/11/2013 00:00 || Comments || Link || E-Mail|| [6459 views] Top|| File under:
India-Pakistan
Allahabad stampede toll rises to 36
At least 36 people were killed in a stampede at Allahabad railway station on Sunday evening, the railways said today.

Most of the victims, who include 26 women and a 8-year-old girl, were from Uttar Pradesh and Bihar. All the bodies are at the Medical College Mortuary in Allahabad, where post-mortem is being conducted.


"Here's another one for you Dr. Quincy!"
"Great Sam, stack him in the back with the others."

The incident occured at 7 p.m. near platform no 6, where a footbridge reportedly collapsed due to the heavy rush of pilgrims who had converged on the Sangam for the Mauni Amavasya Snan.

According to eyewitnesses, there was a lathi charge which led to confusion among the pilgrims who were rushing toward the platform after an announcement for a train arrival. The railway station and the bus station, barely a kilometre apart were teeming with hundreds of people at the time.
Posted by: tipper || 02/11/2013 02:01 || Comments || Link || E-Mail|| [6465 views] Top|| File under:
Science
Warning over social networking 'snooping' technology
New stalking software capable of tracking people's movements and predicting future behaviour using data from social networking websites has been developed, it emerged today.

The sophisticated technology relies on websites such as Facebook and Twitter to build a detailed picture of people's lives in a move that could raise concerns over breach of privacy and civil liberties.

The system has been created by Raytheon, the US giant defence contractor.

It was claimed that the technology could be transformed into a "Google for spies" and used by governments as a means of monitoring and controlling people online.

The company insisted that the software – dubbed "Riot" or Rapid Information Overlay Technology – had not been sold to any clients but was shared with the US government in 2010.

The move follows controversy over the Communications Bill in Britain which would authorise the monitoring of phone calls, emails and internet usage.

Ministers insist the reforms are vital for countering paedophiles, extremists and fraudsters but civil liberties have attacked the Bill's scope and branded it a "snoopers' charter".

A video obtained by the Guardian newspaper reveals how the software system can gather personal information about people – including their friends, interests and the places they visit – from social networking websites including Foursquare, a mobile phone app that alerts friends of their whereabouts.

In the video, the software analyses the behaviour of a Raytheon employee – Nick – to show the places he has used his smartphone, the day or time of most internet activity and the location of photos posted online.

"We know where Nick's going, we know what Nick looks like, now we want to try to predict where he may be in the future," says the video.

Ginger McCall, from the US-based Electronic Privacy Information Centre, said the Raytheon, said the technology raised concerns about how personal data could be covertly collected without people's authorisation.

"Social networking sites are often not transparent about what information is shared and how it is shared," she said.

"Users may be posting information that they believe will be viewed only by their friends, but instead, it is being viewed by government officials or pulled in by data collection services like the Riot search."

The company's spokesman had earlier confirmed that the video was a "proof of concept" product that has not been sold to any clients.


Posted by: lotp || 02/11/2013 00:00 || Comments || Link || E-Mail|| [6460 views] Top|| File under:
Who's in the News
35
[untagged]
6
Arab Spring
4
TTP
3
Govt of Pakistan
3
al-Qaeda in North Africa
3
Jamaat-e-Islami
2
Govt of Iraq
1
Boko Haram
1
Govt of Iran
1
Govt of Syria
1
Jamaat-e-Ulema Islami
1
Lashkar e-Jhangvi
1
Muslim Brotherhood
1
Thai Insurgency
1
al-Qaeda
1
Abu Sayyaf
1
al-Qaeda in Pakistan
1
al-Shabaab
1
al-Nusra
Bookmark
E-Mail Me
The Classics
The O Club
Rantburg Store
The Bloids
The Never-ending Story
Thugburg
Gulf War I
The Way We Were
Bio
Merry-Go-Blog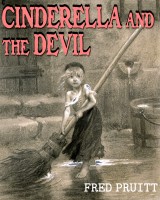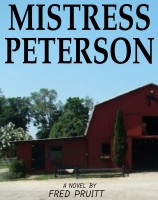 On Sale now!


A multi-volume chronology and reference guide set detailing three years of the Mexican Drug War between 2010 and 2012.

Rantburg.com and borderlandbeat.com correspondent and author Chris Covert presents his first non-fiction work detailing the drug and gang related violence in Mexico.

Chris gives us Mexican press dispatches of drug and gang war violence over three years, presented in a multi volume set intended to chronicle the death, violence and mayhem which has dominated Mexico for six years.
Click here for more information


Meet the Mods
In no particular order...


Steve White
Seafarious
Pappy
lotp
Scooter McGruder
john frum
tu3031
badanov
sherry
ryuge
GolfBravoUSMC
Bright Pebbles
trailing wife
Gloria
Fred
Besoeker
Glenmore
Frank G
3dc
Skidmark
Alaska Paul



Better than the average link...



Rantburg was assembled from recycled algorithms in the United States of America. No trees were destroyed in the production of this weblog. We did hurt some, though. Sorry.
3.238.235.155

Help keep the Burg running! Paypal: