-Short Attention Span Theater-
CBS sitcom producer apologizes for Srebrenica reference
[RFE/RL] A producer for an American television sitcom that appears to make a joke about the 1995 Srebrenica massacre has apologized, saying the show was not aware of the reference.


I almost believe that -- the producers and writers very likely went to the same fine schools as all those MSM foreign affairs journalists that Ben Rhodes mocked...

Bosnians reacted angrily after an episode of the sitcom, The Odd Couple, aired last month on CBS. In the episode, a male character invites a prospective date to a Serbian restaurant that appears to be called A Taste Of Srebrenica. He also mangles the pronunciation of the town where more than 8,000 young Bosnian men and boys were systematically rounded up and killed by the Bosnian Serb army in 1995.

In a statement, the show's executive producer, Bob Daily said, "We were unaware of any connection to the terrible tragedy in Srebrenica. We would never intentionally disrespect or make light of such an event and sincerely apologize to anyone we may have offended."

"Saying, 'Let's go visit that new Serbian restaurant, The Taste of Srebrenica,' is analogous to saying something as horrendous as: 'Let's go visit that new German restaurant, The Taste of Auschwitz,'" the Congress of North American Bosniaks, which represents migrants and refugees from the region, said in an open letter.
Posted by: ryuge || 05/11/2016 00:00 || Comments || Link || E-Mail|| [6472 views] Top|| File under:
-Signs, Portents, and the Weather-
Measles Outbreak in Memphis Began at Mosque
[Breitbart] The first reported case of a person with measles in the recent Memphis outbreak, which now numbers seven confirmed cases, was at a local mosque on April 15, according to the Shelby County Health Department.

"The first public place where there was a public exposure potentially [to measles] was the Masjid Al-Noor Mosque on April 15," Dr. Alisa Haushalter, Director of the Shelby County Health Department, tells Breitbart News.

"The mosque is one location we know that individuals who were infectious were during their infectious period, but that's not necessarily where the first case occurred. I don't want you to draw conclusions without sufficient information," she added.

Haushalter acknowledged, however, that the measles outbreak could have originated with an unvaccinated for measles adult or child brought to Tennessee under the federal refugee resettlement program, something she called "a possibility amongst many."
Posted by: Besoeker || 05/11/2016 02:18 || Comments || Link || E-Mail|| [6459 views] Top|| File under:
Caribbean-Latin America
VZ: It Begins - Tanks and Troops. 4 Killed, 1200 Arrested
HT Insty


Police and National Guard killed four suspects Tuesday during a wide raid in Western Caracas that involved tanks and helicopters, as Venezuela also underwent the rare climate phenomenon known as a "solar halo."

"As has been the request of our people, we have deployed OLP New Phase in 4 areas of Caracas," tweeted Interior Minister Gustavo Gonzalez as the operation began unfolding. Local media said eight suspected criminals were killed during the operation, but Gonzalez spoke only of four killed when resisting police action. Some 400 vehicles were used during the operation, ranging from motorcycles to tanks and choppers.

The purpose of the raid, Gonzalez said was to "eradicate organized crime" and "the paramilitary." Venezuelan government officials frequently blame the country's high crime rate on right-wing paramilitary groups supposedly originated in Colombia and affiliated with the local anti-Maduro opposition, a charge the opposition has denied and the government failed to prove conclusively.

The homicide rate in Venezuela is surging again in 2016, the Prosecutor General's office warned in its first quarterly report of the year last week. Venezuela suffered 18,000 homicides in 2015 according to the Prosecutor General, but NGO's put that figure closer to 28,000 murders for last year.

Also during the operation, 1,131 suspects for different crimes were apprehended, the Interior and Justice Ministry said in a tweet. Seventeen cars, 19 motorcyles, 15 fire arms, all supposedly stolen, as well as unspecified amounts of illegal drugs were also seized during the operation, minister Gonzalez said.

HIGH CASUALTY RATE

State television said 3,200 security personnel were deployed in the operation, called "OLP" by the government, the Spanish language acronym of "Operations for the Liberation of the People." OLP's are a forceful, wide raid implemented on high crime areas of Venezuela that have been criticized for their high casualty rates, both for police and suspects.

Cops and guardsmen closed main roads leading into four sections of Western Caracas -- Cota 905, Coche, El Cementerio and El Valle -- Tuesday morning before the showdown. Afterwards, per OLP's established procedure, they went house-to-house seeking criminals -- but this time, cops brought more than just body armor.

TANKS IN THE PEACE ZONE

For the first time ever, tanks were deployed in one of Caracas' few "zonas de paz", or "peace zones" -- Cota 905.

Like the OLP itself, the "peace zones" are a divisive, highly controversial initiative: high-crime areas were police stopped patrolling three years ago, after talks with local gangs. Now the cops are back and in full force.

Posted by: Frank G || 05/11/2016 16:23 || Comments || Link || E-Mail|| [6465 views] Top|| File under: Commies
Brazil's Rousseff undone by hubris, economic missteps
[REUTERS] Minutes after taking her oath of office in 2011, President Dilma Rousseff stood before Congress and pledged to end the dirty back-room deals and kickback schemes at the heart of Brazilian politics.

"Corruption will be combated ceaselessly, and the entities that control and investigate these matters will have my full backing," she vowed.

For a time, it seemed she would make good on her promise. In her first year, she forced out seven cabinet ministers tainted by accusations of wrongdoing and had the highest approval rating of any president since Brazil's return to democracy in 1985.

Yet five years on, amid the worst recession since the 1930s, Rousseff will be stripped of office if the Senate, as expected, votes on Wednesday to put her on trial for breaking budgetary laws.

Although she faces no allegations of personal enrichment, Rousseff also stands accused by Brazil's public prosecutor of obstructing a huge corruption investigation at state-run oil company Petrobras (PETR4.SA), Brazil's biggest-ever scandal.

She chaired the board of Petrobras from 2003 to 2010, when the worst of the corruption was taking place.

Rousseff denies any wrongdoing and says she is the victim of a 'coup.' But outrage over the recession and the Petrobras scandal turned most Brazilians against her, motivating opposition efforts to unseat her.

In explaining what went wrong, former ministers, aides and congressmen point to Rousseff's stubbornness, economic mismanagement and a tendency toward self-isolation. Combined, those traits led her to rebuff advice that might have averted recession and saved her politically.

Posted by: Fred || 05/11/2016 00:00 || Comments || Link || E-Mail|| [6457 views] Top|| File under:
China-Japan-Koreas
Dam at North Korea power plant partly collapsed, source says
A power plant Kim Jong Un touted during the Seventh Party Congress may be leaking at various points due to shoddy construction.

Mount Paektu power plants Nos. 1, 2 and 3 in Yanggang Province are experiencing problems due to a nationwide policy that stressed the importance of speed over safety checks, South Korean news agency Yonhap reported.


Whereas here in America we prioritize slow, plodding development over cost.


The construction took place hastily in order to meet a deadline ahead of the congress, which opened Friday and closed Monday.

Kim's call for a "70-day battle," a mass mobilization movement that required ordinary North Koreans to volunteer free labor, has not had the results the state had expected, according to an unnamed source who provided satellite images of the power station.


Really? Is it possible that Pudgy is as stupid as 0bean?


Images indicate a dam at the power station was showing cracks in several areas, and a part of the dam wall had collapsed.

The satellite images taken Sunday also showed a spillway had been built to drain surplus water from the reservoir and the hydroelectric power plants.

Last October, Kim had ordered the completion of Mount Paektu Hero Youth Power Station No. 3 by Aug. 28, or national youth day.

The state then held a "completion" ceremony for the power station on April 28, and Kim recently told the congress the power station had been "built well," thanks to the "indomitable spirit" of young workers.


But I thought Pudgy had X-ray vision . . . .


But a source on the issue said the construction took place at subzero temperatures, and the pouring of concrete took place at -22 degrees Fahrenheit.


That sounds a bit on the chilly side to me. But I'm not a CE.


Workers were also not adequately clothed or fed during the construction, and due to the lack of safety equipment, dozens of people were injured on site.

Construction workers were not compensated and have complained about their treatment, another source told Yonhap.


I wonder how many will be sent to reeducation camps for this.
Posted by: gorb || 05/11/2016 14:37 || Comments || Link || E-Mail|| [6476 views] Top|| File under: Commies
The Grand Turk
Turkey fulfills 67 of 72 commitments to EU for canceling visa regime
Turkey has fulfilled 67 out of 72 commitments to the European Union (EU) for canceling the visa regime, Turkey's Ministry for EU Affairs told Trend May 10. The remaining five commitments are expected to be fulfilled by late May, said the ministry.

Canceling the visa regime with EU is one of the priorities for Turkey, according to the ministry.

"Once Ankara fulfills all its commitments, the EU will also have to keep its word, that's to say, to cancel the visa regime for Turkish citizens," said the Ministry for EU Affairs.

Earlier, the European Commission proposed the EU to cancel the visa regime with Turkey.

Commenting on the issue, Turkey's Foreign Minister Mevlut Cavusoglu said that Ankara has in fact fulfilled its commitments to the EU for cancelling the visa regime.

Earlier, Ankara cancelled the visa regime for the citizens of all 28 EU countries on May 3, but the visa-free regime will be effective after the EU cancels the visa regime for Turkish citizens. It is expected that after Turkey fulfills all 72 commitments to the EU, the latter will cancel the visa regime for Turkish citizens.
Posted by: Steve White || 05/11/2016 00:00 || Comments || Link || E-Mail|| [6461 views] Top|| File under:
India-Pakistan
Throwing acid on IIUI staff's car being probed
[DAWN] ISLAMABAD: A three-member committee formed by the International Islamic University (IIUI) is inquiring into the recent incident of acid being thrown at one of its faculty member's cars.

On March 14, acid was thrown on the car of Assistant Professor at the Physics department Dr Mumtaz, who was not in his car when the incident happened.

According to a source, one side of the car and its rear has been damaged which also caused fear among the faculty members. Soon after the incident, the university formed a three-member committee to inquire into the matter, said IIUI spokesperson Abid Masood.
Continued on Page 49
Posted by: Fred || 05/11/2016 00:00 || Comments || Link || E-Mail|| [6459 views] Top|| File under: Govt of Pakistan
An Indian teen was raped by her father. Village elders had her whipped.
[WASHINGTONPOST] The teenage girl, dressed in pink, sits in the dirt before six community elders.

In a scene captured on a cellphone video, one of the men wags his finger angrily at her. He rages: This girl must be punished.

A villager ties her waist with rope, holding the other end, and lifts a tree branch into the air. She bows her head. The first lash comes, then another, then another. Ten in all. She lets out a wail.

Eventually the crowd starts murmuring, "Enough, enough," although nobody moves to stop the beating. Finally, the man throws down his stick. It's over.

She is 13 years old. Or maybe 15. Her family doesn't know for sure. She has never set foot in a school and has spent most of her life doing chores at home, occasionally begging for food and performing in her father's acrobatic show, for which she is given 20 rupees, about 30 cents.

Her crime? Being too scared to tell anyone her father raped her.


Posted by: Fred || 05/11/2016 00:00 || Comments || Link || E-Mail|| [6461 views] Top|| File under:
Israel-Palestine-Jordan
Why Only Israel Can Customize America's F-35 (At Least For Now)
They'll probably stop it just as soon as Israel's three high-school coders that they put on this project get ahead of our lame-a$$ army of coders.


Any big-ticket military technology purchased from the US comes with rules. Big stacks of strict guidelines outline exactly what allies can do to the hardware and the systems that run it. Generally, it comes down to: nothing. No modifications, no additions, no deletions. You can't even make repairs without written consent from the Pentagon.

Uncle Sam typically responds to such requests with a resounding no, especially when the hardware in question is the wildly advanced (and wildly over budget) F-35 Lightning II Joint Striker Fighter. The stealth fighter jet, which Lockheed Martin is selling to US allies, comes with caveats that expressly prohibit unauthorized tinkering and a requirement that only US-run facilities service the plane. These rules, designed to protect deeply intertwined systems and maintain the security of sensitive technology, are non-negotiable.

Unless you are Israel.

Israel will be the first ally to receive the aircraft when its deliveries begin in December, and it will for the foreseeable future be the only country allowed to install customized software and weapons. The software is an app-like "command and control" system used elsewhere in the Israeli Air Force's fleet; the weapons would initially be an Israeli-built missile system. The US will most likely also let the Israeli Air Force service the jets independently.

The negotiations are still ongoing within Lockheed Martin and the Pentagon's F-35 Joint Program Office, which grants such approvals. Final decisions are expected this year. One reason Israel gets a pass is because of its technological track record, particularly with US weaponry. Israel's Air Force has long tweaked F-16s and F-15 to integrate its own systems.

Israel is quite adept at building advanced military technologies, from weapons systems to sensors to communications gear, and sells a lot of it to the US. Israel's Litening precision targeting system--an external pod that uses infrared imaging and laser range-finding to guide bombs to targets--is used in a variety of US Air Force and Navy aircraft. The sophisticated Joint Helmet-Mounted Display system for F-22 fighter pilots leans heavily on Israeli technology.

But an even bigger part of the explanation has to do with Israel's state of perpetual conflict, which makes it a different sort of ally for the US. Speaking at a conference last month in Tel Aviv, as Defense News reported, Israeli Air Force chief of staff Brigadier General Tal Kalman suggested Israel's "unique requirements" justify a degree of autonomy with the F-35. Israel is pursuing its own maintenance center at Nevatim Air Base, where the jets will be based. When you might go to war at any moment, the argument goes, you can't have your best hardware go out of service for weeks at a time for checkouts that can take just a few days on your own turf.

Israel receives about 55 percent of the State Department's Foreign Military Financing budget, according to Defense News. A new agreement currently being negotiated could see $40 billion go to support Israel's military needs over the next 10 years--a number that Israel currently thinks is inadequate, given how much technological advancement its regional adversaries, primarily Iran, have recently clocked.

From that perspective, what helps Israel helps the United States‐and the F-35 will give Israel an overall airpower advantage that could last decades. But system security remains a key concern for the US. It helps that the key piece of software Israel is adding to the F-35I (its official designation) won't affect the airplane's own software. It's a free-standing, add-on app for what's known as C4 systems--command, control, communications and computing. The app draws data streams from the F-35's own open-architecture operating system in order to provide additional functionality. According to Benni Cohen, a general manager at Israel Aerospace Industries, the state-owned military technology developer that's creating the new app, it gives the air force an easy tool for adapting the F-35 to its own needs. "[Our] open-system architecture enables rapid software and hardware development cycles that will also provide more affordable modernization and support of systems over the platform's life cycle," Cohen said.

It will also allow easy integration with the current systems used by the Israeli Air Force, including those within the force's existing F-16 and F-15 fighters, Cohen added. Variations of the same software slated for the F-35 already exist in those fighters imported from the United States. The F-35 will effectively "play nice" with the IAF's current resources.

The other nations buying the F-35--the UK, Italy, the Netherlands, Turkey, Australia, Norway, and Denmark--have spent years negotiating how much they'll be allowed to tinker with the jet. None have had the success that Israel appears to be achieving. Beyond the app integration--which may actually inspire other program partners and customers to pursue similar tactics, according to Aviation Week & Space Technology--Israel will likely also add its Spice 1000 precision missile system, among other possible weapons, along with so-called conformal fuel tanks, which mount above the wings and close to the fuselage, to the fighter. Though they could extend the fighter's range by up to 40 percent, those tanks will likely compromise the jet's stealth capability.

The US is working with Israel to ensure that all their proposed systems will work harmoniously with the F-35's native systems, and that its proposed maintenance facility at Nevatim air base will be adequately secure. When the jets start arriving later this year, Israel intends to make then fully combat-ready within just 12 months.
Posted by: gorb || 05/11/2016 01:46 || Comments || Link || E-Mail|| [6461 views] Top|| File under:
Science & Technology
Raytheon Can Turn Old American-Made M60A3 Tanks Into Killing Machines
[The National Interest] Raytheon is pitching a new upgrade for the venerable M60A3 Patton main battle tank that would turn the elderly design into a competitive force on the modern battlefield--all at a fraction of the cost of a new vehicle.

Named the Raytheon M60A3 Service Life Extension Program (SLEP), the upgrade is being offered for export to nations that need the performance to take on threats like a Russian-built T-90S, but can't afford a top-of-the-line machine like the M1A2 SEP(v)3 Abrams or Leopard 2A7.

At the core of the upgrade is a new 950-horsepower diesel engine--which replaces the original 750-horsepower unit. As part of the deal, the engine would be reconditioned to a zero hour condition. Meanwhile, the old turret hydraulic controls would be replaced with new electrical systems, which are faster, more responsive and quieter than their predecessors.

Offensive firepower is exponentially improved by swapping out the old 105mm M68 rifled gun in favor of the Abrams' German-made L44 120mm smoothbore cannon. The addition of the new weapon would give the M60A3 the ability to engage enemy tanks as advanced as the T-90MS on a near equal footing. In fact, with the upgrade, the M60 probably outperforms older M1A1 variants.
Posted by: Besoeker || 05/11/2016 11:26 || Comments || Link || E-Mail|| [6468 views] Top|| File under:
Southeast Asia
US says it will work with controversial new Philippines leader
[ENGLISH.ALARABIYA.NET] The United States said on Tuesday it would work with the apparent victor of the Philippines presidential election but declined to say if it had any concerns about the controversial policies advocated by maverick Davao City Mayor Rodrigo Duterte.

"Washington respects the choice of the Philippine people. We gladly work with the leaders they've selected," State Department spokeswoman Elizabeth Trudeau said without identifying Duterte by name.

When pressed about whether the United States had any concerns about positions advocated by the tough-talking Duterte, including extrajudicial killings to stamp out crimes and drugs, Trudeau repeated her statement that Washington respected the choice of the voters.

"We look forward to working with the leader that the Philippines has elected," she said.

An official winner had not yet been declared in the Philippines vote, but an unofficial count by an election commission-accredited watchdog showed he had a huge lead over his two closest rivals, both of whom conceded defeat.

Trudeau said several of the presidential contenders had noted that a winner had been unofficially named and welcomed the fact that the vote had been conducted "smoothly and enjoyed historically high levels of participation."

Duterte's vows to restore law and order resonated with Philippine voters, but his incendiary rhetoric and advocacy of extrajudicial killings to stamp out crime and drugs alarmed many people, who saw it as harkening back to the country's authoritarian past.

Posted by: Fred || 05/11/2016 00:00 || Comments || Link || E-Mail|| [6459 views] Top|| File under:
Who's in the News
38
[untagged]
13
Islamic State
6
Taliban
5
Govt of Pakistan
3
Govt of Iran
3
Houthis
3
Commies
1
Hezbollah
1
Hizb-ut-Tahrir
1
Arab Spring
1
Jamaat-e-Islami
1
Jemaah Islamiyah
1
Palestinian Authority
1
Boko Haram
1
al-Shabaab
1
Govt of Pakistain Proxies
1
Govt of Syria
1
Hamas
Bookmark
E-Mail Me
The Classics
The O Club
Rantburg Store
The Bloids
The Never-ending Story
Thugburg
Gulf War I
The Way We Were
Bio
Merry-Go-Blog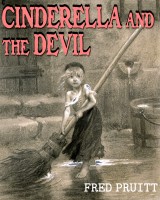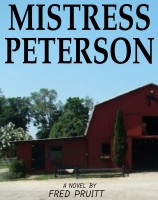 On Sale now!


A multi-volume chronology and reference guide set detailing three years of the Mexican Drug War between 2010 and 2012.

Rantburg.com and borderlandbeat.com correspondent and author Chris Covert presents his first non-fiction work detailing the drug and gang related violence in Mexico.

Chris gives us Mexican press dispatches of drug and gang war violence over three years, presented in a multi volume set intended to chronicle the death, violence and mayhem which has dominated Mexico for six years.
Click here for more information


Meet the Mods
In no particular order...


Steve White
Seafarious
Pappy
lotp
Scooter McGruder
john frum
tu3031
badanov
sherry
ryuge
GolfBravoUSMC
Bright Pebbles
trailing wife
Gloria
Fred
Besoeker
Glenmore
Frank G
3dc
Skidmark
Alaska Paul



Better than the average link...



Rantburg was assembled from recycled algorithms in the United States of America. No trees were destroyed in the production of this weblog. We did hurt some, though. Sorry.
34.204.180.223

Help keep the Burg running! Paypal: