-Lurid Crime Tales-
BLM Activist 'Tango Uniform' After Breaking Into St. Louis Police Officer's Home
[Gateway Pundit] A former Affton High School football standout forced his way into a South County home and was shot and killed by an off-duty officer inside after a Facebook dispute over Black Lives Matter apparently boiled over late Saturday afternoon.

That's what can be pieced together from the accounts of police and an uncle of Tyler Gebhard, who said the young man had been struggling with mental health issues.

"He walked over there and into a gunfight," Gebhard's uncle, Patrick Brogan said, drawing on accounts offered by friends of his nephew. "When he got there, he was met with a gun and the guy killed him."

Authorities said Gebhard, 20, and the officer were acquainted, and Gebhard made Facebook threats to the officer's family and "uninvolved members of the community" in advance of the Saturday encounter with the unidentified officer.

Gebhard threw a 50-pound concrete planter through the window and entered the Lakeshire residence as the officer's wife, mother-in-law and two young children struggled to escape through a bedroom window, St. Louis County Police Chief Jon Belmar said. The off-duty officer shot and killed Gebhard.
Posted by: Besoeker || 07/12/2016 04:07 || Comments || Link || E-Mail|| [336078 views] Top|| File under:
Armed TX citizens stand guard outside Police Departments
[Breitbart] On July 9, two days after the heinous ambush on Dallas police officers, citizens armed with AR-15s stood guard outside various police departments in Texas.

According to the Montgomery County Police Reporter, James Evans, Roger Tarrant, and Paul Wilson went to the Patton Village Police Department with "their AR-15s in hand" and stood guard. They also stood outside the City of Splendora Police Department (SPD), where passing drivers "honked their horns in approval, while others stopped for photos, selfies, and to personally thank them for what they were doing."
Posted by: Besoeker || 07/12/2016 03:25 || Comments || Link || E-Mail|| [336069 views] Top|| File under:
Alton Sterling Arrest Record, Criminal History & Rap Sheet [DOCUMENTS]
Alton Sterling was a 37-year-old black man who was shot to death in a confrontation outside a convenience store with police in Baton Rouge, Louisiana early on the morning of July 5.

His death has sparked outrage, protests, and an investigation by the U.S. Justice Department.

The officers' handling of the confrontation has come under intense scrutiny from the public, and could lead to criminal charges. The debate over the officers' conduct is likely to include discussion of Sterling's criminal record and whether it is at all relevant when assessing the officers' conduct. The legal questions in the case will focus on what happened in the confrontation between Sterling and the officers right before he was shot. Sterling's case file does provide a fuller biography of the man, however.

A review of court records by Heavy shows that Sterling was well known to Baton Rouge police, although the two officers involved in the shooting -- Blane Salamoni and Howie Lake II -- are not mentioned in documents pertaining to Sterling. You can read all of Sterling's Baton Rouge criminal case details here:

Posted by: Besoeker || 07/12/2016 03:18 || Comments || Link || E-Mail|| [336069 views] Top|| File under:
Detroit police arrest four for threats against cops
Detroit police arrested four men for allegedly threatening on Facebook to kill police officers, police Chief James Craig said Sunday.

One of the men reportedly posted: "All lives can't matter until black lives matter. Kill all white cops."

The arrests of the four African-American Detroiters follow Thursday's slayings of five Dallas officers by a black sniper during a protest march. The man blamed for the killings and injuries to seven others reportedly told police he wanted to kill as many white cops as possible. With the Dallas ambush of police officers last week and calls for more cop killings, Craig said he's taking seriously the social media threats that his staff uncovered.

Craig said he plans to contact federal, state and local prosecutors to determine what charges may be brought against the suspects.

"Social media is new territory, and while it's been established that hate speech is protected by the First Amendment, we're talking about people specifically saying on Facebook they want to kill white police officers," said Craig, who said the Police Department's counter-terrorism unit saw the alleged threats while monitoring social media.

"If someone threatens to kill the president, that person would be arrested and prosecuted. How is it any different when someone threatens to kill white cops?"

But one legal expert said it's murky determining where free speech ends and illegal behavior begins.

"Certainly, posting that kind of thing on social media is a bad thought," said professor Larry Dubin of the University of Detroit Mercy School of Law. "But having a bad thought isn't necessarily a crime. There are a lot of issues at play here, and I think a lot would depend on what exactly was said."

One of the Detroit men reportedly posted on Facebook that Johnson was a "hero" for killing the Dallas officers, and added: "He inspired me to do the exact same thing."

Police said another man posted: "It's time to wage­ war and shoot the police first." The man told people to contact him to organize the effort to shoot officers.

The fourth suspect posted pictures and videos of officers being shot on his Facebook wall and wrote: "This needs to happen more often," according to police.

Craig said Monday two of the four suspects are no longer in custody. The two others are in custody on unrelated misdemeanor warrants.
Posted by: Steve White || 07/12/2016 00:00 || Comments || Link || E-Mail|| [336066 views] Top|| File under:
Use of force in blacks versus whites
From the website of the 'National Bureau of Economic Research':

This paper explores racial differences in police use of force. On non-lethal uses of force, blacks and Hispanics are more than fifty percent more likely to experience some form of force in interactions with police. Adding controls that account for important context and civilian behavior reduces, but cannot fully explain, these disparities. On the most extreme use of force – officer-involved shootings – we find no racial differences in either the raw data or when contextual factors are taken into account. We argue that the patterns in the data are consistent with a model in which police officers are utility maximizers, a fraction of which have a preference for discrimination, who incur relatively high expected costs of officer-involved shootings.


You can download a PDF from the website or have the file mailed to you. The NYT spin is here, from which I quote:

Mr. Fryer found that, in tense situations, officers in Houston were about 20 percent less likely to shoot suspects if the suspect were black. This estimate was not very precise, and firmer conclusions would require more data. But, in a variety of models that controlled for different factors and used different definitions of tense situations, Mr. Fryer found that blacks were either less likely to be shot or there was no difference between blacks and whites.


Comes as a surprise, huh...

the results do not mean that the general public's perception of racism in policing is misguided. Lethal uses of force are exceedingly rare. There were 1.6 million arrests in Houston in the years Mr. Fryer studied. Officers fired their weapons 507 times. What is far more common are nonlethal uses of force.

And in less extreme uses of force, Mr. Fryer found ample racial differences, which is in accord with the public's perception and other studies.


What the good Mr. Fryer did not answer (and to be fair to him, his study could not answer), is whether the use of force was justified. Further, while he accounts for demographic differences, from my first quick review it's not clear that he's adjusted his demographics for the known conundrum of more blacks being on the receiving end of the justice system. But it's an interesting paper to read, and Mr. Fryer should be commended for looking at primary data, and further for starting with a hypothesis and data rather than with a conclusion.
Posted by: Steve White || 07/12/2016 00:00 || Comments || Link || E-Mail|| [336078 views] Top|| File under:
Dallas Police Chief Invites BLM to Fill Out Cop App to Fix Their Hoods
DALLAS (CBSDFW) ‐ "We are all worried for our safety. We are all on edge and being very careful." said Dallas Polce Chief David Brown at a Monday press conference following the deadly shooting that took the lives of 5 Dallas Police officers Thursday night.

Saying he was "running on fumes," Brown spoke frankly about everything that his employees have to deal with on a daily basis ‐ and that it can be overwhelming at times.

"We're asking cops to do too much in this country" said Brown.

"Every societal failure, we put it off on the cops to solve" said Brown. He listed mental health, drug addiction, loose dogs, failing schools as problems the public expects 'cops to solve.'

"Seventy percent of the African American community is being raised by single women, let's give it to the cops to solve that as well" said Brown. "Policing was never meant to solve all those problems."

When asked what advice he would give black men, Chief Brown said, "Become a part of the solution, serve your community. Don't be a part of the problem...we're hiring. Get off that protest line and put an application in. We'll put you in your neighborhood ‐ we will help you resolve some of the problems you are protesting about."
Posted by: Percy McCoy7690 || 07/12/2016 00:00 || Comments || Link || E-Mail|| [336079 views] Top|| File under:
-Short Attention Span Theater-
Hyperzealous Religious Nut Of The Day
It seems to me that a lot of Muslims seem to take virtue signaling to the next level. This one is going to be hard to beat.
A woman who plowed her car into the side of a Florida house told cops that she was praying with her eyes closed at the time of the crash, for which she was charged with reckless driving.

According to a police, Ruqiyyah Abdur-Raqeeb-Sadiq, 28, drove into the side of a home in Mary Esther, a city about 35 miles east of Pensacola. The motorist, cops say, blew through a stop sign and an intersection before going over a curb and a lawn to strike the residence Thursday morning.

When questioned by Okaloosa County Sheriff's Office deputy, Abdur-Raqeeb-Sadiq said that she had been praying with her eyes closed as the 2005 Ford hurtled toward the home.

Abdur-Raqeeb-Sadiq was transported to a local hospital for evaluation. Residents of the home were not injured.

Abdur-Raqeeb-Sadiq, who was alone in her car, was cited for reckless driving with property damage, a misdemeanor. The Fort Walton Beach resident is scheduled for a July 26 court appearance.
Posted by: gorb || 07/12/2016 14:55 || Comments || Link || E-Mail|| [336073 views] Top|| File under:
Chelsea Manning prison suicide attempt is confirmed
[BBC] US Army convicted spy whistleblower Bradley Chelsea Manning tried to kill herself in prison last week, her lawyers have confirmed. Ms Manning, who is transgender, is serving a 35-year sentence at an all-male military facility.

Her lawyers accused the US military of violating her privacy by revealing that she had been admitted to hospital. The army had not disclosed the reason for the hospital admission but it was linked to a suicide attempt in media reports.


Mr. Manning doesn't have any privacy: he's in a military prison.

Ms Manning's legal team said in a statement: "Last week, Chelsea made a decision to end her life.

"She would have preferred to keep her private medical information private, and instead focus on her recovery. "She knows that people have questions about how she is doing and she wants everyone to know that she remains under close observation by the prison and expects to remain on this status for the next several weeks."

A tweet was sent from Ms Manning's account on Monday, reading: "I am okay. I'm glad to be alive.

"Thank you for all your love. I will get through this."
Posted by: Besoeker || 07/12/2016 07:36 || Comments || Link || E-Mail|| [336085 views] Top|| File under:
Africa Horn
At least 3 soldiers killed in gun battle in Puntland
At least three people are known to have been killed in a fierce gunfight between troops within the regional administration of Puntland state in northeast of Somalia, reports said.

Monday's army in-fight broke out when soldiers attacked their colleagues who erected an illegal checkpoint at an area located between Bosaso and Qardho towns in Bari region. The battle has led to the deaths of three soldiers, according to medical and military sources who spoke to Radio Shabelle by phone on condition of anonymity.

Meanwhile, Puntland state security officials in the region were not reachable on the phone for comments on the army in-flight. The situation of battle zone remains uncertainty, reports said.
Posted by: Steve White || 07/12/2016 00:00 || Comments || Link || E-Mail|| [336068 views] Top|| File under:
Britain
Theresa May to be new Brit Prime Minister
Theresa May says she is "honoured" and "humbled" to be the new Conservative leader as she prepares to take over from David Cameron as prime minister on Wednesday. At lunchtime, shortly after a key campaign speech by the Home Secretary, her only rival in the Tory leadership race, Andrea Leadsom, withdrew.

Mr Cameron was then whisked back from an air show in Hampshire to Downing Street. Just before 4pm, Mr Cameron came out of Number 10 and told the waiting media that he will do a final Prime Minister's Questions on Wednesday and then see the Queen to resign.

This evening, Mrs May was confirmed as leader of the Tory party and then, surrounded by her supporters at Westminster, she paid tribute to her rival candidates in the race.

The Maidenhead MP, who will be Britain's second female prime minister, said Mrs Leadsom had shown "dignity", and also expressed her gratitude to Mr Cameron.

One of her first big tasks as PM will be negotiating the UK's withdrawal from the European Union after last month's referendum. The PM designate, who backed staying in the EU, said: "Brexit means Brexit and we will make a success of it."


Britain needs a PM who feels Brexit in her bone marrow. Is Ms. May that person?

Mrs May, 59, said she wanted to "negotiate the best deal for Britain" and "forge a new role for ourselves in the world".

And she said she wanted to reunite the nation and "give a strong new positive vision for the future of our country... that works not for the privileged view but that works for everyone of us".

She added: "We are going to give people more control over their lives. That is how, together we will build a better Britain."
Posted by: Steve White || 07/12/2016 00:00 || Comments || Link || E-Mail|| [336062 views] Top|| File under:
Caribbean-Latin America
Venezuela seizes shuttered Kimberly-Clark plant
CARACAS, Venezuela - Venezuela's government has seized a factory belonging to Kimberly-Clark (KMB) after the U.S. personal care giant said it was no longer possible to manufacture in this crisis-wracked South American nation.

Labor Minister Owaldo Vera said Monday that the socialist government took the action at the request of the 971 workers at the factory that the company decided to shutter in central Aragua state.

Kimberly-Clark announced on Saturday that it was suspending production in Venezuela because of a lack of primary materials, currency trouble and soaring inflation. The company made a number of hard-to-find staples in Venezuela such as diapers and facial tissues.

"Kimberly-Clark will continue producing for all of the Venezuelans," Vera said in a televised statement from the factory surrounded by workers chanting pro-government slogans.

President Nicolas Maduro's socialist government accused Kimberly-Clark of failing to properly notify the government of its plans.

The Irving, Texas-based company did not comment Monday about Venezuela's actions.

Kimberly-Clark joins Bridgestone, General Mills (GIS) and Procter & Gamble (PG) and other multinational corporations in scaling back operations in Venezuela amid its economic crisis.

Posted by: badanov || 07/12/2016 00:00 || Comments || Link || E-Mail|| [336066 views] Top|| File under:
China-Japan-Koreas
N. Korea to take 'physical action' over US anti-missile system
[ENGLISH.ALARABIYA.NET]
North Korea threatened Monday to take "physical action" after Washington and Seoul announced they would deploy a sophisticated US anti-missile defense system to counter the growing menace from Pyongyang.

Seoul and Washington on Friday revealed their decision to deploy the Terminal High Altitude Area Defense (THAAD) system in the South following recent North Korean missile and nuclear tests.

The two allies have not yet revealed exactly when and where the system, which fires projectiles to smash into enemy missiles, would be deployed but said they were in the final stage of selecting a potential venue.

"The DPRK will take a physical counter-action to thoroughly control THAAD... from the moment its location and place have been confirmed in South Korea," the artillery bureau of the North's military said in a statement, according to the official Korean Central News Agency (KCNA).

North Korea's military, which has "sufficient latest offensive strike means", will take "more merciless and powerful successive corresponding measures against the US keen to ignite a war by deploying THAAD", it said.

It also warned the South of "miserable self-destruction" as a consequence of deployment of the THAAD system.

"We once again warn the enemies that it is the steadfast will of the KPA to make merciless retaliatory strikes to reduce South Korea to a sea in flames, debris once an order is issued," the statement said.

Seoul denounced the "ridiculous threats" by the North, which had staged serious provocations including a nuclear test in January and a long-range rocket launch in February.

"North Korea must recognize who is threatening peace and stability on the Korean Peninsula and first apologies for its provocations," defense ministry

front man

Moon Sang-Gyun told

news hound

s.


Posted by: Fred || 07/12/2016 00:00 || Comments || Link || E-Mail|| [336064 views] Top|| File under: Commies
Economy
Oil rebounds from 2-month ahead of OPEC report
[Market Watch] Crude-oil prices rebounded from a two-month low on Tuesday, getting a lift from a weaker dollar ahead of the monthly OPEC report.

On the New York Mercantile Exchange, light, sweet crude futures for delivery in August CLQ6, +2.06% rose 78 cents, or 1.8%, to $45.54 a barrel, while September Brent crude LCOU6, +2.42% gained 97 cents, or 2.1%, to $47.21 a barrel.

The gains came as the dollar pulled back against most other major currencies, making oil cheaper for other currency holders. Investors backed out of the greenback and into more risk-sensitive investments, such as oil and equities, on hopes of continued loose monetary policy globally, as well as optimism over a better-than-expected start to the U.S. earnings season.
Posted by: Besoeker || 07/12/2016 10:44 || Comments || Link || E-Mail|| [336065 views] Top|| File under:
IKEA to recall 1.7 million pieces of junk Chinese furniture
[Reuters] Swedish furniture company IKEA Group [IKEA.UL] said it would recall 1.66 million chests and dressers in China over concerns the drawers could pose a danger to children if not properly fixed to walls, China's safety regulator said on Tuesday.

The recall covers MALM chests or dressers manufactured from 1999 to 2016, China's General Administration of Quality Supervision, Inspection and Quarantine (AQSIQ) said in a statement posted on its website.

IKEA's decision comes after the official Xinhua news agency criticized it last week for showing "arrogance" and not taking responsibility for the problem.

The firm said last Thursday it would not extend a recall of 36 million dressers in North America to China, after the products were linked to six child deaths.

The company carried out a recall in North America because the products did not meet industry standards in the United States, IKEA said in a statement to Reuters. However, they complied with regulations in China, it said.

"But ... after communicating with AQSIQ and the China Consumers Association we have decided to carry out a recall on the MALM dressers," it said.
Posted by: Besoeker || 07/12/2016 03:55 || Comments || Link || E-Mail|| [336064 views] Top|| File under:
Home Front: Politix
Time to Strip Team Hillary of Its Security Clearances -- Forever *UPDATED*
[PJ] Now that we know James Comey -- who knows for a fact that the Clintons are essentially a political crime family, but for some mysterious reason has intervened on their behalf to prevent charges from being filed by the "Justice" Department against Hillary -- isn't going to save the nation from the Dowager Empress of Chappaqua, there's only one thing left to do absent a Trump victory in November:

Pressure is growing on the State Department to revoke the security clearances of several of Hillary Clinton's closest aides, potentially jeopardizing her ability to name her own national security team should she become president. The move could force Clinton to make an uncomfortable choice: abandon longtime advisers or face another political maelstrom by overriding the White House security agency.

It's not clear if Clinton or her longtime aides Huma Abedin and Jake Sullivan still hold active security clearances. The information is protected under the Privacy Act and absent permission from each person, the only way it can be made public is if State sees an overriding public interest in disclosing it -- an unlikely scenario.

None of the aides implicated in the probe -- Abedin, Sullivan and Cheryl Mills -- are still employed at State. That makes it unlikely that they continue to hold security clearances, awarded on a need-to-know basis. But department spokesman John Kirby said earlier this week that former officials could still face "administrative sanctions" for past actions -- sanctions that could in theory make it incredibly difficult to be approved for security clearance in the future.
Posted by: Besoeker || 07/12/2016 03:41 || Comments || Link || E-Mail|| [336079 views] Top|| File under:
Jeb Bush not over it, the will of tens of millions of voters be damned
[Breitbart] "I'm disappointed I didn't break through," Jeb Bush confessed during an interview with MSNBC Monday night. "This would have been an extraordinary time to serve as President. The country is desperately looking for leadership... I think it requires someone who is not always trying to win, but to solve problems."

The former Florida governor reflected on his failed 2016 bid for the Oval Office, admitting disappointment, but also deflecting blame, saying "conservatism is temporarily dead," and adding that "Donald Trump is barely a Republican ‐ certainly not a conservative."

When asked if he could have done something differently, Bush said he ultimately had to be himself, "If I had to be something different than I was, then I wouldn't have run."

He went on to criticize the media's coverage of the billionaire businessman, "I'm not sure in the environment that we were in in 2016 ‐ partially created by this larger than life character, partially created by, frankly, the media's coverage of him that blocked out the sun effectively for anybody else ‐ [if anything would have made a difference]. I spent most of my time doing press interviews commenting on what Donald Trump said."
Posted by: Besoeker || 07/12/2016 03:29 || Comments || Link || E-Mail|| [336065 views] Top|| File under:
Mike Pence has '95 percent' chance of being Trump's VP pick
Scrambling among Indiana politicians has reached the point where Republican Party insiders are convinced that presumptive presidential nominee Donald Trump will pick Indiana Gov. Mike Pence as his running mate.

The Trump election team boosted the Pence speculation Sunday by suddenly adding a campaign rally in Indianapolis to a fundraiser planned for Tuesday featuring Mr. Trump and Mr. Pence. Several Republicans close to the campaign and to the governor have told The Times over the last 24 hours that they are now convinced it'll be Mr. Pence.

Mr. Bopp, also a member of the convention's rules committee, told The Times that the "rally made it a 95 percent probability it's Pence."

Indiana Republican Party Chairman Jeff Cardwell said that Sunday's sudden addition of a Trump rally after the fundraising event was a complete change from Mr. Trump's original schedule, which had called for a quick appearance at the fundraiser and equally quick exit from Indiana.

Mr. Pence, who is little known nationally but highly admired in conservative circles, also made a telling private call to Mr. Cardwell, according to a Republican close to both men. In the call the governor told Mr. Cardwell to delay his planned Tuesday departure to Cleveland for a Republican National Committee meeting, saying Mr. Cardwell needed to be sure to attend an Indianapolis fundraiser featuring Mr. Trump and Mr. Pence.

The Trump-Pence fundraiser already was a big deal, with tickets are going from $2,700 to $250,000. But its scheduled date falling so close to the July 18-21 Republican National Convention here was being interpreted by some political observers as ideal for a possible VP announcement by the party's presumptive presidential nominee.

But Mr. Cardwell also said the request to delay his departure for Cleveland came from the RNC, not the governor, and had nothing to do with "Trump announcing Pence as his running mate."

Until now, former House Speaker Newt Gingrich was the most probable vice presidential pick in most press accounts and in the minds of many GOP activists. But Republicans close to the action began to have doubts when Mr. Trump, at a rally with Mr. Gingrich last week, assured the crowd that the Georgian would definitely serve in some capacity in a Trump administration.

Those assurances seemed designed to gently let down loyalists Mr. Gingrich, 73, has accumulated over his 36 years in politics and public life, during which he is credited with planning the GOP's stunning 1994 takeover of the U.S. House after 40 years in the minority.

Mr. Gingrich has traveled with Mr. Trump on campaign stops and has won kudos from even Trump skeptics for explaining the hows and whys of the Trump phenomenon at this point in American political history better than anyone else, including Mr. Trump himself.
Posted by: Steve White || 07/12/2016 00:00 || Comments || Link || E-Mail|| [336065 views] Top|| File under:
Attacks on police: Inspired or directed by militant groups?
Not so much the content of the article (it's the same drivel we expect from so-called professional journalists these days) - but the wording the reporter uses is telling...


DALLAS (AP) -- Police shootings of black men in Louisiana and Minnesota were followed by calls from black militant groups and others to seek vengeance against officers. Almost immediately, several officers were attacked, including the five slain by a sniper in Dallas.


notice the use of the word 'Militant Group' as opposed to 'Hate Group'...


Now authorities are investigating whether the Dallas gunman was directed by those groups or merely emboldened by them.

"I think it's safe to say we'll leave no stone unturned," Dallas Deputy Police Chief Scott Walton said.

The number of black separatist groups nearly doubled in 2015, mirroring a similar increase among white hate groups that has taken place as police killings make frequent headlines, said Ryan Lenz, online editor and senior writer at the Southern Poverty Law Center.


Ok so according to the Southern Poverty Law Center (SPLC - itself a hate group) only white people can form a 'hate' group. If they are black they are merely 'separatists'.


Johnson followed black militant groups on Facebook,


There's that word again. I wonder if the reporter has a macro for it...perhaps alt-shift-M or something...


including the African American Defense League, which posted a message that referenced the police shooting of Alton Sterling in Baton Rouge, Louisiana: "You and I know what we must do and I don't mean marching, making a lot of noise, or attending conventions. We must 'Rally The Troops!' It is time to visit Louisiana and hold a barbeque."


Nope... no call for violence or racism there...


Johnson's Facebook photo showed him wearing a dashiki and raising his fist over the words "Black Power." His cover shot carried the red, black and green Pan-African flag.


But he wasn't driven by hate of white people. he just wanted to get along, be 'separate'... In fact he was on his way to Choir practice when...


There's no evidence such groups have directed violent events, but their rhetoric has served as inspiration, Lenz said.


And even if there was evidence, the AP will be quick to bury it. See Obama's close association with a known unrepentant Domestic Terrorist...


Law enforcement agencies across the U.S. are on guard for threats after the police killings and the Dallas attack. Protesters view the police slayings as further evidence of the law enforcement abuse that has energized the Black Lives Matter movement, which was fueled by the 2014 killing of Michael Brown by an officer in Ferguson, Missouri.


And of course the 'Hands Up Don't shoot' reference. Proven totally false by direct evidence but the reporters here have little regard for facts when there is a narrative to push


Recent threats ranged from generic promises of violence to specific video posts. In Dallas, officers swarmed police department headquarters Saturday after a report of a suspicious person in a garage before finally issuing an all-clear.

A Louisiana man was accused of posting a video online showing him in his vehicle behind a police car, saying he wanted to shoot and kill an officer. Police say Kemonte Gilmore flashed a handgun in the video and talked about the slayings of Philando Castile in Minnesota and Alton Sterling in Louisiana.

In Wisconsin, a man posted calls on social media for black men to gun down white officers, and a woman in Illinois threatened in an online video to shoot and kill any officer who pulled her over, police said.


Another one of those peace-loving 'militant separatists', since, you know, only whites have hate groups.


Mawuli Davis, an African-American attorney and activist in Atlanta, said the unrest continues because there has been no serious dialogue about issues of race and policing.


Not that Davis really wants serious dialogue. His kind wants to keep kicking that hornets nest.


Davis and his associates insist on peaceful protests as a means to an end, and most protests across the U.S. have gone on without a hint of violence. But until that discussion happens, Davis said, he fears "we're going to continue to see this kind of tragic incident" like the Dallas attack.

"From an activist perspective, you're seeing a level of frustration and anger that very well may be at a tipping point," he said.


Is that a threat?


And of course to give the reporters credit for this piece of drivel... journalism....
Associated Press writers Bill Cormier and Don Schanche in Atlanta and Nomaan Merchant in Dallas also contributed to this report.
Posted by: CrazyFool || 07/12/2016 00:00 || Comments || Link || E-Mail|| [336081 views] Top|| File under:
India-Pakistan
Police told to attach property of absconders in triple murder case
[DAWN] KARACHI: An antiterrorism court on Monday asked police to initiate proceedings of proclamation and attachment of property against absconders in a triple murder case.

Mohammad Minhaj Qazi alias Asad along with his accomplices has been booked in the murder of the then Bloody Karachi


...formerly the capital of Pakistain, now merely its most important port and financial center. It is among the largest cities in the world, with a population of 18 million, most of whom hate each other and many of whom are armed and dangerous...


Electric Supply Company managing director Malik Shahid Hamid, his driver and guard in the Defence Housing Authority in 1997.

In an investigation report, police charge-sheeted Qazi as one of the alleged shooters. They added that he and Saulat Mirza along with their two accomplices had opened fire on the car of the KESC MD. The police also named MQM chief the increasingly hugeAltaf Hussain


..The head of MQM in Pakistain, who has lived in London and hasn't laid eyes on Pakistain since Caesar made corporal. Judging from the size of him,he may be a Hutt...


, the party convener Nadeem Nusrat, a London-based leader Sohail Zaidi and two workers, Rashid Akhtar and Athar Hussain, as absconders in the supplementary charge-sheet.

Subsequently, the court issued twice non-bailable warrants for the arrest of the absconders. However,


it's easy to be generous with someone else's money...


police failed to execute the warrants.

Judge Mohammad Jawaid Alam of the ATC-V directed the investigating officer to initiate proceedings against the absconding accused under Sections 87 (proclamation for persons absconding) and 88 (attachment of property of person absconding) of the criminal procedure code and submit the report till July 28.


Posted by: Fred || 07/12/2016 00:00 || Comments || Link || E-Mail|| [336067 views] Top|| File under: Govt of Pakistan
Woman shot dead for 'honour'
[DAWN] KARACHI: A woman was allegedly

rubbed out

by her relatives in what appeared to be a case of 'honour killing' in Orangi Town on Monday, Pirabad police said.

Nasrin, 36, was

bumped off

by her brother-in-law Ilyas and his son Qasim inside their home in Swat


...a valley and an administrative district in the Khyber Pakhtunkhwa Province of Pakistain, located 99 mi from Islamabad. It is inhabited mostly by Pashto speakers. The place has gone steadily downhill since the days when Babe Ruth was the Sultan of Swat...


Colony at around 4.30am.

They also shot at and

maimed

her alleged lover, Junaid, who was admitted to the Abbasi Shaheed Hospital for treatment.

Both suspects were placed in durance vile
Youse'll never take me alive coppers!... [BANG!]... Ow!... I quit!
and the pistol used in the murder was seized, said SSP-Investigation (West Zone) Akhter Farooq. He added that the victim's husband lived in Soddy Arabia


...a kingdom taking up the bulk of the Arabian peninsula. Its primary economic activity involves exporting oil and soaking Islamic rubes on the annual hajj pilgrimage. The country supports a large number of princes in whatcha might call princely splendor. When the oil runs out the rest of the world is going to kick sand in the Soddy national face...


.
Posted by: Fred || 07/12/2016 00:00 || Comments || Link || E-Mail|| [336067 views] Top|| File under:
Student killed by trigger-happy policemen in plain clothes
[DAWN] A college student selling a mobile phone was killed while a suspected robber posing as a buyer was wounded late on Sunday night when trigger-happy policemen in plain clothes fired at them in the Sindhi Muslim Cooperative Housing Society, officials said on Monday.

The policemen, however, fled the area in a police mobile van shortly after the episode that drew the attention of the top officials who ordered an impartial probe into the incident and sought recommendations for legal action against the policemen.

The policemen involved in the shooting and the police mobile van remained untraceable, officials told Dawn.

According to the Ferozabad police, 21-year-old Abrar-ul-Hasan, a resident of Keamari, had advertised his mobile phone for sale on a website (OLX). He was later contacted by a man, Dil Nawaz, over phone and they agreed to meet in Saddar on Sunday night for the deal.
Posted by: Fred || 07/12/2016 00:00 || Comments || Link || E-Mail|| [336066 views] Top|| File under: Govt of Pakistan
Christian charged with blasphemy over sending 'offensive' poem on WhatsApp
[DAWN] LAHORE: A Christian was booked for blasphemy on Monday in Sara-e-Alamgir area of Gujrat district after his friend alleged that he had sent him a poem on WhatsApp disrespecting Islamic holy figures.

"Yasir Bashir filed a complaint against his friend Nadeem James for sending a poem on WhatsApp that was derogatory about holy figures," police sources said.

A First Information Report (FIR) was registered against Nadeem under the Blasphemy Law (clause 295-C and 298-A of the Pakistain Penal Code).

According to the police, Nadeem was on the run and his relatives were taken into "protective custody".

There was increased security in Christian neighbourhoods in the town because of tension arising after Yasir's complaint.

In the past, such allegations have often triggered beatings and mob violence in the country.

A Christian couple were lynched then burnt in a kiln in Punjab
1.) Little Orphan Annie's bodyguard
2.) A province of Pakistain ruled by one of the Sharif brothers
3.) A province of India. It is majority (60 percent) Sikh and Hindoo (37 percent), which means it has relatively few Moslem riots....
in 2014 after being falsely accused of desecrating the Holy Koran.


Posted by: Fred || 07/12/2016 00:00 || Comments || Link || E-Mail|| [336091 views] Top|| File under: Govt of Pakistan
Home Front: Culture Wars
Facebook Puts Up Massive 'BLM' Banner At HQ Following Dallas Shootings
[Breitbart] Despite remaining under scrutiny for liberal bias, Facebook has used the aftermath of the Dallas shootings to pander to Black Lives Matter, hoisting a giant banner featuring the slogan on their Menlo Park Campus this weekend.

The giant sign spelled out the words "BLACK LIVES MATTER," with the words formed from the names of black people whose deaths attracted national attention.
Posted by: Besoeker || 07/12/2016 03:10 || Comments || Link || E-Mail|| [336071 views] Top|| File under:
Who's in the News
45
[untagged]
5
Govt of Pakistan
4
Islamic State
3
Govt of Pakistain Proxies
2
Hezbollah
1
Commies
1
Govt of Iran
1
al-Shabaab
1
al-Qaeda in Pakistan
1
Govt of Syria
1
al-Qaeda in North Africa
1
Palestinian Authority
1
Ansar Bayt al-Maqdis (IS)
1
TTP
Bookmark
E-Mail Me
The Classics
The O Club
Rantburg Store
The Bloids
The Never-ending Story
Thugburg
Gulf War I
The Way We Were
Bio
Merry-Go-Blog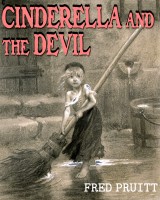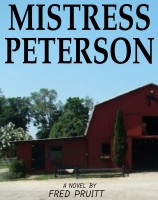 On Sale now!


A multi-volume chronology and reference guide set detailing three years of the Mexican Drug War between 2010 and 2012.

Rantburg.com and borderlandbeat.com correspondent and author Chris Covert presents his first non-fiction work detailing the drug and gang related violence in Mexico.

Chris gives us Mexican press dispatches of drug and gang war violence over three years, presented in a multi volume set intended to chronicle the death, violence and mayhem which has dominated Mexico for six years.
Click here for more information


Meet the Mods
In no particular order...


Steve White
Seafarious
tu3031
badanov
sherry
ryuge
GolfBravoUSMC
Bright Pebbles
trailing wife
Gloria
Fred
Besoeker
Glenmore
Frank G
3dc
Skidmark



Better than the average link...



Rantburg was assembled from recycled algorithms in the United States of America. No trees were destroyed in the production of this weblog. We did hurt some, though. Sorry.
3.239.129.52

Help keep the Burg running! Paypal: