-Lurid Crime Tales-
Byron York: Justice Department withholds majority of FBI texts
[Washington Examiner] The Justice Department has given Congress less than 15 percent of the texts between FBI officials Peter Strzok and Lisa Page ‐ and that is all Congress is likely to get, at least until department experts finish an effort to recover an unknown number of previously lost texts that were sent and received during a key five-month period during the Trump-Russia investigation.

There is much confusion over some basic facts of the Strzok-Page texts. How many are there? How many relate to the two most politically-charged investigations in years, the Trump-Russia probe and the Hillary Clinton email investigation? How many have been turned over to Congress? And how many are left to be turned over to Congress?

The answers are complicated, but here is what I have been able to figure out from conversations with the Justice Department and Capitol Hill investigators.

The Justice Department has identified about 50,000 Strzok-Page texts. But that is apart from the texts between Dec. 14, 2016 and May 17, 2017 that were declared missing a week ago but are now being recovered. So, the total is apparently 50,000 plus the currently unknown number of formerly missing texts.

But that number refers only to the Strzok-Page texts that were sent and received on FBI-issued Samsung phones. There are a number of instances in the texts in which the two officials say that they should switch the conversation to iMessage, suggesting they continued to talk about FBI matters on personal Apple phones. For investigators, those are particularly intriguing texts ‐ what was so sensitive that they couldn't discuss on their work phones? ‐ but the number of those texts is unknown. And of course, they have not been turned over to Congress.

How many texts have been turned over? There appears to be some disagreement on that. A Justice Department official estimated that 4,000 texts have been turned over, while a Capitol Hill source put the number at 7,000. The difference might be traced to counting some exchanges as one text, or some other unimportant reason. But in any event, the total number appears to be in the 4,000 to 7,000 range, which includes all the texts handed over on two separate occasions.
Posted by: Besoeker || 01/27/2018 13:31 || Comments || Link || E-Mail|| [163 views] Top|| File under:
-Short Attention Span Theater-
People flee Paris Zoo as baboons reenact trek to Mecca
[FoxNews] Baboons running wild around Paris sounds like it could be a good idea for plot of the next "Jumanji" movie, but it's actually happening.

The Paris Zoological Park said visitors have been evacauted from the popular attraction after members of its baboon population escaped from their enclosure.

Initially, approximately 50 baboons were reported to have escaped, according to The Guardian. They were congregating around the centerpiece of the zoo, known as the Grand Rocher, or "Big Rock." It's unclear whether the baboons were marking their territory or were simply checking out the rest of their digs.

Recent reports have said that all but four of the baboons have been captured.

Zoo spokesman Jerome Munier said all four have been located in a closed area. Zoo employees plan to use sedative arrows to capture them and put them back with the rest of the group of 50 baboons.
Posted by: Skidmark || 01/27/2018 00:00 || Comments || Link || E-Mail|| [247 views] Top|| File under:
'Your days are numbered': Billionaire investor George Soros to Google and Facebook
[DAWN] Billionaire investor George Soros
...
either Ernst Stavro Blofeld or Auric Goldfinger come true...
launched a scathing attack on tech giants at the Davos summit on Thursday, calling them monopolies that could be manipulated by authoritarians to subvert democracy.

During an annual dinner he hosts at the World Economic Forum, held this week in the Swiss alpine resort, Soros turned his sights on a host of subjects including US President Donald Trump


...New York real estate developer, described by Dems as illiterate, racist, misogynistic, and what ever other unpleasant descriptions they can think of, elected by the rest of us as 45th President of the United States...


and the speculation frenzy surrounding the bitcoin cryptocurrency.

But much of the Hungarian-born financier's ire was reserved for the tech giants of Silicon Valley who, he argued, needed to be more strictly regulated.

"Facebook and Google effectively control over half of all internet advertising revenue," the 87-year-old told diners during a speech.

"They claim that they are merely distributors of information.

The fact that they are near-monopoly distributors makes them public utilities and should subject them to more stringent regulations, aimed at preserving competition, innovation, and fair and open universal access."

He predicted that tech giants would "compromise themselves" to access key markets like China, creating an "alliance between authoritarian states and these large, data rich IT monopolies."

"This may well result in a web of totalitarian control the likes of which not even Aldous Huxley or George Orwell could have imagined," he warned.


Posted by: Fred || 01/27/2018 00:00 || Comments || Link || E-Mail|| [360 views] Top|| File under:
-War on Police-
Crowd Throws Rocks At Tulsa Police Following Chase
TULSA, Oklahoma - Police say they were forced to fire pepper balls into a crowd outside a Tulsa apartment complex late Thursday after residents threw rocks at officers at the end of a police chase.

It happened in front of the Savannah Landing Apartments in the 1100 block of East 60th Street at 9:45 p.m.

This after officers stopped a 2003 Silver Chevy pickup for not having a tag light and other traffic violations. They say the driver circled complex several times before police used stop sticks, deflating several of the truck's tires.

Police had to break out the windows of the pickup to get the driver out, and while they were doing that, apartment residents began yelling at them and throwing rocks.

They say at one point, police had to use pepper balls to keep the crowd back.
Posted by: badanov || 01/27/2018 00:00 || Comments || Link || E-Mail|| [246 views] Top|| File under:
Africa Subsaharan
Gambia: Ageing Gambians Race for Justice Over Ex-Leader's Fake Aids Cure
[All Africa] The president had found a cure for AIDS. That was the news that reached Ousman Sowe, the head of a Gambia
... The Gambia is actually surrounded by Senegal on all sides but its west coast. It has a population of about 1.7 million. The difference between the two is that in colonial days Senegal was ruled by

La Belle France

and The Gambia (so-called because there's only one of it, unlike Guinea, of which there are the Republic of Guinea, Equatorial Guinea, Guinea-Bissau, New Guinea, the English coin in circulation between 1663 and 1813, and Guyana, which sounds like it should be another one) was ruled by Britain...
n AIDS support network, one day in 2007. He was overjoyed.

"We all went with the hope that we were going to take a drop of some wonderful medication and be cured," Sowe, 64, a tall man with greying hair, told the Thomson

Rooters

Foundation in an office outside Gambia's rundown seaside capital.

But he was not allowed to go home after showing up at the state house that day. Gambia's ex-president Yahya Jammeh forced him to drink herbal concoctions morning and night for seven months until he was declared cured - but in reality, near death.

Jammeh, whose 22-year rule over the tiny West African country was marked by accusations of human rights


...which are usually open to widely divergent definitions...


abuses, fled into exile last year after losing an election.

Now survivors of Jammeh's bogus AIDS treatment are doing what once seemed impossible - speaking out about their suffering and pursuing justice against the man who endangered their lives.

An estimated 9,000 Gambians, most with HIV, passed through Jammeh's treatment programmes and were forced to give up conventional medicine in favour of his homemade cures, said AIDS-Free World, a U.S.-based charity working with survivors.

The fake AIDS treatment not only had grave health consequences for the patients, some of whom died, but hindered real HIV/AIDS prevention efforts in the country, UNAIDS said.

"There was sort of a blackout of information on HIV, because everything was related to the president's treatment," said the U.N. agency's country director Sirra Ndow.


Posted by: Fred || 01/27/2018 00:00 || Comments || Link || E-Mail|| [200 views] Top|| File under:
China-Japan-Koreas
Despite Sanctions, NORKS Exported Coal to South and Japan via Russia -Intelligence Sources
[GCaptain] North Korea shipped coal to Russia last year which was then delivered to South Korea and Japan in a likely violation of U.N. sanctions, three Western European intelligence sources said.

The U.N. Security Council banned North Korean exports of coal last Aug. 5 under sanctions intended to cut off an important source of the foreign currency Pyongyang needs to fund its nuclear weapon and long-range missile programs.

But the secretive Communist state has at least three times since then shipped coal to the Russian ports of Nakhodka and Kholmsk, where it was unloaded at docks and reloaded onto ships that took it to South Korea or Japan, the sources said.
Continued on Page 49
Posted by: Croluling Angulet2235 || 01/27/2018 14:42 || Comments || Link || E-Mail|| [143 views] Top|| File under:
America's First Jet Fighters Went to War Against North Korea. It Wasn't Pretty
[The National Interest] On November 8, 1950, a flight of four straight-winged jets swooped down on an airfield at Sinuiju, North Korea‐on the Korean side of the border with China. The F-80 Shooting Stars raked the airfield with their six nose-mounted .50 caliber machine guns as black bursts of antiaircraft fire tore the sky around them.

The Shooting Stars had arrived a few months earlier, in response to North Korea's overwhelming invasion of its southern neighbor using Soviet-supplied tanks, artillery and aircraft. After a rough early period, a UN counterattack had turned the tables: these F-80s from the Fifty-First Fighter Wing were flying out of U.S.-occupied Pyongyang, striking the remaining North Korean forces near the border with China.

After completing their third pass, Maj. Evans Stephens and his wingman Lt. Russell Brown climbed to twenty thousand feet so they could cover their two wingmates. Suddenly, Brown spotted the silvery glint of around ten jet fighters streaking towards them from higher altitude across the Chinese border. He radioed the other element to abort their attack run‐MiGs were coming!
Posted by: Besoeker || 01/27/2018 11:28 || Comments || Link || E-Mail|| [331 views] Top|| File under:
In any war with North Korea, the A-10 is a powerful weapon
[ATimes] The argument the Air Force carefully avoids is that US aircraft don't operate singularly. The F-22 is a strategic long-range pure stealth fighter bomber; the F-35 is a new tactical stealth plane that can play a role against North Korean missile sites. Much of North Korea's largely obsolete Air Force is food for F-15s and F- 16s.


While nothing ever works exactly as advertised, combinations of coalition aircraft can keep the skies clear and go to work on the main strategic targets (long range missiles and nuclear facilities), leaving the A-10 with a prime role of blasting North Korea's armored forces.

The A-10 is the perfect aircraft to blast any plans Kim Jong-un has to dominate the Korean peninsula. If his army is chopped up and decimated, he will only have himself to blame. And if he survives, he will remember the A-10.
Posted by: Anomalous Sources || 01/27/2018 00:00 || Comments || Link || E-Mail|| [637 views] Top|| File under:
North Korea to hold 'intimidating' military parade: Seoul
[AA.TR] There is a "high possibility"
North Korea will mobilize large numbers of troops and most of its weapons in a show of force early next month, according to South Korea.
Oh, noze! Not a parade!
South Korea's Unification Minister Cho Myoung-gyon told a forum in Seoul on Friday that the expected Feb. 8 parade at an airfield in Pyongyang could be "intimidating".

"The public and the international community probably have grave concerns, but the government's efforts to make the PyeongChang Games a 'Peace Olympics' and the North's participation in the Games [could also mitigate such concerns]," Cho was quoted as saying by Yonhap News Agency.

The South is monitoring developments as the Koreas are forming a unified Olympic team for the first time after breakthrough cooperation talks this month.

But the North looks set to mark the 70th founding anniversary of its military on the eve of the PyeongChang Olympics, which is being held in the southern portion of the divided peninsula.

Pyongyang has been demanding that South Korea cancel planned joint military drills with the United States this spring ‐ the allies already agreed to delay the exercises until after the Paralympics in March.

The prospect of provocative military parades and drills will dampen hopes that the Winter Games could bring about a lasting improvement in inter-Korean ties, as Cho admitted "it is a realistic guess that a vicious circle of repeated provocations and sanctions could come back soon".

Many onlookers view the North's recent reconciliatory stance, ie agreeing to hold cooperation talks, with suspicion given that the reclusive state refuses to stop developing nuclear weapons despite global punitive measures.


Posted by: Fred || 01/27/2018 00:00 || Comments || Link || E-Mail|| [248 views] Top|| File under: Commies
US Senate investigation of US Postal Service importation of lllegal opioids

[Reuters] Illegal shipments of the powerful and addictive opioid fentanyl are pouring into the United States by mail from China and the U.S. Postal Service must step up the use of high-tech detection methods to fight the problem, according to a congressional report unveiled on Wednesday...Investigators said the Chinese sellers were eager to ship the fentanyl using Express Mail Service, which operates worldwide through each country's postal operations, including the U.S. Postal Service.

Surcharges are applied, the investigators said, for customers demanding shipment through private delivery services, such as FedEx, DHL and United Parcel Service, because of the greater likelihood the goods would be seized.


With "top men" like these, who needs enemies?
Posted by: Anguper Hupomosing9418 || 01/27/2018 00:00 || Comments || Link || E-Mail|| [162 views] Top|| File under: Narcos
Economy
FedEx Announces $3.2 Billion in Wage Increases, Bonuses Due to Tax Reform
[Breitbart] FedEx announced Friday it will commit to more than $3.2 billion in wage increases, bonuses, and American capital investment due to the recently passed Tax Cuts and Jobs Act.

"FedEx believes the Tax Cuts and Jobs Act will likely increase GDP and investment in the United States," FedEx wrote.

FedEx revealed in its statement that it will spend more than $200 million in increased compensation, about two-thirds of which will go to hourly workers, and the remainder will go to increases in performance-related incentive plans for salaried personnel.

FedEx also suggested it will contribute $1.5 billion to the FedEx pension to ensure that it remains "one of the best-funded retirement programs in the country."

The shipping company also wrote in the statement that it will invest "$1.5 billion to significantly expand the FedEx Express Indianapolis hub over the next seven years. The Memphis SuperHub will also be modernized and enlarged in a major program the details of which will be announced later this spring."

The American economy continues to thrive under President Donald Trump. Reports suggested that an excess of one million Americans will receive a bonus of up to $3,000, thanks to the tax cut bill.
Posted by: Besoeker || 01/27/2018 15:32 || Comments || Link || E-Mail|| [267 views] Top|| File under:
Europe
'Finland First' Laura Huhtasaari looking to Brexit model and EU exit
[Express] Laura Huhtasaari, a 38-year-old former teacher, is trying to bring anti-immigration populist ideas back to mainstream Finnish politics and her campaign for the presidency has seen her reputation soar ahead of the first round of voting on Sunday.

Her Finns Party has employed tactics from a variety of populist politicians, echoing Donald Trump with her "Finland first" slogan and French presidential candidate Marine Le Pen, who used nationalism as a key theme in her campaign.

Her eurosceptic rhetoric sounds a lot like that of former Ukip leader Nigel Farage, even telling of her admiration for the 53-year-old's Brexit campaign as she told supporters to "take their country back".

She said: "I look at Nigel Farage's example. It took 17 years, but Brexit came.

"I don't plan to wait that long."
Posted by: Besoeker || 01/27/2018 03:25 || Comments || Link || E-Mail|| [253 views] Top|| File under:
Croatia agrees to buy Israeli F-16s for $500 million
[AA.TR] Israel on Friday agreed to sell 30 used F-16 fighter jets to Croatia for $500 million.

According to a statement from Israel's Prime Ministers' Office, the agreement was advanced when Israeli Prime Minister Benjamin Netanyahu and his Croatian counterpart Andrej Plenkovic met earlier in the day at the World Economic Forum in Davos, Switzerland

...home of the Helvetians, famous for cheese, watches, yodeling, and William Tell...
The deal also requires Washington's approval, however, as the planes are produced in the U.S.

The two leaders also agreed to expand cooperation in many areas, including the economy, agriculture and tourism, the statement said.


Posted by: Fred || 01/27/2018 00:00 || Comments || Link || E-Mail|| [246 views] Top|| File under:
Home Front: WoT
Worker who sent Hawaii missile alert not cooperating: officials
[NYPost] The Hawaii state employee who mistakenly sent an alert warning of a ballistic missile attack earlier this month is refusing to cooperate with federal and state investigators, officials said Thursday.

The head of the Federal Communications Commission Public Safety and Homeland Security Bureau told a US Senate hearing the FCC was pleased with the cooperation it's received so far from Hawaii Emergency Management Agency leadership.

But Lisa Fowlkes said the commission was disappointed that the agency employee who transmitted the false alert was refusing to cooperate.

"We hope that person will reconsider," she told Senate commerce committee members.


Sounds to me like "the agency employee"'s Shop Steward is involved.


Hawaii Emergency Management Agency spokesman Richard Rapoza said his agency has encouraged all employees to cooperate with all investigations. But he said this employee also has refused to cooperate with the agency's internal investigations.

Rapoza said he couldn't speak to why the employee wasn't cooperating with federal investigators.

"With regard to our internal investigations, he has taken the position that he provided a written statement shortly after the incident, and doesn't need to speak to investigators because he has nothing to add," Rapoza said in an email.

The agency has not identified the employee. He continues to work at the agency though has been reassigned to a section where he doesn't have access to the warning system.

An FCC spokeswoman didn't immediately respond to a question about what reason the employee has given for not cooperating with its probe.


Maybe the FBI can help? Oh, right - this has no Pro-Trumpian hallmarks.


The alert sent to cellphones, TV and radio stations in Hawaii on Jan. 13 caused widespread panic and confusion. The problem was compounded by the lengthy amount of time ‐ 38 minutes ‐ it took the emergency management agency to send a corrected alert.

Sen. Brian Schatz told the committee he was introducing legislation that would make it clear that the authority to issue missile alerts rests with the U.S. departments of defense and homeland security, not with state and local governments.

"It is increasingly clear to me that if we get all 50 states and all the territories and 3,007 counties across the country participating in this program, the likelihood of another mistaken missile alert as a result of human or bureaucratic error is not zero," Schatz said.


Schatz is a level-9 Bureaucratese warrior.
Posted by: Vast Right Wing Conspiracy || 01/27/2018 00:00 || Comments || Link || E-Mail|| [231 views] Top|| File under:
India-Pakistan
Senate panel refers issue of public hanging of child rapists to CII
[DAWN] After having failed to reach a consensus, the Senate Standing Commit­tee on Law and Justice referred on Thursday a proposed amendment to the Pakistain Penal Code (PPC) to provide for public hanging of criminals abducting children for murder to the Council of Islamic Ideology for its view.

The committee, headed by Senator Javed Abbasi of the ruling PML-N, also decided to hear representatives of provincial jail administrations at the next meeting before reaching a decision.

Former interior minister Senator Rehman Malik


Pak politician, Interior Minister under the Gilani government. Malik is a former Federal Investigation Agency (FIA) intelligence officer who rose to head the FIA during Benazir Bhutto's second tenure. Malik was tossed from his FIA job in 1998 after documenting the breath-taking corruption of the Sharif family. By unhappy coincidence Nawaz Sharif became PM at just that moment and Malik moved to London one step ahead of the button men. He had to give up the interior ministry job because he held dual Brit citizenship.


of the PPP had proposed the amendment to Section 364-A of the PPC, saying that the small amendment would send a strong message and help prevent to a large extent Zainab-like incidents in the country. He also said that this was the pressing demand of the people of Pakistain.

The idea was opposed by some members of the committee who said the amendment would not be appropriate as objections were already being raised over the death penalty

in Pakistain.

Senate Chairman Raza Rabbani had referred the proposed bill to the house committee on law and directed the committees on interior and human rights


One man's rights are another man's existential threat.


to give their input on the matter.


Posted by: Fred || 01/27/2018 00:00 || Comments || Link || E-Mail|| [253 views] Top|| File under: Govt of Pakistan
Home Front: Culture Wars
When Melania Asked To Borrow A Painting, Museum Offered A Literal Toilet
Rude assumptions. Given that her husband is a billionaire, if she'd wanted a gold toilet at the White House, he'd have ordered one from Tiffany.

[DailyCaller] First Lady Melania Trump's request to borrow a Vincent Van Gogh painting from the Guggenheim Museum was refused, but a curator did offer another work of art: A functional 18-karat gold toilet.

The curator at the Guggenheim responded to Trump's request by offering to loan the White House a working toilet made of gold called "America," according to The Washington Post.

The gold commode was available "should the President and First Lady have any interest in installing it in the White House," curator Nancy Spector wrote in an email response to the White House, obtained by The Post.

According to the email, Trump had requested Van Gogh's "Landscape with Snow," but that work was "prohibited from travel except for the rarest of occasions," Spector wrote. "We are sorry not to be able to accommodate your original request," Spector said, "but remain hopeful that this special offer may be of interest."

She included an illustration of the toilet, designed by Italian artist Maurizio Cattelan. Cattelan "would like to offer it to the White House for a long-term loan," Spector, a vocal critic of President Donald Trump, said in the email.




The Guggenheim had displayed "America" for some time, allowing tens of thousands of visitors to use the gilded toilet,


President Trump has remarked upon his germ fetish in the past, and they were going to give him a public toilet? How gauche.

but the museum offered to transport it to the White House along with instructions for how to use it.

Lift lid.
Sit on seat. Or lift seat and stand facing device, if male.
Do what must be done, applying skills learnt as a toddler.
The toilet paper thing. One assumes the plumbing can handle it, so the residue needn't be dropped into a dedicated trash can. (Ick.)
Stand up, step back, close lid, flush.
Hand washing is assumed, but is not a necessary step in the operation of this particular type of toilet.
The museum had installed the toilet "for all to use in the privacy of one of the Guggenheim's single-stall, gender-neutral bathrooms, Spector wrote in a blog post in 2017.

The piece resonated in the Trump era, as Trump had become "synonymous with golden toilets," Spector wrote in the museum's blog.


Oh dear. Mr. Spector should have checked Snopes' debunking of that Occupy Democrats meme back in 2016.

"It is, of course, extremely valuable and somewhat fragile, but we would provide all the instructions for its installation and care," Spector wrote to the White House.

Cattelan told The Post that the offer was "a very delicate subject." When a reporter asked why he offered the toilet to the Trumps, Cattelan said: "What's the point of our life? Everything seems absurd until we die and then it makes sense."
Guggenheim Director: Richard Armstrong

To schedule a Guggenheim tour, call 212-423-3500
Posted by: Vast Right Wing Conspiracy || 01/27/2018 00:00 || Comments || Link || E-Mail|| [329 views] Top|| File under:
TRANS-AGE: Pedophile Charged With Abusing 3 Girls Says He's A 9-Year-Old Trapped In Man's Body
[DailyWire] A Chicago man accused of sexually assaulting two six-year-olds and an eight-year-old on repeated occasions, told police officers that he's really "a 9-year-old trapped in an adult's body," prosecutors revealed on Wednesday.


A nine-year-old what?


Thirty-eight-year-old Joseph Roman is charged with repeated predatory criminal sexual assault. The numerous attacks began in 2015 and continued until earlier this month.

Roman has reportedly confessed to some of the attacks to authorities. His victims were the daughters of his friends.

According to The Chicago Tribune, "Prosecutors said the attacks began when the family of one of the girls moved into Roman's home for 10 weeks. Roman is accused of regularly assaulting her between August 2015 and December 2017 while the other family members were sleeping. The girl was 6 when the assaults began."


The other victims were similarly preyed upon.

The eight-year-old was assaulted while her family stayed with Roman for 10 weeks, starting in October of 2016. According to prosecutors, the girl's mother worked a shift at night and Roman would take care of the children. During one of the attacks, two of the victim's younger siblings were watching a movie on a cellphone in the same room, say prosecutors.

The victim was allegedly continuously attacked, even after the family moved out.

The other six-year-old victim was allegedly assaulted while she slept in his home for one year, from January of 2017 to the present month.

"The girl's family, and the family of one of the other victims, confronted Roman after an attack Jan. 6," reports the Tribune.

The "trans-age" male was charged with a Class X felony and taken into custody on Monday, where he made a video confession of his crimes. Roman was ordered to be held without bail during Wednesday's hearing.
Posted by: Vast Right Wing Conspiracy || 01/27/2018 00:00 || Comments || Link || E-Mail|| [173 views] Top|| File under:
Science
Chinese handset manufacturers are putting spyware on Android products to glean bank account numbers
Extreme Tech savvy mobile folks:
It looks like Chinese handset manufacturers are putting spyware (teddymobile) on Android products to glean bank account numbers, titles, and a lot of other private information:

[Twitter] The @OnePlus #clipboard app contains a strange file called badword.txt 🤔

In these words, we can find: Chairman, Vice President, Deputy Director, Associate Professor, Deputy Heads, General, Private Message, shipping, Address, email, ...

https://pastebin.com/kfvJWKJB


With the lost FBI text messages we see the FBI using Android. One hopes they were smart enough to WIPE the whole phone before using and put a clean version of Android approved by the FBI on the phone. Sadly I can't credit them with showing that much caution. The person who pointed this out to me used to be head of 1/2 of the Android product line at a major manufacturer so it was serious enough for him to warn his friends.
Posted by: 3dc || 01/27/2018 00:00 || Comments || Link || E-Mail|| [221 views] Top|| File under: Commies
Who's in the News
38
[untagged]
7
Islamic State
3
Taliban
3
Govt of Pakistan
3
Govt of Syria
2
Commies
2
Sublime Porte
1
Hamas
1
Narcos
1
Govt of Iran Proxies
1
al-Shabaab (AQ)
1
al-Qaeda in North Africa
Bookmark
E-Mail Me
The Classics
The O Club
Rantburg Store
The Bloids
The Never-ending Story
Thugburg
Gulf War I
The Way We Were
Bio
Merry-Go-Blog
Hair Through the Ages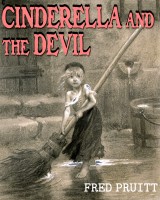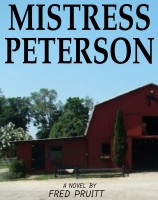 On Sale now!


A multi-volume chronology and reference guide set detailing three years of the Mexican Drug War between 2010 and 2012.

Rantburg.com and borderlandbeat.com correspondent and author Chris Covert presents his first non-fiction work detailing the drug and gang related violence in Mexico.

Chris gives us Mexican press dispatches of drug and gang war violence over three years, presented in a multi volume set intended to chronicle the death, violence and mayhem which has dominated Mexico for six years.
Click here for more information


Meet the Mods
In no particular order...


Steve White
Seafarious
Pappy
lotp
Scooter McGruder
john frum
tu3031
badanov
sherry
ryuge
GolfBravoUSMC
Bright Pebbles
trailing wife
Gloria
Fred
Besoeker
Glenmore
Frank G
3dc
Skidmark
Alaska Paul



Better than the average link...



Rantburg was assembled from recycled algorithms in the United States of America. No trees were destroyed in the production of this weblog. We did hurt some, though. Sorry.
35.172.233.215