-Lurid Crime Tales-
Police Remove Activists Blocking Way to US Bank Stadium
[KSTP] Police in Minneapolis have removed protesters who locked themselves across a light-rail line near U.S. Bank Stadium, temporarily halting trains carrying fans to the game.

Activists protesting police brutality chained themselves along the Green Line carrying ticketholders to the Super Bowl on Sunday, stopping trains in both directions.

In a release Sunday afternoon, organizers said Black Lives Matter, the Movement for Black Lives and other groups shut down light rail at "several critical transit lines in Minneapolis" starting about 2:30 p.m. It was unclear how many lines were affected.

"Activists are using this moment to stand with athletes who have protested throughout the past two football seasons calling attention to the murder of Black people by police and to the City of Minneapolis' banning city residents from using public transit without a Super Bowl ticket," which organizers said primarily affected people of color, according to the release.

About 30 activists walked onto the city's Green Line at the West Bank stop shortly after 2 p.m. Sunday, stopping trains in both directions. By 4:15 p.m., about 17 arrests had been made, according to Metro Transit Police Chief John Harrington. Trains were running as normal by late afternoon.

The line runs from downtown St. Paul to the heart of Minneapolis, and is a main way some fans are getting to the game between the New England Patriots and Philadelphia Eagles.

Chinyere Tutashinda, a spokeswoman for the activists, says some chained themselves along the track.

Metro Transit

front man

Howie Padilla said the agency has a plan in place for handling disruptions, and that such a plan was going into motion mid-afternoon Sunday.

"We're more than two hours from the game at this time, and we are confident that all ticketholders will get to the game in time," Padilla said.



This article starring:
Chinyere Tutashinda
Posted by: Fred || 02/05/2018 00:00 || Comments || Link || E-Mail|| [362 views] Top|| File under:
Father, 42, and Daughter, 20, Arrested After Allegedly Having Baby Together
[INSIDEEDITION] A North Carolina father and his biological daughter were charged with incest after they allegedly had a baby together.


Their fambly tree resembles a palm.


Steven Pladl, 42, of Knightdale, and his daughter Katie Pladl, 20, were locked away
Yez got nuttin' on me, coppers! Nuttin'!
Jan. 27 after Pladl's estranged wife reportedly told police about the pair's baby.

Katie Pladl was reportedly adopted out of state when she was born but when she turned 18 she found her biological parents through social media.

After making contact with them, she moved into their home in August 2016 with their two other children, KRON4 reported.

Steven Pladl and his wife legally separated in November 2016, according to court documents.
Posted by: Fred || 02/05/2018 00:00 || Comments || Link || E-Mail|| [227 views] Top|| File under:
-Obits-
Nigel the lonely gannet found dead beside his concrete love
[Stuff] Nigel the gannet died as he lived, alone on the cliffs of Mana Island, surrounded by fake birds.

Last week, Nigel's body was found in the nest he had made for his partner ‐ the concrete decoy he courted for the past four years ‐ on the island off the Porirua coast.

Ranger Chris Bell discovered the dead gannet and said he was "incredibly sad" to lose him, just as three real birds had joined the colony.
Posted by: Classer || 02/05/2018 00:00 || Comments || Link || E-Mail|| [193 views] Top|| File under:
-Short Attention Span Theater-
Cardi B: No Super Bowl halftime show until Colin Kaepernick on NFL roster
[WASHINGTONTIMES] Good news for other music stars hoping to do a Super Bowl halftime show ‐ the competition got thinner this weekend.

Rapper Cardi B said at Maxim's Super Bowl party in Minneapolis that she would not perform unless Colin Kaepernick

Formerly a petulant second or third string quarterback for the San Francisco Giants, now looking for a job. He was willing to stand up for his principles by kneeling during the national anthem, which he had every right to do, but not willing to take the consequences, which he apparently thought didn't apply to him...
, who started the trend of kneeling during the national anthem, is on an NFL roster.

Outside the party, TMZ accosted the Bronx-based rapper born Belcalis Almanzar and asked when she might perform.

"When they hire Colin Kaepernick," she replied, mispronouncing the name of the man she said she is boycotting on behalf of, pronouncing it like KAY-per-nick.

Mr. Kaepernick went unsigned during this past NFL season after opting out of his contract with the the Socialist paradise of San Francisco
...where God struck dead Anton LaVey, home of the Sydney Ducks, ruled by Vigilance Committee from 1859 through 1867, reliably and volubly Democrat since 1964...
49ers. He had been the first player to sit during the "Star-Spangled Banner" during the previous year
Posted by: Fred || 02/05/2018 00:00 || Comments || Link || E-Mail|| [532 views] Top|| File under:
Africa Subsaharan
Zimbabwe: Mugabe, Chiwenga Duel Bombshell
[All Africa] Army generals feared for their lives after putting former president Bob Muggsy Mugabe

Nonagenarian President-for-Life of Zim-bob-we who turned the former Breadbasket of Africa into the African Basket Case. Dumped in November 2017 when the Missus decided she wanted to be president, and opposed heer might against Crocodile Mnangawa Important safety tip: If your opponent goes by the name Crocodile andf your title is Shopper in Chief let him win....
under house arrest as they believed the 93-year-old's loyalists were plotting a counter operation, newly released secret details of last year's dramatic events reveal.

According to minutes of delicate meetings between Mugabe and the generals led by then Commander of the Zim-bob-we Defence Forces, General Constantino Chiwenga, there was deep mistrust among the security forces during the so-called "Operation Restore Legacy" that toppled Zim-bob-we's long time ruler.

The generals told Mugabe former Justice minister Happyton Bonyongwe, then police chief Augustine Chihuri and former Airforce commander Perrance Shiri at some point plotted a counter offensive against the military takeover of government.

There was also fear among the generals that former Higher and Tertiary Education minister Jonathan Moyo was holed up at Mugabe's Blue Roof mansion and was advising him to dig in, the minutes revealed.

The documents were made public on Friday as Mugabe's loyalists launched an audacious continental and regional offensive against President Emmerson Mnangagwa's government, challenging its legitimacy.

The minutes are part of a petition sent by "victims" of Mugabe's ouster to the African Union


...a union consisting of 53 African states, most run by dictators of one flavor or another. The only all-African state not in the AU is Morocco. Established in 2002, the AU is the successor to the Organisation of African Unity (OAU), which was even less successful...


and the Sadc leaders requesting that a commission of inquiry be set up to probe and establish the constitutionality or otherwise of the change of leadership in Zim-bob-we.

Mugabe resigned in the midst of an impeachment process led by parliamentarians.

Through a political outfit calling itself New Patriotic Front -- the "victims" have dispatched a 79-page document through a Johannesburg-based lawyer, Marius van Niekerk. The document contains minutes of all meetings between Mugabe's negotiation team and military commanders and reveals tension between the military and the other two security bodies.


Posted by: Fred || 02/05/2018 00:00 || Comments || Link || E-Mail|| [219 views] Top|| File under:
Nigeria: Head of Anti-Graft Court Charged With Accepting Bribe
[All Africa] Judge Danladi Umar allegedly demanded 10 million nairas (€22,300; $27,800) from a suspect "for a favor to be afterward shown to him concerning the pending charge," according to court papers seen by various news outlets.


File under "Quis custodiet..."


The embattled Umar, who is the head of the Code of Conduct Tribunal (CCT), was also alleged to have received, through the intermediary of his assistant, the sum of 1.8 million nairas from the same accused in 2012 "in connection with the pending case before him."

Angry, but not surprised

Nigerians reacted angrily at the news of the corruption charges against one of the country's top judges.

"I'm not surprised about the corruption allegations against Danladi Umar. Corruption is like a tradition in the judiciary system," Mayowa Adebola, a resident in Lagos, told DW. "You don't have any reason to doubt corruption in the Code of Conduct Tribunal given their records, even though they have tried several high-profile corruption cases in the past," he added.


Posted by: Fred || 02/05/2018 00:00 || Comments || Link || E-Mail|| [161 views] Top|| File under:
Zimbabwe: Exiled White Farmers Urged to Return Home As Agriculture Struggles
[All Africa] THE government's message to exiled farmers is clear. Come home.

It is offering land leases to commercial farmers in an effort to re-start the nation's agricultural industry.

Basil Nyabadza from the Agricultural and Rural and Development Authority says Zim-bob-wean farmers in Australia should return to home soil.

"We have a lot of capital resource dotted around the world, including Australia," Nyabadza said.

"We are saying, if you are Zim-bob-wean, there is now a real opportunity to come back home with your skills and be part of the building team."

The Government is now offering 99-year leases to white farmers, a deal previously reserved for black Zim-bob-weans.

The resignation of president Bob Muggsy Mugabe

Nonagenarian President-for-Life of Zim-bob-we who turned the former Breadbasket of Africa into the African Basket Case. Dumped in November 2017 when the Missus decided she wanted to be president, and opposed heer might against Crocodile Mnangawa Important safety tip: If your opponent goes by the name Crocodile andf your title is Shopper in Chief let him win....
last November and the swearing in of his successor Emmerson Mnangagwa has delivered significant change.

Government officials now admit the campaign of farm invasions that began in 2000 was a mistake.

"Clearly, the formulas deployed then, left a lot of bad feeling. And more importantly, the intellectual property, left our borders," Nyabadza said.

Thousands of white farmers were forced off the land during the invasions.

Several farmers and farm workers were killed, many others

were maimed

.


Posted by: Fred || 02/05/2018 00:00 || Comments || Link || E-Mail|| [544 views] Top|| File under:
Caribbean-Latin America
Costa Ricans vote for president
[SPA.GOV.SA] Costa Ricans were heading to the polls Sunday in a tight presidential election, with a conservative Christian candidate in the lead but not expected to get enough votes to avoid a second round.

An opinion poll published four days earlier gave Fabricio Alvarado, a 43-year-old journalist and the only

politician

from the evangelical National Restoration party, a predicted 16.9 per cent of the vote.

In second place was lawyer and wealthy entrepreneur Antonio Alvarez Desanti, who defines himself as a Social Democrat, with 12.4 per cent.

Other front runners among the 13 candidates include Carlos Alvarado from outgoing President Luis Guillermo Solis' centrist Citizens' Action party and conservative former justice minister Juan Diego Castro.

Solis, whose 2014 victory ended the Central American country's decades-long de-facto two-party system, is barred by the constitution from seeking a second consecutive term.


Posted by: Fred || 02/05/2018 00:00 || Comments || Link || E-Mail|| [154 views] Top|| File under:
Economy
Dow futures slide more than 200 points as Wall Street adds to Friday's losses
[CNBC] S&P 500 and Nasdaq 100 futures declined 19 points and 37.75 points, respectively.

The major U.S. stock indexes capped off their worst weekly performance in two years on Friday following a steep sell-off.

The Dow fell 665.75 points on Friday ‐ or 2.5 percent ‐ notching its biggest one-day sell-off since June 2016.

Markets are "likely to remain choppy as they adapt to this new growth and interest rate environment," says one strategist.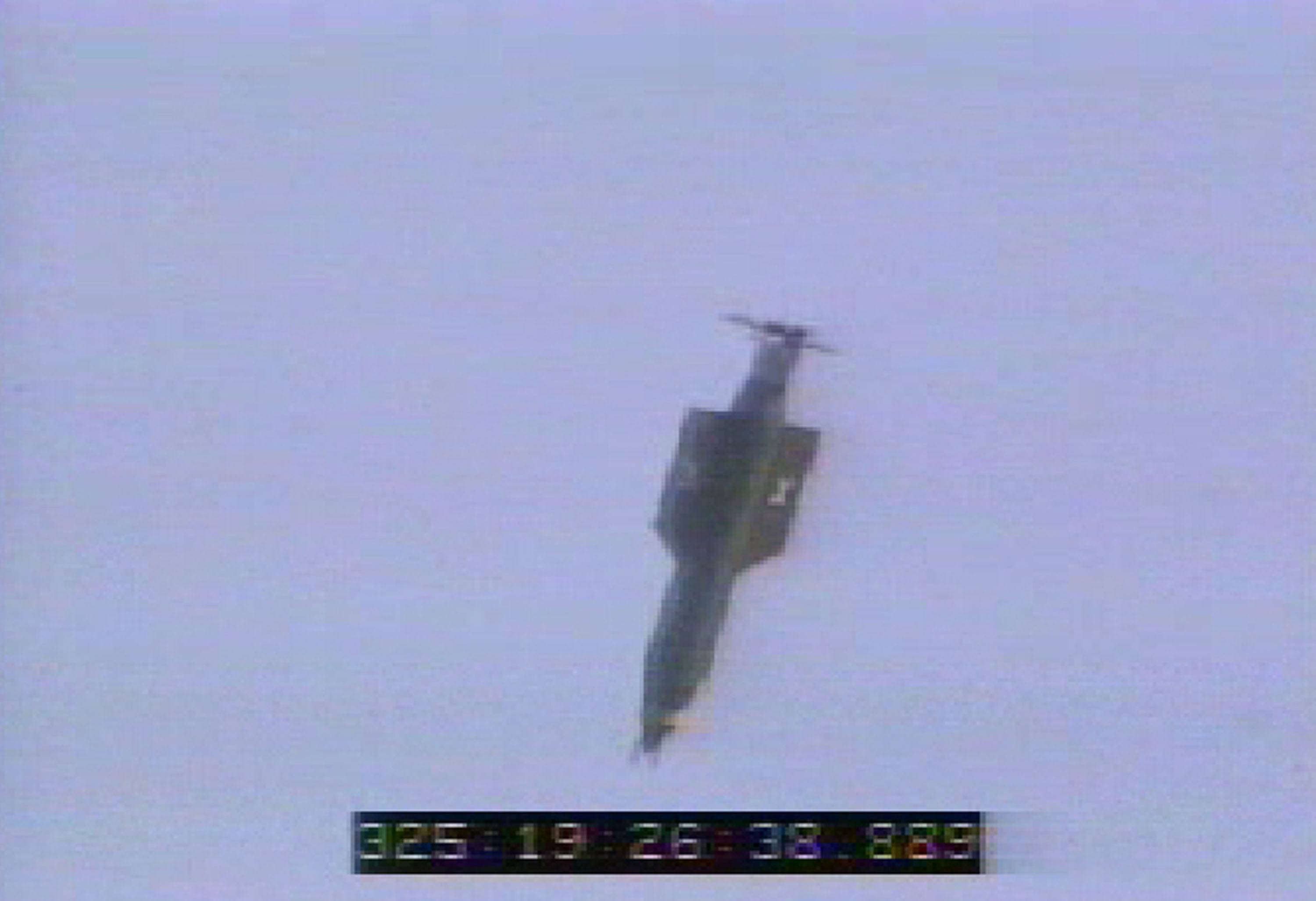 Call me crazy, but I don't believe in coincidences. Like the President SOTU speaking of stock gains since he was elected and now this.
Stocks go up and they go down. Sometimes the movement is connected to the state of the overall economy or the company's performance, sometimes not.
Posted by: Anomalous Sources || 02/05/2018 00:00 || Comments || Link || E-Mail|| [545 views] Top|| File under:
Government
FBI told state police not to wear body cameras for 2016 stop of refuge occupation leaders
[OregonLive] Prosecutors say witness testimony, audio and video evidence, plus bullet trajectory analysis yielded one conclusion: FBI agent W. Joseph Astarita lied about firing two shots at the truck of refuge occupation spokesman Robert "LaVoy" Finicum in 2016 after he swerved into a snowbank.

The information is detailed in a 32-page government response to Astarita's motion to dismiss the federal indictment against him. He's pleaded not guilty to three counts of making false statements and two counts of obstruction of justice. Astarita's lawyer claimed the indictment was based on "junk science.''

The government response also reveals that Oregon State Police SWAT troopers at the scene, ordinarily required to wear body cameras, didn't that day at the request of the FBI. The FBI did obtain video from FBI surveillance planes flying above the scene.

State police detectives also normally record interviews of officers who might be involved in a shooting, but they didn't that night when questioning the FBI Hostage Rescue Team members, again at the FBI's request. A follow-up interview with the hostage team members also came with unusual conditions, prosecutors note.


Is a post-Reno purge in order?
Posted by: Anomalous Sources || 02/05/2018 00:00 || Comments || Link || E-Mail|| [456 views] Top|| File under:
India-Pakistan
Father pardons man he saw rape his 17-year-old hearing-impaired daughter
[DAWN] A 17-year-old hearing impaired girl's father on Thursday pardoned her rapist in a Gujjar Khan sessions court.


"Yeah, sure. No big thing. Fergit abouddit. No harm done."


According to the police, Munir Ahmed had filed a complaint in police station (PS) Gujar Khan, against a man on February 6, 2016.
"Hello, cop shop? I got a complaint!"
"We're kinda busy right now. Why don'tcha call back tomorrow?"
In his complaint, Ahmed said that while he originally belonged to Khairpur Tehsil, District Muzaffargarh, he and his family were presently residing at the mansion of Chaudhry Fida Hussain of Gujar Khan. His duty was to take care of Chaudhry's cattle.
"Sure Come on over. We'll put youse up in da mansion!"
"Wow! Nice chandeliers!"
According to the complaint, Ahmed along with his brother, nephews and daughter, was returning from the fields when he heard his daughter scream.


"HALP! RAPE!"


As Ahmed and the other men rushed back, they saw that the accused was sexually assaulting the girl. Once he saw the men the suspect ran off, the initial police report said.


"An indignant father! With accomplices! And a rake! Feet, don't fail me now!"


According to the police, the girl was then taken to District Headquarters Hospital in Gujjar Khan for a medical exam, and while the exam proved that there was rape, no DNA samples were taken to identify the suspect.


"Nope. You don't need a DNA sample for a case of rape! This is Pakistain, after all!"


Sub-inspector Police Nadeem Ahmed, who was initially in charge of the case, told DawnNews that they did everything possible to search for the suspect but he was never found at the time.


"Yeah. We asked around an' everything! Nobody seen him!"


The police even widened its search to Kallar Syedan and Jehlum but were unsuccessful in capturing the accused, the sub-inspector said.
"Pardon me, we're lookin' for a dark-haired guy, brown eyes, maybe a beard, wearin' a salwar kameez and a turban. You seen him?"
"Nobody like that around here, officer. Except me, and I ain't him."
"Thanks fer yer help."
Once Nadeem Ahmed was transferred, Sub-inspector Arif was made in charge of the case.
"You're not doin' anything else right now, are you?"
"I wuz gonna iron my spats..."
Speaking to DawnNews on the matter Arif said that he had continued looking for the suspect but he had remained an absconder for the past two years until he came to the sessions court one day to procure interim bail.


"Yup. Day in and day out! I wuz almost ready to crack the case when he showed up outta nowhere!"


During the same hearing, the girl's father took the stand and said that he had pardoned the suspect. Ahmad also said that he had registered the complaint against the suspect by mistake and now wanted to withdraw it.


"Sorry about dat. My mistake."


According to eyewitnesses at the court, the 17-year-old hearing impaired girl was crying in court while her father pardoned the suspect.
"What's he sayin', Mom?"
"He just sold yer maidenhead for fifty bucks!"
Talking to DawnNews, Ahmad said that he was made to sign the affidavit by "influential elders" of the area and did not even know what was written in it.


"I din't know what I wuz sayin' in court, either! I don't speak Urdu!"


He also said that he belonged to a poor family, while the suspect was a relative of the family he worked for.


"Fifty bucks is small change to him. If I can get fifty bucks for each of my daughters we'll be prosperous!"


According to the police, they will call the suspect a convict in their final report and then leave him to the court's mercy.


"You can be the judge, Judge!"
Posted by: Fred || 02/05/2018 00:00 || Comments || Link || E-Mail|| [361 views] Top|| File under:
Maldives army surrounds parliament amidst political turmoil
[Dhaka Tribune] The Maldives Army on Sunday surrounded the island's Parliament as opposition

politician

s tried to make their way into the premises following the resignation of the Parliamentary Secretary General, The Hindu reports.

The media reported that some opposition

politician

s had been allowed to enter the premises, despite the heavy military presence, Xinhua reported.

Parliamentary Secretary General Ahmed Mohammed announced his resignation on Sunday morning without citing any specific reason. The move came after the first parliamentary session for 2018, which was due to be held on Monday, was cancelled indefinitely due to security concerns.

Fresh round of turmoil


...which is nothing like rounds of bullet...

The Maldives has been plunged into a fresh round of political turmoil after the Supreme Court on Thursday ordered the immediate release of incarcerated
You have the right to remain silent...


politicians

, including self-exiled former president Mohammed Nasheed.

The Maldivian government on Sunday revealed an imminent move by the country's top court to have President Abdulla Yameen nabbed
Please don't kill me!
with the police and army insisting that such an order will not be enforced, local media reported.

Attorney General Mohammed Anil, seated beside the army and police chief on Sunday morning, told

news hound

s that the government has received information that a Supreme Court order to arrest Yameen was imminent.

However,


the way to a man's heart remains through his stomach...


the Attorney General labelled the move as "unconstitutional" and said the police and the army would reject any order by the Supreme Court to have the President arrested.


Posted by: Fred || 02/05/2018 00:00 || Comments || Link || E-Mail|| [165 views] Top|| File under:
Israel-Palestine-Jordan
African asylum seekers told to leave Israel within 60 days
[Jerusalem Post] The Interior Ministry issued thousands of deportation notices on Sunday to single Eritrean and Sudanese men of working age who entered Israel illegally, demanding that they leave the country within 60 days for an unspecified third country or be forcefully removed, or imprisoned.

However, noting already overcrowded prison conditions, an unidentified senior Israel Prison Service official told the National Security Council that the nation will not be able to house more than 1,000 additional inmates due to a lack of space and funding.

The ministry recently announced that married men, women and children will not be subjected to forced deportation or imprisonment for the time being.

Last month, Rwanda Ambassador Olivier Nduhungirehe issued a strongly-worded denial on Twitter about ongoing reports that his government had made a secret deal with Israel to accept forcefully deported migrants at $5,000 per person.

Posted by: g(r)omgoru || 02/05/2018 02:13 || Comments || Link || E-Mail|| [258 views] Top|| File under: Moslem Colonists
Home Front: Culture Wars
Parks supervisor made officers 'offer up' wives for promotions: suit
[NYPost] State Parks police officers working under a Long Island boss allegedly had to "offer up" their wives to him to get promoted, according to a lawsuit.

Joseph S. Reyes, a high-ranking supervisor in the state Parks Long Island regional office, shagged one officer's wife and told the underling he had an "inside track" on a better position, which he got, because of the affair, a worker claims in court papers.

"Another officer who was up for the same promotion was told he would have gotten it if he had offered his wife to Reyes," according to the Brooklyn Federal Court lawsuit.

The married Reyes, 56, was a rage-filled, steroid-using horndog, charges Laurie Beni, a civilian employee of the Parks Police who accuses Reyes of subjecting her to years of frightening harassment.


When allegations against Reyes surfaced, Parks Department bosses let Reyes retire early in June 2016 with full benefits, the attorney charged. Reyes raked in nearly a $132,000 in salary in 2015, according to SeeThroughNY.

"Basically he received no punishment," Dennis said.

Beni is suing Reyes, the state and the state Office of Parks, Recreation and Historic Preservation for unspecified damages.


Droit du seigneur - now with Stetsons.
Posted by: Anomalous Sources || 02/05/2018 00:00 || Comments || Link || E-Mail|| [226 views] Top|| File under:
Who's in the News
28
[untagged]
3
Govt of Syria
3
Islamic State
3
Moslem Colonists
2
Sublime Porte
2
Govt of Pakistan
2
Houthis
1
Commies
1
Abu Sayyaf (ISIS)
1
Hamas
1
Jamaat-e-Islami
1
Thai Insurgency
1
PLO
1
Ahrar al-Sham (Salafists)
1
al-Qaeda in Mali/Nusrat al-Islam wal Muslimeen
1
al-Nusra
1
al-Qaeda in North Africa
1
Ansar Bayt al-Maqdis (IS)
Bookmark
E-Mail Me
The Classics
The O Club
Rantburg Store
The Bloids
The Never-ending Story
Thugburg
Gulf War I
The Way We Were
Bio
Merry-Go-Blog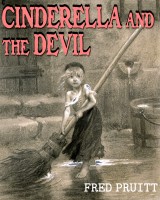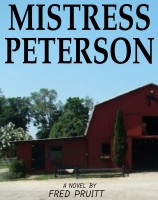 On Sale now!


A multi-volume chronology and reference guide set detailing three years of the Mexican Drug War between 2010 and 2012.

Rantburg.com and borderlandbeat.com correspondent and author Chris Covert presents his first non-fiction work detailing the drug and gang related violence in Mexico.

Chris gives us Mexican press dispatches of drug and gang war violence over three years, presented in a multi volume set intended to chronicle the death, violence and mayhem which has dominated Mexico for six years.
Click here for more information


Meet the Mods
In no particular order...


Steve White
Seafarious
Pappy
lotp
Scooter McGruder
john frum
tu3031
badanov
sherry
ryuge
GolfBravoUSMC
Bright Pebbles
trailing wife
Gloria
Fred
Besoeker
Glenmore
Frank G
3dc
Skidmark
Alaska Paul



Better than the average link...



Rantburg was assembled from recycled algorithms in the United States of America. No trees were destroyed in the production of this weblog. We did hurt some, though. Sorry.
3.230.1.126