-Lurid Crime Tales-
Nanny took our baby boy with her to torch ex's car: mom
[NYPOST] This naughty nanny never should have been near her son.

That's the cry of an angry Upper West Side mom after a babysitter sent by a service bolted with her infant boy to New Jersey, where the crazed caretaker tried to torch an ex-boyfriend's car.

"I'm sick to my stomach," said angry mother Bethany Carlson, who discovered that sitter Leslie Rosario, 31, got locked away
Book 'im, Mahmoud!
Friday for taking her one-year-old on the ill-fated attack. "I will never use a service like this again."

The online Sittercity.com boasts of having "connected millions of families and sitters" since 2001, but Carlson said it put her child at risk.

"I'm furious that they don't take responsibility for who's on their site. There are so many things that could have happened. Who can trust this site? My mind goes to the Upper West Side nanny killer. It's fresh in everyone's minds," she said.


Posted by: Fred || 10/28/2018 00:00 || Comments || Link || E-Mail|| [6465 views] Top|| File under:
Penn Shooter: deranged social media postings, 11 dead, federal murder and hate crime charges
[Twitter] Robert Bowers, the Pittsburgh shooting suspect named on the police scanner, has a GAB posting history of deranged anti-Semitic conspiracy. Two days ago he claimed Trump was controlled by Jews, this morning he posted "Screw your optics, I'm going in"...absolutely chilling.




Synagogue shooter hit with 29 hate crime charges

[IsraelTimes] Federal indictment against Robert Bowers includes 11 counts of obstructing the exercise of religious beliefs resulting in death

The man suspected of killing 11 people at a synagogue in Pittsburgh has been charged with hate crimes following the massacre at the Pittsburgh house of worship.

Federal prosecutors said Robert Bowers was charged Saturday night in a 29-count criminal complaint, including 11 counts of obstructing the exercise of religious beliefs resulting in death.

The charges also include 11 counts of using a firearm to commit murder, weapons offenses and charges alleging Bowers seriously injured

coppers

while obstructing the exercise of religious beliefs.

"The crimes of violence are based upon the federal civil rights laws prohibiting hate crimes," the statement said.

Authorities said 11 people were killed and six people, including four

coppers

, were

maimed

during Saturday's shooting at the Tree of Life Congregation in Pittsburgh's Squirrel Hill neighborhood.

The charging documents were not immediately available in a federal court records database. Prosecutors have scheduled a Sunday morning news conference to discuss the case.

Bowers, who was captured alive after a shootout with police, had posted several messages online with virulent anti-Semitic content.

He was taken to a hospital with gunshot wounds but was said to be in "fine" condition.

Earlier, Attorney General Jeff Session said the shooter would faces charges that could include the death penalty

.

"These alleged crimes are reprehensible and utterly repugnant to the values of this nation. Accordingly, the Department of Justice will file hate crimes and other criminal charges against the defendant, including charges that could lead to the death penalty," he said.

US President Donald Trump


...New York real estate developer, described by Dems as illiterate, racist, misogynistic, and what ever other unpleasant descriptions they can think of, elected by the rest of us as 45th President of the United States...


told a rally that "When you have crimes like this... we have to bring back the death penalty."

Michael Eisenberg, the immediate past president of the Tree of Life congregation, said three congregations -- Tree of Life, New Light and Dor Hadash -- would have been holding simultaneous services in the building on a typical Saturday.

"On a day like today, the door is open," Eisenberg told a reporter for CNN affiliate KDKA. "It's a religious service. You could walk in and out. Only on the high holidays is there a police presence at the entrance."

When he was the congregation's president, security was a "major concern," Eisenberg said.

The congregation had worked with the Department of Homeland Security to evaluate its exit routes, he said, and consulted a securities expert at the Jewish Federation about what to do in an active shooter situation.

"We were working with the other synagogues on what to do if something horrific like this happened," he said.


Clearly the situation could have been much worse. A friend told me CNN reported that the synagogue had done ALICE training, but I haven't been able to find that information. I suspect that going forward the congregation will seriously consider budgeting for armed guards/police presence whenever there are services/Hebrew school classes, just as my synagogue has done since 9/11.
Posted by: 3dc || 10/28/2018 00:00 || Comments || Link || E-Mail|| [6510 views] Top|| File under:
-Short Attention Span Theater-
Trump declares his first national monument, honoring African-American troops
[Stars & Stripes] President Donald Trump on Friday used his executive powers for the first time to designate a national monument, establishing a 380-acre site in Kentucky to honor African-Americans' role as soldiers during the Civil War.

The move won praise from local activists and conservationists but also criticism from several environmental groups, which noted Trump had used this same authority under the 1906 Antiquities Act last year to downsize two existing national monuments in Utah.

Republicans had pushed for more than a year to establish a national monument at Camp Nelson in Nicholasville, Ky., which served as one of the largest recruitment and training depots for United States Colored Troops. While Kentucky was the last state in the Union to allow the enlistment of African-American men, the camp sent 23,000 of the roughly 180,000 black troops who fought on the Union's side during the Civil War.
Posted by: Besoeker || 10/28/2018 02:02 || Comments || Link || E-Mail|| [6469 views] Top|| File under:
US Troops Deploy 'Overwhelming Force' Against Iceland's Beer Supplies
[Task & Purpose] U.S. troops landed in Iceland last week ahead of the start the largest NATO military exercise since the Cold War, and apparently, they left their mark in the most appropriate way possible: by drinking every last beer in the nation's capital.

A significant number of bars in downtown Reykjavík were forced to make emergency beer runs under the onslaught of thirsty American sailors and Marines in town for the start of Trident Juncture 18, Iceland Magazine reports.

Local media estimate that 6,000 and 7,000 U.S. military personnel exhausted beer cellars across the Icelandic capital in the span of a single weekend.


Posted by: Besoeker || 10/28/2018 01:58 || Comments || Link || E-Mail|| [6504 views] Top|| File under:
Africa Subsaharan
Namibia throws out black ownership mining requirement
[News24] Namibia has scrapped a rule allowing only companies partly owned by black Namibians to apply for mining licences, mines minister Tom Alweendo told AFP on Saturday.

The southern African country produces diamonds, uranium and other mineral resources, but a three-year recession has pushed the government into relaxing the rules in the hope of attracting more investors.

Alweendo said the government made the decision last week.

"Our objective is to grow the mining sector where it can continue to meaningfully contribute to our socio-economic development. This can only happen when more minerals are discovered and it is important that we make the progress of mineral discovery as effective as possible," he said.

This, he said, required more investment in the sector.

The Namibian government started giving preferential treatment to black-owned companies in 2006, but eventually that was not deemed enough.


No, it never is.


The government then announced in 2015 that it had introduced additional conditions on mineral licenses holders to reserve a minimum of 5 percent participation in all licenses to Namibians and 20 percent of previously disadvantaged Namibians to be part of management structures of mines.

The Namibia Statistics Agency said the mining sector contributed 12% to Namibia's gross domestic product (GDP) in 2017.

The sector employed around 16 900 people last year, or 2.5% of the workforce.
Posted by: Besoeker || 10/28/2018 05:22 || Comments || Link || E-Mail|| [6489 views] Top|| File under:
Bangladesh
26 injured in Chhatra League-student clash in Jigatola
[Dhaka Tribune] At least 26 people, including nine students, have been injured in a clash in Dhaka's Jigatola.

The students were admitted to Japan Bangladesh Friendship Hospital and Ibn Sina Hospital, our correspondent Bilkis Irani, reported from the spot-on Saturday.

However,


corruption finds a dozen alibis for its evil deeds...


Road Transport and Bridges Minister and Awami League General Secretary Obaidul Quader said 17 Chhatra League
... the student wing of the Bangla Awami League ...
activists are now undergoing treatment at hospitals.

Border Guard Bangladesh troops were deployed on the spot following the clash.

Earlier in the afternoon, Chhatra League men reportedly swooped on the students while they were controlling traffic near Jigatola bus stand in Dhanmondi. They also snatched and smashed mobile phones of the students who were trying to take pictures and videos of the attack.

Later, the students locked in a clash with the Chhatra League activists.

Imran, a passerby who sustained injuries in the head, told the Dhaka Tribune that Chhatra League men chased and swooped on him mistaking him for a student.

He is currently undergoing treatment at Japan Bangladesh Friendship Hospital.

SM Didar Hossain Mamun, vice president of Chhatra League's Dhaka north city unit, also said some of their activists

were maimed

in the attack by students.

He said the students were being incited by outsiders. "Otherwise, the students would not have gone so aggressive."


Posted by: Fred || 10/28/2018 00:00 || Comments || Link || E-Mail|| [6490 views] Top|| File under:
China-Japan-Koreas
China's first private rocket fails after launch
[NY Post] The first attempt by a private Chinese company to send a rocket into space has failed.

Beijing-based Landspace said late Saturday that the first and second stage of its ZQ-1 rocket worked normally but something went wrong with the final of the three-stage rocket.

It was the first three-stage rocket built by a private company in China.

Video posted by a Chinese news site shows the 19-meter- (62-foot-) tall red-and-white rocket lifting off Saturday against clear blue skies.

Landspace said that "cowling separation was normal but something abnormal happened after the second stage." The statement posted on its social media account did not elaborate.

Chinese media reports say the rocket was carrying a satellite for state broadcaster CCTV.
Posted by: Frank G || 10/28/2018 12:55 || Comments || Link || E-Mail|| [6532 views] Top|| File under: Commies
Nigeria Launches Probe into Chinese Drugs Allegedly Containing Human Flesh, Fetus Remains
Ick. Or Soylent Green — your choice, dear Reader.
[Breitbart] Nigeria's top intelligence agency warned that Chinese drug makers might be smuggling medicine "containing human remains from fetuses, infants, and flesh" into the country, prompting lawmakers to launch an investigation on Wednesday, the local Guardian newspaper reported.

The Guardian quoted a recent memo from the African country's National Intelligence Agency (NIA) as cautioning Nigerians:

The South Korean Customs Service on September 30, 2018, revealed that it had seized 2,751 Chinese drugs/capsules, containing human remains from fetuses, infants and flesh imported into the country by some Chinese nationals. It stressed that the making of the human remain drugs and consuming them are crimes against humanity, which can also lead to serious health challenges.

Nigeria's Vanguard newspaper learned that the NIA also learned from South Korea that the Chinese capsules also contained "18.7 billion viruses, including hepatitis B."
Posted by: Besoeker || 10/28/2018 00:00 || Comments || Link || E-Mail|| [6464 views] Top|| File under:
India-Pakistan
Actress Sangam Rana's murder suspects walk free after mother 'forgives' them
[DAWN] A Lahore sessions court on Saturday acquitted all three accused in stage actress Sangam Rana's murder case after the victim's mother forgave them in the court.

In December 2015, after Sangam was found dead at her residence, police had suspected foul play and treated it as a murder case despite her relatives insisting that she had

did away with himself

.

Days later,

the dear departed

's mother, Sughran Bibi, had filed an application alleging that her daughter was murdered and that her death was being portrayed as suicide to mislead the police.

However,


a good lie finds more believers than a bad truth...


Sughra Bibi today pardoned Akash Ramzan, Usman and Amna Bibi ‐ the three accused in the case ‐ following which the additional sessions judge passed the order of their acquittal.
Posted by: Fred || 10/28/2018 00:00 || Comments || Link || E-Mail|| [6465 views] Top|| File under:
Over 2,200 cars found registered in name of former judge
Sometimes things are very odd indeed in Pakistan.

[DAWN] In an unusual development, more than 2,200 cars have been found registered in the name of a former judge.

Sikandar Hayat, an 82-year-old former judge, owns just one car, his lawyer Mian Zafar informed the Supreme Court on Saturday.

"[But] 2,224 cars were registered in the name of my client," the counsel said.

According to Zafar, his client had received a challan


... list of charges ...


a few days ago for a car which he did not own.

Upon contacting the Punjab
1.) Little Orphan Annie's bodyguard
2.) A province of Pakistain ruled by one of the Sharif brothers
3.) A province of India. It is majority (60 percent) Sikh and Hindoo (37 percent), which means it has relatively few Moslem riots....
Excise and Taxation Department, it emerged that an eye-watering 2,224 vehicles had been registered in Hayat's name.

After hearing the lawyer, the top court sought a reply from the secretary and director of the Punjab excise department.

The department has been directed to submit a report on the matter within a week.


Posted by: Fred || 10/28/2018 00:00 || Comments || Link || E-Mail|| [6462 views] Top|| File under:
Science & Technology
Dark prediction: Dark star made of dark matter could lead to entire dark universe
[NYPOST] Nothing is important. We're almost sure it's there. But we don't know what it is. But this nothing could control the fate of the universe. And there may even be entire solar systems made of it.

Physicists have been grappling with dark matter — and dark energy — for decades.

It's where many of our laws of physics disappear in a puff of smoke.

We know gravity. We understand gravity. But there simply isn't enough stuff in our galaxy — and the known universe — to explain why things are where they are.

Something must be producing 80 percent of the gravity at play. Something we can't see.

That something is proving to be remarkably elusive.

It's "dark" because we don't understand what it is.

Some of the world's most complex — and expensive — experiments have done little more than offer tantalizing tastes of what could be out there. But even the Large Hadron Collider hasn't yet isolated any particle that could possibly explain what dark matter is.
Posted by: Fred || 10/28/2018 00:00 || Comments || Link || E-Mail|| [6472 views] Top|| File under:
Southeast Asia
Indonesian Buddhist imprisoned for complaining about loud mosque
[Reuters] An Indonesian court sentenced a Buddhist woman to 18 months in prison for blasphemy on Tuesday, after she was accused of insulting Islam for complaining that neighborhood mosque was too loud. Meiliana, an ethnic Chinese Buddhist had complained the Muslim call to prayer, repeated five times a day, was being played too loudly at the mosque near her house in North Sumatra.

"She had said something that insulted religion, in this case Islam," said Jamaluddin, spokesman of the Medan district court, adding the defendant had "showed remorse and apologized".

Last year, the former ethnic Chinese governor of Jakarta was tried and jailed for blasphemy after several Muslim groups accused him of insulting Islam when he said his political rivals were using the Koran to deceive voters. The ruling was widely condemned and believed to be politically motivated. Basuki Tjahaja Purnama also lost his re-election bid because of the accusations.

There are hundreds of thousands of mosques across the vast archipelago and most use loudspeakers to play the azan or call to prayer, which lasts a few minutes. But many also play lengthy versions of prayers or sermons lasting over 30 minutes, which has been deemed unnecessary by the Indonesian Mosque Council.
How a noise complaint resulted in an 18-month jail sentence


Posted by: ryuge || 10/28/2018 00:00 || Comments || Link || E-Mail|| [6507 views] Top|| File under:
Who's in the News
27
[untagged]
4
Taliban
3
Islamic State
3
al-Shabaab (AQ)
3
Houthis
2
Govt of Syria
2
Govt of Iraq
1
Hamas
1
Hezbollah
1
Islamic Jihad (Palestian)
1
Jamaat-e-Islami
1
Moslem Colonists
1
PLO
1
Sublime Porte
1
Tehreek-i-Labbaik Pakistan
1
Thai Insurgency
1
TTP
1
Abu Sayyaf (ISIS)
1
Al-Muhajiroun (Britain)
1
al-Qaeda in Mali/Nusrat al-Islam wal Muslimeen
1
Commies
1
Govt of Pakistain Proxies
1
Govt of Pakistan
Bookmark
E-Mail Me
The Classics
The O Club
Rantburg Store
The Bloids
The Never-ending Story
Thugburg
Gulf War I
The Way We Were
Bio
Merry-Go-Blog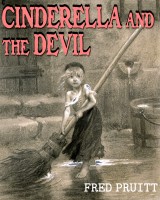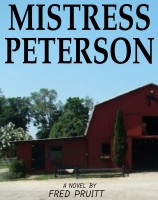 On Sale now!


A multi-volume chronology and reference guide set detailing three years of the Mexican Drug War between 2010 and 2012.

Rantburg.com and borderlandbeat.com correspondent and author Chris Covert presents his first non-fiction work detailing the drug and gang related violence in Mexico.

Chris gives us Mexican press dispatches of drug and gang war violence over three years, presented in a multi volume set intended to chronicle the death, violence and mayhem which has dominated Mexico for six years.
Click here for more information


Meet the Mods
In no particular order...


Steve White
Seafarious
Pappy
lotp
Scooter McGruder
john frum
tu3031
badanov
sherry
ryuge
GolfBravoUSMC
Bright Pebbles
trailing wife
Gloria
Fred
Besoeker
Glenmore
Frank G
3dc
Skidmark
Alaska Paul



Better than the average link...



Rantburg was assembled from recycled algorithms in the United States of America. No trees were destroyed in the production of this weblog. We did hurt some, though. Sorry.
44.200.171.74

Help keep the Burg running! Paypal: