-Lurid Crime Tales-
3 dead, 8 injured after truck fleeing Border Patrol agents rolls over
[NYP] CAMPO, Calif. ‐ California authorities say three people have been killed and eight injured when a pickup fleeing Border Patrol agents rolled over near the Mexican border.

California Highway Patrol says the crash in Campo happened about 4:30 p.m. Thursday on westbound Interstate 8 near Crestwood Road.

CHP officials say Border Patrol agents were chasing the truck, which had 11 people inside. Agents used a spike strip before the vehicle lost control and drove into an embankment.

CHP spokesman Officer Travis Garrow says a male driver and a female passenger were believed to be seated in the cab of the truck, and nine men were in the bed.
Posted by: Besoeker || 11/30/2018 07:01 || Comments || Link || E-Mail|| [6461 views] Top|| File under:
300-Pound Menorah Stolen From Brookline Temple Found In West Roxbury
BROOKLINE (CBS) ‐ A Menorah stolen from a temple in Brookline was found in Boston Wednesday morning.

Brookline police say the 300-pound Menorah, taken from Temple Emeth on Grove Street, was found around 6 a.m. at Church and Weld streets in West Roxbury.

There have been no arrests.
Posted by: Besoeker || 11/30/2018 06:28 || Comments || Link || E-Mail|| [6461 views] Top|| File under:
Woman farts in store, pulls knife on offended customer
[NYPOST] He smelled it ‐ and she dealt with it.

A Florida woman who passed gas in a convenience store pulled a knife and threatened to "gut" a man who complained about it, police said.

Shanetta Yvette Wilson, 37, was charged with aggravated assault with a deadly weapon without intent to kill. Police placed in durance vile
Maw! They're comin' to get me, Maw!
her on Sunday and booked her at a detention facility in Pompano Beach, where her bail was set at $2,500.

Police say the alleged colon culprit threatened the customer, John Walker, when he complained about her flatulence while standing in line together at a Dollar General store in Dania Beach, according to an affidavit obtained by the Miami Herald.

Walker got into a verbal argument with Wilson "in reference to the defendant farting loudly," the arrest report states.

Wilson reportedly took a knife out of her purse and threatened to "gut" the man. She held the knife in her right hand and motioned in a way that looked like she was going to stab him, police said.


Posted by: Fred || 11/30/2018 00:00 || Comments || Link || E-Mail|| [6466 views] Top|| File under:
-Signs, Portents, and the Weather-
Anchorage hit by a 7.0 Earthquake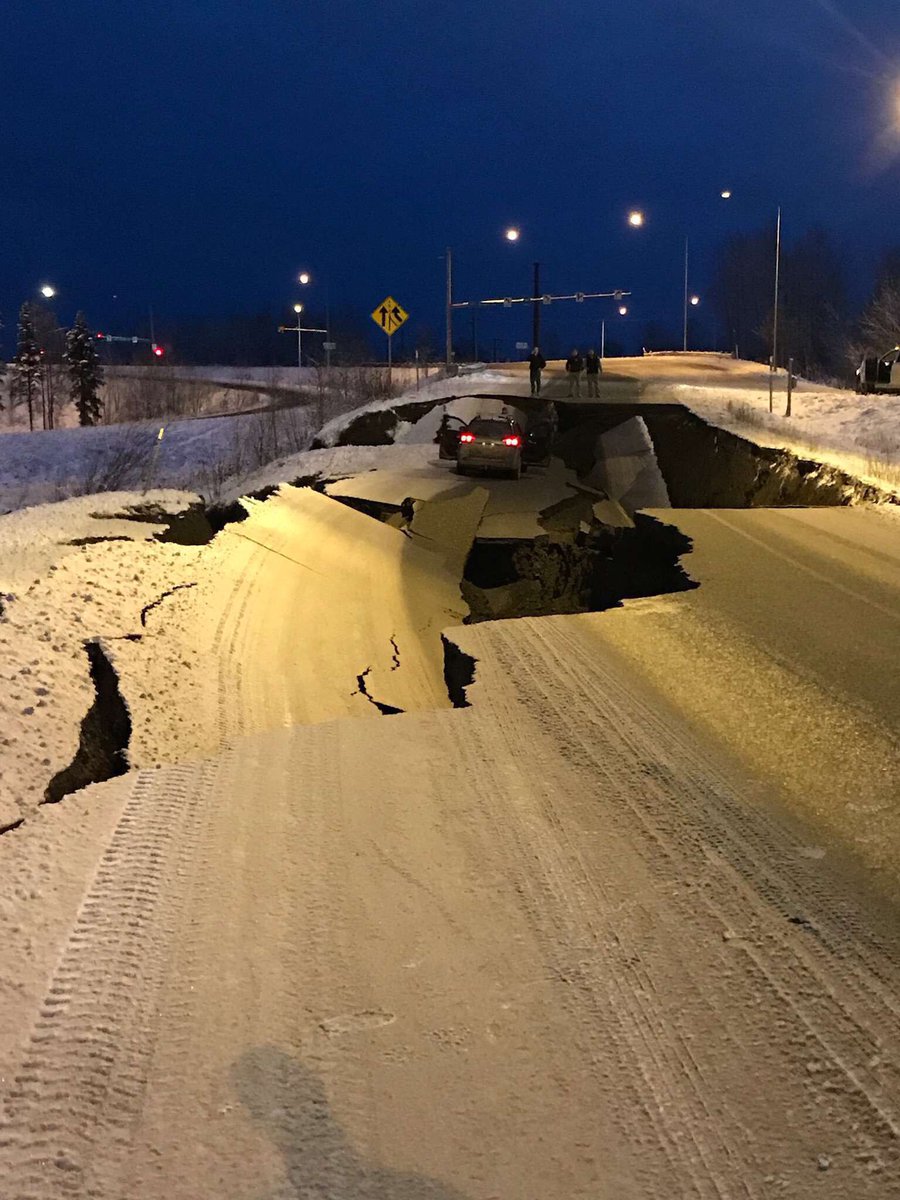 7.0 Earthquake
Time
2018-11-30 17:29:28 (UTC)
Location
61.340°N 149.937°W
Depth
40.9 km


And a few mins after:
5.8 Earthquake
Time
2018-11-30 17:35:37 (UTC)
Location
61.183°N 149.874°W
Depth
38.6 km
Posted by: 3dc || 11/30/2018 12:52 || Comments || Link || E-Mail|| [6481 views] Top|| File under:
-War on Police-
Your Bi-Weekly East Boston MS-13 Gang Update
[Universal Hub] - Five alleged members of a North Shore MS-13 gang repeatedly stabbed a 17-year-old in a Lynn playground this summer because they thought he was ratting them out, the US Attorney's office said in announcing their indictments for murder.

Two other alleged members of the MS-13 Sykos Locos Salvatrucha "clique" - , one a minor whose name was not released because of his age - were also also arrested, but not charged with the murder.

According to the US Attorney's office, Herson Rivas was murdered in late July, his body left in a wooded area of the Henry Avenue Playground in Lynn. A bystander discovered his body on Aug. 2.

Indicted for RICO violations and Rivas's murder were Erick "Mayimbu" Lopez Flores, 29, of Lynn, Henri "Perverso" Salvador Gutierrez, 19, of Somerville, Eliseo "Peligroso" Vaquerano Canas, 19, of Chelsea, Jonathan "Desalmado" Tercero Yanes, 21, of East Boston and Marlos "Silencio" Reyes, 22, of Chelsea. According to the US Attorney's office:


More at the link...
Posted by: Raj || 11/30/2018 10:20 || Comments || Link || E-Mail|| [6469 views] Top|| File under: Narcos
-Land of the Free
FBI Raids Home Of Whistleblower On Clinton Foundation, Lawyer Says
[Daily Caller] FBI agents raided the home of a recognized Department of Justice whistleblower who privately delivered documents pertaining to the Clinton Foundation and Uranium One to a government watchdog, according to the whistleblower's attorney.

The Justice Department's inspector general was informed that the documents show that federal officials failed to investigate potential criminal activity regarding former Secretary of State Hillary Clinton, the Clinton Foundation and Rosatom, the Russian company that purchased Uranium One, a document reviewed by The Daily Caller News Foundation alleges.

The delivered documents also show that then-FBI Director Robert Mueller failed to investigate allegations of criminal misconduct pertaining to Rosatom and to other Russian government entities attached to Uranium One, the document reviewed by TheDCNF alleges. Mueller is now the special counsel investigating whether the Trump campaign colluded with Russia during the 2016 election.

"The bureau raided my client to seize what he legally gave Congress about the Clinton Foundation and Uranium One," the whistleblower's lawyer, Michael Socarras, told TheDCNF, noting that he considered the FBI's raid to be an "outrageous disregard" of whistleblower protections.

Sixteen agents arrived at the home of Dennis Nathan Cain, a former FBI contractor, on the morning of Nov. 19 and raided his Union Bridge, Maryland, home, Socarras told TheDCNF.

The raid was permitted by a court order signed on Nov. 15 by federal magistrate Stephanie A. Gallagher in the U.S. District Court for Baltimore and obtained by TheDCNF.

A special agent from the FBI's Baltimore division, who led the raid, charged that Cain possessed stolen federal property and demanded entry to his private residence, Socarras told TheDCNF.


Emphasis added
Posted by: Besoeker || 11/30/2018 06:38 || Comments || Link || E-Mail|| [6463 views] Top|| File under:
Africa Subsaharan
Audit Finds UN Refugee Agency Critically Mismanaged Donor Funds in Uganda
[All Africa] The UN's refugee agency wasted tens of millions of dollars in Uganda in 2017, overpaying for goods and services, awarding major contracts improperly, and failing to avoid fraud, corruption, and waste, according to a damning internal probe.

The audit, by the UN's Office of Internal Oversight Services, found multiple areas of mismanagement that were UNHCR's responsibility, such as a $7.9 million contract for road repairs awarded to a contractor with no experience in road construction, and questionable payments to trucking and bus companies worth $7.7 million.

It noted "pervasive non-compliance" with regulations on "vast sums" spent on water trucking and that UNHCR paid at least $10 million more VAT than it needed to.

Tens of millions of transport-related invoices are still being disputed with contractors. The audit also found stockpiled goods, more lying idle than had been distributed in the previous 12 months, including 288,000 blankets and 50,000 wheelbarrows. In addition, 15,000 solar lamps worth $279,860 were found to have gone missing, and no proper investigation was done.

Uganda, a low-income country in East Africa of about 42 million people, hosts over a million refugees, more than anywhere bar The Sick Man of Europe Turkey


...Qatar's colony in Asia Minor....


and Pakistain. From 2013, worsening conflict in South Sudan led to a mass exodus into northern Uganda; the pace accelerated from mid-2016 onwards.


Posted by: Fred || 11/30/2018 00:00 || Comments || Link || E-Mail|| [6463 views] Top|| File under:
Oil price rises after news of Russian government's discussion of production cuts
[ENGLISH.ALARABIYA.NET] Oil prices reversed course and rose by 2% on Thursday after sources said Russia had accepted the need for cuts in production together with OPEC.

Brent crude rose 51 cents to $59.27per barrel. It has slumped 21 percent this month, during which it fell to a 13-month trough of $58.41.

Emerging market stocks hit a three-week high, with the index up 0.7 percent as investors bought back into risky assets.

An index of emerging currencies surged 1.4 percent to a 10-day high.
Posted by: Fred || 11/30/2018 00:00 || Comments || Link || E-Mail|| [6461 views] Top|| File under:
China-Japan-Koreas
GOOGLE Shut Out Privacy And Security Teams From SECRET China Project
[The Intercept] THE SECRECY SURROUNDING the work was unheard of at Google. It was not unusual for planned new products to be closely guarded ahead of launch. But this time was different. The objective, code-named Dragonfly, was to build a search engine for China that would censor broad categories of information about human rights, democracy, and peaceful protest.

In February 2017, during one of the first group meetings about Dragonfly at Google's Mountain View headquarters in California, some of those present were left stunned by what they heard. Senior executives disclosed that the search system's infrastructure would be reliant upon a Chinese partner company with data centers likely in Beijing or Shanghai.

Locating core parts of the search system on the Chinese mainland meant that people's search records would be easily accessible to China's authoritarian government, which has broad surveillance powers that it routinely deploys to target activists, journalists, and political opponents.

Yonatan Zunger, then a 14-year veteran of Google and one of the leading engineers at the company, was among a small group who had been asked to work on Dragonfly. He was present at some of the early meetings and said he pointed out to executives managing the project that Chinese people could be at risk of interrogation or detention if they were found to have used Google to seek out information banned by the government.

Scott Beaumont, Google's head of operations in China and one of the key architects of Dragonfly, did not view Zunger's concerns as significant enough to merit a change of course, according to four people who worked on the project. Beaumont and other executives then shut out members of the company's security and privacy team from key meetings about the search engine, the four people said, and tried to sideline a privacy review of the plan that sought to address potential human rights abuses.



Related: Business Insider - The CEOs of Microsoft and Google are heading to the White House next week
Posted by: Besoeker || 11/30/2018 07:26 || Comments || Link || E-Mail|| [6461 views] Top|| File under:
Economy
More trouble for malls: A new wave of closures from Gap, Victoria's Secret and others
[CNBC] Mall and shopping center owners across the U.S. are preparing to be hit by more store closures, following a brutal year that included department store chains like Bon-Ton and Sears going bankrupt, Toys R Us liquidating and even Walmart shutting dozens of its club stores.


Caboose stoves, you simply can't find them anywhere.


Now, a slew of specialty retailers like Gap and L Brands are getting serious about downsizing, which will leave more vacant storefronts within malls until landlords are able to replace tenants.

And if retailers are not shutting stores, the focus is on negotiating with landlords over how to cut rent and other expenses. Real estate analysts say it's the retailers, not the mall and shopping center owners, that still have the upper hand in most negotiations today.

"Our early read on 2019 is more of the same ... with both malls and [shopping centers] facing another year of tepid earnings growth and store closure-related headwinds," Mizuho analyst Haendel St. Juste said.

The CEO of clothing retailer Express, David Kornberg, told analysts Thursday morning the company is "benefiting from reduced occupancy costs, which are expected to continue based on recent lease negotiations."
Posted by: Besoeker || 11/30/2018 02:38 || Comments || Link || E-Mail|| [6461 views] Top|| File under:
Europe
US Honors Swedish Pilots For Escorting Stricken SR-71 To Safety During Cold War
[TheDrive] Declassified: The Blackbird had suffered an engine failure during a mission over the Baltic Sea and its crew feared that Soviet jets might be hunting for them.

Just the other day, four Swedish Air Force officers received Air Medals from the U.S. Air Force for a Cold War mission that had remained classified until just last year. On what might have been just any other day in 1987, they had helped escort a stricken SR-71 Blackbird spy plane through Sweden's airspace and on its way to safety, potentially shielding it from any marauding Soviet aircraft.

Swedish Air Force Colonel Lars-Eric Blad, Major Roger Moller, Major Krister Sjoberg, and Lieutenant Bo Ignell got their medals during a ceremony at the U.S. Embassy in Stockholm, Sweden on Nov. 28, 2018. The U.S. military as a whole awards Air Medals for singular acts of heroism or other particular meritorious achievements during a flight. Retired U.S. Air Force Lieutenant Colonels Duane Noll and Tom Veltri, the pilots aboard the SR-71 during the Cold War incident, were also present.
Posted by: DarthVader || 11/30/2018 10:40 || Comments || Link || E-Mail|| [6479 views] Top|| File under:
Russian men barred from entering Ukraine
[Aljazeera] Ukrainian President Petro Poroshenko said the measure would prevent Russia forming 'private armies' in Ukraine.

Ukraine has banned Russian men aged between 16 and 60 from entering the country for the duration of martial law after Russia seized three Ukrainian ships and 24 sailors.

The measure was announced on Friday at a security meeting where Ukraine's President Petro Poroshenko assured that the move would "prevent the Russian Federation from forming detachments of private armies" in Ukraine "similar to the operations they tried to carry out in 2014."

Ukraine believes that Russian citizens, including Russia's regular soldiers, are fighting alongside Moscow-backed rebels who in 2014 seized parts of Ukraine's Donetsk and Luhansk regions, declaring them independent from Kiev.
Posted by: Besoeker || 11/30/2018 06:52 || Comments || Link || E-Mail|| [6465 views] Top|| File under:
The French village that fears for its British community
[BBC] Alet-les-Bains in southern France may be a long way away from the UK, but Brexit looms large there.

And it's not just the large number of Britons among its 440 residents who worry about the future.

"Our English friends have done a lot for the village," says resident Annick Van Mairis. "Thanks to them, dilapidated houses have become beautiful. Our main fear is that they should have to leave for some reason or other."

In a country not renowned for being Anglophile, the warm feelings towards Alet's 60-strong British community are striking. Retired postman Gérard Baudru says they have brought "brotherhood" to the village - as well as work for himself. "The number of greeting cards in December and January is extremely high," he enthuses.
Posted by: Besoeker || 11/30/2018 06:10 || Comments || Link || E-Mail|| [6465 views] Top|| File under:
German police search Deutsche Bank in money-laundering case
[Al Jazeera] German

Sherlocks

looking for evidence of possible money laundering have searched multiple offices belonging to Deutsche Bank.

A total of 170 officers from the Frankfurt public prosecutor's office, the Criminal Bureau of Investigation (BKA), the tax fraud office and the federal police searched the head office of Germany's largest lender in Frankfurt, among other properties, on Thursday morning.

A total of six properties were searched in Frankfurt, Eschborn and Gross-Umstadt, the public prosecutor said.

It is suspected that bank employees helped customers set up offshore firms in tax havens.

The prosecutor suspects further that proceeds from criminal activity were transferred into Deutsche Bank accounts without the bank flagging the transactions as potential money-laundering cases.

The investigation was launched after evaluation of the explosive Panama Papers tax haven revelations and the previous Offshore Leaks report of offshore bank accounts, according to a government

front man

, Nadja Niesen.


Posted by: Fred || 11/30/2018 00:00 || Comments || Link || E-Mail|| [6462 views] Top|| File under:
India-Pakistan
Indian police claim breaking up international computer virus scam
[DAWN] Indian police on Thursday said they have enjugged
Into the paddy wagon wit' yez!
nearly two dozen people on suspicion of defrauding people around the world by sending fake pop-up messages warning them that their computers were infected with a virus and offering to fix the problem at a price.

Police officer Ajay Pal Sharma said those arrested on Tuesday and Wednesday posed as representatives of Microsoft and other companies and used their logos.

The arrests were made after input from the US Federal Bureau of Investigation and Interpol, Sharma said. Microsoft was the complainant in the case.

He said those arrested have been running the scam out of call centres in the Indian capital and the neighbouring states of Haryana and Uttar Pradesh for months.

The pop-up messages prompted victims in the United States,

Britannia

, Australia and other countries to call a phone number shown on their computer screens, he said. They would then be scammed out of money in exchange for supposedly fixing the problem.

Those arrested were mostly people in their 20s and early 30s who quit their jobs in call centres. Police recovered hard drives, servers, laptops, cellphones, and computers from them, Sharma said.

In 2016, Mumbai police arrested 70 people for allegedly cheating thousands of Americans. They would call their victims from call centers in Mumbai and tell them that they owed unpaid taxes and should buy prepaid cash cards to settle the debts or face jail.


Posted by: Fred || 11/30/2018 00:00 || Comments || Link || E-Mail|| [6461 views] Top|| File under:
Iraq
Kurdistan Region tourism rebounds to pre-war levels
[Rudaw] The tourism sector has rebounded to pre-ISIS war levels, according to a minister in the Kurdistan Regional Government (KRG). So far, some 2.8 million tourists have visited the Kurdistan Region this year, Nawroz Mawlud, minister of Municipalities and Tourism, said on Rudaw's Legel Ranj programme on Wednesday.

During the war with ISIS, tourism numbers dropped off sharply.

The government has reduced taxes by 50 percent in the Region's main cities and by 70 percent in other areas as part of efforts to boost business for restaurants and hotels, Mawlud added.

"We are pursuing the policy of encouraging owners of restaurants and hotels to develop," she said, urging them to meet regulations set by the ministry.

"We have now created a great atmosphere for them to develop the tourism sector in the Region," she added, and urged restaurants to focus on traditional Kurdish dishes to appeal to foreign visitors.

The Kurdistan Region has beautiful nature and the head of the Erbil Guest Houses and Restaurants said the KRG should encourage construction of tourism infrastructure outside of the main cities with loans and land grants, giving Shaqlawa, Soran, and Raniya as examples of places that could attract more tourists.

The majority of holidaymakers coming to the Kurdistan Region for tourism are from central and southern areas of Iraq. Iraqis are attracted by Kurdistan's cooler mountains in summer and snowcapped peaks in winter. But stringent checkpoints are hampering business, said Maha Ghanm Allami, owner of a tourism company in Baghdad.

"Kurdistan has a lot of attractions and fascinating tourism spots," she said. But "at the checkpoints, they delay us by four to five hours."

She called for the KRG to loosen its measures in time for Christmas and the New Year.
Posted by: trailing wife || 11/30/2018 00:00 || Comments || Link || E-Mail|| [6464 views] Top|| File under:
Who's in the News
37
[untagged]
3
Taliban
3
Govt of Pakistan
2
Houthis
2
Tehreek-i-Labbaik Pakistan
2
Govt of Iraq
2
al-Shabaab (AQ)
2
Govt of Saudi Arabia
1
Muslim Brotherhood
1
Narcos
1
Tin Hat Dictators, Presidents for Life, & Kleptocrats
1
Arab Spring
1
Govt of Iran
1
Govt of Iran Proxies
1
Govt of Qatar (MB)
1
Govt of Syria
1
Islamic State
1
Moslem Colonists
Bookmark
E-Mail Me
The Classics
The O Club
Rantburg Store
The Bloids
The Never-ending Story
Thugburg
Gulf War I
The Way We Were
Bio
Merry-Go-Blog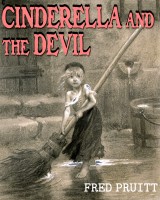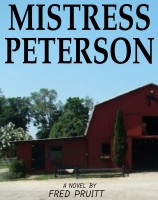 On Sale now!


A multi-volume chronology and reference guide set detailing three years of the Mexican Drug War between 2010 and 2012.

Rantburg.com and borderlandbeat.com correspondent and author Chris Covert presents his first non-fiction work detailing the drug and gang related violence in Mexico.

Chris gives us Mexican press dispatches of drug and gang war violence over three years, presented in a multi volume set intended to chronicle the death, violence and mayhem which has dominated Mexico for six years.
Click here for more information


Meet the Mods
In no particular order...


Steve White
Seafarious
Pappy
lotp
Scooter McGruder
john frum
tu3031
badanov
sherry
ryuge
GolfBravoUSMC
Bright Pebbles
trailing wife
Gloria
Fred
Besoeker
Glenmore
Frank G
3dc
Skidmark
Alaska Paul



Better than the average link...



Rantburg was assembled from recycled algorithms in the United States of America. No trees were destroyed in the production of this weblog. We did hurt some, though. Sorry.
3.236.16.13

Help keep the Burg running! Paypal: