ATF agents searching for thousands of guns stolen from their facility before they could be destroyed
[jsonline] ATF agents across the country have been working to track down thousands of guns and firearms parts that had been seized by law enforcement and were supposed to be destroyed but were stolen first, according to sources familiar with the effort.

The agents are searching for some of their own retired service weapons as well as guns from other federal law enforcement agencies, including the FBI and DEA.

All of the weapons had been sent to the U.S. Bureau of Alcohol, Tobacco, Firearms and Explosives' National Firearms and Ammunition Destruction Branch in Martinsburg, West Virginia, to be shredded, according to court documents and congressional letters.

A longtime guard at the ATF facility has admitted to carting off thousands of firearms, gun parts and ammunition and selling them over several years.

Christopher Yates, 52, a guard who worked as a contract employee for ATF for 16 years, was charged in federal court in West Virginia. He pleaded guilty in April to possession of a stolen gun and stealing government property.
Posted by: Besoeker || 06/21/2019 04:44 || Comments || Link || E-Mail|| [336065 views] Top|| File under:
-Short Attention Span Theater-
Fire 'like a nuclear bomb' rips through Philadelphia refinery
Firefighters were working to bring under control a massive fire at Philadelphia Energy Solutions Inc's refinery on Friday that has resulted in damage that could keep the affected unit shut for an extended period, according to Philadelphia city officials and company sources.

Philadelphia fire officials said several explosions sent a massive fireball into the sky, engulfing the surrounding areas in smoke after 4 a.m. EDT (0800 GMT), following the ignition of a fire that started in a butane vat at the 335,000 barrel-per-day (bpd) refining complex, the largest and oldest on the U.S. East Coast; there has been a plant on the site since 1870.

There were four injuries reported, according to a company statement, and all workers were treated on-site. The extent of the damage is unknown, but appears to be more serious than a previous fire less than two weeks ago in a different unit at the complex.


Emphasis added.


A veteran refinery worker who was at the plant when the fire broke out said, "It was the worst I've ever experienced," he said. "It looked like a nuclear bomb went off. I thought we were all going to die."

City health officials said there is no immediate danger to the surrounding community, and said there is no need to evacuate or shelter-in-place.

PES said in a statement that there were three explosions at the refinery, which affected an alkylation unit, they said. PES said they believe the product that was burning was "mostly propane."

The complex is still running at a reduced rate, PES said in a statement.

A source familiar with plant operations said one explosion occurred at a 30,000 bpd alkylation unit that uses hydrofluoric acid, one of the deadliest chemicals in the refining business and a source of controversy.

In the past, refinery workers have called for refineries to stop using hydrofluoric acid in refining due to the harm it can do to the eyes, skin and lungs when released into the atmosphere following explosions.

Preliminary testing at the refinery and the adjacent community shows no "ambient carbon monoxide, hydrocarbons (combustibles), or hydrogen sulfide," said Philadelphia Department of Public Health spokesman James Garrow in a statement.

Pennsylvania's Department of Environmental Protection, similarly, said back-up support is not currently needed as air quality is not hazardous.

The incident comes after years of financial struggles for the refinery, slashing worker benefits and scaling back capital projects to save cash, and went through a bankruptcy process last year to reduce its debt.

However, the company emerged from bankruptcy in 2018 with $148 million in cash, only to see that fall to $87.7 million just three months later.

Depending on the extent of the damage, there will be questions as to whether the company has enough money to rebuild. It comes just after a June 10 fire at the same refinery, which according to a source familiar with operations, affected a 50,000 bpd catalytic cracking unit.

That cracker, which is in the Point Breeze section of the refinery, remains shut. It was expected to restart this week but ran into issues, according to a source familiar with plant operations.

News of the explosion caused gasoline futures traded on NYMEX to spike 3.2%.

Analysts said gasoline supply in the Northeast could be affected due to the outage.

The region already experiences high retail gasoline costs, and is likely to boost fuel imports from Europe and "likely to result in a short-term spike" in East Coast gasoline prices, analysts at FGE Energy said in a note.
Posted by: gorb || 06/21/2019 13:35 || Comments || Link || E-Mail|| [336065 views] Top|| File under:
Aerial Gunfight: Fieseler Fi 156 Storch (Stork) Shot Down by a .45
[American Rifleman] The M1911 and M1911A1 pistols are legends among firearms. Their remarkable exploits in the hands of American service personnel have been handed down among shooters since before World War I. I recently came across a whopper of an M1911 story that stopped me in my tracks like a hit from a .45 ACP. I figured that the big Colt pistol could do quite a bit, but when I heard that it brought down a German aircraft in 1945, I had to follow up on the tale.

It all happened on the way to Berlin. In this particular case, the story centers on the 5th Armored Division, part of the vanguard of the U.S. 9th Army. The American tanks, tank destroyers and halftracks had recently crossed the Rhine at the Ludendorff Railroad Bridge at Remagen. Once across the last great natural barrier in Germany, American forces were spreading like wildfire, blasting their way east towards the capital of the Third Reich. There was much excitement that the war would soon be over. There was also much concern. While many German units would surrender or simply fade away, other units, particularly the fanatical SS, were fighting to the last man. No one wanted to meet their end with victory so close.
Posted by: Besoeker || 06/21/2019 00:00 || Comments || Link || E-Mail|| [336065 views] Top|| File under:
Melania Trump Style A Source of Air Force One's New Style
[Breitbart] President Donald Trump unveiled a plane model on Thursday demonstrating the new color scheme for Air Force One.

The model was spotted on a table in the Oval Office during a meeting between President Donald Trump and Canadian Prime Minister Justin Trudeau.

"I would say the plane basically is an upgrade over that model. We actually are getting things that they didn't get. We're saving about $1.5 billion. So it's going to be terrific," Trump told reporters.

The new Air Force One will go into service in 2024.

Despite some critics lamenting the loss of the baby blue and gold paint scheme, Trump is ready for a change.

"You know what? It's been a long time and it fits the plane better ... and I like the concept of red white and blue, and the classic," he said in an interview with Fox and Friends on Friday. "I think it's going to look much better actually."

He said the new colors were inspired by first lady Melania Trump's fashion style, just as the old colors were inspired by former first lady Jackie Kennedy.
Posted by: Phaick Uneretle6310 || 06/21/2019 00:00 || Comments || Link || E-Mail|| [336069 views] Top|| File under:
FBI Was Warned About Federal Courthouse Shooter in July, 2016
[DallasNews] A relative of the man who opened fire outside downtown Dallas' federal building this week warned the FBI in 2016 that he shouldn't be allowed to buy a gun because he was depressed and suicidal, his mother said Thursday.

Brian Clyde's half-brother called the FBI about his concerns, their mother Nubia Brede Solis said. Clyde was in the Army at the time.

On Monday, Clyde opened fire with an AR-15-style rifle at the Earle Cabell Federal Building. He was fatally shot by federal law enforcement. No one else was seriously injured. His family believes that Clyde wanted to be killed.

An FBI official confirmed that the half-brother called a national hotline on July 1, 2016, leaving a message to report that Clyde was suicidal and had a fascination with guns.

But the official said the half-brother didn't report a threat against an entity or individual, so the FBI had no legal reason to pursue an investigation and no further action was taken.


"Unlike when we receive a dossier composed of fake agitprop from sketchy foreign sources and paid for by Democrats"


The half-brother declined to comment Thursday.

Public records show Clyde had no history of violence. Mental health struggles do not automatically prevent someone from owning a gun.

Federal policy was changed after a gunman killed 17 people in February 2018 at Marjory Stoneman Douglas High School in Parkland, Fla.

Now, warnings like the one about Clyde are routed to police departments where the calls originated so local officers can follow up and ask the caller for more details. Today, the half-brother's call would be sent to officers in Washington state, where he lives.

Brede Solis said the FBI never spoke to her about the warning call. She said the half-brother told her about it when she called to tell him Clyde had been killed.

"He felt Brian couldn't have a gun because he was institutionalized for two weeks and because he was in the Army," Brede Solis said Thursday from her home in Corpus Christi.

Clyde, who had enlisted in the Army right out of high school, had been placed in a mental health facility for two weeks in the summer of 2016, said Brede Solis, 59.

Posted by: Phaick Uneretle6310 || 06/21/2019 00:00 || Comments || Link || E-Mail|| [336068 views] Top|| File under:
Caribbean-Latin America
Honduran president sends military as protests continue
[Al Jazeera] Honduran President Juan Orlando Hernandez on Thursday sent out the armed forces to impose order after protests against his embattled administration turned violent overnight in parts of the capital, claiming two lives.

Speaking at the presidential palace after meeting

security bigshot

s, Hernandez said he had ordered the military to keep roads open as well as to protect private property and the public in the troubled Central American country.

"So the armed forces, the national police and the other defence and security forces are being deployed nationwide and will remain so," said Hernandez.

Earlier in the day, the president said he had reached a deal with truck operators, whose strikes in pursuit of higher rates for moving freight had sparked fuel shortages.

However,


we can't all be heroes. Somebody has to sit on the curb and applaud when they go by...


demonstrations against Hernandez persisted.

There was widespread unrest on Wednesday evening in Tegucigalpa after members of a Honduran riot police force tasked with keeping order withdrew to their quarters to pressure the government for improved benefits.

Protests against Hernandez have been building in recent weeks over planned reforms that his critics argue will lead to the privatisation of public health and education services.


Posted by: Fred || 06/21/2019 00:00 || Comments || Link || E-Mail|| [336065 views] Top|| File under:
Economy
S&P 500 closes at new record as Wall Street bets Fed will lower rates, Dow surges nearly 250 points
[NCNBC] Stocks rallied on Thursday, led by strong gains in tech and energy shares, as Wall Street cheered the possibility that the Federal Reserve will cut interest rates next month.

The S&P 500 surged 1% to 2,954.18, a record close. The broad index also hit an intraday record of 2,958.06. The Dow Jones Industrial Average closed 249.17 points higher at 26,753.17. The Nasdaq Composite gained 0.8% to end the day at 8,051.34.

The yield on the 10-year Treasury fell below 2% for the first time since November 2016. Investors cheered the decline in the benchmark for mortgage rates and corporate bonds.

The energy sector rose more than 2% to lead all 11 S&P 500 sectors higher as oil prices jumped. Tech gained 1.4% after shares of Oracle surged more than 8% on stronger-than-forecast earnings. General Electric's 2.8% rise pushed the industrials sector up more than 1.6% on the day.

"Markets are based on numbers and perception. If the perception is rates are getting cut, that's going to drive markets higher," said Kathy Entwistle, senior vice president of wealth management at UBS. "UBS' stance up until yesterday was we wouldn't see any rate cuts this year. Now we see a much larger chance of a 50-basis-point cut."
Posted by: Besoeker || 06/21/2019 04:32 || Comments || Link || E-Mail|| [336068 views] Top|| File under:
Sarkozy to go on trial as final appeal fails



Les Brigandes - La loge des Jacobins from Les Brigandes on Vimeo.

[DAWN]

La Belle France

's former president Nicolas Sarkozy


...23rd President of the French Republic. Sarkozy is married to singer-songwriter Carla Bruni, who has a really nice birthday suit...


is to go on trial facing charges of corruption and influence peddling after losing his final bid to avert appearing in the dock, sources close to the case said on Wednesday.

The Court of Cassation, which rules on questions of law, said that a trial was justified for Sarkozy as well as his lawyer Thierry Herzog and former judge Gilbert Azibert.

The ruling was Sarkozy's last hope of preventing the trial coming to court and the French judicial authorities have now approved sending the case to a criminal tribunal, according to a source close to the case.

The trial will begin in the next months in

Gay Paree

although a date has yet to be set, added the source who asked not to be named.

Sarkozy, 64, is not the first ex-president to be prosecuted ‐ his predecessor Jacques Chirac was given a two-year suspended sentence in 2011 for embezzlement and misuse of public funds during his time as mayor of

Gay Paree

.

But it is the first time in the history of modern

La Belle France

that a former leader will face explicit corruption charges in court.

The influence-peddling case centres on conversations between Herzog and Azibert that were tapped by

Sherlocks

looking into claims that Sarkozy accepted illicit payments from the L'Oreal heiress Liliane Bettencourt for his 2007 presidential campaign.

They suspect Sarkozy and his lawyer were seeking information on developments in the case, with Sarkozy offering Azibert a plum job in Monaco in exchange.

The inquiry also revealed that Sarkozy and Herzog often communicated via mobile phones obtained under false identities ‐ with Sarkozy using the name Paul Bismuth.


Posted by: Fred || 06/21/2019 00:00 || Comments || Link || E-Mail|| [336069 views] Top|| File under:
India-Pakistan
Oxygen supply suspension at ICU kills two minors in Vehari
[DAWN] VEHARI: Two minors died at the intensive care unit (ICU) of the children's ward at DHQ hospital here on Wednesday evening allegedly due to suspension of oxygen supply.

The minors aged four and five years were under treatment at the ICU. According to their fathers, Allah Rakha and Arshad, oxygen supply to the ICU was suspended for half an hour, as a result of which both the minors

went titzup

.

The parents alleged that the deaths occurred due to negligence of the staff deputed in the children's ward of the ICU. They alleged that the staff did not ensure provision of oxygen on time after its suspension that resulted in the deaths of their children.

However,


facts are stubborn; statistics are more pliable...


Dr Fazal, the medical superintendent, told Dawn that allegations of suspension of oxygen in the children's ward were baseless. He claimed there was no shortage of oxygen in the hospital.

He further said that he was in Lahore for a meeting however he would inquire into the matter after returning to Vehari. He also stated that a couple of deaths in the children's ward was a routine matter.
Posted by: Fred || 06/21/2019 00:00 || Comments || Link || E-Mail|| [336064 views] Top|| File under: Govt of Pakistan
Four Dolphin personnel suspended for injuring youngster
[DAWN] Punjab
1.) Little Orphan Annie's bodyguard
2.) A province of Pakistain ruled by one of the Sharif brothers
3.) A province of India. It is majority (60 percent) Sikh and Hindoo (37 percent), which means it has relatively few Moslem riots....
Inspector General of Police Arif Nawaz Khan ordered suspension of four personnel of the Dolphin Squad on the allegation of unprovoked firing on a 20-year-old motorcyclist on M.M Alam Road, Gulberg on Wednesday.

The motorcyclist suffered bullet injury in the leg and was said to be stable in hospital. Raza, a resident of Gurumangat Road, was going to buy medicine for his ailing mother when a team of the Dolphin Squad signalled him to stop on M.M Alam Road. The youngster did not notice the signal over which the officials opened fire on him. He suffered bullet wound in the leg and fell on the road.

The officials took the injured to Liberty Market where they tortured him and asked him to confess that he was a robber. Later, they took him to a nearby private hospital from where he was taken to another health facility.

Raza's mother while speaking to the media demanded that Chief Minister Usman Buzdar take notice of the incident. She said the mothers of all other people who had suffered injuries at the hands of the Dolphin Squad official should be given justice.

Meanwhile,
...back at the

shootout

, Butch started the buffalo stampeding......
IGP Arif Nawaz Khan took notice of the incident and sought a report from the CCPO Lahore. He also directed the CCPO to take action against the officials. On the basis of initial report, SP Dolphin Bilal Zafar suspended four officials involved in opening fire and injuring the citizen and also initiated an inquiry against them.

Further departmental and legal action would be taken against the officials in the light of the inquiry report.


Posted by: Fred || 06/21/2019 00:00 || Comments || Link || E-Mail|| [336070 views] Top|| File under: Govt of Pakistan
3 dead, several injured as Jinnah Express hits freight train near Hyderabad
[DAWN] Three people were killed and several others injured when a passenger train, the Jinnah Express, hit a freight car near Hyderabad on Thursday.

One of

the dear departed

was identified by a colleague as the driver of the Jinnah Express, Aslam Chandio. The other two were identified as Syed Noman Ali and Yasir Bashir.

The injured were shifted to Liaquat University Hospital's city branch for treatment.

Earlier, at 7pm, locomotive traffic remained suspended on the up- and down-country tracks as the tracks had not been completely cleared of the wreckage and debris.

Passengers remained stranded at the Hyderabad and Kotri railway stations due to the delay.

Later that evening, in a video statement to address the incident, Railways Minister Sheikh Rasheed Ahmed said that the tracks had been cleared for traffic and the passengers had been sent on their way.


Posted by: Fred || 06/21/2019 00:00 || Comments || Link || E-Mail|| [336070 views] Top|| File under: Govt of Pakistan
Government
US-registered planes barred over Mideast areas amid tensions
DUBAI, United Arab Emirates (AP) ‐ The U.S. on Friday barred American-registered aircraft from flying over Iranian-administered airspace in the Persian Gulf and the Gulf of Oman over the Revolutionary Guard shooting down a U.S. military surveillance drone, affecting a region crucial to global air travel.

The Federal Aviation Administration warned of a "potential for miscalculation or misidentification" in the region after an Iranian surface-to-air missile on Thursday brought down a U.S. Navy RQ-4A Global Hawk, an unmanned aircraft with a wingspan larger than a Boeing 737 jetliner and costing over $100 million. The U.S. said it made plans for limited strikes on Iran in response, but then called them off.

The FAA previously warned of a risk in the region, but Friday's warning threw into stark relief a danger both it and analysts warned was real after the shooting down of a Malaysian Airlines flight over Ukraine in 2014. That could further imperil the bottom lines of Gulf long-haul carriers, which already have faced challenges under the Trump administration.

"The threat of a civil aircraft shoot-down in southern Iran is real," warned OPSGROUP, a company that provides guidance to global airlines.

The FAA made a similar warning in May to commercial airliners of the possibility of Iranian anti-aircraft gunners mistaking them for military aircraft, something dismissed by Tehran some 30 years after the U.S. Navy shot down an Iranian passenger jet.

Iran had no immediate reaction to the U.S. announcement.



Possibly related: ABC - President Trump ordered military strike on Iran, but reversed at last second, sources say
Posted by: Besoeker || 06/21/2019 04:17 || Comments || Link || E-Mail|| [336065 views] Top|| File under:
Home Front: Culture Wars
CNNLOL Loses A Third of its Prime Time Viewers


The far-left CNN's ratings death spiral marched into last week as the fake news network lost one-third of its primetime audience and a breathtaking 55 percent of its demo viewers.

When compared to this same week last year, CNN also lost 21 percent of its total day viewers.

How bad is this?

Well, you can't blame a slow news week because not only was President Trump on an overseas trip, but as you will see, CNN stands completely alone with this massive audience implosion.

By comparison, in primetime, MSNBC and Fox News only lost four percent of their viewers compared to last year and seven and five percent of their total day viewers, respectively.
Posted by: Phaick Uneretle6310 || 06/21/2019 00:00 || Comments || Link || E-Mail|| [336065 views] Top|| File under:
Who's in the News
42
[untagged]
12
Govt of Iran
6
Taliban
5
Islamic State
5
Sublime Porte
4
Govt of Pakistan
3
al-Nusra
2
al-Shabaab (AQ)
1
Govt of Sudan
1
Govt of Iran Proxies
1
Commies
1
Houthis
Bookmark
E-Mail Me
The Classics
The O Club
Rantburg Store
The Bloids
The Never-ending Story
Thugburg
Gulf War I
The Way We Were
Bio
Merry-Go-Blog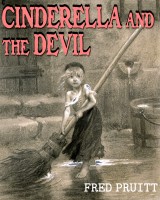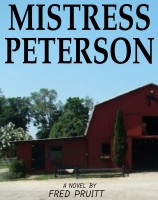 On Sale now!


A multi-volume chronology and reference guide set detailing three years of the Mexican Drug War between 2010 and 2012.

Rantburg.com and borderlandbeat.com correspondent and author Chris Covert presents his first non-fiction work detailing the drug and gang related violence in Mexico.

Chris gives us Mexican press dispatches of drug and gang war violence over three years, presented in a multi volume set intended to chronicle the death, violence and mayhem which has dominated Mexico for six years.
Click here for more information


Meet the Mods
In no particular order...


Steve White
Seafarious
tu3031
badanov
sherry
ryuge
GolfBravoUSMC
Bright Pebbles
trailing wife
Gloria
Fred
Besoeker
Glenmore
Frank G
3dc
Skidmark



Better than the average link...



Rantburg was assembled from recycled algorithms in the United States of America. No trees were destroyed in the production of this weblog. We did hurt some, though. Sorry.
3.239.129.52

Help keep the Burg running! Paypal: