-Lurid Crime Tales-
As Epstein bail fight looms, feds say evidence growing daily
[AP] NEW YORK (AP) ‐ Federal prosecutors, preparing for a bail fight Monday, say evidence against financier Jeffrey Epstein is growing "stronger by the day" after several more women contacted them in recent days to say he abused them when they were underage.

Prosecutors say Epstein, 66, is a flight risk and danger to the community and should remain incarcerated until he is tried on charges that he recruited and abused dozens of underage girls in New York and Florida in the early 2000s.

His lawyers counter that their client has not committed crimes since pleading guilty to soliciting a minor for prostitution charges in Florida in 2008 and that the federal government is reneging on a 12-year-old deal not to prosecute him. They say he should be allowed to await trial under house arrest in his $77 million Manhattan mansion, with electronic monitoring.

In a written submission Friday to U.S. District Judge Richard M. Berman, prosecutors revealed new information about their investigation and why they perceive Epstein as dangerous.
Posted by: Besoeker || 07/15/2019 04:21 || Comments || Link || E-Mail|| [336075 views] Top|| File under:
Foggy Bottom butt hurt over Sweden's jailing of rapper A$AP Rocky
[The Hill] The State Department is raising concerns about the arrest and detention of American rapper A$AP Rocky in Sweden, Politico reported Sunday.

Rocky was arrested on July 2 after voluntarily going to the police in Stockholm for questioning over a street fight he played a role in. He was been kept in custody since, triggering uproar among many popular American artists.

A spokesperson for the State Department told Politico that Secretary of State Mike Pompeo has been briefed on the situation.

Top officials at the department, including Ambassador Robert O'Brien, the special presidential envoy for hostage affairs, are also reportedly keeping close tabs on the situation.

"There are certainly some facts about the arrest and detention that raise concerns," the spokesperson told Politico.

"We expect all governments, including Sweden, to treat American citizens fairly and with respect. ... We hope to see ASAP Rocky and his colleagues back on tour and reunited with friends and family soon."

Swedish prosecutors have until Friday to decide whether to charge Rocky, who is being held in solitary confinement, or ask a court to let them hold him longer.

When reached for comment, a State Department spokesperson confirmed to The Hill that the agency is actively aware of the situation but declined to comment further.
Posted by: Besoeker || 07/15/2019 03:49 || Comments || Link || E-Mail|| [336069 views] Top|| File under:
NYPD Sgt's Benevolent Assn supports assisting ICE Agents in the enforcement efforts over the weekend in NYC.
[NYPD Sergeants Benevolent Assoc] July 12, 2019

Dear Fellow Sergeant:

As you are aware, today and throughout the remainder of this weekend, Immigration and Customs Enforcement Agents (I.C.E.) will be apprehending individuals who are criminally wanted for crimes committed under the United States Code of Laws. We, the members of law enforcement, do not write these laws, nor do we engage in the politics and or opinions of the laws under the United States Code, New York State Penal Law or City Code. Our job is to simply enforce all laws equally upon all individuals so that each person receives equal justice under the law.

I therefore remind you of our sworn oath to uphold the Constitution of the United States and the State of New York. I further encourage you to NOT leave any I.C.E. Agent abandoned if in need of assistance and to stand shoulder to shoulder with each agent so that they too can return home safely to their families. They are members of law enforcement just like you and we must never participate in the politics being applied upon our duty to uphold the law. Should you encounter any resistance from this Department or the City of New York while assisting an I.C.E Agent in need of HELP, please call the SBA 24hr number immediately 212-xxx-xxxx.

As always, do your job with the utmost professionalism and please wear your vest and stay safe.

Sincerely,
Ed Mullins
President
Posted by: Besoeker || 07/15/2019 00:00 || Comments || Link || E-Mail|| [336063 views] Top|| File under:
Epstein investigation moves to his New Mexico 'Zorro Ranch' as alleged victims interviewed
[Telegraph] The investigation into Jeffrey Epstein, the Wall Street financier charged with underage sex offences, has expanded to a sprawling ranch he owns in New Mexico's high desert.

Epstein's "Zorro Ranch," worth $12 million, is in the hills outside Santa Fe and has a private runway for his plane, stables, and perfectly manicured gardens.

The office of New Mexico attorney general Hector Balderas confirmed it was investigating allegations against Epstein, and interviewing people who allege that they were victims.

Mr Balderas has been in contact with prosecutors in New York, where Epstein has already been charged and is awaiting trial.

Epstein, 66, was first convicted of underage sex offences in 2008 when he agreed a plea deal in Florida. He admitted a single charge of soliciting a minor for prostitution in exchange for a 13 month jail sentence, and registering as a sex offender.

Shortly after completing his sentence he bought the New Mexico ranch from the family of the late New Mexico governor Bruce King.

Under New Mexico law he was not required to register as a sex offender there. According to local reports Epstein did voluntarily contact the sheriff's office in Santa Fe when he bought the ranch, alerting them about his conviction. But the New Mexico Department of Public Safety then told him he did not need to.

In a statement Mr Balderas said the fact Epstein had not been required to register as a sex offender in New Mexico was a "huge black eye for our state."

He added: "New Mexico continues to lag behind the rest of the country in strengthening outdated and weak laws that fail to protect our children from abuse."

Mr Balderas has not said how many alleged victims have been interviewed, or any details of what they allege happened.

In response to the New Mexico development Bradley Edwards, an lawyer for Epstein's alleged victims, told CBS News: "There are plenty of people that ran in his circles who have information. If you have information, you observed something, you heard something, come and let us know."

In 2015 a woman who claims she was a victim filed a legal case in Florida in which she claimed to have been abused at several locations, including the New Mexico ranch.

Epstein also owns a $77 million Manhattan townhouse and a 75-acre estate built on a private island in the US Virgin Islands.

Last week Alex Acosta, the US Labor Secretary, resigned amid the fallout from the Epstein case. In 2008 he was the Florida prosecutor who negotiated Epstein's plea deal.

Epstein has pleaded not guilty in New York to two charges including sex trafficking of minors. He could face up to 45 years in prison if convicted.

In the 1970s Epstein was a teacher at Dalton School, a prestigious school in New York. Former students told the New York Times his behaviour there "violated norms," including turning up at a party where students were drinking.
Posted by: Besoeker || 07/15/2019 00:00 || Comments || Link || E-Mail|| [336071 views] Top|| File under:
-Signs, Portents, and the Weather-
And I'm Done
[DailyBeast] Lashana Lynch a Black Woman Is Taking Over as 007. It's About Damn Time.

In news that will surely come as a shock to James Bond fans and the film industry at large, it was revealed today that longtime 007 Daniel Craig will pass the Walther PPK to black British actress Lashana Lynch in the iconic role.

For years there has been intense speculation about who would take over the reins of one of the most durable and profitable film franchises in history once Craig stepped aside. Much of that speculation has revolved around whether the series might make a nod toward diversity and cast a person of color or a woman for the first time.

But if the report today from UK tabloid the Daily Mail is to be believed, the 007 producers are going for a radical twofer: casting a 31-year-old black female newcomer as Bond's heir apparent.
Wild Wild West's James West. Louis Farrakhan played by Bobby De Niro, Alexander Hamilton.
Posted by: Woodrow || 07/15/2019 02:53 || Comments || Link || E-Mail|| [336087 views] Top|| File under:
Africa North
7 victims of scorpion stings in Al-Kufra in just one night
[Libya Observer] The Ambulance and Emergency Service in Kufra city confirmed the arrival of seven cases with scorpion stings, to Attiya Alkasah Hospital last night.

"Three of the cases were children, among them a girl who was admitted to the intensive care unit," the Ambulance Service explained.

During the past few days, a girl from the city died of a scorpion sting, amid conflicting reports of her death.

Some said that it was due to lack of serum doses in the hospital; which the hospital strongly denied
No, no! Certainly not!
, while others said she didn't receive medical care in time.

People in the south are suffering this period of time of the spread of scorpions in the region due to high temperatures.

Last summer, dozens have died of scorpion stings amid the lack of anti-vaccines, before the Ministry of Health provided hospitals in the south with the treatment required, in coordination with the World Health Organization.
Posted by: Fred || 07/15/2019 00:00 || Comments || Link || E-Mail|| [336077 views] Top|| File under:
Economy
This Market-Based Health Insurance Alternative Has Increased 600 Percent Since Obamacare
[The Federalist] Do Christians have a little edge on health care in the United States? Health-care sharing ministries (HCSM) are exploding‐membership has increased 600 percent in nine years‐as these unregulated oddballs maneuver freely in an industry that today is tethered by more rules and bureaucracy than ever before.

In the second Democratic presidential primary debate, Bernie Sanders and Kamala Harris raised their hands when asked, "Who here would abolish their private health insurance in favor of a government-run plan?" Wiping out our nation's $600 billion private insurance industry would most likely include my family's membership in a HCSM.

HCSMS: AN OASIS OF MARKETS IN A SEA OF SOCIALISM
HCSMs might just be the last stronghold through which a patient can energetically participate in market-oriented health care. Each year, thousands of Christian families like ours take the plunge, drop traditional health insurance, and join a sharing ministry. Like us, many find a surprisingly humane and affordable oasis outside of the cruel desert of Healthcare.gov.

HCSMs have been around since the late 1980s in smaller forms. When Obamacare threatened to end health-care sharing ministries in 2010, religious freedom advocates got loud, most notably lobbyist James Lansberry, who famously said, "Who is this Barack Obama who mocks the armies of the living God?" Senate Democrats caved, extending a tiny exemption from the Affordable Care Act to appease a mere 150,000 HCSM members.

For nine years, as Obamacare tore through American households and clinics and hospitals, HCSMs quietly grew‐twice, thrice, and now nine times their size. Today there are 1.2 million HCSM members, and their medical expenses covered by sharing ministries exceeds $1 billion annually. Membership is expected to reach 1.68 million by 2020.

Growth has its pains, and some HCSMs are under fire over issues of quality and honesty. Member complaints within Liberty HealthShare and Aliera Healthcare Inc. have raised red flags in several states, especially Washington state, where both were ordered in May to stop operating.
Posted by: Besoeker || 07/15/2019 07:10 || Comments || Link || E-Mail|| [336063 views] Top|| File under:
Europe
Paris Protesters, Police Clash around Champs-Elysees after Parade
[AnNahar] French police fired tear gas at protesters during a tense standoff in central

Gay Paree

on Sunday in the aftermath of the annual Bastille Day military parade on the Champs-Elysees, AFP

news hound

s said.

Officers attempted to disperse dozens of protesters, who

hollered poorly rhymed slogans against the government

, knocked down security barriers erected for the parade and set fire to refuse bins.



La Belle France

, in particular

Gay Paree

, has been rocked since late last year by the "yellow vest" protest movement against the government of President Emmanuel Macron.

Sunday's violence was the worst seen in central

Gay Paree

since March. Many analysts had believed that the yellow vest movement had lost momentum.

But the demonstrators in central

Gay Paree

were not wearing the yellow vests that marked out the movement. Police had earlier not allowed those wearing the garments past barriers and some had carried yellow balloons instead.

The

festivities

tarnished the July 14 national day that commemorates the 1789 storming of the Bastille fortress in

Gay Paree

during the French Revolution and is marked every year by a military parade.

Macron sought to showcase Europe

...the land mass occupying the space between the English Channel and the Urals, also known as Moslem Lebensraum...
an military cooperation in the parade, hosting key EU leaders including German Chancellor Angela Merkel
...chancellor of Germany and the impetus behind Germany's remarkably ill-starred immigration program. Merkel used to be referred to by Germans as Mom. Now they make faces at her for inundating the country with Moslem colonists...
and Dutch Prime Minister Mark Rutte.

Earlier some protesters had jeered and whistled at Macron as he stood in an open-top command car alongside

La Belle France

's chief of staff General Francois Lecointre.

Before the current

festivities

erupted,

Gay Paree

authorities said 152 people

were tossed into the calaboose

.

But the parade, which wrapped up at lunchtime, then passed without any hitch.
Posted by: trailing wife || 07/15/2019 00:00 || Comments || Link || E-Mail|| [336064 views] Top|| File under:
India-Pakistan
Young siblings' 'killer' confesses to criminal assault on girl in Hyderabad
[DAWN] HYDERABAD: The suspect in the murder case of two young siblings had subjected the girl to criminal assault before strangulating her inside an under-construction house in Latifabad Unit-10 on July 8, according to Hyderabad SSP Sarfaraz Nawaz Sheikh.

He told a

presser

at police headquarters along with CIA DSP Aslam Langah and DSP Habib Shah here on Saturday that after killing the eight-year-old girl, the suspect injured her brother, Qadir Bux, 10, who died at the Liaquat University Hospital's city branch the next day.

The police officer said that the suspect had confessed to having subjected her to criminal assault and then strangulating her. He said that a footage from the closed circuit television (CCTV) camera present outside the under-construction house was obtained by the police.

The SSP said that the footage revealed that the suspect along with Qadir Bux and his sister were seen entering the house. They came out of the house at around 8:30pm and the suspect entered the house along with the girl at 9pm while Qadir was not accompanying him.

He said that the suspect emerged from the house at around 9:37pm again, this time alone. During this period, he said, the suspect had gone to Unit-6 Latifabad Nursery Park with the girl and Qadir on the same

cycle of violence

. He dropped Qadir at the park asking him to wait there and he would be returning shortly.

The SSP said that as per electricity loadshedding schedule, there was no power supply between 5:45pm and 7:45pm in the area and their investigation showed that they all had first entered the house before electricity was restored.

This fact was also corroborated by the call data record (CDR) of the suspect's mobile phone, he said.

Quoting the suspect, the SSP said that he had killed the girl after subjecting her to criminal assault between 9pm and 9:37pm. He said the suspect then took Qadir Bux to the Airport area where he stabbed Qadir Bux with a knife and left the scene, presuming him dead.

He said that suspect stated that he also caused injuries to the girl on her abdomen while strangulating her with her scarf. He said the suspect had claimed that one of his friends was with him while he had taken Qadir Bux to the Airport area.

He said that police were verifying the friend's involvement.

He said that the relevant sections of the Anti-Terrorism Act were included in the FIR but it was up to court to accept this or not.

Qadir Bux along with his sister had gone missing after leaving their home in GOR Colony on July 8. The Airport police had found Qadir Bux in injured condition in the Kohsar area.

He was shifted to the LUH where he

departed this vale of tears

next day. The girl's body was found lying inside the under-construction house on July 10.


Posted by: Fred || 07/15/2019 00:00 || Comments || Link || E-Mail|| [336065 views] Top|| File under:
4-year-old sexual assault victim regains consciousness at Pims
[DAWN] ISLAMABAD: The girl who was sexually assaulted a few days ago has regained consciousness and started talking to her parents and doctors at Pakistain Institute of Medical Sciences (Pims).

Pims

front man

Dr Wasim Khawaja said the condition of the four-year-old girl was far better but she was not in a position to give her statement to the police as she was still in a state of shock.

She has also started moving her hands and legs, he said, adding that doctors, especially child psychiatrists, were closely monitoring her condition.

Dr Khawaja said if doctors found her in a position to record her statement, police would be given access to her.

He said she was breathing normally as the condition of her lungs had improved but she was still on antibiotics.

He said the girl would be kept in the paediatric intensive care unit and doctors would take a decision to shift her to a ward.

When contacted, the girl's father told Dawn that she had started talking to them but was still in a state of shock.

"She only told us that she fell on a road and a man picked her," the father said, adding the doctors had advised them not to ask questions about the incident.

Regarding the investigation, the father said he met the

coppers

, including SP City Mohammad Amir Khan Niazi, Subdivisional Police Officer Safir Bhatti and Bhara Kahu SHO.

They informed him that

Sherlocks

were waiting for the forensic report to initiate further investigation, he said.

He said he was not satisfied with the police line of action.

A police officer close to the investigation told Dawn that the

Sherlocks

were collecting details of the suspects.

He said police were waiting for reports of forensic tests and DNA profiling which would help the

Sherlocks

identify and trace the culprit.


Posted by: Fred || 07/15/2019 00:00 || Comments || Link || E-Mail|| [336063 views] Top|| File under:
Suspect held for child abuse in Lakki Marwat
[DAWN] LAKKI MARWAT: Police on Saturday claimed to have arrested an alleged child abuser, three hours after a girl victim

started the paperwork but haven't done much else

against him in Shaheed Asmatullah Khan Khattak

cop shoppe

of Naurang town.

The 10-year-old girl told police that on July 11, she along with her cousins was playing in the street when a resident of Zahidabad locality came there and asked them to accompany him to his house for bringing 'Zam Zam' water and dates for their uncle.

"After covering some distance the man asked my cousins to wait there and took me to the fields where he assaulted me," she told police and said that that the accused kept her there for around one and half hour.

The complainant said the accused aimed his pistol on her and hurled threats of dire consequences if she narrated the incident before anyone.

Later, I complained about abdominal pain and swelling of rectum to my mother without telling my parents about what happened to me, she said, adding her parents administered her with a pain killer.

The girl said that on July 13, she along with her father was standing outside her house when she spotted the accused and started weeping.

"I narrated the ordeal to my father when he asked me why I was weeping," she maintained, saying that her father immediately took her to the

cop shoppe

for registration of case against the culprit.

Police said that they had

started the paperwork but haven't done much else

against the accused under relevant sections of Pakistain Penal Code and Child Protection Act and arrested him.


Posted by: Fred || 07/15/2019 00:00 || Comments || Link || E-Mail|| [336063 views] Top|| File under:
Olde Tyme Religion
Churches jump into action with threat of immigration sweeps
CHICAGO (AP) ‐ As a nationwide immigration crackdown loomed, religious leaders across the country used their pulpits Sunday to quell concerns in immigrant communities and spring into action to help those potentially threatened by the operation.

A Chicago priest talked during his homily about the compassion of a border activist accused of harboring illegal immigrants, while another city church advertised a "deportation defense workshop." Dozens of churches in Houston and Los Angeles offered sanctuary to anyone afraid of being arrested. In Miami, activists handed out fliers outside churches to help immigrants know their rights in case of an arrest.

"We're living in a time where the law may permit the government to do certain things but that doesn't necessarily make it right," said the Rev. John Celichowski of St. Clare de Montefalco Parish in Chicago, where the nearly 1,000-member congregation is 90 percent Hispanic and mostly immigrant.

While federal immigration officials were mum on details, agents had been expected to start a coordinated action Sunday targeting roughly 2,000 people, including families, with final deportation orders in 10 major cities, including Chicago, Los Angeles, New York and Miami.

Activists and city officials reported some U.S. Immigration and Customs Enforcement activity in New York and Houston a day earlier, but it was unclear if it was part of the same operation. The Houston advocacy group FIEL said two people were arrested there Saturday. New York City Mayor Bill de Blasio confirmed there were three incidents involving ICE on Saturday, but agents didn't succeed in rounding up residents. Speaking at a news conference Sunday in New York, de Blasio called the operation "a political act" by President Donald Trump that had nothing to do with enforcing the law.
Posted by: Besoeker || 07/15/2019 04:29 || Comments || Link || E-Mail|| [336085 views] Top|| File under:
Who's in the News
40
[untagged]
5
Islamic State
4
Taliban
4
al-Shabaab (AQ)
3
Hamas
1
Govt of Iraq
1
Sublime Porte
1
Arab Spring
Bookmark
E-Mail Me
The Classics
The O Club
Rantburg Store
The Bloids
The Never-ending Story
Thugburg
Gulf War I
The Way We Were
Bio
Merry-Go-Blog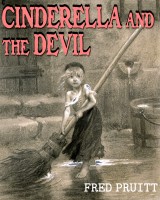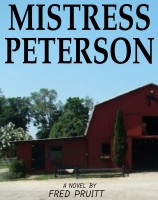 On Sale now!


A multi-volume chronology and reference guide set detailing three years of the Mexican Drug War between 2010 and 2012.

Rantburg.com and borderlandbeat.com correspondent and author Chris Covert presents his first non-fiction work detailing the drug and gang related violence in Mexico.

Chris gives us Mexican press dispatches of drug and gang war violence over three years, presented in a multi volume set intended to chronicle the death, violence and mayhem which has dominated Mexico for six years.
Click here for more information


Meet the Mods
In no particular order...


Steve White
Seafarious
tu3031
badanov
sherry
ryuge
GolfBravoUSMC
Bright Pebbles
trailing wife
Gloria
Fred
Besoeker
Glenmore
Frank G
3dc
Skidmark



Better than the average link...



Rantburg was assembled from recycled algorithms in the United States of America. No trees were destroyed in the production of this weblog. We did hurt some, though. Sorry.
3.239.129.52

Help keep the Burg running! Paypal: