-Lurid Crime Tales-
Teen Armed with 9MM Defends Home against Attackers
[Breitbart] 14-Year-Old Shoots at Intrusion Suspects to Save Her Sisters

WSAZ reports that three teenage girls were alone at home when the intrusion suspects allegedly tried to make entry. They were alone because the father of the home was working and the mother "at the store."


Two men allegedly pulled up in a car and one exited and "repeatedly tried to gain entry by trying to kick in the doors."

The suspect then allegedly went into the backyard with a shovel, preparing to break out a window. The 14-year-old located a 9mm handgun and loaded it. She then noticed the suspect with the shovel and the driver of the car were allegedly arguing and she fired a shot in their direction.

The men responded to the gunshot by fleeing the scene.

Fox 8 reports that the 14-year-old was the youngest of the three sisters at home at the time alleged intrusion was attempted.


Just the sort of thing needed right now. God bless the attackers (in the very short term), but may he also kill them later.
Posted by: Dron66046 || 08/08/2019 14:45 || Comments || Link || E-Mail|| [215 views] Top|| File under:
Man goes on knife rampage in southern California; 4 dead
There are many people who get triggered and react in violent ways to the news. In this case it was in southern California. The Perp was Hispanic and all the victims were Hispanic. That's not unlikely in southern California. The perp drove a silver Mercedes. That's unusual in these mass killing sprees. The common thread between the most recent mass murders and others is anger and insanity. Regardless that the weapons used were knives in theses crimes, look for a call for gun control in the left and MSM.


[DailyMail] A man killed four people and wounded two in a string of robberies and stabbings in California's Orange County before he was arrested, police said Wednesday.

The 33-year-old Garden Grove man was taken into custody after he came out of a 7-Eleven store and dropped a knife and a gun that he had taken from a security guard before fatally stabbing him, police said. His name wasn't immediately released.

The violence appeared to be random and the only known motives appear to be 'robbery, hate, homicide,' Garden Grove police Lt. Carl Whitney said at a news conference.

'We know this guy was full of anger and he harmed a lot of people tonight,' he said.

The attacks took place over about two hours in Garden Grove and neighboring Santa Ana, southeast of Los Angeles.
Whitney said police first answered a burglary report at an apartment, where no one was hurt, he said.

Whitney said a bakery was robbed; an insurance business was robbed and a woman was stabbed several times in the back. She is expected to survive.

The 'random' two-hour crime spree across Orange County and Santa Ana left four people dead and two injured
A caller reported watching the stabbing from closed-circuit television, Whitney said.

Police were called back to the same apartment complex, where two men had been stabbed. One died on a balcony and another died at a hospital, Whitney said.

A check-cashing business also was robbed, as well as a gas station where a man was slashed so badly that his nose was nearly severed, Whitney said.

The suspect's silver Mercedes was tracked to the parking lot of the 7-Eleven store in Santa Ana where the security guard was disarmed and fatally stabbed, Whitney said. An employee of a nearby Subway store was also killed.

The suspect and all the victims were Hispanic, Whitney said.

Posted by: JohnQC || 08/08/2019 09:58 || Comments || Link || E-Mail|| [313 views] Top|| File under:
Woman says meth found hidden inside vagina is not hers
h/t Instapundit


A Louisiana woman allegedly caught with meth hidden inside her vagina said she didn't know where the drugs came from, police said.

Ashley Beth Rolland, 23, was accused on July 31 of stealing $5,000 from the apartment of a man she'd been staying with for about a week, according to documents published by the Ouachita Parish Sheriff's Office.

The man told the West Monroe Police Department that while he was showering, Rolland swiped his cash and left. Rolland allegedly confessed to police she did take the man's money and left his apartment.


The documents said a female correctional officer later searched Rolland and, inside of Rolland's vagina, discovered $6,233 along with "a clear plastic bag" of roughly one gram of meth ‐ which Rolland denied was hers.

Rolland was arrested and charged with theft and narcotics possession, online records from the sheriff's office state. As of Tuesday, she remained behind bars in lieu of $8,000 bond.


And she's not even from Florida
Posted by: g(r)omgoru || 08/08/2019 07:50 || Comments || Link || E-Mail|| [227 views] Top|| File under:
Who is Joseph Grendys
[Wiki] Joseph C. Grendys (born 1961/62) is an American billionaire poultry slaughterer, the chairman, chief executive officer (CEO) and president of Koch Foods.

Grendys was born in Chicago in the early 1960s. His father was a butcher who was also involved in the wholesale and retail meat trade. His grandparents emigrated to the US from Poland.

He was educated at Holy Cross High School in River Grove, and worked at Koch Foods part-time while a student.[2] In 1984, he received a bachelor's degree in Finance and Marketing from Loyola University.

Grendys started full-time at Koch Foods in the mid-1980s, when it had just 13 employees.[1] The owner Fred Koch was one of his father's customers, having started Koch Foods in 1973, and offered him a 50% equity share in the business.

He bought out Fred Koch in 1992. Grendys' companies now slaughter, ship and sell chicken using the Koch Foods, Antioch Farms, Preferred Foods and Rogers Royal brands. Koch slaughters over 12 million chickens and processes over 50,000,000 pounds (23,000 t) of chicken every week.

In 2011, Koch employed 14,000 people, had an annual turnover of $2.8 billion, and was one of America's five largest "fully-integrated chicken processors".

In a 2014 interview, Grendys stated that he planned to acquire more companies and that he might branch out into another protein, but that he was "not sure what that protein would be yet". Rather than running a chicken company, he sees it as "the business of converting corn and soybeans into meat protein".

As of February 2018, Forbes estimated his net worth at US$2.9 billion.

His company Koch Foods has been dogged by accusations of racism and abusive working conditions.
Posted by: Besoeker || 08/08/2019 07:09 || Comments || Link || E-Mail|| [546 views] Top|| File under:
4 DEAD, more critically wounded in series of stabbings in California
I'm shocked — no scary black assault weapon gun shooting bullets was used in creating six casualties.
GARDEN GROVE, Calif. (KABC) -- Four people are dead, two others are injured, and a suspect is in custody after a series of stabbings and robberies in Orange County Wednesday afternoon, police say.

The Garden Grove Police Department said it started when the suspect, a 33-year-old Garden Grove resident, attempted to rob a bakery on Chapman Avenue in Garden Grove.

He then traveled to an apartment complex in the 12000 block of Jentges Avenue, where one person was stabbed to death. A second person with multiple stab wounds was taken to a hospital and later succumbed to his injuries, police said.

Two more robberies occurred at local businesses in the area. One woman was stabbed at an insurance businesses in Garden Grove. She is expected to survive.

Police then responded to reports from a Chevron gas station on Harbor Boulevard. Police said a man was pumping gas when the suspect approached him. He suffered lacerations to his face, and his nose was almost severed off, but he is expected to survive.

The suspect then made his way over to nearby Santa Ana, where another person was fatally stabbed at a Subway parking lot on 1st Street.
Posted by: Besoeker || 08/08/2019 01:20 || Comments || Link || E-Mail|| [373 views] Top|| File under:
Florida Gov. Ron DeSantis Orders Epstein Criminal Probe
Photo provided as a memory jogger. The comments alone are worth the reading.


[Breitbart] Florida Gov. Ron DeSantis has ordered an investigation into Palm Beach Sheriff Ric Bradshaw and a former Palm Beach state attorney.
Bradshaw is facing hard questions about his conduct with respect to registered sex offender and alleged child sex trafficker Jeffrey Epstein after his previous conviction. Pressure has mounted behind a 4,000-signature petition collected by Democrat State Senator Lauren Book, demanding that the Florida Department of Law Enforcement launch an inquiry into the sheriff's decisions regarding Epstein.

Despite the nature of his alleged crimes ‐ just some of which include luring disadvantaged underaged girls to his Palm Beach home for "nude massages, masturbation, oral sex, and intercourse" ‐ Bradshaw reportedly granted Epstein unprecedented freedom through a more than generous "work release."

DeSantis said that he announced the probe on Bradshaw's behalf after he assured the governor in a letter that he would cooperate with the investigation. "I believe the public interest would be best served by an FDLE-led [Florida Department of Law Enforcement] investigation examining every aspect of the Epstein case, from court sentencing to incarceration,'' Bradshaw wrote.
Posted by: Besoeker || 08/08/2019 00:24 || Comments || Link || E-Mail|| [227 views] Top|| File under:
Immigration raids at Mississippi food processing plants net nearly 700 arrests
[AP] MORTON, Miss. (AP) ‐ U.S. immigration officials raided several Mississippi food processing plants on Wednesday, part of a large-scale operation carried out by President Donald Trump's administration that targeted both corporations and their largely Latino employees.

The raids, planned months ago, came hours before Trump was to visit El Paso, Texas, to offer sympathy to the majority-Latino city where a man linked to an online screed about a "Hispanic invasion" was charged in a shooting that left 22 people dead in the border city.

Workers filled three buses ‐ two for men and one for women ‐ at a Koch Foods Inc. plant in tiny Morton, 40 miles (64 kilometers) east of Jackson. They were taken to a military hangar to be processed for immigration violations. About 70 family, friends and residents waved goodbye and shouted, "Let them go! Let them go!" Later, two more buses arrived.

A tearful 13-year-old boy whose parents are from Guatemala waved goodbye to his mother, a Koch worker, as he stood beside his father. Some employees tried to flee on foot but were captured in the parking lot.

Workers who were confirmed to have legal status were allowed to leave the plant after having their trunks searched.

"It was a sad situation inside," said Domingo Candelaria, a legal resident and Koch worker who said authorities checked employees' identification documents.

The company did not immediately respond to an emailed request for comment.

Bryan Cox, a spokesman for U.S. Immigration and Customs Enforcement, said search warrants were executed at seven locations across Mississippi, targeting several companies. He did not have additional details, including a preliminary estimate of arrests.

The sting was another demonstration of Trump's signature domestic priority to crack down illegal immigration.
Posted by: Besoeker || 08/08/2019 00:00 || Comments || Link || E-Mail|| [298 views] Top|| File under:
Boy Scouts failed to stop hundreds of previously unreported sexual predators, a lawsuit alleges
[WASHINGTONPOST] A group of lawyers is claiming to have uncovered hundreds of previously unreported cases of sexual abuse in the Boy Scouts, according to a lawsuit filed Monday in Pennsylvania. The plaintiff in the case, named only as S.D. to keep his identity private, is alleging that he was assaulted "hundreds" of times by a scout leader in Pennsylvania over the course of about four years in the 1970s.

The lawsuit alleges that S.D.'s abuse would not have been possible had it not been for the negligence of the Boy Scouts, that the organization conspired to keep incidents of sexual assault a secret, and that the organization and other defendants engaged in "reckless misconduct" in failing to protect its young participants. The complaint names the Boy Scouts, the Penn Mountains Council, and S.D.'s alleged abuser, and was filed in Philadelphia's Court of Common Pleas.

The litigation stems from an attempt to unearth previously unreported cases of child sexual abuse in one of the country's most prominent youth organizations, spearheaded by Abused in Scouting, a group of law firms that collaborate on bringing such cases to light.
Posted by: Fred || 08/08/2019 00:00 || Comments || Link || E-Mail|| [114 views] Top|| File under:
Suspect charged with murder after victim in bank robbery-turned-carjacking found dead in Valrico
[TAMPABAY] A 68-year-old man who was carjacked at gunpoint after a bank robbery Tuesday morning was found dead hours later, according to the Hillsborough County Sheriff's Office.

Mathew Korattiyil was last seen being pushed into his white Lexus SUV by the man accused of robbing the CenterState Bank, 1815 E Brandon Blvd., at about 10:30 a.m.

A search was launched, and after a high-speed chase and crash, deputies knocked the stolen SUV off the road and captured the alleged bank robber, James Hanson Jr., 39.

But Korattiyil wasn't inside the vehicle, so the search continued.

Then at 4 p.m., deputies announced that he was found dead at Sacred Heart Knanaya Catholic Community Center located at 2620 Washington Road.

Hanson was taken into custody and gave a full confession Tuesday after being interviewed by detectives for several hours, according to the Sheriff's Office. He was booked into the Hillsborough County jail on charges of first degree murder, carjacking, grand theft auto, kidnapping, resisting an officer with violence and robbery.

The Catholic center and crashed SUV were all a little more than a mile from the bank. The Sheriff's Office did not release any other information about the incident, such as what happened to Korattiyil after he was kidnapped or what the cause of death was.

Korattiyil was an active and generous member of the community center where he was found, said president Tomy Kattinacheril.
Posted by: Fred || 08/08/2019 00:00 || Comments || Link || E-Mail|| [306 views] Top|| File under:
-Short Attention Span Theater-
Warnings after woman is burned by 'nether region steaming'
[BBC] Gynaecologists are warning of the potential risks of vaginal steaming after it emerged a Canadian woman burned herself attempting one.

A case study, involving a 62-year-old, was published in the Journal of Obstetrics and Gynaecology Canada.

The woman had been suffering from a prolapsed vagina and believed the treatment could help avoid surgery.

Vaginal steaming, which involves sitting over a hot water and herb mix, has seen a growth in popularity.

It and other treatments for intimate areas, including vulva facials, are now available at some salons and spas.

The LA Times first reported on the steaming trend in 2010, and it later gained widespread attention when Gwyneth Paltrow's Goop brand recommended it.

Last year, US model Chrissy Teigen also shared a photograph of herself undergoing the treatment.
Posted by: Besoeker || 08/08/2019 14:59 || Comments || Link || E-Mail|| [248 views] Top|| File under:
Rosanna Arquette: 'I'm Sorry I Was Born White and Privileged. It Disgusts Me'
[BREITBART] Hollywood Actress Rosanna Arquette is apologizing for being born white, saying she's ashamed of the privilege she believes her skin brings. "I'm sorry I was born white and privileged. It disgusts me. And I feel so much shame," the Pulp Fiction actor said on Wednesday.


We're sorry you were born, too.
Posted by: Fred || 08/08/2019 00:00 || Comments || Link || E-Mail|| [436 views] Top|| File under:
-Signs, Portents, and the Weather-
Holocaust survivor celebrates 104th birthday surrounded by 400 descendants
[NYPOST] This is the picture of triumph over evil.


The best revenge is success.


A Holocaust survivor celebrated her 104th birthday last week at the Western Wall in Jerusalem ‐ and for the occasion posed for a photo surrounded by about 400 of her descendants, including her children, grandchildren and great-grandchildren.

Centenarian Shoshana Ovitz survived the Auschwitz concentration camp 74 years ago, according to Israeli outlets.

In the camp, she watched as her mother was ripped from her and handed to Nazi doctor Josef Mengele, who performed deadly experiments on prisoners, her grandson, Meir Rosenstein, told Israeli news hound Sivan Rahav Meir.

After the Holocaust, Ovitz met the man who would later become her husband, Dov Ovitz, who had lost his wife and four daughters in the genocide.

The couple searched for surviving relatives together and lived in Austria, before eventually settling in Haifa, where they had two daughters and two sons.

For her milestone birthday, Ovitz had one request, for all of her descendants to come together at the holy Jewish site ‐ and her children and grandchildren worked hard to make that happen.


Posted by: Fred || 08/08/2019 00:00 || Comments || Link || E-Mail|| [289 views] Top|| File under:
Economy
Univision heads for auction with few suitors
[NYPOST] Univision is trying to sell itself again ‐ and investors are bracing for yet another long, dragged-out telenovela.

In the middle of last month, the Spanish-language TV network quietly gathered a select group of prospective suitors in New York as it sought a price tag north of $10 billion, sources told The Post.

But after sifting through more than 100 pages of confidential financial information, the group of media companies and buyout firms appears to have taken a pass, according to a source with direct knowledge of the situation.

Now, Univision is in "the very early stages" of a formal auction process with a "strict timetable" that's being run by Morgan Stanley, Moelis & Co. and LionTree, an insider said. The banks, however, haven't set a bidding deadline, sources said.

In the coming weeks, prospective bidders will face a tough question: As Univision tries to wean itself from tear-jerking soap operas and game shows hosted by women in tight dresses, can it remake itself into a millennial-focused powerhouse that can compete with online rivals like Netflix?


Posted by: Fred || 08/08/2019 00:00 || Comments || Link || E-Mail|| [253 views] Top|| File under:
Government
Census Bureau Seeks to Hire Non-U.S. Citizens Ahead of 2020
[US News] Special exemptions to federal hiring laws allow the agency to temporarily employ noncitizens as officials attempt to obtain an accurate count of people living in immigrant communities.

THE CENSUS BUREAU IS pursuing a legal loophole that its officials believe would allow them to temporarily hire non-U.S. citizens as part of its efforts to reach populations that are difficult to count, including in non-English speaking and immigrant communities.

People employed by the Census Bureau, including those hired temporarily, are considered federal employees and are legally required to be U.S. citizens. Specifically, the annual Appropriations Act prohibits the use of appropriated funds to employ noncitizens within the U.S.

Some exceptions exist, however, that allow the agency to hire translators temporarily, as well as to hire people admitted to the U.S. for permanent residence who are seeking citizenship, to hire people admitted as refugees or granted asylum, and to hire people for up to 60 days on an emergency basis.

Temporarily employed translators fall under a so-called "excepted service provision," which gives each agency wide latitude to set its own standards for hiring based on what specific job it's trying to fill.
Posted by: Besoeker || 08/08/2019 01:01 || Comments || Link || E-Mail|| [245 views] Top|| File under:
Science & Technology
Toyota partners with AI startup to design robots to help at home
[NYPOST] Toyota Motor Corp. has designs on making robot helpers for your home, and has enlisted a Japanese startup that specializes in artificial intelligence to jumpstart its plan.

Japan's biggest automaker and Tokyo-based Preferred Networks Inc. will carry out joint research to develop so-called service robots that are "capable of learning in typical living environments," the companies said in statements on Wednesday.

The two firms have already been collaborating on driverless vehicles since 2014.

Eighty-year-old manufacturing giant Toyota is trying to transform itself and adapt to technology, such as ride-hailing and automated driving, that is disrupting the auto industry.

Toyota sees robots as part of that effort, particularly in Japan, where it aims to have them in homes and hospitals to support one of the world's fastest aging populations.

For the project announced on Wednesday, Toyota said it would provide a dozen units of its Human Support Robot, or HSR, to Preferred Networks.

The companies will cooperate on development over the next three years, including the sharing of intellectual property.

Preferred Networks is already using the robot as a platform for its advanced artificial intelligence software. At an exhibition in Tokyo last year the robot tidied a messy room, distinguishing between trash and dirty towels.


Posted by: Fred || 08/08/2019 00:00 || Comments || Link || E-Mail|| [138 views] Top|| File under:
Who's in the News
47
[untagged]
8
Govt of Pakistan
4
Islamic State
2
Taliban
1
Govt of Pakistain Proxies
1
Govt of Iraq
1
Govt of Qatar (MB)
1
Govt of Syria
1
Hezbollah
1
Houthis
1
Arab Spring
1
Sublime Porte
1
al-Nusra
Bookmark
E-Mail Me
The Classics
The O Club
Rantburg Store
The Bloids
The Never-ending Story
Thugburg
Gulf War I
The Way We Were
Bio
Merry-Go-Blog
Hair Through the Ages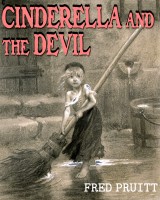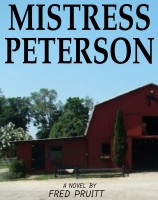 On Sale now!


A multi-volume chronology and reference guide set detailing three years of the Mexican Drug War between 2010 and 2012.

Rantburg.com and borderlandbeat.com correspondent and author Chris Covert presents his first non-fiction work detailing the drug and gang related violence in Mexico.

Chris gives us Mexican press dispatches of drug and gang war violence over three years, presented in a multi volume set intended to chronicle the death, violence and mayhem which has dominated Mexico for six years.
Click here for more information


Meet the Mods
In no particular order...


Steve White
Seafarious
Pappy
lotp
Scooter McGruder
john frum
tu3031
badanov
sherry
ryuge
GolfBravoUSMC
Bright Pebbles
trailing wife
Gloria
Fred
Besoeker
Glenmore
Frank G
3dc
Skidmark
Alaska Paul



Better than the average link...



Rantburg was assembled from recycled algorithms in the United States of America. No trees were destroyed in the production of this weblog. We did hurt some, though. Sorry.
35.172.233.2