-Lurid Crime Tales-
4 Killed, 43 Wounded In Chicago Weekend Shootings
[Chicago Sun Times] Weekend gun violence in Chicago left four people dead and at least 43 others wounded, including an 8-year-old girl who was shot Sunday at a barbecue in Humboldt Park.

The girl was playing in the 1000 block of North Monticello Avenue about 3:55 p.m., when someone inside a blue Dodge Charger drove by and opened fire, Chicago police said. She was rushed to Lurie Children's Hospital and was in good condition.

On Saturday, a 16-year-old boy was shot to death in Little Village on the Southwest Side.

William Granados was in the front seat of a vehicle about 1:53 a.m. in the 3400 block of West 24th Street when someone opened fire from the sidewalk, police and the Cook County medical examiner's office said.

Granados was struck in the head and taken to Mount Sinai Hospital where he was pronounced dead, authorities said. An autopsy ruled Grandado's death a homicide, saying he died of a gunshot wound to the head.
Keep reading...

Read more on crime, and track the city's homicides.

Last weekend, gun violence killed seven people and wounded 42 others. Hat Tip, Drew at Weasel Zippers
Posted by: Woodrow || 08/13/2019 09:53 || Comments || Link || E-Mail|| [6503 views] Top|| File under:
Friend of Dayton shooter faces federal charges, US attorney says
[WCPO] DOJ: Ethan Kollie, 24, illegally bought firearm components, body armor.

Federal officials have charged a friend of the Oregon District gunman with illegally buying body armor and components for the weapon used in the deadly mass shooting on Aug. 4.

Ethan Kollie, 24, of Kettering, admitted buying an upper receiver that was attached to Connor Betts's AR-15 and the 100-round double-drum magazine Betts used to kill nine people in the Dayton entertainment district, according to an affidavit.

Kollie and Betts, 24, of Bellbrook, allegedly assembled the AR-15 in Kollie's apartment 10 weeks ago, according to U.S. Attorney Benjamin Glassman. Kollie bought the drum 6-8 weeks ago and that's when Betts took possession of all three components, Glassman said.

Kollie's admitted drug use made it illegal for him to purchase or possess a firearm or components, and Kollie is also being charged for lying on federal firearm forms, according to Glassman. Kollie owned several guns and had a concealed carry permit.

Glassman said there is no evidence that Kollie participated in the planning or shooting with Betts.

Kollie, who was arrested Friday, said he and Betts did "hard drugs," marijuana and acid together four or five times a week between 2014 and 2015, according to Glassman. Kollie also told FBI agents he smokes marijuana every day and has done so since he was 14, and that he uses psychedelic mushrooms he grows in his apartment, Glassman said.


Good lord. It's a wonder the man is able to open both eyes at the same time, never mind pointing them both in the same direction.

Kollie owned a micro Draco pistol, a Taurus semi-automatic and a .38 Taurus revolver, Glassman said. Agents interviewing Kollie at his apartment said they smelled marijuana and saw a bong and the Draco pistol in plain sight. When agents returned with a search warrant, they said Kollie was carrying the .38 and what they believed was a small amount of marijuana.

When purchasing weapons, Kollie checked the "No" box when asked if he used drugs, Glassman said.

Kollie said he kept the gun components and body armor he bought for Betts earlier this year because Betts wanted to hide them from his parents, according to Glassman.

Glassman and Todd Wickerham, Special Agent in Charge of the FBI office in Cincinnati, announced the charges at a 2 p.m. news conference in Dayton.

Glassman said the FBI investigation is continuing and anyone who assisted Betts or had prior knowledge of the attack would face federal charges.

Wickerham said the FBI is still examining the cell phone Betts was carrying at the time of the attack.

Kollie faces up to 10 years in prison if convicted of possessing a firearm as an unlawful user of a controlled substance, and up to five years for making a false statement regarding firearms, Glassman said.

Betts killed his sister and eight others and

maimed

14, officials say. More than a dozen others were hurt while trying to escape the gunfire on Fifth Street. Police shot and killed Betts at the scene.
Posted by: trailing wife || 08/13/2019 00:00 || Comments || Link || E-Mail|| [6479 views] Top|| File under:
-Signs, Portents, and the Weather-
Roos Enjoy a Snowday
[MSN] A motorist witnessed an unusual sight while traveling in rural Curraweela, New South Wales, on August 10: a large group of kangaroos bounding through the snow. Stephen Grenfell captured this video and posted it to Twitter with the caption: "Not something you see every day in Australia". The Bureau of Meteorology issued several warnings of severe weather in Australia's southeastern states, with this particular weather system forecasted to be the worst of the Australia winter so far this year. The Guardian reported that the NSW State Emergency Service had received some 1,167 requests for help on Saturday, August 10.
Posted by: Beavis || 08/13/2019 00:04 || Comments || Link || E-Mail|| [6485 views] Top|| File under:
One million moved into camps, 184 dead in India monsoon floods
[ENGLISH.ALARABIYA.NET] Indian authorities have moved around a million people into emergency camps in recent days as the

corpse count

from monsoon floods jumped Monday to at least 184.

The southern state of Kerala, a tourist haven known for its beaches, hill resorts and backwaters, has been the worst hit region for the second consecutive year, forcing the closure of the Kochi international airport for three days last week.

"At least 76 people have died, 58 are missing and another 32 have received injuries," Pramod Kumar, Kerala police

front man

, told AFP.

Around 288,000 people across the state's worst affected districts including Wayanad, Malappuram and Kozhikode have been moved to relief camps.

At least 42 people have also

bit the dust

in neighboring Karnataka state, which has seen some of its worst flooding of recent years.

"We have evacuated over 580,000 people," a senior Karnataka government official told AFP.

Many key highways and roads across the affected regions have been damaged or cut off by rising waters.

Local emergency personnel and troops from the army, navy and air force have been deployed for search, rescue and relief operations.

Indian media have also reported 66 deaths in the western states of Maharashtra and Gujarat


...where rioting seems to be a traditional passtime...


, with tens of thousands of people shifted to relief camps.

While the monsoon rains are crucial to replenishing water supplies in drought-stricken India, they kill hundreds of people across the country every year.

Last year Kerala was hit by its worst floods in almost a century with around 450 people killed.


Posted by: Fred || 08/13/2019 00:00 || Comments || Link || E-Mail|| [6547 views] Top|| File under:
-Land of the Free
California's Background Check Law Had No Impact on Gun Deaths, Johns Hopkins Study Finds
Almost like it is not about safety, but keeping the population under control


[FEE] A new academic study has found that, once again, gun laws are not having their desired effect.

A joint study conducted by researchers at the Johns Hopkins Bloomberg School of Public Health and the University of California at Davis Violence Prevention Research Program found that California's much-touted mandated background checks had no impact on gun deaths, and researchers are puzzled as to why.

CALIFORNIA GUN LAWS ARE A FAILURE
In 1991, California simultaneously imposed comprehensive background checks for firearm sales and prohibited gun sales (and gun possession) to people convicted of misdemeanor violent crimes. The legislation mandated that all gun sales, including private transactions, would have to go through a California-licensed Federal Firearms License (FFL) dealer. Shotguns and rifles, like handguns, became subject to a 15-day waiting period to make certain all gun purchasers had undergone a thorough background check.

It was the most expansive state gun control legislation in America, affecting an estimated one million gun buyers in the first year alone. Though costly and cumbersome, politicians and law enforcement agreed the law was worth it.

The legislation would "keep more guns out of the hands of the people who shouldn't have them," said then-Republican Gov. George Deukmejian.

"I think the new laws are going to help counter the violence," said LAPD spokesman William D. Booth.


More than a quarter of a century later, researchers at Johns Hopkins and UC Davis dug into the results of the sweeping legislation. Researchers compared yearly gun suicide and homicide rates over the 10 years following implementation of California's law with 32 control states that did not have such laws.

They found "no change in the rates of either cause of death from firearms through 2000."

The findings, which run counter to experiences in Missouri and Connecticut that did show a link between background checks and gun deaths, appear to have startled the researchers.

Garen Wintemute, a UC Davis professor of emergency medicine and senior author of the study, said incomplete data and flawed criminal record reporting might explain the results.


Only surprising until you think of my previous comment...


Wintemute noted:


In 1990, only 25 percent of criminal records were accessible in the primary federal database used for background checks, and centralized records of mental health prohibitions were almost nonexistent.
Posted by: DarthVader || 08/13/2019 00:00 || Comments || Link || E-Mail|| [6494 views] Top|| File under:
Britain
Poll: Majority of Britons support 'Brexit by any means'
[ENGLISH.ALARABIYA.NET] A majority of Britons believe Prime Minister Boris Johnson must take

Britannia

out of the Europe
...the land mass occupying the space between the English Channel and the Urals, also known as Moslem Lebensraum...
an Union "by any means", even if that involves suspending parliament, an opinion poll conducted for the Daily Telegraph said on Monday.

Johnson has promised to lead

Britannia

out of the EU on Oct. 31 regardless of whether he manages to secure an exit deal with Brussels, despite many in parliament being opposed to leaving without a deal.

A ComRes opinion poll showed 54% of respondents said they agreed with the statement: "Boris (Johnson) needs to deliver Brexit by any means, including suspending parliament if necessary, in order to prevent MPs (Members of Parliament) from stopping it."

Johnson is seeking a deal with the EU but has not ruled out suspending parliament to prevent

politician

s' attempts to block a no-deal exit.

The poll showed 46% disagreed with the statement. The result was based on the answers of 1,645 respondents, after those who said they did not know their preference had been excluded.

The same survey found support for the Conservative Party had risen by 6 percentage points to 31%, compared with 27% who said they would back the opposition Labour Party. That result was based on 1,783 responses.

That finding is largely in line with other polls showing an increase in support for the Conservatives since Johnson took over from Theresa May, who formally quit last month having failed to deliver Brexit on schedule.


Posted by: Fred || 08/13/2019 00:00 || Comments || Link || E-Mail|| [6504 views] Top|| File under:
Operations resume at Hong Kong airport
[ENGLISH.ALARABIYA.NET] Operations resumed at Hong Kong airport early Tuesday morning, airport authorities said, with flights expected to begin arriving and taking off in the coming hour after protests shut down the travel hub.

"We have resumed check-ins," a

front man

for the airport told AFP.

The flight status board at the departures hall showed several flights listed as "boarding soon" with new take-off times listed for others.

By Tuesday morning, many of the posters and signs the protesters had placed throughout the terminals had been taken down, but graffiti - some reading "an eye for an eye" - had not yet been cleared.

The protesters adopted the slogan for their demonstration at the airport after a women suffered a serious face injury, reportedly losing her sight in one eye, at demonstrations that turned violent on Sunday night.

Protesters have said they plan to return to the airport later in the day to resume their demonstrations.
Posted by: Fred || 08/13/2019 00:00 || Comments || Link || E-Mail|| [6476 views] Top|| File under: Commies
Europe
Members of German crossbow sex cult suicide pact took knock-out drops before they were willingly killed in attempt to be 'reborn in a higher realm'
[MAIL] Members of a German crossbow sex cult suicide pact took knock-out drops before they were willingly killed in an attempt to be 'reborn in a higher realm,' investigators revealed today.

In May, German police were left baffled when three people were found dead from crossbow wounds in a sleepy Bavarian guesthouse and two days later two other cult members were found dead 400 miles north in Wittengen.

All five are understood to have believed they were 'World Renewers and World Heritage Producers' who thought they had been 'reborn' multiple times and that their deaths would transport them to a higher realm, Bild reported.

Detectives today believe Torsten Weiss, 53, and Kerstin Enders, 33, took drops of narcotics, similar to a date rape drug, before Farina Caspari, 30, shot them and then herself in Passau.

Caspari's girlfriend Gertrud C, 35, and Carina U, 19, who were discovered two days after the trio, are thought to have poisoned themselves at Caspari's apartment in Wittengen.
Posted by: Besoeker || 08/13/2019 05:33 || Comments || Link || E-Mail|| [6476 views] Top|| File under:
Science & Technology
Researchers are working on a pill for loneliness, as studies suggest the condition is worse than obesity
[National Post] The volunteers at the University of Chicago's Brain Dynamics Laboratory, all otherwise young and healthy, were tied together by really only one thing: nearly off-the-chart scores on the most widely used scale measuring loneliness.

Asked how often they felt they had no one they could turn to, how often they felt their relationships seemed superficial and forced, how often they felt alone, left out, isolated or no longer closer to anyone, the answer, almost always, was "always."

The volunteers agreed to be randomly dosed over eight weeks with either pregnenolone, a hormone naturally produced by the body's adrenal gland, or a placebo. Two hours after swallowing the assigned tablet, the university's researchers captured and recorded their brain activity while the participants looked at pictures of emotional faces or neutral scenes.

Studies in animals suggest that a single injection of pregnenolone can reduce or "normalize" an exaggerated threat response in socially isolated lab mice, similar to the kind of hyper vigilance lonely people feel that makes them poor at reading other people's intentions and feelings.

The researchers have every hope the drug will work in lonely human brains, too, although they insist the goal is not an attempt to cure loneliness with a pill.

Lead researcher and neuroscientist Stephanie Cacioppo has likened using a drug to rubbing frost from a windshield. Loneliness increases both a desire to connect with others, and a gut instinct for self-preservation ("if I let you get close to me, you'll only hurt me, too"). People become more wary, cautious and self-centred. The idea is to help people see things as they are, "rather than being afraid of everyone," Cacioppo said in an interview with Smithsonian.com.
Posted by: Besoeker || 08/13/2019 04:35 || Comments || Link || E-Mail|| [6499 views] Top|| File under:
Who's in the News
31
[untagged]
7
Islamic State
5
Commies
4
Taliban
3
Govt of Iran
2
Houthis
2
Govt of Pakistain Proxies
2
Sublime Porte
2
Arab Spring
1
Moslem Colonists
1
Hamas
1
Govt of Pakistan
1
Govt of Saudi Arabia
1
Govt of Sudan
1
Govt of Iran Proxies
Bookmark
E-Mail Me
The Classics
The O Club
Rantburg Store
The Bloids
The Never-ending Story
Thugburg
Gulf War I
The Way We Were
Bio
Merry-Go-Blog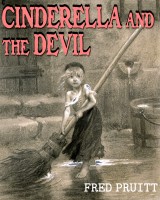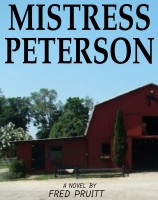 On Sale now!


A multi-volume chronology and reference guide set detailing three years of the Mexican Drug War between 2010 and 2012.

Rantburg.com and borderlandbeat.com correspondent and author Chris Covert presents his first non-fiction work detailing the drug and gang related violence in Mexico.

Chris gives us Mexican press dispatches of drug and gang war violence over three years, presented in a multi volume set intended to chronicle the death, violence and mayhem which has dominated Mexico for six years.
Click here for more information


Meet the Mods
In no particular order...


Steve White
Seafarious
Pappy
lotp
Scooter McGruder
john frum
tu3031
badanov
sherry
ryuge
GolfBravoUSMC
Bright Pebbles
trailing wife
Gloria
Fred
Besoeker
Glenmore
Frank G
3dc
Skidmark
Alaska Paul



Better than the average link...



Rantburg was assembled from recycled algorithms in the United States of America. No trees were destroyed in the production of this weblog. We did hurt some, though. Sorry.
3.235.179.111

Help keep the Burg running! Paypal: