-Obits-
Taco eating contestant Dana Hutchings eats his last taco
FRESNO, Calif. (KFSN) -- Family members of the man who choked and died during a taco eating competition Tuesday say they are still stunned by the loss.

Mecca Hutchings says her brother, Dana Andrew Hutchings, told her he was going to take part in the competition hours before he died.

"Who would think something like this would happen?" she said Wednesday.

Mecca said it still doesn't seem real. She and her mother Dora are left with only these memories of Dana.

"He told us he was going to a taco eating contest, but we didn't think something like this would happen," Mecca said.

Fresno County sheriff's authorities say Hutchings was taking part in an eating competition at Chukchansi Park when he started choking.
Posted by: Besoeker || 08/15/2019 03:17 || Comments || Link || E-Mail|| [6499 views] Top|| File under:
BREAKING: Epstein Had Multiple Broken Bones In Neck, Common In Homicide By Strangulation, Experts Say
[DailyWire] An autopsy of convicted pedophile and alleged sex trafficker Jeffrey Epstein reportedly found that the wealthy financier had multiple broken bones in his neck which deepens the speculation surrounding his death last Saturday.

"Among the bones broken in Epstein's neck was the hyoid bone, which in men is near the Adam's apple," The Washington Post reported. "Such breaks can occur in those who hang themselves, particularly if they are older, according to forensics experts and studies on the subject. But they are more common in victims of homicide by strangulation, the experts said."

The New York Post reported on Monday that Epstein "was found hanging in his lower Manhattan jail cell with a bedsheet wrapped around his neck and secured to the top of a bunk bed" and "apparently killed himself by kneeling toward the floor and strangling himself."

The revelation about the broken bones that were found in Epstein's neck followed the revelation on Tuesday night that the two guards who were supposed to be monitoring him fell asleep for three hours and allegedly falsified prison records to cover up their actions.

"People familiar with the autopsy, who spoke on the condition of anonymity due to the sensitive stage of the investigation, said Sampson's office is seeking additional information on Epstein's condition in the hours before his death," The Washington Post added. "That could include video evidence of the jail hallways, which may establish whether anyone entered Epstein's cell during the night he died; results of a toxicology screening to determine if there was any unusual substance in his body; and interviews with guards and inmates who were near his cell."

The New York Post reported on Wednesday that Epstein's last words to his lawyers were "I'll see you Sunday."

"The convicted pedophile also told his lawyers that the neck injuries he suffered in an earlier incident at the Metropolitan Correctional Center were inflicted by his hulking, ex-cop cellmate, which led the lawyers to request that he be taken off a suicide watch, according to a source familiar with Epstein's case," The New York Post added.

The source told The New York Post: "What he really wanted to do was get bail so he could cooperate."

The Washington Post further noted that varying studies those who have committed suicide have found that 6-25% of them break the hyoid bone, which is one of the broken bones found in Epstein's neck.

Epstein's suicide came after the U.S. Attorney's Office for the Southern District of New York (SDNY) unsealed more than 2,000 documents in the case on Friday, including affidavits and depositions of key witnesses in a lawsuit against Epstein and socialite Ghislane Maxwell​.

Included in the released documents were multiple high-profile people who are accused of engaging in sex with a woman who claims that she was forced to work for Epstein.

Among those accused by Virginia Roberts Giuffre, 33, are "prominent Democratic politicians ‐ former Sen. George Mitchell and ex-New Mexico governor and Clinton cabinet official Bill Richardson," Fox News reported.


You just can't make this stuff up.
Posted by: anymouse || 08/15/2019 01:45 || Comments || Link || E-Mail|| [6503 views] Top|| File under:
Britain
'Screaming & laughing': Teen killed by machete-wielding thugs is London's latest stabbing victim
[RT] A 16-year-old boy has become London's latest murder victim after he was allegedly chased into a London estate by three attackers and stabbed in the chest and back with a "machete-type knife."

The teenager banged repeatedly on doors shouting: "Help me, help me," in Munster Square, near Regent's Park, on Monday night, but was turned away after being stabbed with the foot-long blade, the Evening Standard reports.

Neighbours who witnessed the fatal attack described how events apparently unfolded. Rosanara Begum, 55, claimed that the assailants fled the scene "screaming and laughing." While her daughter alleged that one of the young attackers had a "long black machete-type knife."

Naqeeb Khan, 44, claimed that one resident opened the door to the victim then closed it "when they saw he'd been stabbed."


So it's that kind of neighbourhood. What odds the jolly yoots are Moslem colonists?

His death marks the 90th murder investigation opened by Scotland Yard this year. Fifteen of the capital's victims have been teenagers, 14 of whom were fatally stabbed.

Scotland Yard released a statement on Tuesday revealing that police were called at 11.10pm in connection with a man having been stabbed in central London.
Posted by: Besoeker || 08/15/2019 08:06 || Comments || Link || E-Mail|| [6492 views] Top|| File under: Moslem Colonists
China-Japan-Koreas
Taiwan reads tea leaves, sharply boosts defense budget amid China tension
TAIPEI (Reuters) - Taiwan unveiled its largest defense spending increase in more than a decade on Thursday amid rising military tensions with its giant neighbor China, which considers the self-ruled island its own and has not renounced the use of force against it.

President Tsai Ing-wen's cabinet signed off on an 8.3% increase in military spending for the year starting January to T$411.3 billion ($13.11 billion), its largest yearly gain since 2008, according to Directorate General of Budget, Accounting and Statistics.

China warned in July it was ready for war if there was any move toward Taiwan's independence and denounced arms sales from the United States to Taiwan, which is among a growing number of flashpoints in the U.S.-China relationship including a trade war and U.S. sanctions.

"To react to the enemy's threat and to ensure national security, the defense budget continues to grow stably," Taiwan's defense ministry said in a statement.

The ministry said it will spend more to purchase advanced weapons from overseas and to build a fully volunteer force after decades of conscription.

If approved by lawmakers, which is likely given the ruling Democratic Progressive Party's control of parliament, it will be the highest since records started in 2001, data from the statistics agency show.

Posted by: Besoeker || 08/15/2019 08:20 || Comments || Link || E-Mail|| [6509 views] Top|| File under: Commies
China's military using Avengers as an R&D template.
[Defense One]
Weaponizing Biotech: How China's Military Is Preparing for a 'New Domain of Warfare'

Under Beijing's civil-military fusion strategy, the PLA is sponsoring research on gene editing, human performance enhancement, and more.

The PLA's keen interest is reflected in strategic writings and research that argue that advances in biology are contributing to changing the form or character (形态) of conflict. For example:

In 2010's War for Biological Dominance (制生权战争), Guo Jiwei (郭继卫), a professor with the Third Military Medical University, emphasizes the impact of biology on future warfare.

In 2015, then-president of the Academy of Military Medical Sciences He Fuchu (贺福初) argued that biotechnology will become the new "strategic commanding heights" of national defense, from biomaterials to "brain control" weapons. Maj. Gen. He has since become the vice president of the Academy of Military Sciences, which leads China's military science enterprise.

Biology is among seven "new domains of warfare" discussed in a 2017 book by Zhang Shibo (张仕波), a retired general and former president of the National Defense University, who concludes: "Modern biotechnology development is gradually showing strong signs characteristic of an offensive capability," including the possibility that "specific ethnic genetic attacks" (特定种族基因攻击) could be employed.

The 2017 edition of Science of Military Strategy (战略学), a textbook published by the PLA's National Defense University that is considered to be relatively authoritative, debuted a section about biology as a domain of military struggle, similarly mentioning the potential for new kinds of biological warfare to include "specific ethnic genetic attacks."

Posted by: 3dc || 08/15/2019 00:00 || Comments || Link || E-Mail|| [6508 views] Top|| File under: Commies
Economy
Walmart raises earnings forecast for year after jump in quarterly sales
WASHINGTON (Reuters) - U.S. retailer Walmart Inc (WMT.N) reported an estimate-beating jump in second-quarter U.S. comparable sales on Thursday as shoppers boosted purchases at its stores and websites, sending its shares up 5% in premarket trading.

Walmart raised its earnings expectations for the year after recording 20 quarters, or five straight years, of U.S. growth, unmatched by any other retailer.

The prices of some items sold by the retailer have climbed due to tariffs on Chinese imports, but the company is managing that pressure by negotiating with suppliers and sourcing from alternate supply bases, Chief Financial Officer Brett Biggs told Reuters in an interview.

U.S. President Donald Trump raised tariffs on $200 billion of Chinese imports to 25% from 10% earlier this year, a move that has begun pushing up prices of thousands of products including clothing, furniture and electronics.


Posted by: Besoeker || 08/15/2019 08:13 || Comments || Link || E-Mail|| [6508 views] Top|| File under:
Obama Fed Chair Throws Cold Water on Liberals' 'Trump Recession' Hopes
BLUF:


On Wednesday, the Dow Jones Industrial Average dropped more than 700 points and the yield on U.S. 30-year Treasury bonds fell to a record low, sparking fears of an imminent recession. Yet Janet Yellen, former Federal Reserve chairwoman under President Barack Obama, said it is unlikely the U.S. economy is headed into a recession soon.

When asked if the U.S. economy was headed into a recession, she said, "I think the answer is most likely no."
Posted by: Besoeker || 08/15/2019 07:43 || Comments || Link || E-Mail|| [6490 views] Top|| File under:
US markets plummet in their worst day of 2019
[Aljazeera] The Dow tumbles 800 points as investors worry about the global economy, the US-China trade war and Brexit.

Wall Street sold off sharply on Wednesday as recession fears gripped the market after the United States Treasury yield curve temporarily inverted for the first time in 12 years.

All three major US indexes closed down about three percent, with the blue-chip Dow posting its biggest one-day point drop since October after two-year Treasury yields surpassed those of 10-year bonds, which is considered a classic signal of recession.

Dire economic data from China and Germany suggested a faltering global economy, stricken by geopolitical tensions, Brexit woes and the increasingly belligerent US-China trade war.

Germany reported a contraction in second-quarter gross domestic product, and China's industrial growth in July hit a 17-year low.

"It was all negative and not much positive today," said Chuck Carlson, chief executive officer at Horizon Investment Services in Hammond, Indiana in the US. "We're outside of the earnings season and markets are being batted around by news."
Posted by: Besoeker || 08/15/2019 03:07 || Comments || Link || E-Mail|| [6494 views] Top|| File under:
India-Pakistan
Police officials allegedly caught burying torture victim
[DAWN] A man allegedly picked up by the police from his place of work two weeks ago was found murdered in the fields of Guliana on the second day of Eidul Azha, leading to the registration of a murder case against a sub-inspector and others on Tuesday.

The accused sub-inspector has been suspended following the registration of the case, but has yet to be arrested.

Saddar Division Superintendent of Police (SP) Rai Mazhar Iqbal told Dawn that no arrests have been made in connection with the murder so far. He claimed the investigation into the case will be carried out "purely on merit" and whoever is found guilty will be treated according to the law. He reiterated: "Investigation will be conducted on merit, merit and purely on merit."

The initial post-mortem report suggests that the victim was tortured.

In his FIR, the victim's brother, Chehari resident Ghulam Abbas said that on July 27, four people in police uniforms led by a sub-inspector came to his home and the sub-inspector introduced himself as a station house officer.

He said the officials were travelling in four vehicles, one of which was a double-cabin police vehicle.

He said the police entered his home and took him and Sohail Gondal into custody and asked them about the whereabouts of his brother Mohammad Ilyas. Ilyas worked as a tractor driver for Shaukat Ali.

He said they accompanied the police to Shaukat Ali's home in Mandra at dawn and found Ilyas before he started work. Ilyas was taken into custody by the sub-inspector and driven away in a private car.

Mr Abbas said that when he asked what crime his brother committed, the sub-inspector told him his brother was involved in a car deal. He said that despite their efforts they could not find any information on his brother because the police had taken him to Gujar Khan.

He said that on Tuesday, they were informed that the police had taken Ilyas' body to the Gujar Khan Tehsil Headquarters Hospital and were preparing to bury him after declaring him an 'unclaimed body'.

He claimed that his brother's tortured body was left in a deserted area on Guliana Road on Monday night, and Tuesday morning the sub-inspector and other police officials were preparing to bury the body as an unidentified individual.

He said he reached the site where they allegedly planned to bury his brother after he learned of the plan.

Mr Abbas said that when he saw his brother's body, he found that he had been tortured. He then told police high-ups that his brother was illegally detained and tortured to death by police, after which a murder case was registered against the police officials.

Local residents and the victim's relatives later blocked the G.T. Road to protest the police's actions.

Station House Officer Chaudhry Ilyas said he was only posted to his office a couple of days ago, and the victim's detention and custody was not in the notice of the

cop shoppe

.

He said the accused sub-inspector may have kept the victim at a personal location, adding that an FIR has been registered against him and unidentified accomplices.

He said the accused official

beat feet from

the graveyard and raids are being carried out to apprehend him.

Rawalpindi City Police Officer (CPO) Deputy Inspector General of Police Mohammad Faisal Rana took notice of the body found in the jurisdiction of the Gujar Khan

cop shoppe

whose heirs have claimed the victim died under police violence.

The CPO said that a case may be filed after obtaining a written application from the heirs of

the dear departed

.

A case was registered under section 302/34 with the Gujar Khan police.


Posted by: Fred || 08/15/2019 00:00 || Comments || Link || E-Mail|| [6487 views] Top|| File under: Govt of Pakistan
Who's in the News
24
[untagged]
4
Govt of Pakistan
4
Moslem Colonists
2
Islamic State
2
Govt of Iran
2
Govt of Iran Proxies
2
Commies
2
Arab Spring
1
Govt of Sudan
1
Govt of Syria
1
Hamas
1
Houthis
1
TTP
1
Narcos
1
Sublime Porte
1
al-Shabaab (AQ)
1
Boko Haram (ISIS)
1
Govt of Iraq
1
Govt of Pakistain Proxies
1
al-Nusra
Bookmark
E-Mail Me
The Classics
The O Club
Rantburg Store
The Bloids
The Never-ending Story
Thugburg
Gulf War I
The Way We Were
Bio
Merry-Go-Blog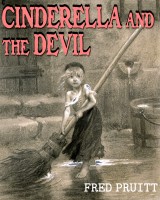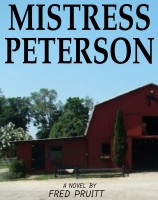 On Sale now!


A multi-volume chronology and reference guide set detailing three years of the Mexican Drug War between 2010 and 2012.

Rantburg.com and borderlandbeat.com correspondent and author Chris Covert presents his first non-fiction work detailing the drug and gang related violence in Mexico.

Chris gives us Mexican press dispatches of drug and gang war violence over three years, presented in a multi volume set intended to chronicle the death, violence and mayhem which has dominated Mexico for six years.
Click here for more information


Meet the Mods
In no particular order...


Steve White
Seafarious
Pappy
lotp
Scooter McGruder
john frum
tu3031
badanov
sherry
ryuge
GolfBravoUSMC
Bright Pebbles
trailing wife
Gloria
Fred
Besoeker
Glenmore
Frank G
3dc
Skidmark
Alaska Paul



Better than the average link...



Rantburg was assembled from recycled algorithms in the United States of America. No trees were destroyed in the production of this weblog. We did hurt some, though. Sorry.
3.236.214.224

Help keep the Burg running! Paypal: