-Lurid Crime Tales-
Black Transgender Woman Found Burned To Death In Florida
[CNS] The body of a black transgender woman was recovered from a torched car in Clewiston, Florida, last week. According to the Human Rights Campaign, Bee Love Slater is the 18th transgender woman to be killed in 2019.


"Woman"



Hendry County investigators identified 23-year-old Slater several days after recovering her body from her burned vehicle, CBS Fort Myers affiliate WINK reports. Captain Susan Harelle said the body was burned beyond recognition.

The investigation is ongoing and the Sheriff's Office said it could not be confirmed as a hate crime until a clear motive is found. But Love's best friend, Kenard Wade, said Slater was targeted as a member of the LGBTQ community.

"She had a really, really good heart," Wade told Wink. "She would never harm anyone, never put anyone in harm's way. How could someone go to that extreme to get rid of her?"
Note to sherlocks: That wording of that last statement by Mr. Wade is actually so off base it should ring an alarm bell in the even the least experienced interrogator or psychiatrist. Anyway...
According to Wade, Slater had received threats the night of the fire. She told him over text that she wanted to leave town to avoid trouble.

"Bee love was kind to everyone she came in contact with and her presence touched me for just the four months that I shared with her was amazing!" Dezmond Bass, who helped coordinate Slater's candlelight vigil, wrote on Facebook.

Slater's death highlights an ongoing trend of violence against transgender people. Slater is the 18th known transgender woman to be murdered this year, the HRC said. Last year, at least 26 transgender people were killed; in 2017, that number reached a record high of at least 29 deaths.

Florida's hate crime laws do not specifically support transgender individuals and there are no protections at the federal level. The Trump administration continues to roll back key safeguards for the LGBTQ community.


Like subsidized fire retardant gel and pink boob plate armor ?





Sigh...go read the rest of this twisted lament at the link.
Posted by: Dron66046 || 09/15/2019 00:00 || Comments || Link || E-Mail|| [291 views] Top|| File under:
-Short Attention Span Theater-
Gay 'Chemsex' Is Fuelling Urban HIV Epidemics, AIDS Experts Warn
[Reuters] Remember, it'll be your fault if there's another mass die off in the prolapse community.

To make up for this, you are required to bring your children to the next tranny grooming party that is being guarded by heroic police snipers.

Get to it, white suburban mommies!

Them Facebook likes ain't gonna click themselves!
Posted by: charger || 09/15/2019 00:00 || Comments || Link || E-Mail|| [451 views] Top|| File under:
-Land of the Free
The GOP Is Confirming Trump Judicial Nominees It Stalled Under Obama
[RollCall] At least 10 judicial nominees who couldn't even get a confirmation vote in the final years of President Barack Obama's administration ended up on the bench after Donald Trump's election.

Those nominees, blocked by Senate Majority leader Mitch McConnell and other Republicans while Obama was in the White House, got a second chance. Rather than blocking them under Trump, McConnell sought to speed up the confirmation process. Thanks to the shift in political priorities, Republicans confirmed them with bipartisan support.

About 1 in 15 of the judges confirmed during the Trump administration were first nominated by Obama, a CQ Roll Call analysis found. Several more Obama nominees who were renominated by Trump are still awaiting a Senate vote.


Hence my lack of automatic enthusiasm over "muh judges" while so many other urgent tasks are going undone.




One notes that the article is written from a very definite perspective, somewhat to the left of neutral....
Posted by: charger || 09/15/2019 00:00 || Comments || Link || E-Mail|| [286 views] Top|| File under:
Bangladesh
6 schoolgirls saved from child marriage
[Dhaka Tribune] Six schoolgirls including a fifth-grader have been saved from child marriage in Sirajganj on the same day.

Assistant Commissioner (Land) and Executive Magistrate Anisur Rahman led the drives to rescue the teenaged girls from being married off.

Mobile court sources said that acting on tip offs, these child marriages were prevented conducting drive from afternoon to midnight Friday.

Marriage of 7th grader Chumki Khatun, 13, of Ranigram locality of Sirajganj municipal area, 10th grader Meem Khatun, 16, of village Brammon Boira of the same locality, 8th grader Nusrat Khatun, 13, of village Gobinda Potol, 10th grader Lubna Islam, 15, of village Akdala, 8th grader Liza Khatun, 13, of village Parpachil and 5th grader Rima Khatun, 13, of village Shilonda were stopped.

The legal age for marriage of women in Bangladesh is 18, while for men it is 21.

The mobile court fined the guardians Tk 140,000. Besides, a bond was taken from each set of parents of the brides and grooms against a pledge that they would not marry off their wards till they are of legal age.

At this time, Municipal Assistant Land Officer Nazrul Islam, Nure Elahi and Ansar battalion members were present.

Meanwhile, at village Poschim Nokla under Nokla upazila in Sherpur, a father has been sentenced to 7 days in jail on charge of arranging the marriage of his underage daughter Ripa Akhter, a student of class seven of madrasa.

A mobile court headed by UNO and Executive Magistrate of Nokla Zahidur Rahim awarded the punishment at 8pm yesterday after disrupting the marriage. Rafiqul Islam, 40, father of Ripa Akhter, has been sent to district jail last afternoon.

Confirming the incident Alamgir Hossain Shah, OC of Nokla police station, said that the mobile court awarded the punishment to Rafiqul Islam on charge of arranging marriage of his underage daughter.


Posted by: Fred || 09/15/2019 00:00 || Comments || Link || E-Mail|| [123 views] Top|| File under:
Europe
Police face protesters in Nantes as 'yellow vest' marches resume
[AlAhram] Hundreds of demonstrators faced police in a tense stand-off in the French city of Nantes on Saturday as revived "yellow vest" protests against the government of President Emmanuel Macron took place across the country.


Hundreds? Why did they even bother writing an article?

Police responded with tear gas after some protesters threw projectiles. A

front man

with the local prefecture said 21 people had been arrested.

Television footage showed groups of black-clad protesters trying to break into shops, while police trucks carrying water cannon were seen arriving on scene.

The Gilets Jaunes (yellow vest) protests, named after motorists' high-visibility jackets, began over fuel tax increases but morphed into a sometimes violent revolt against Macron and a government they see as out of touch.

The president has sought to ease tensions with 17 billion euros ($18.82 billion) of countermeasures to boost the monthly minimum wage, remove some taxes, and offer relief to poor retirees. But he faces a new round of anger with a long-awaited reform that seeks to merge

La Belle France

's 42 different pension systems into a single points-based system.



Gay Paree

ian commuters faced travel misery on Friday as metro workers went on strike over plans to reduce their retirement privileges.
Posted by: trailing wife || 09/15/2019 00:36 || Comments || Link || E-Mail|| [163 views] Top|| File under:
India-Pakistan
Over one-third of criminal cases are of domestic violence: report
[DAWN] In the case of Pakistain, which ranks sixth on the list of the most dangerous countries for women, it is not possible to change gendered social norms regarding domestic violence by only focusing on legal reform, according to a recent report published in the Journal of International Women's Studies.


Land O' The Pure™


"Women are subjected to violence that includes acid attacks, female genital mutilation, child marriage, forced marriage and female infanticide," said the report titled 'Not accepting abuse as the norm: local forms of institutional reform to improve reporting on domestic violence in Punjab' that is co-authored by Maryam Tanwir, Shailaja Fennell, Hafsah Rehman Lak and Salman Sufi.

The report looks at reforms in Punjab, where legal structural obstacles and discriminatory gender norms prevent women from accessing justice.

According to the report's abstract, it draws on a new framework for influencing changes in individuals' behaviour to reduce the condoning of domestic violence.

Using a mixed-methods approach the report introduces a new initiative of women for institutional reform undertaken by the Strategic Reforms Unit (SRU) in Pakistain, to examine the role of social norms in normalising the practice of domestic violence.

This initiative, the report claims, provides an opportunity for examining how prevalent social norms can be changed by both improving women's access to legal processes regarding the registration and prosecution of crimes as well as addressing public shame associated with the wearing of a tracking device by the assailant.


Posted by: Fred || 09/15/2019 00:00 || Comments || Link || E-Mail|| [152 views] Top|| File under:
Dress code issued for schoolgirls in Haripur
[DAWN] The district education office has made it mandatory for all girl students of government schools in Haripur to wear an abaya, gown or chador, drawing a mixed reaction from locals.

A circular issued earlier this week by Samina Altaf, District Education Officer, asked all principals and headmistresses of government schools to ensure that girl students wore an abaya, gown or chador.

"Instruct all students to use gown/abaya or chador to veil/conceal/cover up their-self in order to protect them from any unethical incident," the circular said.

Repeated attempts to seek comments from the officer concerned were unsuccessful. However,


a good lie finds more believers than a bad truth...


one of her subordinates confirmed that the circular was genuine.

"It was necessary to protect girl students from a growing number of complaints of eve-teasing and harassment," she said.

"A good number of girl students have developed a habit of wearing dupatta or 'half chador', which is not sufficient to cover their bodies," the official added. In reply to a question, she said since providing police protection to girl students at every nook and corner was not possible, the administration had decided to make it binding upon them to observe "proper purdah for their safety".

Commenting on the circular, Umar Farooq, a social activist and office-bearer of Rawadari Tehrik, criticised the decision. "Instead of ensuring the safety of girl students, the authorities have bound them to dress against their will," he said.


Posted by: Fred || 09/15/2019 00:00 || Comments || Link || E-Mail|| [139 views] Top|| File under: Govt of Pakistan
Another torture case surfaces, this time in Lodhran
[DAWN] There seems to be no let-up in police torture cases in the province as another police official faced action on Friday after a video went viral, showing him torturing a man in the Jalla Arain Police Station area.

A video went viral on social media, showing Assistant Sub-Inspector (ASI) Mukhtiar Masood of the Jalla Arain Police Station torturing a man, identified as Jawan Mard, against whom a complaint was registered with the

cop shoppe

. Jawan was being tortured at the home of the complainant in presence of a large number of people.

According to a source, ASI Mukhtiar had arrested Jawan and brought him to the home of the complainant where the local people had also gathered.

As ASI Mukhtiar started beating Jawan Mard with a stick, some of the people present there tried to stop him.

A man is seen saying to the ASI, "Don't torture him here. The boys are making videos. You can do (to him) whatever you want to at the

cop shoppe

but don't beat him here".

Lodhran District Police Officer Malik Jameel Zafar reached the Jalla Arain Police Station and took action against ASI Mukhtiar. He lodged a first information report (FIR) against Mukhtiar and arrested him.

After taking action, the DPO told Dawn an FIR had been registered against Mukhtiar under the Police Order and he had been arrested. "Although the incident had taken place more than two months ago, it has come to my knowledge now and I took swift action against him (ASI)."

DPO Zafar said nobody, including a police officer, was above the law and whosoever committed an offence would face action.

An inquiry has also been launched into the incident under Lodhran SP Investigations Syed Abbas.


Posted by: Fred || 09/15/2019 00:00 || Comments || Link || E-Mail|| [85 views] Top|| File under: Govt of Pakistan
Adiala jail, its surrounding areas fumigated
[DAWN] The district administration on Friday fumigated Adiala jail and its surrounding areas to protect high profile inmates, including PPP Co-Chairman Asif Ali Ten Percent Zardari

...husband of the late Benazir Bhutto, who has been singularly lacking in curiosity about who done her in...
and his sister Faryal Talpur, from dengue.

Additional Deputy Commissioner (Headquarters) Saima Younas told Dawn that the fumigation in Adiala jail was a routine exercise to protect the inmates and other residents in the surrounding areas from dengue.

She said the number of dengue patients had not decreased but efforts were being made to contain the virus in the city and cantonment areas.

"Besides Westridge, Beautiful Downtown Peshawar

...capital of Khyber Pakhtunkhwa administrative and economic hub for the Federally Administered Tribal Areas of Pakistan. Peshawar is situated near the eastern end of the Khyber Pass, convenient to the Pak-Afghan border. Peshawar has evolved into one of Pakistan's most ethnically and linguistically diverse cities, which means lots of gunfire.
Road Lane-7 and other areas of cantonment, more patients have reported to government hospitals from Tench Bhatta during the last two days," she said.
Posted by: Fred || 09/15/2019 00:00 || Comments || Link || E-Mail|| [149 views] Top|| File under: Govt of Pakistan
Israel-Palestine-Jordan
Election Committee rejects Netanyahu's request for emergency meeting
not just in USA


[Jpost] The head of the Central Elections Committee Supreme Court Judge Hanan Melcer turned down a request from Prime Minister Benjamin Netanyahu to hold a "emergency meeting" on alleged forgeries in the Arab sector in the April election.

Netanyahu requested the meeting following an investigation published in Friday's Maariv newspaper, which found that out of 82 incidents of forgeries published months ago in the newspaper, only two of the 82 who complained about the alleged forgeries were contacted by police.

But Blue and White leader Benny Gantz asked Melcer not to meet with Netanyahu, saying that it would be interfering in the election and helping Netanyahu harm the election process.

Gantz requested a meeting himself with Melcer in order to persuade him not to meet with Netanyahu.

Melcer ruled that neither Netanyahu nor Gantz would get to meet with him and told them that if they have a problem they can send him a letter.
Posted by: g(r)omgoru || 09/15/2019 09:56 || Comments || Link || E-Mail|| [219 views] Top|| File under:
Who's in the News
24
[untagged]
5
Govt of Pakistan
4
Taliban
3
Sublime Porte
3
Govt of Iran
3
Moslem Colonists
3
Houthis
3
Govt of Iraq
3
al-Nusra
2
al-Shabaab (AQ)
2
Arab Spring
2
Govt of Iran Proxies
2
Govt of Syria
1
Human Trafficking
1
Lashkar e-Taiba
1
Hamas
1
Palestinian Authority
1
Govt of Sudan
1
al-Qaeda
Bookmark
E-Mail Me
The Classics
The O Club
Rantburg Store
The Bloids
The Never-ending Story
Thugburg
Gulf War I
The Way We Were
Bio
Merry-Go-Blog
Hair Through the Ages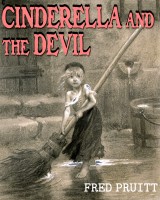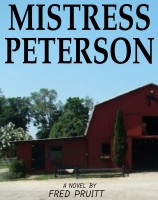 On Sale now!


A multi-volume chronology and reference guide set detailing three years of the Mexican Drug War between 2010 and 2012.

Rantburg.com and borderlandbeat.com correspondent and author Chris Covert presents his first non-fiction work detailing the drug and gang related violence in Mexico.

Chris gives us Mexican press dispatches of drug and gang war violence over three years, presented in a multi volume set intended to chronicle the death, violence and mayhem which has dominated Mexico for six years.
Click here for more information


Meet the Mods
In no particular order...


Steve White
Seafarious
Pappy
lotp
Scooter McGruder
john frum
tu3031
badanov
sherry
ryuge
GolfBravoUSMC
Bright Pebbles
trailing wife
Gloria
Fred
Besoeker
Glenmore
Frank G
3dc
Skidmark
Alaska Paul



Better than the average link...



Rantburg was assembled from recycled algorithms in the United States of America. No trees were destroyed in the production of this weblog. We did hurt some, though. Sorry.
34.200.222.93