-Lurid Crime Tales-
The Goal: BLM lies force cops from policing to self protection
[The Hill] When I began my career as a police officer in 1975, the turmoil and civil strife of the Vietnam war era, where police often clashed with protesters, had subsided. The anti-police violence of militant, radical revolutionary groups such as the Black Panther Party, the Black Liberation Army and the Weather Underground had greatly diminished, as their leaders were killed in police shootouts or imprisoned.

Relations between the police and minority communities was improving, as more progressive city and police administrators openly recruited for officers within those communities, and agencies became more diverse.

Police work back then was refreshingly simple. There were good people and the bad guys. The basic job of policing was to be the "Thin Blue Line" that formed a protective barrier between the two groups. Civil rights lawsuits, criminal prosecutions and protests resulting from allegations of excessive force were few and far between.

The police could generally depend upon the support of their communities, who mostly understood the symbiotic relationship between the cops, communities and public safety. This was before the advent of the 24/7 news cycle, #journalism and the Black Lives Matter movement.

Now, as a direct result of those three entities, expedient politicians and race-baiting so-called "community activists" like Jesse Jackson and Al Sharpton, a War on Police has surfaced; and America is now tragically caught in the middle of it. Despite what the uninformed media pundits express, American law enforcement officers have suffered more officers killed and injured in the line of duty than in the past thirty years.
Posted by: Besoeker || 07/19/2016 08:27 || Comments || Link || E-Mail|| [6480 views] Top|| File under:
-Short Attention Span Theater-
It's Official - Ailes Gets Shitcanned By Fox News
Sorry about the lack of a link for now - I just heard it on WRKO ten minutes ago and confirmed on Drudge. $40 million buyout / parachute involved, likely with a nondisclosure agreement.
Posted by: Raj || 07/19/2016 16:31 || Comments || Link || E-Mail|| [6496 views] Top|| File under:
Africa Subsaharan
Bill and Melinda: Let us build a future Nelson Mandela dreamed of
[TSA] Microsoft founder and billionaire philanthropist Bill Gates said that obstacles in the path of Africa's youth needed to be cleared so that they can drive the future of the continent.

Gates was delivering the Nelson Mandela memorial lecture at the University of Pretoria on Sunday night. The theme of the lecture was "living together".


Appears to be plenty of evidence to indicate others have tried a similar theme. Unfortunately however, they've not enjoyed a great deal of success.


Gates said that the elder statesman's life embodied the theme of living together.

"Today South Africans are still striving to live together in the fullest sense, so much closer because Nelson Mandela and many others believed in the promise of one South Africa," he said.

"As a boy I learned about him [Mandela] in school. The first time I got to speak to him in 1994 when he called me to help fund SA's election. I admired him so much and I knew the election was historic so I did what I could to help."

He said on a subsequent trip to Johannesburg, specifically to Soweto, and prompted the founding of the Bill and Melinda Gates foundation.

"Melinda and I had always known that we would give our wealth to philanthropy eventually. The sense of urgency was spurred on by a trip in 1997 when I came to Johannesburg. I spent most of the time in business meetings in the richer part of the city but I also went to Soweto. My visit taught me how much I had to learn outside the world outside the bubble I lived in all my life," he said.

Gates added that Nelson Mandela was concerned about the future and he believed that people could make it better than the past.

"One topic with Nelson Mandela came back to was the power of the youth...that is one reason why I am optimistic about the future of this continent. The youth are special source of dynamism," he said.

"We must clear the obstacles for young people...if we invest in the right things and ensure that the basic needs of Africa's young people are taken care of, they will have the ability to change the future," he said.

"Let us do everything within our power to help build a future Nelson Mandela dreamed of and a future we can achieve together," Gates added.
Posted by: Besoeker || 07/19/2016 00:00 || Comments || Link || E-Mail|| [6498 views] Top|| File under:
The Grand Turk
Turkey-US: What's the problem?
[Aljazeera] Turkey-United States relations are once again at a crossroads and could quickly deteriorate if presidents Barack Obama and Recep Tayyip Erdogan don't move swiftly to restore trust.

Tensions are rising rapidly as Turkish officials insinuate or openly accuse Washington of backing last week's failed military coup and demand that the Obama administration extradite Turkish expat Fethullah Gulen, whom Ankara accuses of standing behind the coup.

And the the US response is not improving matters. The Secretary of State John Kerry has rejected any such accusations as "utterly false and harmful", and he warned that Turkey's NATO membership could be in jeopardy if it continues to purge thousands of officials and civil servants.

Will the failed coup and Erdogan's purge of the military and bureaucracy affect their relationship?
Posted by: Besoeker || 07/19/2016 11:56 || Comments || Link || E-Mail|| [6473 views] Top|| File under:
Home Front: Politix
Antonio Sabato Jr. at RNC: Says He's 'Absolutely' Sure Champ is Muslim
[ABC] Actor, former underwear model and reality show star Antonio Sabato Jr. -- who stumped for Donald Trump on the floor of the Republican National Convention Monday -- told ABC News that he "absolutely" believes President Barack Obama is a Muslim.

"We had a Muslim president for 7 1/2 years," Sabato said. "I don't believe he is [a Christian]."

Trump, who spearheaded the birther movement, repeatedly questioned whether the president is an American and if he is a Muslim.

Obama has repeatedly said that he is a Christian.
Posted by: Besoeker || 07/19/2016 14:45 || Comments || Link || E-Mail|| [6484 views] Top|| File under:
Home Front: WoT
No More
[CityJournal] No more hand-wringing by journalists, as they stand mere yards from the bodies of the dead, about the possible "backlash" against

Moslem

s (which never really materializes). No more declarations by U.S. officials that the mere mention of Islam in connection with Islamic terrorism is "dangerous" and "counterproductive" because it "alienates" the

Moslem

allies and

Moslem

communities whose help we need in fighting this problem that we dare not properly name. No more respectful TV interviews with representatives of "

Moslem

civil-rights organizations" that have been proven over and over again to be fronts for terrorism.

No more outrageous lies by government and media that, almost fifteen years after 9/11, keep so many Americans so outrageously in the dark about the world in which we live now. No more of the despicable day-to-day efforts by the same actors to keep those Americans who do get it in line, to instill in them an unholy fear that, if they dare to address the problem honestly, they'll be thrust forever out into the dark--beyond the realm of decent society, unacceptable, unemployable, unfriendable. No more societal tyranny by those who (because they're cowardly, or feel powerless, or have no sense of responsibility to preserve the precious gift of freedom that their own forebears fought and died for and have bequeathed them, or are, inconceivably, unconcerned about the world their own children and grandchildren will inhabit) treat as enemies not those who seek to destroy them but those who dare to speak the truth about it.

No more ignorance. A couple of weeks ago, Adam Carolla recorded his podcast--one of the most popular on the Internet--before an Amsterdam audience. Carolla, an Angeleno, asked locals about life in the Netherlands. They painted a thoroughly rosy picture. He asked about religion. They depicted a near-utopian secular country free of reactionary faith. Poof! Down the memory hole went Pim Fortuyn, Theo Van Gogh, Ayaan Hirsi Ali, Geert Wilders. And Carolla didn't challenge any of it. Then, just the other day, in an interview on Joe Rogan's podcast (which is even bigger than Carolla's), gay conservative Milo Yiannopoulos served up some basic facts that everybody in the U.S. would know by now if the mainstream media were doing its job--facts about the levels of

Moslem

rape in Sweden, about the scale of antigay animus in

Moslem

communities, and about the systematic efforts by European governments to obscure these and other ticklish matters. Rogan, who is no fool, and who has interviewed hundreds of people in an effort to educate himself about the world, was shocked by all of it. ("Wow! Wow! Wow!")

In the years after 9/11, major acts of Islamic terrorism in the West seemed to come along every year or so, leaving plenty of time in between to go back to pretending that everything was fine and to resume mouthing benign platitudes. Now they're happening so often, one right on top of the other, that we can hardly keep track of them. The only upside is that it's getting harder and harder to maintain that pretense.

The time for shock is over. The time for heaping up flowers and candles and stuffed animals at the sites of atrocities is over. The lies and ignorance and cravenness must end, and the simple facts must be faced. The free, civilized West has, for years now, been the target of a war of conquest--a war waged in many forms (of which terrorism is only one) by adherents of a religion that preaches submission, intolerance, and brutality, and our leaders and media, with few exceptions, continue to play a game whose fatuity, fecklessness, and pusillanimity have become increasingly clear. After Nice, no more.
Posted by: Eltoroverde || 07/19/2016 00:00 || Comments || Link || E-Mail|| [6488 views] Top|| File under:
India-Pakistan
Imran's odd logic
[DAWN] HE has done it again. Misreading current events, recent history and the will of the people, Imran Khan

... aka Taliban Khan, who isn't your heaviest-duty thinker, maybe not even among the top five...
has claimed that there would be celebrations in the country if a military coup ousted Prime Minister Nawaz Sharif


... served two non-consecutive terms as prime minister, heads the Pakistain Moslem League (Nawaz). Noted for his spectacular corruption, the 1998 Pak nuclear test, border war with India, and for being tossed by General Musharraf...


from office.

Astonishingly, the PTI supremo made his comments at an election rally in AJK -- an event that is intrinsically about the democratic process and that took place adjacent to India-held

Kashmire

, where the Indian security forces are brutally suppressing protests against India.

It is perhaps too much to hope that Mr Khan did not mean what he said and got momentarily carried away. He is now far too experienced a politician to be given the benefit of the doubt and he has accumulated a record of anti-democratic statements over the years.

Mr Khan must not only be told that he is emphatically on the wrong side of history, but that he is positioning himself as a threat to the democratic order itself in Pakistain.

No politician ought to be able to use the cover of free speech to call for undemocratic politics without being emphatically denounced for his betrayal of the Constitution, democracy and the will of the people itself.

Nearly as offensive as Mr Khan's thoughts is his grasp of international events. Clubbing together the ousters of Saddam Hussein, Hosni Mubarak


...The former President-for-Life of Egypt, dumped by popular demand in early 2011...


and Muammar Qadaffy


...Proof that a madman with money will be politely received for at least 42 years until his people get tired of him and kill him...


, Mr Khan suggested that the reason for their fall was that the people had turned on them.

While all three were deeply problematic leaders and categorically not democrats -- indeed, each of the three relished their reputation as a dictator -- their fall was because of a variety of reasons.

In fact, given that Mr Khan has opined on the recent Chilcot report, it is strange that he appears to believe that Saddam Hussein was ousted because he had lost the support of his people.

Mubarak and Qadaffy were indeed turned on by their people. But what does a legitimately elected prime minister who will face another election in 2018 and who has made no attempt to undermine the Constitution to prolong his rule have in common with military dictators who ruled for decades and were reviled by large sections of their people?

Bizarrely, Imran Khan does not even appear to understand what transpired in The Sick Man of Europe Turkey


...the only place on the face of the earth that misses the Ottoman Empire....


over the weekend.

Mr Erdogan is a deeply divisive
...politicians call things divisive when when the other side sez something they don't like. Their own statements are never divisive, they're principled...
leader and the only reason he is not the all-powerful president he wants to be is because the electorate has baulked at giving him the majority necessary to amend the Constitution.

But when a coup was attempted, the Turkish people and political class came together to defend the democratic process, not simply save Mr Erdogan. The Turkish public has realised what Mr Khan has evidently still not grasped: democratic continuity is non-negotiable.

Indeed, it is

politicians

like Mr Khan who appear to be a persistent threat to the democratic process.


Posted by: Fred || 07/19/2016 00:00 || Comments || Link || E-Mail|| [6464 views] Top|| File under: Govt of Pakistan
Olde Tyme Religion
Pokemon, fatwas and terrorism
[ENGLISH.ALARABIYA.NET] Even if we assume that some terrorists are religiously motivated, the fact is that clerics have lost their influence over Muslims. Anyone comparing the lives of most Muslims worldwide and clerical fatwas will see that. An example is a fatwa a few days ago prohibiting Pokemon Go.

The response from lay Muslims varied from outright ridicule to rejection. Many Muslims used the edict to emphasize individual religiosity, and dismantling clerical authority and the institution of the fatwa. This is merely one example among scores that illustrate clerical status. We can debate the authenticity of that fatwa and its context, but the point is that many Muslims believed it to be authentic and responded to it as such.

Fatwas that incite terrorism are influential not because Muslims abide by edicts or bind themselves to clerics. That fatwa resonated with an ideological impulse, or - as in most cases - was initiated by an ideologized cleric in the spirit of resisting a perceived oppression, not in the spirit of piety.

If we want to eradicate terrorism, we need to stop speaking about religion and focus solely on ideology. Otherwise we are wasting our time, and more significantly, doing little to stop the next terrorist attack.
Posted by: Fred || 07/19/2016 00:00 || Comments || Link || E-Mail|| [6468 views] Top|| File under:
Home Front: Culture Wars
The Anti-Cop President
[Manhattan Institute] Any hopes that the nation's first black president could uplift the nation's black underclass went up in smoke Sunday when Barack Obama doubled down on his blaming of America's police for the recent cop massacres that amount, as Heather Mac Donald rightly says, to a war on cops.

I argued two decades ago in The Dream and the Nightmare that changes in elite culture during the 1960s had a catastrophic effect on the most disadvantaged Americans in ghetto neighborhoods. That decade's sexual revolution removed the stigma from out-of-wedlock pregnancy. An explosion of inner-city illegitimacy ensued, with between 70 and 90 percent of black children born to single mothers, depending on the city. The elite's youthful interest in drug taking petered out, but in the ghetto, tolerance of drug taking resulted in a deadly crack cocaine epidemic. Elite culture's wholly praiseworthy political push for black civil rights ended in a destructive turn, with intellectuals arguing that punishing black crime, as one bestseller's title had it, was "blaming the victim." In other words, centuries of slavery and Jim Crow, giving way to lingering racial discrimination, made young black men justifiably angry and rebellious, and their anger, along with the barriers the larger society placed between them and gainful employment, resulted in criminal behavior that was understandable and almost justifiable. So by the early 1990s, murders in New York, for example--mostly by young black men killing other blacks--were occurring on average every four hours, every day.

The same spirit of elite racial contrition made generous welfare payments, with virtually no questions asked, seem like appropriate reparations for the long mistreatment of African Americans. In this way, government ended up enabling the spread of out-of-wedlock childbearing, which the culture had legitimated. But those fatherless welfare families proved far from ideal for raising successful, law-abiding children. What came to be called the cycle of poverty--single parenthood, school dropout, drug use, crime, non-work, welfare dependency--went into overdrive.

This was a cultural problem, a problem of beliefs, worldview, values, and attitudes. Elite culture had defined the ghetto underclass as victims and validated self-destructive attitudes and behavior. Ultimately, that inner-city culture took on its own inventive life, with rap music dismissing women as mere sexual objects, glorifying drugs and the conspicuous consumption that drug dealing could finance, celebrating gangsta behavior, and rejecting all authority. The anthem for this impulse, so to speak, was N.W.A.'s 1988 track "Fuck tha Police."
Posted by: Besoeker || 07/19/2016 12:16 || Comments || Link || E-Mail|| [6468 views] Top|| File under:
Years-long effort to blame Israel for U.S. police shootings of blacks
[LI] Anti-Israel activists exploit U.S. racial tensions and Black LIves Matter movement.

At group calling itself Atlanta is Ready (#ATLisREADY), aligned with the Black Lives Matter movement, recently issued a set of demands to the Mayor of Atlanta, including:


We demand a termination to APD's involvement in the Georgia International Law Enforcement Exchange (GILEE) program, that trains our officers in Apartheid Israel

The Mayor rejected the demand, finding that counter-terrorism training benefits the Atlanta Police Department's ability to protect Americans:

You could chalk this incident up to just some isolated ploy by local activists, but that would be a mistake.

Rather, there has been a multi-year effort by left-wing and Islamist anti-Israel, anti-Zionist, and openly anti-Semitic activists to hijack racial tensions in the United States and redirect that anger towards Israel.

Posted by: Besoeker || 07/19/2016 00:00 || Comments || Link || E-Mail|| [6465 views] Top|| File under:
Univ Of Michigan Prof: New Black Republic In Southern US 'Fairly Easy'
[Daily Caller] Some black radicals are calling for the creation of a racially segregated black nation in five American states after the deaths of Philando Castile and Alton Sterling -- both black men -- at the hands of U.S. police officers.

University of Michigan political science professor Christian Davenport describes the notion of a new American apartheid featuring a separate black nation as "fairly easy" to accomplish.

"There are large sections of the United States that have nothing but black people in them already," Davenport told Atlanta Black Star. "There are cults and militias as well as private corporations that do whatever they want behind their closed doors."

The taxpayer-funded professor claimed that "in New York and Chicago" he observed "that organizations like the Nation of Islam occupy decent-size areas in American cities."

Posted by: Besoeker || 07/19/2016 00:00 || Comments || Link || E-Mail|| [6471 views] Top|| File under:
Who's in the News
58
[untagged]
5
Taliban
5
Islamic State
4
Sublime Porte
3
Govt of Pakistan
2
Hamas
2
Commies
2
Govt of Iran
1
Abu Sayyaf
1
al-Shabaab
1
al-Qaeda in Arabia
1
Boko Haram
1
Govt of Iraq
1
Govt of Pakistain Proxies
1
Hezbollah
Bookmark
E-Mail Me
The Classics
The O Club
Rantburg Store
The Bloids
The Never-ending Story
Thugburg
Gulf War I
The Way We Were
Bio
Merry-Go-Blog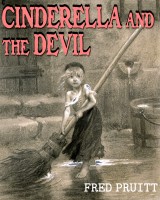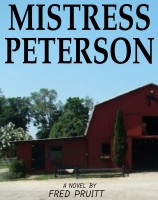 On Sale now!


A multi-volume chronology and reference guide set detailing three years of the Mexican Drug War between 2010 and 2012.

Rantburg.com and borderlandbeat.com correspondent and author Chris Covert presents his first non-fiction work detailing the drug and gang related violence in Mexico.

Chris gives us Mexican press dispatches of drug and gang war violence over three years, presented in a multi volume set intended to chronicle the death, violence and mayhem which has dominated Mexico for six years.
Click here for more information


Meet the Mods
In no particular order...


Steve White
Seafarious
Pappy
lotp
Scooter McGruder
john frum
tu3031
badanov
sherry
ryuge
GolfBravoUSMC
Bright Pebbles
trailing wife
Gloria
Fred
Besoeker
Glenmore
Frank G
3dc
Skidmark
Alaska Paul



Better than the average link...



Rantburg was assembled from recycled algorithms in the United States of America. No trees were destroyed in the production of this weblog. We did hurt some, though. Sorry.
44.192.254.246

Help keep the Burg running! Paypal: