-Short Attention Span Theater-
Researchers: Messy Desks Could Be A Sign Of Genius
TW, please don't burst my newly formed bubble. ;-)


Is your desk overflowing with scraps of paper, coffee cups, envelopes and wilted plants? Well, far from being idle, it turns out you might just be a creative genius.


How do the dust bunnies behind my monitor factor into this?


In world where 'cleanliness is next to godliness' is a well-valued idiom, being a messy person can often be mistaken as a hallmark of laziness. But thanks to a recent study, researchers have found there is a method to this madness.


Or the crumbs in my keyboard.


Proving that sometimes working in mess is much more productive than precision and order, researchers at the University of Minnesota found that creative geniuses favour a chaotic workspace.

After testing how well participants came up with new ideas when working in both tidy and disorderly work areas, it revealed that while those in the messy room generated the same number of ideas as their clean-room counterparts, their ideas were considered as far more interesting and creative when evaluated by impartial judges.

Furthermore, the data also found that people with a messy desk are more prone to risk taking while those at cleaner desks tend to follow strict rules and are less likely to try new things.

"Disorderly environments seem to inspire breaking free of tradition, which can produce fresh insights," researchers said.


I'm not sure if my boss will see things that way, but I can try.


But why? Perhaps geniuses have far more important things to do than stewing over complicated filing systems, instead, under that mass of papers there is a sense of organisation that only they can operate through.

Just look at Albert Einsten, Thomas Edison and even Steve Jobs, they all had messy workspaces.


Ah, but do they have 10-year old sticky notes everywhere?


In fact, the idea that a clean desk creates a productive worker is very much a construct of the mid-20th century.

Historically, geniuses were always pictured with an unkempt desk with Einstein famously pointing out that, ""If a cluttered desk is a sign of a cluttered mind, of what, then, is an empty desk a sign?"


Spontaneous "retirement"?


So, if your work space, like many of ours, is usually a mess, stop agonising over how you look to your colleagues and embrace your untidiness for what it is ‐ genius.
Posted by: gorb || 07/11/2017 12:48 || Comments || Link || E-Mail|| [10795 views] Top|| File under:
We're losing a whole generation of young men to video games
[NYPost] One night in the mid-1990s I tried out a computer game called "Civilization." You started with a screen that was completely black, except for one square of land. As you pushed outward from this base, you'd make discoveries about the land around you and its inhabitants. You'd start to build a society, first primitive stuff like granaries, then advancing to roads and weapons.

Trade-offs would arise: Should I build a library or a cannon? As your world advanced, you'd run into other civilizations. It was disconcerting to discover somebody else had a battleship while you were working with catapults. As I was journeyed through all of these fascinating challenges, I discovered to my surprise that the sun had come up. Something had gone haywire with time. It was already 7 a.m.

If you had asked me at any point in my relationship to "Civilization" whether I was happy, I would have said no. I was ecstatic. I was euphoric. Making simulated granaries. Building simulated roads. Firing simulated cannon. These were my obsessions.

After a while I realized that becoming master of a fake world was not worth the dozens of hours a month it was costing me, and with profound regret I stashed my floppy disk of "Civilization" in a box and pushed it deep into my closet. I hope I never get addicted to anything like "Civilization" again.

Today millions of people, disproportionately young men, are similarly caught in the throes of video games, which are far more enticing than their 1990s counterparts and often involve many players engaging at once. The hand-eye coordination of these men is no doubt impressive, plus they form friendships and learn to work through problems in teams.

Surveys tell us that these men are happy. The 1990s fear that playing first-person shooter games turns you into a violent psycho has been debunked.

The problem is that for many young men, video games have become a substitute for living. They're so addictive and soul-consuming that they're unlike other leisure activities. Every hour spent on "Ghost Recon" or "Grand Theft Auto V" is an hour that could have been spent more productively.

Sure, that's also true of golf — but rarely do you hear that someone has quit his job and is living in Mom's basement obsessing over putting.

The problem is that for many young men, video games have become a substitute for living.Yet video-game addicts are engaged in a mass retreat from life. Men aged 21 to 30 worked 12 percent fewer hours in 2015 than in 2000. The percent of young men who worked zero weeks over the course of a year doubled in that period, to an alarming 15 percent. Those working hours were largely replaced by gaming, and fully 35 percent of young men now live with their parents or other close relatives, up from 23 percent in 2000. Their unemployment rate jumped by 10 percent.


More at the link




The editorialist does not say if the inflection point was in 2009, hard on the heels of the economic meltdown and followed in turn by a severely anemic recovery in which the new jobs reportedly went to illegal immigrants rather than Americans, full time employment was redefined by Obamacare as 30 hours per week, and colleges became blatantly hostile to the men who ventured there. Could it be that young men gaming is an effect of Democratic policy choices rather than merely an addiction to pleasure?
Posted by: badanov || 07/11/2017 00:00 || Comments || Link || E-Mail|| [10793 views] Top|| File under:
Europe
French President Macron at G20: 'Africa has civilizational problems' [VIDEO]
[Daily Caller] French president Emmanuel Macron angered fans with his weekend speech at the G20 Summit that suggested Africa has "civilizational" problems which might be related to women having "7 or 8" kids.

The full quote shows that the comment about "7 or 8" kids was just one of many "challenges" Macron attributes to Africa.

"The challenge of Africa is completely different, it is much deeper. It is civilizational today," Macron said, according to one English translation. "Failing states, complex democratic transitions, the demographic transition...One of the essential challenges of Africa...one of the eight countries, that today has seven or eight children born to each woman."
Posted by: Besoeker || 07/11/2017 01:16 || Comments || Link || E-Mail|| [10794 views] Top|| File under:
Miscellaneous Norwegian Defense Chief in classified report: The Armed Forces can not defend the country
[Speisa] In a crisis or war, the Armed Forces will collapse in a short time, says Defense Chief Haakon Bruun-Hanssen.

It is evident from a report that the newspaper Klassekampen has gained access to.


The report, entitled "Defense Chief Performance and Control Report for 2016", is marked confidential, and includes the Chief of Defense's assessment by the end of last year.

According to the report, central parts of the Armed Forces are "poorly manned and of low perseverance" and will therefore collapse in a short time in case of a crisis or war, writes Klassekampen.

The preparedness of the Army, the Air Force, the Home Guard, the Cyber Defense, the Armed Forces and the Armed Forces logistics organization are considered to be "unsatisfactory."

The Armed Forces' operational ability is considered "less good", while the special forces (Telemark Battalion) is the only part of the defense that is graded "good", writes Klassekampen.
Posted by: Anomalous Sources || 07/11/2017 00:00 || Comments || Link || E-Mail|| [10794 views] Top|| File under:
Fifth Column
The Democratic party just admitted it doesn't stand for anything. New motto: "Have You Seen The Other Guys?"
[CurrentAffairs] The Democrats are trying out new campaign slogans, and all of them should leave progressives deeply worried. The Democratic Congressional Campaign Committee (DCCC) recently sent out a series of proposed bumper stickers, asking party members to vote on which they liked best. The four possibilities included: "Resist, Persist," "She Persisted, We Resisted," "Make Congress Blue Again," and, most tellingly of all, "Democrats 2018: I Mean, Have You Seen the Other Guys?" Many of those on the party's left have long been concerned that contemporary Democrats don't seem to actually stand for anything beyond "not being Republicans." The bumper stickers seem to confirm exactly that.

The party's struggle to offer voters reasons to support Democrats has been going on for some time. Bernie Sanders has said explicitly that he doesn't know what the party's political principles actually are these days, and even Vox's Matthew Yglesias has suggested that the party "could use a substantive agenda." But party leaders seem to have adopted the position that having a "substantive agenda" would be unduly divisive. That could be seen very clearly in the recent special congressional election in Georgia: Democratic candidate Jon Ossoff, funded by tens of millions of dollars from the national party, carefully refrained from advocating any actual policies. His advertising focused on pointing out the (obvious) fact that he was not Donald Trump, and the closest he came to proposing any legislation was in his plan for "consolidating federal data centers," a policy so arcane that it would put even the wonkiest Capitol Hill politicos to sleep. The presidential campaign of Hillary Clinton was similar: Clinton's strategy was entirely focused on issues of character rather than plans for how to make voters' lives better, to the point where almost nobody can name a single thing Clinton was promising to do as president. (If you don't believe me, ask your Clinton-supporting friends what her policy proposals were.)

The bumper stickers are the absurd logical endpoint of this approach. Note that they do not imply anything about what the Democrats' actual values are. It's not "Democrats: Fighting For a Humane and Decent World," or "Democrats: Because Your Health and Happiness Matter." It's just "Democrats: We're Not Them," a statement that is totally empty of meaning. (It is, after all, true by definition that Democrats are not Republicans.) The differences between the parties are reduced to the fact that one of them is the Red Team and the other is the Blue Team.

This kind of focus, on why Democrats aren't Republicans rather than what Democrats actually are, is a strategic disaster. Hillary Clinton lost, Jon Ossoff lost, and since 2010 Democrats have been losing catastrophically at every level of government. Formerly safe blue states now have Republican governors, and in red states Democratic opposition has collapsed completely. Worse, there seems to be almost no recognition in the party leadership that there is even a problem: Nancy Pelosi has flatly rejected the idea that the party needs to change, and if the new bumper stickers are any measure of what the DCCC is planning for 2018, the party's messaging is only going to get worse rather than better.
I have a theory. These days, the new pornos that are coming out show us that leftists are really, really into cuckoldry. Like, the fantasies are being tied down while an Islamic invader fucks and impregnates your wife. They like losing. It's a fetish. Hell, if they won, what would they do? They couldn't be "La Resistance".
Posted by: Herb McCoy7309 || 07/11/2017 00:00 || Comments || Link || E-Mail|| [10793 views] Top|| File under:
Home Front: Politix
Ivanka raises $325 million for women. CNN makes it a fake scandal
[Don Surber] ABC News reported good news from the G20 summit. The World Bank now has pledges of $325 million toward a billion-dollar fund to help finance women entrepreneurs.

The fund is Ivanka Trump's idea.

Hillary set a record raising $1.2 billion for herself in her foolish presidential campaign last year. I don't recall her giving a dime to or a damn about helping other women.
Posted by: Besoeker || 07/11/2017 02:10 || Comments || Link || E-Mail|| [10794 views] Top|| File under:
Brit Hume on Trump Jr. Russia story: What's all the fuss about?
[Right Scoop] Brit Hume wants to know why the story about Trump Jr. getting duped by a Russian woman who claimed she had dirt on Hillary is getting scandalous coverage when he says it's "much ado about not much":


How was he duped? He met with a woman who claimed she had useful information, but concluded she did not. Surely that is the opposite of being duped.

Hume says there is no evidence of collusion with Russia anywhere in this story, yet the story is getting widespread coverage all over the MSM.

Hume also hits back at the argument that this woman has 'ties' to the Kremlin:

Hume said this meeting appears to simply have been an attempt by someone to make some headway with the Trump campaign on the issue of adoption, which he believes hardly suggests improper behavior on her part or the Trump campaign's part.


The Russia story is going flat. We'd better stop for air.
Posted by: Besoeker || 07/11/2017 01:37 || Comments || Link || E-Mail|| [10795 views] Top|| File under:
Israel-Palestine-Jordan
Israel And The Unexpected New World Order
A strange piece, a bit far afield from our usual fare here at Rantburg, that casts current events in a different light.

[Jpost] Geographically, Israel is just off-center. Why then is it treated with such respect, especially by the likes of Russia and China?

In the new and surprising economic world order, Israel could gain a degree of wealth not seen since the days of King Solomon.

For the Western world, strong new alliances between certain non-Western countries constitute something of a mystery. But while the West is distracted by political uprisings and remains enamored with the idea of its own "manifest destiny," a new world order is emerging, dominated by up-and-coming global superpowers like Russia, China and India.

Over the past eight years, many unexpected diplomatic changes have occurred. The Islamic Theocratic Republic of Iran has formed a partnership with the "infidel" nation of Russia. Less than two years ago, Russia moved into Syria, and shows no signs of leaving. And Syria, despite its own problem with radical Islam, has strengthened bonds with Iran's fundamentalist regime.
Continued on Page 49
Posted by: trailing wife || 07/11/2017 00:00 || Comments || Link || E-Mail|| [10794 views] Top|| File under:
Home Front: Culture Wars
California's New Feudalism
h/t Instapundit


...As late as the 80s, California was democratic in a fundamental sense, a place for outsiders and, increasingly, immigrants--roughly 60 percent of the population was considered middle class. Now, instead of a land of opportunity, California has become increasingly feudal. According to recent census estimates, the state suffers some of the highest levels of inequality in the country. By some estimates, the state's level of inequality compares with that of such global models as the Dominican Republic, Gambia, and the Republic of the Congo.

...Much of this has to do with the changing nature of California's increasingly elite-driven economy. Back in the 80s and even the 90s, the state's tech sector produced industrial jobs that sparked prosperity not only in places like Palo Alto, but also in the more hardscrabble areas in San Jose and even inland cities such as Sacramento. The once huge California aerospace industry, centered in Los Angeles, employed hundreds of thousands, not only engineers but skilled technicians, assemblers, and administrators.

This picture has changed over the past decade. California's tech manufacturing sector has shrunk, and those employed in Silicon Valley are increasingly well-compensated programmers, engineers and marketers. There has been little growth in good-paying blue collar or even middle management jobs. Since 2001 state production of "middle skill" jobs--those that generally require two years of training after high-school--have grown roughly half as quickly as the national average and one-tenth as fast as similar jobs in arch-rival Texas.
Posted by: g(r)omgoru || 07/11/2017 13:36 || Comments || Link || E-Mail|| [10794 views] Top|| File under:
Who's in the News
37
[untagged]
10
Islamic State
5
Sublime Porte
3
Govt of Syria
2
Houthis
2
Taliban
2
Commies
2
Ansar Bayt al-Maqdis (IS)
1
Palestinian Authority
1
Govt of Iraq
1
Govt of Iran
1
Hizb-i-Islami-Hekmatyar
1
Hamas
1
TTP
1
Govt of Iran Proxies
1
Hezbollah
Bookmark
E-Mail Me
The Classics
The O Club
Rantburg Store
The Bloids
The Never-ending Story
Thugburg
Gulf War I
The Way We Were
Bio
Merry-Go-Blog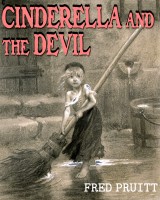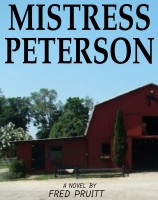 On Sale now!


A multi-volume chronology and reference guide set detailing three years of the Mexican Drug War between 2010 and 2012.

Rantburg.com and borderlandbeat.com correspondent and author Chris Covert presents his first non-fiction work detailing the drug and gang related violence in Mexico.

Chris gives us Mexican press dispatches of drug and gang war violence over three years, presented in a multi volume set intended to chronicle the death, violence and mayhem which has dominated Mexico for six years.
Click here for more information


Meet the Mods
In no particular order...


Steve White
Seafarious
tu3031
badanov
sherry
ryuge
GolfBravoUSMC
Bright Pebbles
trailing wife
Gloria
Fred
Besoeker
Glenmore
Frank G
3dc
Skidmark



Better than the average link...



Rantburg was assembled from recycled algorithms in the United States of America. No trees were destroyed in the production of this weblog. We did hurt some, though. Sorry.
3.238.118.80

Help keep the Burg running! Paypal: