-Lurid Crime Tales-
Navy SEAL trial exposes divide in normally secretive force
SAN DIEGO (AP) ‐ It was called the "The Sewing Circle," an unlikely name for a secret subsect of Navy SEALs. Its purpose was even more improbable: A chat forum to discuss alleged war crimes they said their chief, a decorated sniper and medic, committed on a recent tour of duty in Iraq.

The WhatsApp group would eventually lead to formal allegations that Special Operations Chief Edward Gallagher fatally stabbed a wounded Islamic State captive in his care and shot civilians in Iraq in 2017.

Gallagher, 40, has pleaded not guilty to the charges.

A jury of mostly combat Marines will ultimately decide the fate of the 19-year-veteran and Bronze Star recipient charged with murder, attempted murder and conduct prejudicial to good order and discipline for posing with the corpse for photographs.

No matter the outcome, the court-martial at Naval Base San Diego has provided a rare view into the insular Navy SEAL community and likely will have a long-term impact on one of the military's most secretive and revered forces. It has pitted veterans against each other both inside the courtroom and out in a fierce debate over brotherhood, morality and loyalty.
Posted by: Besoeker || 07/01/2019 01:09 || Comments || Link || E-Mail|| [6462 views] Top|| File under:
-Short Attention Span Theater-
Your Professional Decline Is Coming (Much) Sooner Than You Think
[The Atlantic] It's not true that no one needs you anymore."

These words came from an elderly woman sitting behind me on a late-night flight from Los Angeles to Washington, D.C. The plane was dark and quiet. A man I assumed to be her husband murmured almost inaudibly in response, something to the effect of "I wish I was dead."

Again, the woman: "Oh, stop saying that."

I didn't mean to eavesdrop, but couldn't help it. I listened with morbid fascination, forming an image of the man in my head as they talked. I imagined someone who had worked hard all his life in relative obscurity, someone with unfulfilled dreams‐perhaps of the degree he never attained, the career he never pursued, the company he never started.

At the end of the flight, as the lights switched on, I finally got a look at the desolate man. I was shocked. I recognized him‐he was, and still is, world-famous. Then in his mid‑80s, he was beloved as a hero for his courage, patriotism, and accomplishments many decades ago.

As he walked up the aisle of the plane behind me, other passengers greeted him with veneration. Standing at the door of the cockpit, the pilot stopped him and said, "Sir, I have admired you since I was a little boy." The older man‐apparently wishing for death just a few minutes earlier‐beamed with pride at the recognition of his past glories.

For selfish reasons, I couldn't get the cognitive dissonance of that scene out of my mind. It was the summer of 2015, shortly after my 51st birthday. I was not world-famous like the man on the plane, but my professional life was going very well. I was the president of a flourishing Washington think tank, the American Enterprise Institute. I had written some best-selling books. People came to my speeches. My columns were published in The New York Times.
Posted by: Besoeker || 07/01/2019 02:04 || Comments || Link || E-Mail|| [6480 views] Top|| File under:
China-Japan-Koreas
North Korea at a Nuclear Crossroads
[Begin-Sadat Center for Stregegic Studies] BESA Center Perspectives Paper No. 1,212, June 30, 2019

EXECUTIVE SUMMARY: North Korea has found itself at a nuclear crossroads more than once, but the Trump-Pompeo-Bolton triumvirate significantly alters the current dynamic. The primary external forces acting on Pyongyang's nuclear decision-making are China, Iran, and the US. The Americans could well prove effective against an aggressively antagonistic Iran.

Although this is not the first time North Korea finds itself at a nuclear crossroads, the present case is different. Notwithstanding some inconsistent remarks made recently by President Donald Trump and his NSA, John Bolton, the triumvirate formed by Trump, Bolton, and Secretary of State Mike Pompeo is a powerful integral, and one to give Kim Jong-un pause.

The February 2019 summit between Trump and Jong-un ended with no agreement, indicating real difficulty in making progress toward denuclearization of the north. There are at least three layers to the issue. First: what will be the price for Pyongyang's agreement to comprehensive, complete denuclearization? Second: does North Korea really intend to implement such an agreement? And third: if it does not, will noncompliance be detected by intelligence communities and tackled effectively?

Shortly after the unsuccessful summit, a remarkable series of events took place:
Posted by: Besoeker || 07/01/2019 01:41 || Comments || Link || E-Mail|| [6465 views] Top|| File under: Commies
Home Front: Politix
Holocaust Survivor Accuses Ocasio-Cortez Of Spreading 'Anti-Semitism, Hatred And Stupidity'
[Daily Caller] Holocaust survivor Ed Mosberg accused Democratic New York Rep. Alexandria Ocasio-Cortez of "spreading anti-Semitism, hatred and stupidity" Saturday.

Mosberg, 93, was responding to Ocasio-Cortez's insistence on calling detention facilities housing illegal immigrants "concentration camps" in his interview with the New York Post.

"She should be removed from Congress. She's spreading anti-Semitism, hatred and stupidity," Mosberg said. "The people on the border aren't forced to be there ‐ they go there on their own will. If someone doesn't know the difference, either they're playing stupid or they just don't care."

The freshman congresswoman said the Trump administration is running "concentration camps" on the U.S.-Mexico border for immigrants June 18.
Posted by: Besoeker || 07/01/2019 02:21 || Comments || Link || E-Mail|| [6476 views] Top|| File under:
International-UN-NGOs
The Middle East's new hegemons deserve Trump
[Rudaw] When it comes to foreign policy, Donald Trump
...Perhaps no man has ever had as much fun being president of the US...
is by many measures a better president than America deserves. And almost certainly, he is the president the Middle East's belligerent hegemons deserve.

At a time when the "tired", the "poor" and the "huddled masses yearning to breathe free" could do with more robust expressions of support from the American people, there is very little forthcoming. Instead all they hear is hyperventilation about a favored few issues (Khashoggi's murder, the Yemen
Continued on Page 49
Posted by: trailing wife || 07/01/2019 00:00 || Comments || Link || E-Mail|| [6473 views] Top|| File under:
Israel-Palestine-Jordan
Hezbollah's secret, grandiose plan to invade Israel in the post-tunnel era
[IsraelTimes] The group is threatening to conquer the Galilee even after its greatest asset was destroyed, and likely still has a plan to take border towns, army posts.

In his latest speech, Hezbollah leader Hassan Nasrallah again boasted that his terror group can easily penetrate into Israeli territory from

Leb

.

Hezbollah's cross-border tunnel network may have been destroyed, but even in its absence Nasrallah insists that his commandos will try to storm Israel in secret and raid communities and army bases in the north. While Hezbollah knows it would pay a heavy price for such a step, the propaganda achievement would be crucial.

Like a broken record, in every speech Nasrallah delivers he threatens a military operation in Israeli territory if a war breaks out. Sometimes he calls it "conquering the Galilee," sometimes just "penetrating." Last month that ritual repeated itself when Nasrallah told his supporters that Hezbollah has the ability to "easily penetrate the Galilee."

The question now is how, now that the Israeli military has revealed and destroyed Hezbollah's secret strategic weapon ‐ the cross-border tunnels ‐ the Lebanese organization plans to operate inside Israeli territory and take control of a town or a piece of land.

Perhaps Hezbollah doesn't have another strategic weapon like the tunnels, but it can be assumed it still has an extremely ambitious and detailed plan to occupy communities and military posts on Israel's northern border.

The tunnel project was meant to shock Israel, funneling hundreds of members of the terror group's Radwan commando unit into the country to carry out various attacks.

"Radwan" was the alias of Imad Mughniya, Hezbollah's military chief who was assassinated by Israel in 2008. Members of that unit are given high priority in almost everything: budget, equipment, resources and logistics. Sometimes their activities resemble those of elite IDF units, such as combat soldiers trained to use ATVs or navy commando fighters supposed to sneak into Israel in small underwater vessels.

In the absence of the tunnels, the mission of Radwan members will likely be to covertly get thousands of fighters into Israel at once through several points on the border while bombarding the border region, hoping that will overwhelm the IDF and allow some of the fighters to reach an Israeli border community or army post.

Hezbollah's hope at the moment is that a heavy artillery bombardment of the entire border area, plus the use of high-caliber rockets that can destroy targets such as military posts, will do the trick.

The group today possesses significant firepower that could theoretically wipe out the entire Israeli frontline upon command ‐ every post, every antenna.

Apart from the artillery meant to serve as cover for thousands of troops invading Israel, Hezbollah's attack plan will likely involve a logistic and intelligence apparatus, including drones that would transmit real-time intelligence and could carry out "kamikaze" bombings of Israeli targets.

It also has a designated command center meant to direct a wide-ranging operation along the border.

A land barrier built by Israel in recent years will make it difficult for such an operation to be carried out, but Hezbollah decision-makers nevertheless think that at least some of the attackers will manage to penetrate into Israeli territory.

It is clear to the leaders of Hezbollah's military wing that such an operation would have harsh consequences for its personnel, but they consider the ensuing psychological effect in Israel as critical. The operation is supposed to force the IDF to invest in defense, shock Israeli public opinion and create pressure to quickly end the fighting. One can only guess the sort of effect images of Hezbollah fighters in the northern Israeli town of Metulla could have.

But Hezbollah's highly ambitious war plan is exceptionally risky for the organization itself, and its leaders are aware of that. Sending or trying to send thousands of its best warriors across the border might ultimately prove too dangerous a gamble. It would, after all, present an excellent opportunity for the IDF to eliminate the elite fighting force of Hezbollah in a matter of hours. That, in turn, would expose Hezballah's home front to counterattacks and ease the IDF's path to a clear victory in a future war.
Posted by: trailing wife || 07/01/2019 00:00 || Comments || Link || E-Mail|| [6471 views] Top|| File under: Hezbollah
Science & Technology
iPhone Apps Surreptitiously Communicated with Unknown Servers
[Schneier on Security] Long news article (alternate source) on iPhone privacy, specifically the enormous amount of data your apps are collecting without your knowledge. A lot of this happens in the middle of the night, when you're probably not otherwise using your phone:

IPhone apps I discovered tracking me by passing information to third parties ­ just while I was asleep ­ include Microsoft OneDrive, Intuit's Mint, Nike, Spotify, The Washington Post and IBM's the Weather Channel. One app, the crime-alert service Citizen, shared personally identifiable information in violation of its published privacy policy.

And your iPhone doesn't only feed data trackers while you sleep. In a single week, I encountered over 5,400 trackers, mostly in apps, not including the incessant Yelp traffic.
Posted by: Besoeker || 07/01/2019 07:18 || Comments || Link || E-Mail|| [6464 views] Top|| File under:
Home Front: Culture Wars
Book Review: Doublethink Is Stronger Than Orwell Imagined
[The Atlantic] No novel of the past century has had more influence than George Orwell's 1984. The title, the adjectival form of the author's last name, the vocabulary of the all-powerful Party that rules the superstate Oceania with the ideology of Ingsoc‐doublethink, memory hole, unperson, thoughtcrime, Newspeak, Thought Police, Room 101, Big Brother‐they've all entered the English language as instantly recognizable signs of a nightmare future. It's almost impossible to talk about propaganda, surveillance, authoritarian politics, or perversions of truth without dropping a reference to 1984. Throughout the Cold War, the novel found avid underground readers behind the Iron Curtain who wondered, How did he know?

It was also assigned reading for several generations of American high-school students. I first encountered 1984 in 10th-grade English class. Orwell's novel was paired with Aldous Huxley's Brave New World, whose hedonistic and pharmaceutical dystopia seemed more relevant to a California teenager in the 1970s than did the bleak sadism of Oceania. I was too young and historically ignorant to understand where 1984 came from and exactly what it was warning against. Neither the book nor its author stuck with me. In my 20s, I discovered Orwell's essays and nonfiction books and reread them so many times that my copies started to disintegrate, but I didn't go back to 1984. Since high school, I'd lived through another decade of the 20th century, including the calendar year of the title, and I assumed I already "knew" the book. It was too familiar to revisit.
Posted by: Besoeker || 07/01/2019 07:26 || Comments || Link || E-Mail|| [6467 views] Top|| File under:
SCOTUS Won't Revive Alabama Law Banning Dismemberment Abortion
[National Review] The Supreme Court declined Friday to revive an Alabama law that would ban dismemberment abortions.

The state was forced to appeal to the High Court after a lower court ruled that its 2016 Unborn Child Protection from Dismemberment Abortion Act, which bans so-called "dilation and evacuation" abortions, violated the precedent established by Planned Parenthood v. Casey in placing an "undue burden" on abortion access.

Justice Clarence Thomas was the only justice to comment on the Friday decision. In his concurring opinion, Thomas agreed that the law should not be revived on procedural grounds, but lambasted the legal "aberration" that constrained the court.

"The more developed the child, the more likely an abortion will involve dismembering it," Thomas said. "The notion that anything in the Constitution prevents States from passing laws prohibiting the dismembering of a living child is implausible. But under the 'undue burden' standard adopted by this court, a restriction on abortion ‐ even one limited to prohibiting gruesome methods ‐ is unconstitutional if 'the purpose or effect of the provision is to place a substantial obstacle in the path of a woman seeking an abortion before the fetus attains viability.'"
Posted by: Besoeker || 07/01/2019 06:47 || Comments || Link || E-Mail|| [6469 views] Top|| File under:
Tactical Bible Attachment For Assault Rifles Now Available
[Babylon Bee] NASHVILLE, TN‐Claiming demand for the product is "through the roof" among Southern Baptists, LifeWay Christian Resources announced Friday its proprietary tactical study Bible attachment designed to carry one study Bible or two compact study resources securely attached to the barrel of most assault rifles is now in stock on its online storefront.

"It works great for those who want to go out and mow down their enemies, all while having the loving words of our Savior safely fastened to any high-powered rifle," a LifeWay rep said while demoing the product at a local gun range. "It's also good for home defense, as larger study Bibles can be used as a heavy-duty melee weapon if things get serious."

"Check this out," he continued, firing off several dozen rounds squarely into a man-shaped target a hundred yards downrange, all while reading the Beatitudes recorded in the Gospel of Matthew.

"Blessed are the sharpshooters," he quipped as he released his magazine and snapped in another one.


*SNORT*


The tactical attachment comes in black and various shades of camouflage and can be customized with a Bible verse or other quote for an additional charge. A tactical melee highlighter is also available.
Posted by: Besoeker || 07/01/2019 01:46 || Comments || Link || E-Mail|| [6461 views] Top|| File under:
Destroying Our History: Of Wokeness and 'Moralistic Therapeutic Barbarism'
[PJ] Pity future generations who will live in a world scrubbed clean of the sins of our forefathers.

And sins there were. No one denies that. No one questions it. But to judge their entire lives -- their foibles as well as their majestic accomplishments -- without viewing both sides of their Janus face, demonstrates a towering ignorance and an aggressive denial of the truth.

What is truly frightening about the current attitude present in our "woke" culture, is the utter lack of care and concern for the damage being done to history on the part of the self-proclaimed arbiters of purity. Someone (always unnamed), somewhere might/could be offended by a sculpture, a painting, or a statue. The "offense" is that viewing this devil's work might/could "trigger" an unwanted emotion of some kind. (Not to mention the encouragement it gives to white supremacists!)

Then there's the case of the San Francisco school board voting to spend $600,000 to destroy a Depression-era mural of George Washington painted by an ardent Communist.
Posted by: Besoeker || 07/01/2019 01:28 || Comments || Link || E-Mail|| [6482 views] Top|| File under:
Parents, Your Children Are Your Most Important Job
[Townhall] There is one guarantee in life. We will pass from this earth, and our children will fill our void. The level of involvement in kids' lives matter if you care anything about the future of America.

An article recently published in Psychology Today discussed a study that occurred over the course of several years. The research determined that four different primary parenting practices affect children later in adulthood.

The four different types are the following: authoritative, authoritarian, permissive, and neglectful. The study determined that parents who fall into the category of authoritative raised the most mentally and emotionally stable children. The four categories break down in the following: high warmth and high discipline (authoritative), low warmth and high discipline (authoritarian), high warmth and low discipline (permissive), low warmth and low discipline (neglectful).

When those children reached adulthood, there was a 46 percent reduction in depression, a 39 percent reduction in anxiety, and a 68 percent reduction in eating disorders from the ones raised in authoritative homes. The ability to process emotions and express them was reduced as well. The other categories did not perform as well leading researchers to determine authoritatively is the best way to raise children based on their limited information.
Posted by: Besoeker || 07/01/2019 00:43 || Comments || Link || E-Mail|| [6464 views] Top|| File under:
Who's in the News
38
[untagged]
5
Sublime Porte
4
Taliban
4
Govt of Sudan
3
Islamic State
3
Commies
2
Govt of Iran Proxies
2
al-Shabaab (AQ)
2
Govt of Iran
2
Govt of Syria
2
Moslem Colonists
1
Palestinian Authority
1
PLO
1
Arab Spring
1
Antifa
1
Govt of Iraq
1
Govt of Pakistan
1
al-Nusra
1
Hamas
1
Hezbollah
1
Narcos
Bookmark
E-Mail Me
The Classics
The O Club
Rantburg Store
The Bloids
The Never-ending Story
Thugburg
Gulf War I
The Way We Were
Bio
Merry-Go-Blog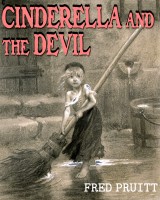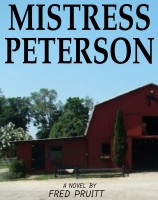 On Sale now!


A multi-volume chronology and reference guide set detailing three years of the Mexican Drug War between 2010 and 2012.

Rantburg.com and borderlandbeat.com correspondent and author Chris Covert presents his first non-fiction work detailing the drug and gang related violence in Mexico.

Chris gives us Mexican press dispatches of drug and gang war violence over three years, presented in a multi volume set intended to chronicle the death, violence and mayhem which has dominated Mexico for six years.
Click here for more information


Meet the Mods
In no particular order...


Steve White
Seafarious
Pappy
lotp
Scooter McGruder
john frum
tu3031
badanov
sherry
ryuge
GolfBravoUSMC
Bright Pebbles
trailing wife
Gloria
Fred
Besoeker
Glenmore
Frank G
3dc
Skidmark
Alaska Paul



Better than the average link...



Rantburg was assembled from recycled algorithms in the United States of America. No trees were destroyed in the production of this weblog. We did hurt some, though. Sorry.
35.170.64.36

Help keep the Burg running! Paypal: