-Lurid Crime Tales-
Hill's aides in 'bully' crystal
Politically connected staffers in Hillary Rodham Clinton's State Department twisted arms to steer a $5.4 million contract for crystal stemware to a tiny interior-design firm without putting it out for bid -- a move that shut out a well-known New York glassmaker, a department whistleblower told The Post.

Two senior State Department contracting officials, Randolph Bennett and Tandra Jones, successfully pushed for the contract to go to a firm run by Denise Mathis-Gardner as a no-bid minority "8(a)" contract, the source said -- an action that one shut-out competitor complained cost taxpayers an extra $1 million.

The contracted firm, Systems Design Inc., based in Washington's Georgetown neighborhood, had no experience making glassware, and its owner had only recently emerged from bankruptcy proceedings, the source said.

As The Post first reported last month, SDI shut out upstate's Steuben Glass, which has made government glassware since the Truman administration. "These two [Bennett and Jones] went down to the small-business office and insisted that we have an 8(a) company -- have this company SDI do our contract," the source said. "They [SDI] don't know how to make glass. The glassware is being made in Sweden."

Sen. Charles Schumer (D-NY) met with State officials to grill them about the contract last month, shortly after The Post's report, and said afterward that the department would reopen the contract for bidding.

Records show Bennett gave $1,000 to Barack Obama's presidential campaign, $2,000 to the Obama Victory Fund and $2,300 to the Democratic National Committee for the inauguration.
Posted by: Fred || 04/20/2010 00:00 || Comments || Link || E-Mail|| [10793 views] Top|| File under:
Home Front: Politix
SEC v. Goldman & Obama's Political Operation
Andy McCarthy of The Corner:


Thanks, Derb, and, man oh man, is Obama ever spinning -- raising spin to an art form in a way that must make Clinton green with envy.

The main thrust of my column this morning is that the administration is using the civil case the SEC has brought against Goldman Sachs as a key part of its choreography for the push to grab more control of what was once known as the private sector. So check out this report from the New York Post [and thanks to Victoria Taft for bringing it to my attention]:

President Obama is bringing his war on Wall Street to the enemy's turf. He'll make his pitch for financial reform in the heart of lower Manhattan Thursday -- even as his team make hay of the Goldman Sachs fiasco with a tech savvy appeal to Democratic donors.

Internet surfers who entered "Goldman Sachs SEC" into Google were directed to the president's campaign Web site via a sponsored link titled "Help Change Wall Street." The White House's political arm paid for the keywords -- but would not say how much. The tactic provided the latest evidence of how Obama and the Democratic National Committee are using the Securities and Exchange Commission's bombshell fraud suit against the financial giant to push financial-reform legislation through Congress.

The White House continues to deny that there is any link between the timing of the SEC suit and its push for regulatory "reform." The President just happens to have a political operation that just happens to have been suited up and ready with cash and an Internet communications strategy that happens to bounce Americans interested in their government's doings not to media accounts, or even the SEC's website -- which would be disturbing enough -- but to an Obama campaign website.

I know we grow tired of the media hypocrisy theme, but I'm trying to imagine the outrage if a Republican administration pulled this sort of thing.
Posted by: Beavis || 04/20/2010 12:51 || Comments || Link || E-Mail|| [10793 views] Top|| File under:
The problem with the Obama economy? Not enough failure.
Tim Cavanaugh, Reason Magazine

...It's not hard to persuade people these days that they're doing worse than they were 10 years ago. My own career and financial prospects are in every way worse and more hopeless than they were in 2000, and I'm ready to join any revolution that will reverse my catastrophically bad decisions and foil the shadowy enemies who have kept me down. But Judson's remedies turn out to be the same old recipe—new financial regulations, more spending on education, more accountability—that you hear from every politician.

This is the problem with the new declinism. With no compelling vision of the apocalypse that doesn't involve zombies, cyborgs, or outlaw bikers, we tend to miss something obvious: The problem isn't that things are collapsing. It's that not enough things are collapsing. General Motors, AIG, and the government of California have committed enough errors to merit immediate extinction, but there they still are.

Yet the political establishment continues to argue that the market needs to be prevented from delivering rough justice to sinners. President Obama, who one year ago gave us a worst-case scenario in which an unstimulated economy might hit 8 percent unemployment by this year, now presides over 10 percent unemployment but tries to bamboozle us with counterfactuals like this doozy from the 2010 State of the Union address: "If we had allowed the meltdown of the financial system, unemployment might be double what it is today.'

The current recession has become the economic version of The Fantasticks, a show that keeps running long after the audience wants to move on. It's becoming increasingly clear that by not letting anything collapse, by not allowing sweet, beautiful failure to happen, the government is helping to drag out the pain. That may not be indicative of anything new, but it's enough to make you want to bulldoze a house or two.
Posted by: Mike || 04/20/2010 08:44 || Comments || Link || E-Mail|| [10793 views] Top|| File under:
EPA Contest Seeks Videos Promoting Government Regulations
(CNSNews.com) -- President Obama's Environmental Protection Agency is encouraging the public to create video advertisements that explain why federal regulations are "important to everyone."

The contest, which ends May 17, will award $2,500 to the makers of the video that best explains why federal regulations are good and how ordinary citizens can become more involved in making regulations. The videos must be posted on YouTube and can be no more than 60-90 seconds in length.

In the current contest, each video must include the slogan "Let your voice be heard," and it must direct viewers to the government's regulatory website www.Regulations.gov. The winning video will then be used by the entire federal government to promote the regulatory process and enhance the public's participation in it.

The EPA is managing the contest, part of the government's eRulemaking program, on behalf of the entire government.

As explained in the EPA press release announcing the contest, the purpose of the videos will be to remind the public that federal regulation touches "almost every aspect" of their lives and to promote how important those regulations are.

"The contest will highlight the significance of federal regulations and help the public understand the rulemaking process. Federal agencies develop and issue hundreds of rules and regulations every year to implement statutes written by Congress. Almost every aspect of an individual's life is touched by federal regulations, but many do not understand how rules are made or how they can get involved in the process."

The videos should be designed to "capture the public imagination" and to "explain" why government regulations are "important to everyone."

"With a short 60 to 90 second video, citizens should capture public imagination and use creativity, artistic expression and innovation to explain why regulations are important to everyone, and motivate others to participate in the rulemaking process."
Posted by: Fred || 04/20/2010 00:00 || Comments || Link || E-Mail|| [10795 views] Top|| File under:
Top GOP Officials Writing Off Crist
Top GOP officials in DC now believe it is a virtual certainty that FL Gov. Charlie Crist (R) will bolt the GOP and run instead as an independent, sources tell Hotline OnCall.

Over the weekend, Crist pulled TV advertisements that had been running in key markets, slamming ex-FL House Speaker Marco Rubio (R). Those ads, on which Crist spent close to $1.5M so far, were aimed at moving poll numbers that showed Crist losing badly.

In taking the ads down, top GOP officials have surmised both that Crist has made his decision to run as an independent, and that the attacks weren't having an impact on the race.

Privately, GOP officials have even tried to broach the idea that Crist drop out of the race. NRSC chair John Cornyn called Crist on Friday, intending to make it clear that Crist should drop out if he doesn't believe he can win a party primary. Crist did not answer the phone, a source close to Cornyn said, and as of today Cornyn's call hasn't been returned.

Party leaders spent the weekend sending more overt warnings. Cornyn told Politico last week Crist would be ending his GOP career by running as an independent, while Senate Min. Leader Mitch McConnell told CNN Crist would lose party backing if he leaves.

Instead of from party leaders, insiders believe Crist is getting advice from Sen. George LeMieux (R), the man Crist hopes to replace. LeMieux ran Crist's '06 GOV race and has served as his top aide in the past.

LeMieux has denied he knows anything about a potential party switch. During a conference call with reporters last week, LeMieux told Hotline OnCall he expected Crist to run as a GOPer, comments he echoed this morning.

Crist has yet to ask his staff whether they would stay on if he runs as an independent, but several top advisors have already told party sources they would sever ties. GOP ad expert Stuart Stevens, of The Stevens and Schriefer Group, would leave the campaign, and party officials say they believe most senior staff would exit too.
Posted by: Fred || 04/20/2010 00:00 || Comments || Link || E-Mail|| [10793 views] Top|| File under:
Administration to Tea Parties: We're on Your Side
Tea Partiers, the Obama administration is on your side.

That's been the message from the White House over the past few days, as top officials dispute charges that Washington is on a spending binge and encourage conservative protesters to count their blessings.

Treasury Secretary Timothy Geithner, when asked about the Tea Party protests, said in an interview Sunday that the Obama administration is paying more attention to deficit and spending concerns than the Bush administration did.

"We've just been through eight years where many people said deficits don't matter. We can pass huge tax cuts, pass huge new programs without paying for them. That debate has changed fundamentally," Geithner said on NBC's "Meet the Press."

"You don't hear people say anymore deficits don't matter. You don't hear people saying we can pass enormous expansions in government without paying for it. That's an important change."

And President Obama said at a Democratic National Committee fundraiser Thursday that Tea Party activists should "be saying thank you" to him for the tax cuts passed by his administration.

The change in tone comes as surveys show distrust in the government is rising to historic levels. A Pew Research Center survey released on Monday found almost 80 percent of Americans say they don't trust Washington.

Dana Perino, former White House press secretary under the Bush administration and a Fox News contributor, said that the Obama administration is wise to try to appeal to the Tea Partiers. But she said the claim that Obama is tackling the deficit is off base.

"He's right, in one sense, to finally stop degrading people who affiliate with the Tea Party movement. But if his policies meshed up with his rhetoric, it would probably be a stronger sell point," Perino said.

Obama has established a bipartisan commission to study ways to bring down the national debt and rein in deficits. But his spending has far outpaced that of his predecessor.

President Bush ran up a $458.6 billion deficit during his last full year in office. Obama ran up a $1.4 trillion deficit in fiscal 2009 -- that covered part of Bush's final year, but budget projections show deficits will continue to top $1 trillion for several years under Obama.
Posted by: Fred || 04/20/2010 00:00 || Comments || Link || E-Mail|| [10793 views] Top|| File under:
Indiana Senate: Coats 54%, Ellsworth 33%
Following his vote for the national health care plan, Democratic Congressman Brad Ellsworth's support remains stuck in the low 30s, while two of his Republican opponents now earn 50% or more of the vote in Indiana's U.S. Senate race.

The latest Rasmussen Reports telephone survey of likely voters in Indiana finds that 65% favor repeal of the recently passed health care law. Just 29% in the state oppose repeal. Those findings include 56% who strongly favor repeal versus 21% who strongly oppose it.

Support for repeal is even stronger in Indiana than the national average.

As for the candidates, the latest poll finds former Senator Dan Coats with 54% support, up five points from last month. In that match-up, 33% of voters prefer Ellsworth. Five percent (5%) like another candidate, and nine percent (9%) are undecided.

If Hostettler, a former congressman, is the Republican candidate, he picks up 50% of voters. Against Hostettler, Ellsworth earns 33% of the vote. Five percent (5%) prefer someone else in the race, and 12% are undecided.

The third GOP hopeful, State Senator Marlin Stutzman, gets 41% support again this month, and Ellsworth earns 36% of the vote. Seven percent (7%) favor another candidate. Sixteen percent (16%) are undecided.

This is the first time that Coats has outperformed Hostettler. Coats previously represented Indiana in the U.S. Senate before retiring from office. His return was initially with skepticism by some Hoosiers. Indiana Republicans will pick their nominee in a May 4 primary.
Posted by: Fred || 04/20/2010 00:00 || Comments || Link || E-Mail|| [10793 views] Top|| File under:
Critics blast Kennedy-branded earmarks
More than $60.4 million in taxpayer-funded pork projects for Massachusetts in the current federal budget carry the name of the late Sen. Edward M. Kennedy, a Herald review of new data shows.

The 95 earmarks - for a vast array of projects that include subsidies for cranberry and blueberry growers ($160,000), the New England Aquarium ($1.25 million), and millions for fishing and military research - show the clout Kennedy continues to wield on federal spending nearly eight months after his death.

Tarah Donoghue, a spokeswoman for the Massachusetts Republican Party, called the spending details, included in a "pig book" report released last week by Citizens Against Government Waste, examples of "excessive spending" that "drives the rapid growth of our government." She and other critics said the spending is inappropriate at a time when the federal debt has reached unprecedented levels.

The Sunday Herald reported yesterday that taxpayer spending on a shrine being built to Kennedy in Dorchester has ballooned to $38.3 million since Kennedy's Aug. 25 death. The money comes from earmarks slipped into a variety of federal agencies by Sen. John F. Kerry and Rep. Edward J. Markey (D-Malden).

The powerful Bay State pols want to boost the total outlay to $68 million before the end of this year.

Some $28.9 million of that would be siphoned from the Defense Department budget alone - money the backers of the Edward M. Kennedy Institute for the United States Senate at Columbia Point say is justifiable because the institute will sponsor programs for the children of military veterans.

Critics of government boondoggles criticize the taxpayer expense, noting that the Kennedy family and its friends are wealthy and connected enough to raise what they need privately.

Barbara Anderson, an anti-tax crusader and co-founder of Massachusetts Citizens for Limited Taxation, said "people responsible for building up debt shouldn't be getting memorials."
Posted by: Fred || 04/20/2010 00:00 || Comments || Link || E-Mail|| [10793 views] Top|| File under:
Envoy had business ties to Pelosi's husband
House Speaker Nancy Pelosi, the most powerful woman in Congress, proudly sang the praises of her longtime friend and major Democratic donor Eleni Tsakopoulos-Kounalakis during the California real estate developer's confirmation hearing in November as U.S. ambassador to Hungary.

"My husband and I are here as friends of the family and admirers of the Tsakopoulos-Kounalakis family," she told the Senate Foreign Relations Committee at the Nov. 18 hearing. "I salute her for her patriotism and for all that she will bring to this position."

What the 12-term California Democrat didn't say was that her husband, Paul Pelosi Sr., a California-based investment banker, has made more than $1 million as part of a business relationship with the new ambassador's father, Angelo Tsakopoulos, that dates back nearly 20 years.

While ambassadorships often are part of a "spoils system" that rewards big donors and the politically well-connected, the Pelosis' relationship with Mr. Tsakopoulos goes well beyond the business-as-usual label.

Since 1991, Mr. Pelosi's real estate partnership investments with Mr. Tsakopoulos have netted him between $1.4 million and $9 million, according to Mrs. Pelosi's personal financial disclosure statements. In 1993, Mrs. Tsakopoulos-Kounalakis joined the business, AKT Development Corp., which was founded by her father, becoming its president in 1997.

Craig Holman, legislative representative for Public Citizen, a Washington, D.C.-based consumer advocacy group, described the appointment of ambassadors as a "favoritism system based on money." He said that in this case, Mrs. Pelosi should have mentioned her family's business ties to the Tsakopoulos-Kounalakis family during the confirmation hearing.

"It would have been better if there was a conflict of interest to clear the air," he said.

Melanie Sloan, executive director of Citizens for Responsibility and Ethics in Washington (CREW), said that while she did not see a conflict of interest for Mrs. Pelosi to be pushing the nomination of someone with whom her family had business ties, she saw the appointment as part of a larger problem of how ambassadorships "are not given to the people best qualified but best connected."

Ronald E. Neumann, president of an organization of retired senior diplomats, said qualifications should be key for ambassadors and the number of political appointments should be reduced to 10 percent. Traditionally, around 30 percent of the ambassadorships go to political appointees and 70 percent to career diplomats.

"Too many get the job purely because of political donations and without qualifications," said Mr. Neumann, head of the American Academy of Diplomacy and a career foreign service employee who was ambassador to Afghanistan, Algeria and Bahrain.
Posted by: Fred || 04/20/2010 00:00 || Comments || Link || E-Mail|| [10793 views] Top|| File under:
Voting party line: Specter, yes; Brown, no
Despite pledging not to be an automatic vote for Democrats, in the nearly one year since he switched parties, Sen. Arlen Specter has been all but that, repeatedly supporting his new party when they needed to head off Republican filibusters.

The senator from Pennsylvania has voted with fellow Democrats 39 times to cut off filibusters, while just once has he voted against his leaders when he joined an effort to block the confirmation of Federal Reserve Board Chairman Ben S. Bernanke to a new term.

Meanwhile, on the other side of the aisle, Sen. Scott Brown has so far made good on his vow to vote independently, having supported Democrats on six of the nine filibuster votes taken during his two-plus months in office.

With Democrats holding such a large majority in the Senate, cloture votes, which effectively move to limit debate and allow action to proceed, have become a good way of judging party fealty.

For most of the time since his April 28, 2009, party switch, Mr. Specter represented the critical 60th vote for Democrats. But when Mr. Brown won a special election and was sworn in on Feb. 4, he gave Republicans the crucial 41st vote, allowing them to filibuster -- if they all hold together.

Last year, when he switched parties after seeing he had little chance of winning re-election as a Republican, Mr. Specter told reporters his new party should not assume his support was guaranteed.

"I will not be changing my own personal independence or my own approach to individual issues. I will not be an automatic 60th vote," he said, adding, "If the Democratic Party asks too much, I will not vote with them."

Since then, though, he's backed his new party at nearly every turn, and he says it's part of a pattern he's shown no matter who was in charge of Congress and no matter what his party affiliation was.

He said in a brief interview last week that his approach has been to favor letting debate go forward.

"I've consistently voted for cloture to take things up," he said, pointing to his 2008 vote, when he was still a Republican, in favor of Democratic leaders' desire to take up the Employee Free Choice Act, which would make it easier for labor unions to organize. Mr. Specter said he didn't support that bill but voted for cloture so that it could be debated.
Posted by: Fred || 04/20/2010 00:00 || Comments || Link || E-Mail|| [10793 views] Top|| File under:
Home Front: Culture Wars
FDA To Regulate Salt
The Food and Drug Administration is planning an unprecedented effort to gradually reduce the salt consumed each day by Americans, saying that less sodium in everything from soup to nuts would prevent thousands of deaths from hypertension and heart disease. The initiative, to be launched this year, would eventually lead to the first legal limits on the amount of salt allowed in food products.

The government intends to work with the food industry and health experts to reduce sodium gradually over a period of years to adjust the American palate to a less salty diet, according to FDA sources, who spoke on condition of anonymity because the initiative had not been formally announced.

Officials have not determined the salt limits. In a complicated undertaking, the FDA would analyze the salt in spaghetti sauces, breads and thousands of other products that make up the $600 billion food and beverage market, sources said. Working with food manufacturers, the government would set limits for salt in these categories, designed to gradually ratchet down sodium consumption. The changes would be calibrated so that consumers barely notice the modification.

The legal limits would be open to public comment, but administration officials do not think they need additional authority from Congress.

"This is a 10-year program," one source said. "This is not rolling off a log. We're talking about a comprehensive phase-down of a widely used ingredient. We're talking about embedded tastes in a whole generation of people."

The FDA, which regulates most processed foods, would be joined in the effort by the U.S. Department of Agriculture, which oversees meat and poultry.

Currently, manufacturers can use as much salt as they like in products because under federal standards, it falls into the category deemed "generally recognized as safe." Foodmakers are merely required to report the amount on nutrition labels.

But for the past 30 years, health officials have grown increasingly alarmed as salt intake has increased with the explosion in processed foods and restaurant meals. Most adults consume about twice the government's daily recommended limit, according to the Centers for Disease Control and Prevention.

Until now, the government has pushed the food industry to voluntarily reduce salt and tried to educate consumers about the dangers of excessive sodium. But in a study to be released Wednesday, an expert panel convened by the Institute of Medicine concludes that those measures have failed. The panel will recommend that the government take action, according to sources familiar with the findings.

Although the specifics of the government's plans have not been made public, the food industry has been bracing for a federal initiative.

"We're working on it voluntarily already," said Melissa Musiker, senior manager of science policy, nutrition and health at the Grocery Manufacturers Association. In recent months, Conagra, Pepsico, Kraft Foods, General Mills, Sara Lee and others have announced that they would reduce sodium in many of their products. Pepsico has developed a new shape for sodium chloride crystals that the company hopes will allow it to reduce salt by 25 percent in its Lay's Classic potato chips.

Morton Satin, director for technical and regulatory affairs at the Salt Institute, which represents salt producers, said regulation "would be a disaster for the public." He said that the science regarding sodium is unclear and that consumption does not necessarily lead to health problems.
Posted by: Anonymoose || 04/20/2010 00:33 || Comments || Link || E-Mail|| [10796 views] Top|| File under:
Destroying America, One Environmental Law at a Time
While America maintains the greatest military power in the history of mankind, fearful of another terrorist attack on its soil, it is being destroyed from within by the relentless imposition of laws that defy science and common sense.

Senator Frank Lautenberg (D-NJ) has introduced legislation to "reform" the 34-year-old Toxic Substances Control Act. Americans are hearing a lot about "reform" these days, having just had a healthcare "reform" imposed against the wishes of the vast majority. This bill has the support of the White House, environmentalists, and a suicidal chemical industry.

The chemical industry, like all others in the nation these days, is so fearful of the power of the federal government that it will agree to its own destruction. Thus, Cal Dooley, president of the American Chemistry Council, babbles about being "constructively engaged" in furthering the reform. Reportedly, DuPont, another chemistry giant, called the bill "a good starting point."

The poison is in the dose.

It is one of the most ancient truths of science. It is the amount of a given chemical that determines its toxicity. We all take chemicals daily without any thought to this. Too much aspirin can be harmful. Too much of any of the vitamins, minerals, and herbal treatments can be harmful. Too much food can be harmful!

Everything has a level at which it becomes toxic. The proposed legislation would mandate that manufacturers submit health and safety data to the Environmental Protection Agency for 84,000 chemicals in use. The EPA has never met a chemical it has not wanted to ban, particularly if it has a use that is beneficial to human life.

This law has no purpose beyond expanding the authority and power of the EPA, an agency which is currently threatening to regulate carbon dioxide, one of the two gases along with oxygen on which all life on Earth depends!

If you think American companies do not conduct extensive testing of everything they manufacture, you do not know about the huge liability they face if they do not. By way of just one example, pesticide producers spend between $100 and $300 million to test a single new compound before it can be approved and made available either to pest management professionals or consumers.

The federal government has massive bureaucracies devoted to safety in all aspects of our lives. In addition to the EPA, there's the Food and Drug Administration, the National Institutes of Health, the Centers for Disease Control, the Federal Energy Regulatory Commission, the Office of Scientific and Technical Information, the National Highway Safety Administration, the National Transportation Safety Board, the Nuclear Regulatory Commission, and the Occupational Safety and Health Review Commission...to name just a few!

Environmentalists, and the "precautionary principle"
Dr. Elizabeth Whelan, president of the American Council on Science and Health, addressing the proposed law, said, "It is impossible to prove that something is safe. You cannot scientifically prove a negative. Even water can be dangerous. They say this bill would make it easier for the EPA to ban chemicals that are known hazards. Hazards to whom? Laboratory rats?"

If you feed a laboratory rat enough of anything, it will become ill and even die. The environmentalists, however, subscribe to the "precautionary principle", an idiotic belief that IF anything is believe to pose a threat to health, it must be banned from use. This is the guiding principle of the EPA.

Americans now have the longest life expectancy in the history of the nation. They live a lot longer than laboratory rats. They even recover from life-threatening disease through the use of drugs--medication--and other procedures.

If the EPA gets the power to ban 84,000 chemicals currently in use for a million different legitimate purposes and products, life expectancy will drop like a stone in water.
Posted by: Fred || 04/20/2010 00:00 || Comments || Link || E-Mail|| [10793 views] Top|| File under:
Who's in the News
49
[untagged]
4
Taliban
4
TTP
2
Hamas
2
Govt of Iran
1
al-Qaeda in Arabia
1
Govt of Pakistan
1
al-Shabaab
1
al-Qaeda in Pakistan
1
Jamaat-e-Islami
1
Popular Resistance Committees
1
al-Qaeda in North Africa
Bookmark
E-Mail Me
The Classics
The O Club
Rantburg Store
The Bloids
The Never-ending Story
Thugburg
Gulf War I
The Way We Were
Bio
Merry-Go-Blog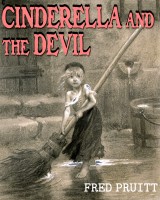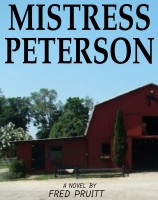 On Sale now!


A multi-volume chronology and reference guide set detailing three years of the Mexican Drug War between 2010 and 2012.

Rantburg.com and borderlandbeat.com correspondent and author Chris Covert presents his first non-fiction work detailing the drug and gang related violence in Mexico.

Chris gives us Mexican press dispatches of drug and gang war violence over three years, presented in a multi volume set intended to chronicle the death, violence and mayhem which has dominated Mexico for six years.
Click here for more information


Meet the Mods
In no particular order...


Steve White
Seafarious
tu3031
badanov
sherry
ryuge
GolfBravoUSMC
Bright Pebbles
trailing wife
Gloria
Fred
Besoeker
Glenmore
Frank G
3dc
Skidmark



Better than the average link...



Rantburg was assembled from recycled algorithms in the United States of America. No trees were destroyed in the production of this weblog. We did hurt some, though. Sorry.
34.239.154.240

Help keep the Burg running! Paypal: