-Land of the Free
Multiple fingers pointing at alleged leaker of plans for ICE raids today
[AMERICANTHINKER] The chronic problem of sabotage by babus bureaucrats hostile to the outsider president shaking up the Deep State will never be solved until unmasking and punishment become the order of the day. That's why it is so heartening that with unusual swiftness, accusations are pointing to the alleged identity of a leaker who successfully delayed implementation of a key Trump policy initiative, the planned ICE raids on illegal alien scofflaws who have defied court orders for theior deportation.

This exercise will ‐ if the allegations are sustained by evidence ‐ help establish a norm of exposing the rat finks that could discourage future saboteurs.

Leaks to multiple media outlets, first reported by the Washington Post, exposed plans for ICE raids on illegal aliens who have gone through the appeals process and ignored court orders for their deportation. As a result, following strong Democrat protests, implementation of the plan has been delayed by two weeks.


Anna Giaritelli of the Washington Examiner reports on the evidence leading to accusations against acting Homeland Security Secretary Kevin McAleenan as the orchestrator of a leak campaign intended to stymie the policy of the elected leader of the executive branch, a campaign that has succeeded for at least two weeks:

... all five officials who spoke with theWashington Examiner confirmed McAleenan's decision to go rogue and stymie the operation was what prompted the White House to call off the 10-city operation. (snip)The sources said only a small number of people in the White House, ICE, and DHS were even aware of the plan's details, including which cities, the date and time, and who would be targeted.
Two officials said the acting secretary, who was promoted internally in April, had fought for months during closed-door discussions with White House officials, the former acting ICE Director Ronald Vitiello, and the new acting ICE Director Mark Morgan against the plan, which they noted was similar to one the
B.O. regime
carried out in 2015.
"I know he has not approved of this operation for months," one person familiar with those private conversations said during a phone call Saturday night. "The president wouldn't leak that. ICE wouldn't leak that. There's only a few people involved in these discussions ... The only one who could have shared the details of those operations were Kevin."
"That's our belief," a second official said when asked if McAleenan was behind the leak. "The secretary was not supportive from day one."
The first official said McAleenan may have leaked it so that he could "be the martyr" in the face of anticipated blowback in the future.
Posted by: Fred || 06/24/2019 00:00 || Comments || Link || E-Mail|| [6509 views] Top|| File under:
Home Front: Politix
Elizabeth Warren promises reparations for gay couples
[Washington Examiner] Sen. Elizabeth Warren, D-Mass., reintroduced a bill on the campaign trail this week, which could mean $57 million in tax refunds for married LGBT couples.

The Refund Equality Act, which was originally introduced in 2017, would allow LGBT couples who were married prior to the 2013 Supreme Court strike-down of the Defense of Marriage Act in U.S. v. Windsor to amend tax returns from the time that they were married. Prior to 2013, 10 states had legalized same-sex marriage, but were required to file their federal taxes as individuals.


Pandermonium!


Following the 2013 Supreme Court's decision, married same sex couples from those 10 states were permitted to change their previous tax returns from individual to joint, which entitled them to some federal tax relief. However, the tax return amendments were only permitted for the previous three years. The Refund Equality Act would remove those time limits.

Senior Political Correspondent David Drucker on the expanded Washington Examiner magazine

According to a report released this week from the Joint Committee on Taxation, same sex couples married prior to 2013 could potentially be eligible for $57 million if permitted to file jointly from the time they were married.
Posted by: Besoeker || 06/24/2019 05:54 || Comments || Link || E-Mail|| [6549 views] Top|| File under:
Expert: 'Only Matter of Time Before Illegal Alien Voting Is Expanded'
[Breitbart] Elected Democrats will soon attempt to expand voting rights in deep blue states for illegal aliens, an election fraud expert says.

Last week, Democrats in New York state approved and signed into law a plan to give driver's licenses to illegal aliens with the backing of the business lobby. The law allows for the state's 725,000-strong illegal alien population to be eligible for the same driver's license that American citizens are afforded.

Already, state officials have said the law will effectively give illegal aliens the ability to vote as New York registers citizens to vote at state Department of Motor Vehicles (DMV) offices.
Posted by: Besoeker || 06/24/2019 05:39 || Comments || Link || E-Mail|| [6495 views] Top|| File under:
Alexandria Ocasio-Cortez Refuses Invitation to Visit Auschwitz Concentration Camp
[BREITBART] Rep. Alexandria Boom Boom Ocasio-Cortez

Dem represntative from da Bronx in Noo Yawk and leader of the Mean Girl Caucus in Congress. One of the Great Minds of the 21st Century, she is known as much for her innaleck as for her dance moves. She is all in favor of socialism, even though she's fuzzy on the details...
(D-NY) refused Sunday to visit the Auschwitz concentration camp, after a Jewish group had invited her to tour that camp and others this summer to educate herself about the facts of the Holocaust.

Last Monday evening, Ocasio-Cortez compared detention facilities for illegal aliens caught crossing the U.S.-Mexico border to "concentration camps," adding the phrase "never again," which commonly refers to the Nazi Holocaust.

The remark drew outrage and criticism, even from fellow Democrats. Nevertheless, Ocasio-Cortez doubled down, first claiming that she had not been referring to Nazi Germany, then drawing parallels to the U.S. internment of Japanese-Americans during the Second World War. "I will never apologize for calling these camps what they are," she tweeted.

Alan Dershowitz, who recently said he would support Joe Foreign Policy Whiz Kid Biden
...Old, boring, a plagiarist, fond of hair sniffing and grabbing the protruding parts of women, and not whatcha call brilliant....
over President Donald Trump
...The man who was so stupid he beat fourteen professional politicians, a former tech CEO, and a brain surgeon for the Republican nomination in 2016, then beat The Smartest Woman in the World in the general election...
in 2020, said Ocasio-Cortez's "concentration camp" claim made her a "Holocaust denier." Bill Maher, host of HBO's Real Time with Bill Maher, and a determined foe of President Trump, criticized her on his show Friday evening: "If you want to run a campaign based on reparations and concentration camps then it's going to be very hard to win the election."
Posted by: Fred || 06/24/2019 00:00 || Comments || Link || E-Mail|| [6555 views] Top|| File under:
Latest Goofy Trump Accuser Is Linked to Activist Attorney Lisa Bloom
[THEGATEWAYPUNDIT] The latest goofy lady to claim President Trump molested her years ago turns out to also be connected to Lisa Bloom. Of course this isn't the first time Ms. Bloom was connected to someone who wanted to slander the President and claim he abused her. Then again, Lisa is of course the spawn of Gloria Alred.
Posted by: Fred || 06/24/2019 00:00 || Comments || Link || E-Mail|| [6486 views] Top|| File under: Antifa
CNN Claims Trump Gets All His Military Advice from Fox News
[NEWSBUSTERS.ORG] Since President Trump took office, CNN has been trying to gaslight the country into believing that the President's friendly relationship with some of the hosts on Fox News was somehow not a standard part of Washington D.C.'s revolving door (Obama hired at least 30 liberal media folks). Now, during Sunday's so-called "Reliable Sources", host and media janitor Brian Stelter took the feud with their better-rated rival further and suggested that the President got seemingly all of his military advice from Fox News.

Trump recently called off a planned military strike on Iran

...a theocratic Shiite state divided among the Medes, the Persians, and the (Arab) Elamites. Formerly a fairly civilized nation ruled by a Shah, it became a victim of Islamic revolution in 1979. The nation is today noted for spontaneously taking over other countries' embassies, maintaining whorehouses run by clergymen, involvement in international drug trafficking, and financing sock puppet militias to extend the regime's influence. The word Iran is a cognate form of Aryan, the abbreviation IRGC is a cognate form of Stürmabteilung (or SA), the term Supreme Guide is a cognate form of either Shah or Führer or maybe both, and they hate Jews Zionists Jews. Their economy is based on the production of oil and vitriol...
because it would have left 150 people dead. He had let it be known that he felt it would not have been a measured response to Iran's aggression, since they had not killed anyone in their attacks. To that development, Stelter wondered: "So, where is President Trump getting his information, his advice?"

Stelter's answered his own question with an outdated soundbite from a Meet the Press interview Trump did with moderator Chuck Todd back in 2015:

CHUCK TODD: Who do you talk to for military advice, right now?

DONALD TRUMP: Well, I watch the shows. I mean, I really see a lot of great -- you know, when you watch your show and all the other shows and you have the generals and you have certain people ‐

"'The shows,' he said. And of course, that was in 2015. Trump was just a candidate then. Now the President commands the armed forces but he is still listening to 'the shows,'" Stelter declared.

Citing a New York Times


...which still proudly displays Walter Duranty's Pulitzer prize...
report, Stelter claimed Trump was "taking advice from, among other people, Tucker Carlson, the Fox host has been staunchly in the anti-war camp, advising the president-- pleading with the president not to attack Iran. But there's also a pro-war faction at Fox. Sean Hannity talking about Trump bombing the hell out of Iran."


Posted by: Fred || 06/24/2019 00:00 || Comments || Link || E-Mail|| [6486 views] Top|| File under:
Ocasio-Cortez frantically urges everyone to report ICE sightings, hide fugitives in your homes
[BIZPACREVIEW] The open border faction in the United States largely responsible for the mass flood on humanity overwhelming the southern border issued a call to arms on Saturday to assist illegal aliens who are defying court-issued deportation orders.

Leading this defiant stand against the federal government and the rule of law was Rep. Alexandria Boom Boom Ocasio-Cortez

Dem represntative from da Bronx in Noo Yawk and leader of the Mean Girl Caucus in Congress. One of the Great Minds of the 21st Century, she is known as much for her innaleck as for her dance moves. She is all in favor of socialism, even though she's fuzzy on the details...
, D-N.Y., who warned of the impending raids that were later be called off by President Donald Trump
...The tack in the backside of the Democratic Party...
to give House Democrats more time to do their jobs and deal with the ongoing immigration crisis.

In picking up on leaked media reports on the raids, which Immigration and Customs Enforcement Director Mark Morgan called "egregious," saying it "puts the lives of the officers and agents at risk," Ocasio-Cortez shared tips from the left-wing open border group Raices Texas on how illegal aliens should react if ICE agents show up.

The freshman

politician

, who accused ICE of operating concentration camps on the border, also called for tracking and reporting where the agents are ‐ the safety of the agents be damned.

"Warning: The Trump admin is expected to begin ICE raids across the country TOMORROW, targeting people for round up," she tweeted. "NOW is the time for us to come together: ‐ Check in w/ your neighbors ‐ Share "Know Your Rights" info ‐ If you see ICE, report to @UNITEDWEDREAM 1-844-363-1423."



Regarding her eyes. I can't help thinking:

Posted by: Fred || 06/24/2019 00:00 || Comments || Link || E-Mail|| [6527 views] Top|| File under:
Podesta's CAP Fuels Dark Money Group Hitting Trump with Lawsuits
[FREEBEACON] A "nonpartisan" dark money group that regularly files litigation against President Donald Trump
...the Nailer of NAFTA...
's administration is powered by money from the Center for American Progress
...George Soros-funded think tank headed by John Podesta, White House chief of staff under Bill Clinton, supplied progressive talking points and policy positions for the Obamaregime. There was a revolving door between the White House and its nerve center, with B.O. staffing his administration with many of its operatives...
(CAP), the liberal think tank founded by former Clinton campaign manager John Podesta.
Continued on Page 49
Posted by: Fred || 06/24/2019 00:00 || Comments || Link || E-Mail|| [6489 views] Top|| File under:
With 'help' from his rivals, Joe Biden's endless gaffes are making him un-electable
If he'd been electable, he'd have been the one to lose to Donald Trump instead of Hillary Clinton.
[NYPOST] Let's get this straight: Joe Foreign Policy Whiz Kid Biden
...Failed seeker of the Democratic presidential nomination on multiple occasions, vice president under Barack Obama, giving it a last try in his dotage for 2020...
is leading in the polls for the Democratic presidential nomination because he's the most "electable" candidate in the Democratic field? A guy who doesn't realize that I worked with segregationists isn't a winning message with Democrats in 2020?

This is what you get when you turn to a candidate who has been in Washington for 46 years. Biden was first elected to the Senate in 1972, when the Democratic Party was very different than it is today. As a freshman senator, he had to get along with the

big shot

ship of his party ‐ which included segregationists James Eastland of Mississippi and Herman Talmadge of Georgia.

You may be thinking: Who in the world are James Eastland and Herman Talmadge? You're not alone. Ninety-nine-point-nine percent of living Americans had either forgotten their names or never heard of them in the first place, until Biden decided to dredge them up from the fever swamps of the Democratic Party's sordid racial past.

Why, you ask, would he do such a thing? Because that's what Joe Biden does. He is a walking, talking gaffe machine.

His point didn't even make sense. He was trying to argue that he can work across the aisle with people with whom he fundamentally disagrees.

But Eastland and Talmadge sat on the same side of the aisle as Biden in the Senate; they were Democrats.

So now his younger, less popular Democratic opponents are pouncing on Biden's mistake.

Caliphornia, an impregnable bastion of the Democratic Party,

Sen. Kámala Harris

Former Oakland mayor Willie Brown's former mistress, now a senatrix from California and 2020 Dem presidential hopeful, indistinguishable from the others...
(averaging 7.1% in the polls) declared that for Biden "to coddle the reputations of segregationists, of people who if they had their way I would literally not be standing here as a member of the United States Senate, is, I think, it's just misinformed and it's wrong."

New Jersey Sen. Cory Spartacus Booker
U.S. Senator-for-Life from Noo Joisey, formerly the mayor of Newark. Booker is a candidate for president in 2020, running on a platform of Make America Newark. He once wrote an essay on how to grope babes. He is noted for having an imaginary friend named T-Bone...
(2.3%) declared, "Vice President Biden's relationships with proud segregationists are not the model for how we make America a safer and more inclusive place for black people, and for everyone." New York Mayor Bill de Blasio (0.3%) tweeted, "It's 2019 @JoeBiden is longing for the good old days of 'civility' typified by James Eastland. Eastland thought my multiracial family should be illegal."

Give me a break. No reasonable person thinks that Biden was defending or even sympathetic to segregation. What Biden was trying to do ‐ in his own, Bideny way ‐ was to defend not segregation but civility and compromise. But sadly, in today's Democratic Party, those ideas are just as controversial.


Posted by: Fred || 06/24/2019 00:00 || Comments || Link || E-Mail|| [6525 views] Top|| File under: Tin Hat Dictators, Presidents for Life,
Who's in the News
25
[untagged]
11
Islamic State
6
Taliban
4
Govt of Iran
4
Sublime Porte
3
Palestinian Authority
2
Houthis
2
al-Nusra
2
al-Shabaab (AQ)
1
Lashkar e-Jhangvi
1
Moslem Colonists
1
Tin Hat Dictators, Presidents for Life,
1
Antifa
1
Commies
1
Govt of Iran Proxies
1
Govt of Pakistan
1
Govt of Saudi Arabia
1
Govt of Sudan
1
Govt of Syria
1
Hizb-i-Islami-Hekmatyar
Bookmark
E-Mail Me
The Classics
The O Club
Rantburg Store
The Bloids
The Never-ending Story
Thugburg
Gulf War I
The Way We Were
Bio
Merry-Go-Blog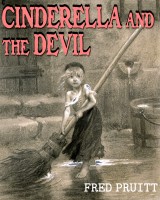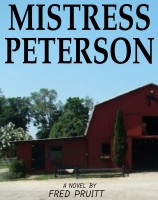 On Sale now!


A multi-volume chronology and reference guide set detailing three years of the Mexican Drug War between 2010 and 2012.

Rantburg.com and borderlandbeat.com correspondent and author Chris Covert presents his first non-fiction work detailing the drug and gang related violence in Mexico.

Chris gives us Mexican press dispatches of drug and gang war violence over three years, presented in a multi volume set intended to chronicle the death, violence and mayhem which has dominated Mexico for six years.
Click here for more information


Meet the Mods
In no particular order...


Steve White
Seafarious
Pappy
lotp
Scooter McGruder
john frum
tu3031
badanov
sherry
ryuge
GolfBravoUSMC
Bright Pebbles
trailing wife
Gloria
Fred
Besoeker
Glenmore
Frank G
3dc
Skidmark
Alaska Paul



Better than the average link...



Rantburg was assembled from recycled algorithms in the United States of America. No trees were destroyed in the production of this weblog. We did hurt some, though. Sorry.
44.200.175.255

Help keep the Burg running! Paypal: