-Lurid Crime Tales-
Prominent Democratic donor Ed Buck is ARRESTED for running a drug den and 'being a violent sexual predator
[MAIL] A prominent California Democratic donor has been charged with running a drug house where two men died of overdose and a third nearly died last week.

Edward Buck was charged Tuesday.

Prosecutors are asking that he be held on $4 million bail, calling Buck 'a violent, dangerous sexual predator' who offered drugs, money and shelter to mainly addicted and homeless men in exchange for participating in sexual fetishes, including administering dangerous drug doses.

Prosecutors allege Buck provided the meth that killed two men who were found in his apartment in 2017 and this January.

Gemmel Moore, 26, died in 2017. Timothy Dean, 55, died early this year.

Authorities allege that Buck personally injected drugs into a man who survived an overdose this month.

According to prosecutors, the man went to Buck's apartment on September 4.

It was there that Buck 'personally and deliberately' administered a large dose of methamphetamine, according to the Los Angeles Times.
Posted by: Skidmark || 09/18/2019 02:16 || Comments || Link || E-Mail|| [10797 views] Top|| File under:
Sheriff helped plot his own deputy's killing over 'racially offensive' tape, prosecutors say
[OUTLINE] Granville County Sheriff Brindell Wilkins learned one of his deputies had a tape of him making "racially offensive" comments, prosecutors say. So the North Carolina lawman encouraged another man to kill the officer, according to a felony indictment revealed late Monday night.

"The only way you gonna stop him is kill him," Wilkins allegedly told the would-be shooter in a 2014 recorded phone call about a plan to kill former deputy Joshua Freeman. The plot was not carried out.

Wilkins is charged with two felony counts of obstruction of justice charges for his failure to arrest the unnamed person or report the threat on Freeman's life, and for also allegedly giving the man advice about how to get away with the murder.

Wilkins has been sheriff of the small county in northern North Carolina, where the biggest town is home to about 8,400 people, since 2009 and was most recently reelected in 2018. Wake County District Attorney Lorrin Freeman, who brought the charges, told the News & Observer that Wilkins is still the sheriff.

"Technically," the prosecutor said, "he can continue to serve if he chooses to until convicted."

According to the indictment, Wilkins found out in 2014 that Joshua Freeman claimed to have a recording of the sheriff using "racially offensive language," and that the deputy planned to publicly reveal the tape and turn it over to authorities in Raleigh. It's unclear what Wilkins might have said on that alleged tape or what became of the recording.

In the August 2014 phone call, prosecutors said, Wilkins's "personal animosity" toward Joshua Freeman led him to go along with the plan to kill the deputy. The recorded call makes it clear the sheriff had no intention to protect Freeman or intervene, according to the indictment.

On the call, the sheriff advised the unnamed man, whom Wilkins knew, that "if you need to take care of somethin', just take care of something," according to the indictment.

The man gave Wilkins a specific time and location detailing when he planned to kill Joshua Freeman, plus described the firearm he planned to use in the shooting, the indictment says.

Wilkins then "counseled the individual how to commit the murder in a manner as to avoid identification," the indictment says.
Posted by: Fred || 09/18/2019 00:00 || Comments || Link || E-Mail|| [10801 views] Top|| File under:
-Land of the Free
Stormy Daniels floats presidential run
[WASHINGTONEXAMINER] Porn star Stormy Daniels recently announced that she would enter the 2020 presidential race if her former attorney Michael Avenatti announced a campaign.

Daniels, whose real name is Stephanie Clifford, discussed her unlikely but possible presidential campaign in an interview with The Daily Beast that was published Sunday.

"If he decides to run, I'm going to run just so I can start a GoFundMe for the sheer purpose of making smear campaign videos against him," Clifford said, laughing. "Just for fun. I bet people would actually be into it."

Avenatti had been representing Clifford in a lawsuit purposed to void a hush-money agreement she made for an alleged affair she had with President Trump in 2006.

Clifford opted to retain new representation in March.

"This was not a decision we made lightly and it came only after lengthy discussion, thought and deliberation, as well as consultation with other professionals," Avenatti said in a statement at the time. "We wish Stormy all the best."

Avenatti has been arrested on multiple occasions with claims of domestic violence and embezzlement in an attempt to extort Nike.
Posted by: Fred || 09/18/2019 00:00 || Comments || Link || E-Mail|| [10797 views] Top|| File under:
Home Front: Politix
Clintons Hired Thousands of Operatives to Infiltrate Talk Radio Posing as Real People
[NEON NETTLE] The Democratic Party, in coordination with the Clinton White House, hired and trained thousands of operatives to infiltrate talk radio posing as real people, in an attempt to manipulate public opinion, according to newly emerged documents.The elaborate operation was carried out by the Democratic National Committee and Bill Clinton's administration during the 1990s as was revealed in recently uncovered documents from the Clinton Presidential Library.The DNC launched the Talk Radio Initiative (TRI) ahead of Bill Clinton's 1996 re-election campaign.The program trained thousands of operatives to conduct surveillance of radio station contents, call into their radio shows, and covertly sow Democratic talking points while posing as regular listeners.

Posted by: Besoeker || 09/18/2019 01:47 || Comments || Link || E-Mail|| [10797 views] Top|| File under:
California adds Iowa to 'travel ban' over refusal to fund gender transitions
[FOXNEWS] California announced last week that it has added Iowa to the list of states on its ever-expanding "travel ban" list because of that state's new prohibition against funding gender-transition surgeries under Medicaid.

The announcement by state Attorney General Xavier Becerra means that as of Oct. 4, California will no longer offer taxpayer-funded trips to Iowa for any public employee or student at a state-run university.

Becerra's authority came from a 2016 California law signed by then-Gov. Jerry Brown that bars state-funded travel to other states that undercut LGBT rights. The blacklist already included Alabama, Kentucky, North Carolina, Texas, Oklahoma and Mississippi.

Conservatives have called the law ineffective, inconveniencing, possibly unconstitutional and hypocritical. The state's sports teams have turned to private funding to get around the restrictions, according to The Los Angeles Times.

"The Iowa Legislature has reversed course on what was settled law under the Iowa Civil Rights Act, repealing protections for those seeking gender-affirming health care," Becerra said in a statement. "California has taken an unambiguous stand against discrimination and government actions that would enable it."

The brouhaha began after the Iowa Supreme Court ruled in March that taxpayers could be forced to pay for gender reassignment surgery. Republican Gov. Kim Reynolds signed a law effectively overriding that ruling two months later.

"This narrow provision simply clarifies that Iowa's Civil Rights Act does not require taxpayer dollars to pay for sex reassignment and other similar surgeries," Reynolds spokesman Pat Garrett said in a statement at the time. "This returns us to what had been the state's position for years."

At the federal level, the Trump administration has rolled back the Obama-era determination that sex-based discrimination prohibitions under existing law include protections for gender identity.

The Health and Human Services Department, in May, angered progressive advocates with rules that both allowed doctors not to perform certain operations and stated that "gender identity" was not protected under sex discrimination law in health care.
Posted by: Fred || 09/18/2019 00:00 || Comments || Link || E-Mail|| [10799 views] Top|| File under:
City commissioner: Replace male statues in Central Park with women
[NYPOST] The city's monument "men" are in peril.

A member of the commission that oversees art and architecture on city property suggested Monday that instead of simply adding statues of historical female figures to Central Park, the panel yank out some of the male ones first.

"There are what, five or six [male] statues that I think could easily be replaced by individual statues of each of these women," said Hank Willis Thomas, a painter who serves on the Public Design Commission, at a hearing at City Hall.

Thomas appeared to be specifically fingering statues including that of Scottish poet Robert Burns, in the park's Literary Row, and the one of Christopher Columbus in the park, near the famed second one of the explorer in Columbus Circle, for removal.

"I don't think that there are many people who will miss the Burns statue, or some people may not miss the Columbus statue if there's another one just a few hundred yards away," Thomas said.

But Mayor Bill de Blasio

...cryptocommie mayor of New York and for some reason a Dem candidate for president in 2020. Corrupt and incompetent, his qualifications for office seem to consist of being married to a black woman, with whom he honeymooned in Cuba. He has a preppy-looking son named Dante, whose Divine Comedy involved getting his back hair up when a police car drove past him slowly...
‐ who created monumental hoopla when he opened the door to possibly removing what some groups deemed offensive statues by creating an advisory panel ‐ refused to back the notion.

A rep for Hizzoner told The Post that the mayor ‐ who hand-picked Thomas and the rest of the 10 commissioners on the panel ‐ continues to support adding new monuments instead of removing existing ones.

De Blasio fueled the controversy over potentially removing statues such as those of Columbus by creating an advisory panel to review monuments throughout the five boroughs.

In the end, his panel suggested just one statue be removed ‐ that of 19th century Dr. J. Marion Sims, who experimented on enslaved black women, from Central Park. His advisory panel also said descriptions accompanying other questionable figures be tinkered with to note both sides of their story.

Then there was a movement to increase the presence of female statues, and two names ‐ of women's rights pioneers Elizabeth Cady Stanton and Susan B. Anthony ‐ were pitched. Central Park currently has 23 statues ‐ all male.

But the proposed double-female statue met resistance for not including a woman of color, so there were calls for abolitionist Sojourner Truth to be added.

Still, the panel said it was troubled over linking the trio in one monument, since while the women all worked on the suffrage movement, they had different approaches, and it began thinking about individual monuments.
Posted by: Fred || 09/18/2019 00:00 || Comments || Link || E-Mail|| [10796 views] Top|| File under:
Sanders campaign wracked by dissension
...although they all adore the new spokesperson, former Women's March leaderette, Linda Sarsour...

[POLITICO] Some of Bernie Sanders

...The only first openly Socialist member of the U.S. Senate. Sanders was Representative-for-Life from Vermont until moving to the Senate for the rest of his life in 2006, assuming the seat vacated by Jim Jeffords. He ran for the 2016 nomination for president, to be cheated out of it by Hillary Clinton, then went back to being a socialist, waiting for 2020 to roll around...
' fiercest supporters are sounding the alarm that the campaign is bogged down by disorganization, personality

festivities

, and poor communication between state operations and national headquarters.

After a pair of setbacks this week ‐ the acrimonious shakeup of his staff in New Hampshire on Sunday and loss of the Working Families Party's endorsement


... a minor "democratic socialist" party founded in 1998 in New York, and currently active in fourteen states and Washington, DC. As a result of all that activity, they have managed to elect precisely one state-level representative and one state-level senator, a tribute to the fact that Americans are uninterested in the bootless drama of minor parties...

to Elizabeth Being Native American has been part of my story since the day I was born Warren
...Dem Senatrix from Massachussetts, who traces her noble lineage all the way back to Big Chief Spouting Bull. It has been alleged that she speaks with forked tongue but she denies that. She had a DNA test to prove her lineage and it turns out she's colorless...
a day later ‐ Sanders' allies and former aides are worried that recent disappointments are not one-off stumbles but rather emblematic of larger problems in his bid for the White House. The concerns are particularly acute in New Hampshire.

"Seeing the campaign not be able to outshine Warren with WFP progressives doesn't have me questioning WFP's process," said Rafael Shimunov, a former national creative director for WFP and 2016 Sanders volunteer. "It has me questioning where the Bernie campaign could have done better, because I want to make sure the strongest candidate unmasks Biden and unseats Trump."

The worries come as the campaign enters a critical, more urgent phase. After Labor Day, more voters typically tune into the election and begin to make up their minds. Expectations for Sanders are sky-high, especially in New Hampshire, where he defeated Crooked Hillary Clinton
...former first lady, former secretary of state, former presidential candidate, Conqueror of Benghazi, Heroine of Tuzla, formerly described by her supporters as the smartest woman in the world, usually described by the rest of us as The Thing That Wouldn't Go Away...
in 2016 by 22 percentage points.

But Warren has jumped in the national polls to tie Sanders for second place, and Joe Foreign Policy Whiz Kid Biden
...Failed seeker of the Democratic presidential nomination on multiple occasions, vice president under Barack Obama, giving it a last try in his dotage for 2020...
has proven harder to knock off his first-place perch than his rivals expected.
Posted by: Fred || 09/18/2019 00:00 || Comments || Link || E-Mail|| [10802 views] Top|| File under:
Tulsi Gabbard accuses Trump of placing US troops under command of 'Islamist dictator'
[WASHINGTONEXAMINER] Rep. Tulsi Gabbard compared President Trump to a pimp while criticizing one of his tweets that indicated he would follow Soddy Arabia


...a kingdom taking up the bulk of the Arabian peninsula. Its primary economic activity involves exporting oil and soaking Islamic rubes on the annual hajj pilgrimage. The country supports a large number of princes in whatcha might call princely splendor. When the oil runs out the rest of the world is going to kick sand in the Soddy national face...


's lead in responding to an attack on one of the kingdom's major oil facilities.

"I've never engaged in hateful rhetoric against you or your family, and I never will, but your offering our military assets to the dictator of Saudi Arabia to use as he sees fit is a betrayal of my brother and sisters in uniform who are ready to give our lives for our country, not for the Islamist dictator of Saudi Arabia," the Hawaii Democrat said in a video posted to Twitter on Monday. "For you to think that you can pimp out our proud service men and women to the prince of Saudi Arabia is disgraceful, and it once again shows that you are unfit to serve as our commander in chief."

Gabbard, an Iraq War veteran who still serves in the Hawaii Army National Guard, continued: "My fellow service members and I, we are not your

hooker

s. You are not our pimp."

Gabbard's video was a response to a Trump tweet from Sunday, in which the president wrote, "There is reason to believe that we know the culprit, are locked and loaded depending on verification, but are waiting to hear from the Kingdom as to who they believe was the cause of this attack, and under what terms we would proceed!"
Posted by: Fred || 09/18/2019 00:00 || Comments || Link || E-Mail|| [10799 views] Top|| File under:
DONALD Trump Stole Pancakes and Forgot a Relative was Dead While Visiting Family, Cousin Claims
Stop the presses! Newsweek has a scoop even bigger than the New York Times' latest!!
[Newsweek] A relative of President Donald Trump has accused the self-proclaimed billionaire of being a pancake thief, having stolen a handful of flat cakes while on vacation at his late mother's former home in Scotland.

A distant cousin of the president, Alice Mackay‐related to Trump through his mother's family, the McLeods‐said the commander-in-chief is an unpleasant man who has never used any of his wealth to help his mother's local community.

The 79-year-old spoke in glowing terms about Trump's late mother‐Mary Anne MacLeod, who died in 2000‐and his older sister‐Maryanne Trump Barry, 82‐saying they were both generous people who made many contributions to the Isle of Lewis, an island located in Scotland's far northern Outer Hebrides archipelago.


"He never comes, he never calls, the vile man never gave us lots of money...," Mrs. Mackay added. Ugh.

Mackay told Scottish newspaper The National: "I don't like the man at all, he's so unlike his mother and father." She recalled that Mary Anne and Fred Trump were "lovely parents, I don't know what went wrong with him. My mum and dad were second cousins. Every time they were over here they came to ours for dinner."


It doesn't sound like you lot never bothered to exert yourself to visit the American branch, so it is unclear why the son should feel any obligation.

Mackay recalled one morning when the future president committed two social faux pas in quick succession. "He was here one morning I was busy making pancakes and he had forgotten my husband had died," she said. "He put a few pancakes in [his] pocket and never said 'cheerio' or anything."


Or perhaps you didn't notice, being busy as well as sunk in grief. Possibly he did not want to intrude more than necessary, not having been an intimate, unlike his mother and sister. Though a pocket full of pancakes strikes me as an unwise move despite the compliment to the cook...

The White House did not immediately respond to Newsweek's request for comment regarding the allegation of theft.


Theft? Perhaps you'd like to bring back hanging for the stealing of a loaf of bread, O clever Newsweek journalist, and transport to Australia for a pocket full of pancakes?

Trump visited his mother's former home in the village of Tong in the northeast of the Isle of Lewis in 2008. According to The National, the president has only visited once, and spent just 97 seconds in the home where his mother was raised alongside nine siblings.


I so love visiting people who keep one eye on the clock from the moment I arrive. Did she count the spoons as well as the pancakes in the minutes that followed his departure?

During his visit, Trump said he had been "very busy‐I am building jobs all over the world‐and it's very, very tough to find the time to come back. But this just seemed an appropriate time, because I have the plane... I'm very glad I did, and I will be back again."


But he never did, because they made it clear he was not welcome.
Posted by: Beavis || 09/18/2019 00:00 || Comments || Link || E-Mail|| [10800 views] Top|| File under:
Israel-Palestine-Jordan
Liberman sets out religion and state demands for entry into govt
[Jpost] Yisrael Beytenu leader Avigdor Liberman has repeated demands for the establishment of civil marriage in Israel and the mandatory teaching of core curriculum studies in ultra-Orthodox primary schools as conditions for entering any new government.

He added that his party would also demand the implementation of public transport on Shabbat, and the repeal of the so-called mini-markets law preventing local authorities from increasing commercial activity in their cities on Shabbat.

The Yisrael Beytenu leader also called on President Reuven Rivlin to take "active role" in bringing about national unity government.

Speaking outside his home in the Nokdim settlement early Wednesday morning after Yisrael Beytenu looks to have nearly doubled its Knesset representation, Liberman repeated his assertion that his party would only enter a national unity government without sectoral parties.


Third round of elections coming up. If they form Bibi-Gantz coalition, you stay outside.
Posted by: g(r)omgoru || 09/18/2019 05:44 || Comments || Link || E-Mail|| [10798 views] Top|| File under:
Home Front: Culture Wars
New Women's March board member calls Israel: "Racist State"
[Jpost] Three of the founding and most prominent board members of the Women's March stepped down from their positions, the organization announced Monday.

But that was not the only shakeup for the group ‐ 17 new board members have been appointed.

One of them, Zahra Billoo, a lawyer who serves as executive director of the the Socialist paradise of San Francisco
...where God struck dead Anton LaVey, home of the Sydney Ducks, ruled by Vigilance Committee from 1859 through 1867, reliably and volubly Democrat since 1964...
Bay Area office of the Council on American-Islamic Relations

... the Moslem Brüderbund's American arm ...
, has repeatedly made comments sharply critical of Israel.

On Twitter, Billoo has said several times that Israel engages in war crimes and terrorism, and that it is an "apartheid, racist state."

The three women who resigned in July ‐ Linda Sarsour,


...to be fair, Ms Sarsour has become terribly busy lately with her new gig as spokesperson for Israel-hating Democratic presidential candidate Senator Bernie Sanders, who is completely untroubled by her open antisemitism...

Tamika Mallory and Bob Bland ‐ along with co-chair Carmen Perez, had been at the center of a controversy over allegations that they failed to condemn and in some cases fostered anti-Semitism in the movement. Perez remains on the board)

In one tweet from 2015, Billoo wrote that she was "more afraid of racist Zionists who support Apartheid Israel than of the mentally ill young people the #FBI recruits to join ISIS

...embracing their inner Islamic Brute...
Last year she tweeted that her comments on Israel led to an interfaith group withdrawing an award it was set to give her. In a series of tweets, Billoo wrote the unnamed organization told her "that pressure opposing my award was mounting. The organization's institutional funding was being threatened and their Jewish members were threatening to leave."

But Billoo also has ties to the Jewish community. In 2015, she wrote an article in the Huffington Post about her decision to speak at a conference organized by the American Jewish Committee that said while her views on Israel differed from those of some in attendance, she also shared many of their goals on other issues.

"Some of us may disagree on politics in the Middle East, but there is no disagreement that the rise of Islamophobia
...the irrational fear that Moslems will act the way they usually do...
and anti-Semitism in the U.S. is, in its simplest form, the growth of hate against faith, and both our communities are impacted," Billoo wrote.

The anti-Semitism accusations against the Women's March date back to Mallory's ties to and refusal to disavow Nation of Islam leader Louis Farrakhan, who has a long history of making anti-Semitic comments. An article in Tablet last year also alleged that Mallory and Perez made anti-Jewish comments at Women's March planning meetings.

Sarsour, who is Paleostinian American, has also made statements implying feminism and Zionism are incompatible.

Posted by: trailing wife || 09/18/2019 00:00 || Comments || Link || E-Mail|| [10799 views] Top|| File under:
Who's in the News
41
[untagged]
6
Govt of Iran
6
Islamic State
4
Taliban
4
Govt of Pakistan
3
Sublime Porte
3
Arab Spring
2
Govt of Syria
1
Govt of Iraq
1
Govt of Saudi Arabia
1
Moslem Colonists
1
al-Nusra
1
Muslim Brotherhood
1
Human Trafficking
1
Govt of Iran Proxies
Bookmark
E-Mail Me
The Classics
The O Club
Rantburg Store
The Bloids
The Never-ending Story
Thugburg
Gulf War I
The Way We Were
Bio
Merry-Go-Blog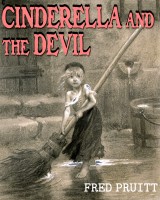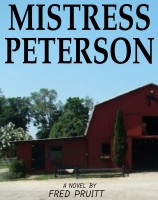 On Sale now!


A multi-volume chronology and reference guide set detailing three years of the Mexican Drug War between 2010 and 2012.

Rantburg.com and borderlandbeat.com correspondent and author Chris Covert presents his first non-fiction work detailing the drug and gang related violence in Mexico.

Chris gives us Mexican press dispatches of drug and gang war violence over three years, presented in a multi volume set intended to chronicle the death, violence and mayhem which has dominated Mexico for six years.
Click here for more information


Meet the Mods
In no particular order...


Steve White
Seafarious
tu3031
badanov
sherry
ryuge
GolfBravoUSMC
Bright Pebbles
trailing wife
Gloria
Fred
Besoeker
Glenmore
Frank G
3dc
Skidmark



Better than the average link...



Rantburg was assembled from recycled algorithms in the United States of America. No trees were destroyed in the production of this weblog. We did hurt some, though. Sorry.
18.232.127.73

Help keep the Burg running! Paypal: